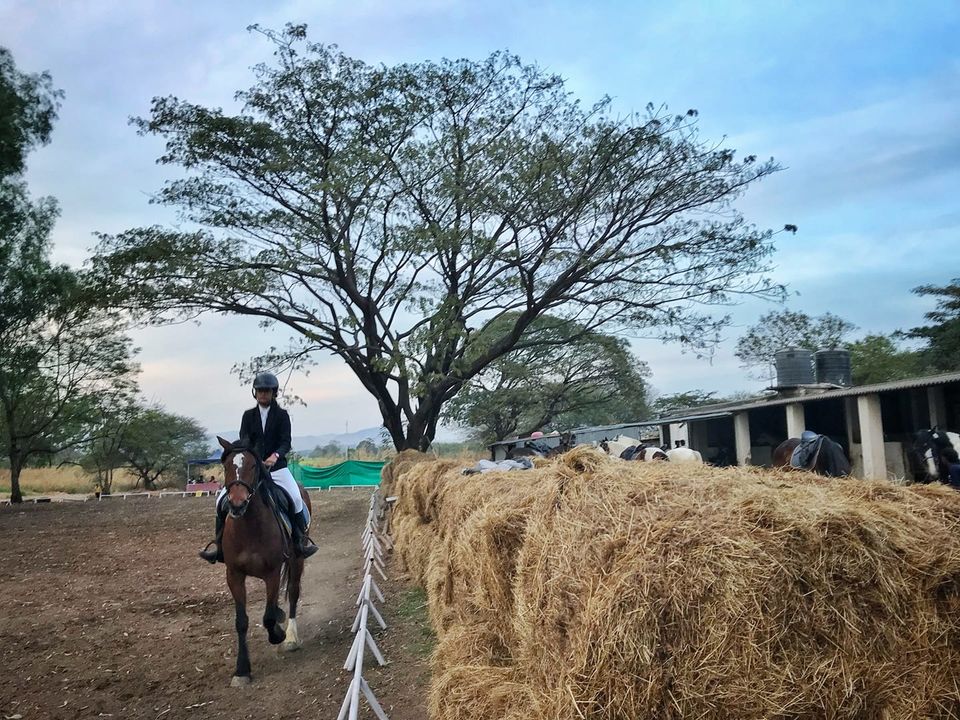 Imagine galloping away in a farm under clear blue skies. It's a simple dream. However, living in a big city sometimes distances you from experiencing free spaces, star-lit skies and the simple joys of being able to love and pet farm animals. It is when you crave that 'me time' amidst nature and want to learn something new, that you should head to the Japalouppe Equestrian Centre. Located in Talegaon, 50 minutes away from Pune and just two-hours away from Mumbai, it's location makes it ideal for a weekend getaway. If you love horses and are keen to learn how to ride, you are in for a treat.
The story
The 12 acre facility was started in 1998 by mother-son duo Lorraine and Rohan More. The story behind the name of the farm, is interesting. It is inspired by 'Jappeloup', a small French horse who was considered too short to ever succeed in the world of show-jumping. Jappeloup and his rider Pierre Durand were determined to prove themselves despite being written off by critics. They eventually went on to become legendary in the world of show-jumping, overcoming odds by sheer determination, winning a gold medal in the 1988 Olympic Games. At this farm today, you can learn all about riding, breeding of horses, training, education programs, veterinary back up, nutrition consultancy and performance horse management.
So while the place is paradise for those who are serious about all things equestrian, the main reason for which the More's started the farm, was to take riding to the lay-person. Every year, around 14,000 riding lessons help train a new generation of young horsemen and women. When I went to Japalouppe for the first time, I had never ridden before (I'm not sure the pony rides, taken as a child, in hill stations like Matheran, Mahabaleshwar and Kufri count!) What I loved most about the place is that they focus on developing a relationship between you and the horse you ride, apart from teaching just technique.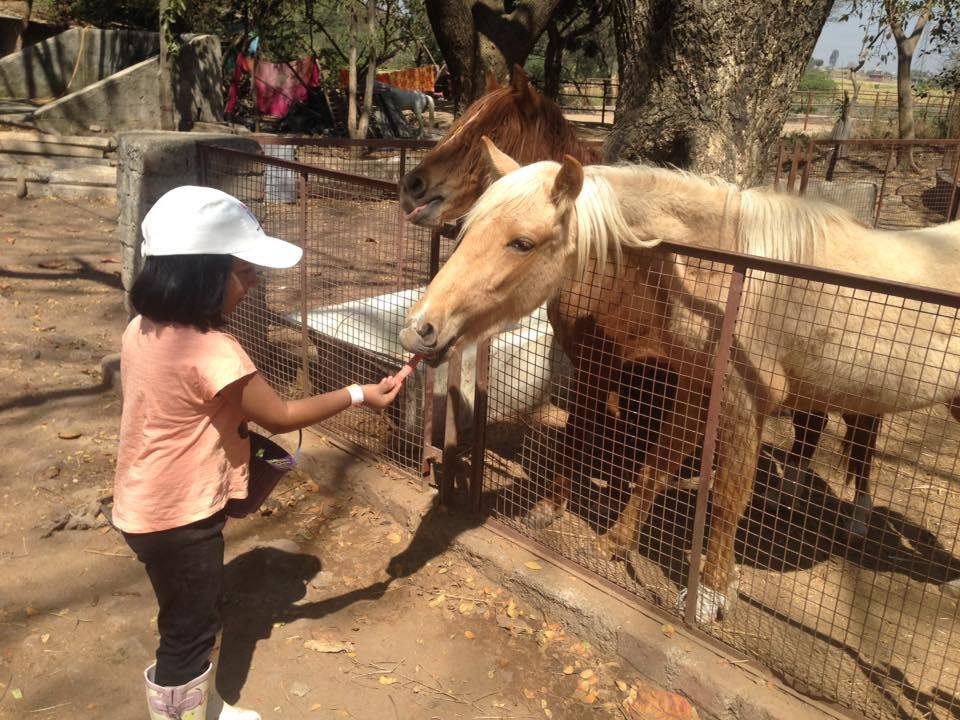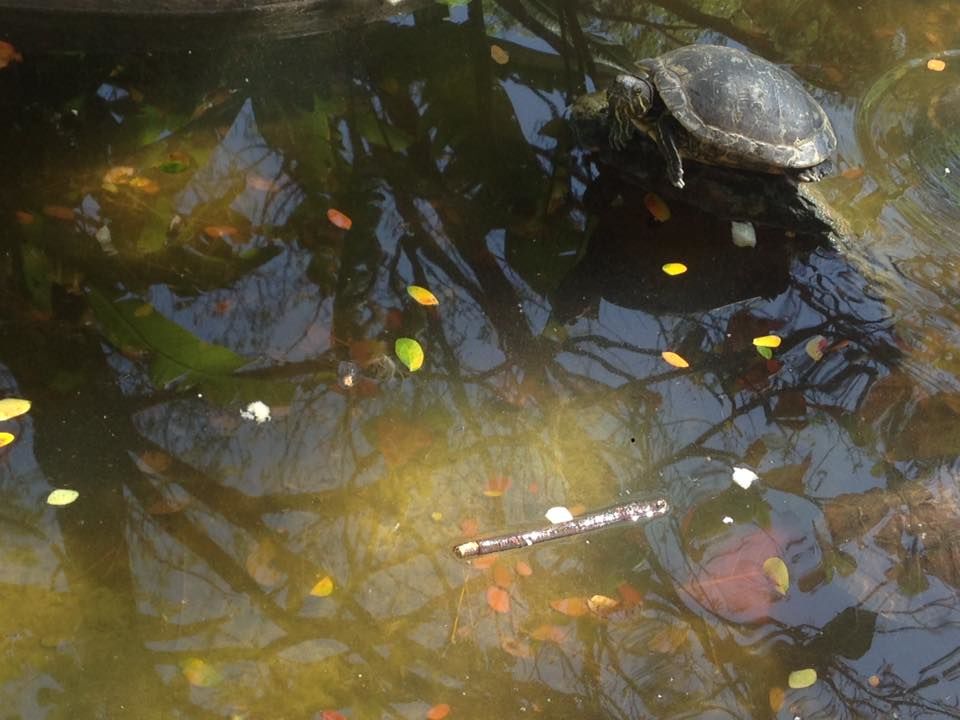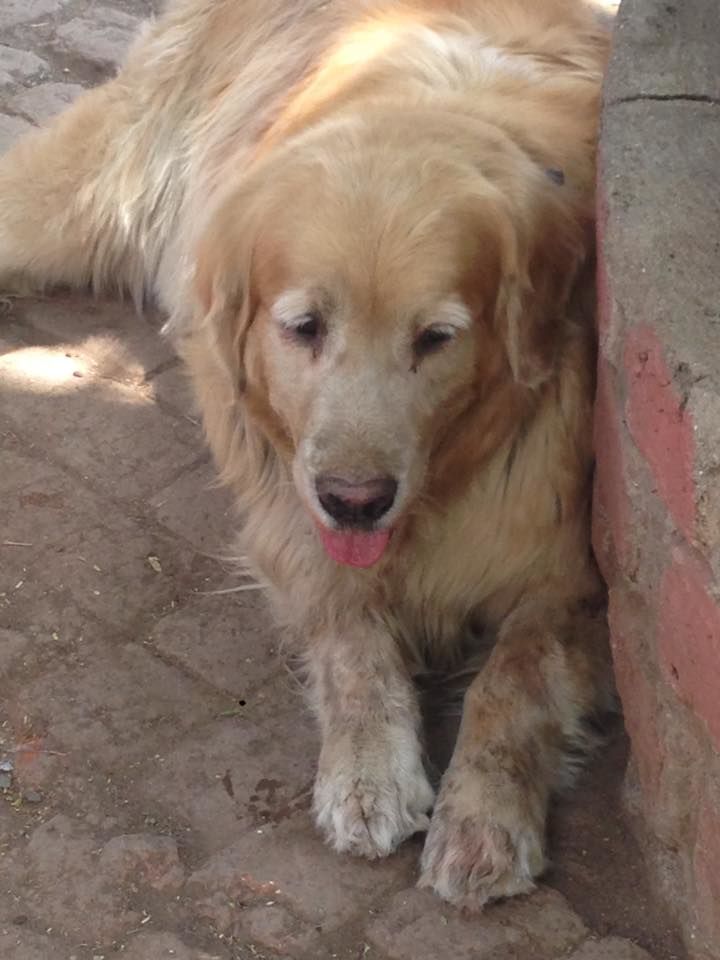 The inhabitants of the farm
The petting farm is the cutest part of this place. You can meet Indie the Golden Retriever, Minnie the pig, Damru and Dumdum, the turkeys, Shaggy and Maggie, the emus, Zohra the Rotweiller, Pirate, Shadow, Celine and Cuba, the cats, Helga, the Labrador and Kasha the Bully Kutta, apart from lambs, turtles, rabbits and horses. When we were at the farm, we saw children squealing with joy as they fed and interacted with the animals. There are also pony rides that can be arranged for young visitors.
Riding camps
If you're not up to signing up for regular riding lessons, you could choose to sign up residential horse-riding camps conducted for children, during vacations and for adults at different times in the year. The camps include games, competitions, outdoor treks, trail rides, movie videos, evenings round the camp and a party night. There will also be written tests, post which, certificates will be issued to all participants at the end of each camp. Upon successful completion the student goes one level higher to a more challenging equitation level. The organizers and instructors stay on the premises itself. There are also weekend package deals that include accommodation for 2 days and 1 night, 2 riding lessons on each day (4 lessons in total) and meals.
The accommodation options here include, cozy stone cottages and a spacious dormitory. While staying on the premises of the Equestrian Centre, you can help with stable work, feeding, grooming and training of horses. The food made in the canteen at Japalouppe is vegetarian, nutritious and hygienically prepared. Non-vegetarian food can be prepared on request.
Every year in February, there are annual games which bring together, riders of all types and capabilities. the games have served as a way to change riding from being perceived as an elitist sport to one that is accessible to a wider section of the society. Both the accomplished horseman and the enthusiastic newcomer are invited to participate and it's quite a treat for those watching as well.
What to carry?
All riders must wear clothes suitable for riding, such as riding breeches/ jeans that are full (ankle) length and allow easy movement. Footwear is restricted to riding boots or sports shoes due to safety concerns. Helmets are mandatory and are provided at Japalouppe.
Cost
A day picnic would cost you ₹1000. The cottages are priced at ₹2400 for adults and ₹1200 for children below the age of 7 years. Dormitory accommodation would cost ₹1700 for adults and ₹900 for kids below the age of 7 years (inclusive of 3 meals). Riding lessons with an instructor will cost ₹1150. If you request for a senior instructor, the lesson would cost ₹1500. Check with the team for dates and prices for the riding camps.
Best time to visit:
The facility is open all-year round.
Getting there
By road: The farm is located at Somatne on the Old Mumbai-Pune Highway, just after Talegaon. If you are taking the new expressway, take the first exit after the toll booth, exit to Somatne Phata, Dehuroad. Drive straight until you come to a T-Junction old NH-4. Turn right where you will cross another toll. Bhajan Singh Dhabha is on the Left and Japalouppe is a few meters ahead. Turn left. Get off the highway at the Japalouppe board and drive on the dirt road straight ahead.
The best option is to drive down but if you want to take the bus, ask the driver to stop at the Somatne exit and a pick up cane be arranged from there. The farm is a 2 hour-drive from Mumbai, and a 50 minute ride from Pune.
By train: If taking the train, get off at Lonavla, hop onto a local train and alight at Begdewadi station from where a pick up can be arranged.
If you know of any riding camps and cool farms to picnic at write to us and share your experience. For cool travel videos, check out our YouTube channel. If you enjoy what you see, hit like and subscribe.