Maharashtra is a state in the western part of India occupying the maximum area of the Deccan Plateau. it Is spread approximately over 300,000 km2 and is bordered by the Arabian Sea to the west.
A bike trip to the Western Ghats was on my bucket list for a very long time
Day 1: Hyderabad to Panchgani
I started quite early at around 2:30 AM since I had to ride approximately 700 kms, I preferred to ride the first 100-200 kms in the dark rather than the last 100kms where the routes would be new and I would be exhausted.
I took my first stop early, just to have a cup of Hyderabad's famous Irani chai and since I had a very long day ahead and I knew that I could not afford to take many breaks.
I reached the Telangana – Karnataka Border at around 6 in the morning and stopped for my breakfast. Although I took small breaks in between to click a few pictures and also to stretch my muscles, those breaks lasted for a maximum of 1 or 2 minutes.
The highways are pretty well-laid which did not let me feel the fatigue even after a continuous 3-4-hour ride. After a long ride, I reached the Karnataka Solapur border. Despite having some chocolates and a few dry fruits earlier, I was very hungry and since I had reached Maharashtra, I decided to have their famous – Kanda poha. And yes, it was delicious
I still had a long way to go... approximately 300 kms more.
The temperature was rising, it was noon and I had to take breaks more frequently to keep myself hydrated. After a 3-hour ride from Solapur, the weather drastically changed, and the sky was covered with dark clouds. I did not want to get my luggage or myself wet in the on-coming rain, so I secured both and a good thing too because it soon started drizzling and in no time the drizzle turned to a torrential rainfall.
I had to look for shelter and halt since the rain resulted in very poor visibility. This delayed my travel for over an hour and a half and I reached Panchgani at around 7 PM. Only after reaching my destination did, I start feeling the fatigue. A hot water bath and a steamy dinner helped a lot. And I crashed on the bed.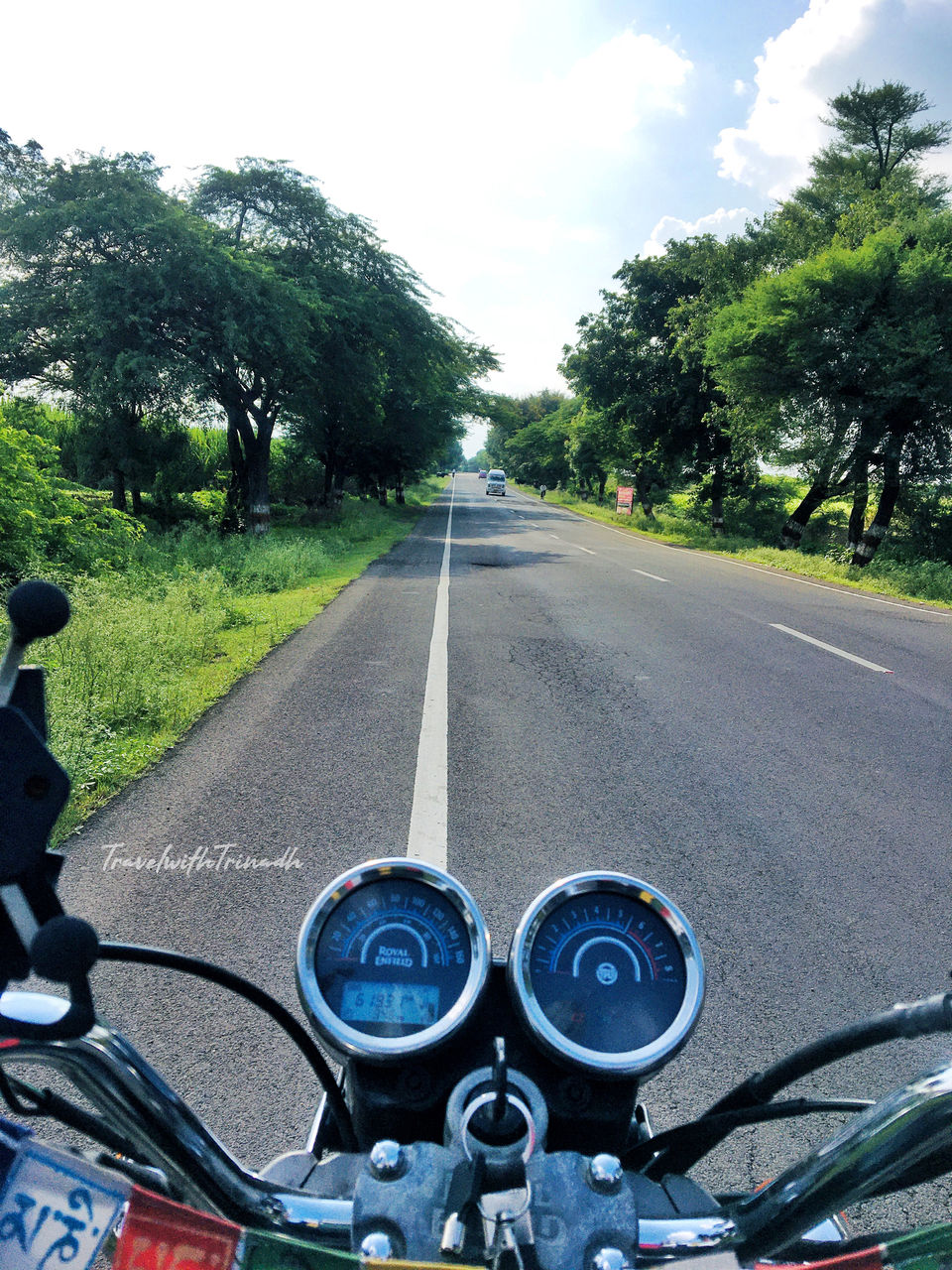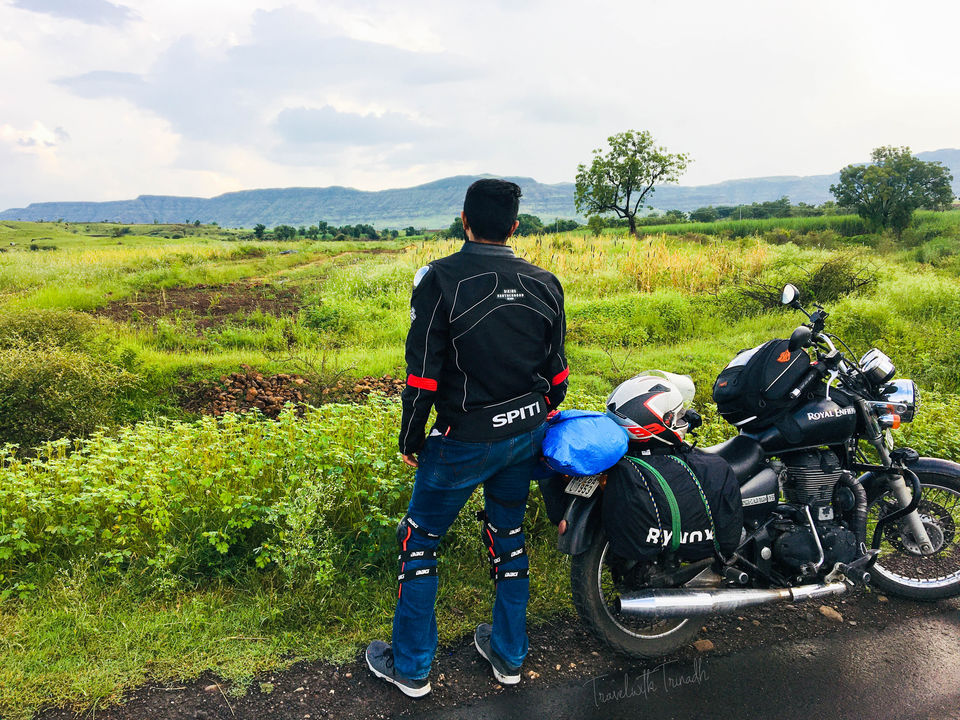 Day 2: In and around Panchgani
I started my 2nd day slightly later than expected. And planned to go to Kaas plateau which is approximately 85 kms from Panchgani.
So, Day-2 was only about Kaas.
I had very high expectations and I was very excited because the pictures I had seen of the Plateau were amazing. The roads from Panchgani to the Kaas Plateau were not as good as expected. But they eventually started to get better with the view. But it took me much longer than expected to reach Kaas Plateau.
I had to park my bike at the parking and there was a bus which took me to the entry point of the Plateau. Though the plateau was beautiful and there was greenery all around. The flowers at the Kaas plateau were all wilted due to heavy and unexpected rains just 4-5 days before I visited. Though I could not have the experience I had expected, the view of the Western Ghats was mesmerizing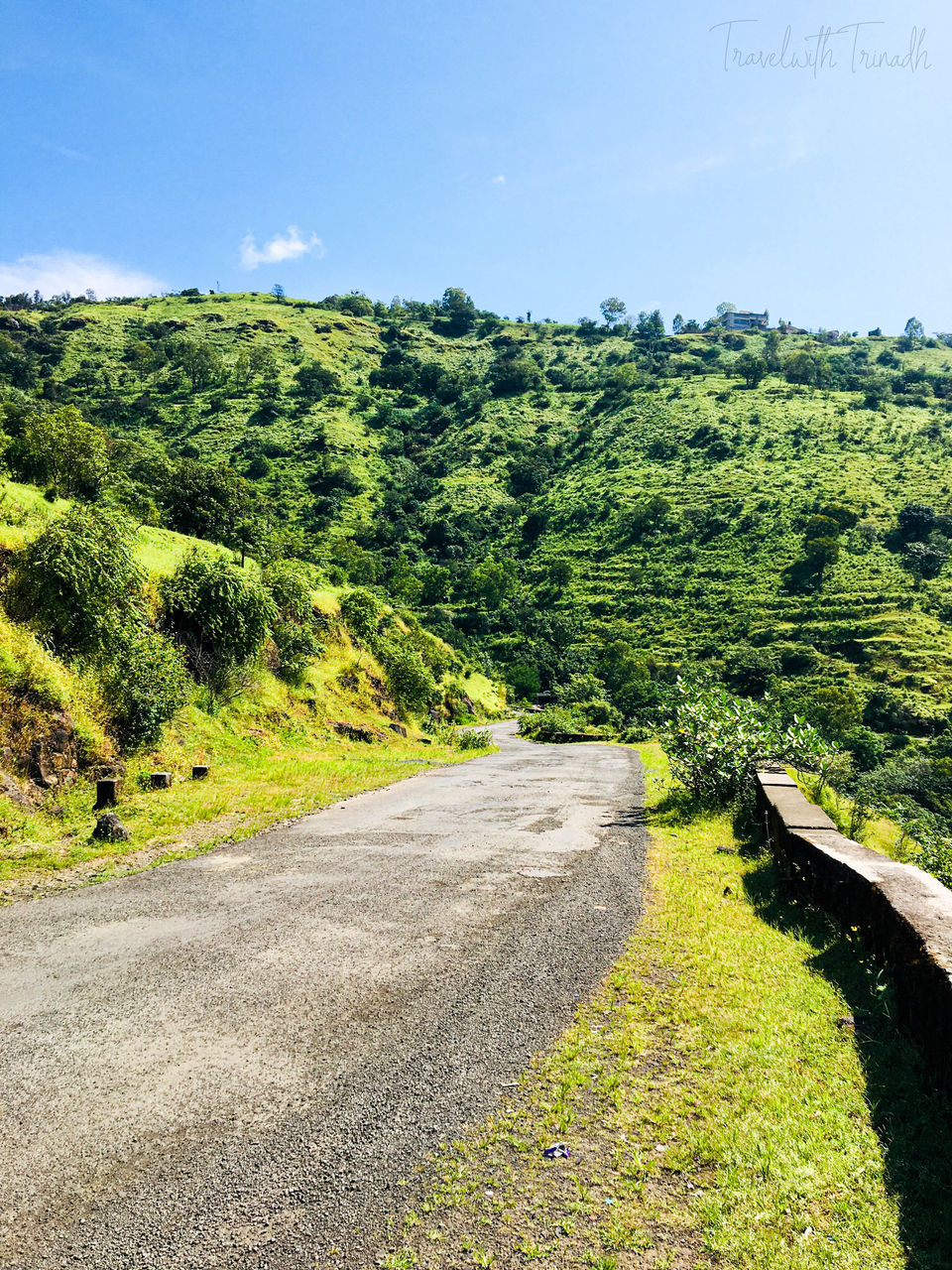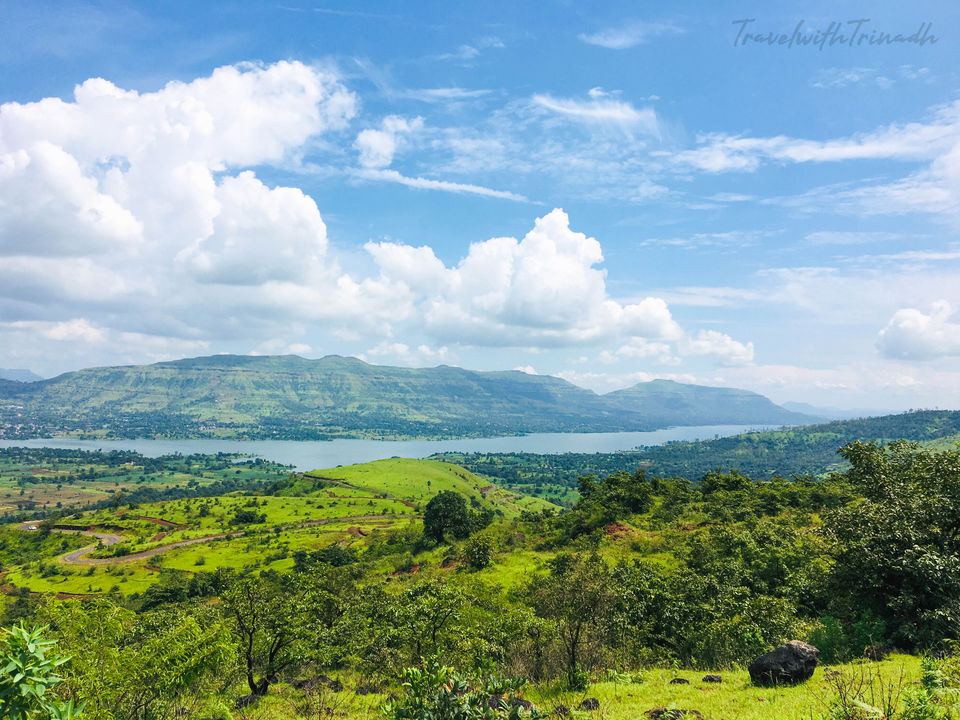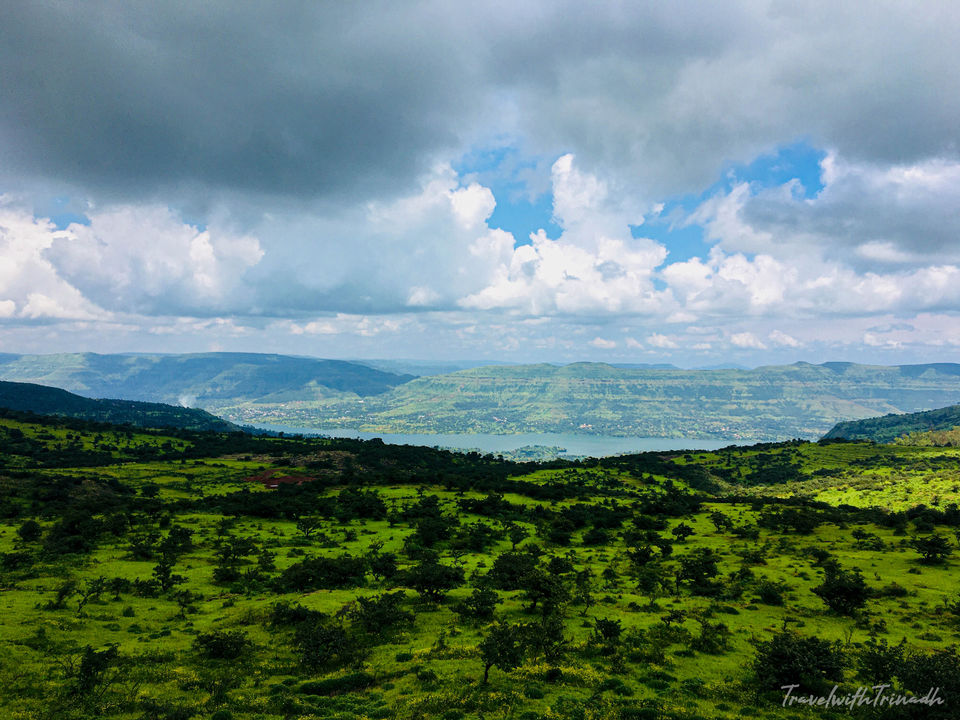 There was no network, my travel guide – the google maps stopped working. And yes, I got lost returning to Panchgani. I rode about 15 kms into the woods, and, fortunately, there was a café where I could ask for directions. And only then did I came to know that I needed to ride back.
On the way back to Panchgani, I stopped to click a few pictures and have tea and Maggi.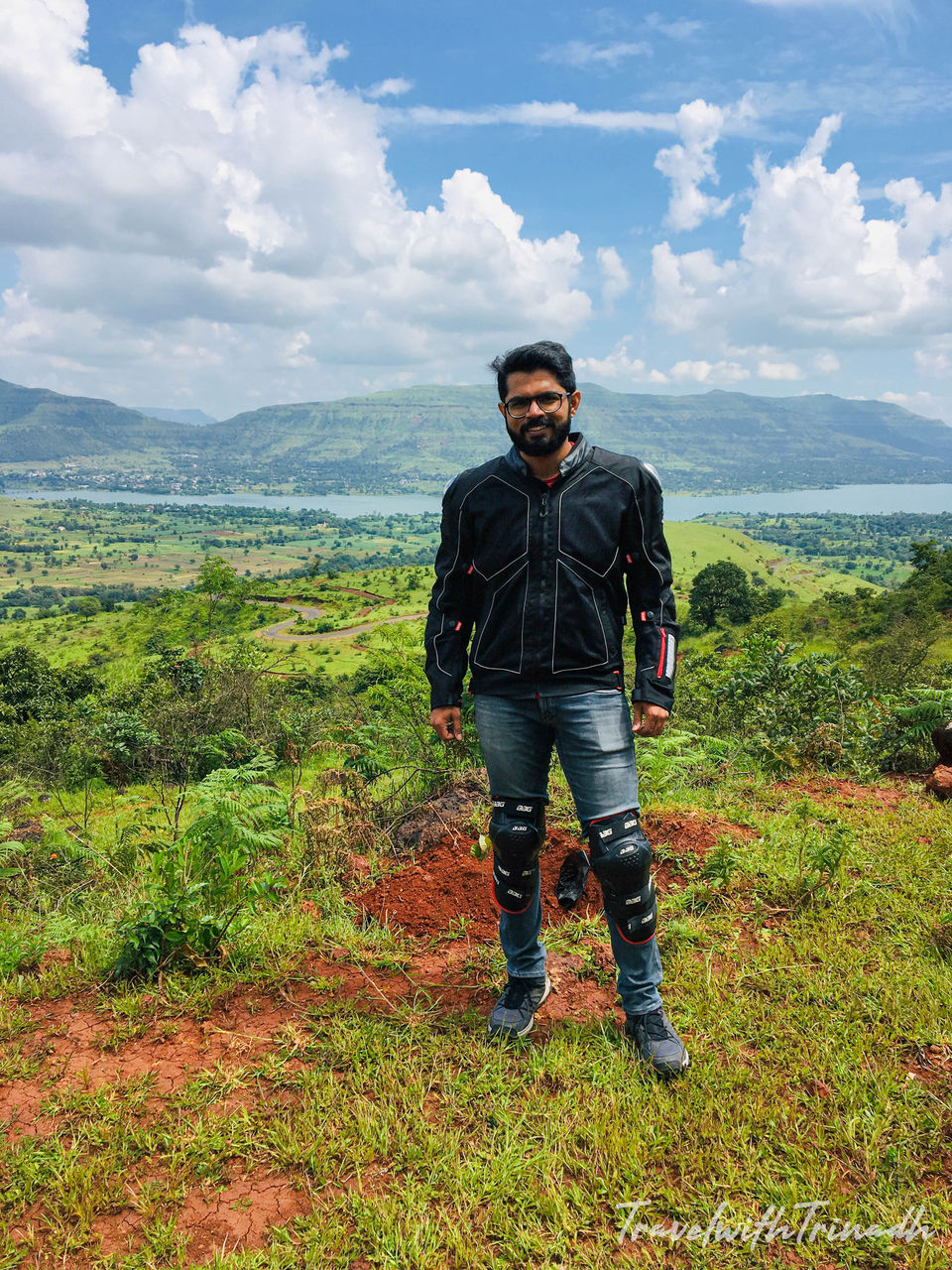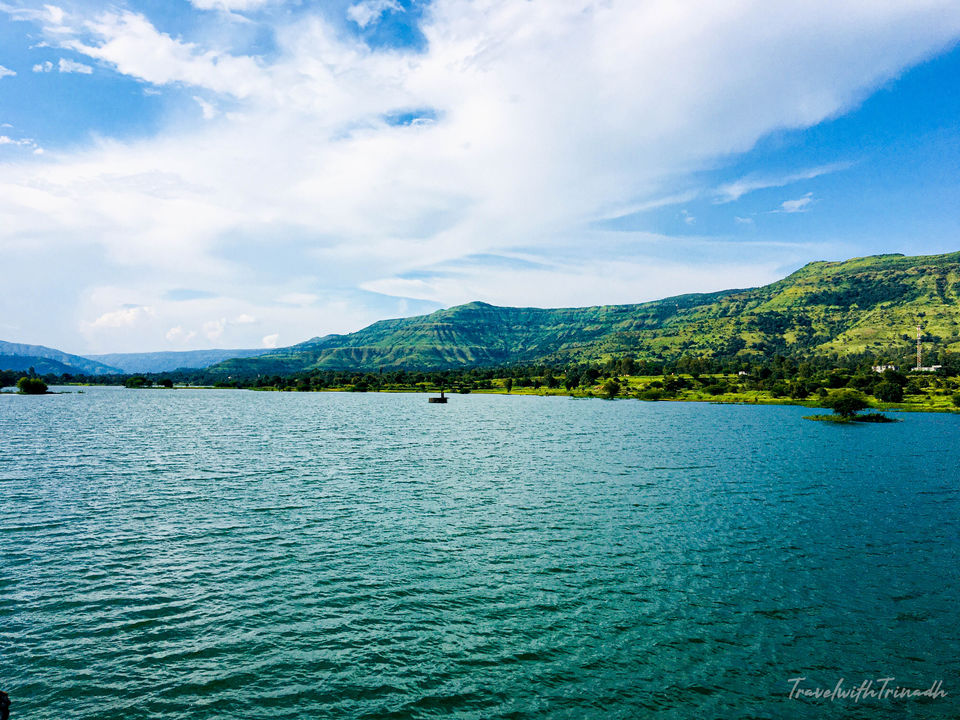 I reached Panchgani around 5 PM and was just roaming around the local market.
At first, I planned to leave Panchgani and stay in Mahabaleshwar on the 2nd and 3rd day, but then I was too lazy to pack all my luggage on the bike, unload it after just about 30 kms, so I decided to stay in Panchgani itself and leave for Mahabaleshwar the next day
Day 3: Panchgani ; Mahabaleshwar & the surroundings.
Day 3 started as planned, I started riding towards Mahabaleshwar at around 9.30 or 10 AM
The sky was clear and the weather was pretty cool.
I did not have a perfect plan for the sight-seeing in Mahabaleshwar. All I did was just to follow the signboards and visit the place that came first.
As I entered Mahabaleshwar, I was confused since the road to the left could take me to the mighty and tall Lingamalla waterfalls while the one on the right could take me to the viewpoints (Lodwick. Wilson. Arthur seat Elephant head points)
Since I had read about the Lingamalla falls and saw a few pics, I had to prefer the falls.
The 2-3 kms road to the falls was beautiful, the trees were guarding the roads from both sides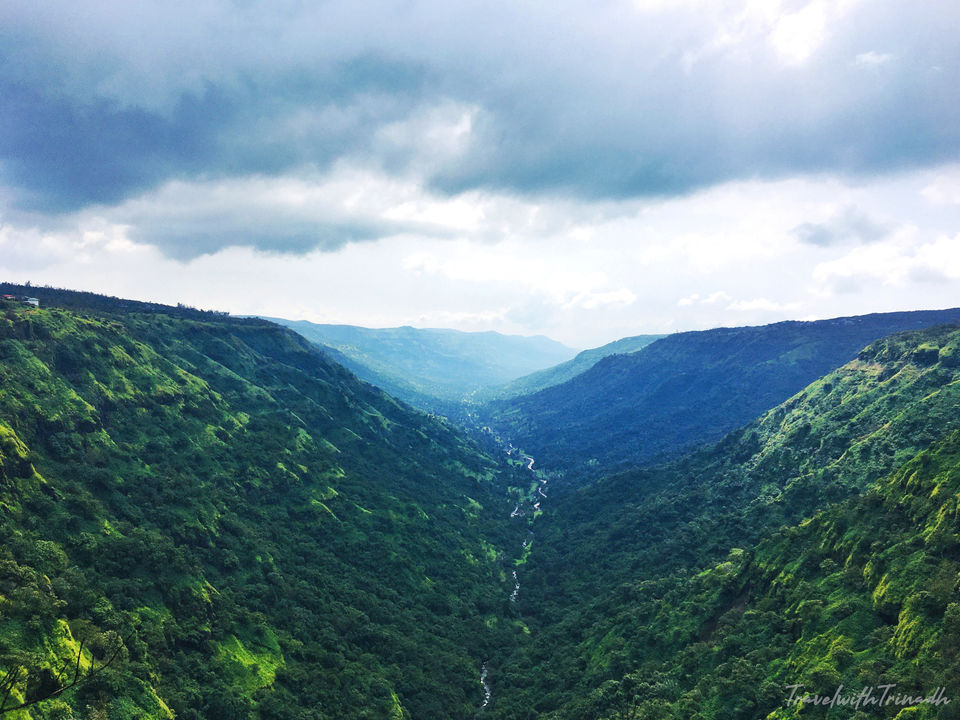 Had to walk for about 20 minutes to get this majestic view of the falls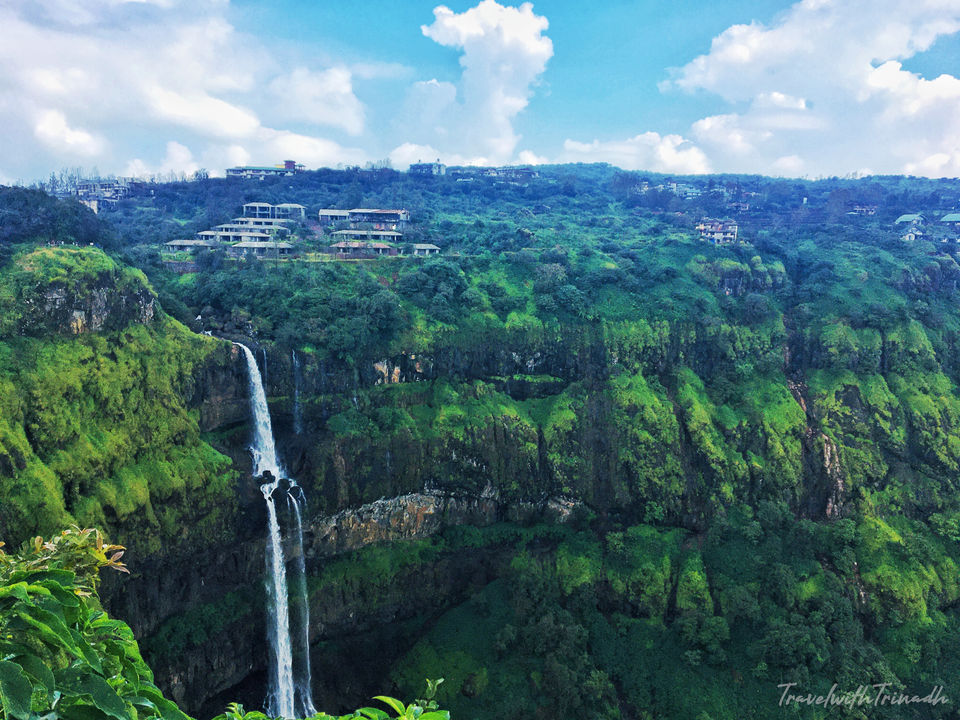 After the Lingamalla falls, I headed towards the view points below
Lodwick point
The Lodwick point was rechristened in the honor of General Lodwick, who was the first British officer to climb the hill in April 1824
Wilson point
Wilson Point is also known as Sunrise Point and one can experience the beautiful sunrise from this point.
The original name of the point is Sindola Hill. This point is named after Sir Leslie Wilson, the Governor of Bombay province from 1923 to 1926. Wilson Point is a vast plateau with three watching towers, each at different spot. These towers provide mesmerizing vista of Mahabaleshwar and surrounding area. However, Wilson point is the only point in Mahabaleshwar where both sunrise and sunset can be seen.
Arthur seat point
Arthur Seat Point has been named after Sir Arthur Mallet who was the first man to build a house at this point. Arthur Seat is the only point that clearly shows the geological contrast between the Konkan and the Deccan territories.
Arthur Seat Point area has 6 points in total, Arthur's Seat Point, Echo Point, Hunter Point, Tiger Spring Point, Window Point and Malcom Point. The barren deep Savitri valley on the left and lush green Jor valley on the right extends a mesmerizing view to the seat. Moving step by step deep down, one finds the window point right below the seat and the Tiger Spring which is the source of Savitri River. Window Point is the first point, situated below the Arthur Seat.
From Arthur Seat Point one can get mesmerizing view of the Mahabaleshwar Range including Pratapgad, Koleshwar, Raireshwar and Chandragad. It is one of the most popular viewpoints for its dramatic Grand Canyon like views. Arthur Seat is famous for floating of light objects. If one can throw light things like cold drink cap in the valley, it comes up again due to air pressure.
From the parking visitors need to do 30 min walk to reach the view point. The trek is an easy one with stone steps for most of the way. There are lot of vendors throughout the route.
Elephant head point
Elephant's Head Point is the extreme end of the mountain range and lies beyond the Lodwick Point. The extended front part of hill looks like Elephant Head. Hence, this point is known as Elephant's Head Point. The point renders breathtaking views of the surroundings. One needs to walk almost 1.5 km from car parking place or taking a pony ride from the parking area.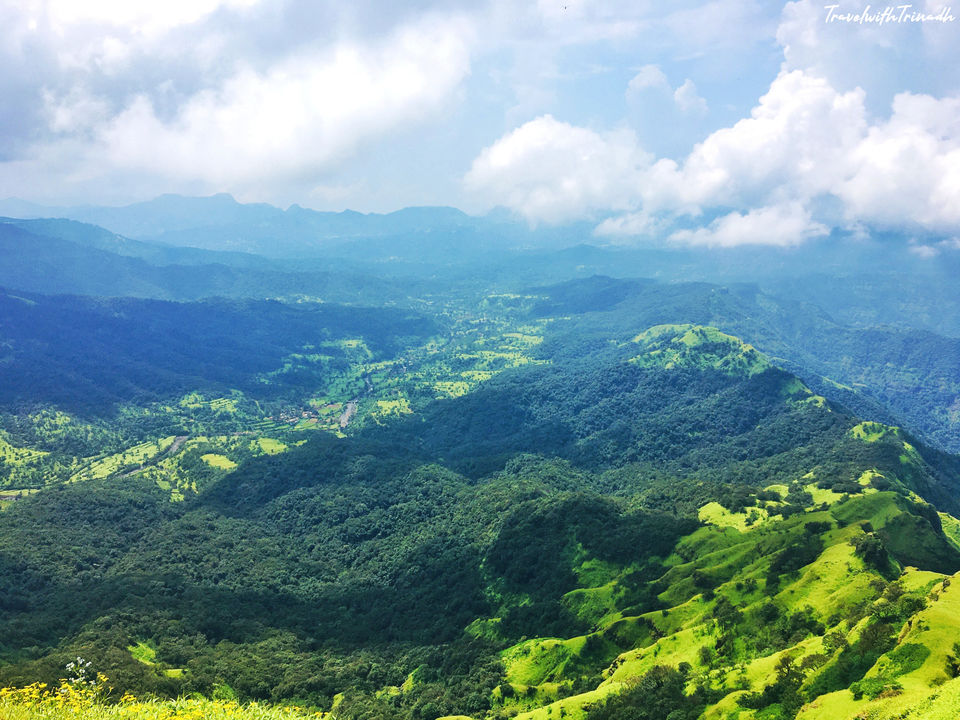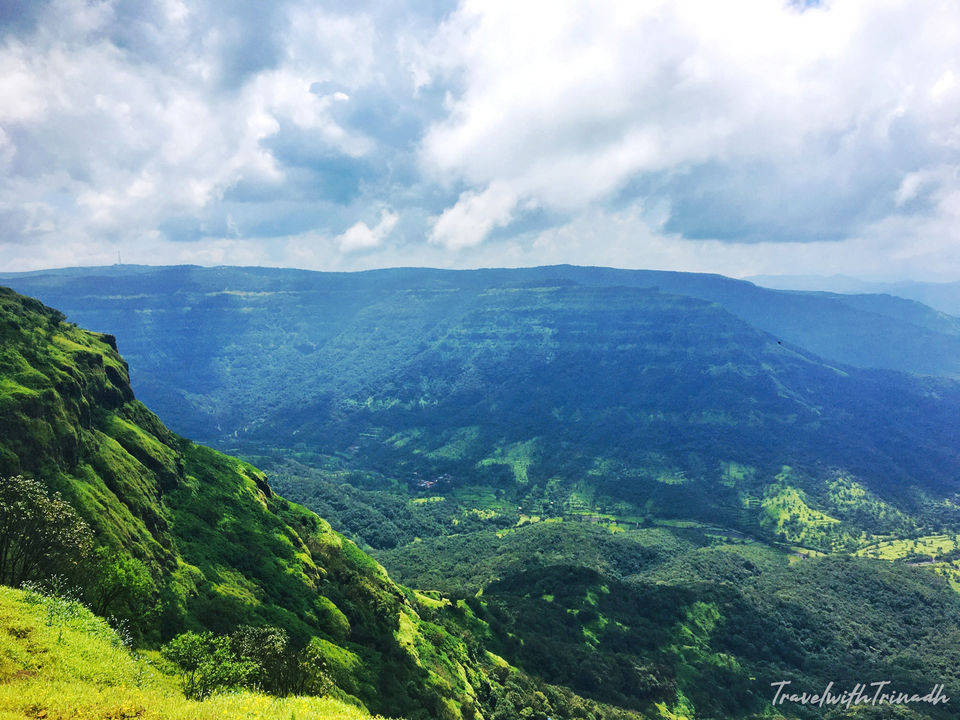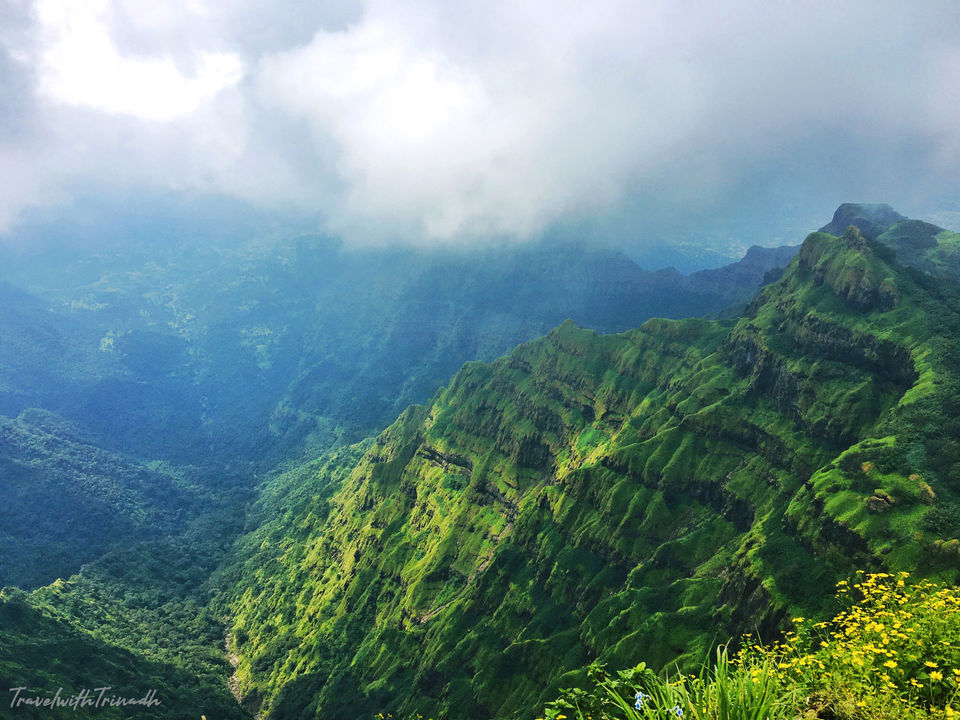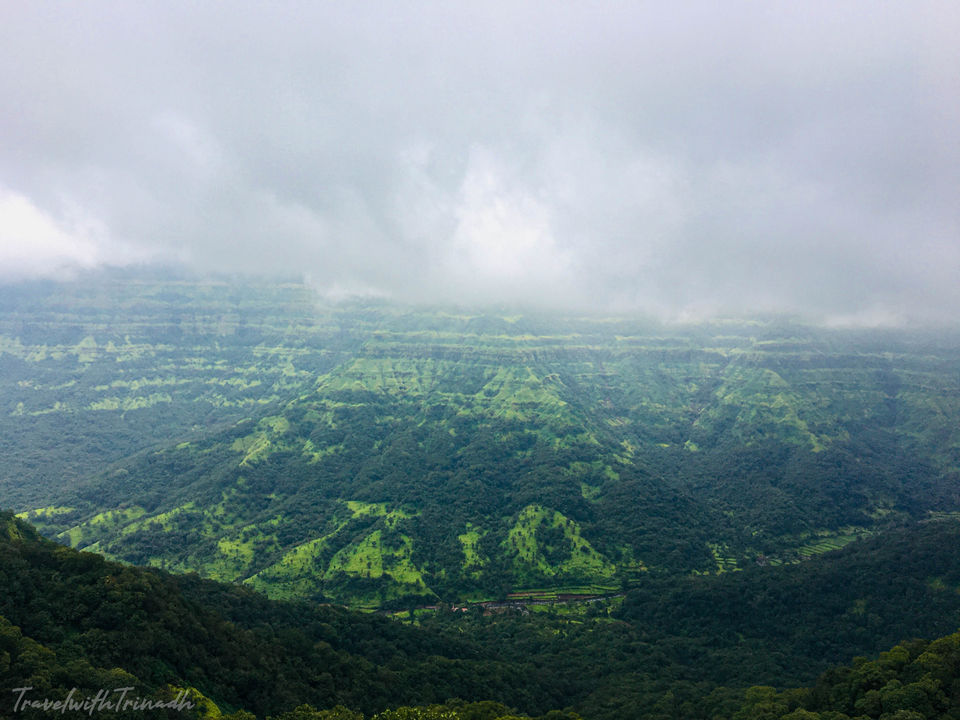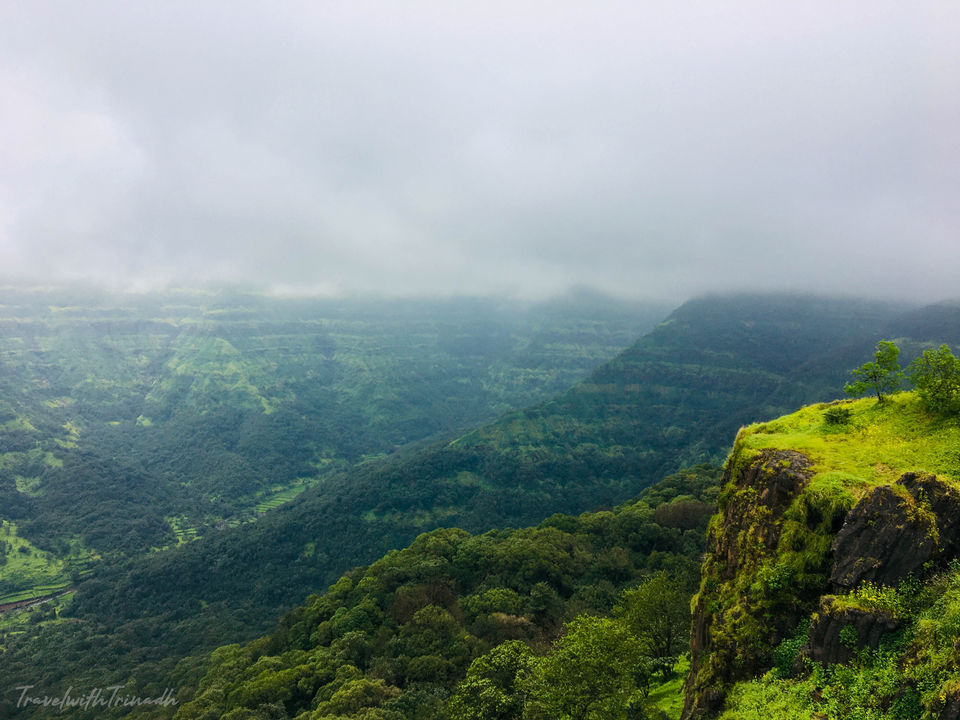 On my way back to Panchgani, I stopped at the Famous Mapro garden, had few snacks and brought few jams and syrups for my friends and family.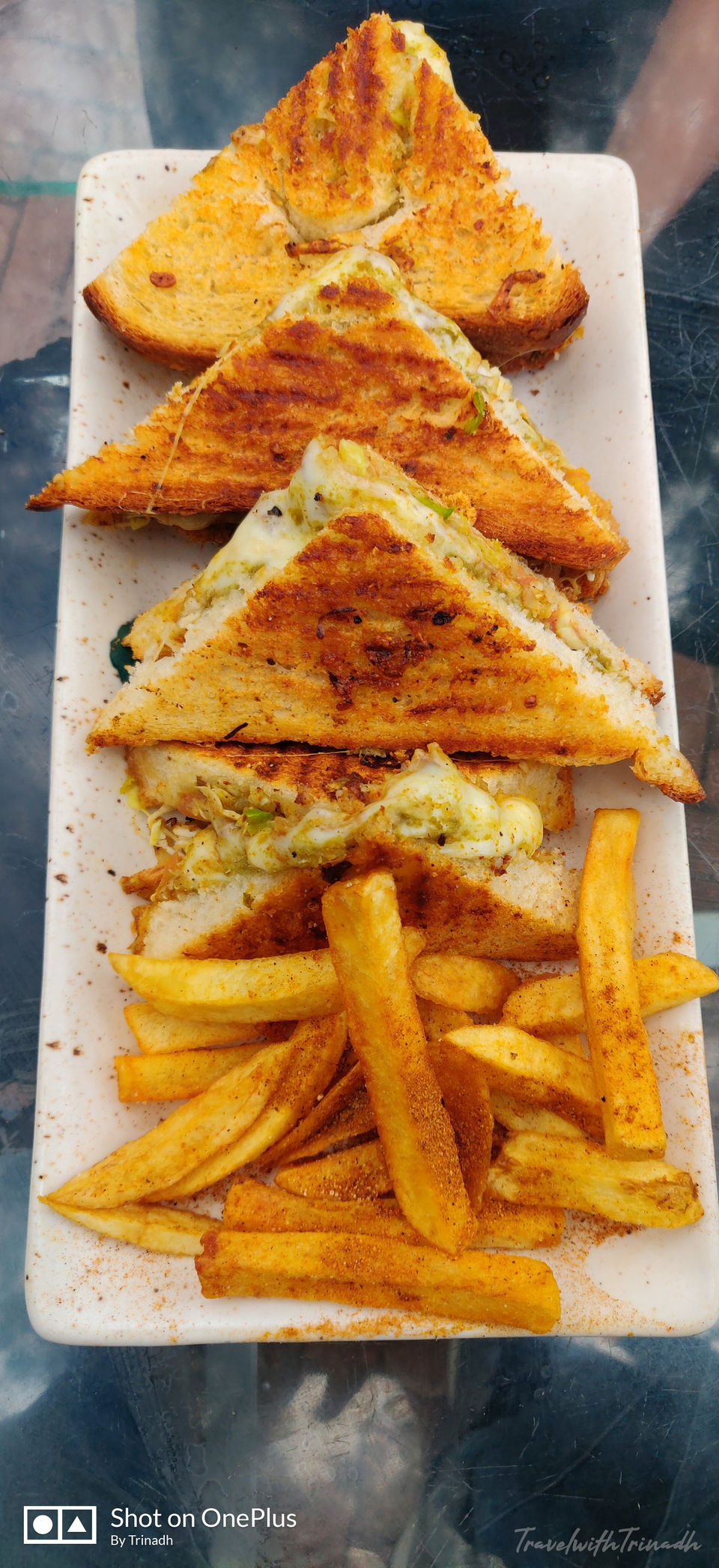 Got back to Panchgani and called it a day.
Day 4: Panchgani to Lonavala
Since I have never been to Lonavala, and from all those stories which I have heard, I had very high expectations from Lonavala and Khandala.
The ride to Lonavala from Panchgani was approximately 170-180 kms. Started my ride around 10 AM. Kept it pretty simple for the day. Since the weather was too hot, I just had plans to reach Lonavala and rest. I reached around 3 PM and lounged in my hotel room for the rest of the day.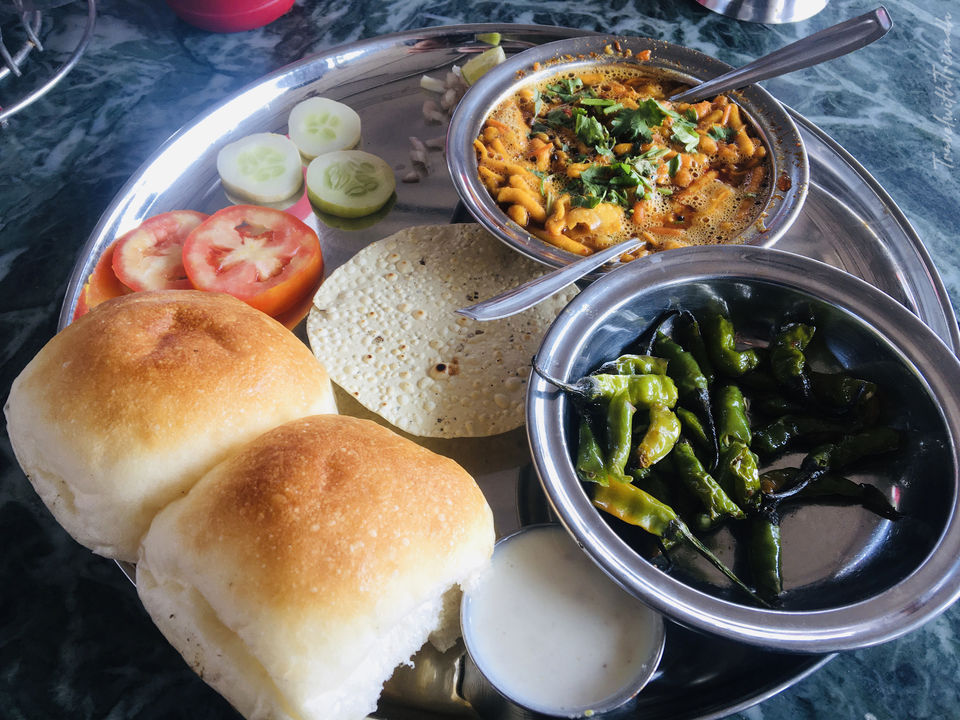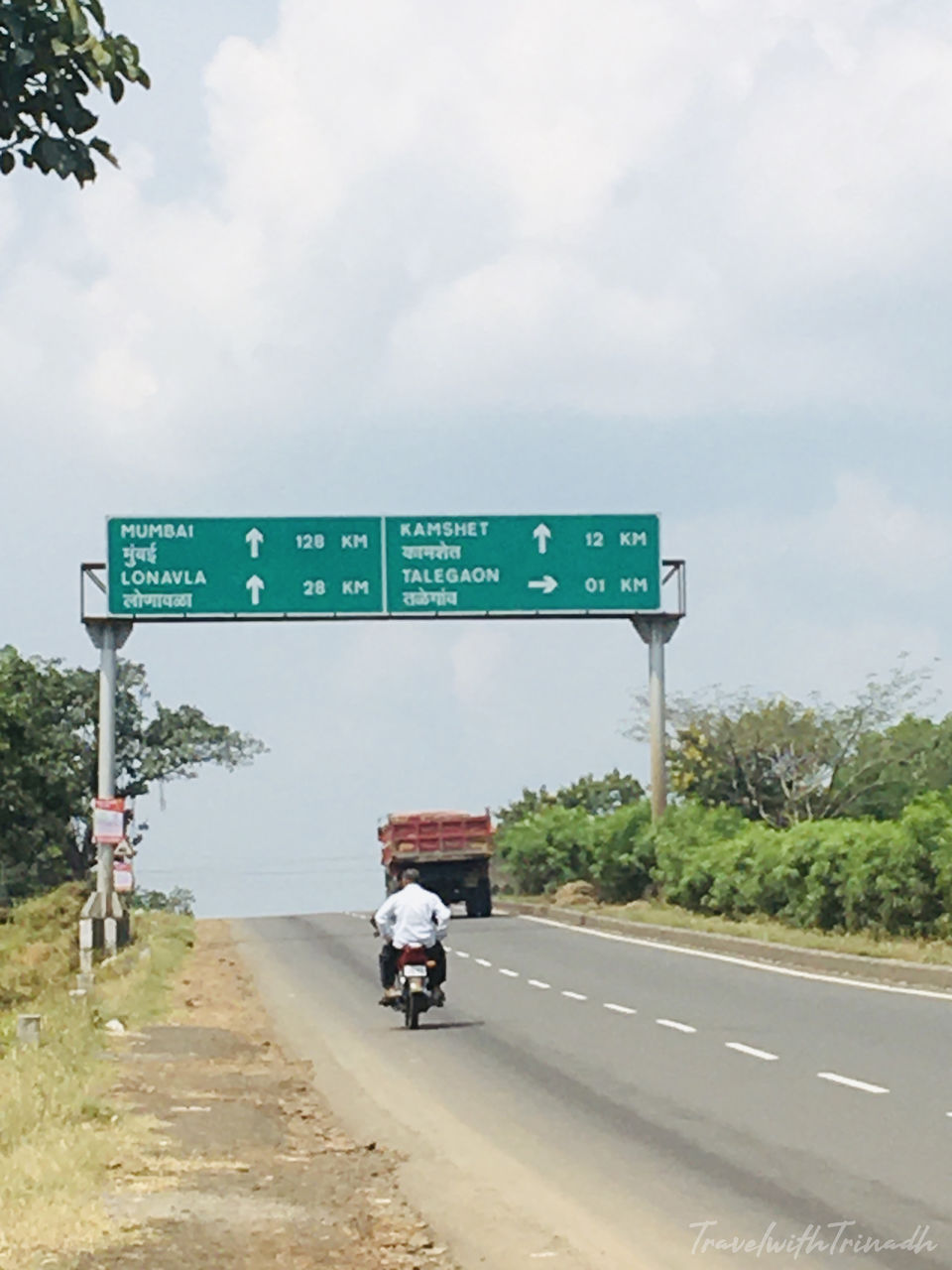 Day 5: Lonavala and Khandala
I had a pretty energetic start to the day since I spent most of the previous day relaxing.
I started my day with a visit to the Rajmachi fort. The route towards the fort was completely off-road. It can be considered an extreme level off-roading route for a thunderbird, but then I was enjoying it since it was very peaceful and quiet all around. I continued for a few kilometers, where I had to park my bike and then trekked for a few more kilometers. This is when I was confused if I was on the right route. I was hesitant to park my bike in the middle of nowhere and trek since there was no one around and it seemed to be a very dense forest. I spent some time there, clicked a few snaps, and then was on my way back.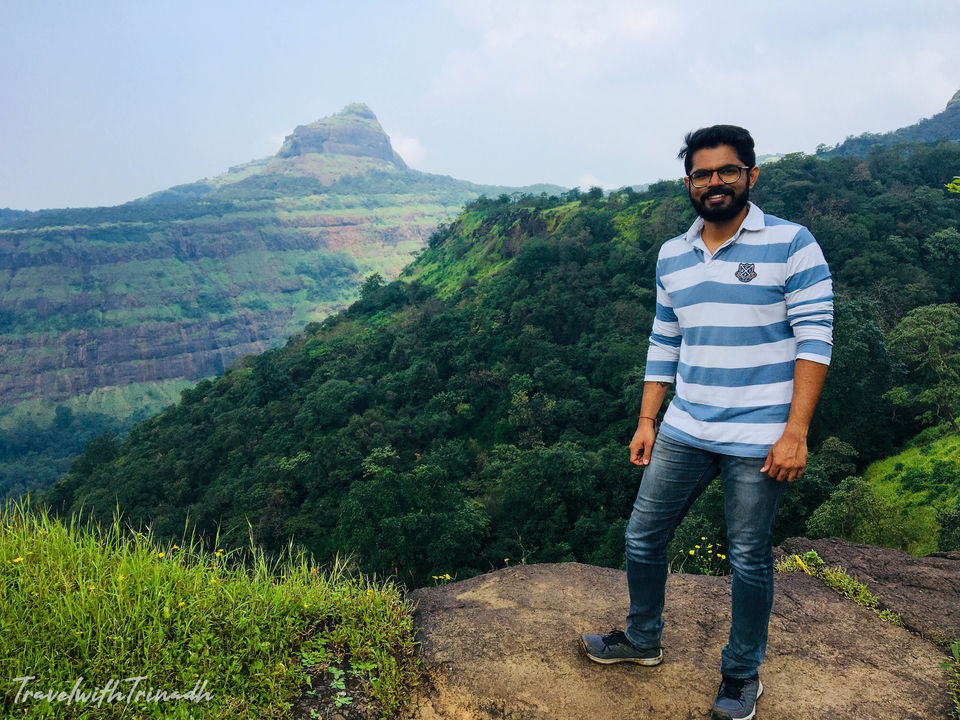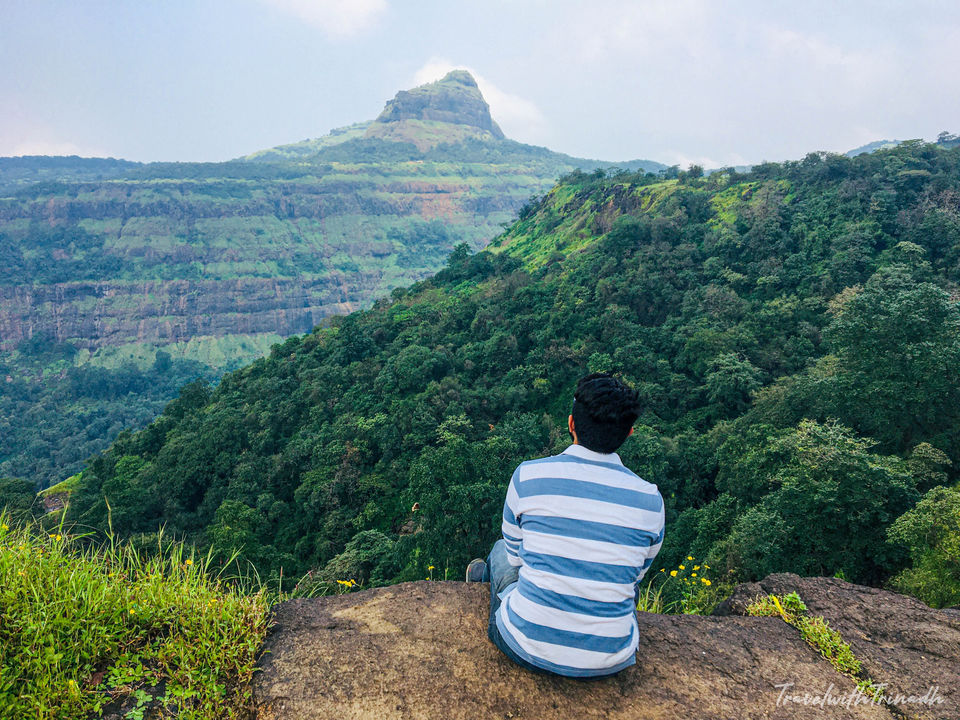 I had plans to visit the tiger's leap and the Rajmachi garden.
I headed towards the tiger's leap which was not too far. The view was perfect, had a few snacks and tea, enjoyed the place and the view, sat for a while, and headed towards the Rajmachi garden.
The view from the garden seemed as if the Mumbai Pune expressway was directly below the garden.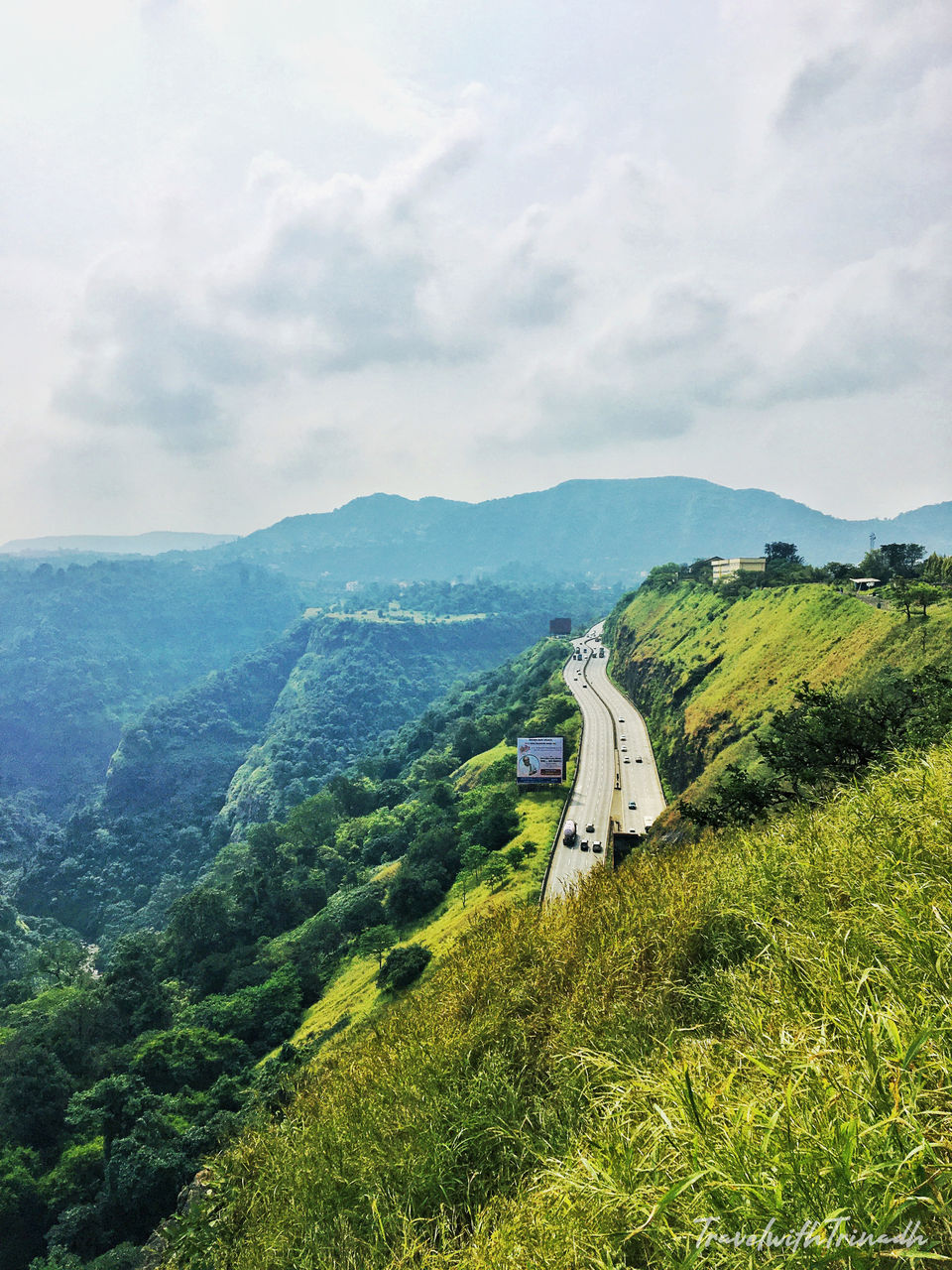 Must try things in Lonavala and Khandala is the chikki and the fudge.
Packed some chikki's and fudge for friends and family and also took some for myself so that I could munch on something during the rest of the day. Although Lonavala and Khandala did not meet my expectations, I enjoyed the day, it was short and simple.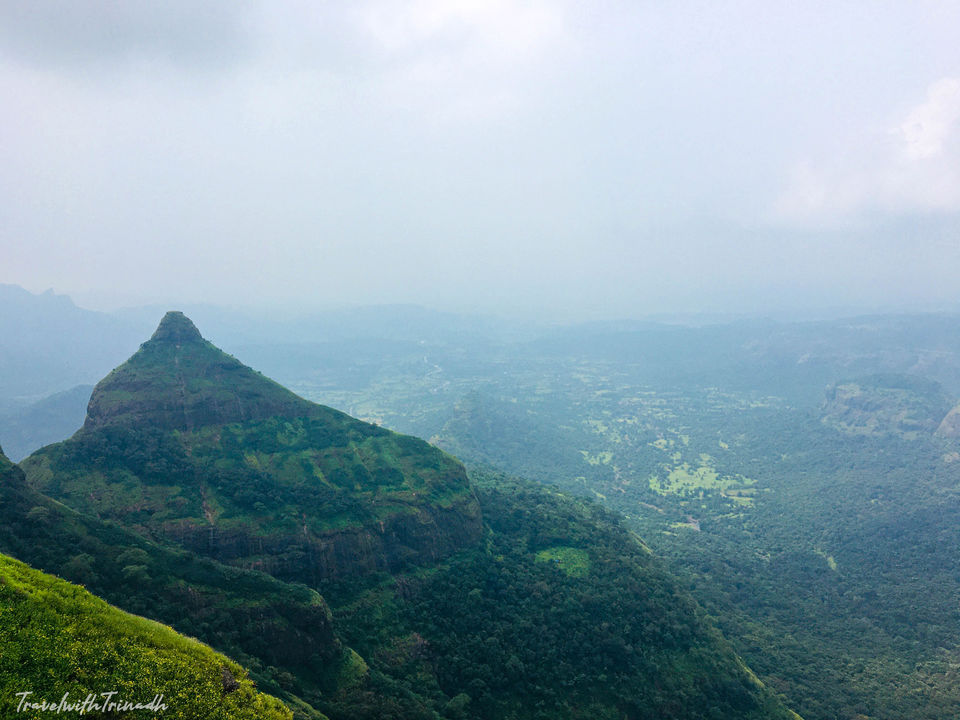 Day 6: Lonavala to Matheran (in Matheran)
The ride from Lonavala to Matheran was almost 60-70 kms, due to the bad road conditions, it took me more than 1.5 hours to reach Matheran.
Since this was my first time, I did not know the route and surprisingly Google maps wasn't helping.
After riding around for a while in Neral, which is at the foothill of Matheran, I came across this super tiny signboard which directed me towards Matheran.
The best thing for me about Matheran was that it was a "no-vehicle hill station"
No vehicle means no Pollution of any kind, no sound, no dusty air, greenery all around
There was no proper road up the hill and that was the reason even Google Maps could not point me in the right direction. But this "road" took us only halfway up the hill and from there it was either a trek or horse ride up to the top. After my 70 kms ride, even a small hike did not hold any interest for me and add my saddlebags to the equation and it seemed like a torture at the time. Yet, I did take the trek to reach my hilltop hotel where I was booked and relaxed for a while.
Later I planned to go on a hike into the woods and explore Matheran.
There were horse rides and carts which took a tour to all the points in Matheran, but I chose to hike.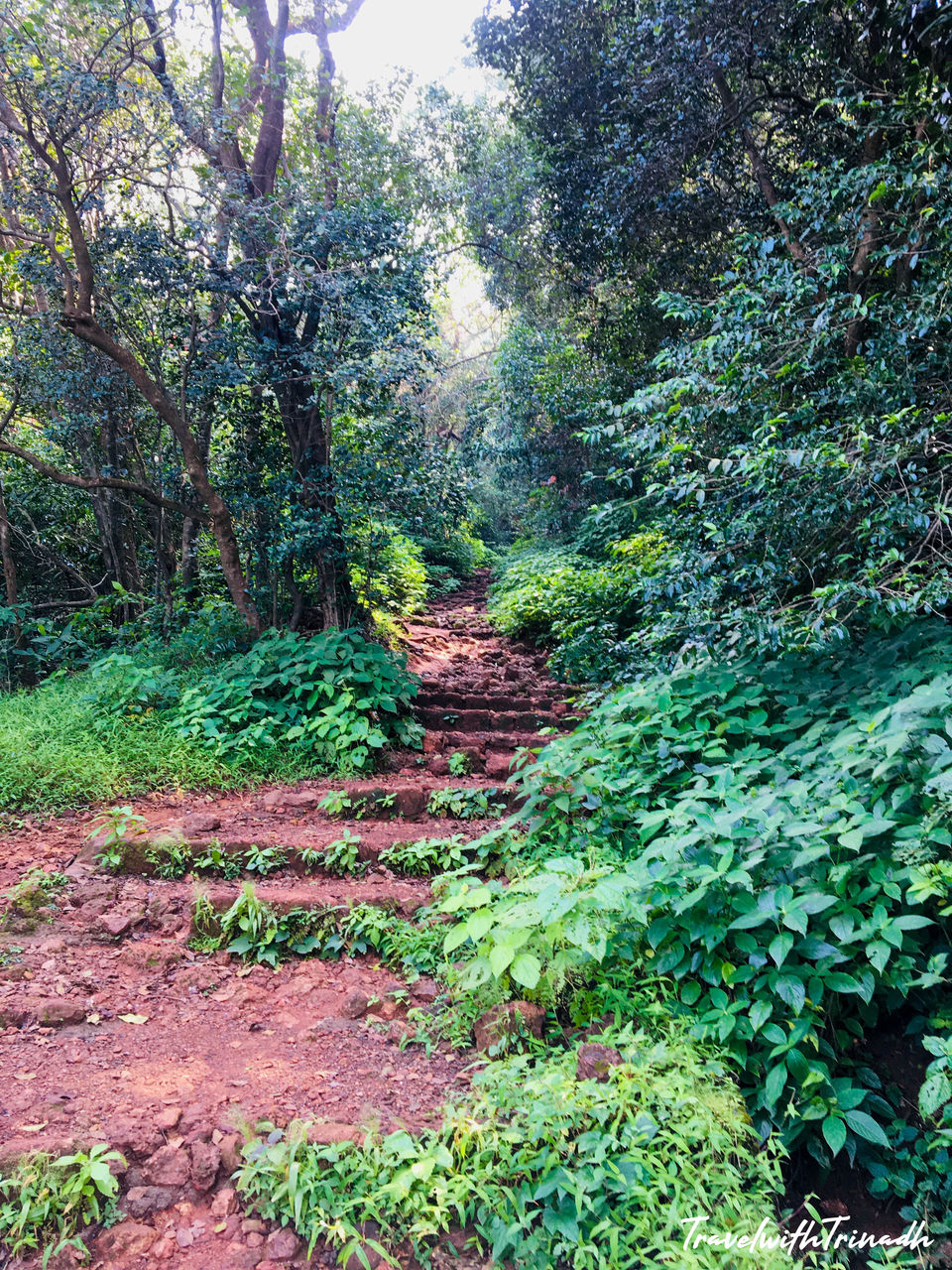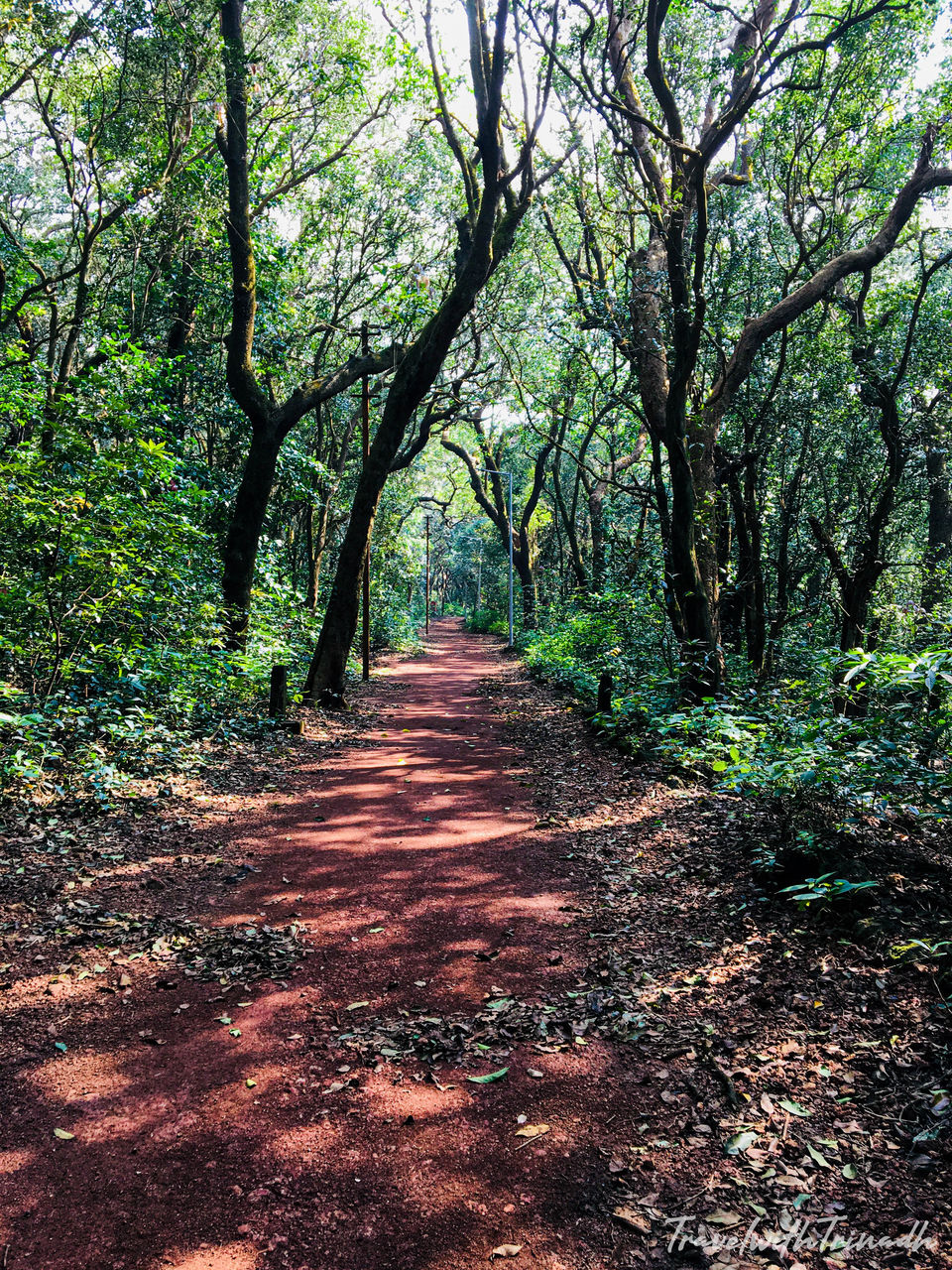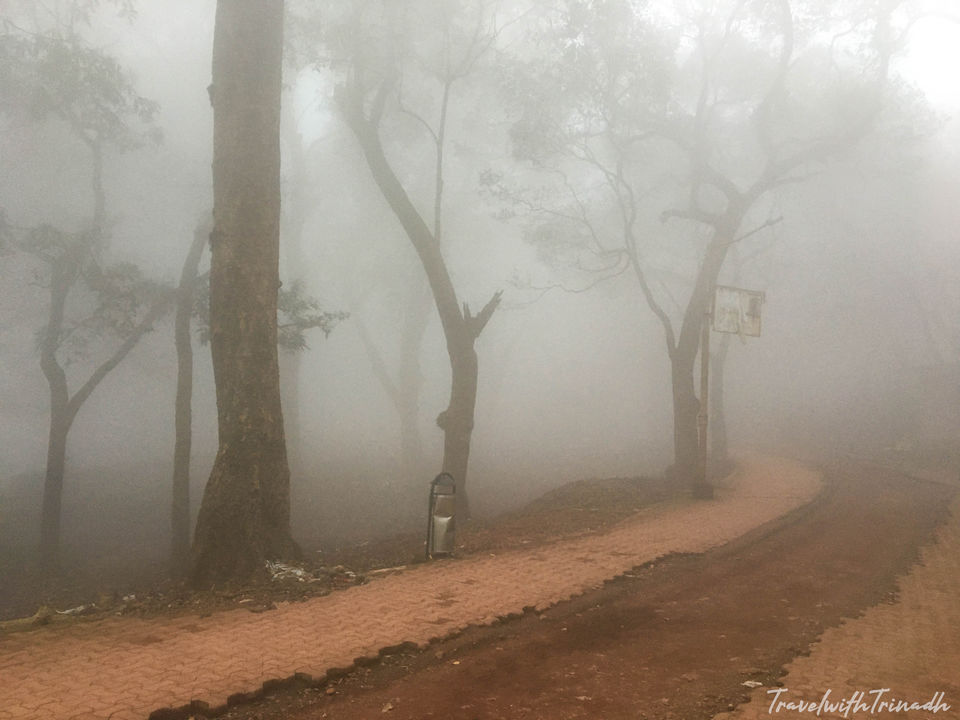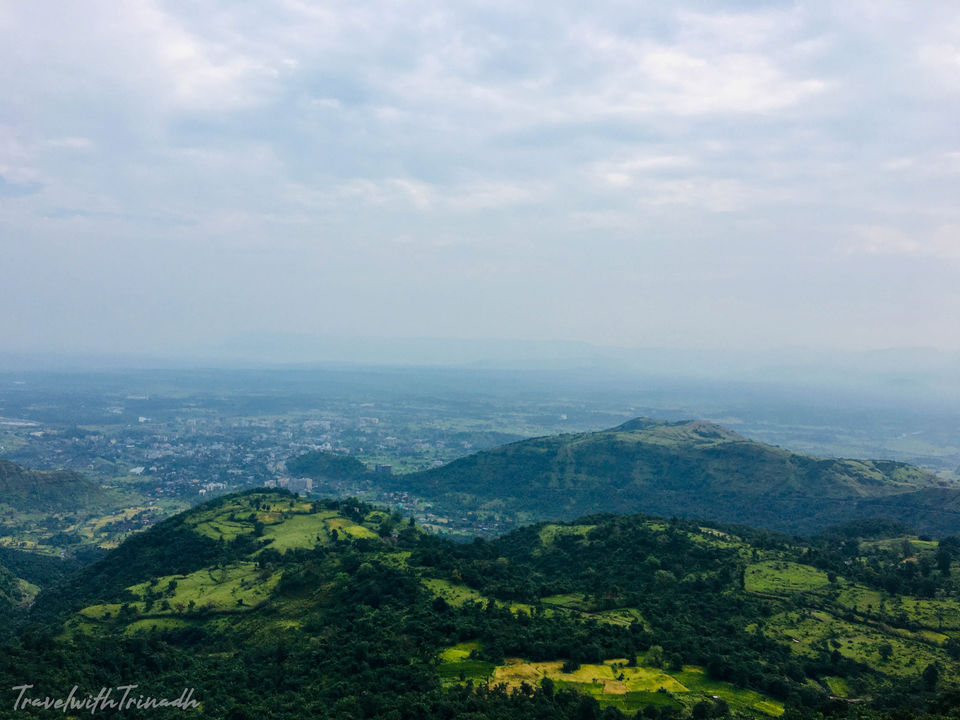 There were MANY points to visit, but I visited the main viewpoints on one side of the hill.
Panorama point
Mary point
Monkey point
Louisa point
Echo Point
Maldunga point
Lord point
One tree hill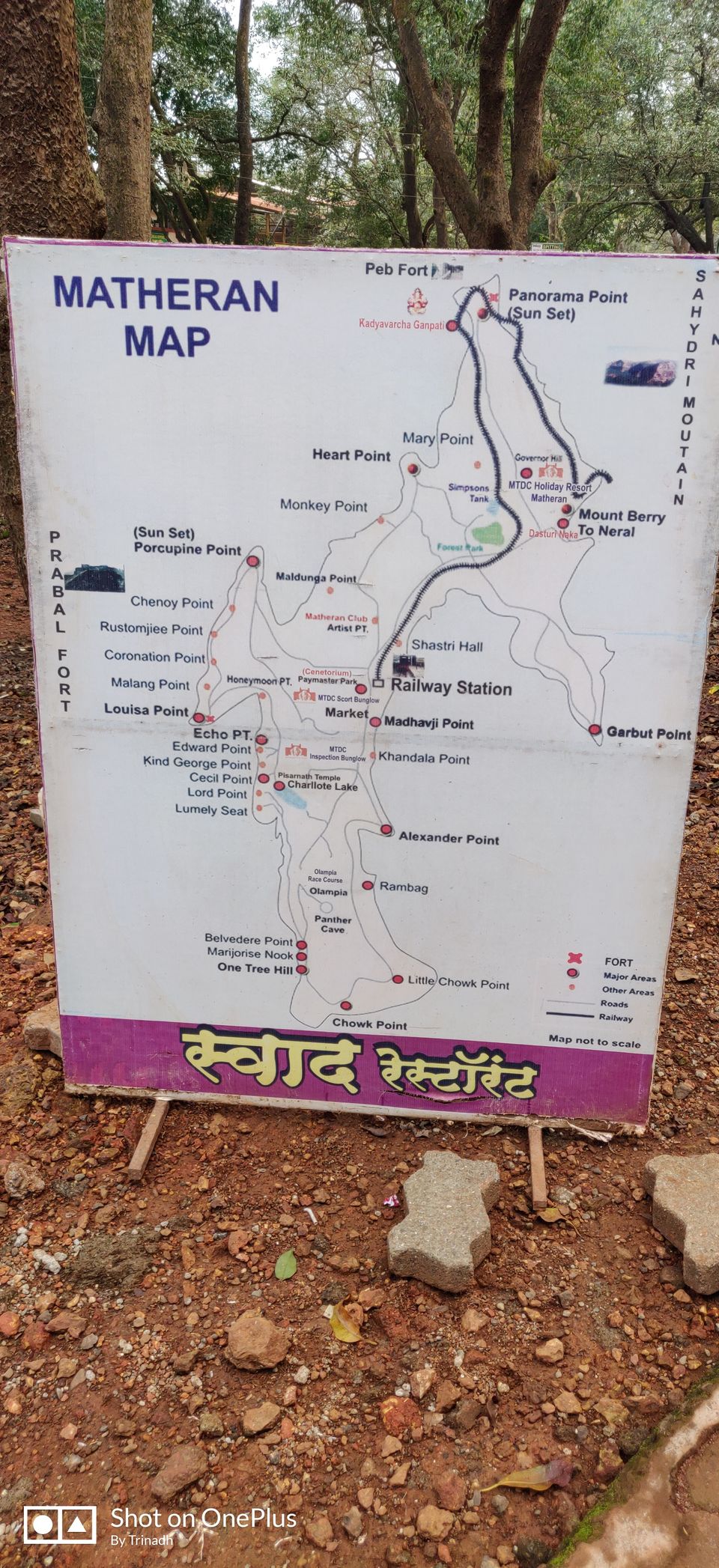 After the 3-4 hours long walk/hike to all the points, I reached the main market point in Matheran and had Poha along with some hot chai. Later the weather drastically changed, there was Fog and dark clouds all around me, it seemed to me that it was going to rain heavily.
I rushed to the room, enjoyed the evening with some hot chai and pakodas.
Day 7: Matheran to Pune
I had plans to ride back directly to Hyderabad, but I got delayed since I had to get back to the parking lot along with all my luggage by walk, pack all the luggage and then leave.
Was delayed by more than 2 hours.
I decided to ride to Pune and start to Hyderabad the next day.
Day 8: Pune to Hyderabad
After all these days, the ride from Pune to Hyderabad was slightly boring since all I could see was long and straight highways and nothing else/
Since there was nothing exciting/ interesting, I took only 2-3 breaks with a target of reaching Hyderabad within 12 hours.
Do follow me on my Insta handle for my Travel diaries @travelwithtrinadh
I have recorded a few moments of my trip, you can watch the clips below.
Please don't forget to like and share the videos, also, do subscribe to my Youtube channel.