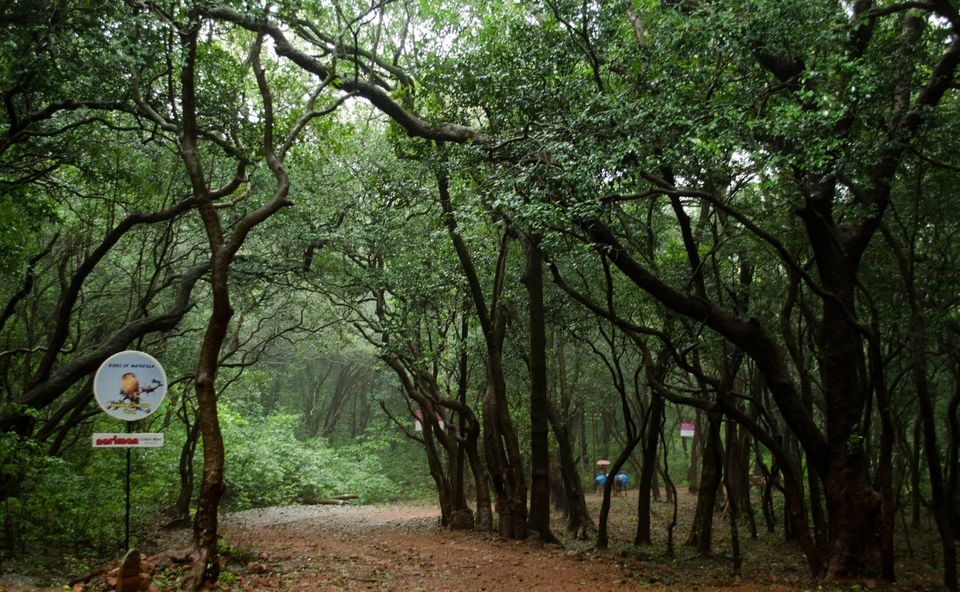 The rains in Mumbai have started in full swing. It rained really great from the starting of the week. This was enough for us to take a short break at the beautiful Hill Queen of Western Ghats, Matheran. Proximity of matheran from Mumbai is another driving force. Just a local train ride to the Neral station which comes under Mumbai- Karjat / Khopoli line and a short ride from Neral will take you to matheran. It costs hardly 100 bucks. The village is car free and if you are having penchant for relaxed rain walk in the fresh woods then matheran is perfect Weekend Adda.
we reached around 11 am. a very short breakfast and we were ready for 2.5 km walk which took us to the main market area. After some careful survey of hotels available we finalized our stay at Hotel Hope Hall. Built at 1875 this is a perfect rest house for the city folks. The entire compound was carefully decorated by its owner.
There are ample options to have food there at Matheran. But whenever we visit we generally order Local Bhakri and Malwani Chicken made by village people. Trust me, you wont regret. The only thing that you can do is to get drenched in the everlasting rain. It simply never stops raining during monsoon. If you are around in Mumbai during monsoon please don't miss this place.
If you are one of those touristy type, then you can definitely visit around some cliched points which every hill station must be having, like sunset point and echo point and so on. One more thing please wear good shoes as in this town cars are not allowed. You have to either walk or take Horse or Khachar ride for strolling around.
So folks, what are you waiting for? If it starts pouring in jump over here and experience this Quiet Hill station of Maharashtra.