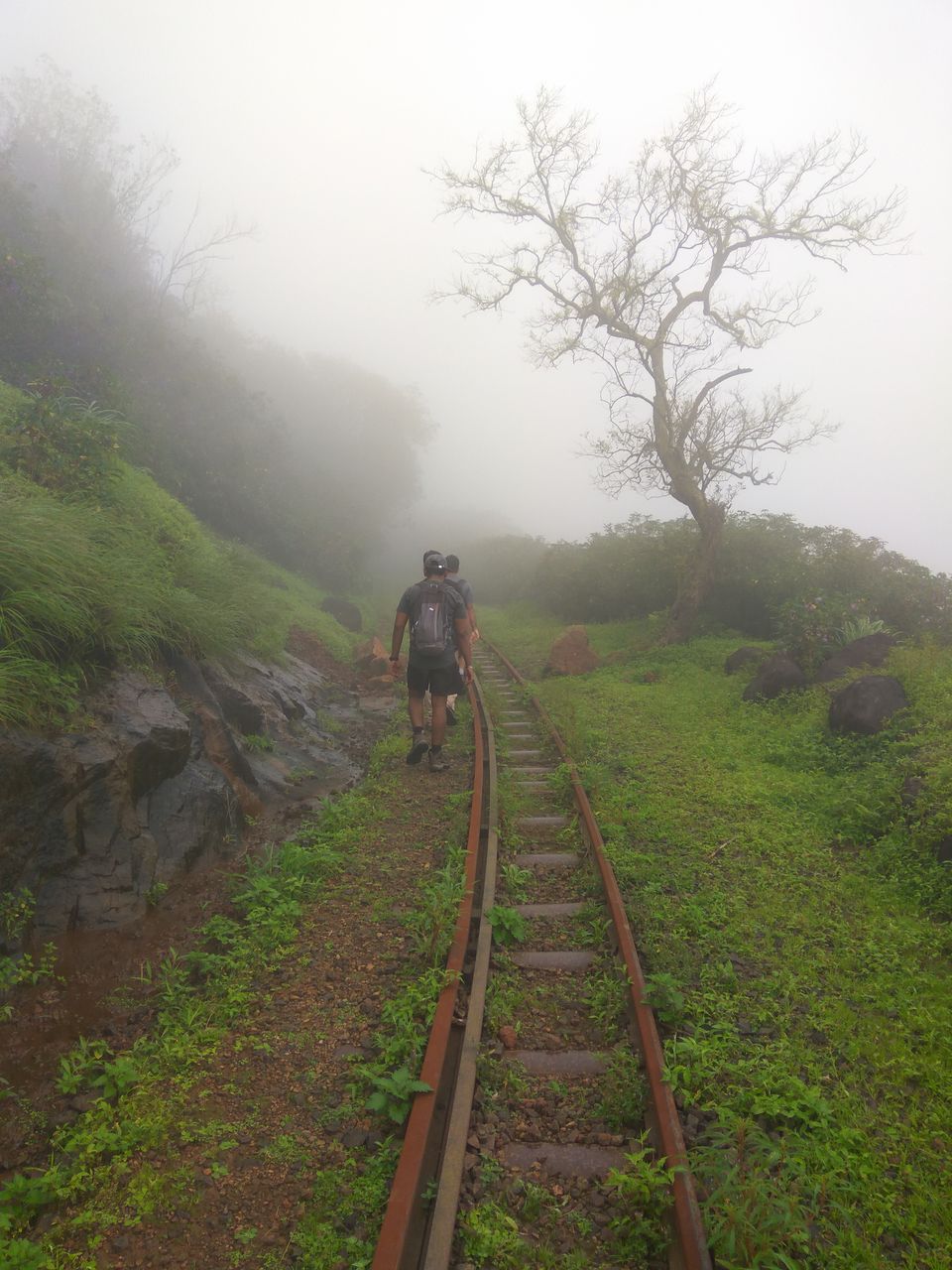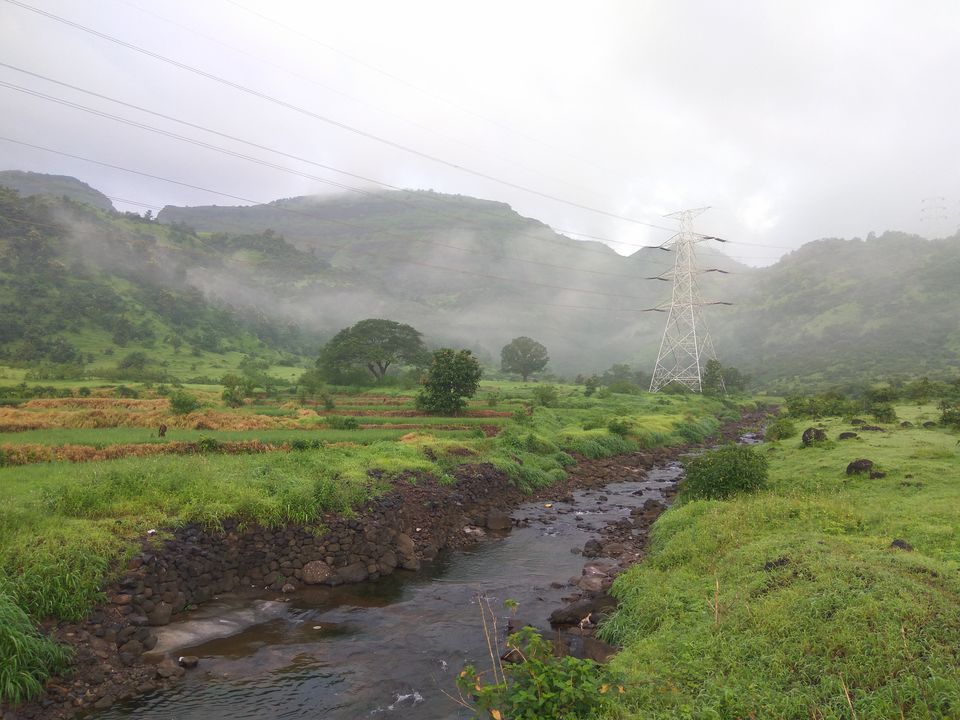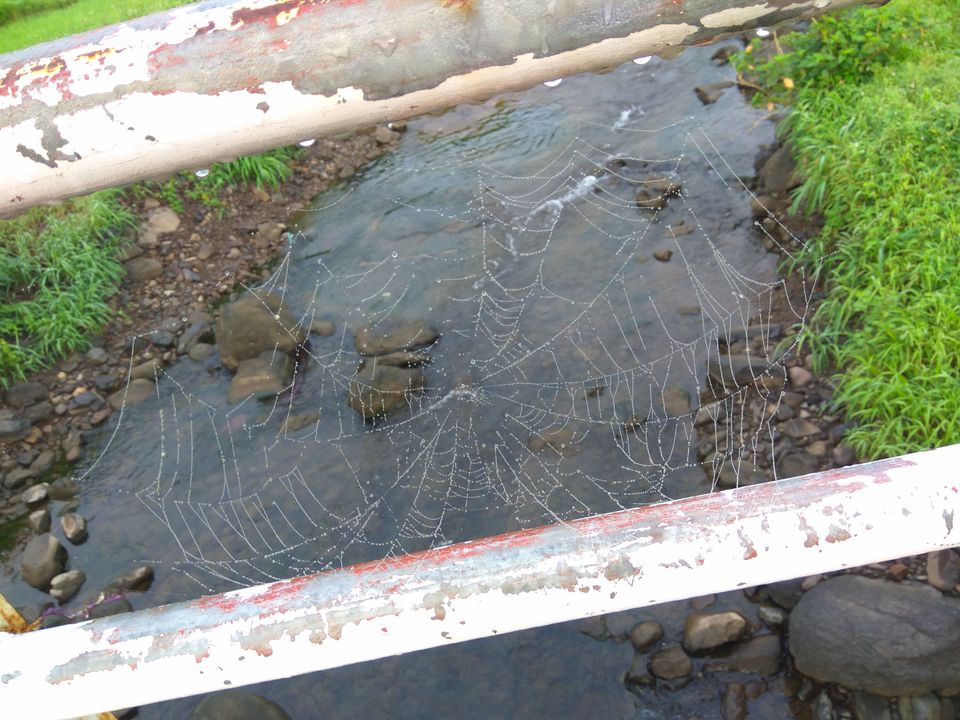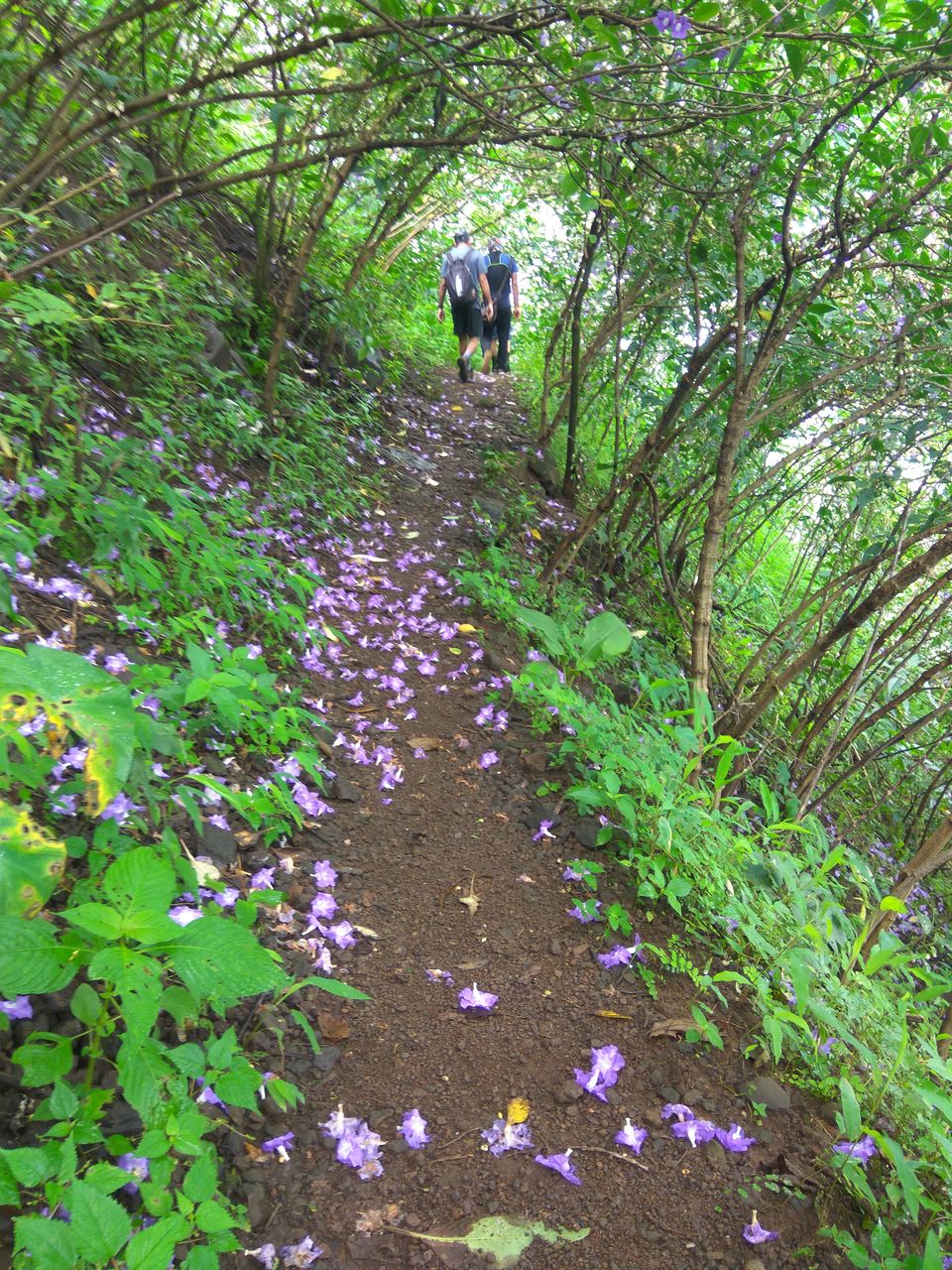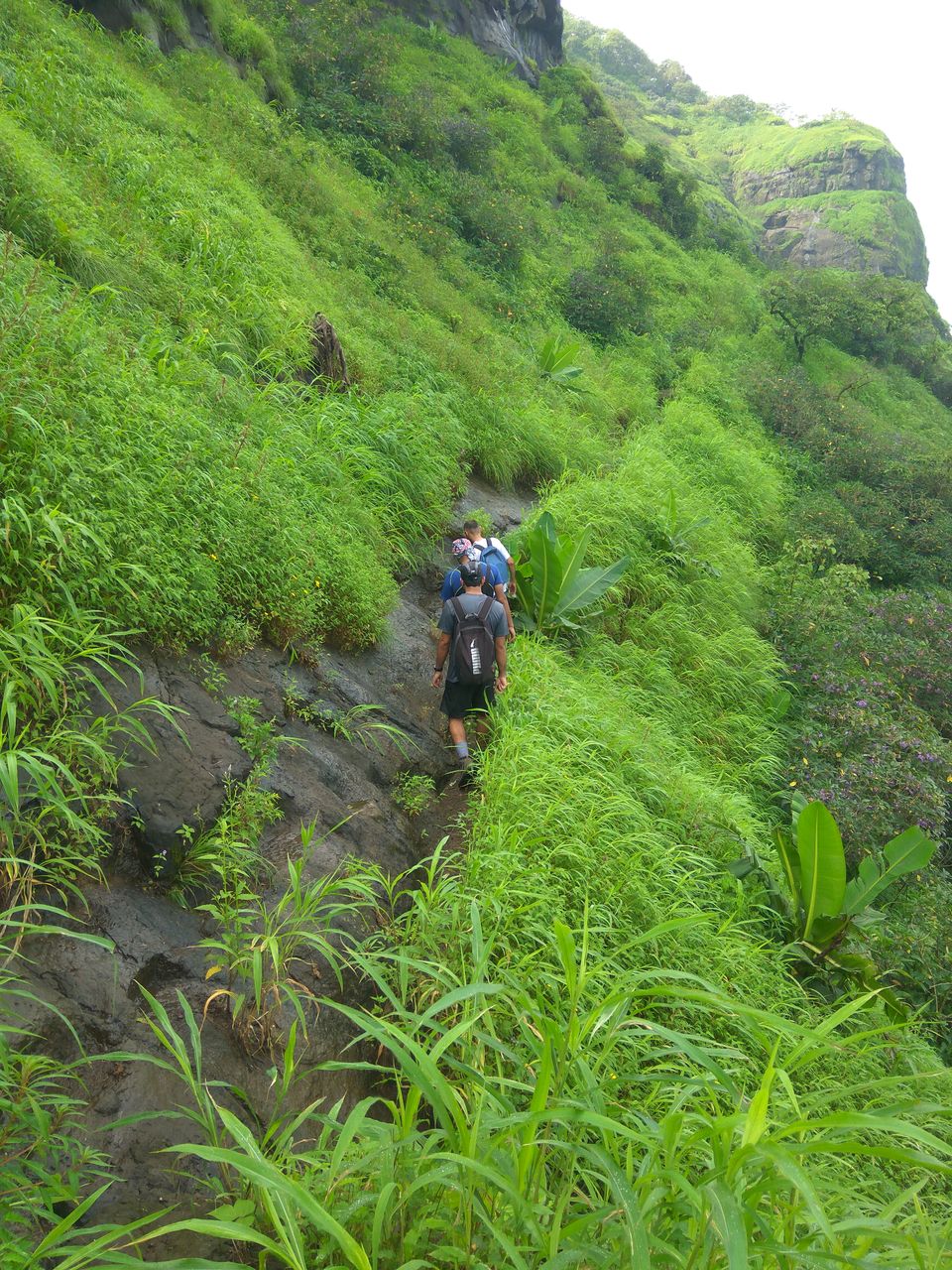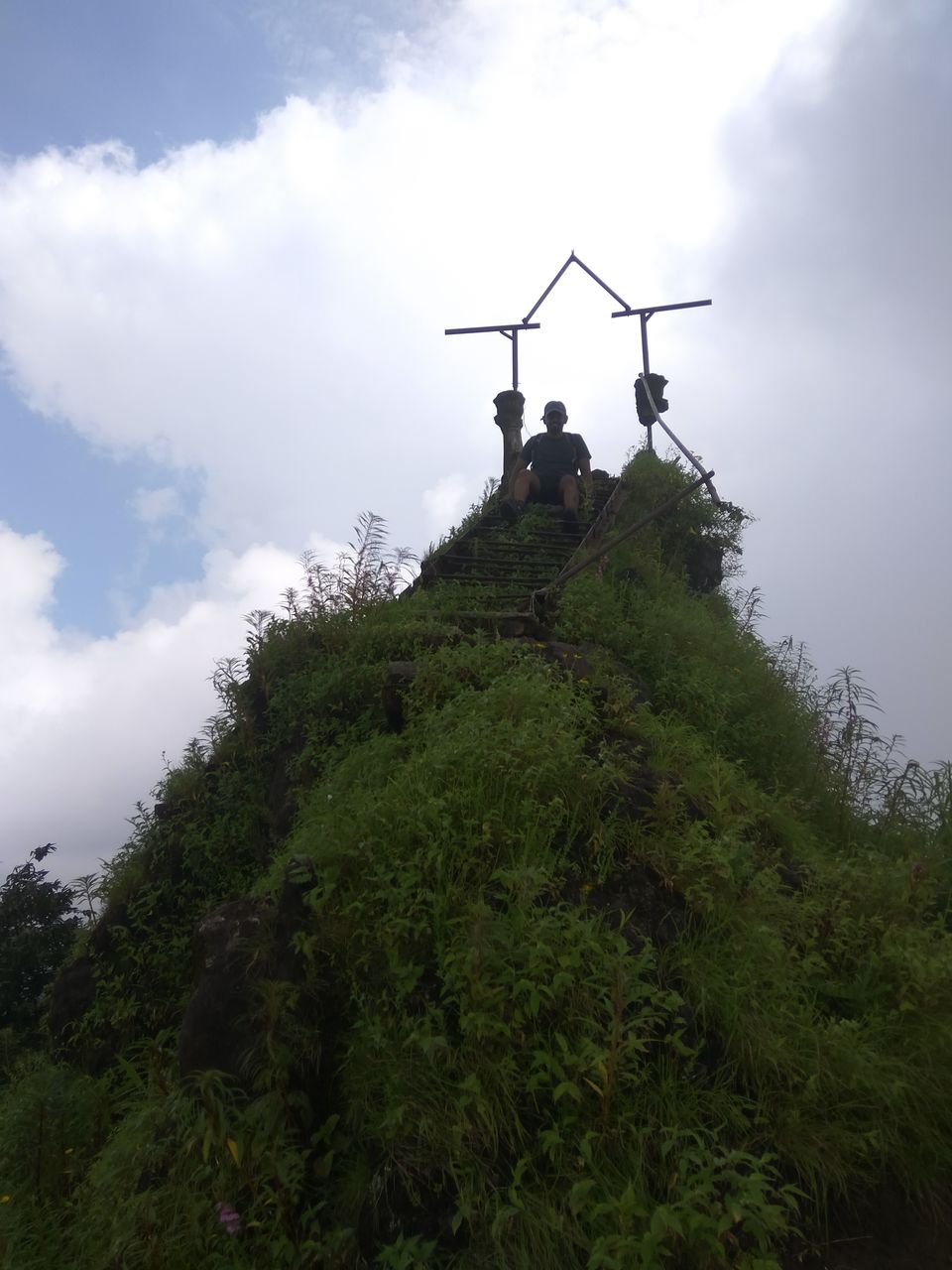 Vikatgad Peb Fort, one of the closest lush green trekking expedition nearby Karjat to travel and unwind yourself.
DOJ - Sep, 2016.
Mumbai to Karjat.
Trains from CST (Chhatrapati Shivaji Terminal) to Karjat. Its a two hour travel time from CST to Neral.
We gathered together and got an early hour train at 5am from Thane, it was hell of cruise in mumbai local train with my heads peeping out against the cool blowing wind.
I love the feeling of the fresh air on my face and the wind blowing through my hair. You can gaze through the immense beauty of lush greens over the journey time.
We reached Neral by 6.30am, Should get out on the west side of Neral station where you can find local auto rickshaw's who might take you to Komal wadi, which is hardly 3kms from Neral. From Komal wadi you can start your trek.
You should srart your trek by crossing a water stream to the north of the village, they have wellbuilt walkthrough bridge. You can even take the wetty way through the stream which might be refreshihg and awakening.
We started our hiking at around 7.20AM. The wide horizon lies in front of me wide spread decorated by the lush greens and drifting haze.
The trek was medium difficulty overall. You will face immense steeps and slopes where you should be more carefull and cautious. You can see immense electricity poles and distributors. Ya they are man made. Start trekking towards west where you can see the massive structure of Land piles standing infront of you challenging to play over its curves and edges.
Post 50 to 60minutes of a reclaiming trek, you might reach a point where the path summarises to a hugr rock in front of you, this is kind of a technical climb. But everyone can make it.
we reached to the summit of Maldunge in Vikatgad Peb fort finally. On the way pay your tribute and get the blessing in Pratee Girnar temple.
The wind on the peak was so amazing. we just throwed our trekking gears and just throwed ourself on the lushgreens experiencing some of the best moments of ending monsoon.
We spent some quality time on the peak making some maggie and feeding out tummy bags. We had a plan to trek to matheran from here where we would be having our lunch for the day.
The downclimb from Vikatgad fort is awesome, you can see some awesome mind blowing views of the peak's playing with the clouds shadows and light.
You will come across some huge ladder climbs to complete the assent from the peak, We marched towards South from Vikatgad heading to Matheran. The on-route journey to matheran is one in a kind to experience. You walk by the very edge over the side face of the mountain. Some places are so breath taking and looks so dangerous.
On your half way you can see Kadyavarcha Ganpati statue standing right of you. Where you can follow the old train tracks of the Matheran train which is running no more.
The wind and the movind clouds kill all your pain and frustations making you clean and reborn to face this ugly world untilnext gateaway.
We reached matheran in next three to four hours, as we were resting and enjoying the immense beauty of landscapes by halting at multiple location. Over a continuous trek it would take a hour and half to reach matheran from Vikatgad.
Enjoyed the lunch in matheran and we started heading back post a hour through cab from matheran to Karjat and back to mumbai by 6.30pm.
You can also plan for camping in case if your are interested in, you can find nice terrains to camp.
Happy travelling and enjoy the pictures.
Do ask if you any queried.