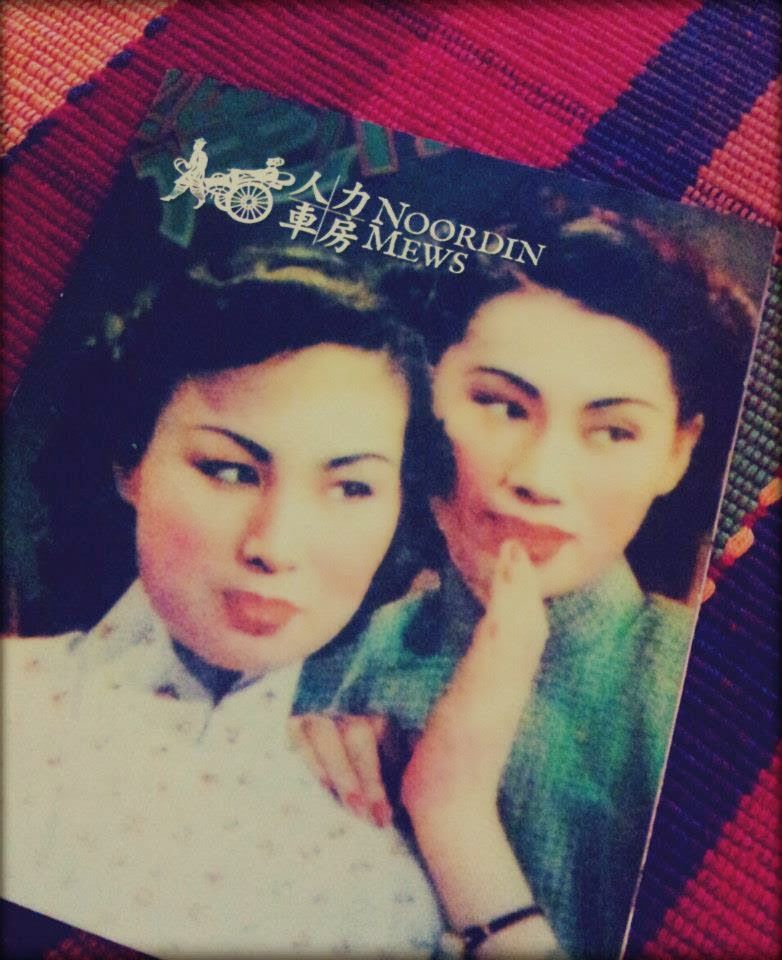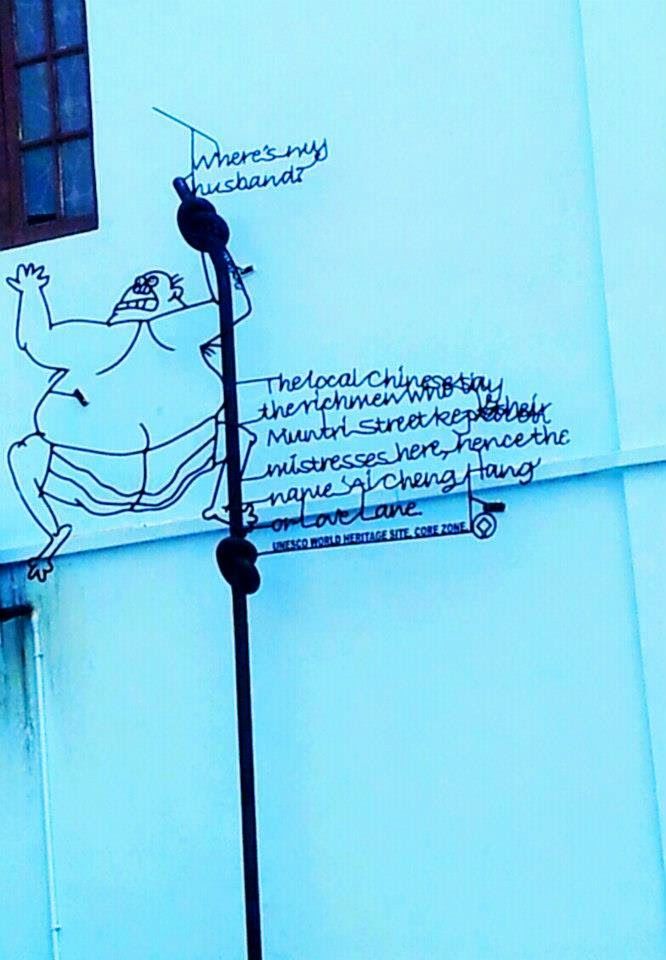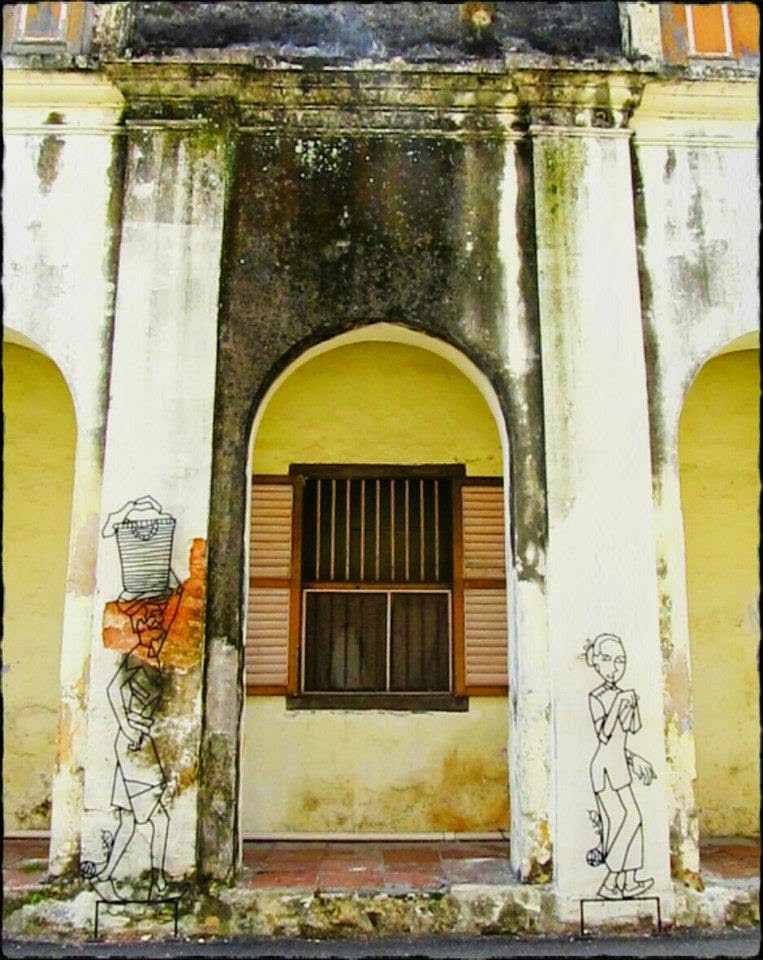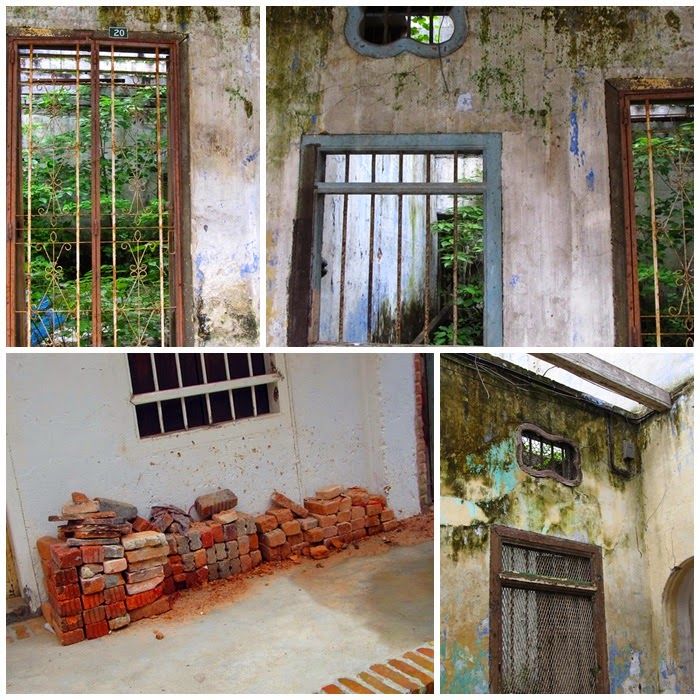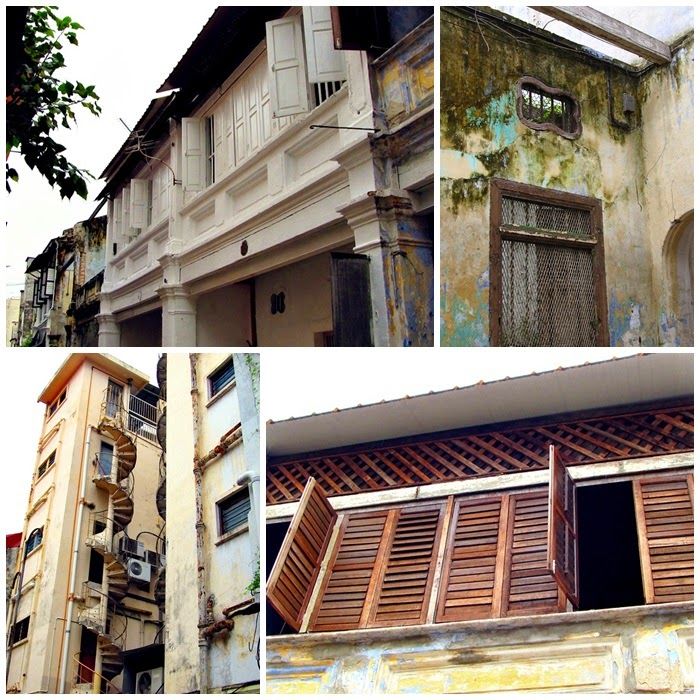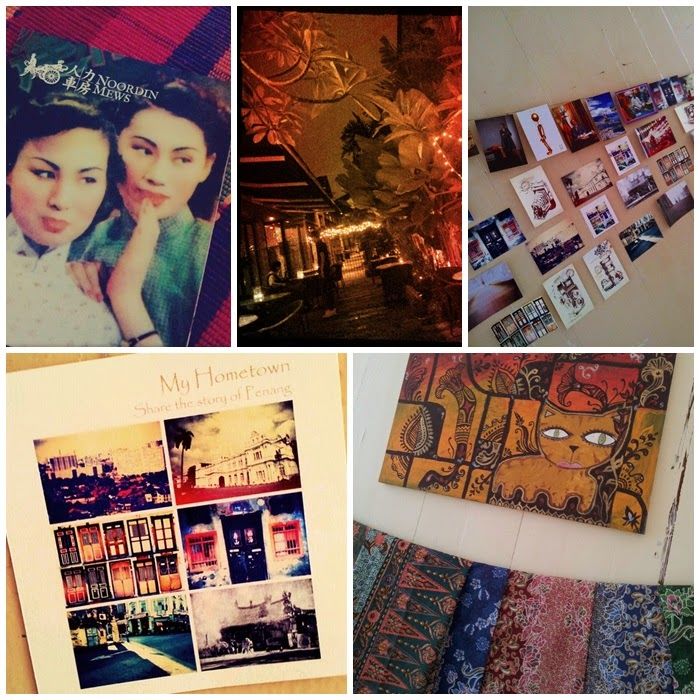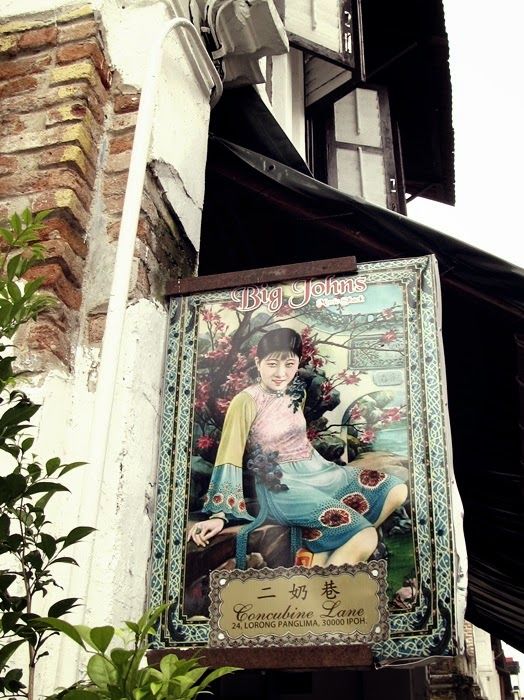 Love Lane
The name it goes by is Love Lane. In Malay, the name is translated as Lorong Cinta (although I doubt many would refer to it by that name). Hokkien speakers call it Ai Ceng Hang. All these names refer to the narrow street adjacent to Muntri Street - located somewhere in the heart of the UNESCO World Heritage Site in Georgetown, Penang.
There are many stories as to how Love Lane got its name. Some say that in the colonial era, it used to house brothels frequented by sailors and soldiers. Another story claims that in the olden days, many wealthy Straits Chinese merchants stayed at Muntri Street - and kept their mistresses at Love Lane. The second story is satirized in Tang Mun Kiang's steel rod sculpture - Cheating Husband - which you can find at Love Lane.
A couple of months after moving to Penang, Abi who knew my penchant for old buildings took me to Love Lane. Ecstatic with what I saw, I put up a public FB status "Love Lane, just my kind of street!". A couple of days later, another friend told me that until today, Love Lane still has the reputation of being a red district area. Oh, well...! *wink*
Anyhow, red district or not - today, most of the townhouses there have been converted into boutique hotels, backpacker hostels and a few shops selling vintage and artistic items. If you're there and when you get hungry, do walk over to Muntri Street and try the Nasi Lemak Bento at Muntri Mews Cafe.
Concubine Lane
A month back, on a weekend trip to Ipoh - Vas and I found ourselves lost in Ipoh old town. Wandering around, we came across a small lane. An English bar at the entrance of the lane has a signboard. So, we've stumbled upon the Concubine Lane...
Concubine Lane's formal name in Malay is Lorong Panglima. Now, Panglima is the Malay word for Commander (so I guess the English name is translated by virtue of reputation rather than semantics). Like Love Lane, I doubt many folks here would refer to the lane as Lorong Panglima either. It's name in Chinese is Yi Lai Hong.
As the story went - Concubine Lane too used to be an area where wealthy Chinese merchants kept their mistresses (that goes without saying on account of the name...) But what's more intriguing, it is believed that the story of mistresses was merely a smokescreen to cover visits to gambling houses and opium dens! Apparently, Concubine Lane was where the vices dens were. And essentially, going to Concubine Lane to visit your mistress was more acceptable than conceding that you smoke opium or that you love gambling!
As we walked through the alley, it is sad to see most of the houses there in a dilapidated state. Some are in so much ruin with missing rooftops and weeds literally growing in them! The good news is that, there is some evidence of refurbishing work being done. Don't worry if you get thirsty, there is a small shop that sells beverages, cotton candy and tourist knick-knacks.
Prostitution, harems, mistresses and concubines - these concepts may have been around ever since human understood the meaning of love, lust, marriage, adultery and infidelity. With that, I guess all towns have their own versions of Love Lane or Concubine Lane - and each with its own tales to tell.