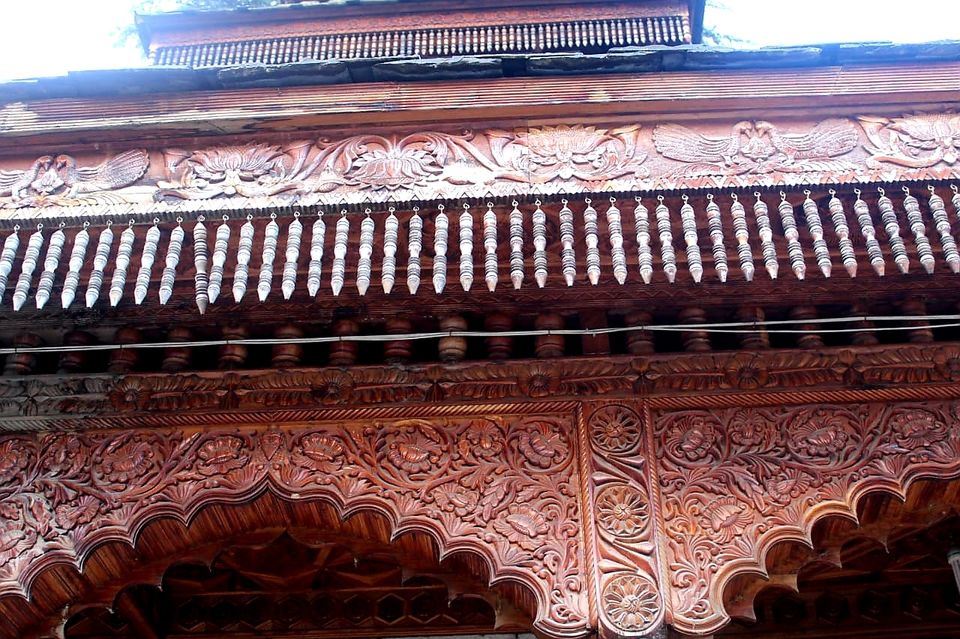 Manali sees a huge footfall during the month of December when everyone rushes to this himachali paradise aspiring to experience snowfall.Even I and my husband heard the mountains calling in the month of December 2019 and rushed to Manali in the hope of enjoying the chill and the snow.This resulted in adding 2 more persons to the already tourist crowded places of this hillstation.All the popular tourist destinations in Manali that day were teeming with people and we wanted to go somewhere which would be entirely ours for sometime.This is when I came upon the name Siyali Mahadev temple in the google maps.We asked our driver to take us to this temple.And what an absolutely fantastic decision that was! We were at a beautiful himachali temple where we were the only visitors at that time.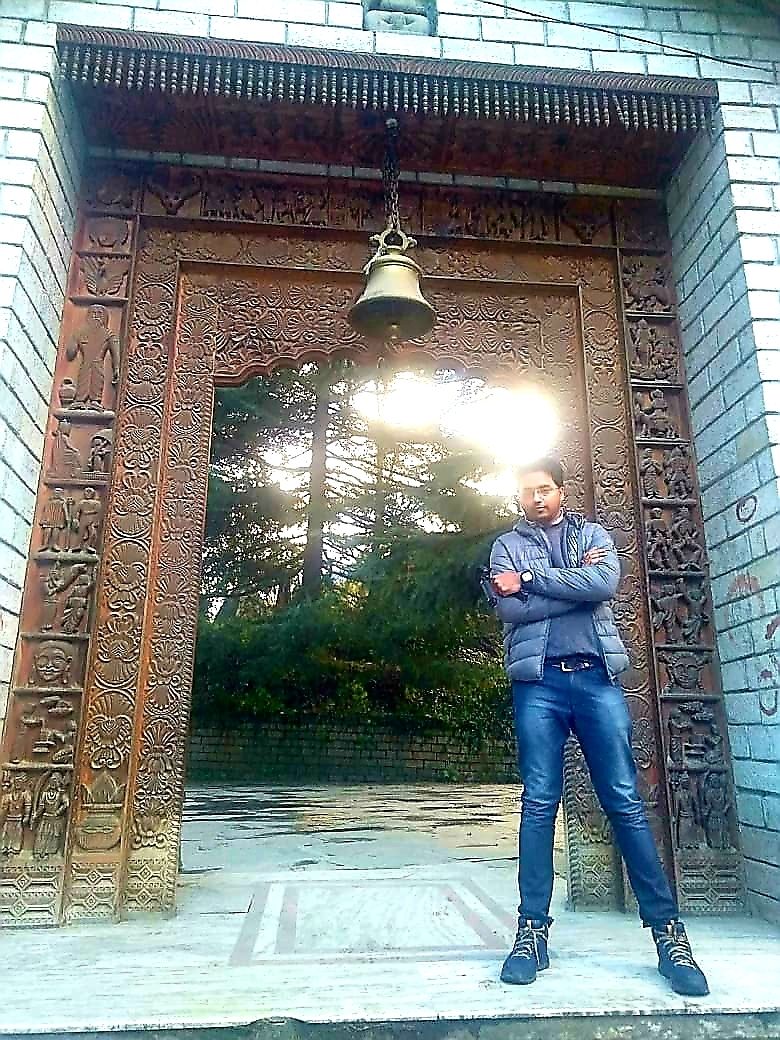 Do you see the wooden temple doorway in the picture? Isn't it so beautiful? The carvings on the wood were so intricate! Human figures of Sages,common men,men with bow and arrow,animal head figure and numerous floral carvings decorated the door frame.The lone bell hanging in the middle added to the aura of serenity.The vashisht Temple and the Hidimba temple were also beautiful but being crowded at that time I could not admire the beauty of the Himachali architecture there.Siyali mahadev temple gave me the opportunity.
On entering through the gate we found a magnificent wooden temple on the left and the statue of Nandi ,the bull,on the right.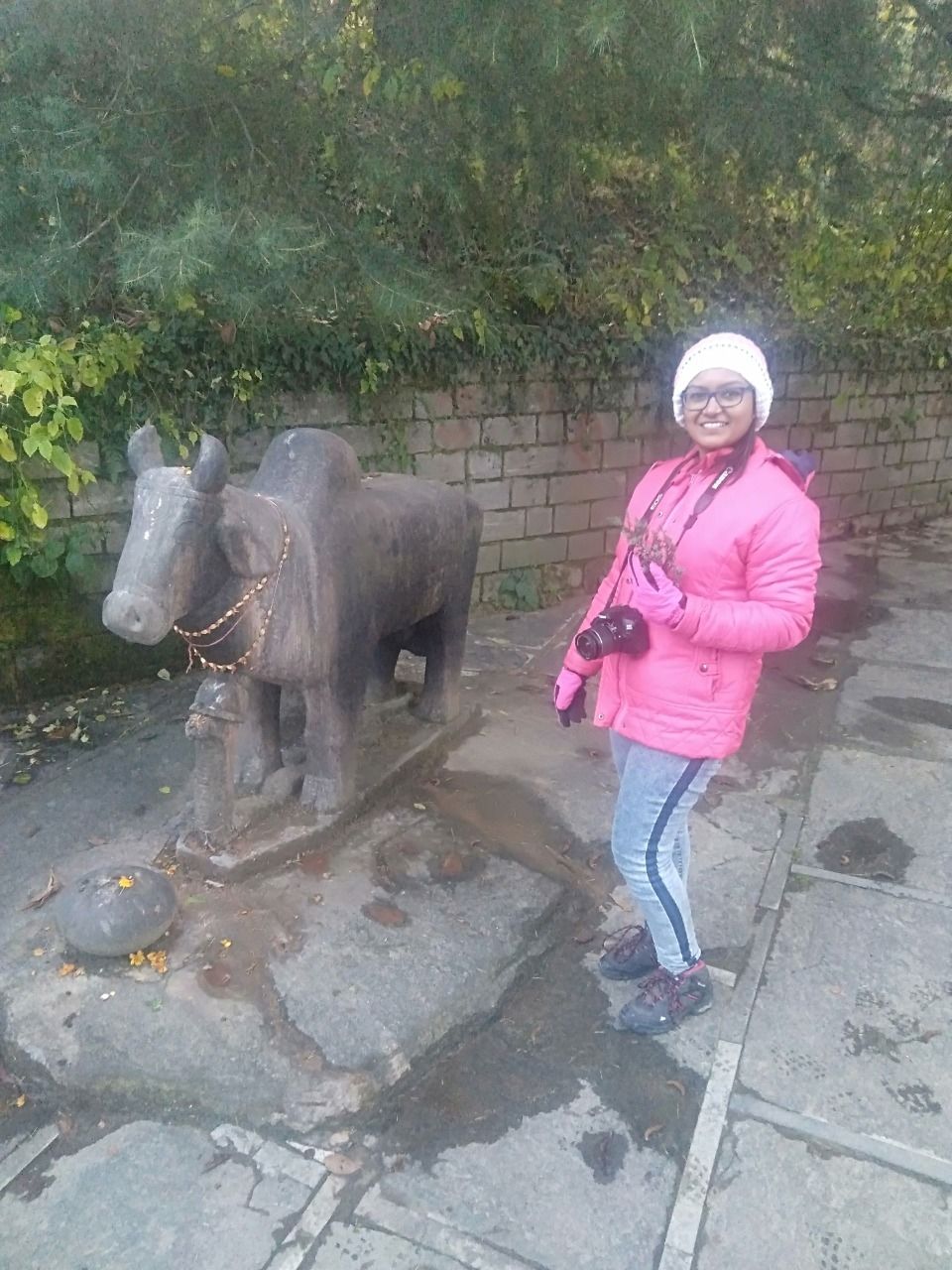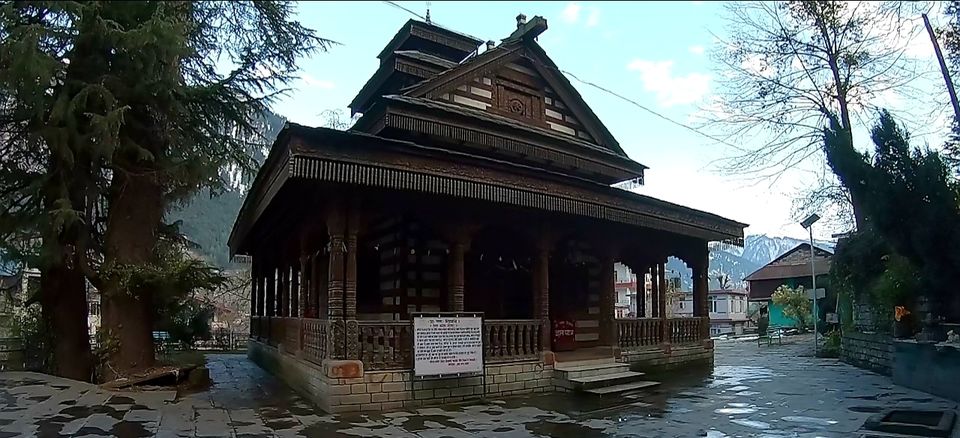 The temple had a very unique structure with a combination of Pent house style roof at the front and a pagoda style at the back.The temple had beautifully carved wooden roofs,walls and flooring.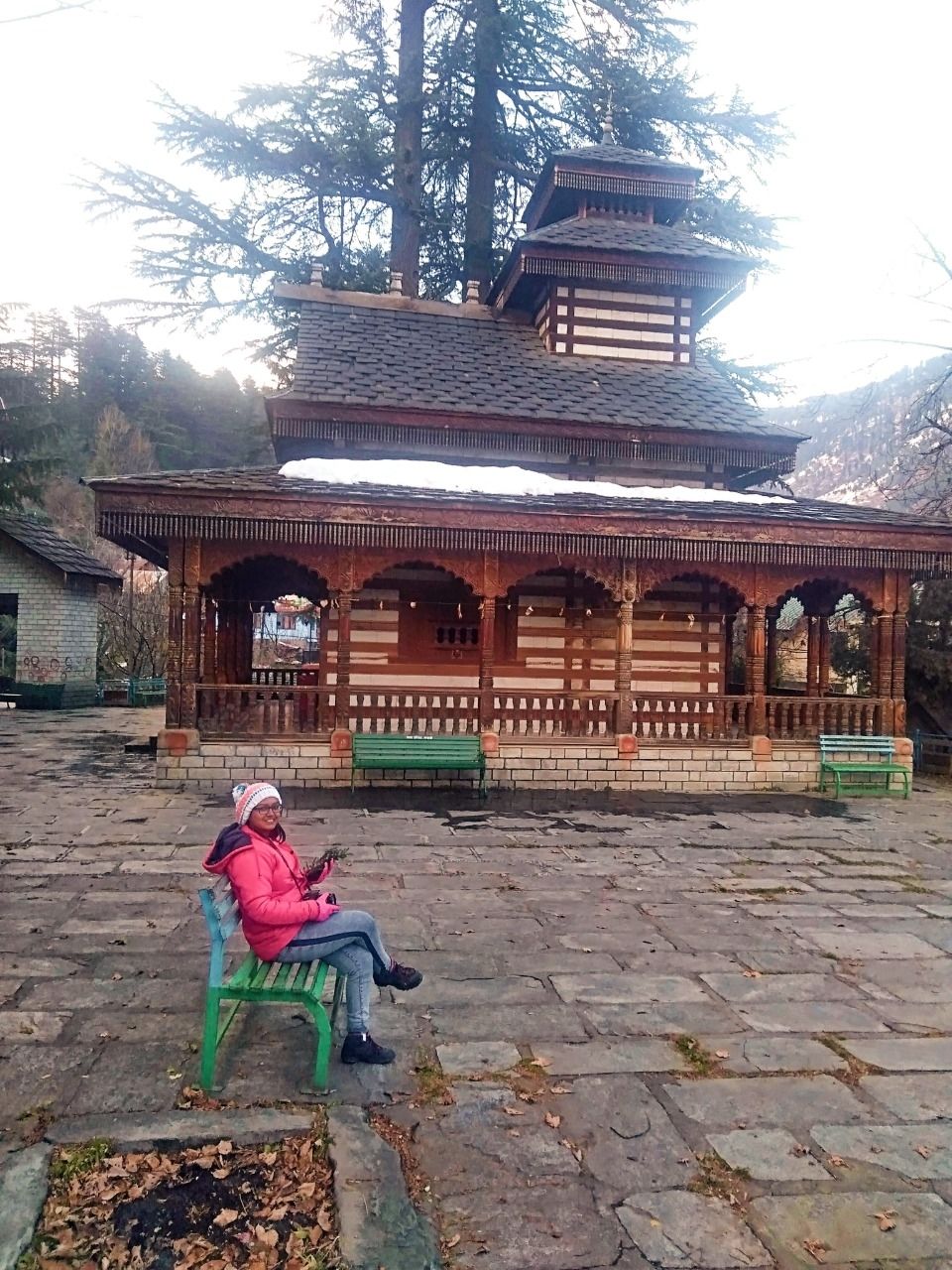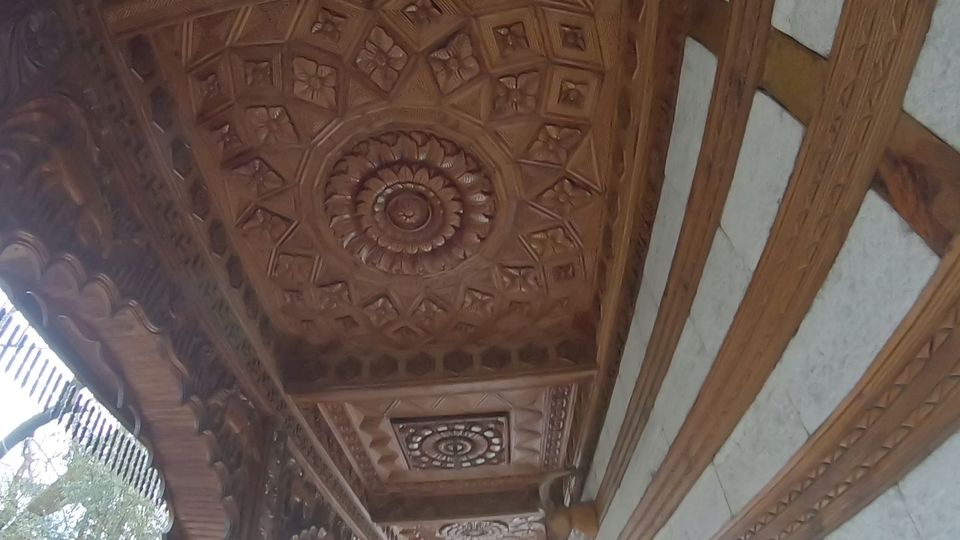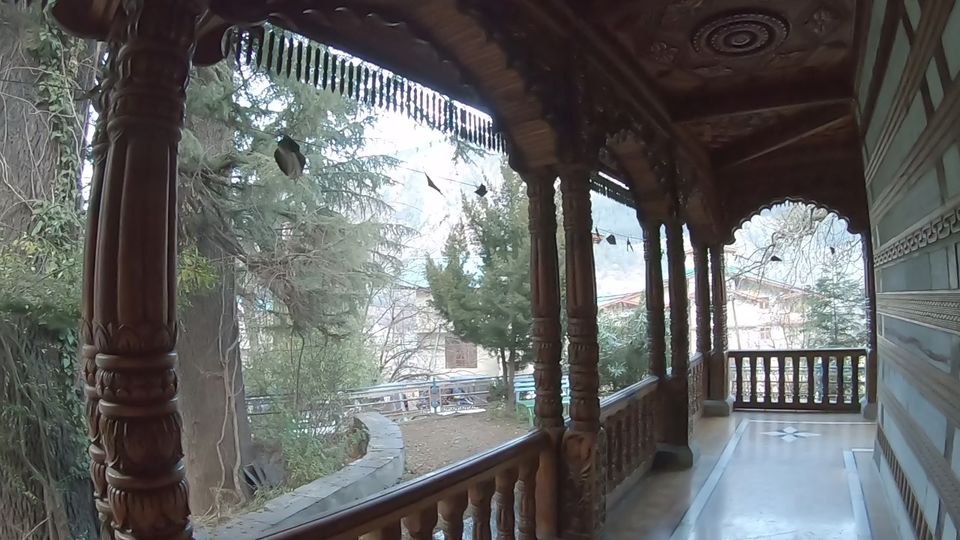 The walls were made of alternate layering of wood and stone.This style of architecture is known as 'kath kuni' style(source:Google) and is one of the oldest style of Himachali architecture.The wood used is generally Deodar and Deodar is considered to be a sacred tree in Himachal.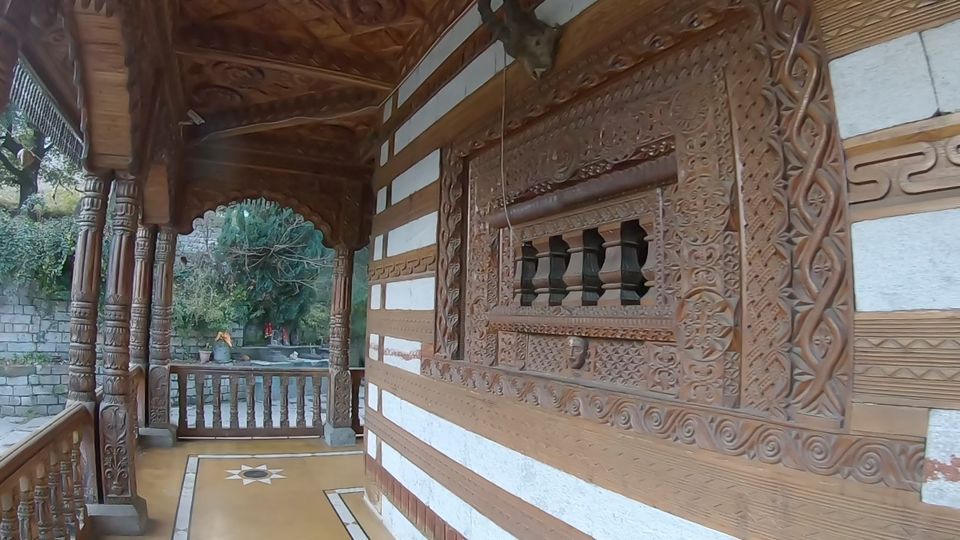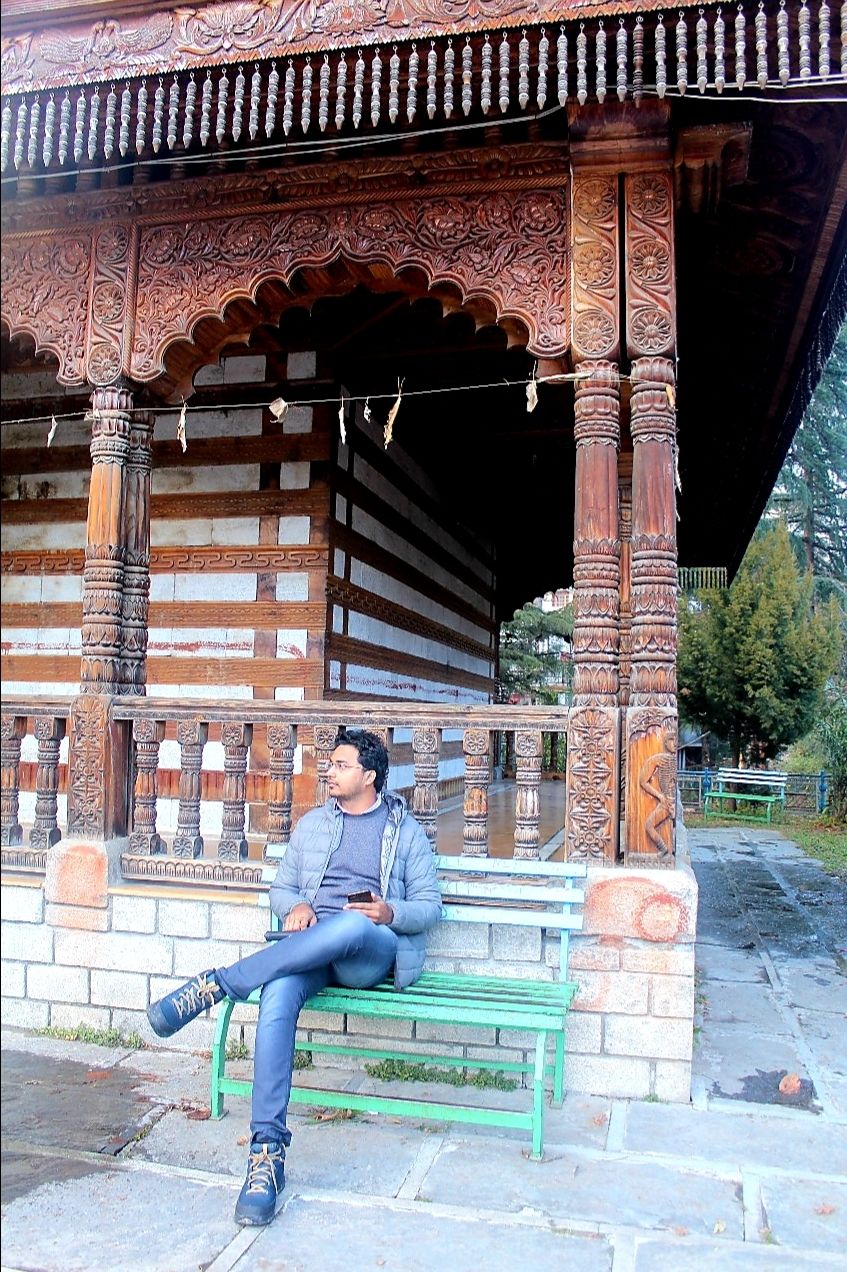 The shiva shrine inside the temple is an ancient one.Legend says that there is a tree behind the temple from where Shiva and Parvati appeared on the Earth.
In addition to this legend encrusted beautiful temple,you would also get to see lovely views of the himachali village with the snow clad mountains at the backdrop.
Visit to this temple was a beautiful experience for us.Therefore,I would suggest you to pay a visit to this temple if you are visiting Manali.I am sure you would not regret.