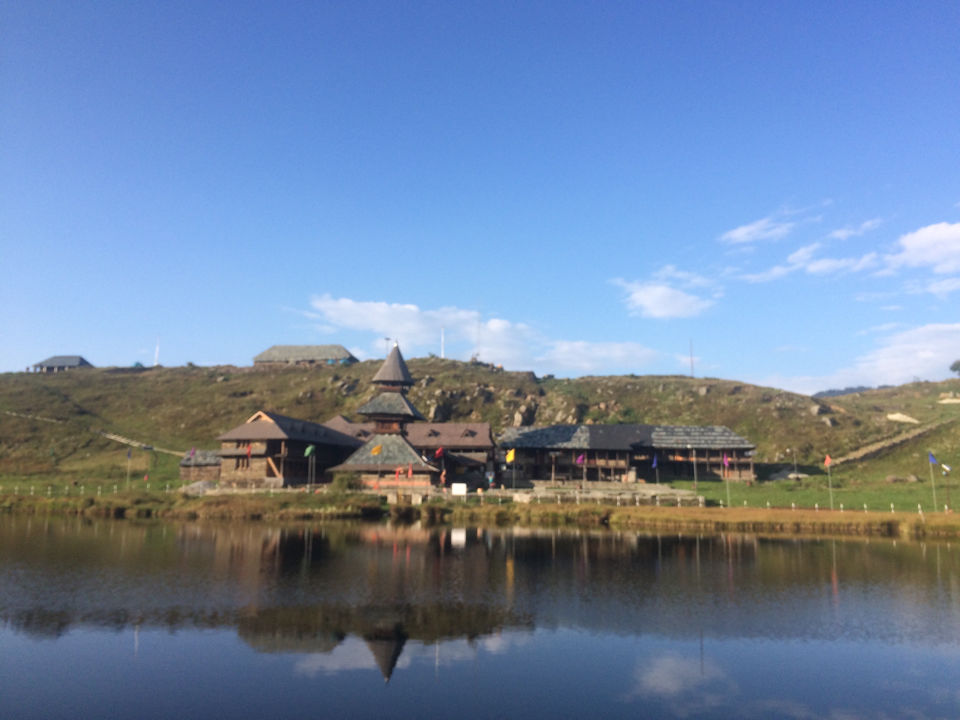 Prashar lake is situated 50kms from Mandi (H.P), which has a historic connect to Mahabharata. It is believed that Bheem from Pandawas formed this lake by pushing his elbow and forearm because of which there is floating island on the lake.  There's is Prashar Rishi's temple adjacent to lake.
HOW TO REACH:              
Mandi is 200kms from Chandigarh which usually takes 5.5 hours because of bad road conditions and then further you need to take a detour from Mandi towards lake which is for 50kms and takes another 2 hours easily. There are few buses available from Mandi bus stand or you can hire a private taxi which would charge 2000₹ easily. The last 12kms towards the lake will test your patience because of treacherous roads.
STAY OPTIONS:           
For stay there are 3 guest houses available by Himachal tourism and Forest department costing 500₹ per night on an average or you can hire tent from them at 3-400₹ per tent. And the cheapest one is 70₹ per person inside the temple premises for which you can contact Pandit Ji in the temple.
TREK:                          
Prashar lake trek is very famous among trekker which is a 7kms long trail from Baghi village and usually takes 5-6 hours.
FOOD:                        
 There are 2 dhabhas available nearby lake which are opened from 8am-8pm generally, you can get food from guest house if you're staying there.
CAMPING:                          
 Prashar lake is very famous for camping, because it's an untouched area in terms of number of tourists. You can put your own tents 2-300mts away from the lake although it becomes very cold in the night even in the month of August. And then the route gets closed by end December because of heavy snow.