"We travel not to escape life,but for life to not escape us"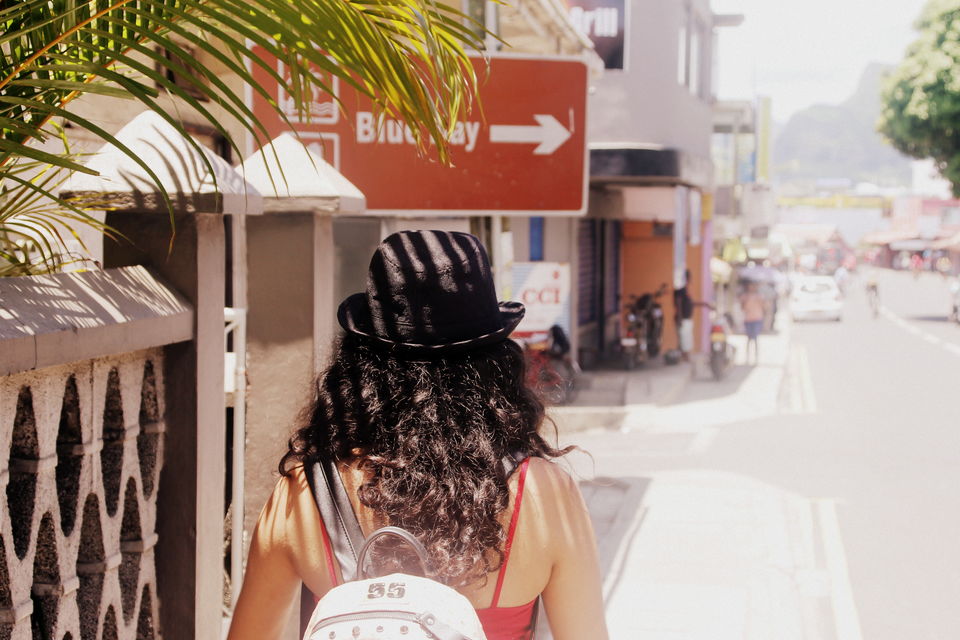 In a world of travel bloggers and booming industry of travelling, where so many people are quitting their jobs and start travelling, I traveled to bring relevance to my work. If everyone start quitting their jobs and travelling, how would airline companies, visa offices and the hotel industry functions? However, Travelling helps me in achieving something so pure, so real. And here it is!
I work in Film industry as an Assistant Director but something was troubling me. Fully fledged glam industry put me in dilemma about my worth . I was constantly sad and fearful about my life and ambitions. I have had some questions to which I was seeking answers to. And Voila! I saved 1 lakh rupees by working in the last year . So, without thinking twice, I took 2 months off and planned a getaway to an island named Mauritius.
We often stereotype countries based on the cliches associated with them. When I told people back home that I am about to visit Mauritius for two months, they told me that it is a place for honeymooners. Quite amused at the comment, I asked them, "Hospital is a place for sick people, but mother gives birth to her child in hospital and that bring smiles on the faces of everyone in the family. Rolling eyes was the reaction I got. I stayed away from social media for a while and I noticed some changes in my life.
A few days later I got a reality check. I pondered, wasn't I suppose to co-exist with the world I had taken a break from? Withdrawal was never my idea; Wandering was. The 60 days that I spent on the alluring Island would probably be indescribable. They sailed through quite easily. I survived on the sum of 60,000 Mauritian rupee that is approximately 1, 10,000 INR. A year of a little saving from your monthly salaries can surely assemble that sum. I can ensure you an experience full of solace with that amount of money in Mauritius. I was away from "hustle and bustle" of the city, buzzing headphones, phone calls and traffic. My journey was definitely away from 20 things to do and five destinations to visit.
Mahebourg
Over the fancy resorts I choose to stay at a home. I was roaming around on the street and made friends with two siblings at an artifact shop. They helped me find a mellow house for 30,000 Mauritian Rupees for couple of months. It was in the city name Mahebourg located on the South East of the island.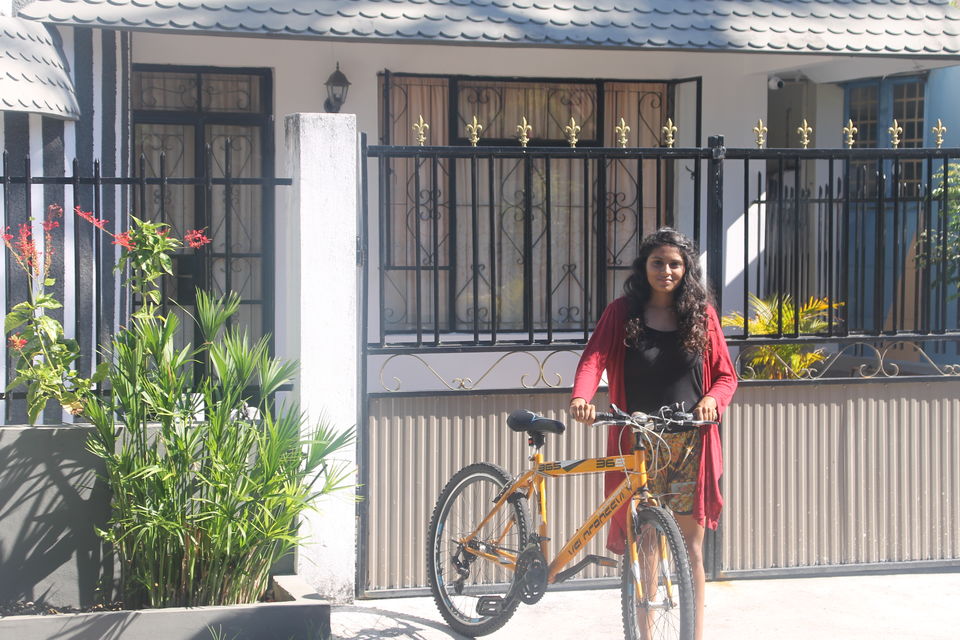 Walking onto the serene streets of Mahebourg filled me with redemption, elevated my spirits. I never had such a lovely serendipity with myself before. I visited the Waterfront. The pristine waters and the bracing skies were a vibrant shade of turquoise. They soothed my soul. The crisp breeze ruffle my curls and the mountain shadows were casting on my face. Mountains are mute Mother Nature's invitation to you. They raise their hands and calls upon your gypsy heart to explore and liberate. I wish I could blow like a wind and carry along souvenirs from every place that I travel to. Like wind carries with it the dust and the withering leaves. I meditated for half an hour and then carried forward for breakfast and got some Indian delicious faratas and indo-creole curries from a small restaurant.On the second day I went to the Lighthouse Island. As Mauritius is near the equator so on the clear day I could witness the Sun and the Moon exchanging glances as the day went to sleep. Miraculous nature!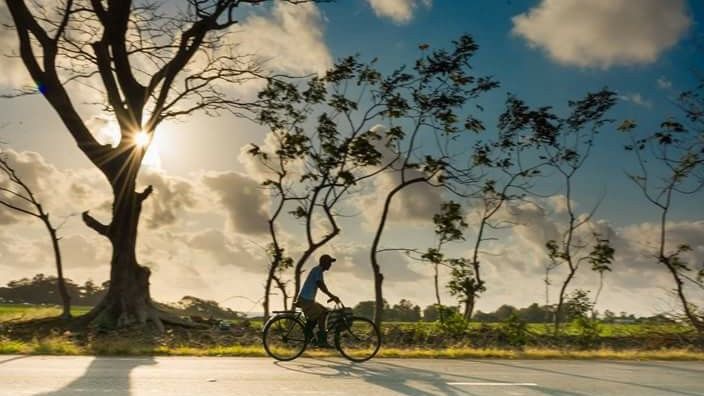 Blue bay, South East Coast
I went to the blue bay and did snorkelling in the austere waters of South Mauritius. The ocean bed was decked in vast tables of coral. The blue bay was near to the place where I stayed. It became my regular destination soon. I played tennis with a few localities that ended up being a group of dear friends. Tennis in the day and tunes of Creole saga music at night had now become my routine.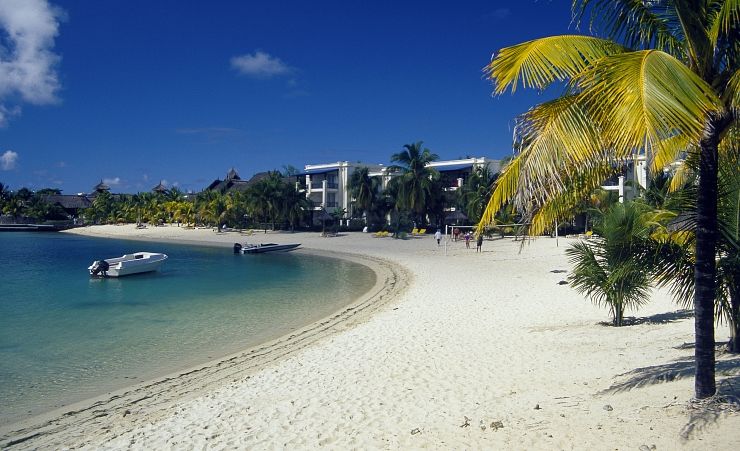 Le cuvette, North coast
I visited a few picturesque sugarcane fields in the northern part of the country by Port Louis. A stanza of a 90's melody, "Chhod aaye hum wo galiyaan" started strumming in my mind; the lyrics went like "Hasi teri sun sun ke fasal paka karti thi.." Instead of capital Port Louis, other city named Grand Baie that is more populated. The Grand Baie harbour is laced with fishing boats at the beaches of La Cuvette. Driving under the clear skies of the Northern Mauritius shall remain memorable tale of my spirits being set free.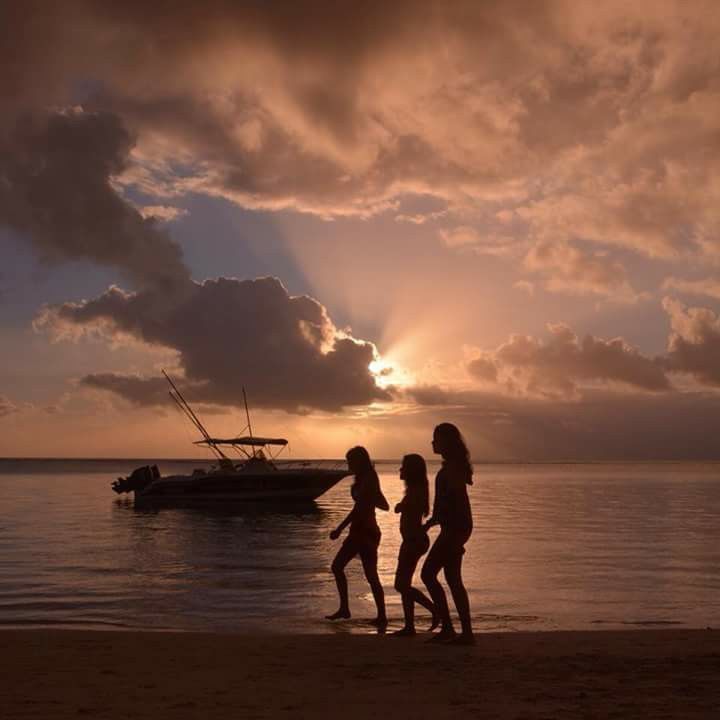 Food
I have gone from being a notoriously fussy eater to a more adventurous one. While my appetite for cooking has not increased but my appetite for eating certainly has. Meals were now my top most priority which I could no longer have had at 6 in the evening during my working days!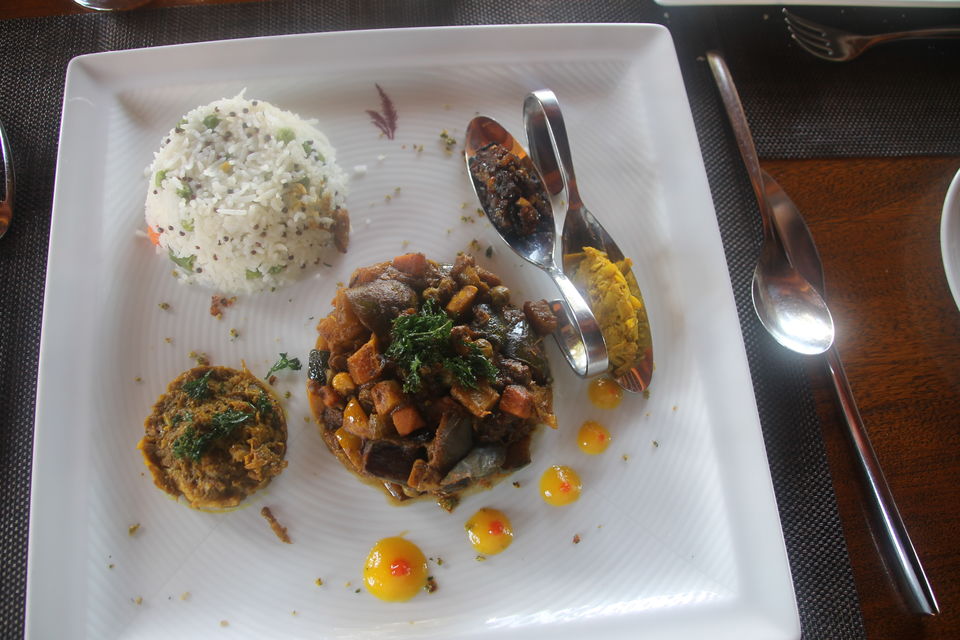 Neighbourhood
Journeys are never about places. It's always about people, laughter and happiness. At the supermarket, on the street and in different houses, I met people lending me a car. I was lucky enough to do cycling with neighbours in the morning; I used to run little errands of buying bread and veggies. The vendors there made bargains with an ear to ear smile. Alike India, Mauritius has a diverse culture. The land belongs to all religions alike living peacefully. I was involved with the neighbourhood gossips and bought fresh mandarin for a day. I was meeting these people again and again for two months. The soft rhythm of Creole music that played in my neighbourhood, still lingers my mind. My journey was far away from honeymooners and sunbathers who flock to the island. Shafina and Ameer's house brunch would be my priority if I will ever go to Mauritius again.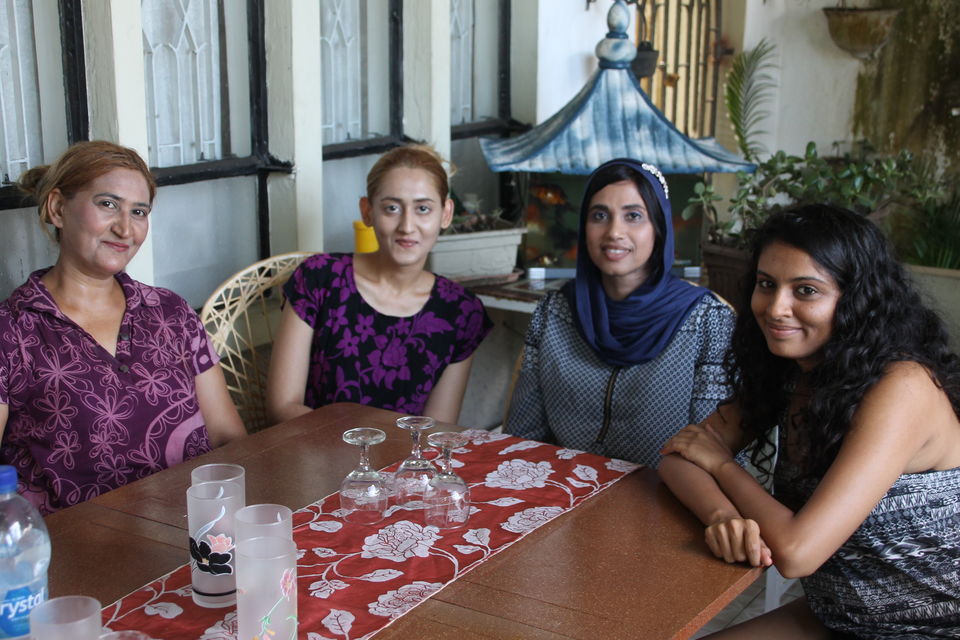 Chamarel, The black river forest ,Different side of Mauritius
This part of the country is completely different than the tropical sandy beaches that are usually found there. It is known for its dense jungles and trails that are filled with the laughter of the waterfalls. To the Hikers, Bikers and Bird watching enthusiasts this is one of the most beloved destinations.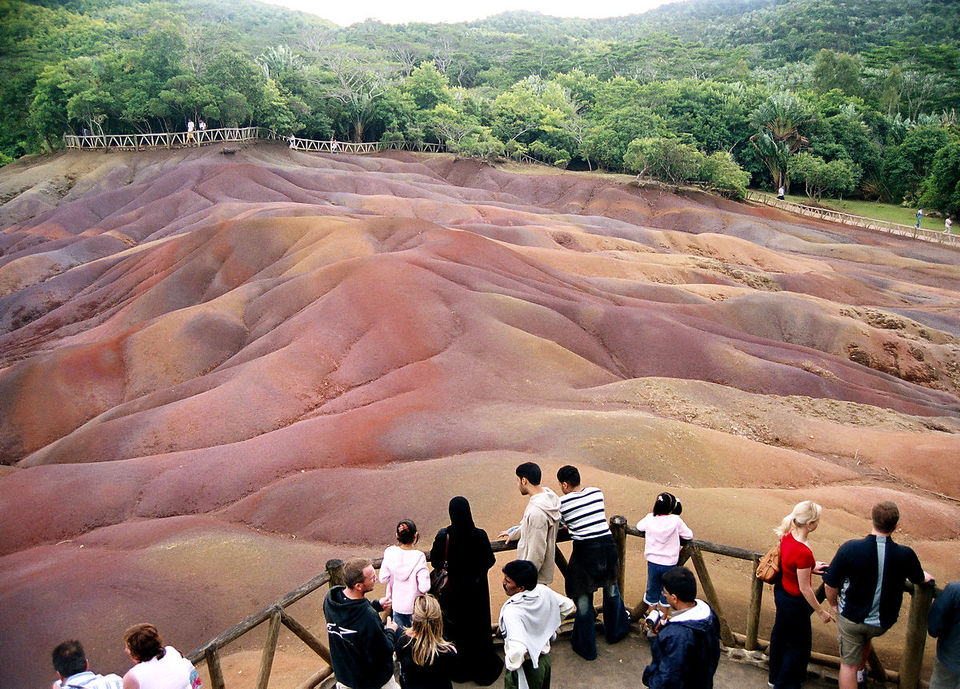 Driving to Chamarel at night with my local friend was a roller coaster ride of my emotions. A sudden downpour in the woods broke down our car and there were no lights to guide us back to the town. And then what? I found one village family and at the midnight, they served us with coffee, fresh Pineapple and Sugarcane. Such upheavals restore your faith in humanity. Yes, I finally slept under the sky.

Le'morne Mountain trek
Le'morne was an inspirtational journey. I became friends with a Bulgarian who had flew from England. This European companion has been the wind beneath my wings and encouraged me to reach my target. A two hour drive, led us to Le'morne.My eyes were still full of daze and goop. I wasn't totally awake. The mountains had stretches of sand, reefs, lagoons and golf courses at the foot. Le'morne is a UNESCO recognised world heritage site. Trekking on the mountain was pretty risky. Climbing on to the slippery stones gave me a rare feeling of courage and accomplishment; the one that is just out of Mountain Dew commercials. I still boast about it to a lot of my friends here in Mumbai.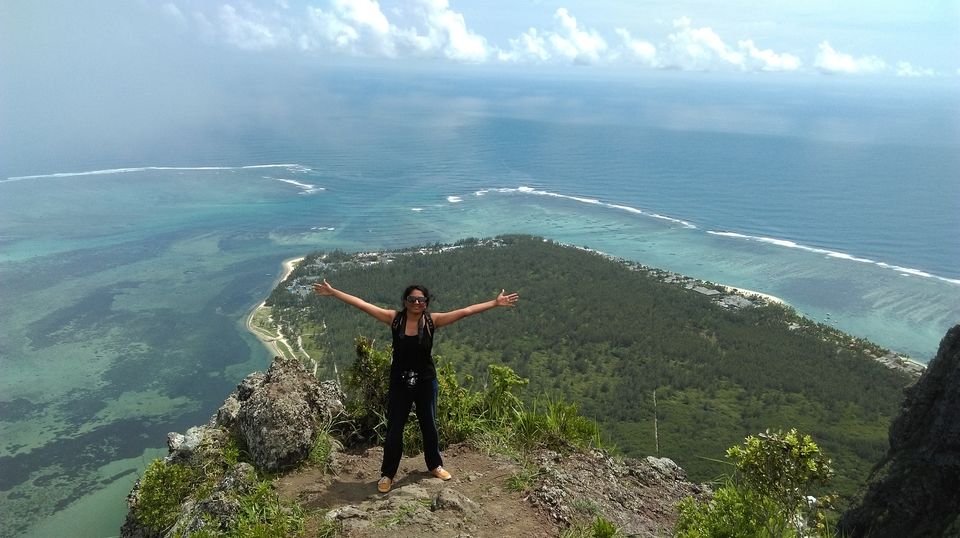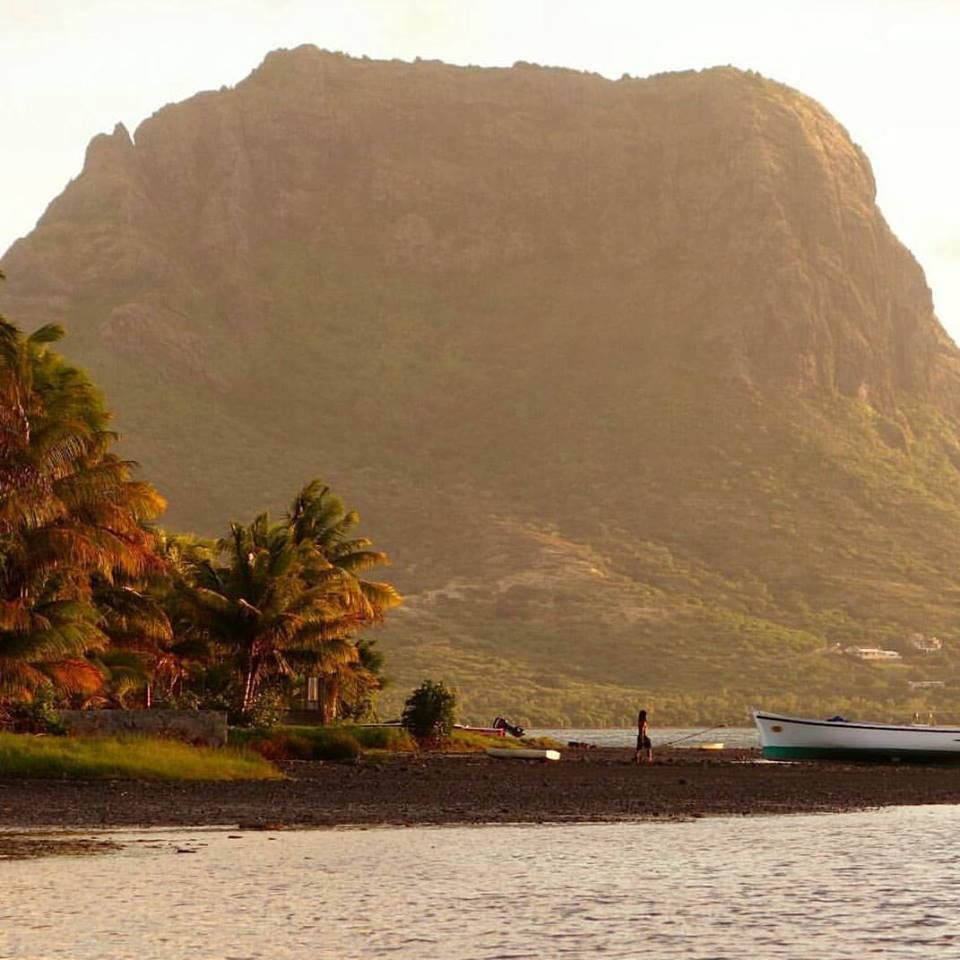 Birthday celebration:
Every year you blow candles and celebrate your existence with the people that have been around you all the while. This time I was just with the people who would never ask me about my monthly salary or marriage plans!
Cyclone 5:
This place was just out of a Bollywood number. There was a beach on one side and on the other there were mountains. My journey to Mauritius summed on Cyclone 5. Natural calamities enlightened me about the frailty of the humans.From Grand Baie, Port Louis, Curepipe I finally drove to Mahebourg. I can't say that it was a rosy picture or a fairytale but my travel would never have been complete without the struggles that transformed me as a person. I have learnt that whenever I see an open sky within someone's heart, I must never forget to lend my wings to them.
Belle-Mare,East Coast
I did scuba diving at Belle-Mare coast. It was 17 feet deeper than the shore. Normally people take 30 minutes to learn all practicalities; I proudly took an hour in that shallow water. I was laughing on myself, exclusively nervous and under-excited. A boat took all of us into the water and I was the last one to dive in. I was really unsure but the boatman's anger and insisting words made me give in finally. I remember one of my favourite celebrities, Jim Morrison's quote. He quoted that every person must get enough money, fame and sex to come on the conclusion that it's not an answer. There is no therapy better than thrusting yourself into the still sea water and watching the life beneath, silently existing. Exploring nature is a meditation itself. I want to stay there now. There is no fear left. Just keep breathing!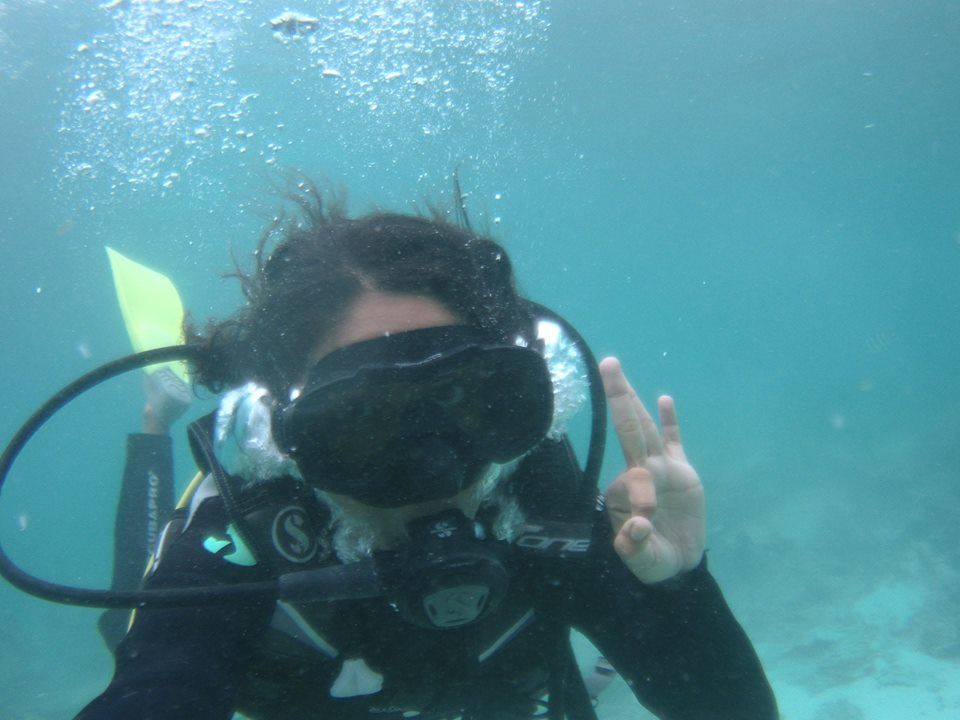 Lessons:
1. Give yourself that one long vacation it deserves.
2. Travel slow. Go to a place and see it with your own perspective. Do not let judgemental people and Google search jeopardise it.
3. Choose a home stay rather than a fancy hotel boarding.
4. Let the roads take you to the unknown.
5. Put all your fears and constraints aside and make friends with new people.
6. Experiment a lot of with food and try new dishes each time and also learn cooking because sometimes you really need your food.
7. Do what you love. You are neither Bunny out of Yeh Jawani Hai Deewani nor you the backpacker that blogs talk about. You are yourself. You are just a human-being who goes.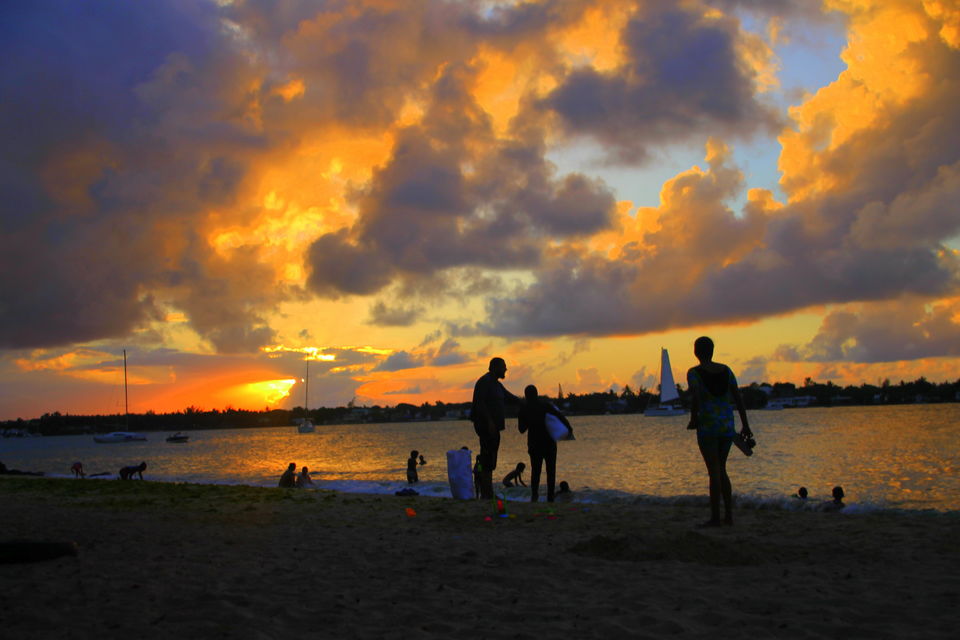 Unfold your own story of transformation.
Cheers,Jahanvi.
you can follow me on Facebook https://www.facebook.com/jahanvi.khant
Frequent searches leading to this page:-
Top Mauritius tour packages with price, Best Mauritius tour packages for couple with price, Best Mauritius tour packages with price from Delhi, Mauritius tourism best places to visit, Mauritius tourism packages from India, Mauritius tourism best time to visit, Mauritius tour package for family, Mauritius holiday packages all inclusive, Mauritius honeymoon package cost, Mauritius tourism honeymoon packages from India, Mauritius tourism cost, Mauritius holiday packages for family