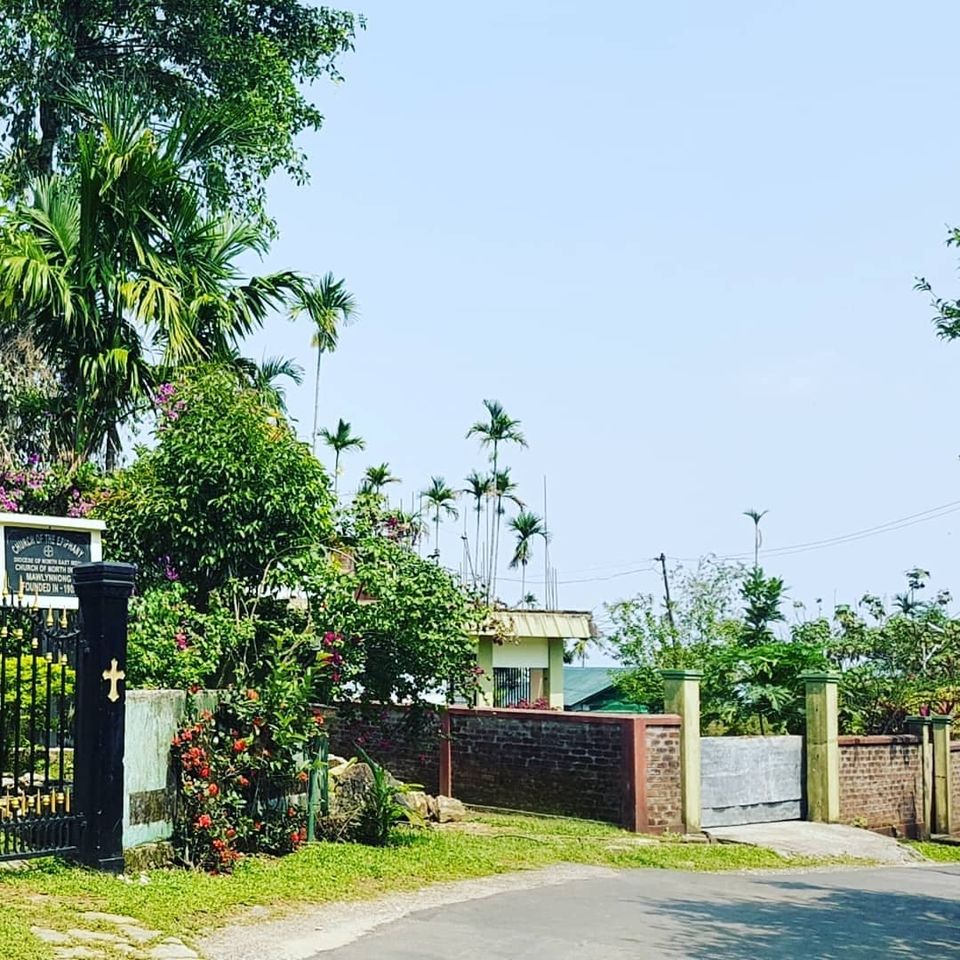 A quaint village, clean surroundings, amazing food and fresh air. This is what Mawlynnong has to offer.
My trip to Mawlynnong was after visiting Dawki ( Peak into my previous blog ;) ). The distance from Shillong to Mawlynnong is 90kms and between Mawlynnong and Dawki is approx 35kms. Share taxis were not available much from shillong to these two places so I had to hire an individual cab.
Mawlynnong is near the borders of Bangladesh. So the temperature and weather is nothing like Shillong! Its hot and humid. There was a Sky View made of bamboo which gave a panoramic view of the other side -Bangladesh.
After enjoying the view, I thought to just walk around the village and came across the very beautiful Church of Epiphany, which had orange trees at the front and had beautiful blue windows. It is said that the Church was approximately 100 years old.
After a hearty Khasi style lunch, I sat below the orange tree, next to the church bell and believe me I never felt so relaxed.
I decided to finally head to the much awaited Living Root bridge of Mawlynnong. It's quite a walk from the village through a rocky terrain.
To get the perfect shot of the bridge I had to get on to the flowy waters below and it was so worth it! A lot of tourists did not venture to the rocks and waters and preferred to stay by the banks, which was such an advantage to get some good clicks and for some peaceful time onlooking the bridge.
Pro tip: Wear trekking shoes ;)
I felt this was the best that Mawlynnong could offer and I could ask for nothing more. I felt the trip so worth it and complete by just that sight and the sounds of flowing water beneath me.