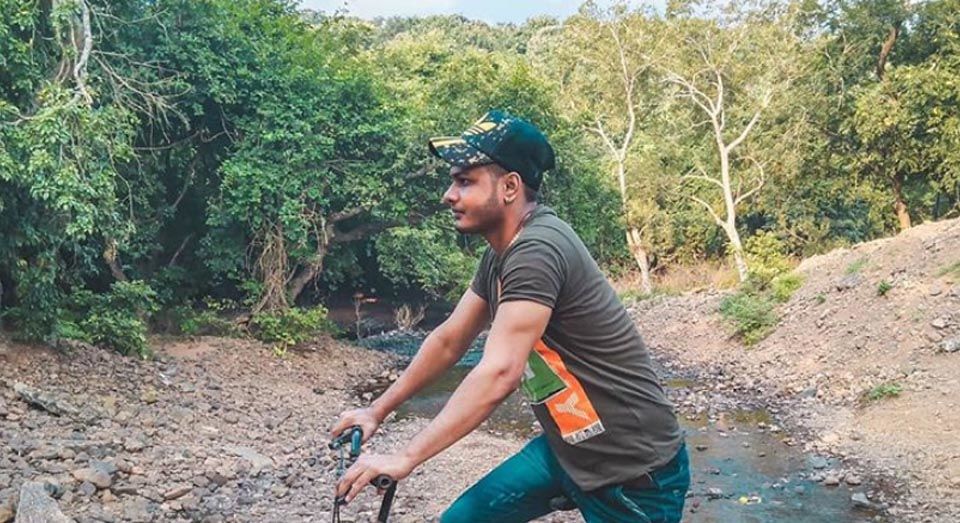 Sanjay Gandhi National Park is one of my favorite places to visit in Mumbai. It is full of greenery, fresh air and it is good place to click photos for your Instagram. I have visited National Park 4-5 times and have liked its page on Facebook. They frequently update their Page with activities and events. Most of them are like treks and camping. You can like their page for more details. I have got notification about their cycling activity and decided to take part it in.
Cyclothon was organised by National Park during Wildlife Week on 2nd Oct and was a free activity of 14km cycling. I with one of my friend registered for it and visited on reporting time at 6am. There we were allocated a free cycle and at 6.30am we along with approx 50 other participant stated cycling. There were stop points in between with refreshments , water and first aid if any one needed. The end point was Kanheri Caves from were we have to return back to the main gate. We stopped at Kanheri Caves, relaxed and enjoyed the beautiful nature for about 30 min and then returned back to the Start point.
Optionally you can do Cycling anyday by paying minimal charges and enjoy the lust green forest of National Park.
HOW TO REACH
You can reach National park by bike, car or auto. Also if you want to take a local train , board the local from your nearest station and reach Borivali, then from there you have to take a auto. The park is open from 7.30am to 5.30pm and is closed on Monday.
If you want more detailed information only on National Park, activities to do, recommendations, prices of activities and more you can read my specific article by Clicking Here.
PHOTO
VIDEO