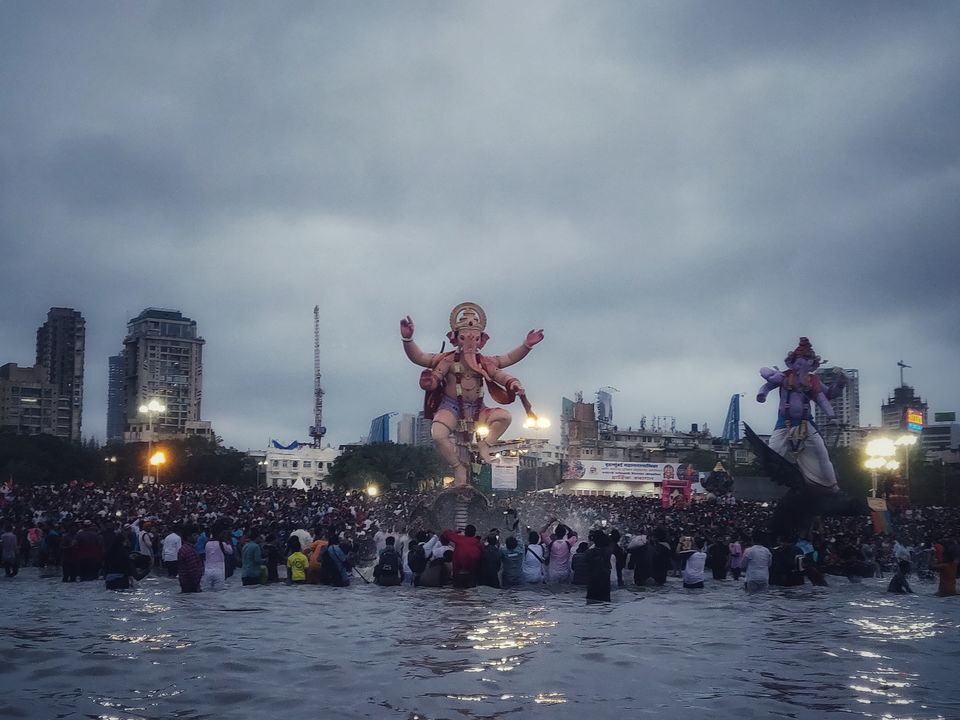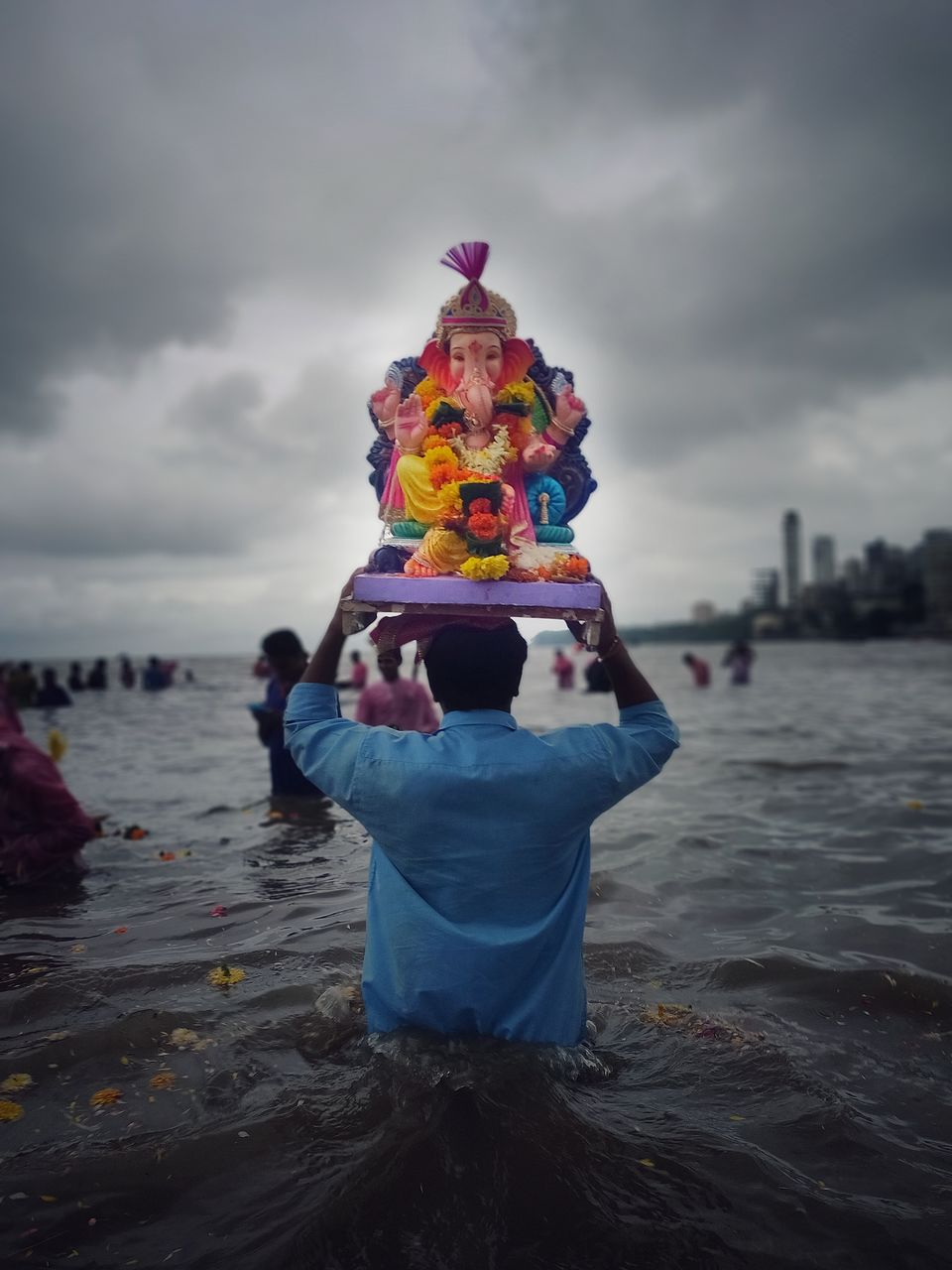 Girgaon Chowpatty is a public beach along the Queen's Necklace adjoining Marine Drive in Mumbai . The beach is noted for its Ganesh Visarjan celebrations when thousands of people from all over Mumbai come to immerse the idols of Lord Ganesh in the Sea.
The Ganesh Visarjan procession, which is an integral and an inseparable part of the Ganesh Chaturthi festival, is a sight to behold as men and women take part in the final journey of Lord Ganesh. While there are many places which are popular to witness Ganesh Visarjan in all its beauty and fervour, the Girgaon Chowpatty in Mumbai is even grand and eclectic one.
Ganesh Visarjan and Girgaon Chowpatty are synonyms to one another. The Girgaon beach, which is also popularly called as Girgaon Chowpatty witnesses Ganesh Visarjan in all its beauty and grandeur in Mumbai. Thousands of Ganesh idols, big and small, from homes, housing societies, and sarvajanik pandals made their way to the Girgaon Chowpatty for the immersion of Lord Ganesha.
Several roads which lead to the iconic Girgaon Chowpatty remain closed during the Ganesh Visarjan occasion as the beach witnesses some of the biggest Ganpati idols being immersed at the place. Lalbaugcha Raja, Ganesh Gallicha Raja, Tejukyacha Raja are some of the most popular Ganesh Idols which are immersed at Girgaon Chowpatty after a long-hours of the procession.
The Girgaon Chowpatty is located opposite Wilson college and joins the iconic Marine drive in Mumbai. Besides Girgaon Chowpatty, the immersion of Ganpati idols is also held at 129 places across Mumbai. Dadar Chowpatty, Juhu Beach, Aksa, Versova and Marve beaches. Besides beaches, the immersion also takes place at several lakes and artificial ponds which are set up for the purpose.