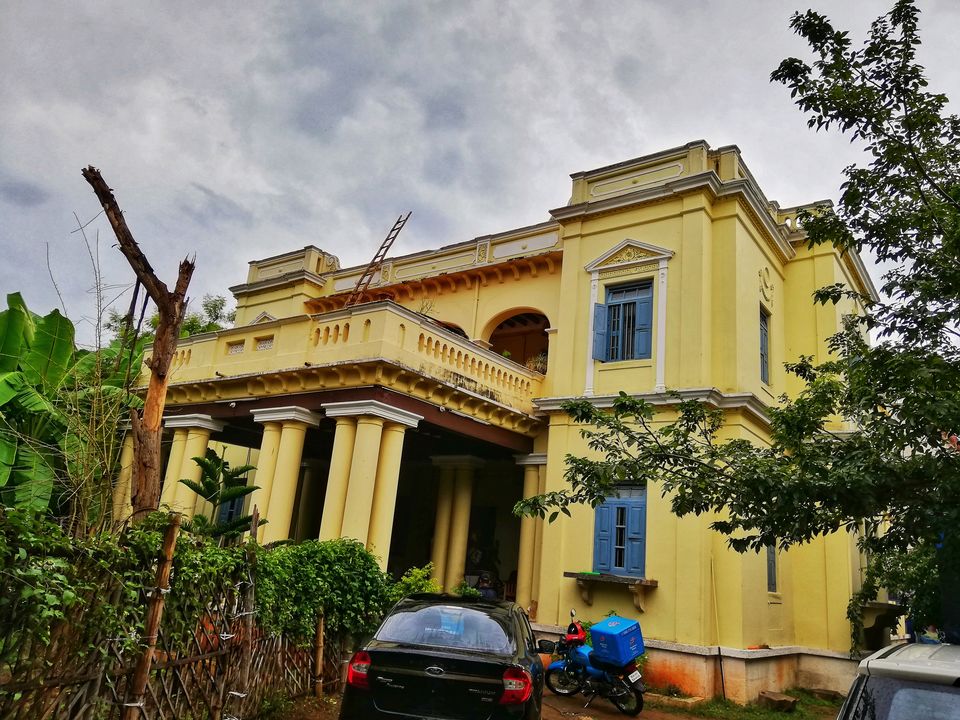 Had been a long time since I visited Mysuru and was in a mood to head out to the cultural capital of Karnataka for a weekend. When I was checking for a budget getaway, I came across this century old property called 'The Mansion 1907' which was giving away stay options for nomads almost from every country in the World. When the tariff was within my budget of 500 INR per night, I went ahead and booked a bed for 2 nights in a 6 bed dorm.
So, that weekend I had a roof top terrace, a lovely green garden, a puppy, a cat, a big space area for board games and books to read with a lovely gesture by the hostel people.
About the Property
Once I got down from a 4 hour bus ride from Bangalore, google maps showed that the property is only 1.6 kms from the centre bus stand. With only a back pack as usual I started walking towards the hostel with ear plugs on. After a 20 minute slow walk seeing all the hustle and bustles of Mysore city I reached the property which was hidden within the garden and not completely seen from outside. But once I entered the gate, I could see a stunning building with a big garden space in front of it with a lovely swing in front. As soon as I got in Akarsh, the manager welcomed me with a big smile and told me that I was the only Indian that day in hostel and there is a group of nomads from Israel who were busy playing with a dog in the veranda.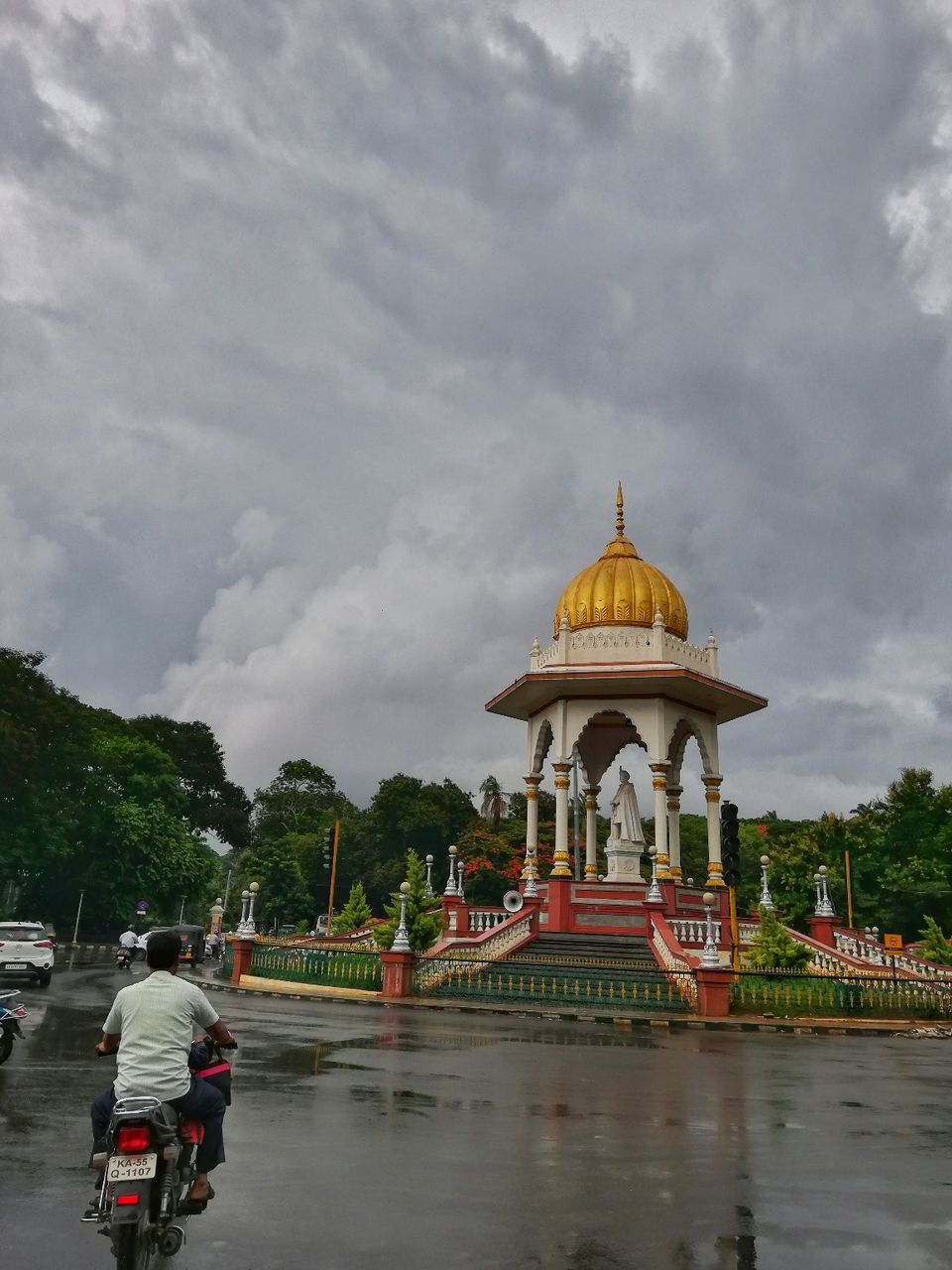 The hostel had a fab vibe over all when I moved from one part to the other part of building. The best part is the twice a day yoga offered on site!!They also have a kitchen which is open self-catering and they do charge minimal for a coffee like 25 rs/- There is always a guitar hung on walls or a Veena placed in a corner. There is also a cat who is reluctant to pose for a pic and a dog who loves cuddling rather than posing. A huge space is set out on the top floor which is exclusive for watching TV, music and also playing carom and chess. There are also few novels shelved to read. They also give bicycles on rent for 100 rupees per day and a bike can be hired through reception desk which would cost you 500 per day.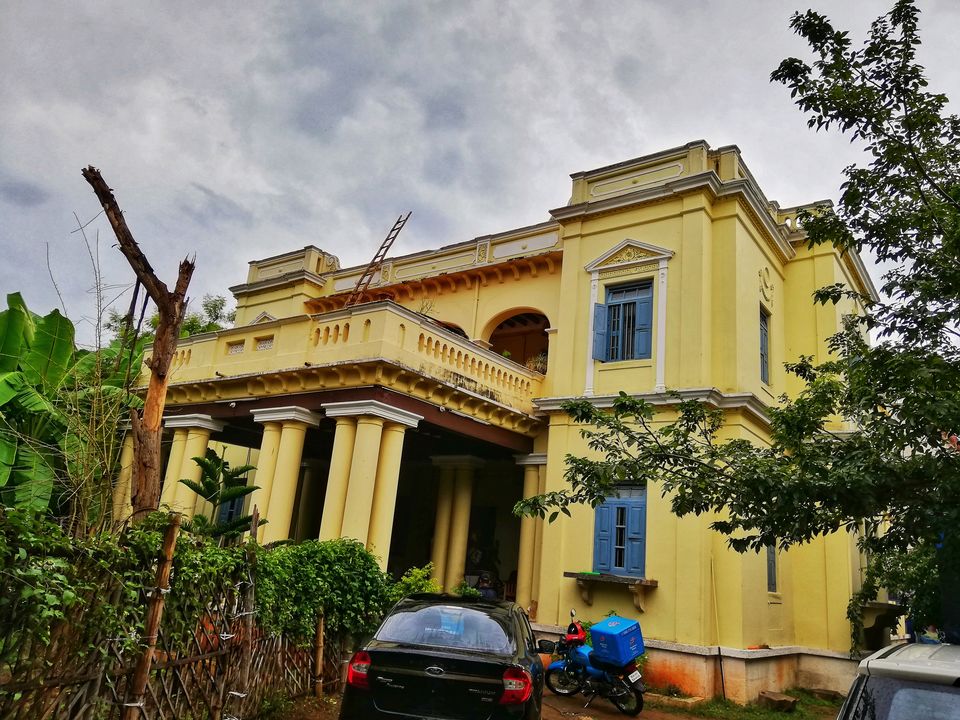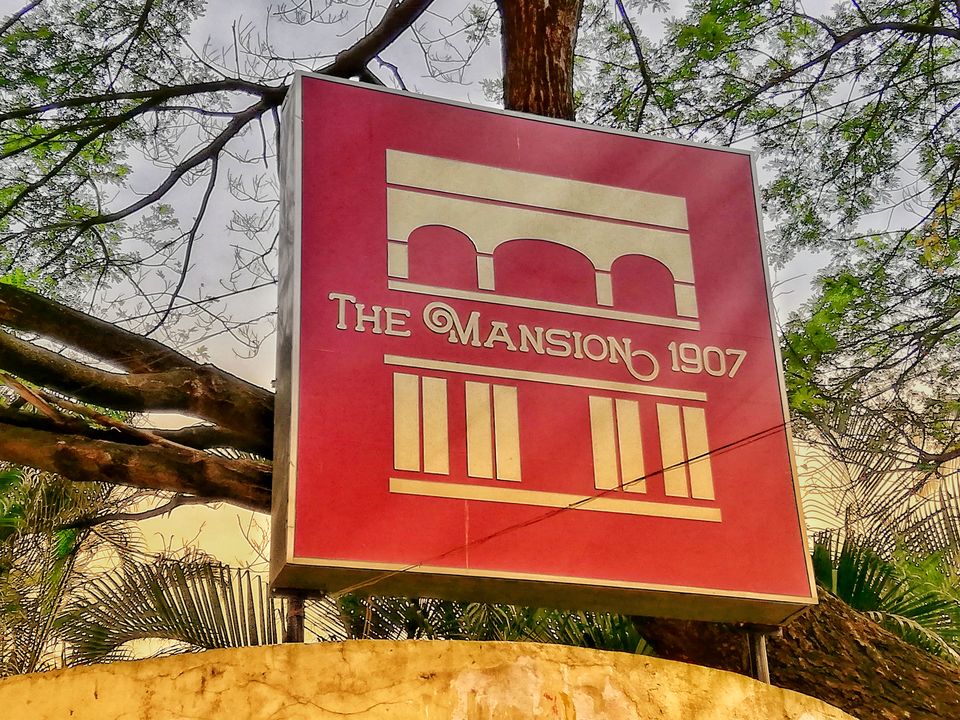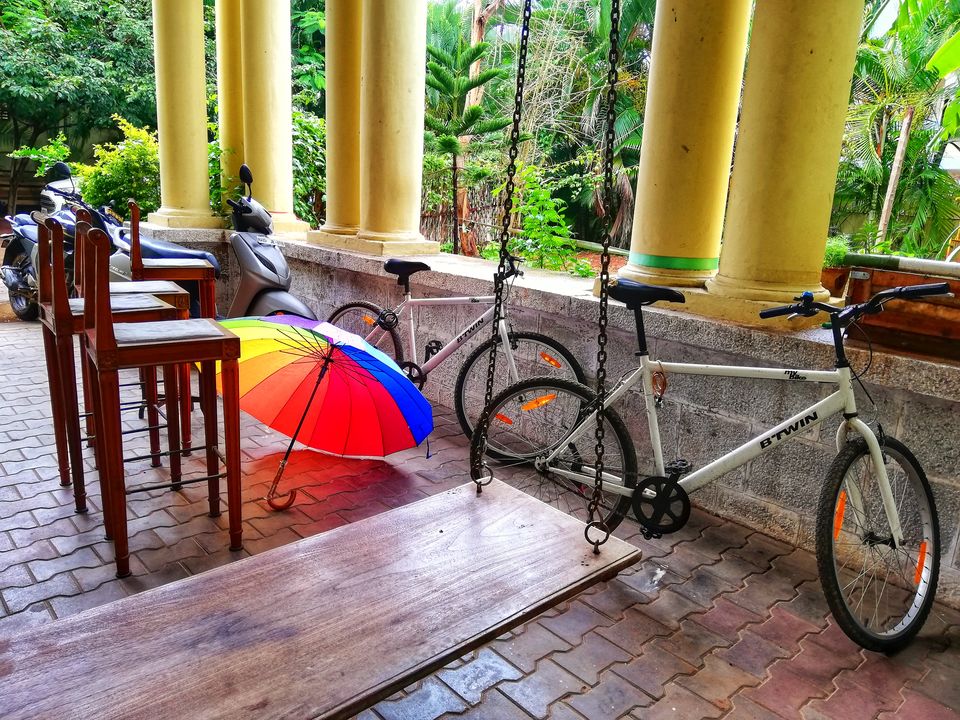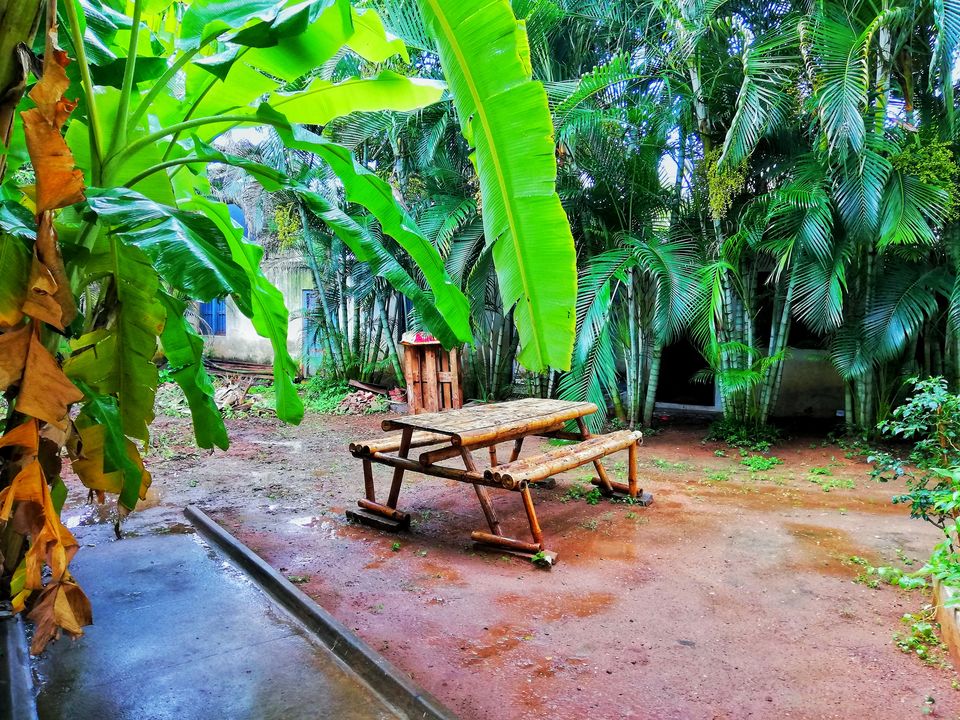 The Walls: Each and Every wall is painted with a vibrant colours
The eccentric paintings on the walls and also the wall hangings with intriguing wall posters of travel quotes awaken a travel mind. The paintings were so soothing to my eyes that I stood starring at each one of them for more than 35 minutes. The colors used are so vibrant and every paintings depicts a story to see for. Every painting is from a different traveler from a different part of the World...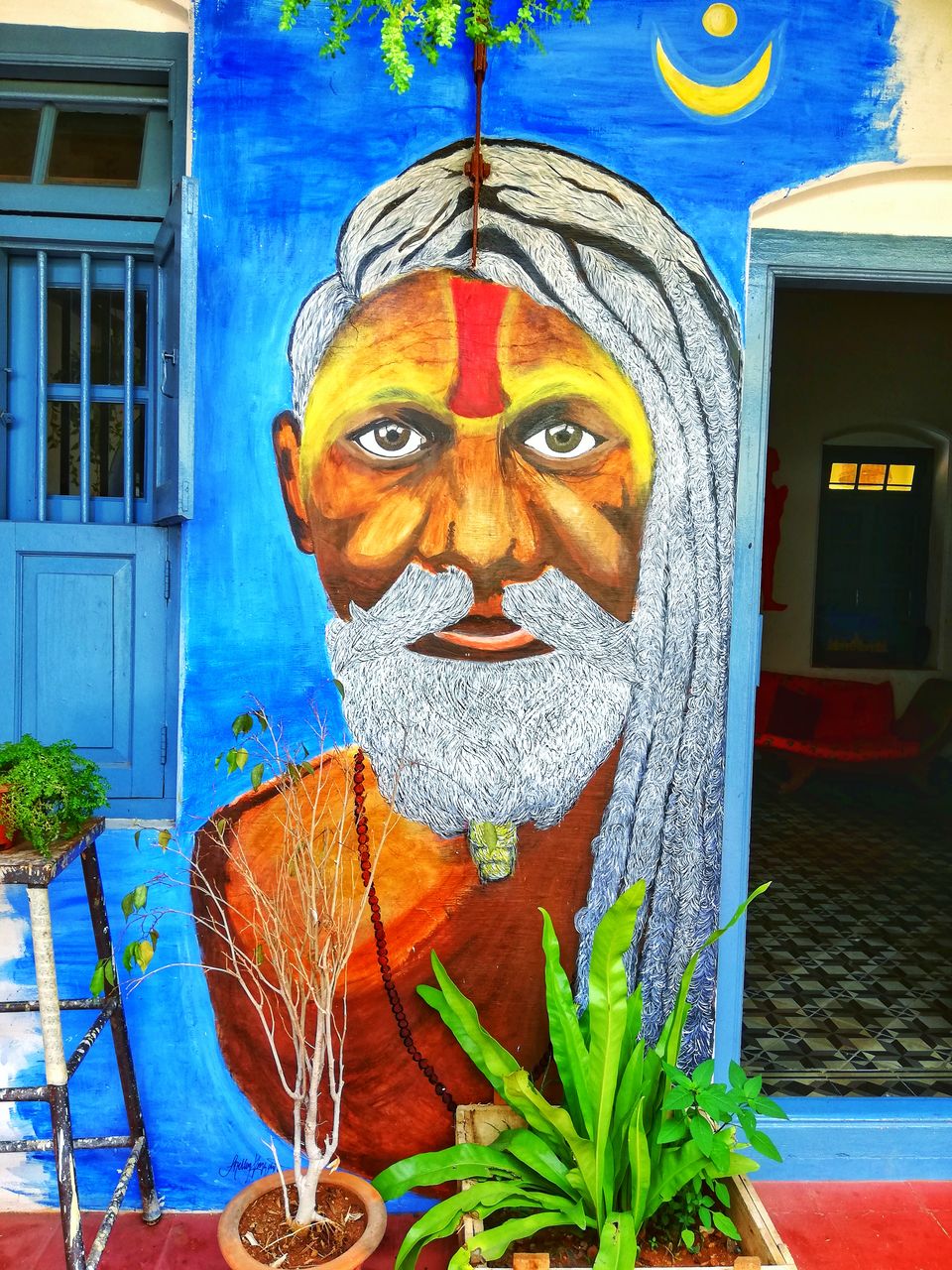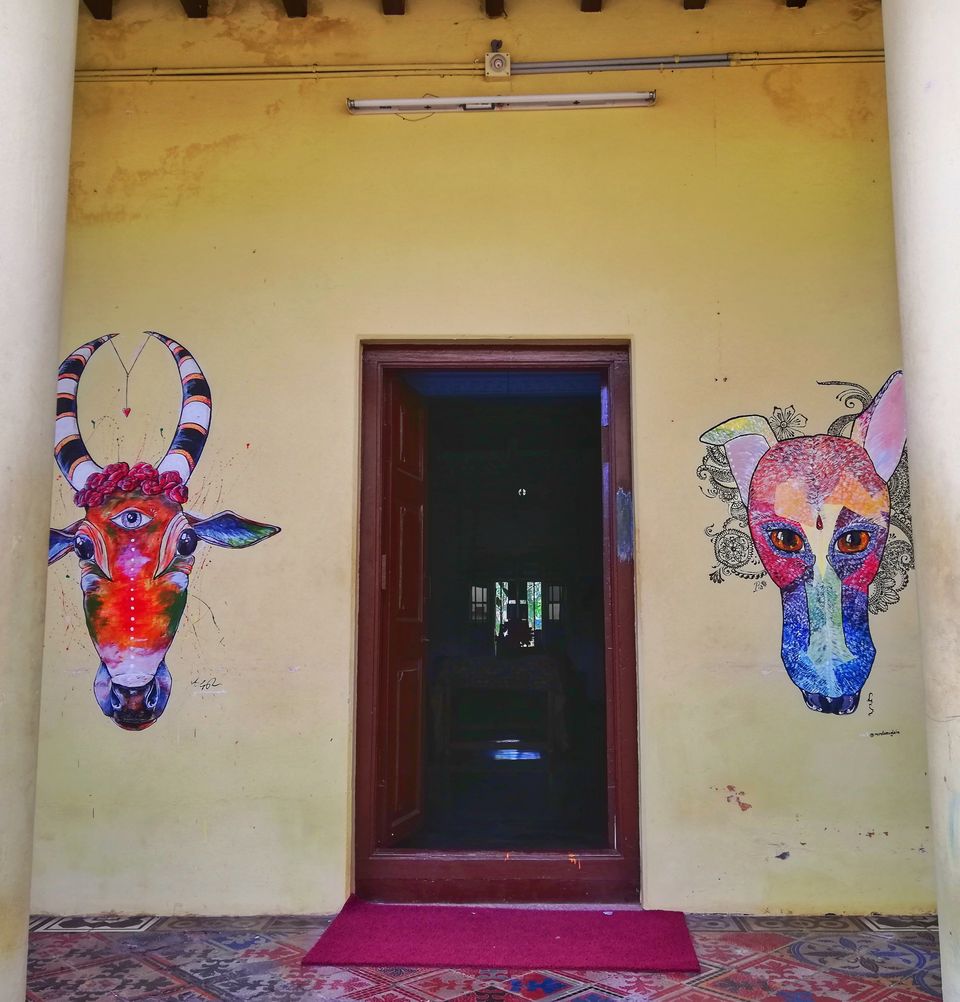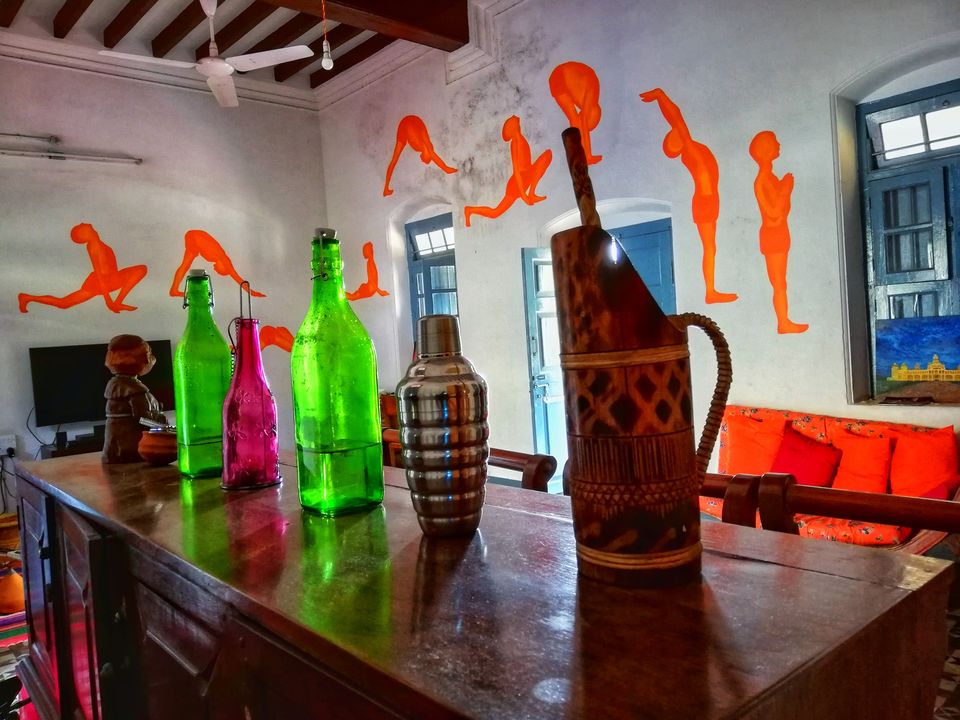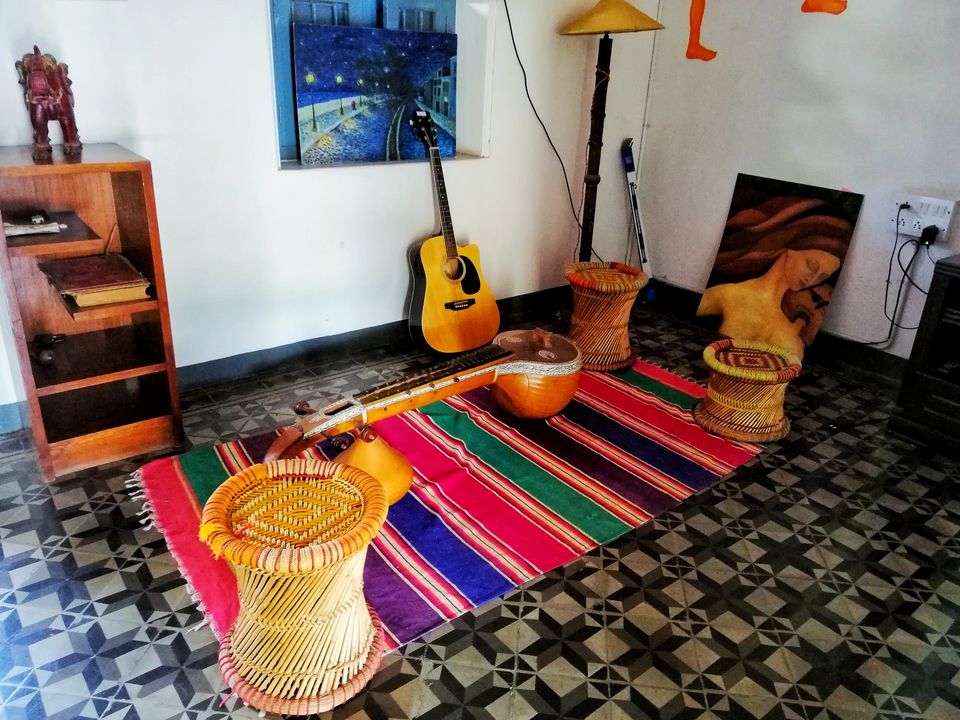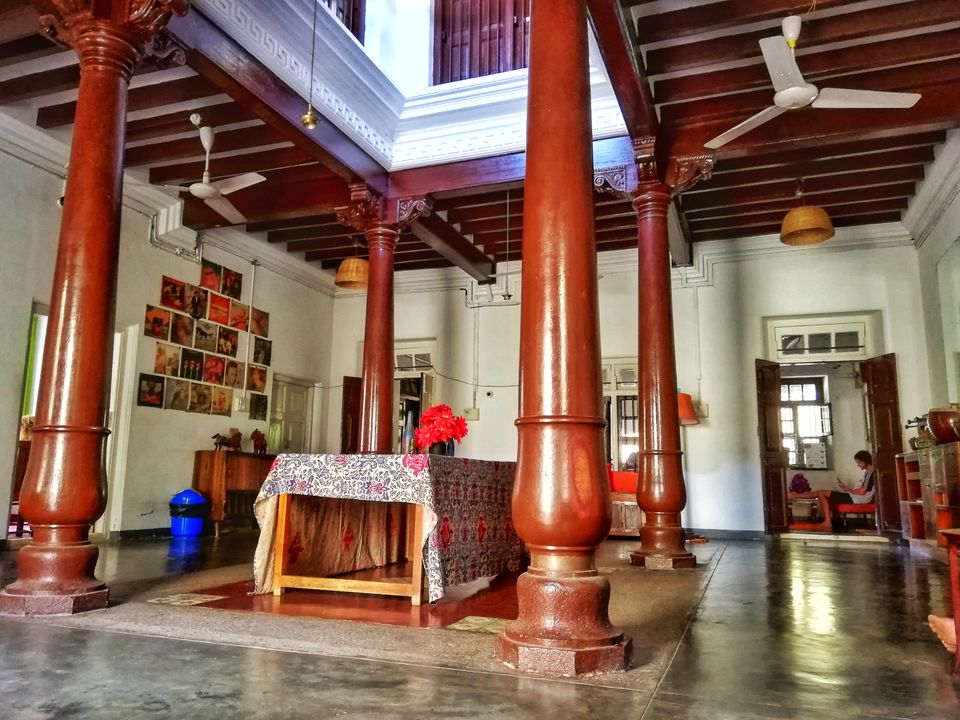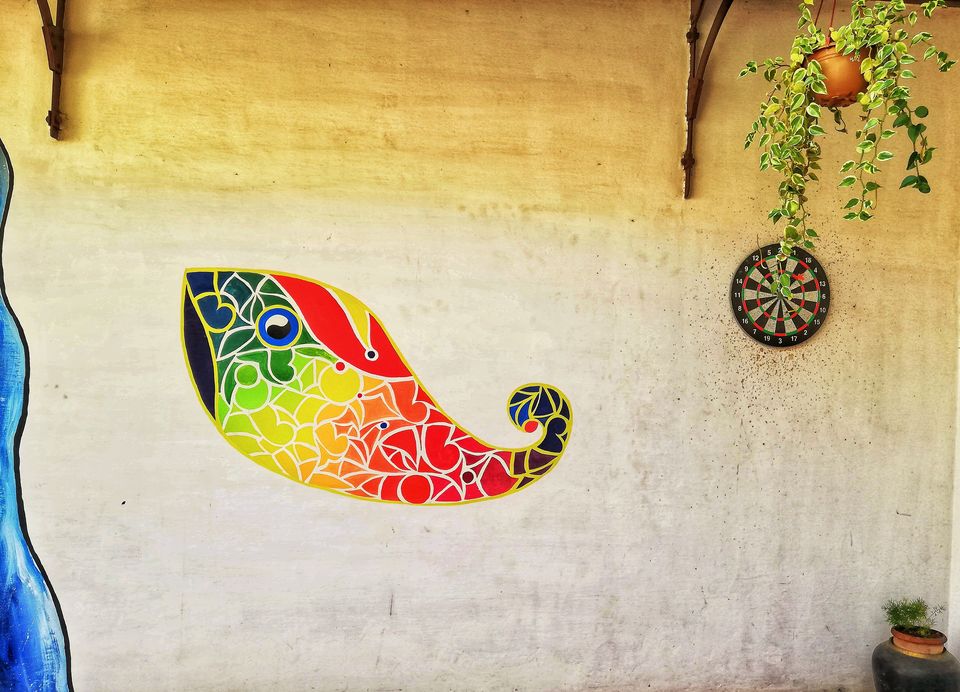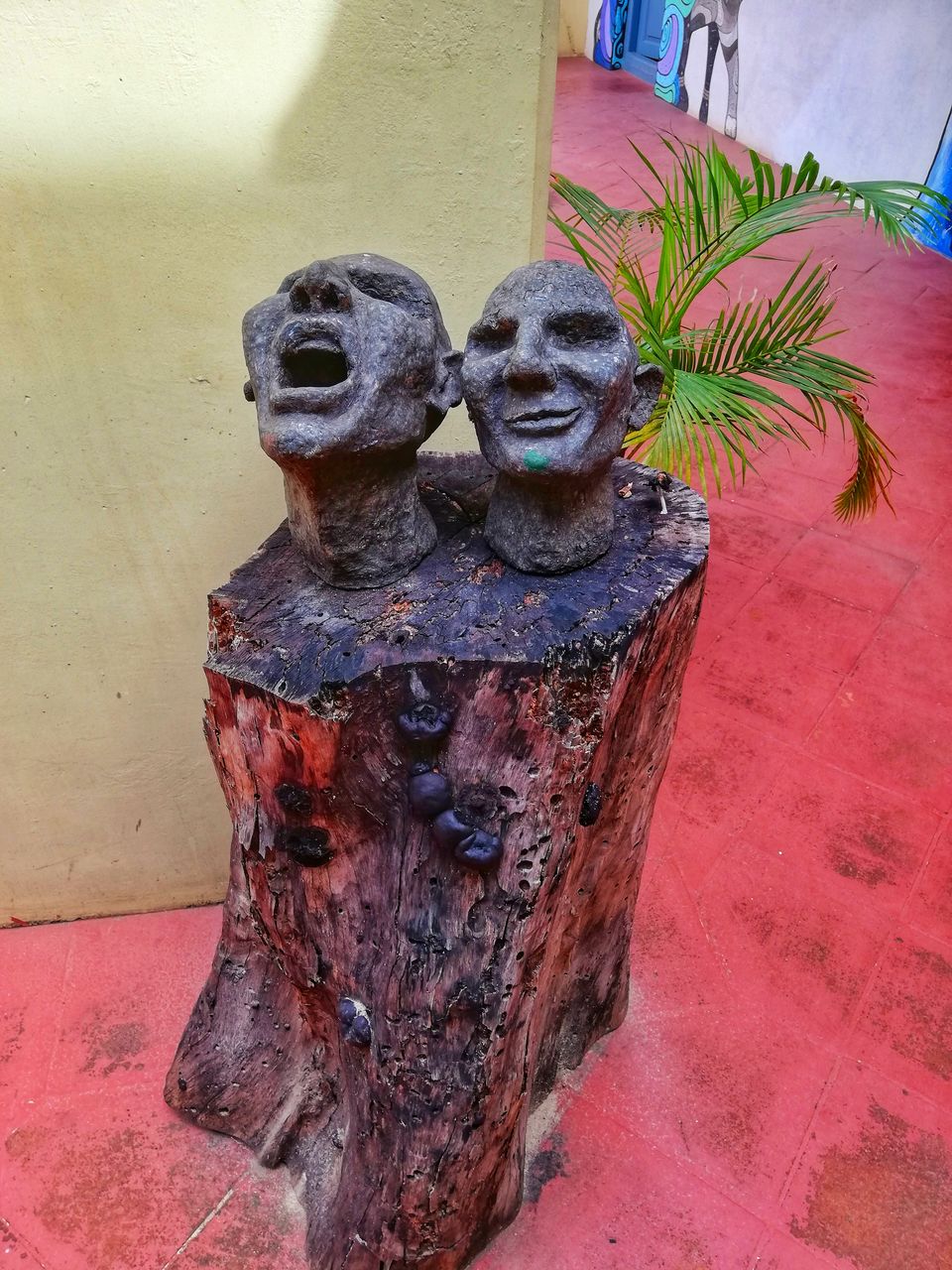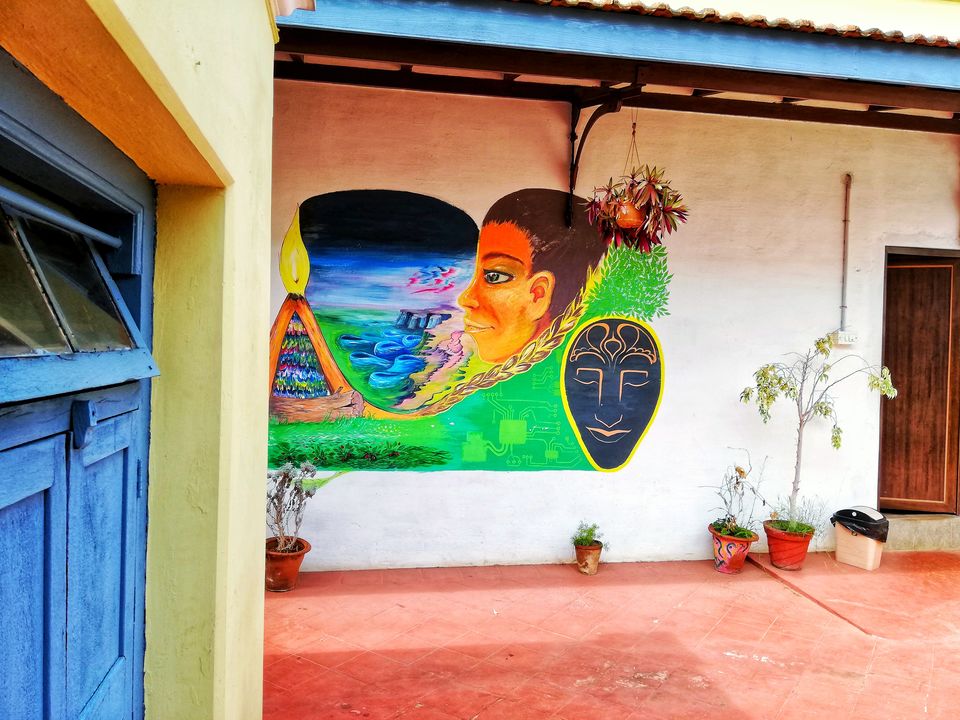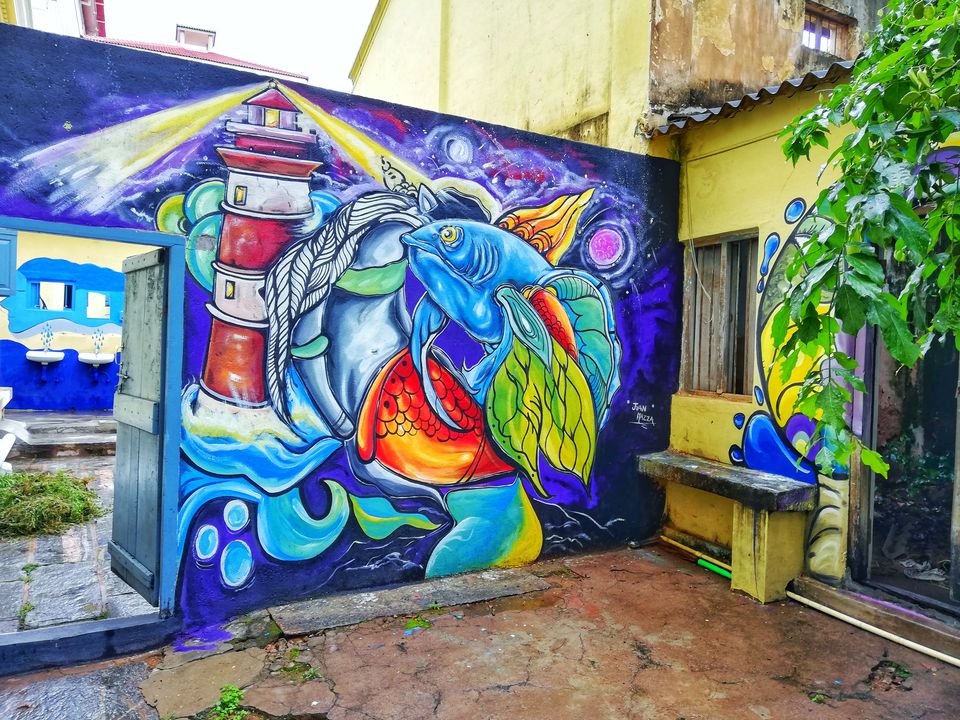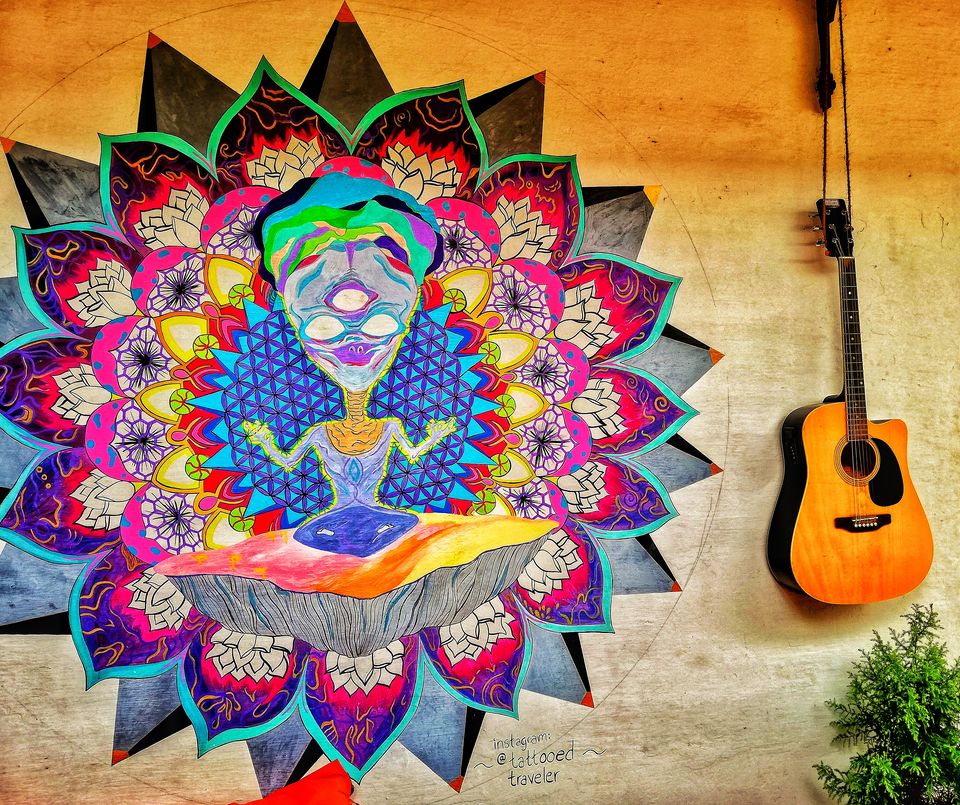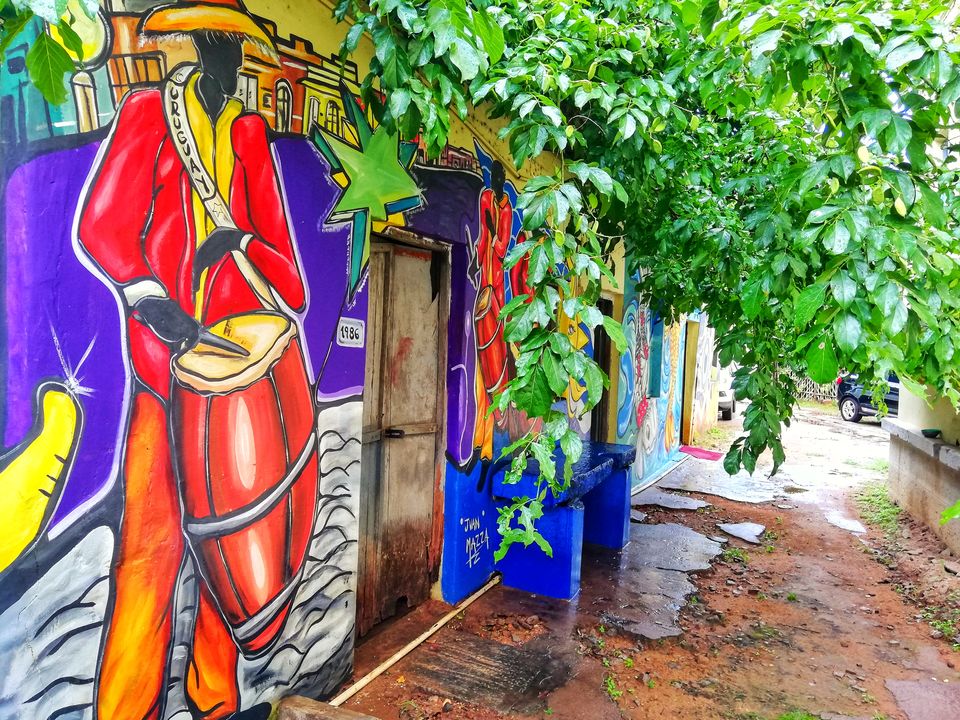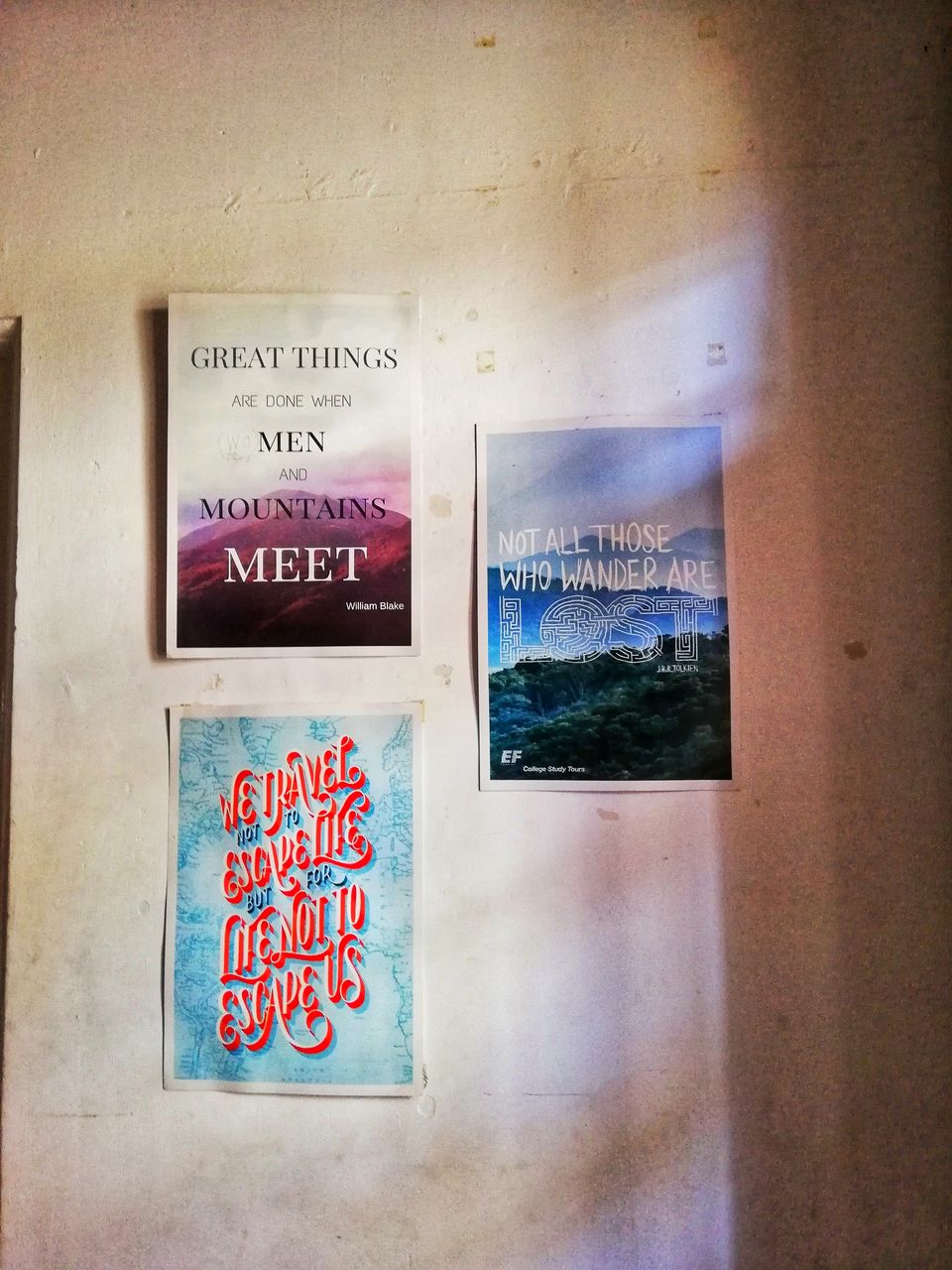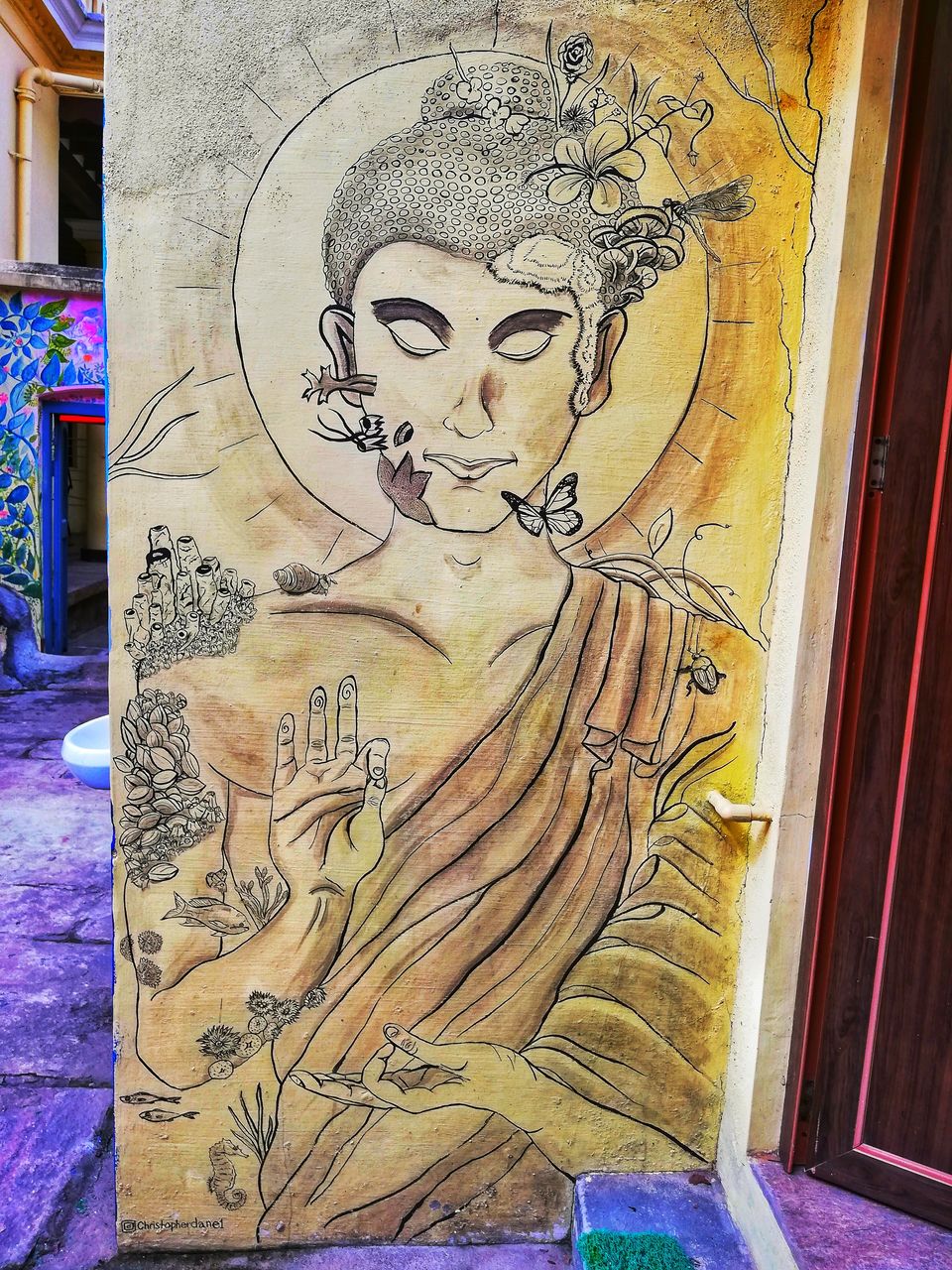 Rooms:
The property has a deluxe and a standard twin sharing room for couples.
And a standard 6 bed sharing rooms and also a female and male dorms separately.
Booking:
The rooms can be booked here.
Cost: The cost starts from 500 per head for a bed in a dorm to 2000 rupees for a deluxe twin sharing room.
Attractions nearby:
Mysore Palace:
Mysore Palace also called as Amba Vilas Palace is located in the heart of the Mysore city and is a prominent tourist destination with millions of people visiting it every year. This was the official residence of Mysuru Wodeyar dynasty from 14th century to 1950. This palace is built in Indo-Saracenic style and consists of number of colossal courtyards, buildings and many beautiful gardens and also has temples within the palace complex. The world famous jumbo savaari starts from palace and is a breath-taking during Dasara festival every year.
Chamundi Hills:
Chamundi hill is situated 12 kms from the city and is 3,498 feet in height. This hill is a home for goddess Chamundeswari, the Shakti Devi of Karnataka in Chamundeswari temple. The temple is built in Dravidian quadrangular style, having a seven-tier gopura in the main entrance of the temple.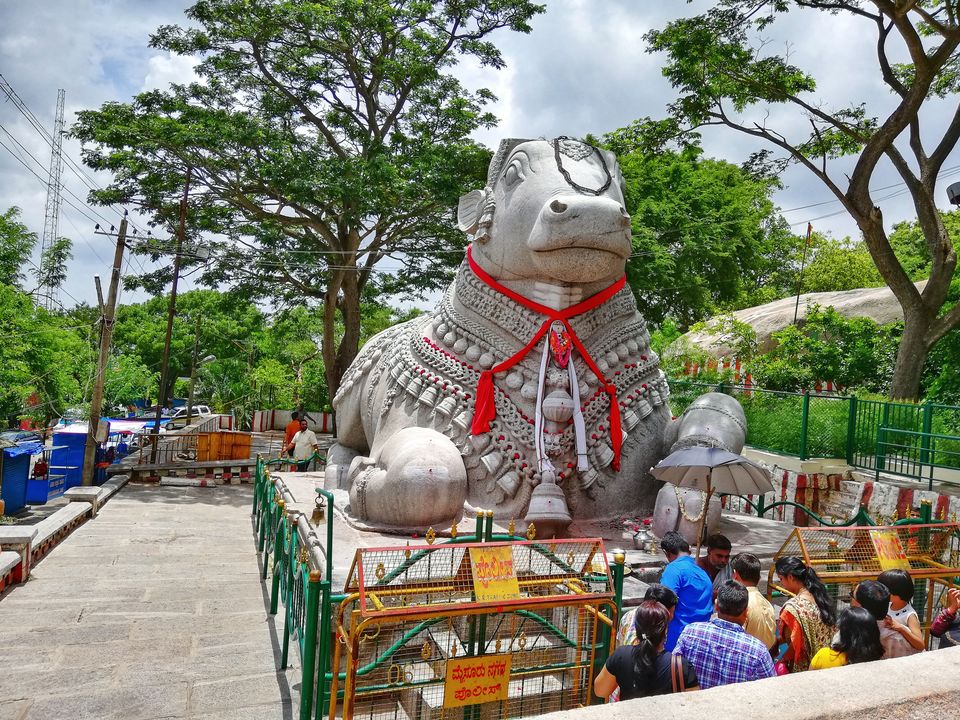 KRS Dam:
Krishna Raja Sagara dam often called as KRS dam is located 20 odd kms from the Mysore city. This was constructed by Sir M Vishveshwaraiah, one of the best engineers India have ever produced. The dam was constructed in the period of Sri Krishna raja Wodeyar IV who financed the entire project. The locals also call it as Kannambadi Katte.
St. Philomena's church:
Speaking about culture of the Mysuru city one can't ignore the 200 years old St. Philomena's church, a church built in Gothic style and is also one of the largest Cathedrals of south Asia. The church is located only 2 kms from the Palace and you can plan it in your day visit to Mysuru city also.
Have you been to Mysuru? Write about it here on Tripoto.
Happy Travelling!!!