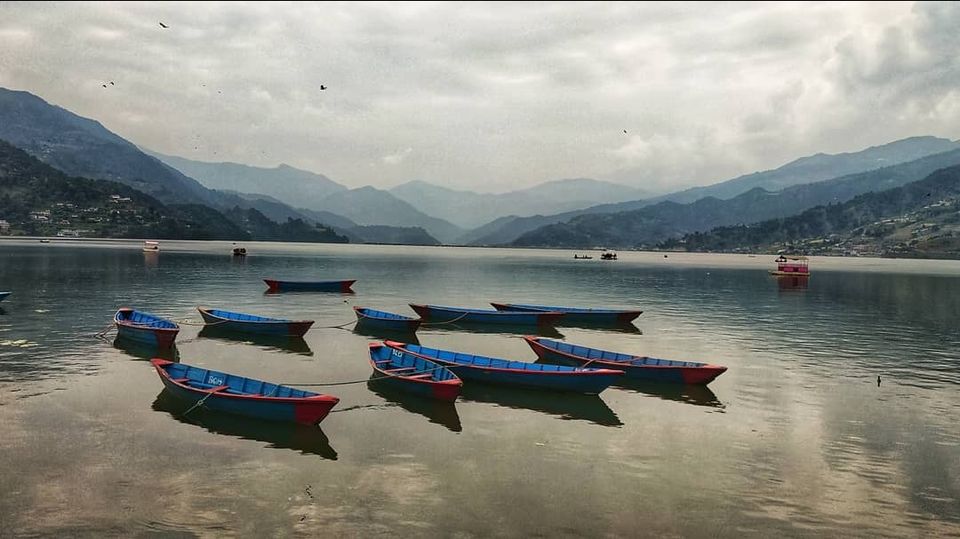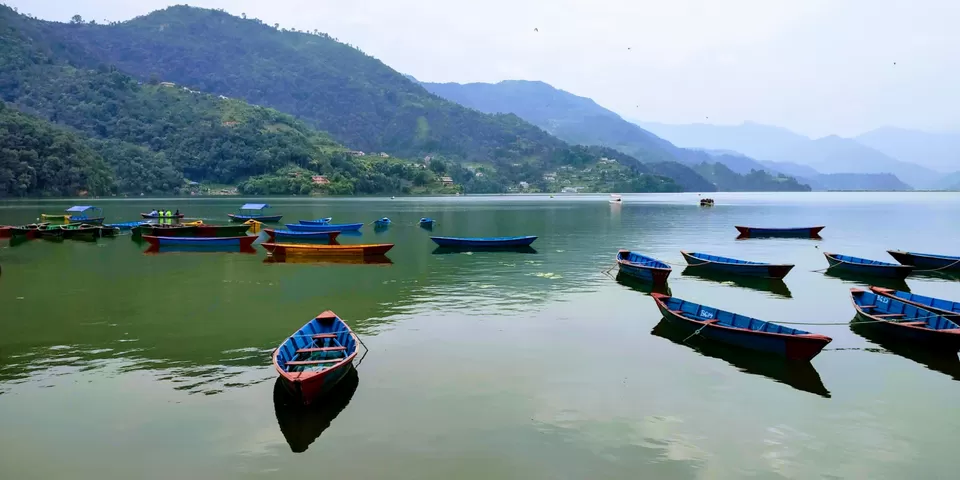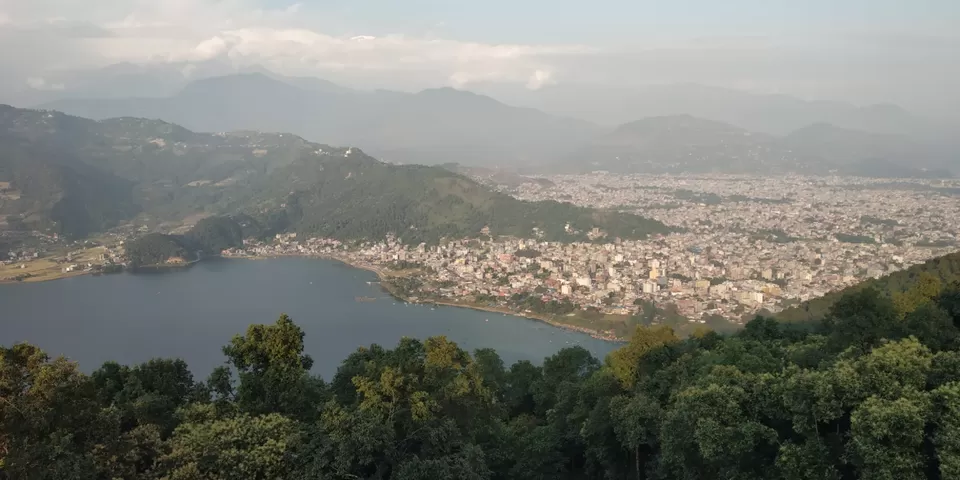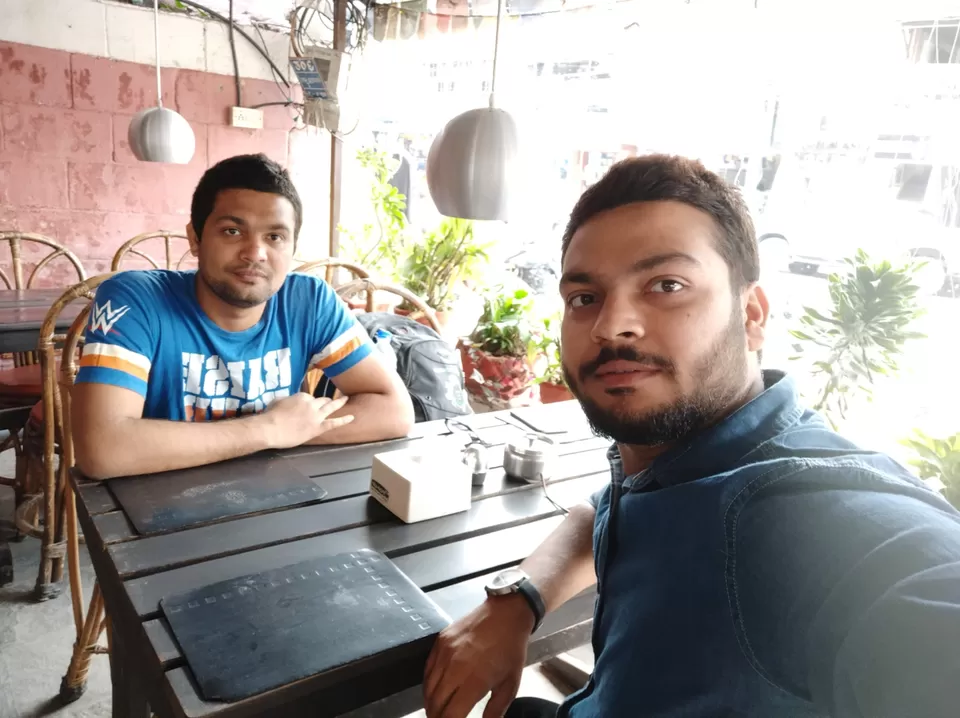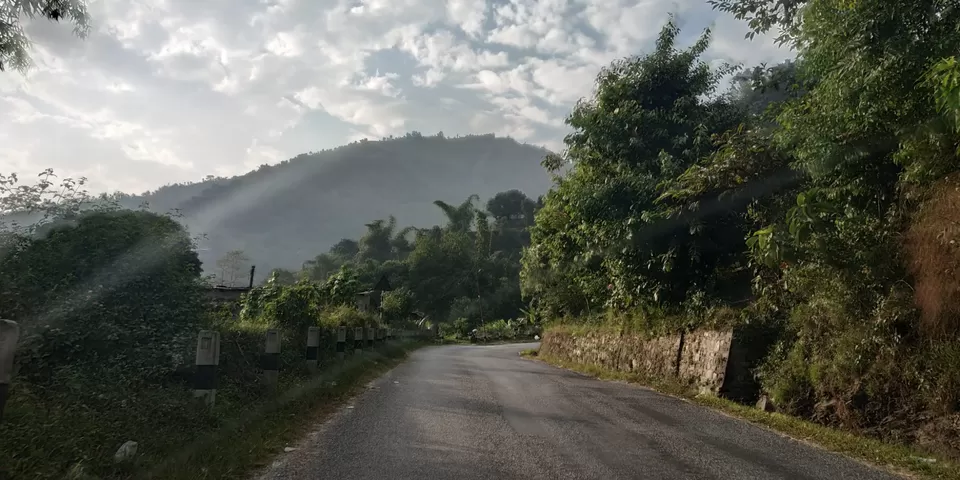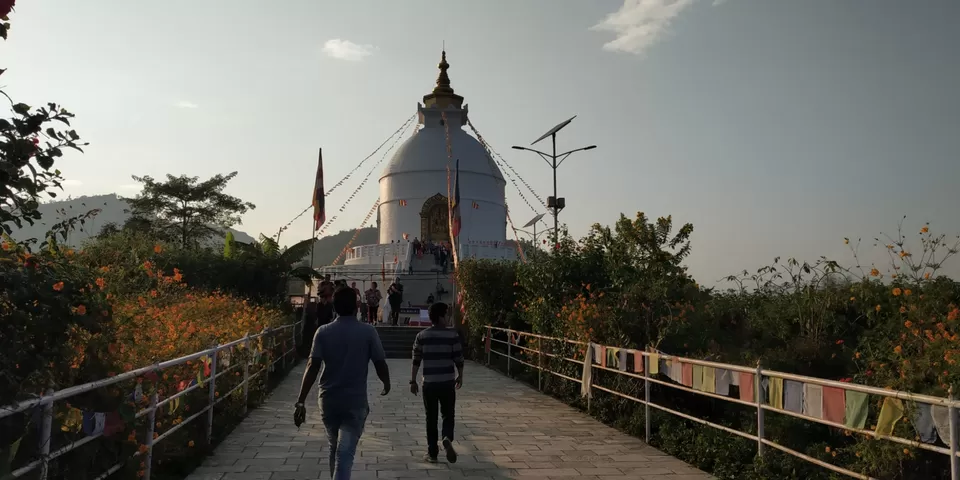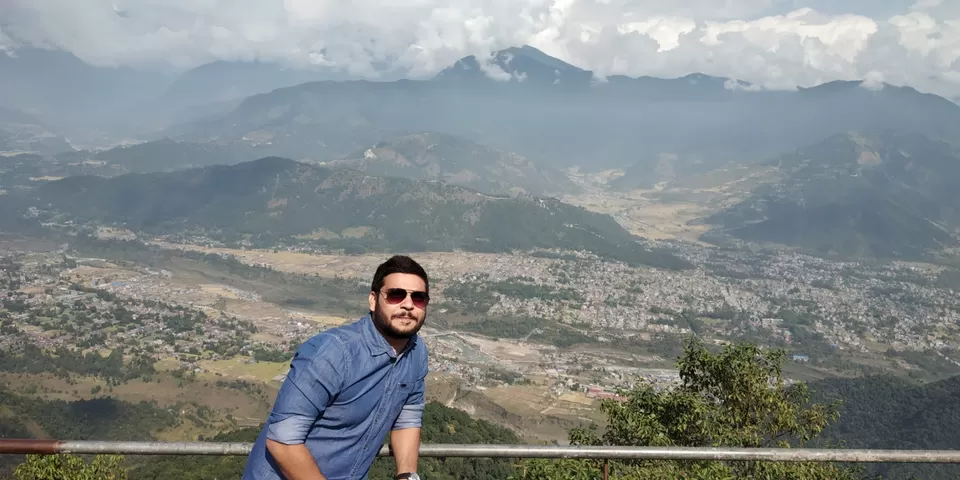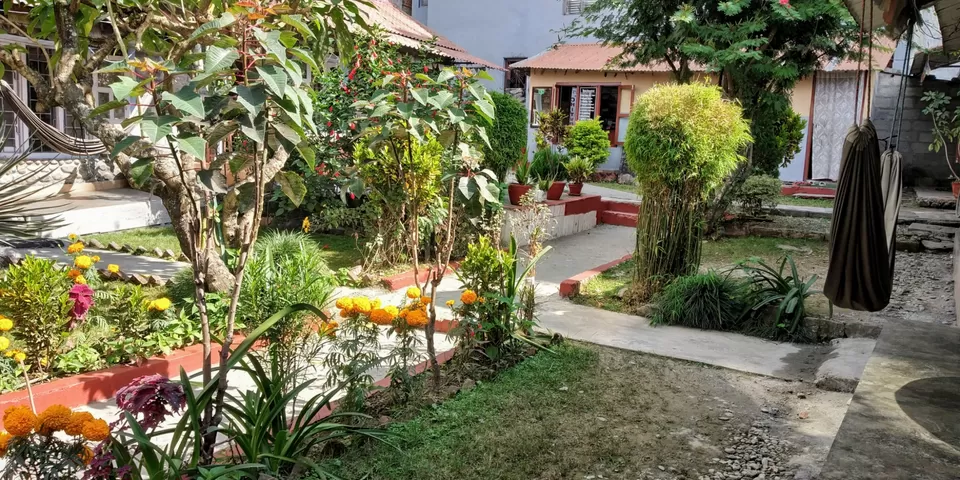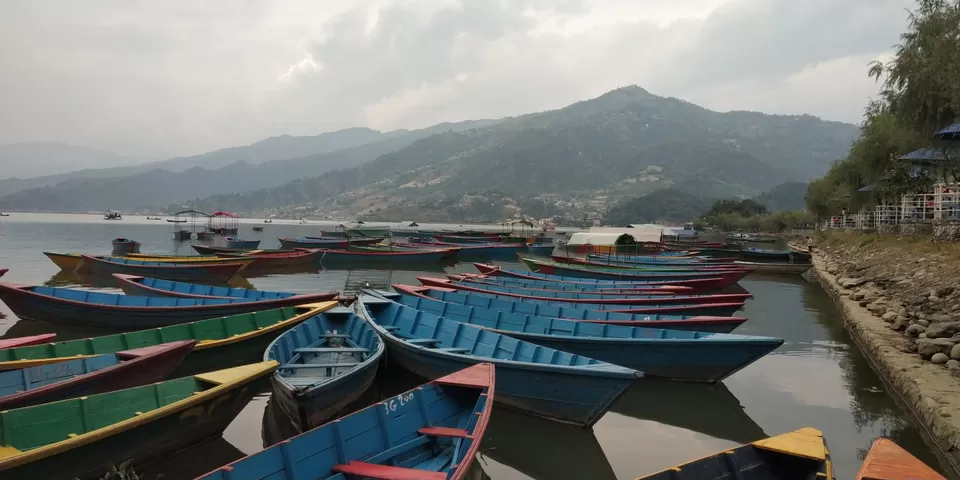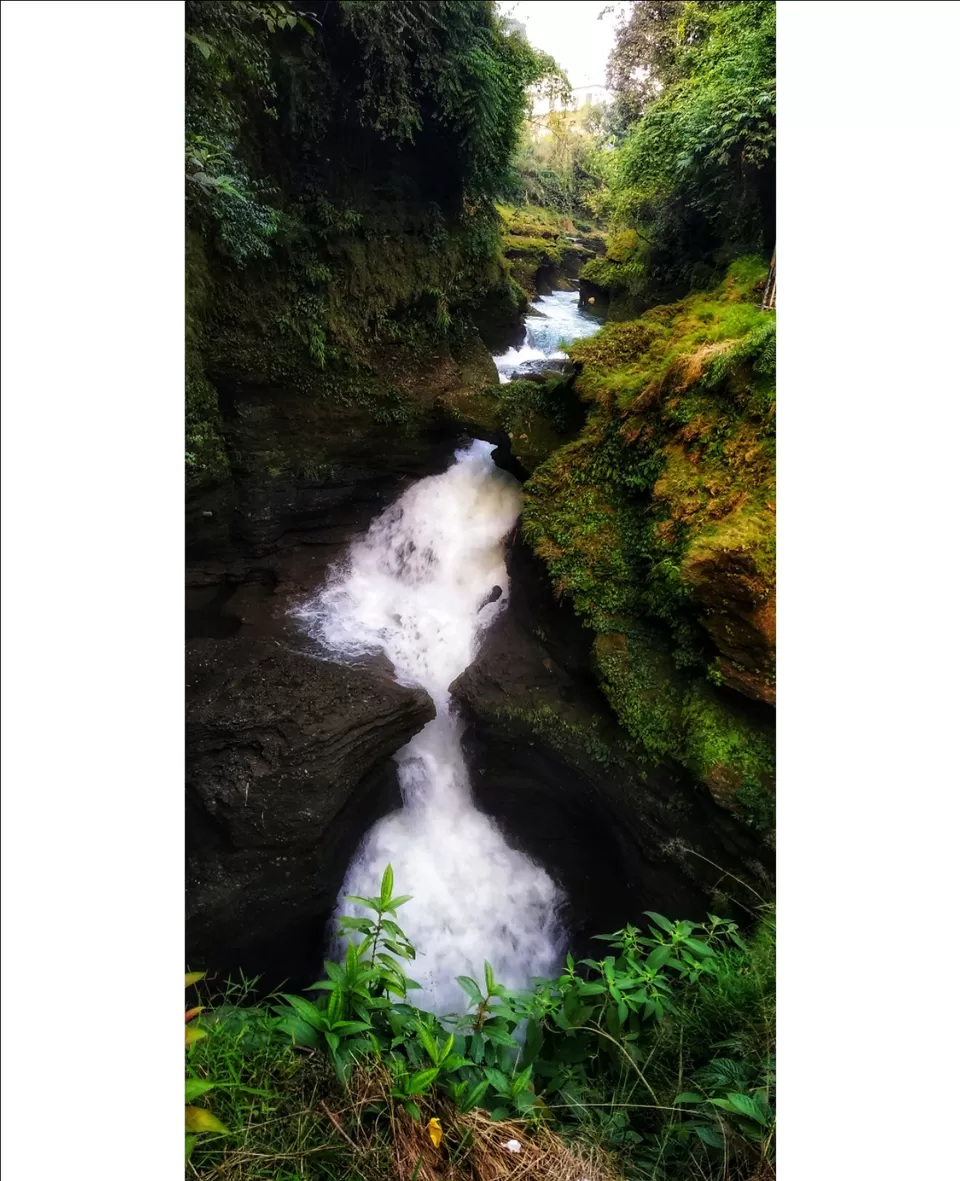 It takes around 5 hours to reach Pokhara from Kathmandu. Our ride started around 3 : oo pm . Although the condition of Bus was average but the view and scenic beauty which we saw was extra-ordinary. Those views were enough to make us recharged from tiresome day before.And Some locals were singing some nepali traditional song. Those views and that music were so soothing and relieving to our eyes , ears and soul that how 5 hours journey came to and end , we don't know. En-route to Pokhara , there were lots of adventurous activity spots for water rafting, paragliding etc.
"On Earth there is no heaven but there are pieces of it", a beautiful quote by Jules Renard and probably the quote came into authors mind during the visit to a place like Pokhara. Pokhara is truly a piece of heaven on Earth.
We reached Pokhara around 9: 00 pm. We booked a hotel . It was actually a lake view cottage . You can easily manage to get hotels around NPR 800 - NPR 1500. We rested there for around 1 hour , had our dinner there. After that , we went for night walk around the lakes. Our cottage was at walking distance from magnificent phewa lake. If you are a party animal, you can go to pubs. Locals call this place mini Goa in terms of party and pubs.
We wake up early in the morning around 6 :00 am. We had planned to visit sunrise point at Sarankot. You can trek to Sarankot .It is 10 km trek. We have booked cab to visit Sarankot view point . View was mesmerizing. You can see Mount Everest in front of your eyes. I can't explain the beauty of this place . You have to be there to experience that.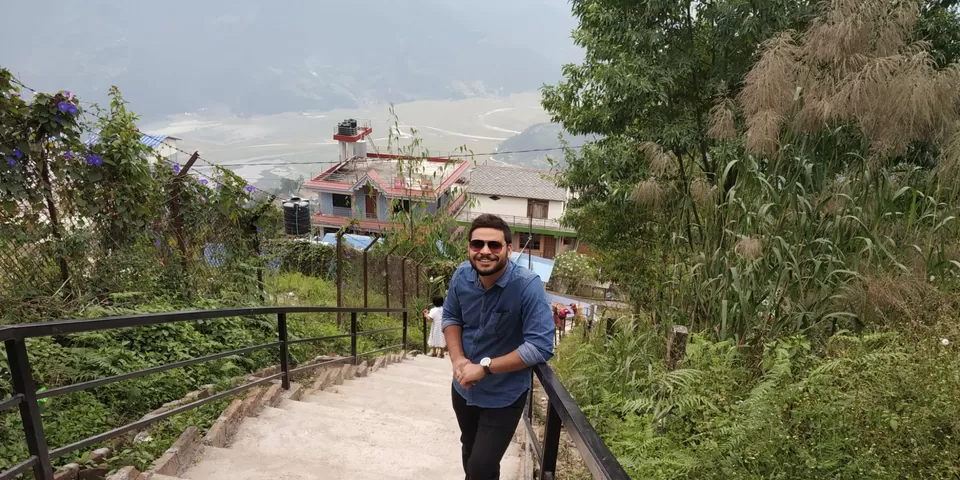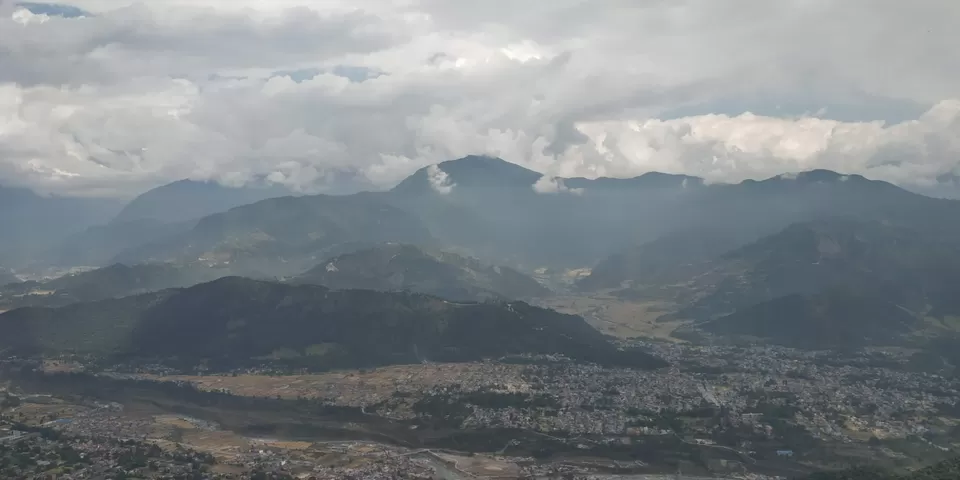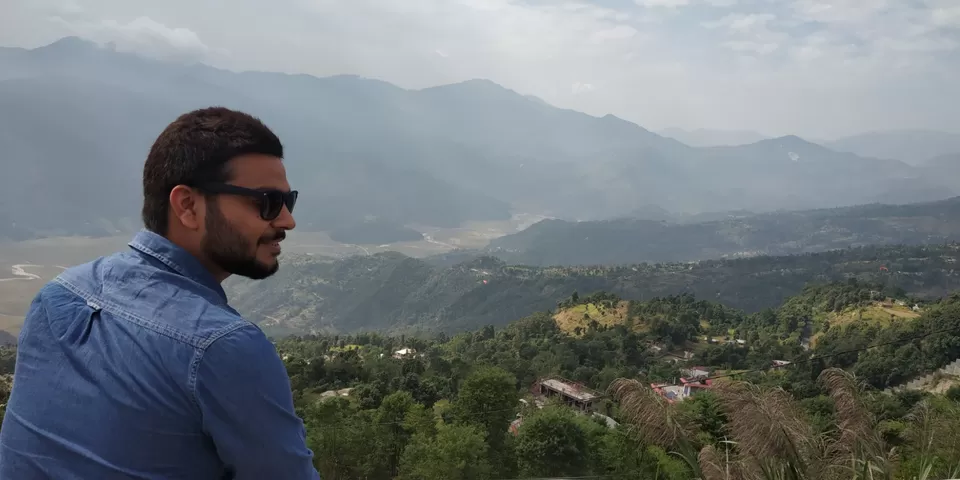 You can easily spent 2 - 3 hours here. Seat on the Bench and Relax. You can click bunch of photos. Views are so tranquilizing there.How times passes , you will not realize.
After that , we went for paragliding. Pokhara is famous for paragliding. PUBG Lover will feel this place as pochinki.
Paragliding starts from sarankot . They will take you above the Annapurna Mountain Range via Phewa Lake. Route will take around 30 minutes. you will be in air , flying like bird for whooping 30 minutes.
Phewa Tal is the travellers' focal point in Pokhara, and is the second largest lake in Nepal.This lake is reason behind the city name "POKHARA". Lake in nepali language is called as pokhara.
we settled for some leisurely time in a boat on Pokhara's stunning Phewa Lake. We paddled out onto the water, cracked open a bottle of coke, and settled in to watch the sun go down over the Himalayas while paragliders sailed back down to earth.
After spending some Peaceful time at phewa lake . We stepped towards Peace Pagoda. For all the sight seeing , we had booked the cab because the day before in kathmandu was a hectic one.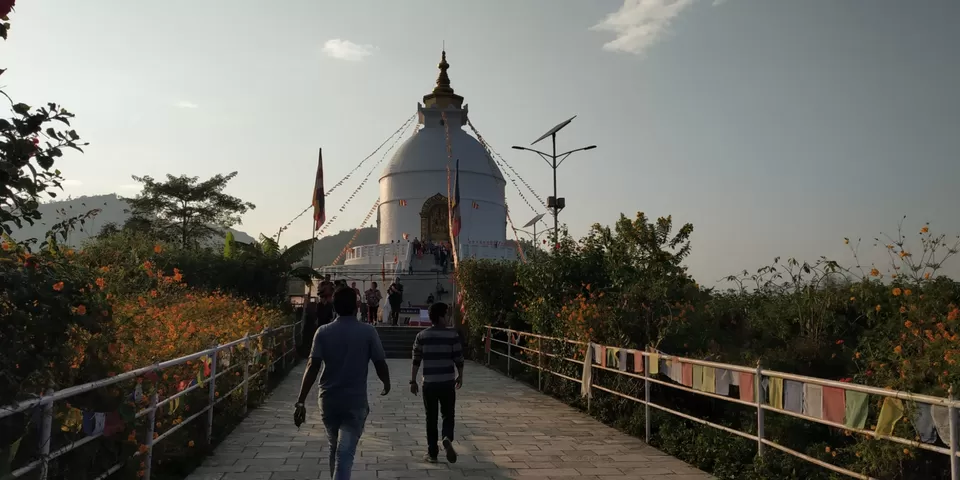 Not only world Peace pagoda is amazing , But the view of Lake which you get from Pagoda top is much more amazing. It is gem of place. After spending some amount of time , we returned . In route to our hotel, we visited davis waterfall and Gupteshwar Cave.
We spent one more day in Pokhara . Just to sit and Relax. This place is worth staying.
To me , Pokhara was combo of nainital, rishikesh and mussorie. If you are party animal, you will love this place . If you are nature & peace lover , you will love this place .If you are adventure lover, you will love this place. In short, You will love this place.