We left Pangboche quite late and frankly we were the last ones to leave the hotel as our Porter Gombu told us that this going to be the easiest trek of the whole trip and he was right!
So today is our Day 6 and we are going to DINGBOCHE. It is at the height of 4350 meters from the sea level and it going to take roughly 3 to 3 and half hrs time.
We saw less trekkers in this part as most of the people trek to Dingboche from Tenboche.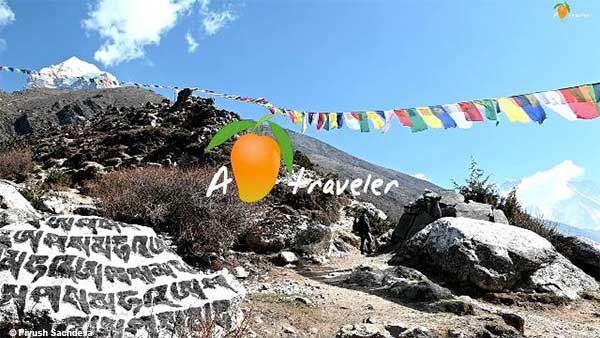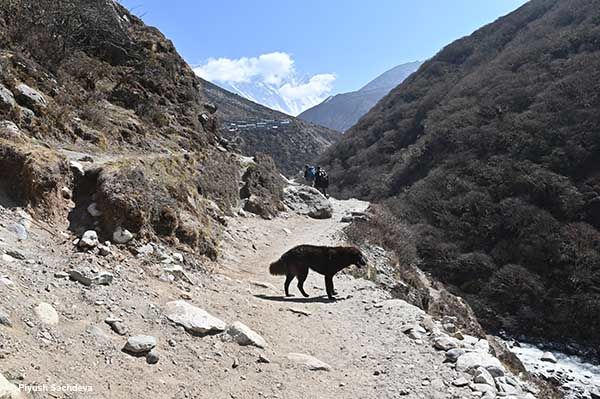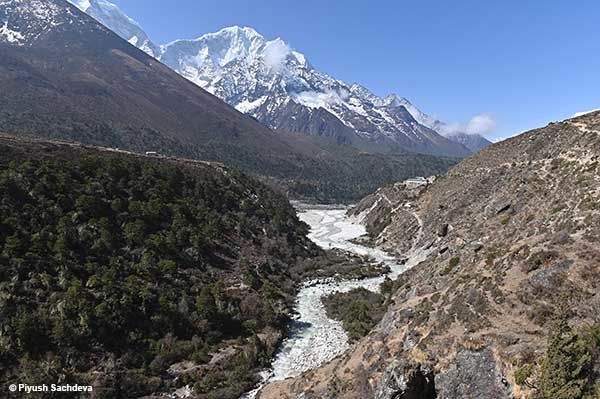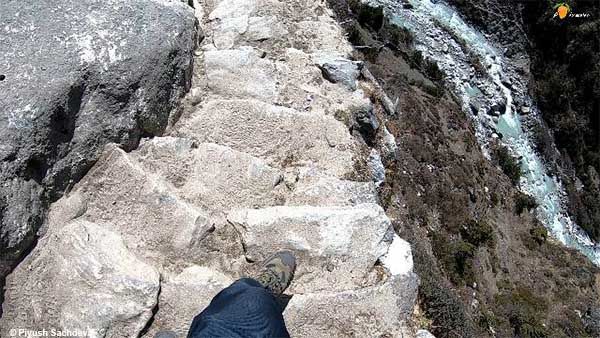 Somare is the first Village we saw in this part of trek and it is the only one village that comes in between this trek. So if you need any refreshment, this is the place for it. However, since we started our trek at 8.30 am so we did not found any need of it and without stopping we went on.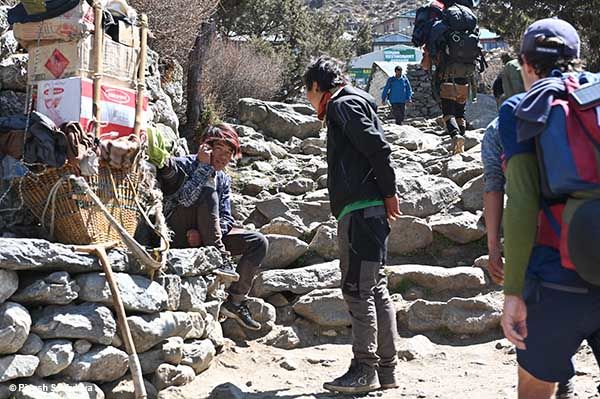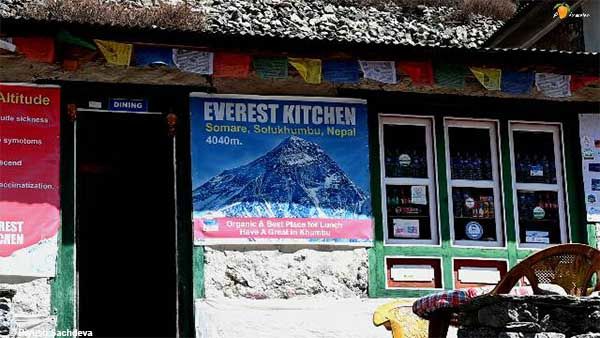 One patch of this trek is extremely beautiful where we saw Amadablam mountain on our right side and it looks so beautiful in Sunny morning. The trek can be called as a classic example of saying "Journey is more beautiful than destination"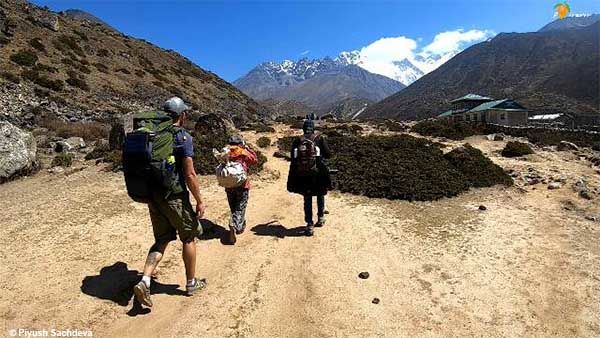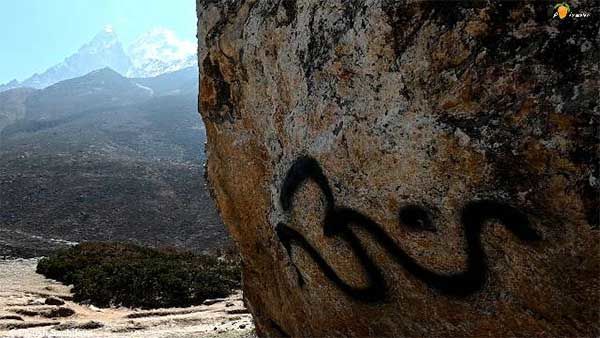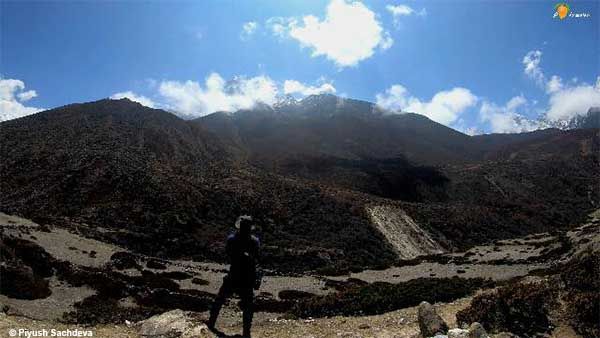 There was one patch where we once again trek uphill which was seems quite difficult for me due to low oxygen level.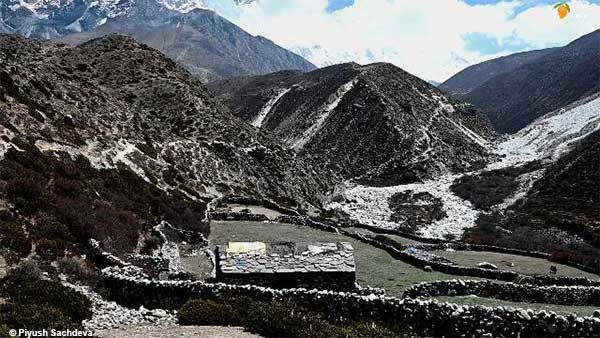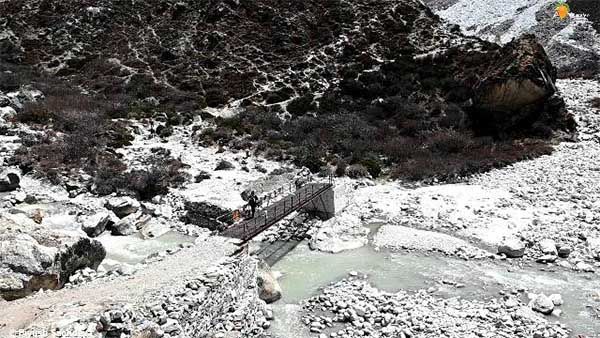 We reached Dingboche on time and I saw lot of construction work going on here. New lodge / Hotel / Tea houses are getting constructed.
I was also surprised to see French Bakery shop here. I guess this going to come in the list of height bakery shop in the world.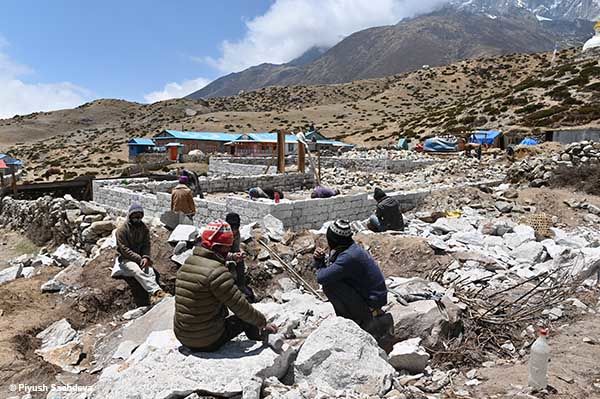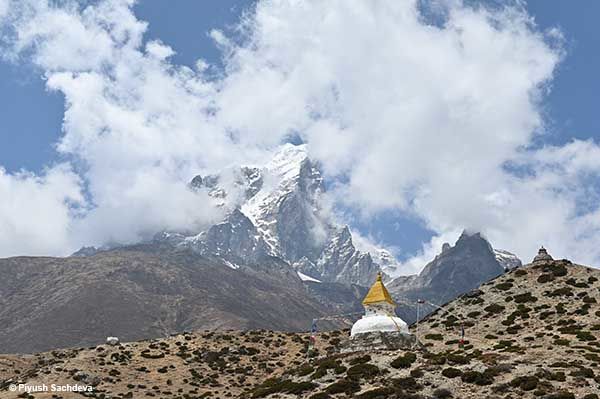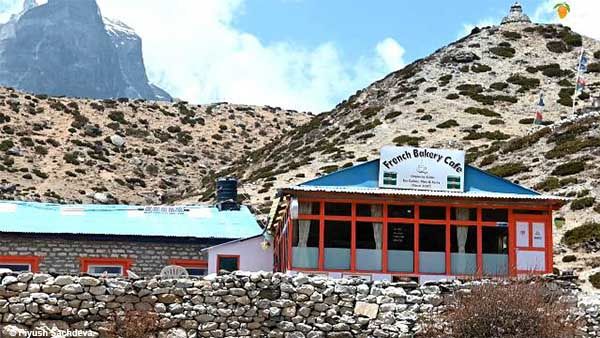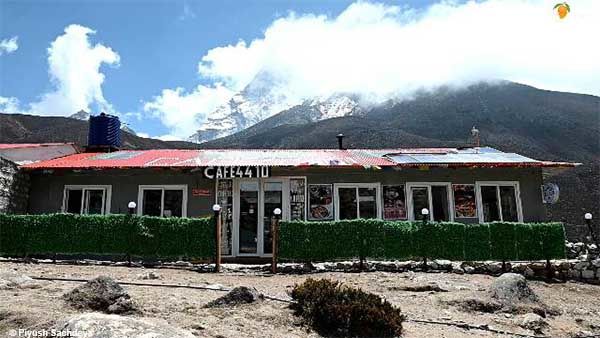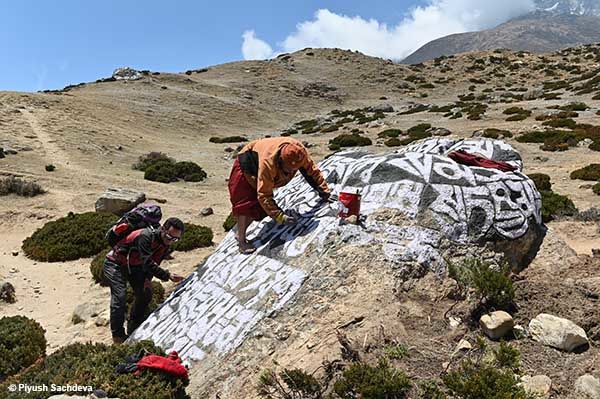 It was cold there and most of the trekkers who are acclimatizing themselves here are inside the Hotels.
One more thing I noticed while trekking this part was that, there are no mules on the way. Yaks are now the basic mode of transportation of stuffs here.
Another surprising thing was local people doing farming at this height. Dingboche effecting oxygen level is just 12.3%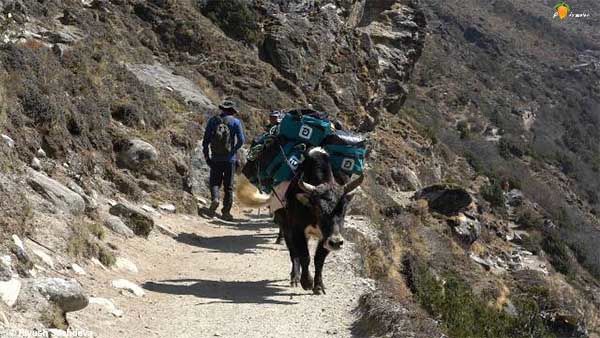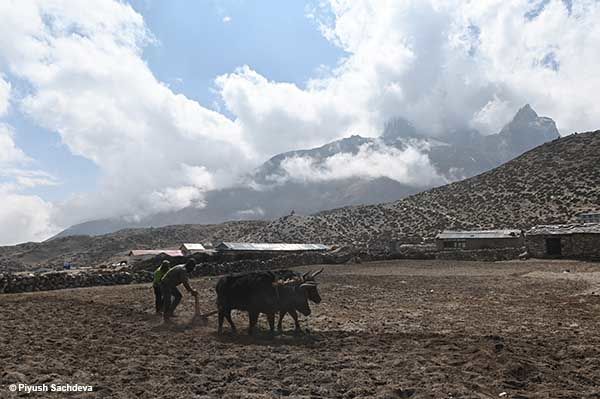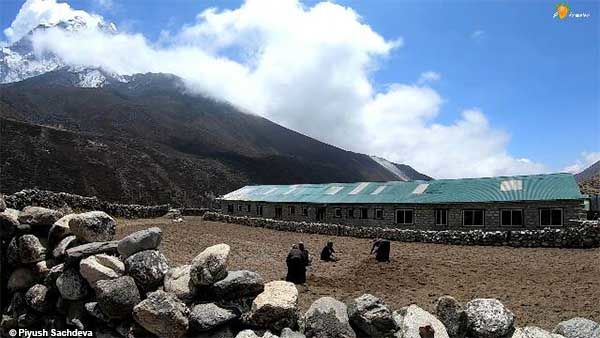 And from here Ncell stopped working as on April 2019. If you want to remain active with your phone, only Everest wifi link card is available which charge around Nepali Rs. 2000-3000/- for 10 or 30 gb internet respectively.
I had made several timelapse here while exploring this village where clouds touching my head but everything is lost with my Gopro camera. I will tell you how it was lost in my coming blogs.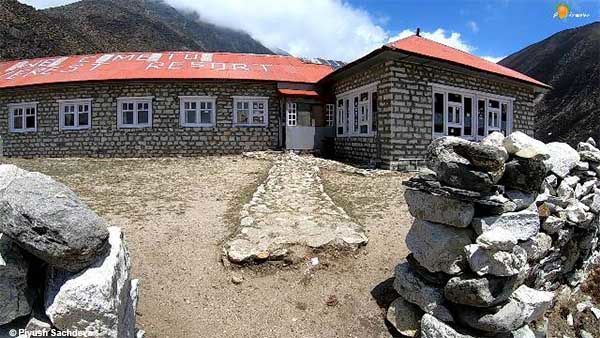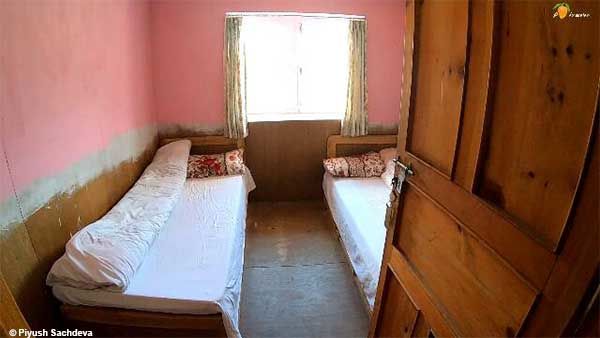 Message -
* Please don't litter. The more we keep clean our countries the more we enjoy it.
* Avoid using Plastic bags and bottles. Make awareness to your friend circle as well.
Main Points to note :-
1.) How to start the trek
Reach to Nepal capital - Kathmandu. Tribhuvan international airport.
From their you can take flight for Lukla if you have less days with you. It's a trek of minimum 12 days, but aleast come for 14 days.
If you have extra days with you, you can start your trek from Jiri - by which trek time increase to 18 days minimum.
2.) Best time to Visit
Avoid rainy season. And the best time are from March to mid May and from September to October. Technically this trek remain open round the year.
So this was all about our Day 6, see you in my next blog, where we will be going to Lobuche. If you liked the video, than please subscribe the channel and if you have any query, feel free to contact me anytime :)