Pokhara is no. 1 Nepal leisure destination and gateway to treks in Annapurna region.
Our trip for Pokhara started in morning where we reserved a bus ticket. All buses start from place called Sorakutte in morning around 7 am. A pre-booking of tickets can give you a liberty to chose the seat. Bus ticket can cost in between Rs. 800-2500/- depending upon the comfort level you need.
It stops 3 times in between the way where you can have refreshments, breakfast and lunch and it takes roughly 7 hours to reach Pokhara.
Just like in India, here too I noticed lot of construction going on by cutting the mountains. God knows what is going to be the future of both countries.
We reached Pokhara at 3 pm, booked our hotel and relaxed a little. I must admit here, bus journey is not that great. I will strongly suggest to get a taxi to reach here or take a flight. Though through bus, you save lot of money.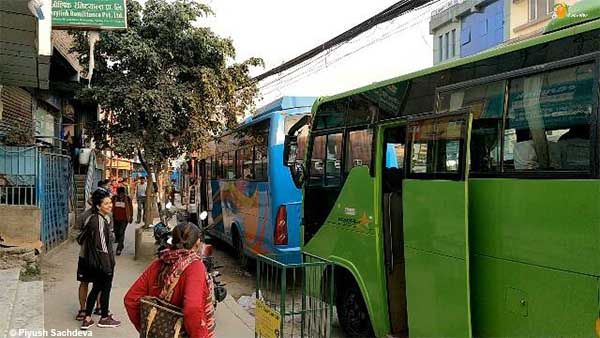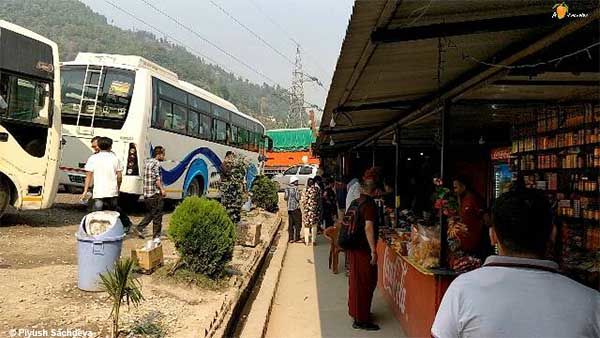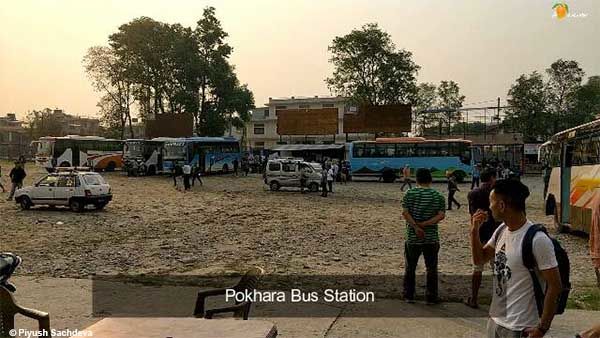 We rested a little and then we started our walk at the lake side street in Pokhara. It is the most happening place in Pokhara. Colorful wooden boats, evening, lake, I was so excited to see all. We kept on walking till we reach shore side of Fewa lake and surprisingly they were about to start Ganga Aarti. It was treat for the eye to see old customs running at this place as well.
Just like Thamel in Kathmandu, Pokahara too get alive in nights and we too enjoyed our evening.
There are thousands of hotel and shops in the street with plenty of things to purchase.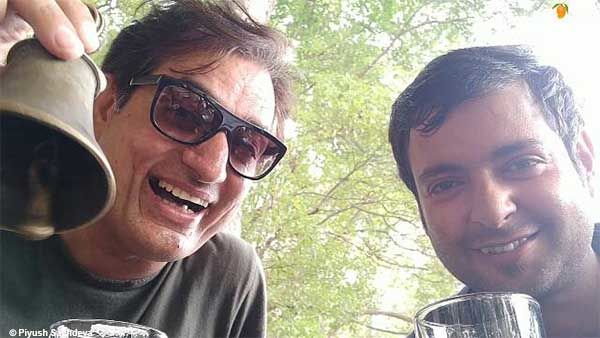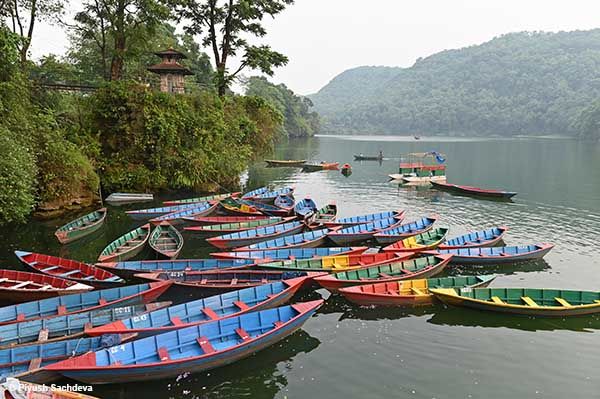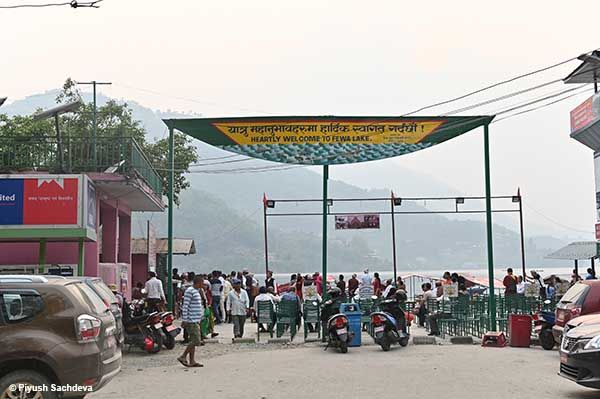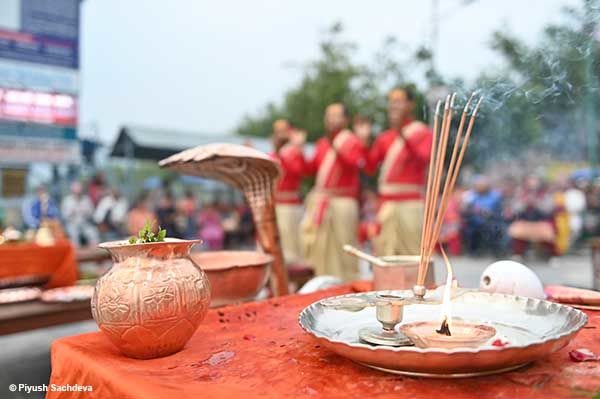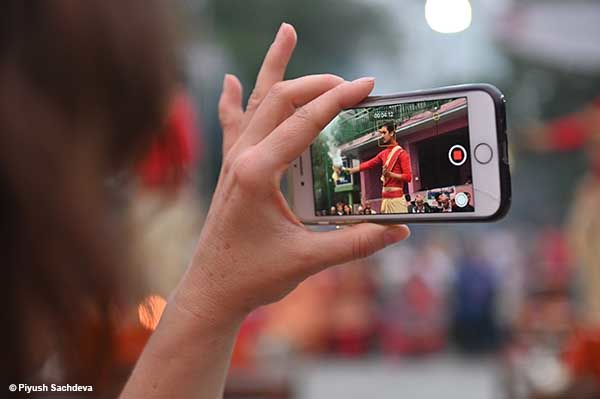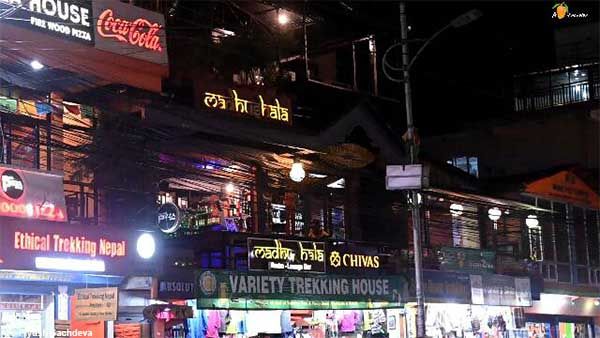 Next morning, first we rented a Scooti which was of same rent that is Rs. 800/- per day and wen to see Pokhara museum. For foreigners ticket is Rs. 250/- and yes it is worth-ed. In this museum they had exhibited some deep knowledge about how the people live in mountains of all around the globe and almost everything on Himalayas and the tribes and caste who live in Nepal.
There they also show Everest documentary which is the same as saw at Namche bazaar.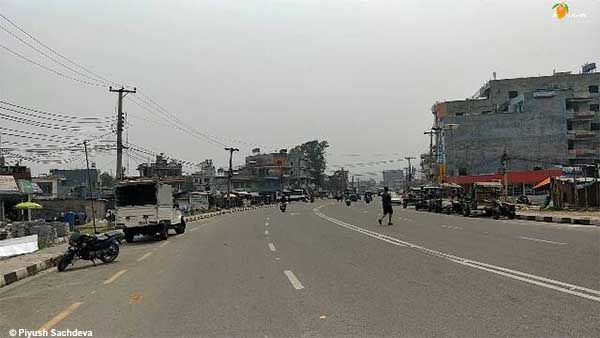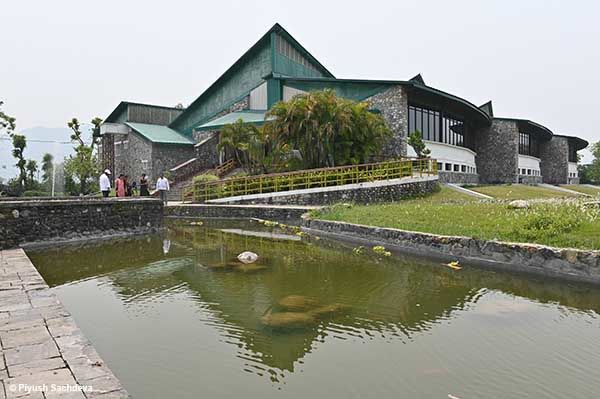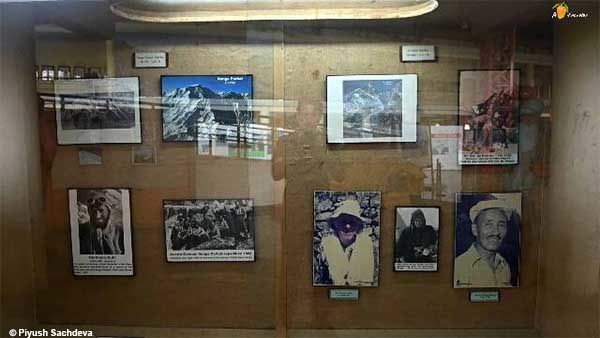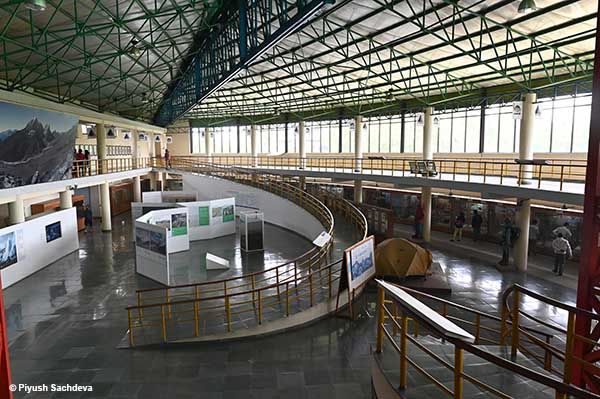 Next we went to see Davi's fall. There is small waterfall here and the water flows in the underground tunnel which is 100 feet below and almost 500 feet long.
Davis fall is an enjoyment point for tourist and locals.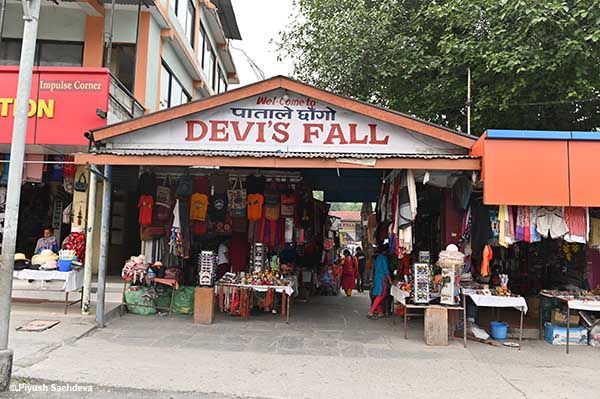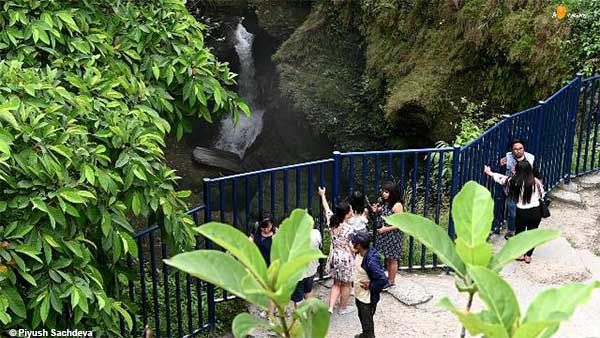 At the walking distance there is Gupteshwar mahadev cave temple which is kind of exciting place to visit. Entrance is filled with numerous shops selling religious items and there is a nominal fee of Rs. 100/- to enter inside the cave. I simply loved the spiral stairs pattern which lead to the caves.
It is very humid and slippery inside, so just be careful. The cave was found in 16th century with shrines of Lord Shiva and Goddess Parvati. It is believed that this is the longest cave in Nepal - that is around 3 Km. However, a very small part is opened for general public. Cave end at the small water fall, it's the same stream we saw at Davis fall.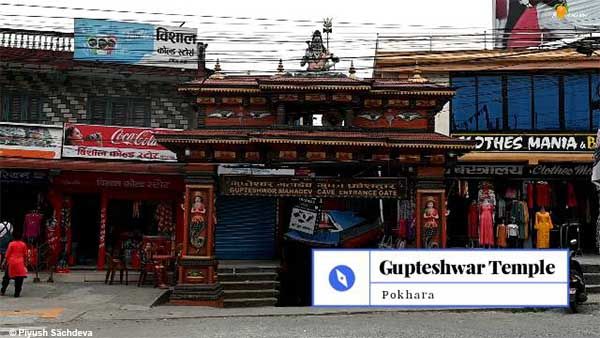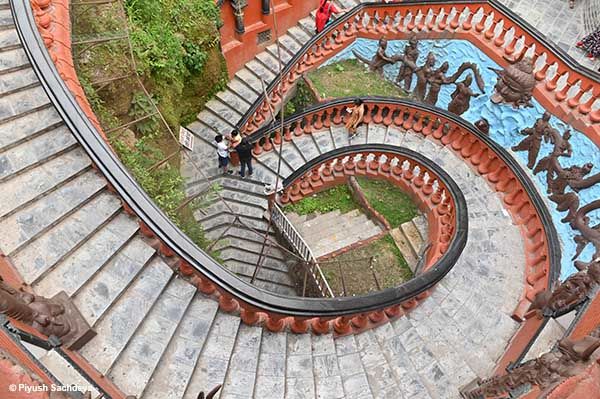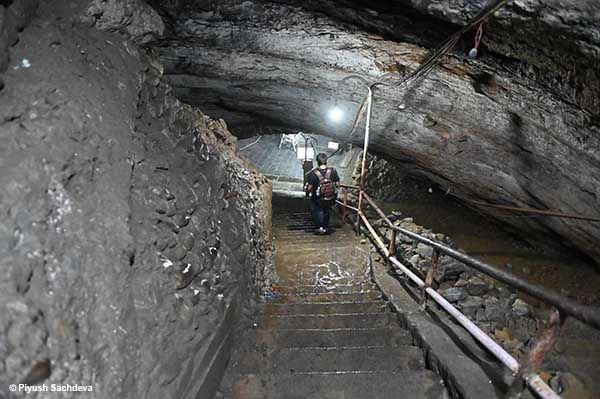 Next on same day we planned to go to Shanti stupa. Unfortunately road was closed due to some construction work but still we tried to reach there. Though it was closed as we were quite late. Please reach here before 5 pm.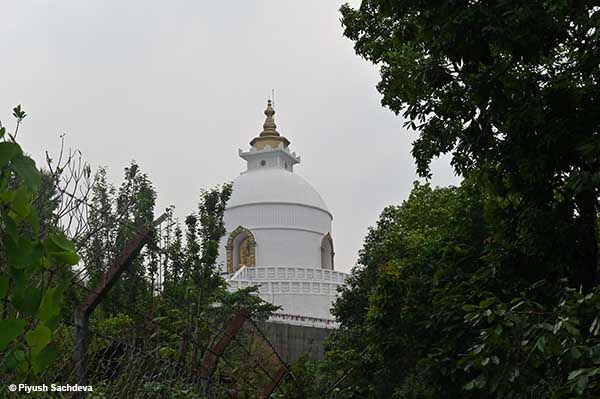 Next morning we went to Sarangot view point where one can see the whole Pokhara with it's beauty and it is also the place were one can do Paragliding. But our Luck was not that good since it was all hazy . We were not able to see anything, even the Annapurna range. (Don't come in month of May)
We did not done paragliding for the same reason.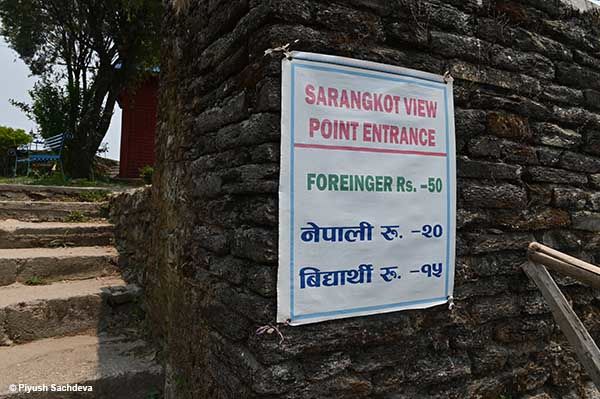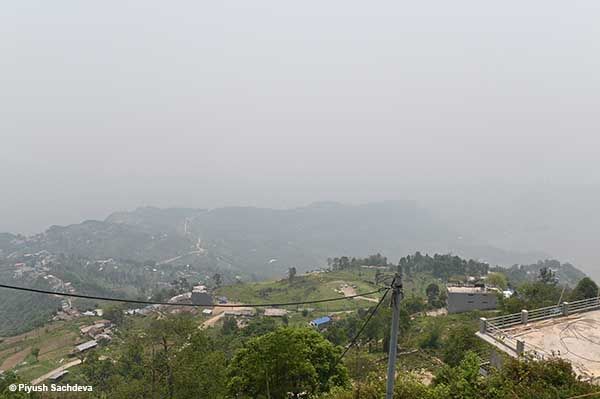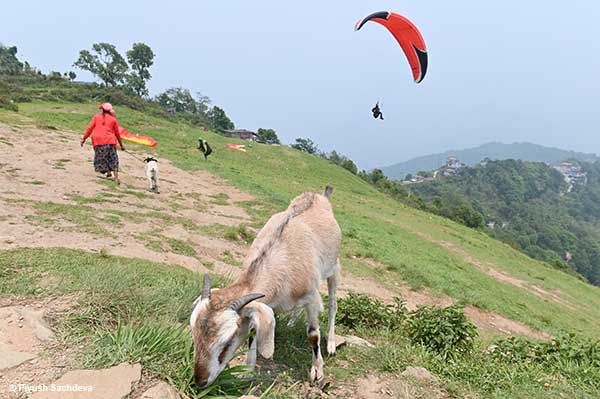 It was our last day in Pokhara, we we came to Fewa lake and did boating and saw Tal barahi temple which is in the middle of the lake.
Overall, Nepal given memories and Himalayas taught subconsciously to me. It was a wonderful trip, starting from the hard part Everest base camp trek to lovely Pokhara.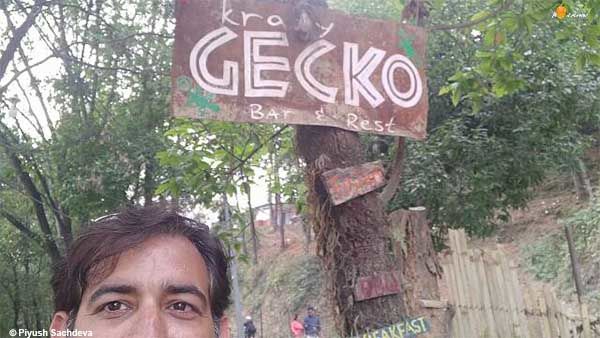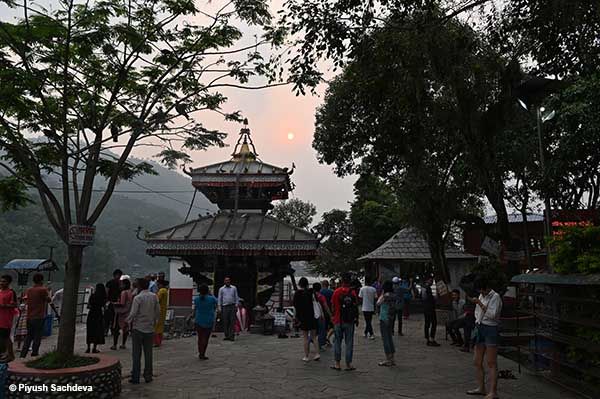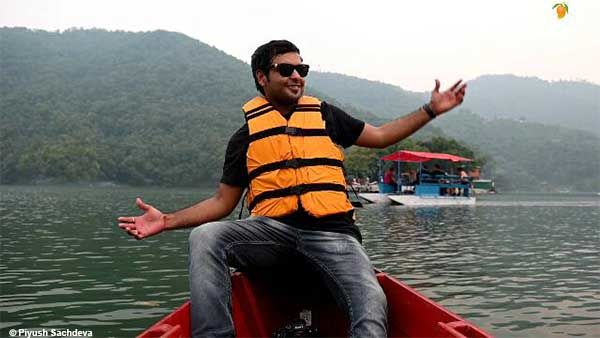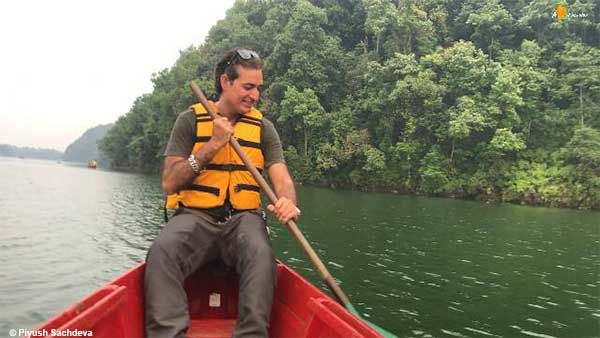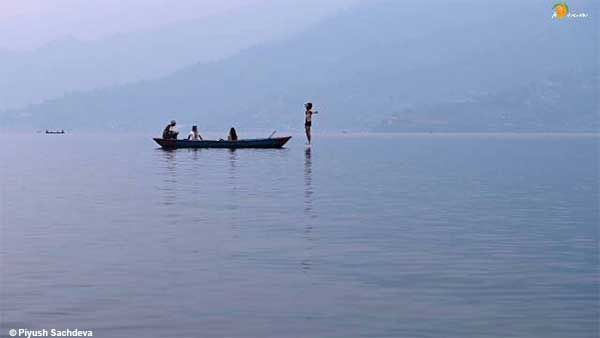 It is now time to say goodbye to Nepal with a promise that I will come soon.
1.) How to reach Pokhara
By Bus, Taxi or by airplane. Yes Pokhara have its own International airport
2.) Best time to Visit
October to April
3.) Best way to see Pokhara
Taxi, but the best one is to hire a scootie
4.) Sites to see in Pokhara
a) Fewa Lakeh
b) Shanti Stupa
c) Davis fallt
d) Mukteshwar Mahadev cave temple
e) Sarangkot view point
f) Paragliding in Sarangkot
g) Tal Barahi temple