Kathmandu - A city of temples, capital of Kingdom of Nepal, a city for the gateway for Mount Everest trek and the city of warm hearted people.
After coming back from Everest base camp trek, we stayed here for few more days to explore Kathmandu and our stay was once again at Thamel. So late me start with THAMEL.
Thamel - The most happening place of the city and a traveler's hub. Its an area with dancing energies, basically the best place to stay if you are heading for any trek in Nepal.
The web streets covered with 1000s of shops and sells everything you'll need for treks in mountains and in night Thamel really awaken. The cheerful bars, casino, open restaurants, roof tops, live bands, I feel Thamel can be included in best travel night spots in the world.
If you want a sophisticated evening or a wild night of dancing and shots, Thamel has it all. It is the biggest and best entertainment place in Kathmandu.
And I would like to thanks once again to the wonderful staff of Holy lodge hotel, where we stayed.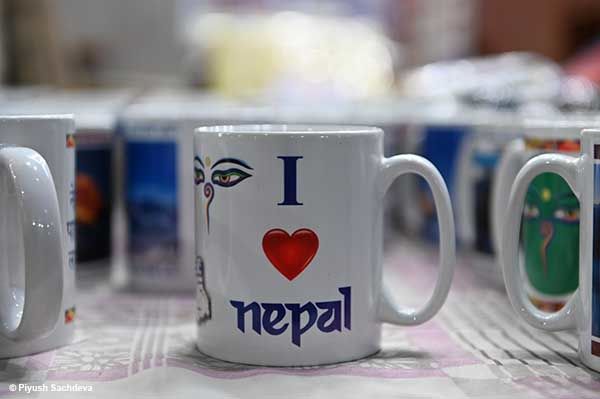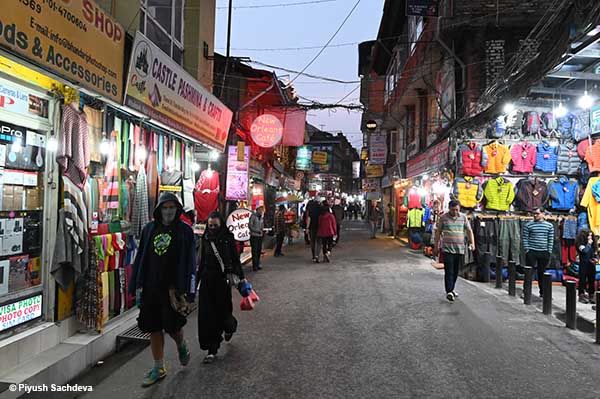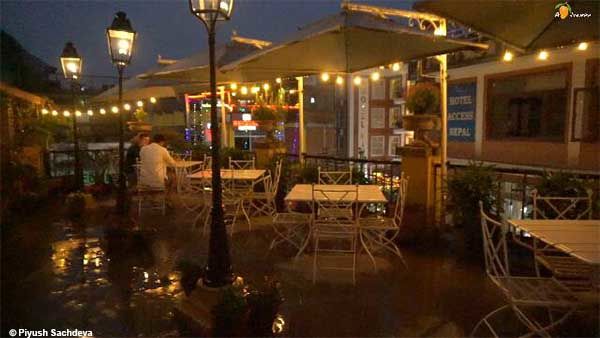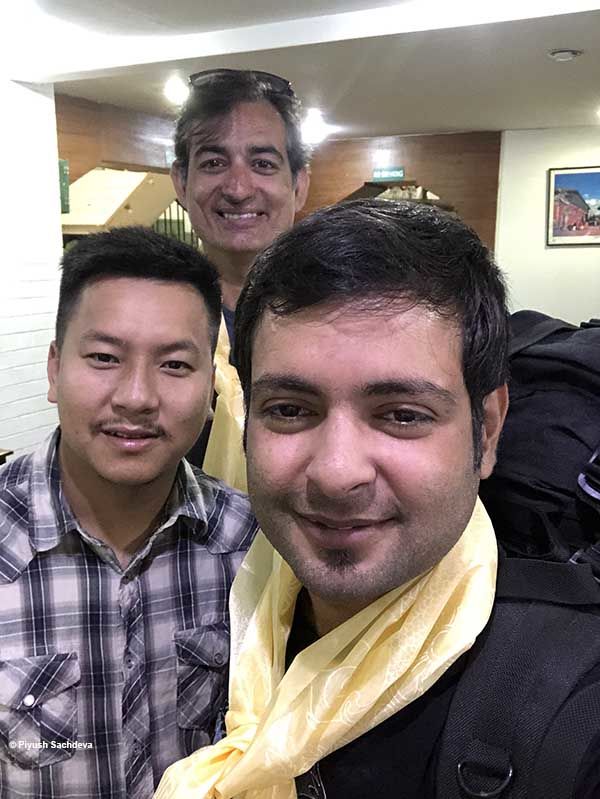 Kathmandu is beautiful and at the same time densely populated. Roads and streets are very much crowded and lot of dust and pollution in the air. However traffic control system is very active and strictly follow no horn guidline.
We rented a scooty from Thamel which costed us Rs. 800/- for a day and for security the owner kept our I.D card. And we then started tripping in Kathmandu. The first place we saw was Pashupatinath temple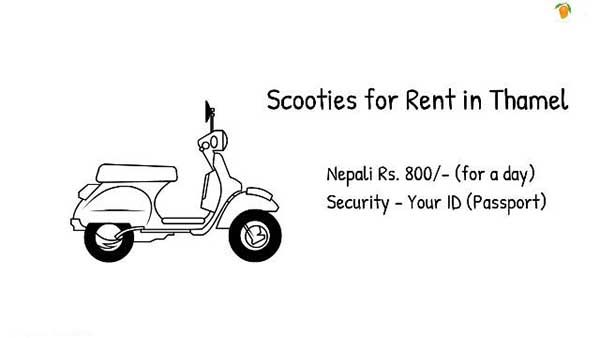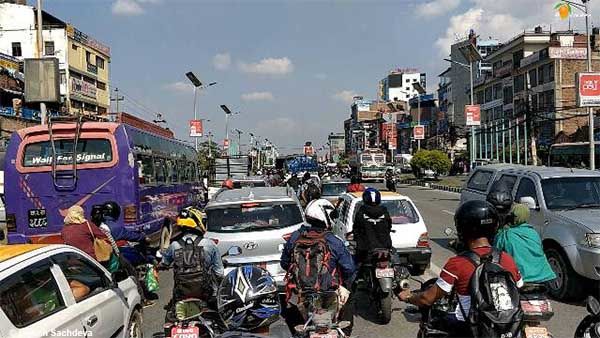 It is one of the huge complex. In Hindu temples one have to leave shoes outside and at Pashupatinath, they had made a big shoe rack building for it. All shoes to be put in a bag and people hand them inside, give you a token for it and it's all free service. I liked their system as they are not touching the shoes.
And yes there is no parking fee in this area.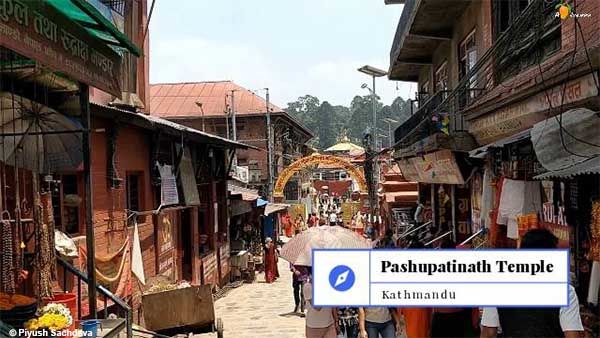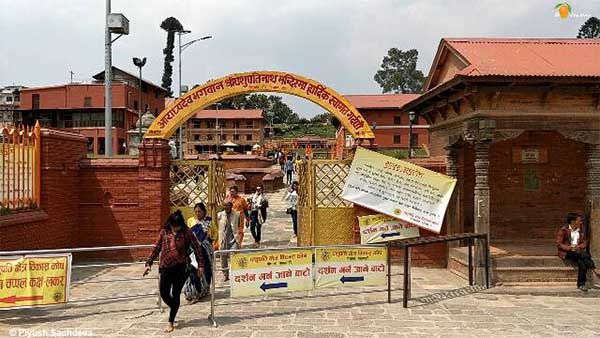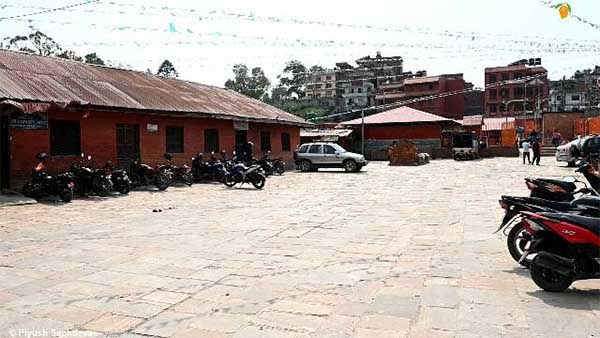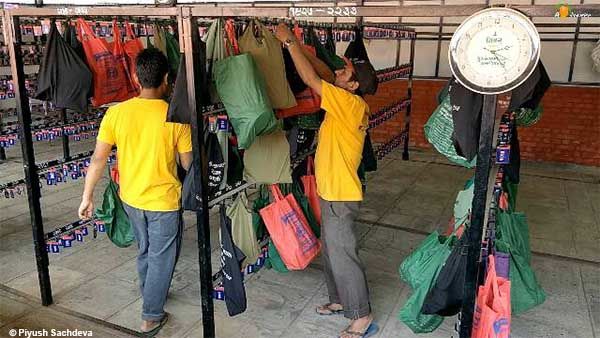 Thousands of devotees from all over the world come here and the place is well maintained , however no photography and only Hindus are allowed to go inside the premises. Fortunately, Gaurav and I, born in Hindu family and so we saw the temple, the Shivling and I must say here, it is amazing. There are many small temple built around the main building and all have pagoda style architecture.
Pashupatinath is dedicated to Lord Shiva and it is believed that he and Goddess Parvati spent some here in form of dear near sacred river bagmati and hence Lord Shiva is also known as Pashupatinath - the lord of all Animals.
Origin of this temple is not known however it is believed that this temple existence dates back to 400 BC.
Dead bodies are also cremated here and devotees do many rituals according to Hindus holy book Vedas. It is also believed that you come here with total trust in Lord Shiva and almighty, He or She will not born again in animal form.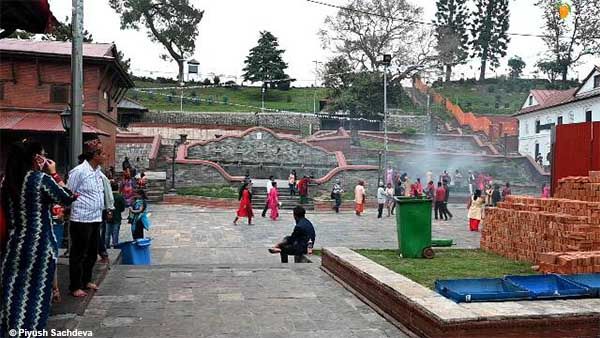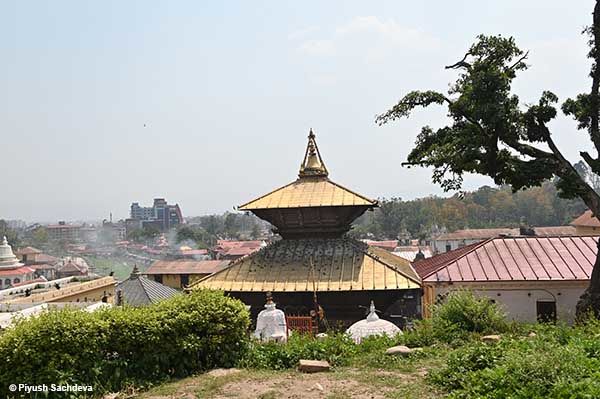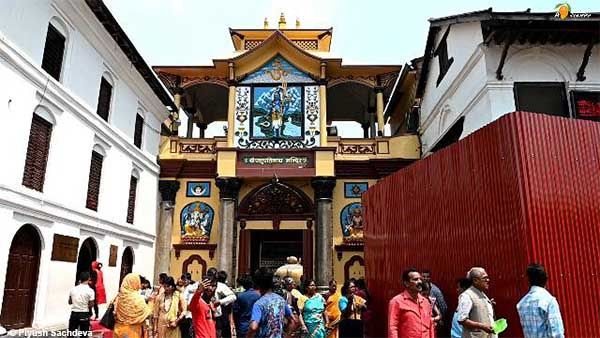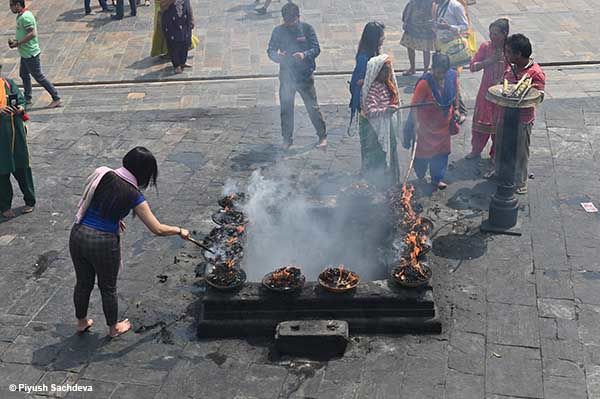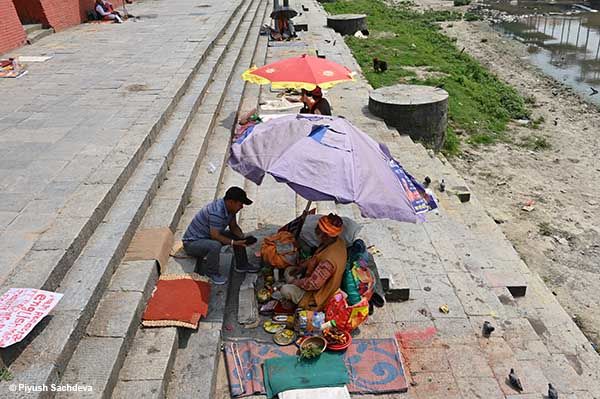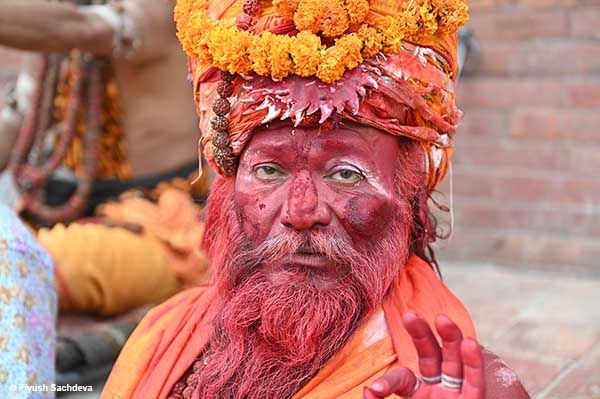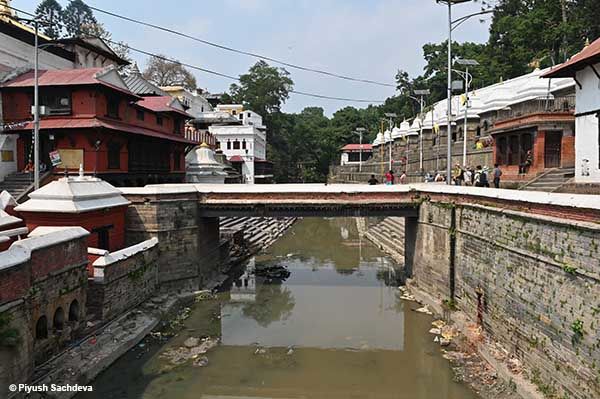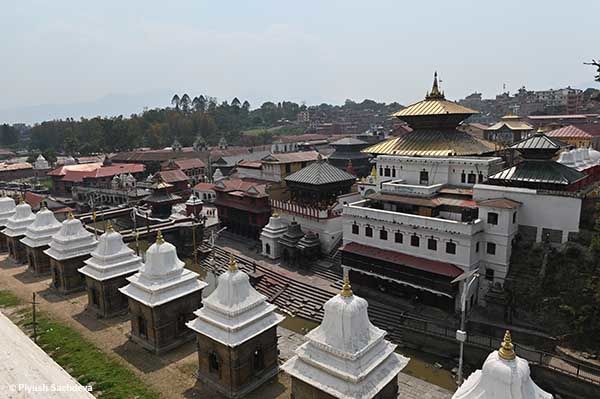 The next site we went to see was Swayambunath. Now the name is kind of tongue twister, even I took a long time to pronounce it. So it is popularly known as Monkey temple, as there are lot of monkey here. If you are eating something and being careless, be sure it going to snatched by them.
There is an entrance fee here for Indian (SAARC countries) it is Rs. 50/- and for other nationalities it is Rs. 200/-. Please note whenever I am going to tell you about money, it is all in Nepali rupee.
Ok back to the topic, it is believed that glory of Kathmandu valley started from this part of the city. Some 2000 years back when Kathmandu valley was not yet swelled by humans, it was basically a lake and it said that a lotus flower was bloomed in the middle of it and a hill rises up. Later lotus flower changed to todays Swayambunath stupa and the lake was drained out by Manjushiri, a Bodhisattav of wisdom and learning who had a vision of this lotus. Lake was drained out and Kathmandu valley was ready for humans...
Swayambunath is one of the holliest Buddhist stupa in Nepal and it is surrounded by both Buddhist and Hindus God deity and temples. This shrine is perhaps the best place to observe religious harmony in Nepal.
Stupa is painted with the eyes of Buddha looking in all four direction. Swayambunath also suffered damage in April 2015 Nepal earthquake and now much is restored.
The place has a Tibetan monastery, museum and a library.
The most surprising thing I noticed that unlike other holy sites, one can come inside the premises without leaving the shoes. It is kind of casual time pass for locals and it give a a beautiful panoramic view of city Kathmandu.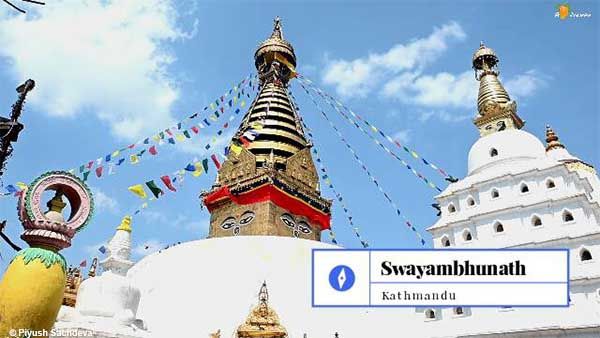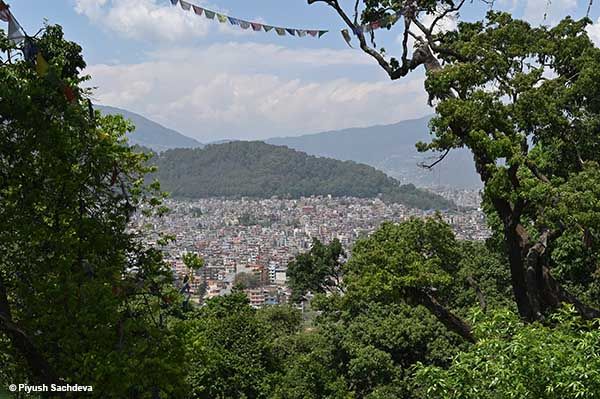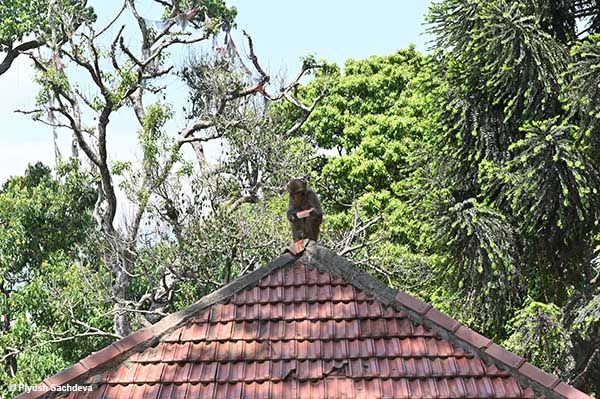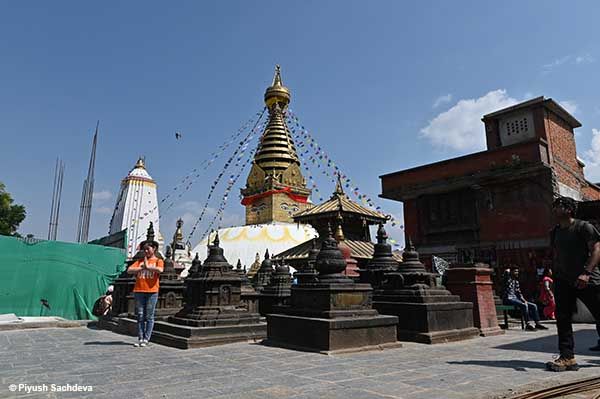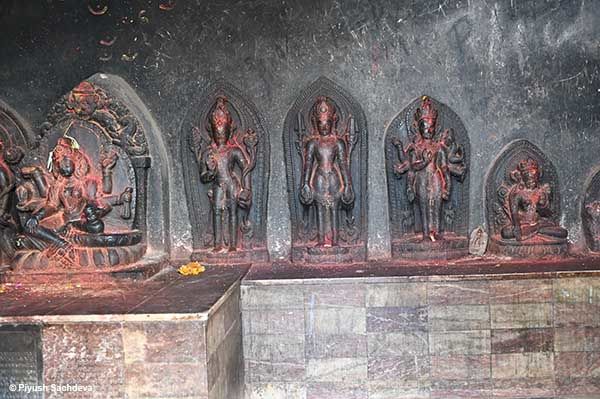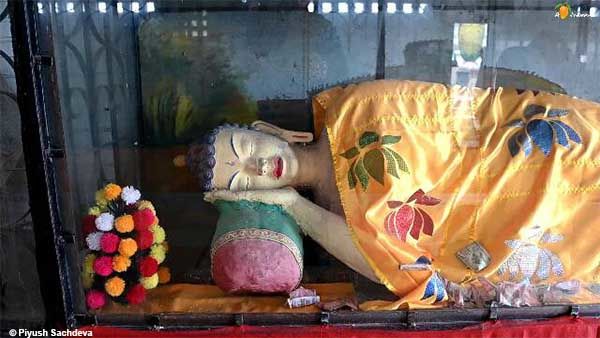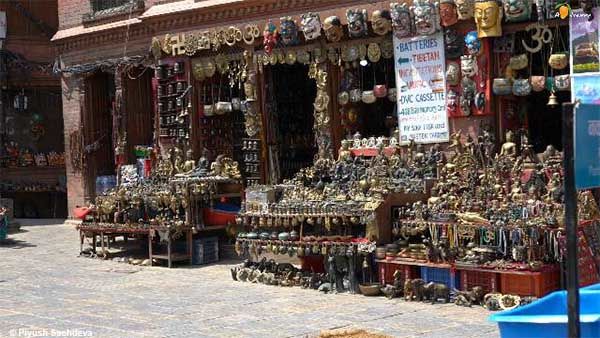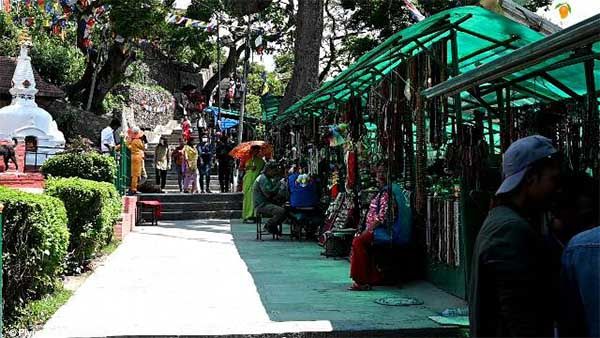 Boudhnath - It is one of the largest stupa in the world and was constructed in year 5th century and is also one of the most popular tourist sites in Kathmandu. And this place is now also known for Tibetan refugee. Many Buddhist today take pilgrimage to Boudhnath.
You will see many monks and devotees ritually walking around the stupa and yes you can enter the stupa here climb up to the white dome for a view of entire square.
It is surrounded by 100s of shops which sells numerous Buddhist items and with hotels, restaurants and cafe.
There is also a temple at this place commonly known as Boudhnath temple and also many monastery which one can see but we were not able to see due to shortage of time.
It is also suffered from earthquake in 2015 and now much is restored.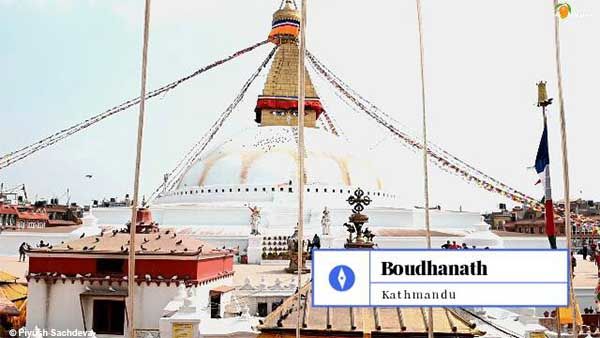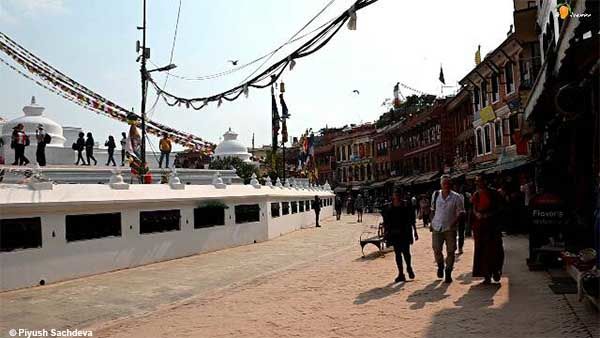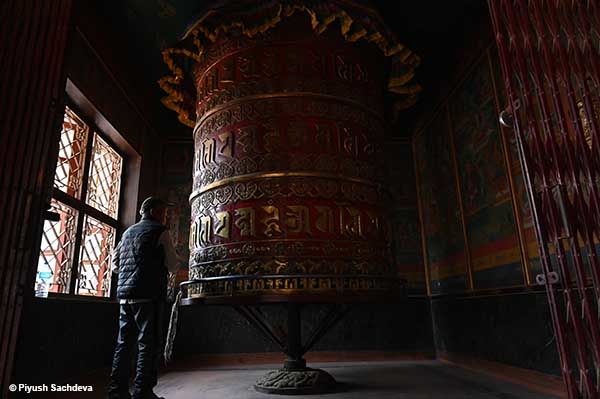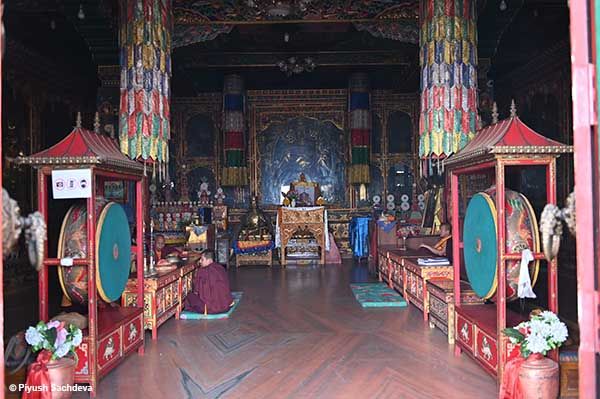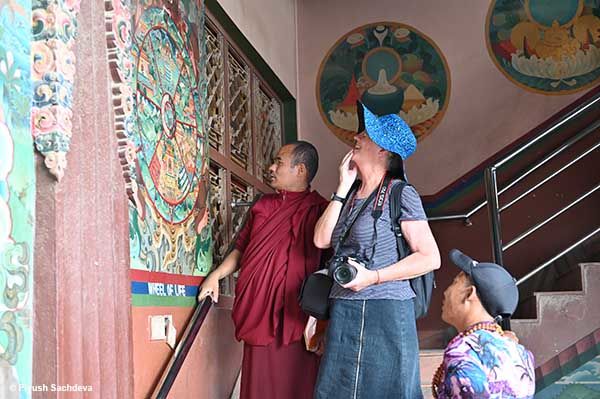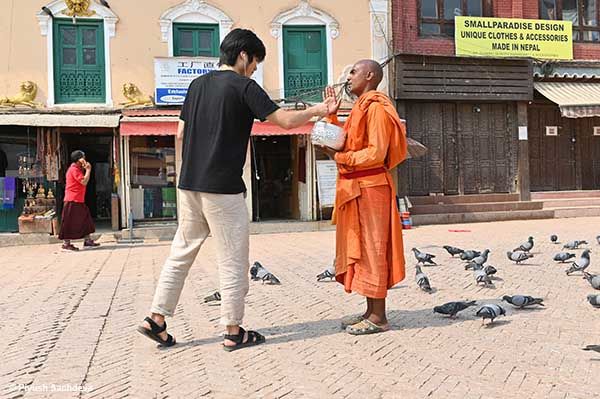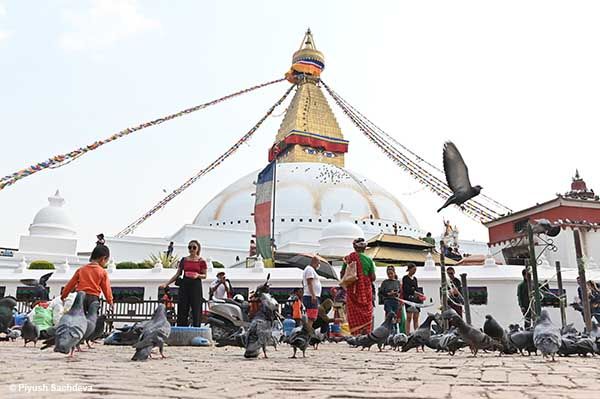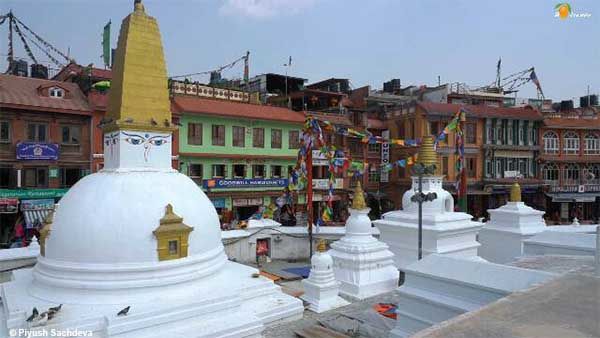 So if you asked me what is my favorite place in Kathmandu, I would straight away say - It's Bhaktapur and the main reason behind is the people living here and the vibes I got. People seems always happy and smiling and having warm hearts. Frankly they are rich soul-wise.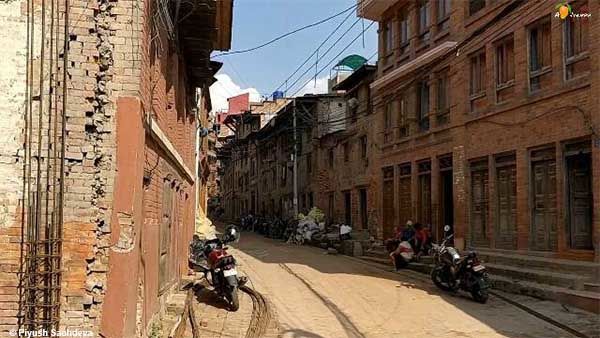 This place also suffered from the monstrous earthquake in 2015, so many people died and so many heritage were completely damaged and here you can still see the kind of destruction happened. I say Nepalis are very strong people in the world. They survived it, though there is still a wound in their heart.
It took us almost 45 minutes to reach at Bhaktapur from main city of Kathmandu and my mouth remained open for a while when I first saw the glimpse of it. It is that beautiful.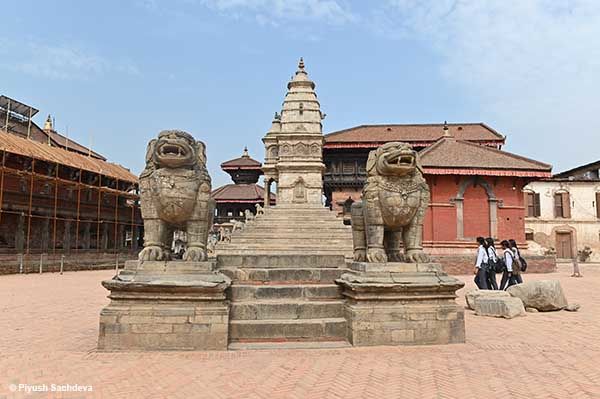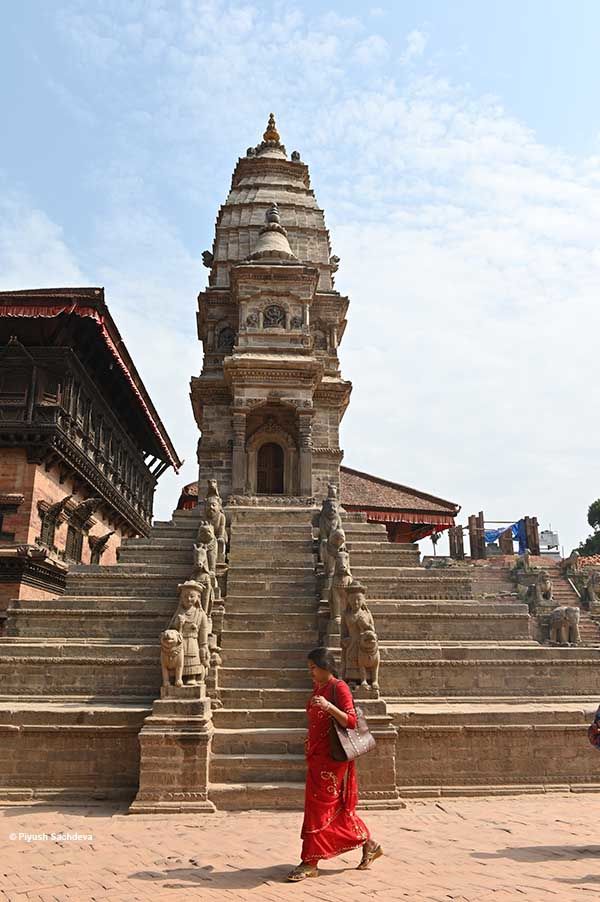 However, old buildings walls has so many crack after the earthquake and are supported by wooden logs. Some temples are fully damaged but workers and artist here are trying to reconstruct them. Work here is still in progress (as on April 2019)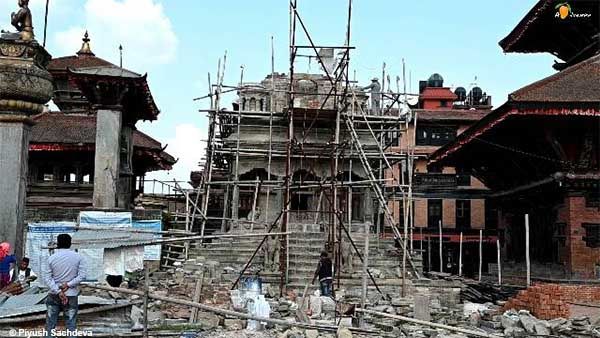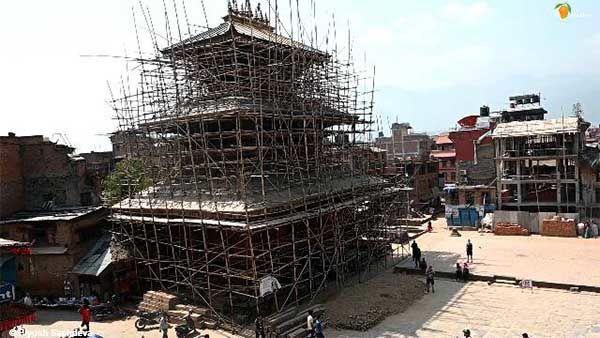 Bhaktapur was once the largest amaong the 3 kingdomes in Nepal and it was also the capital of it until 15th centuary A.D.
Bhaktapur darbar square is a group of Pagoda style temples and building dedicated to Hindus Goddess and Gods. It can give you a feel of living museum and architecture here can take your breath away. The most striking architecture here is Nayatapola temple. It's a 5 storied temple and is dedicated to Laxmi - Hindu Goddess of prosperity.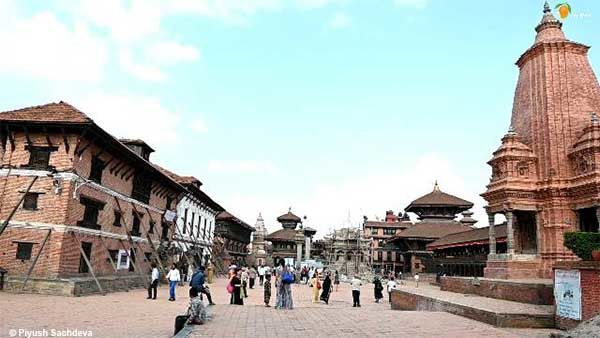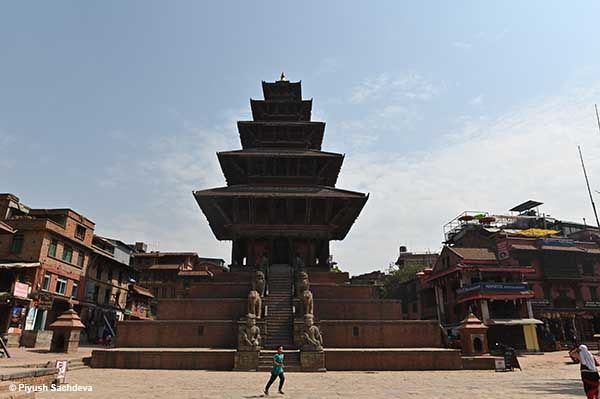 At King's place, only Hindus are allowed to go inside the temple and no photography is allowed there.
Streets of Bhaktapur are equally wonderful. There are thousands of shops selling countless varieties of traditional art and painting and among them pottery is one of the major crafts. So I too headed towards pottery square where I saw these artist making beautiful pieces out from mud. Yes and you can even have a crash course on it :D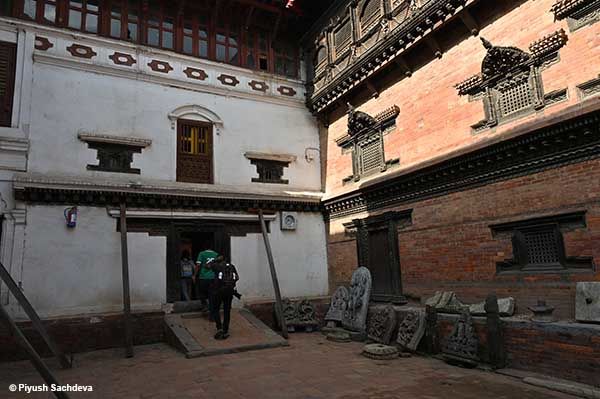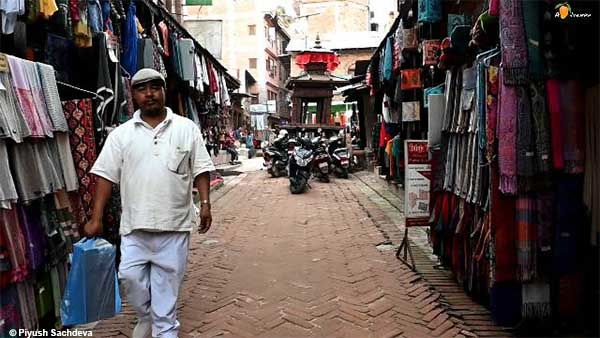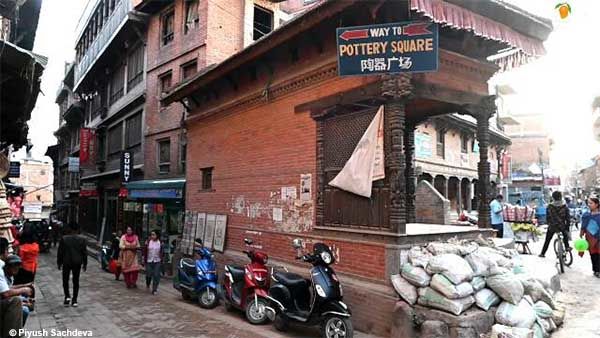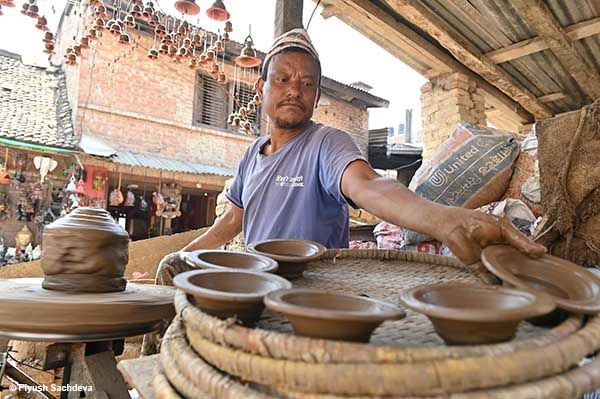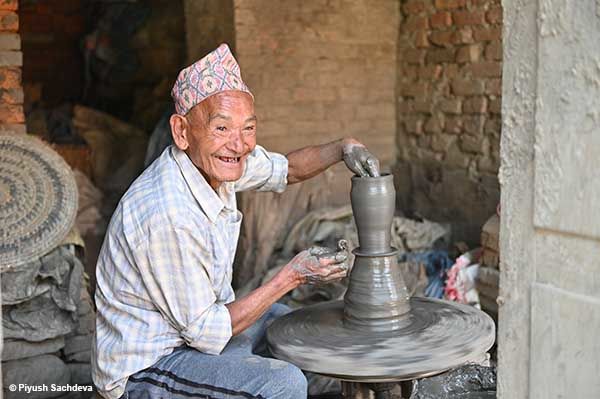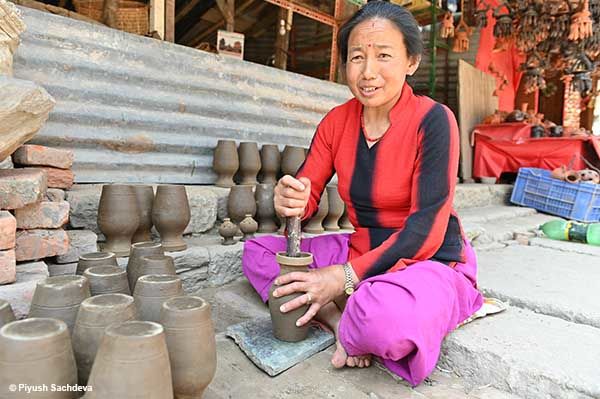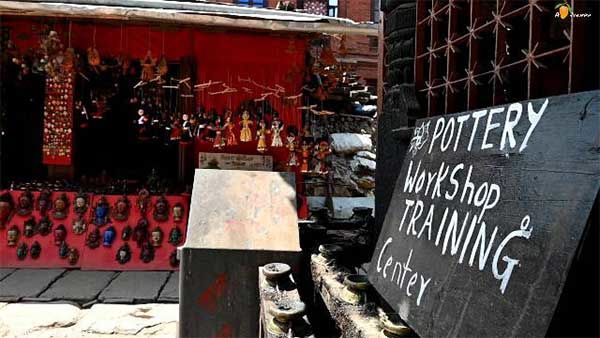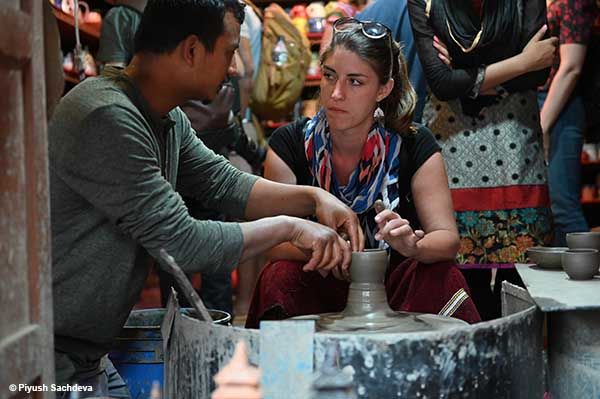 People here are religious and there are hundred's of temple in streets of it and I guess that's why this place is named as Bhaktapur which means city of devotees.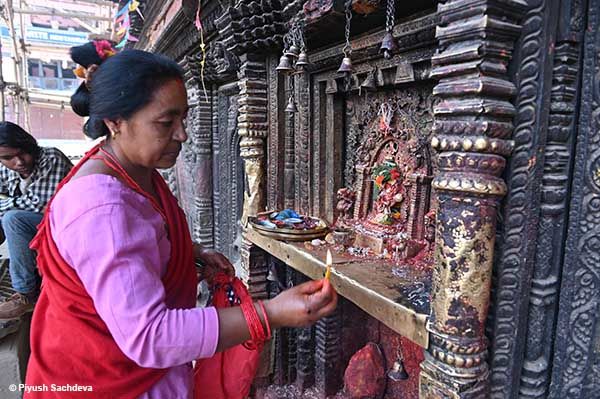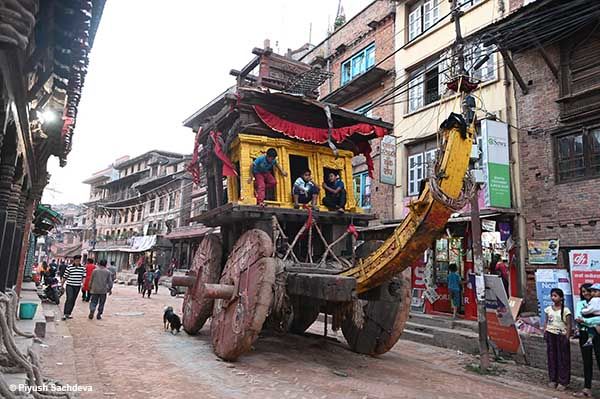 Talking about food here, one thing I will suggest to have here is Yogurt. They call it JUJU DHAU. Nowhere in Nepal you can have taste of curd like the way they make and of-course some fancy fast food like Alucha and home made ice cream they call it "Kulfi"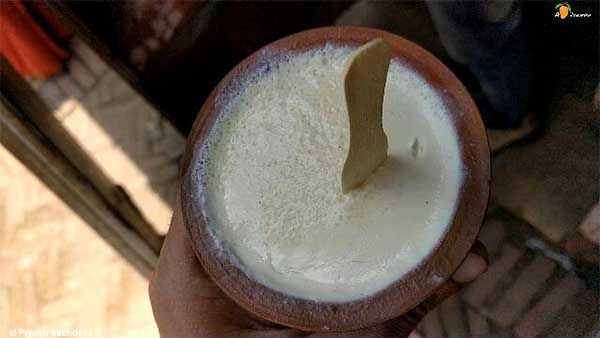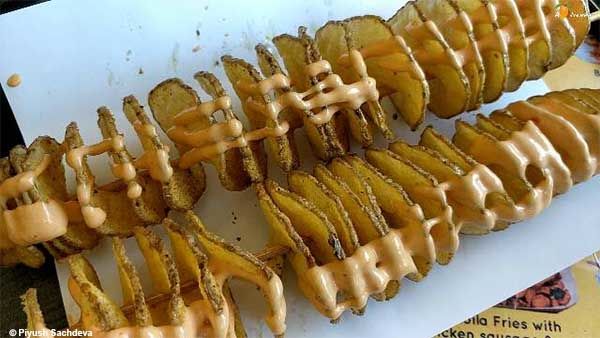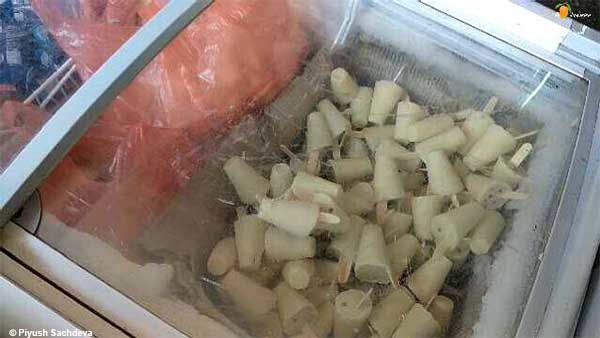 There are many hotels of every budget, so I will also suggest to stay here for couple of days. Bhaktapur won't disappoint you.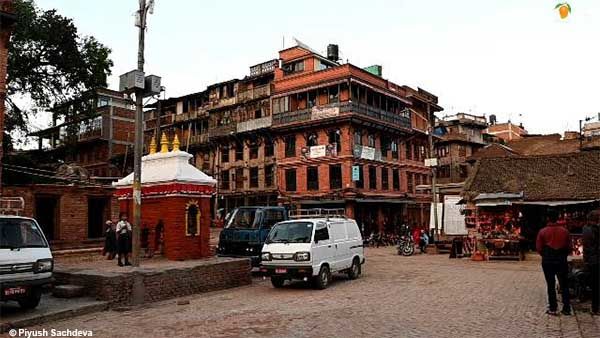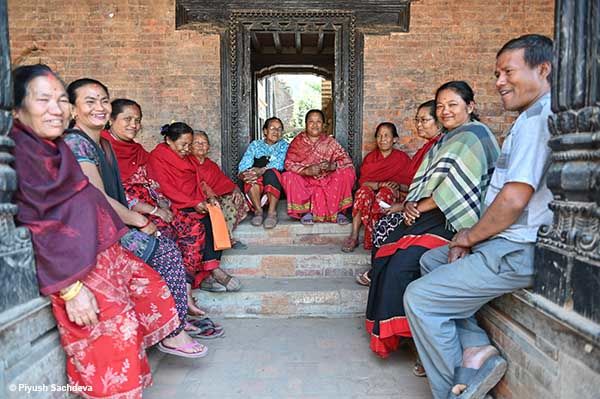 And finally we also went to see Patan. Patan is also called Lalitpur so please do not get confused. Both are same.
Patan Darbar square is full of temples, statues & places and this place also damaged in 2015 earthquake. Renovation work is still going on here. I felt it is more or less like Bhaktapur.
Durbar square is a perfect place to handout in evening and you must see the Patan museum as well. We were kind of late here and could not see the museum and it was our last evening in Kathmandu and we left this place in haste to pack our bags. since we had few more days left in Nepal, so we had made a plan for another destination.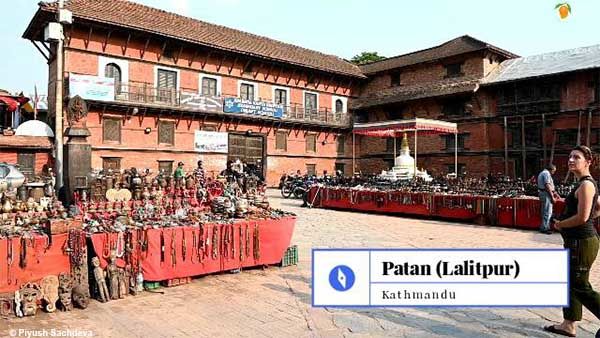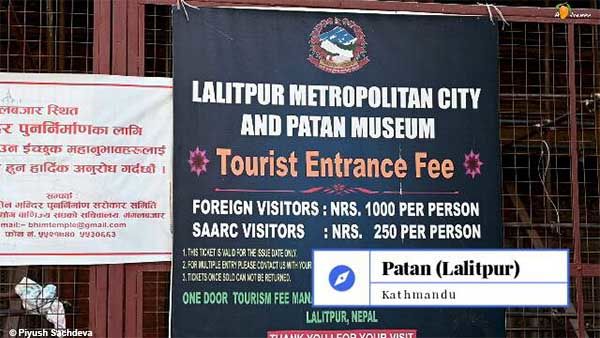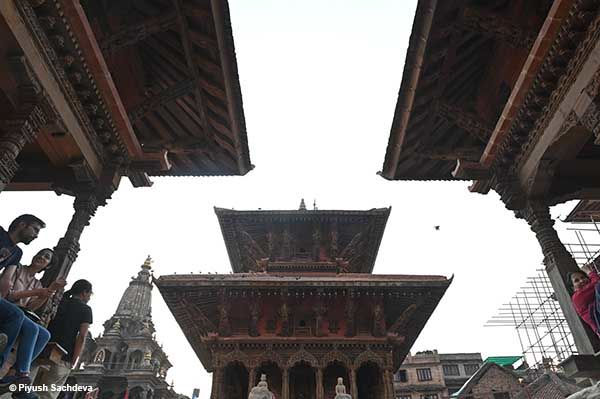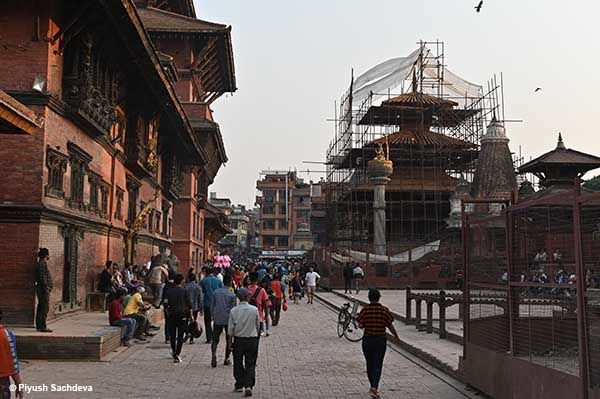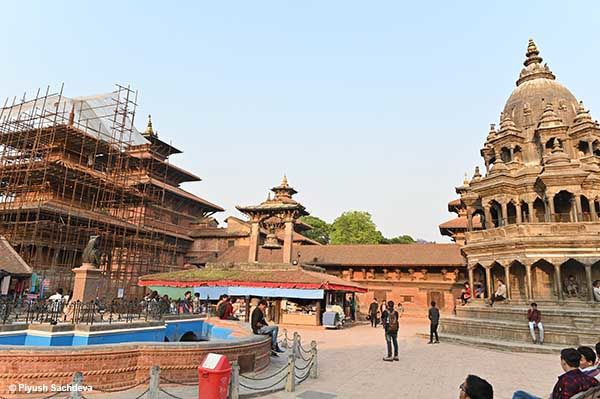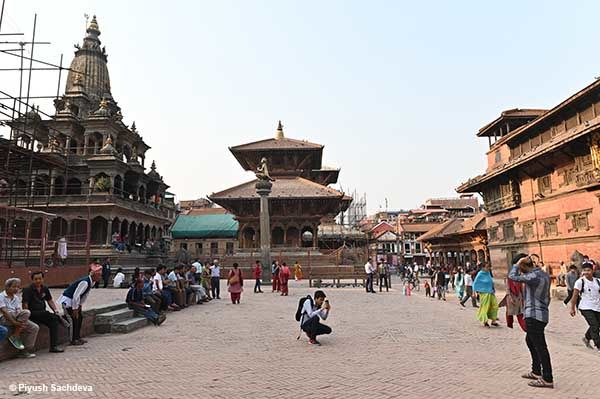 1.) How to reach Kathmandu
Kathmandu have its own Interenational Airport - Tribhuvan international airport.
2.) Best time to Visit
October to April
3.) Best way to see Kathmandu
Taxi, local buses, but the best one is to hire a scootie
4.) Sites to see in Kathmandu
a) Stay at Thamel
b) Pashupatinath temple
c) Swayambhunath stupa
d) Boudhnath
e) Bhaktapur
f) Patan
So this was all about Kathmandu, see you in my next blog for Pokhara. If you liked the video, than please subscribe the channel and if you have any query, feel free to contact me anytime :)