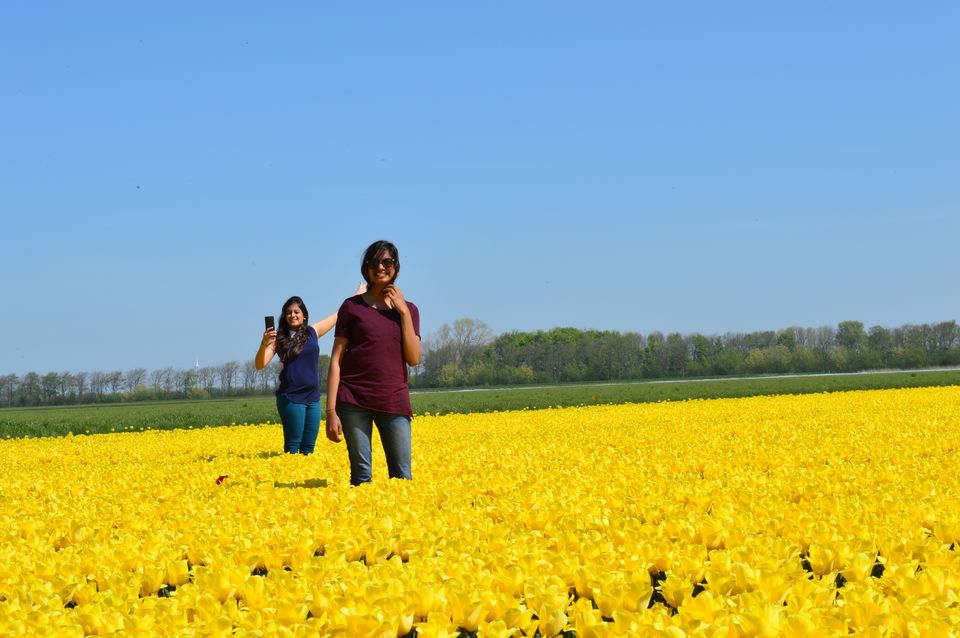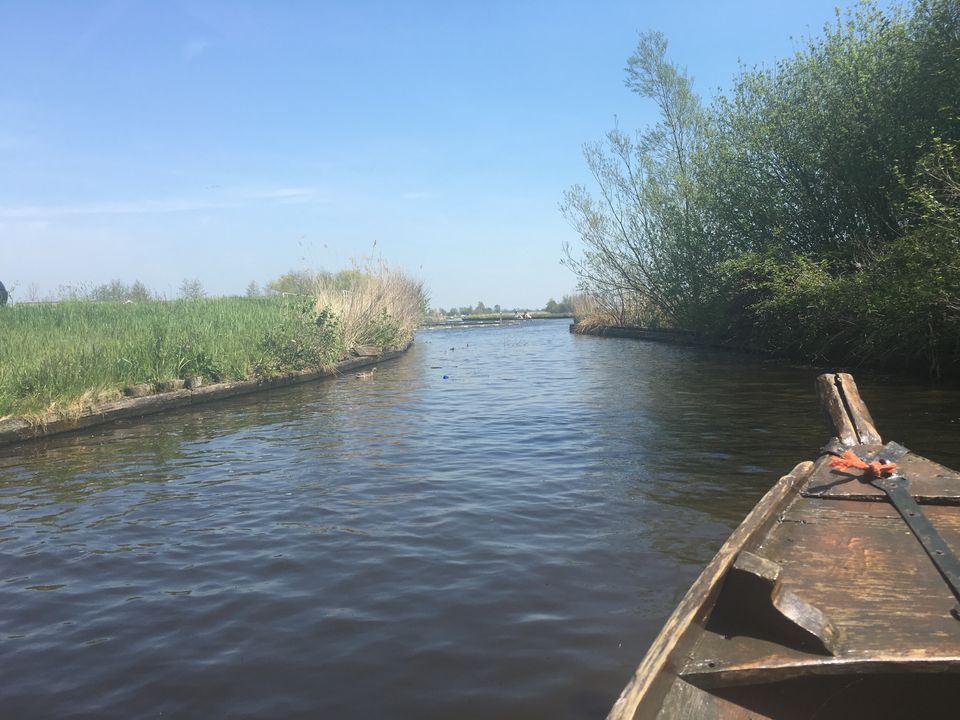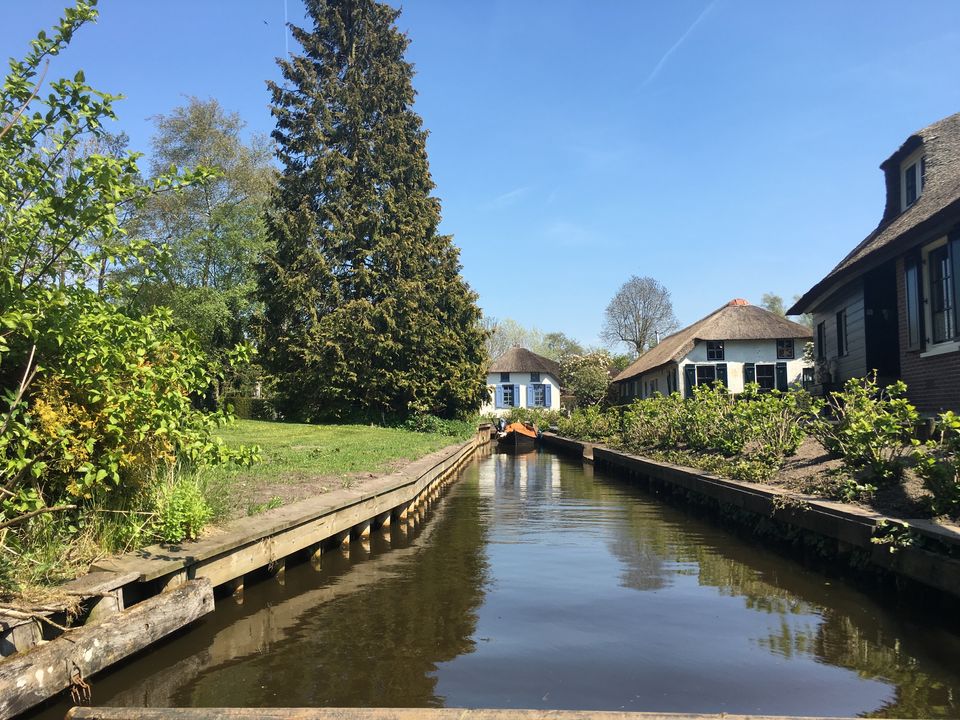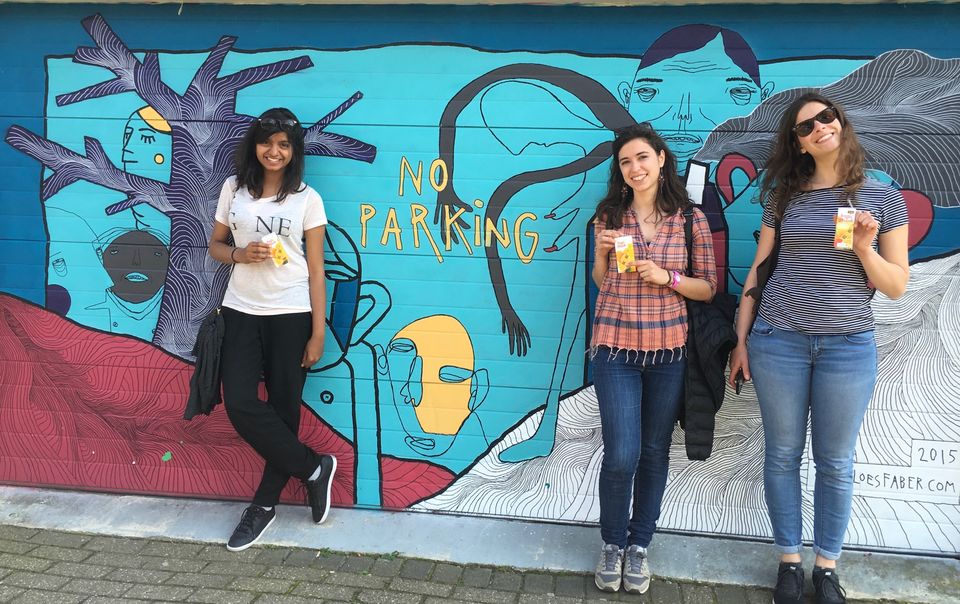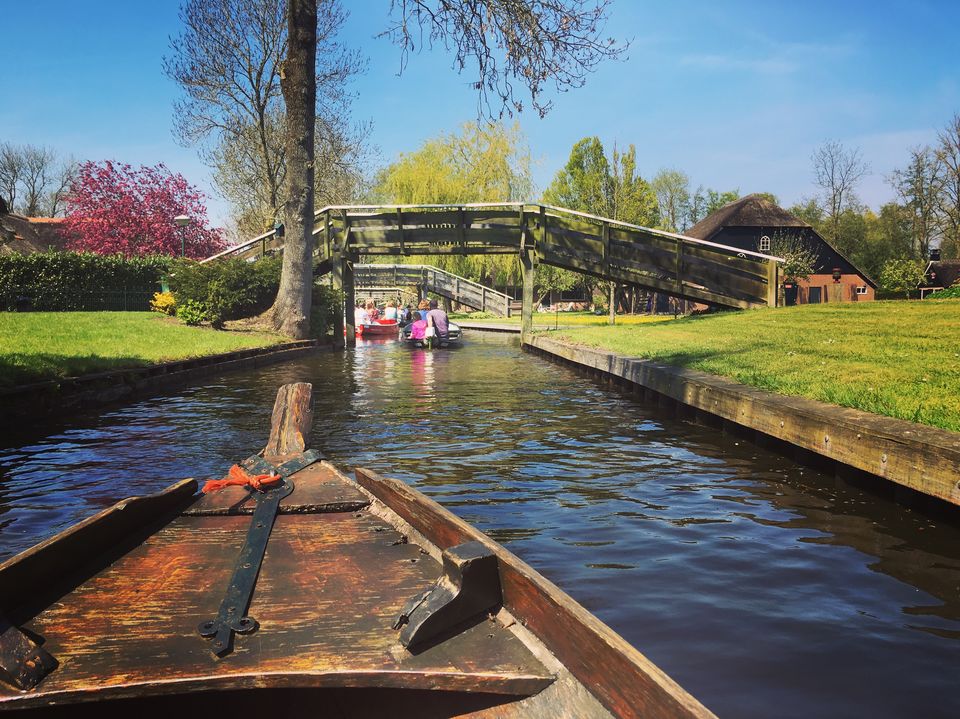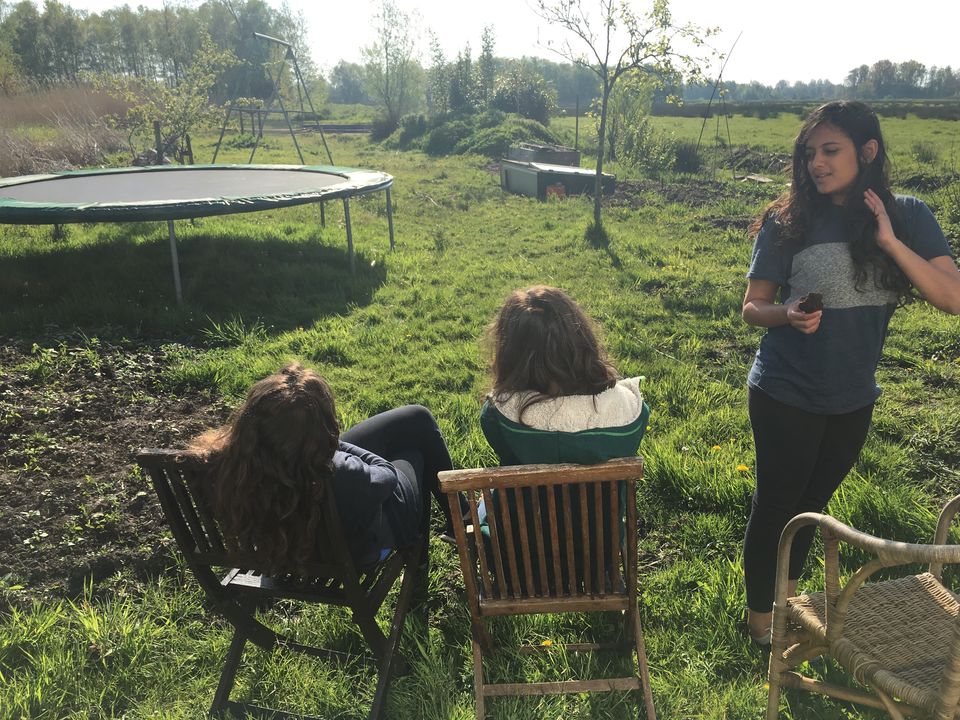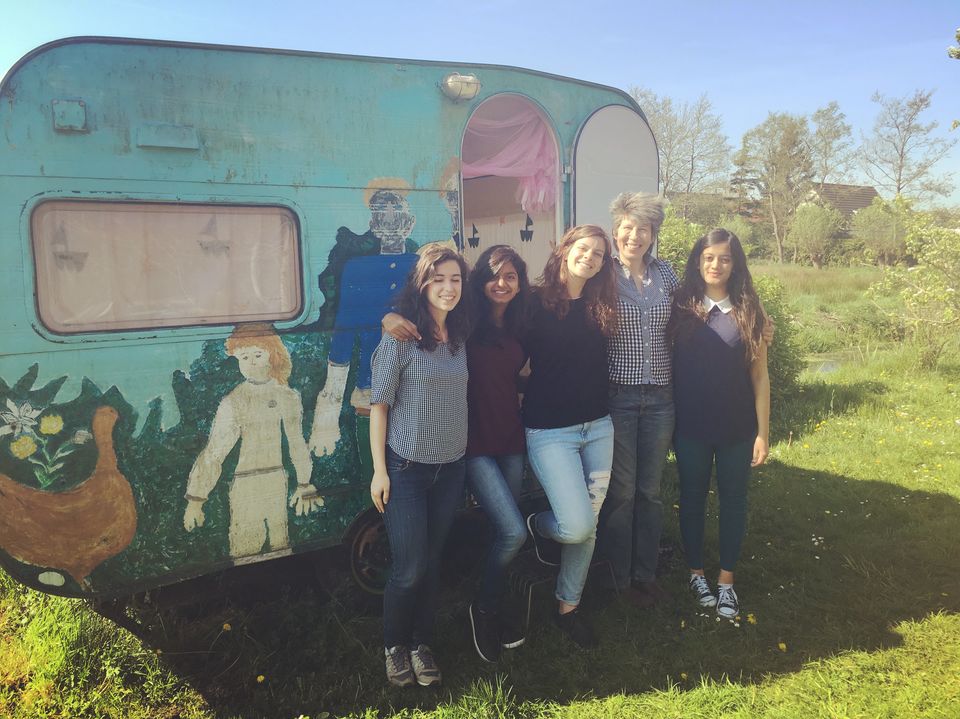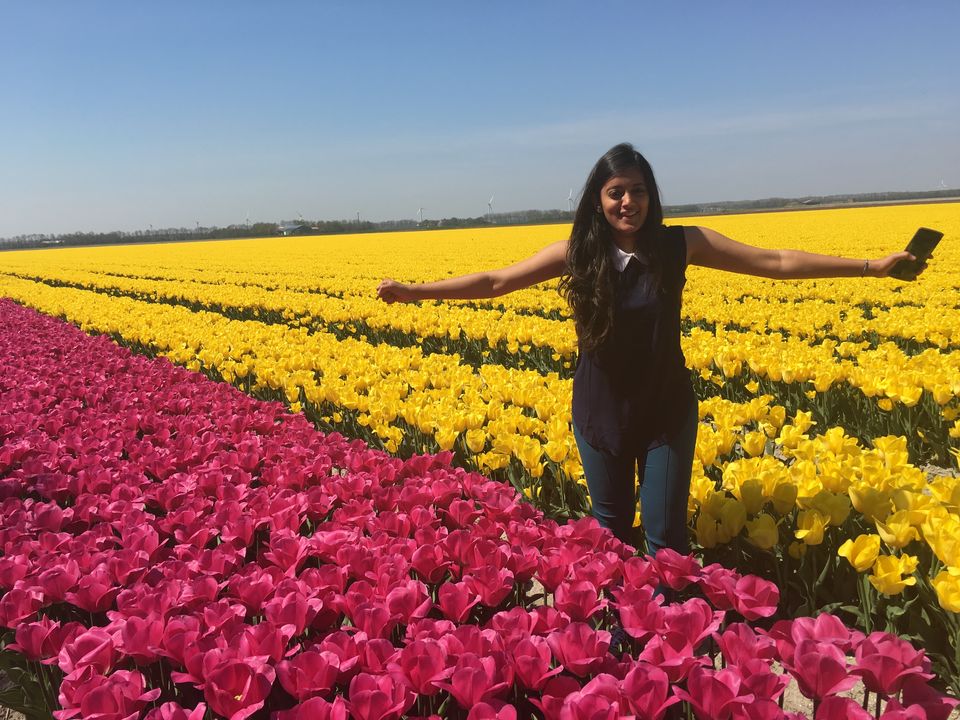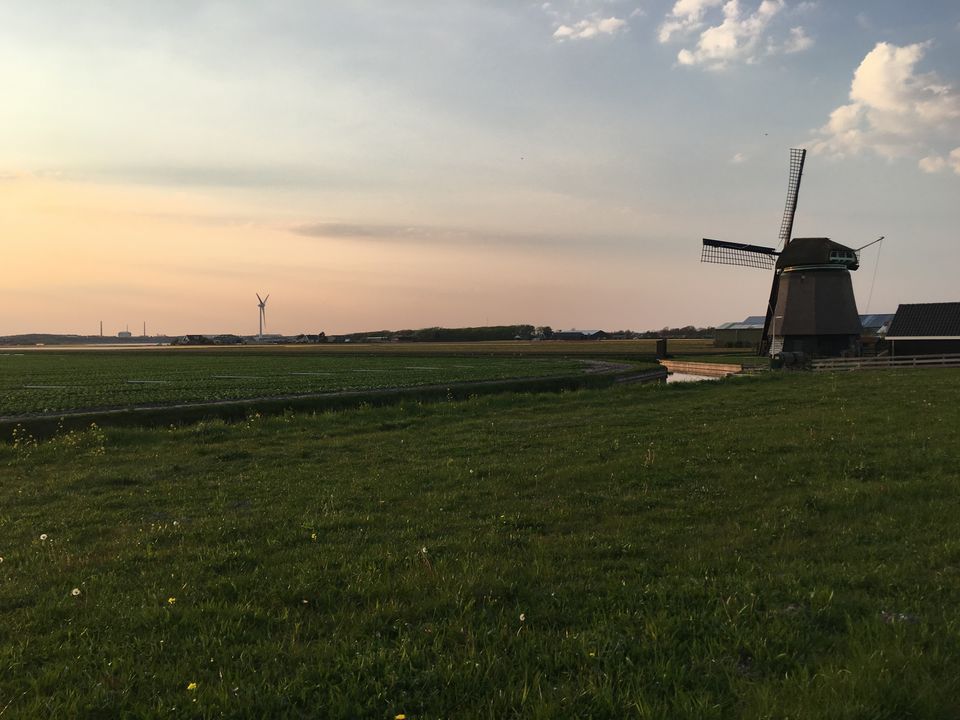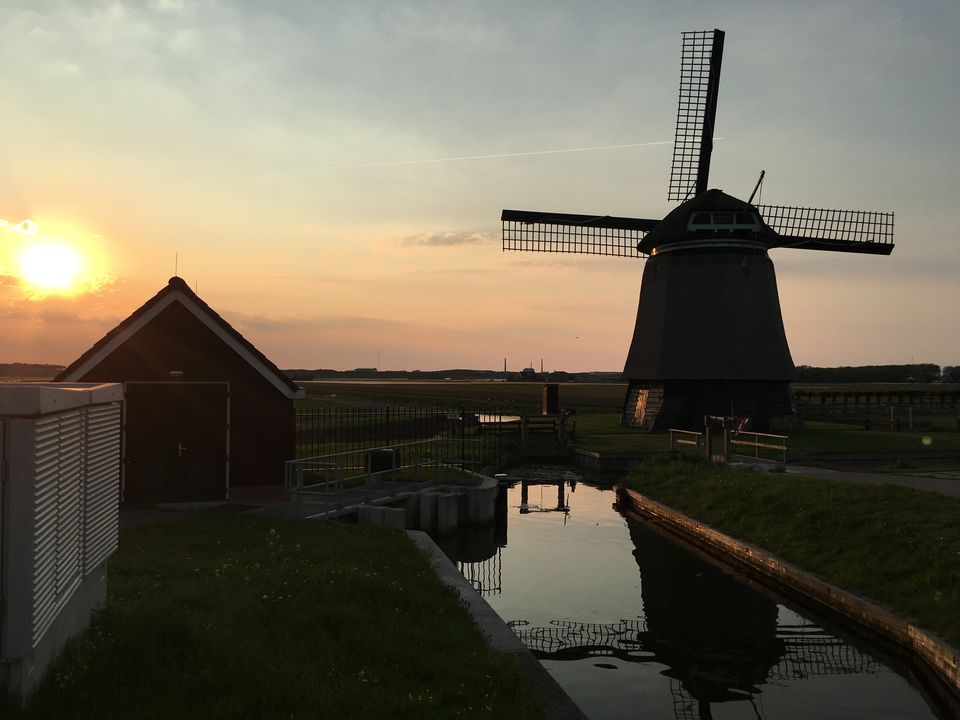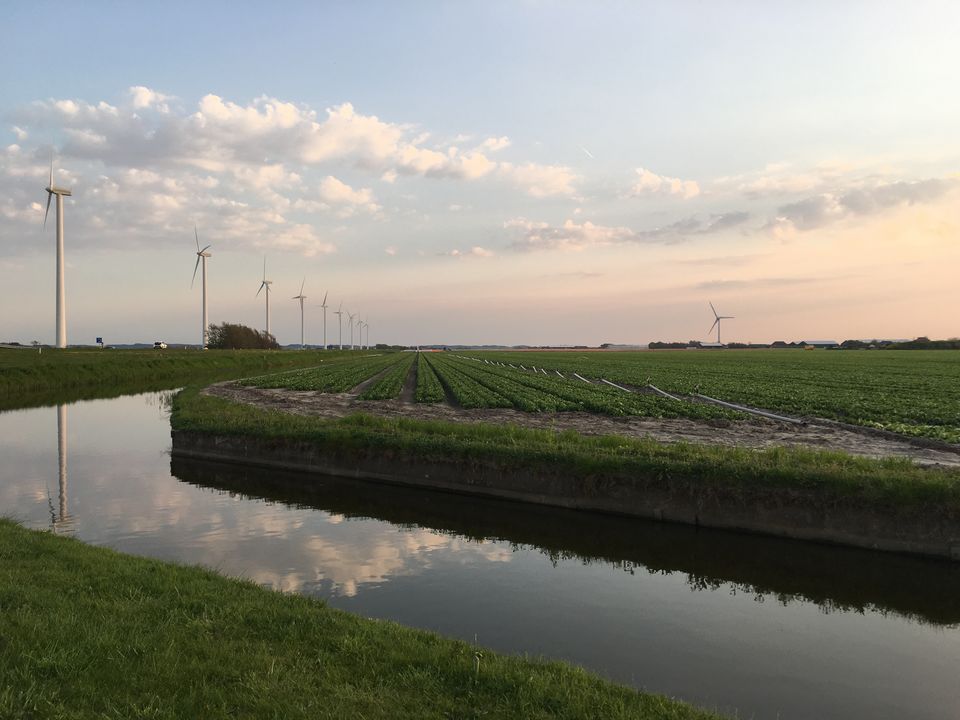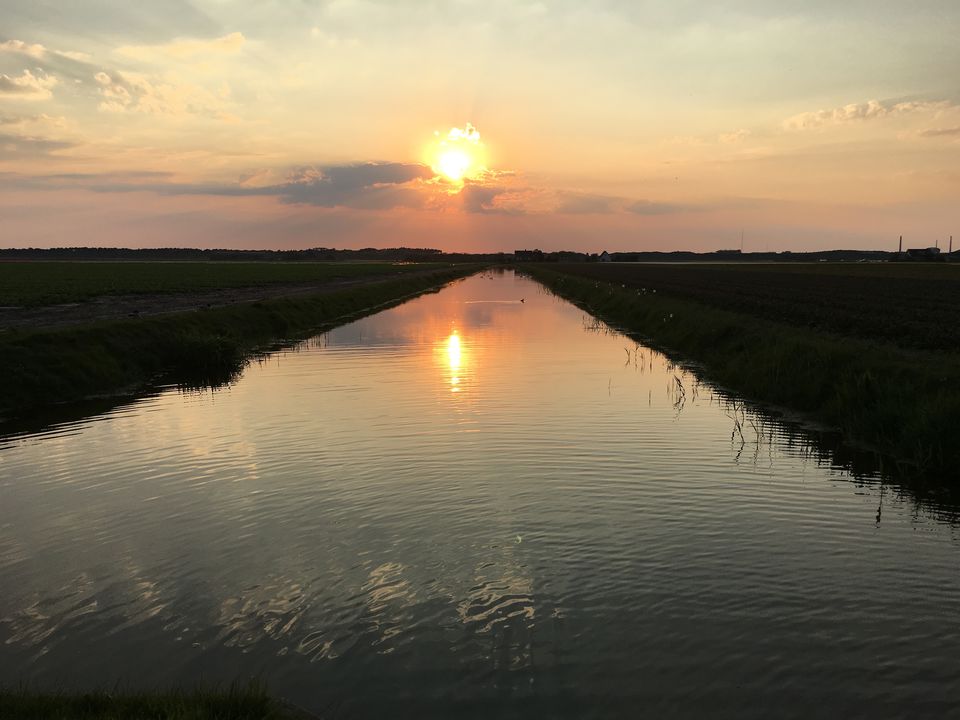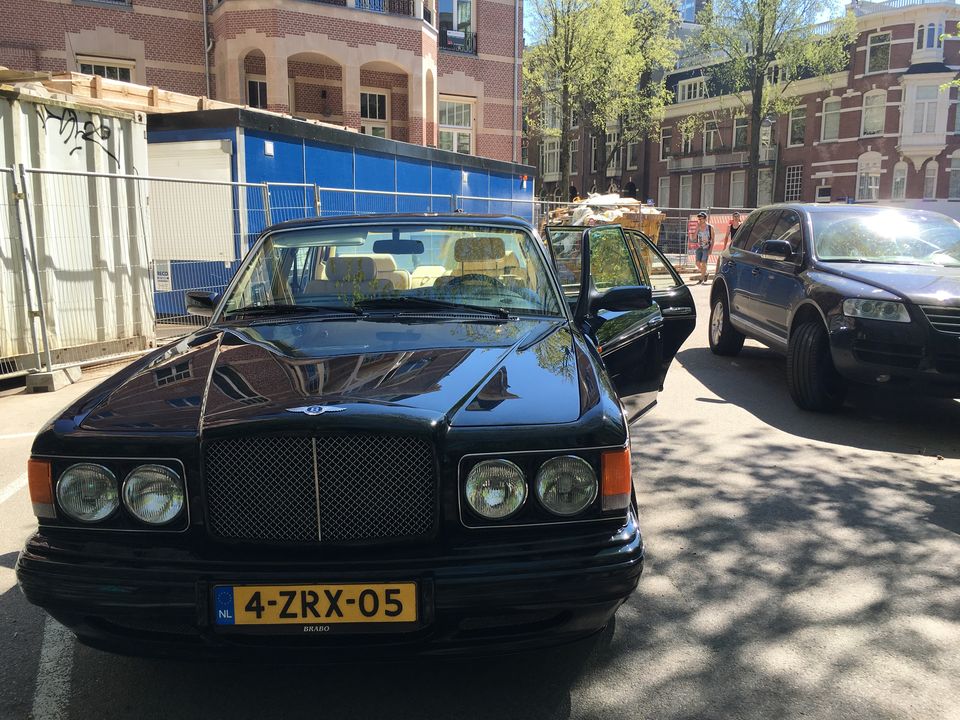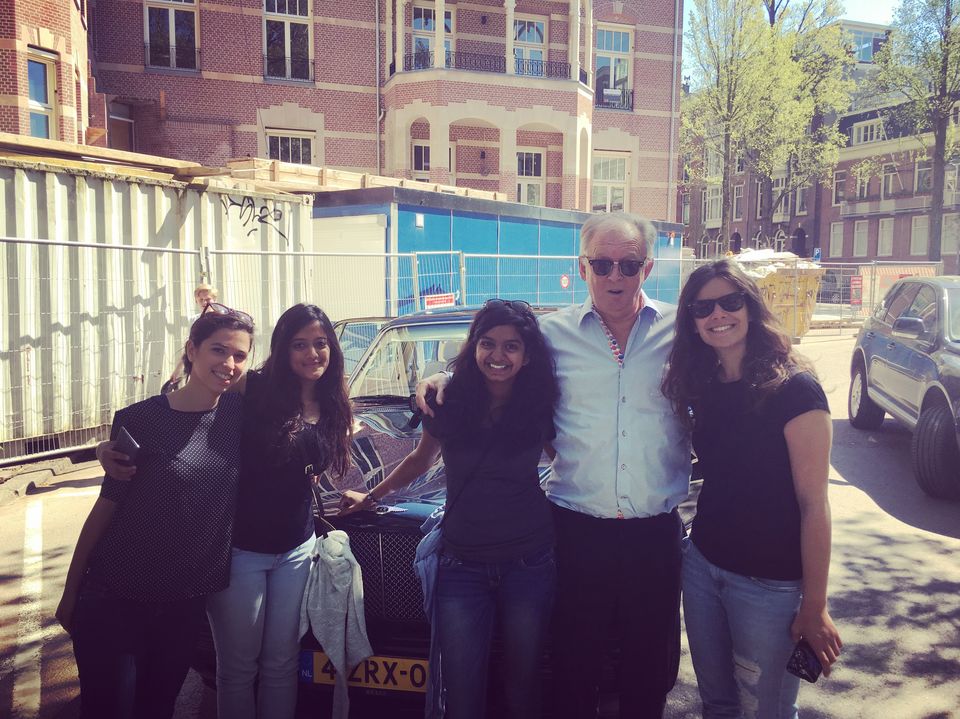 "The earth has its music for those who will listen" and I guess we hit the right strings.
To take a car, friends, and two pairs of clothes and hit the road to see Holland had always been my idea of discovering this country. Those three days have made me realize that fairy tale settings exist for real. It was a small trip that was planned hastily and as they say certain things remain best unplanned.
Giethoorn , "Venice of the North" as it is largely known was our first stop. When you're left to look at this small village on a boat, your eyes can barely handle all the beauty at once. The blues of the water, the pinks of the cherry blossoms and the greens around you fill you up with so much energy that you strive to sink it in, all at once. Those occasional "traffic jams" that tourists give you here when you enter the canals in the center of the village are indeed funny. You know you're in Giethoorn when traffic jam is not because of the bikes but because of the boats. And leaving this soulful place behind, we were yet again headed further up north to Groningen.
After having found a "free" parking (a birth right to students) we were on foot to the city center of Groningen. An important tip: when you can't find the center, look for the church and keep walking towards it. Some typical European structures and a beautiful university building is what make Groningen. A walk around this place on a sunny day was quite delightful. In less then a day we had already seen two contrasting settings of this country and after a fulfilling dinner we were headed to Scherpenzeel, Friesland where we were to crash the night.
Yes, it is true that this country is flat but that makes the landscapes here so symmetrical. You know the nature is calling out to you when you certainly stop the car to capture all the colors of the sunset. The more we drove towards such landscapes; we knew we were entering into a no-man's land and that Friesland was more than what met the eyes. Our accommodation was literally in the middle of nowhere. That's where our first host, "Titi", greeted us. She is an artist by profession and people's lover by choice. Her house spoke volumes of her art and each corner of the house is eccentric in its own way. We stayed in her art studio for the night, yes really an art studio, which opened into fields at the back. A beautiful house, a dog, rooms in caravans, trampoline in the fields and a loving host, this was a perfect weekend getaway. "We don't travel the world, the world travels us", these were Titi's words that keep ringing in my ears. It's beautiful as to how she is making stories sitting right in her house by hosting people from around the world. Having spent the night there, the next day we were headed to the island of Texel.
While on our way to Texel, our language barriers (being two Italians and two Indians and the confusion of left and right) made us take a wrong turn and we took a longer route. Well, things happen for a reason and this country surprised us yet again with numerous tulip fields on both sides of the road. We quickly stopped by the fields and couldn't believe the colors of the nature. This largely defines the trip more than the destinations. To reach Texel, we took the ferry and spent the remaining day there soaking in some sun and sand. For this night, we were headed to Zandvoort where a lovely accommodation awaited us by the sea. To reach Zandvoort, one has to drive through a beautiful national park or the dunes as the Dutch people call it. This is probably the closest this country can get to hills but jokes apart the drive to Zandvoort was indeed beautiful. On our way here, we saw some beautiful landscapes full of tulip fields, water bodies, typical dutch windmills and the sheep. I think that was my moment of the trip when my eyes met the whole of Netherlands in one frame.
In Zandvoort, we had a Dutch host, Marc, who is a teacher by profession. A warm person by heart, he served us a perfect dinner table for the night and we crashed with happy stomachs. In the morning, after a hearty breakfast served by Marc we were headed to Harleem where we had to say goodbye to our car.
Having dropped the car we were clueless onto getting to Amsterdam. One of us thought of giving hitchhiking a try. Yes, really! We harmoniously agreed to this idea and ofcourse we were trying to save some money. Four girls, stranded with bags and a box of apple flaps, we stood by the road asking for a lift. There were lots of appreciating honks and hand waves, but none of the cars stopped by. After a while when we almost gave up, a BENTELY (let me emphasize that) stopped by. YES! A handsome old man called Charles stopped by to offer us girls a ride to Amsterdam. He was on his way to Amsterdam to pick up his "lady friend" for a date. Now that's sweeeeettt! A chat with him during that ride made us realize that he was full of life and that he ALSO hitchhiked like us in his young age. However long that ride was, I shall always think it wasn't long enough. He dropped us by Vondelpark in Amsterdam and we had a beautiful lunch in the park. Who could have asked for a better end to this trip?
When God was distributing lands, he was biased to this country! By the end of this trip all I kept saying was "If this is a dream, never wake me up."