In spite of its location in the heart of the city, Bhuli Bhatiyari is coined as the most haunted place in Delhi. It is located just behind the Jhandewalan Metro Station and the famous Hanuman statue. If one isn't aware, the place can get easily overlooked. A 5-10 minutes walk along the wall from the metro station gets you here.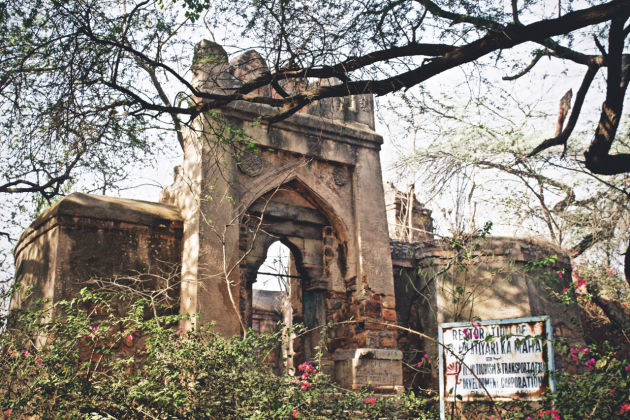 Bhuli Bhatiyari Mahal is a hunting lodge built by one of the Tughlaq kings in the 14th century. There are various stories on the internet which explain how the place got its name. A sign outside the structure prohibits people from entering the premises after sunset. But there is no guard to enforce the rule during the night. Stories on the internet say no guard can stay here for more than two days. The entry gates lead to an open courtyard which has low ceiling cave like rooms along the inside walls. There are stairs in the courtyard which lead to an upper level appearing like a smaller courtyard.
The place is next to the Central Ridge area, a dense jungle which is as creepy as this Mahal. Few minutes from this place and further into the ridge, there is an open roof theatre. The theatre got burnt to ashes in an accident some years ago.
Hope you enjoy watching the pictures as much as I enjoyed clicking them.