25th May, 2016-29th May, 2016

Sometimes it's difficult to sink in the beauty of a place. The beauty which is beyond imagination. The beauty which is so mesmerizing that you feel you are in a dream world. Yes! Finally I reached my dream destination : "Prashar"
ASHISH'S HOUSE
After travelling alone for 10 hours in bus (my favourite HRTC Volvo) from ISBT, Delhi I found Ashish waiting for me at Kangra, Himachal bus stop with his scooty. Travelling in scooty in mountains- Wow! I became all excited. The cool breeze was touching my skin, the fresh air was filling my lungs and I felt as if somebody had taken me out from an oven and put me in a refrigerator. We reached Ashish's house. Situated amidst the mountains with greenery all around Ashish's house is beautiful. It was so neat and clean that after coming back from the trip the first thing I did was cleaning my room.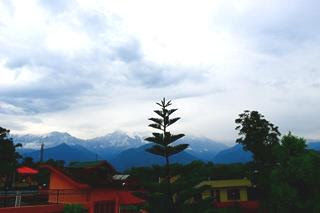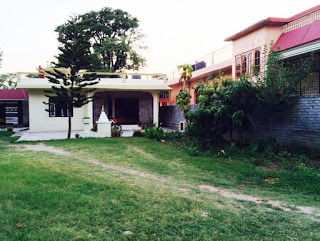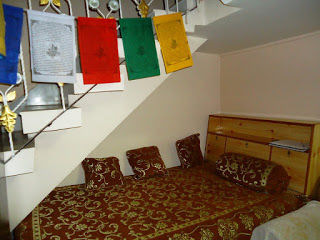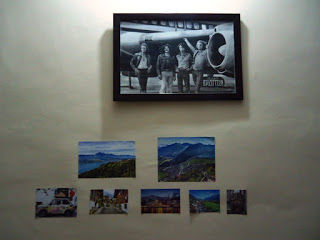 THE LOST JACKET AND MY FAITH IN HUMANITY (IN TRUE SENSE 'ATITHI DEVO BHAVA)
After having breakfast (delicious omelette and tea which Ashish cooked for me) we left from Ashish's house and our journey till Prashar started on our favourite Duke. Prashar is around 160 kms from Kangra. Enjoying the weather, the roads, the mountains I went into silent mode and Ashish asked me if everything was fine. I suddenly woke up from my thought process. "Nothing! As soon as I sit on the bike I go in meditative mode."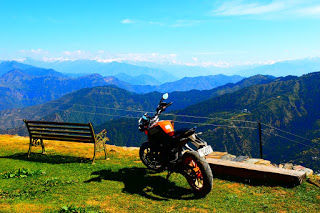 After crossing almost 60 kms I suddenly realised that I had dropped my newly bought, not too inexpensive jacket. Ashish being very patient turned the bike and we started travelling back looking on road sides. Travelling back was boring and time consuming but we had no other option. Unsuccessful in our endeavours we reached a point some 30 kms back at the market which we had crossed previously and I asked one shopkeeper about my jacket. To my disappointment he moved his head in 'No'. My mood was a little off but we again started our journey. Suddenly after 2-3 minutes two boys showed their hands and Ashish got little irritated but still stopped the bike. The boy just said, "Jacket!" . I almost jumped. He took out my jacket from his bag which he had kept very neatly and tidily and told that any car would have spoilt it so they took it and were waiting for us to come back.
After my mobile was stolen in Delhi by the person to whom I offered help I lost little faith in humanity. But after this incident my faith in humanity was restored. It was cold and in that time a woollen jacket is one precious thing. Because of this incident we had to travel extra 60 kms which almost took our 1.5 hours but as it is said "All's well that ends well", I finally got my jacket back.
FOREST GUEST HOUSE
In Prashar there are only two places to stay- PWD Guest House and Forest Guest House. We booked Forest Guest House around 10 days before. If one does not get guest house then only option remains are tents. When we reached guest house the caretaker told us that our room is booked only for one day and we had to stay in tent the next day. It was 5 degree there but we didn't have any other option. The room was okay and not that great but yes atleast we had roof on our heads. We saw many cars going back as they didn't get any place to stay. The next day we were all prepared to shift in tent and Roop Singh was the owner of our tent. Roop Singh and our guest house caretaker were good friends and while we were still pondering where to put our tent they told us that they have arranged a room for us, a VIP room which is allowed only for Forest Officials. I saw the room and I controlled my happiness in front of Roop Singh. That room was amazing. If I would get a chance I could stay there for N number of days.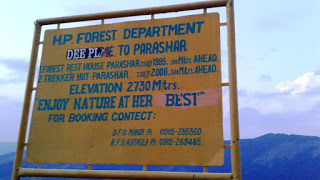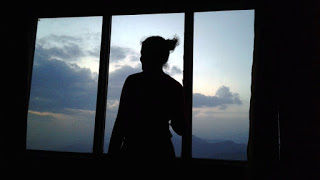 PRASHAR
Words are less to describe this place. Let the pictures speak: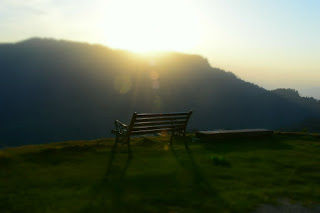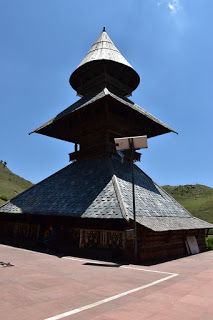 PC:ASHISH SOHAL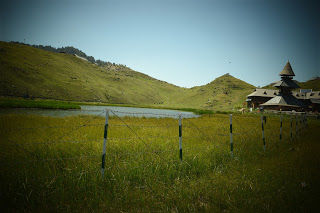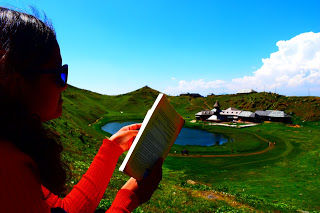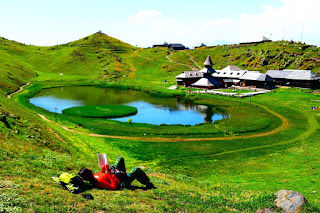 The road from Kangra till Mandi is very smooth but the final 25 kms journey to reach Prashar is all kacha road. The journey requires a lot of patience and zeal of adventure. But then it's all worth it.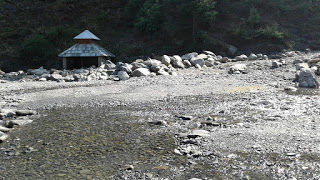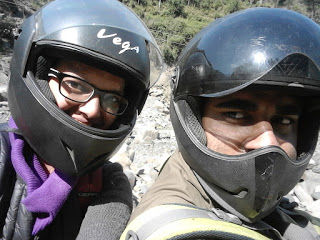 RETURN JOURNEY
On the way we experienced hail storm and the trip became all the more adventurous and beautiful.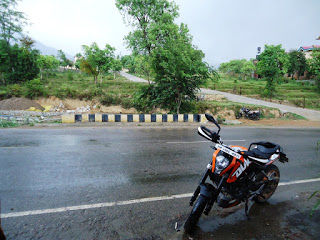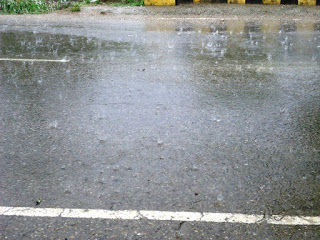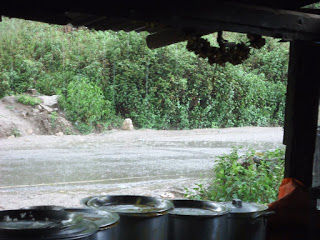 BAIJNATH TEMPLE- A TEMPLE DEVOTED TO LORD SHIVA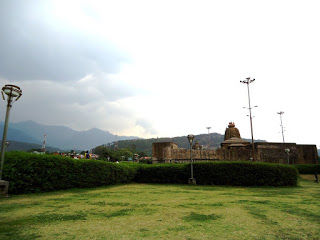 TEA GARDENS AT BANOTU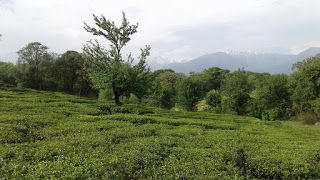 S. SOBHA SINGH ART GALLERY
Such places could be known by a local only, thanks to Ashish he took me to S. Sobha Art Gallery in Andretta Village. Shri Sobha Singh is popularly known as Picasso of India. His paintings mainly includes portraits which looked very real. One of his famous paintings is Sohni Mahiwal painting. Photography was not allowed in the gallery but a person who loves art, this a must visit for him.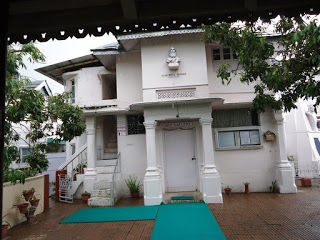 THAT CHAI WALA
Bidding goodbye to Ashish, I started my journey from Kangra to Delhi. While returning my bus stopped at the same dhaba and I got down to buy water bottle. I saw that chai wala from whom I took tea while coming. I recognised him and I knew he won't as he meet so many people in one day. He looked at me and immediately said "Pehchana, wapas ja rahe ho? (Did you recognise me, are you going back now?" and I smiled and said "Yes!".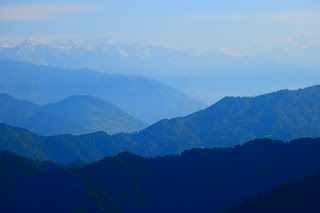 Trip first published on The Day I Realised That I Am Alive