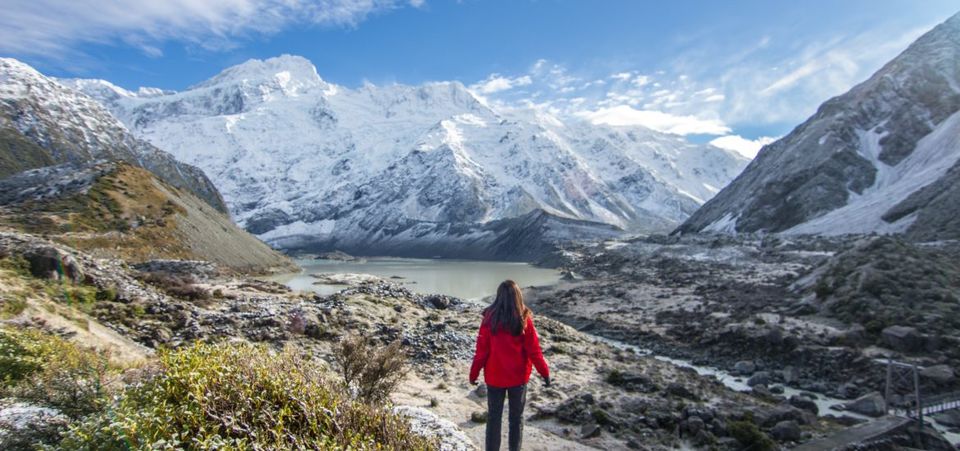 Kia Ora! Together with 3 other comrades, we took on New Zealand's South island on a campervan. If you're new to the word campervan, a campervan is a self-contained vehicle where you drive, cook, eat, sleep, and sometimes poop (if you really must) in the vehicle. Self-contained vehicles are allowed to park in campsites with even the most basic amenities (i.e. only a dump hole that acts as a toilet).
We rented a campervan for 10 days in May 2016 for NZ$500, including insurance. If you break the cost down, that's $50 a day, and each person only pays $12.50 for the rental per day. This excludes petrol charges, of course, but I don't think you can find a better deal elsewhere, considering we eat, sleep and move around the South in this vehicle.
Roads in New Zealand are really easy to drive. Take it from me. I've only gotten my driving license a month before hitting the roads in New Zealand, so when I say it's easy, it really is.
https://www.instagram.com/p/BGLp383KsUJ/
The most challenging rides might be the winding ones en route to Queenstown (above), or whilst driving through snow. Otherwise, most of the roads are straight with mild bends. More on driving in New Zealand in another post.
It had been extremely challenging to plan our road trip around the South, as it involved multiple destinations and plenty of research. There was so much to do and see in the South that the only limiting factor was time and weather.
You almost cannot travel around New Zealand's South without your own vehicle, because bus companies don't go to all the picturesque locations. While everyone's travelling pace and priorities might differ, there are certain attractions in the South you simply cannot leave without witnessing, for the sights are simply stunning.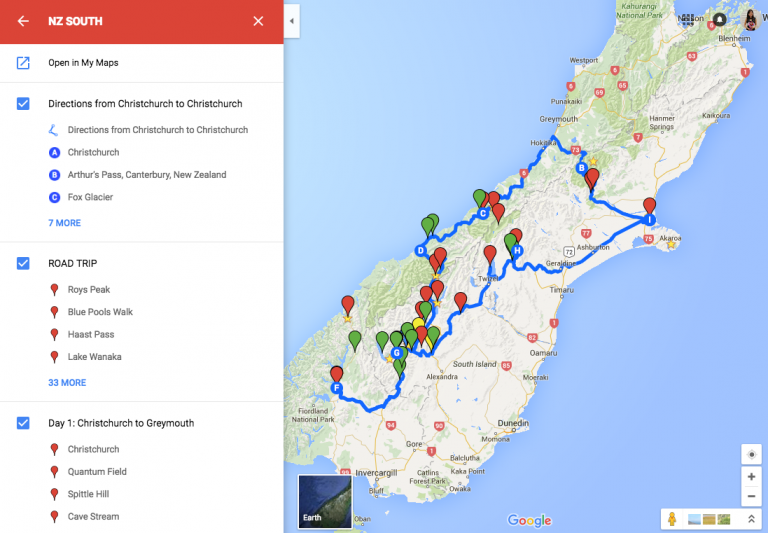 Pictured above is an overview of the entire route which we took in 10 full days. We've been there, and done all the background work. Now we bring to you 19 of the best, unmissable spots of the South.
And so our adventure begins...
We went in a North to South route, beginning our journey at Christchurch. After we picked up our car, we dove straight to a supermarket to stock up on food supplies, and raced to beat the dark by heading straight to Castle Hill.
1. Castle Hill/ Arthur's Pass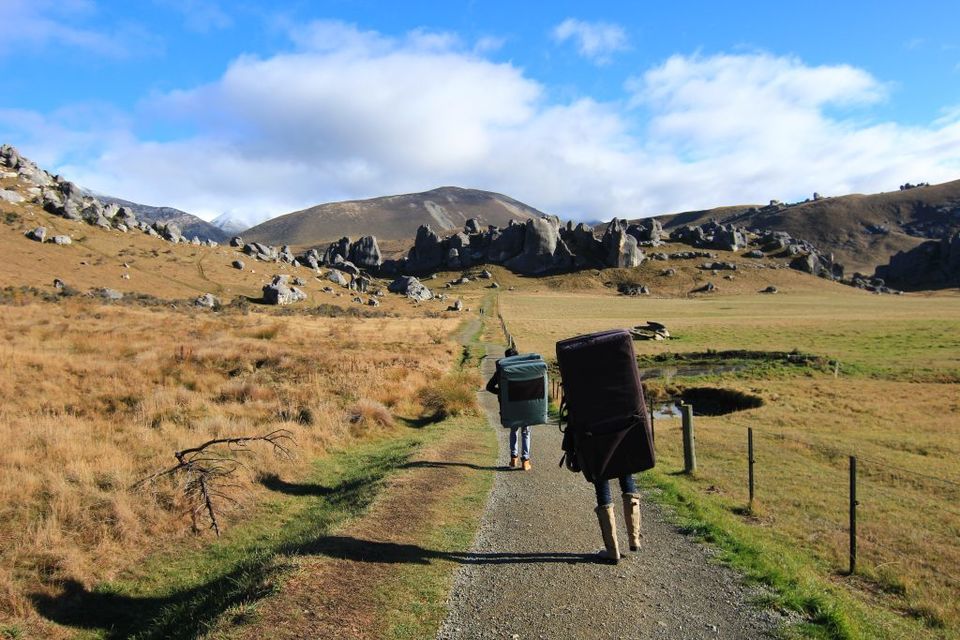 Our main intention to come here was to climb. With hundreds of boulders splayed across hectares and hectares of land, the boulder choices were endless!
Only... we didn't climb much because our fingers weren't acclimatised to the cold and we were rather amateur at outdoor bouldering.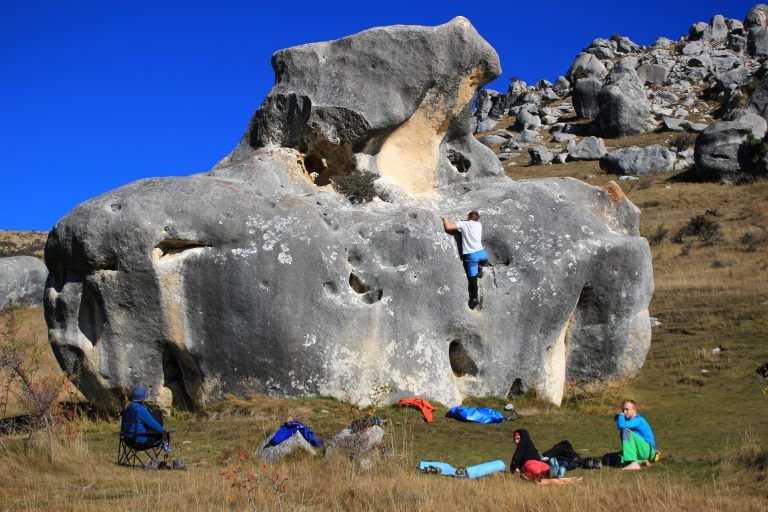 Watching the pros do it!
2. Lake Pearson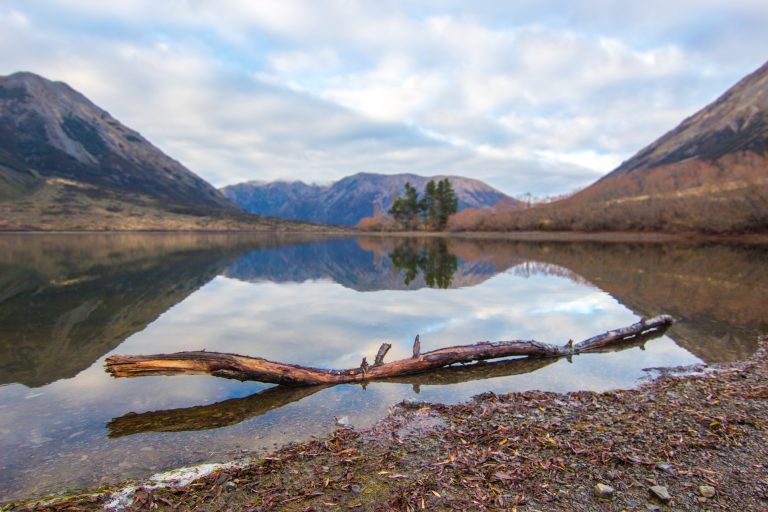 This wasn't an essential sight to catch, but since we camped here (with and in our campervan) overnight, we were greeted by a magnificent view of the still waters over Lake Pearson.
3. Franz Josef Glacier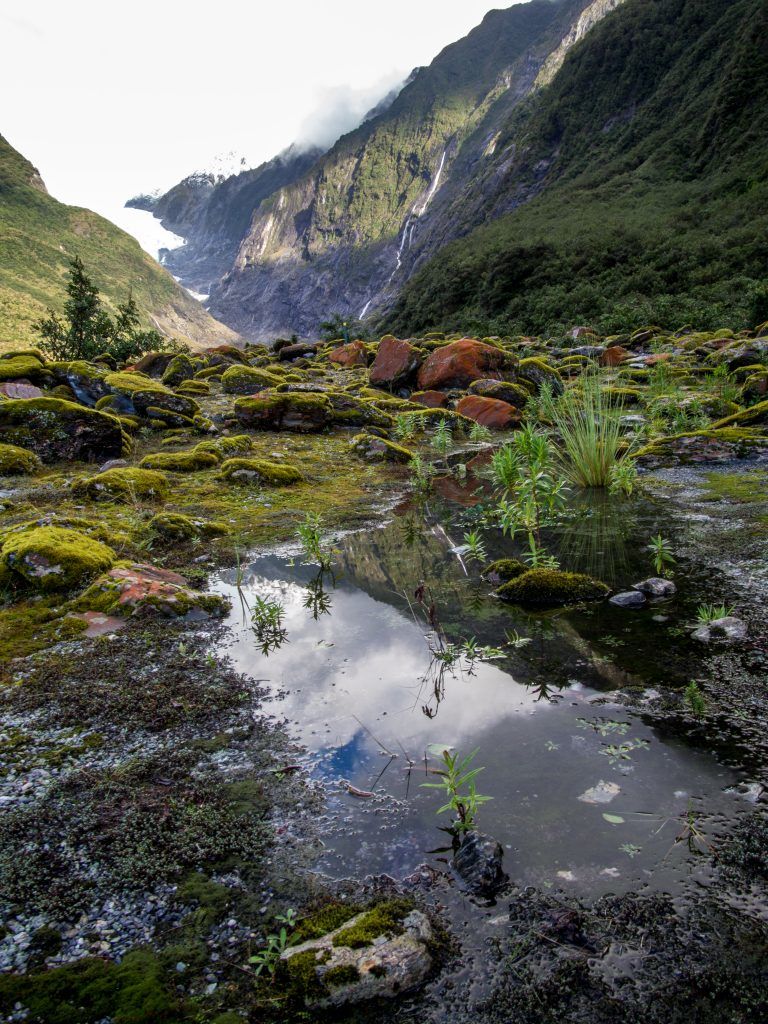 A town that is somewhat similar to Fox. We did our glacier hike at Fox Glacier, but went for the terminal face walk (a walk along the base of the glacier and is free) at Franz Josef. More information on how to access the terminal face walk in See New Zealand's Glacier For Free!
4. Fox Glacier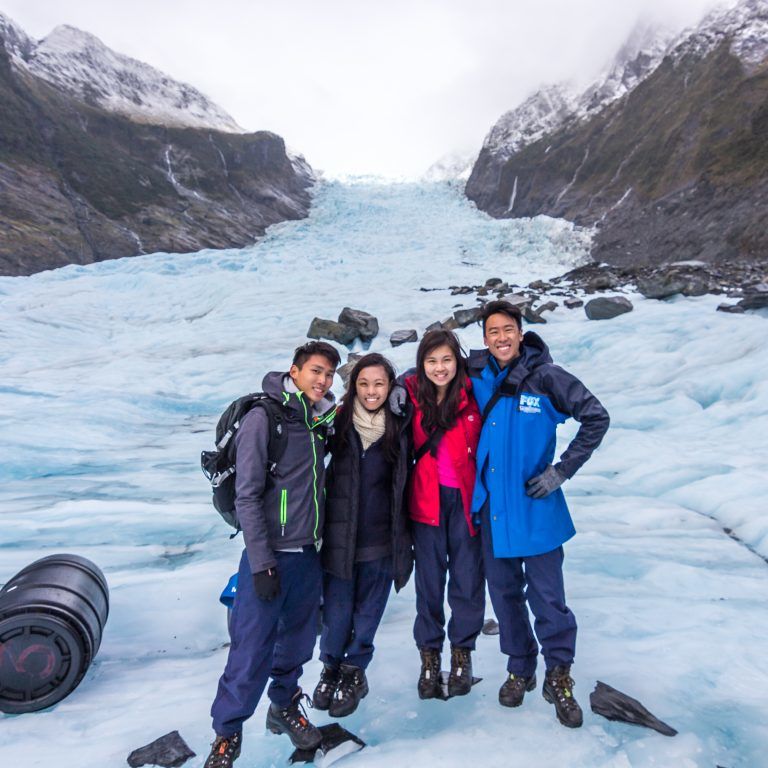 One of the greatest highlights was hiking this glacier that had us awestruck! My post, Hiking on Ice at Fox Glacier, New Zealand, regales my entire adventure flying and hiking atop this magnificent glacier.
5. Lake Matheson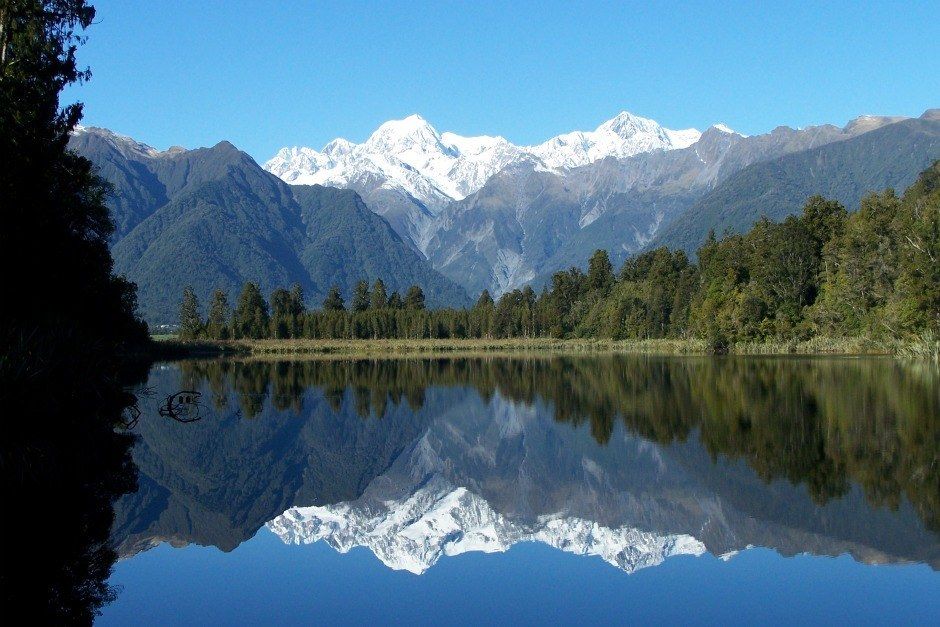 If you're looking for directions to hike to this view, read how Landlopers got this perfect view on a fine, dandy morning!
6. Lake Paringa (Viewpoint)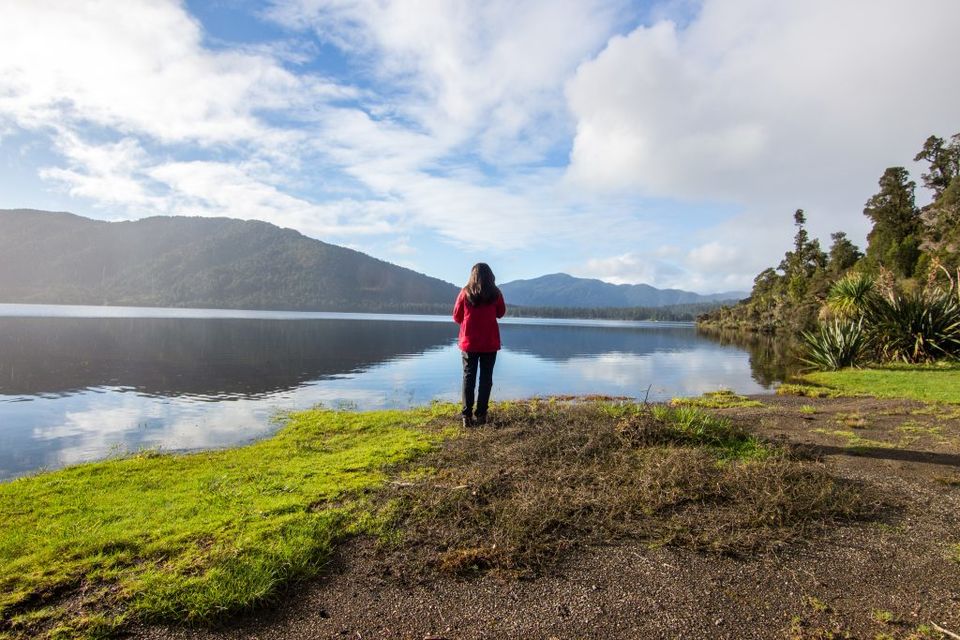 7. Knight's Point (Viewpoint)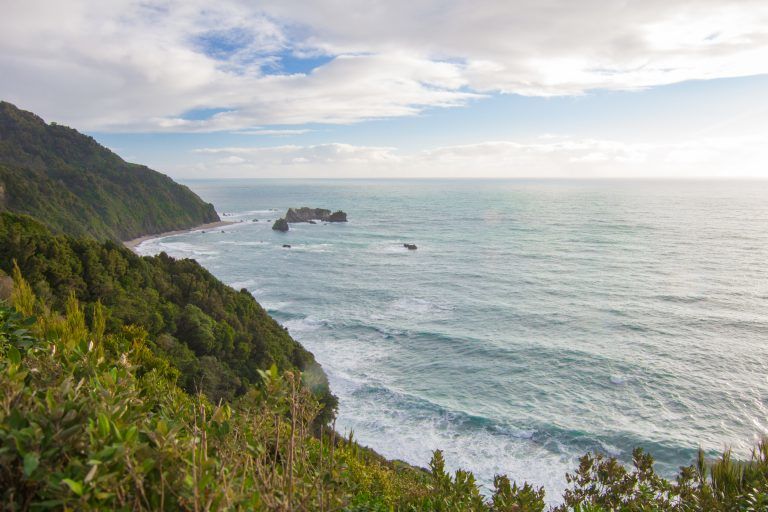 8. Ship's Creek (Viewpoint)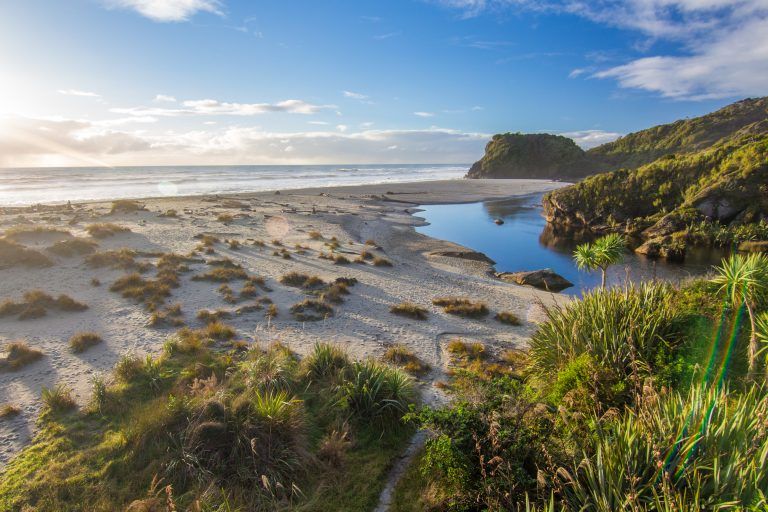 9. Haast Pass/ Blue Pools
https://www.instagram.com/p/BHRaN3DjphT/
A short 15-20 minute hike will get you this view over a suspension bridge. The colours change according to the weather and the amount of light that reflects into this water, so again, weather-permitting!
10. Lake Hawea (Viewpoint)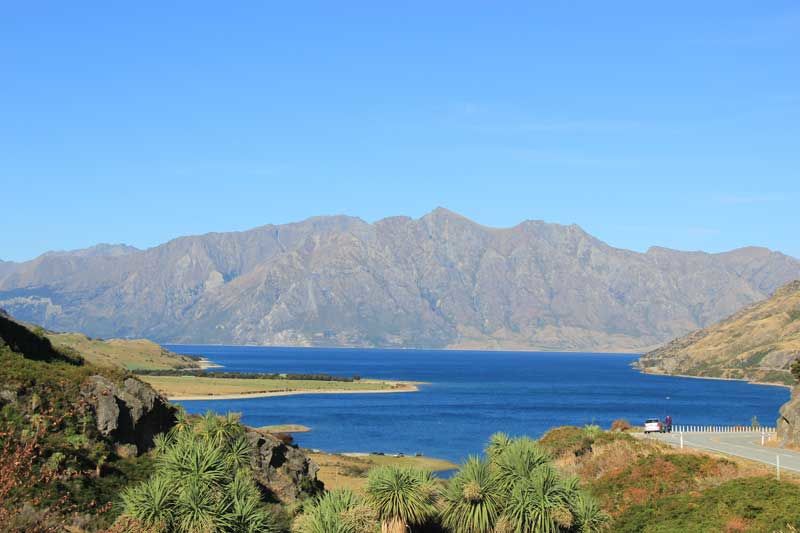 This big blue body rests between Blue Pools and Wanaka. It's a spectacular sight to behold. Then again, almost everywhere in New Zealand is!
11. Lake Wanaka/ That Wanaka Tree
https://www.instagram.com/p/BHZDh69Dktu/
Rach captures some of the most breathtaking pictures of New Zealand. With over 48k followers on Instagram, it's proof enough that her feed will inspire New Zealand wanderlust.
12. Roys Peak
If you're looking for an easy hike, this is NOT for you. But if you'd do anything for a million-dollar shot and great views (especially at sunrise!), then give this a shot.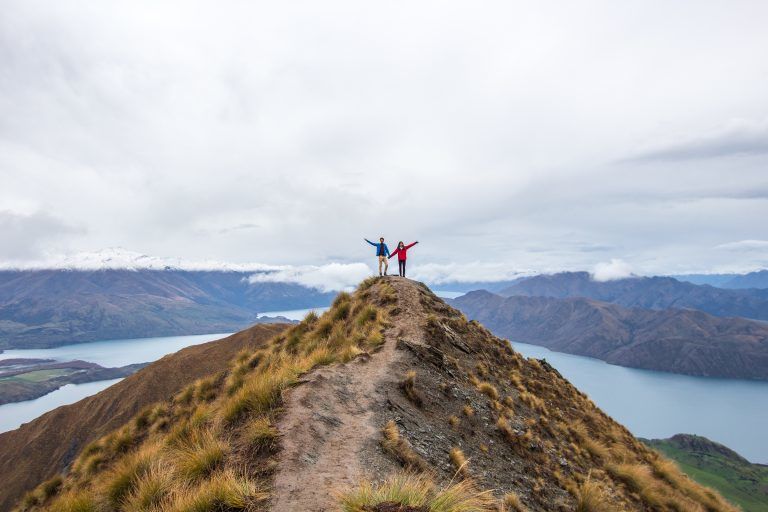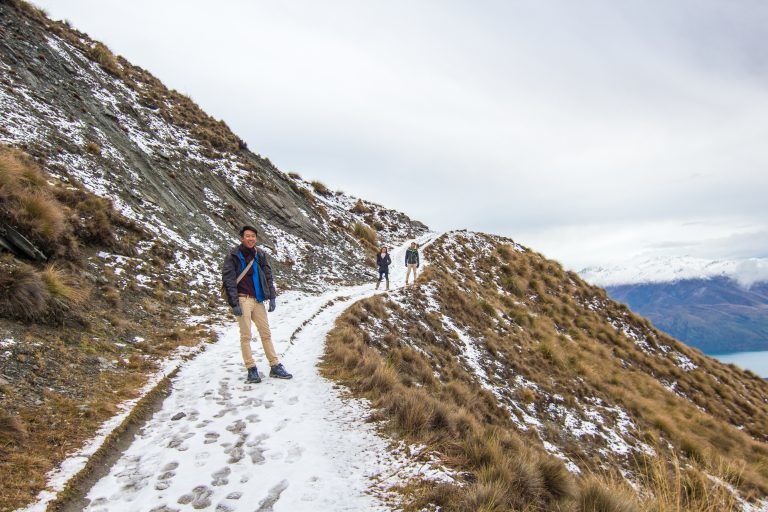 Total distance: 11kmDuration: 5-6 hours returnDirections: The track starts at the Roys Peak Track carpark, 6 km from Wanaka town
Also note that you cannot camp on this trek.
13. Queenstown
I was so thrilled as I drove in to Queenstown. First, it was the subtle change in the scenery. The leaves seem to have more colour here than anywhere else in the South in May. I swear I was not imagining this. As I drove into the heart of the town, there seemed to be more shops, more people, more life. Shops close past 10pm here, unlike smaller towns in the South that close by 6pm. Only then did it dawned on me what we had been missing while being on the road - civilization.
Granted, Queenstown is probably the most expensive town in the whole of South New Zealand, because it is where most of the tourist attractions can be found. But this is also the place to get your adrenaline fuelled, and your adventure bucket list checked off. Skydiving, jet boating, bungee jumping, paragliding... I was jumping on the inside at the prospect of trying them out!
But first, you've got to get your hands greasy with their famous Fergburger.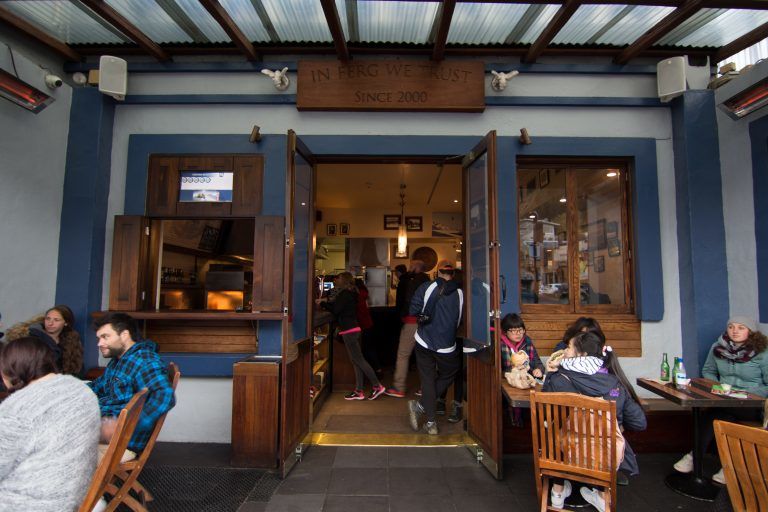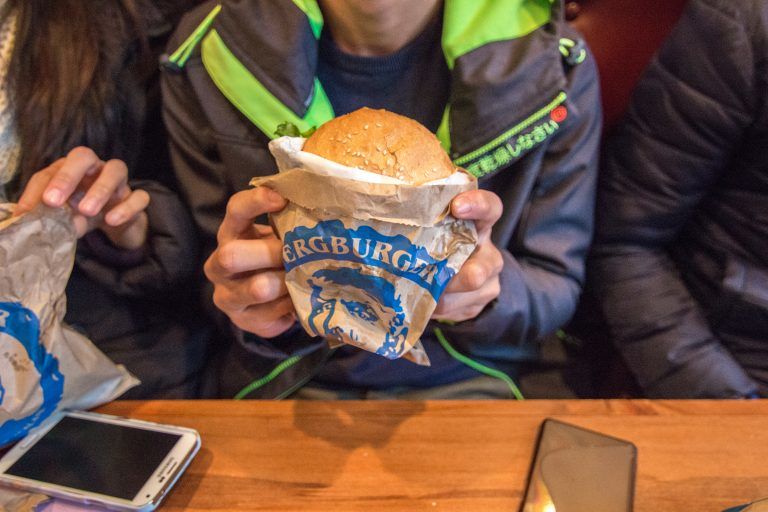 Give their bakery a shot too. It reminded me so much of typical French bakeries, that in every bite I took out of my croissant, I was oozing with glee.
14. Te Anau/ Milford Sound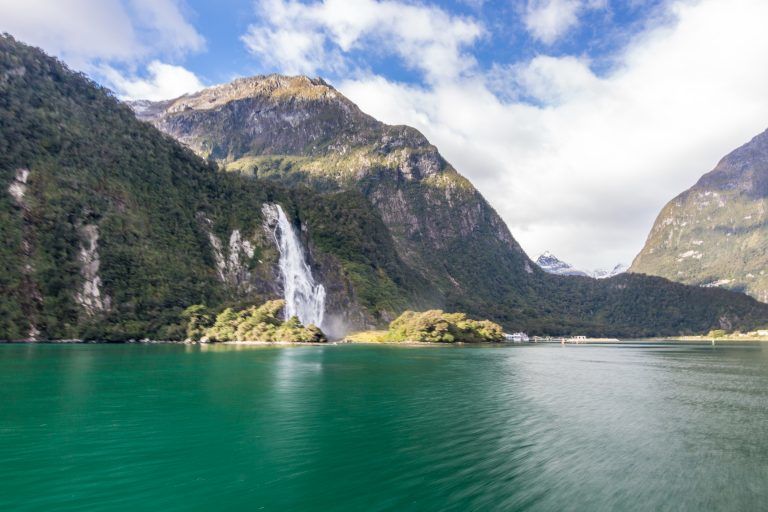 We booked a cruise tour with Jucy. There are plenty of tour operators online or in Queenstown. Do note that some operators do not operate in winter.
15. Mirror Lake
https://www.instagram.com/p/BHlqHACAhR1/?taken-by=michaelsantosoo
16. Lindis Pass/ Mount Cook/ Hooker Valley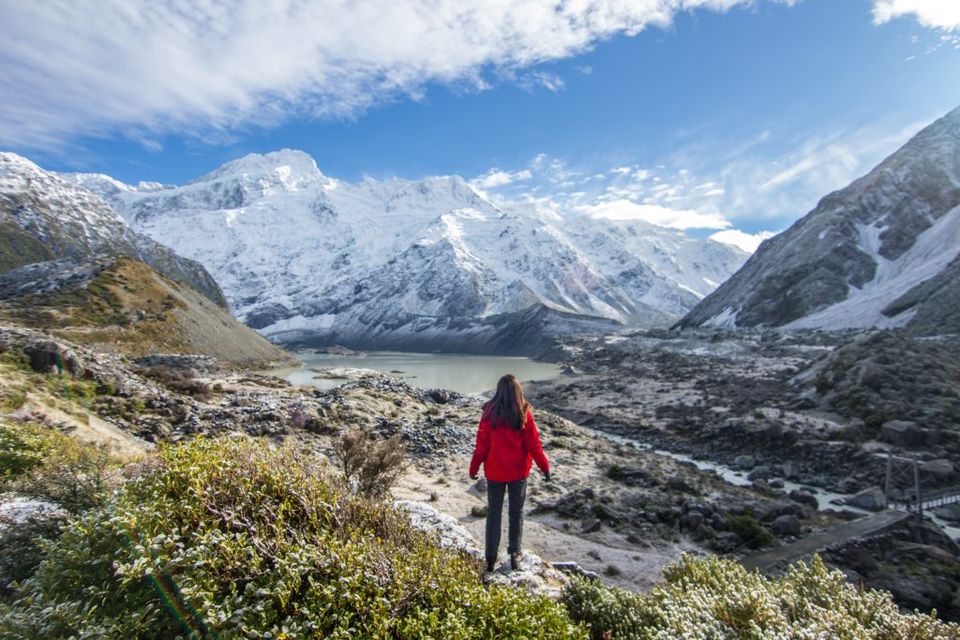 En route while hiking on the Hooker Valley trail. Visiting New Zealand in winter does have its own set of scenery to marvel at!
This video sums up our hike on Hooker Valley when we were in Mount Cook.
17. Lake Pukaki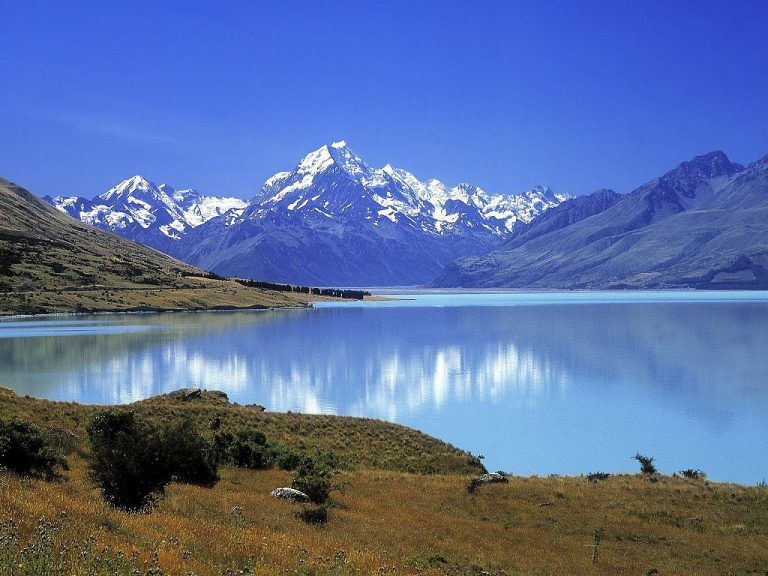 If I haven't mentioned already, it rains A LOT in New Zealand. While we went in May (the beginning of winter), summer in New Zealand would still require you to dress warm, especially when night falls. Because we went close to winter, it rained exceptionally much, and they were relentless. The only good hours were in the morning, before the sky would loom for the rest of the day. Sunrise is at 7.30am, and sunset begins at 4.30pm.
As such, we weren't able to capture as much as we had hoped. I should make another trip to New Zealand, shouldn't I? :/
18. Lake Tekapo/ Church of the Good Shepherd
https://www.instagram.com/p/BHB3SooDNHu/
Lake Tekapo is the site of New Zealand's premier scientific astronomy observatory, Mt John Observatory. The observatory site was chosen in 1963 for the clarity and darkness of the night sky. In other words, the skies are almost totally free from light pollution, making it one of the best stargazing sites on Earth.
When we reached Tekapo, it fell on a cloudy night (chances of getting a clear night sky in winter is slim!), so we got a shot of the Church of Good Shepherd in the daylight instead!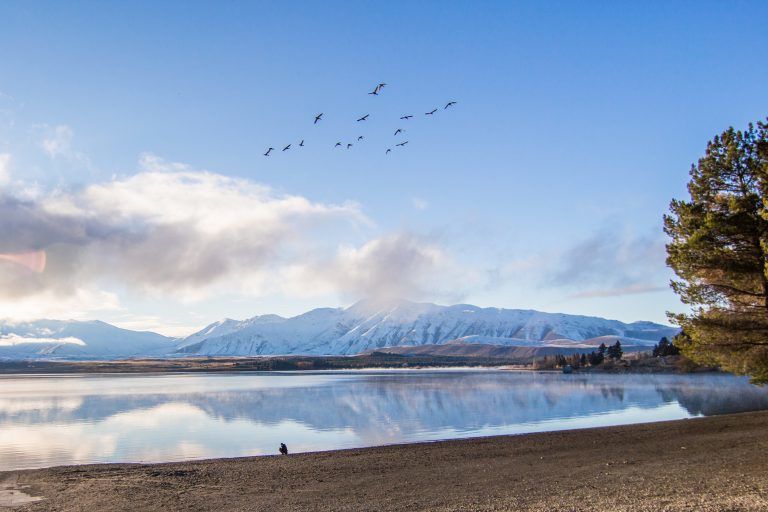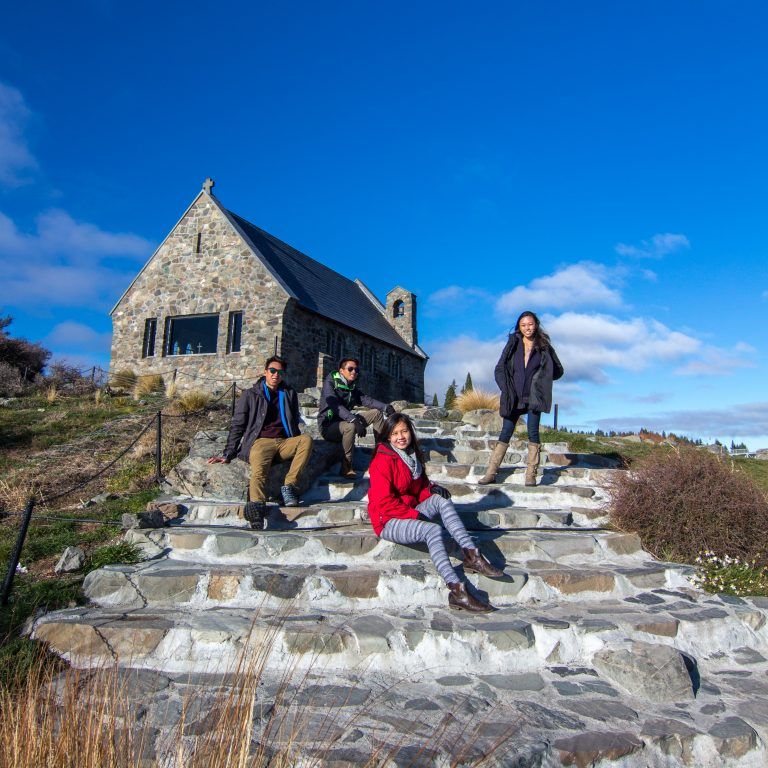 19. Christchurch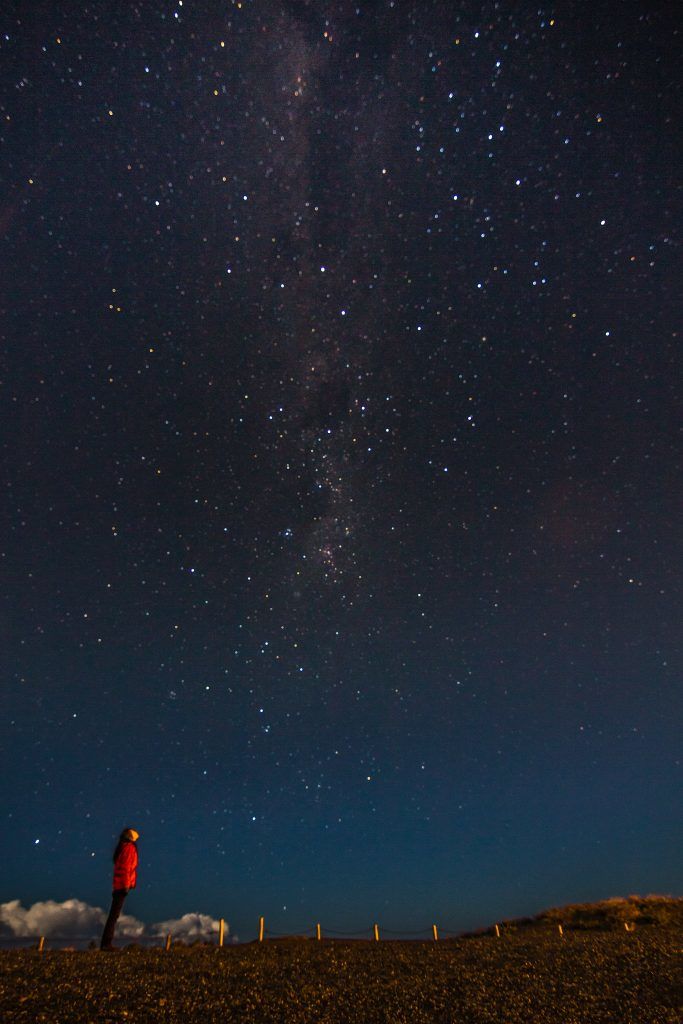 Just when we thought we'd be leaving New Zealand without witnessing a Milky Way, let alone the Southern Lights, we caught the Milky Way in the unlikeliest place - at Christchurch!
We left Christchurch town at 12 midnight and drove an hour out of town to Birdlings Flat just for this capture. It certainly was well worth the drive and the cold. Birdlings Flat appeared to be a deserted flat land when we went in the dark, bordering creepy. The only light that illuminated us came from the moon. There and then, we were one with nature.
We were based in Christchurch for 5 days before flying off to Melbourne, and while it is not the most happening town (most of New Zealand's shops close by 5, anyway), we managed to fit some day trips out of Christchurch. More on that next time!
Planning for a road trip in New Zealand can be a headache and extremely time-consuming. But trust me, it'll all be worth it in the end when you road trip goes ahead without glitches. You're welcome to shoot me a message if you have any queries that I haven't covered in detail!
Click here for more of my adventures in New Zealand.
Follow me on Instagram, Twitter, Facebook or subscribe to this blog to receive regular updates delivered to your feed & email!

Trip first published on Bel Around The World