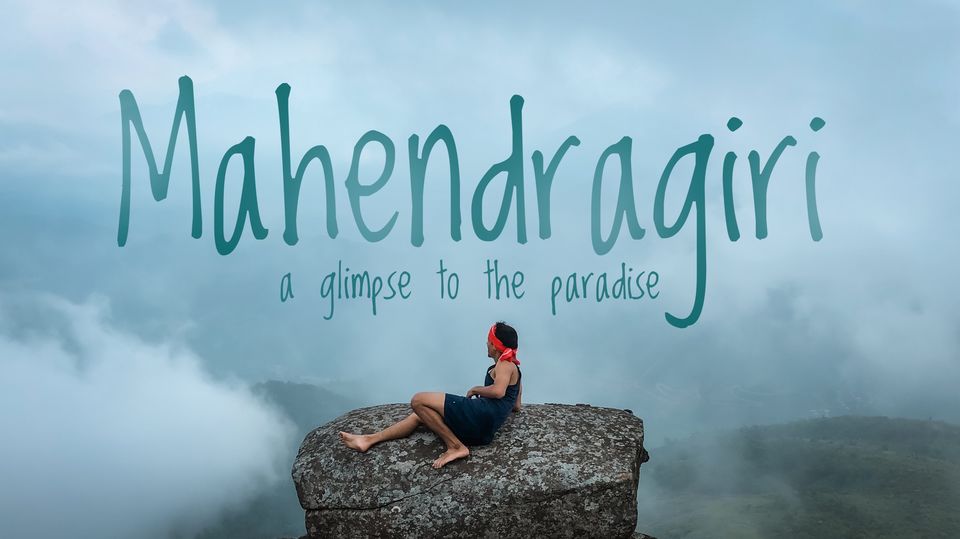 Have you ever wondered what it's like to spend a night on the top of the mountain? Spoiler alert , it's a kind of experience you're gonna discuss with your children and grand children at your late 50s. If you are in Odisha and thinking about camping on a mountain top then I would recommend to check out Mahendragiri hills.
Mahendragiri is a beautiful place in the midst of cloud covered hills. I remember I couldn't sleep the whole night before the day we visited this place. I was afraid of heights ; still I'm and we were ready to go to the 2nd highest peak of Eastern Ghats the next day. It was surely a mesmerizing experience for us and it will be for all of you too.
Before we move further you can feast your eyes with these beautiful views of Mahendragiri.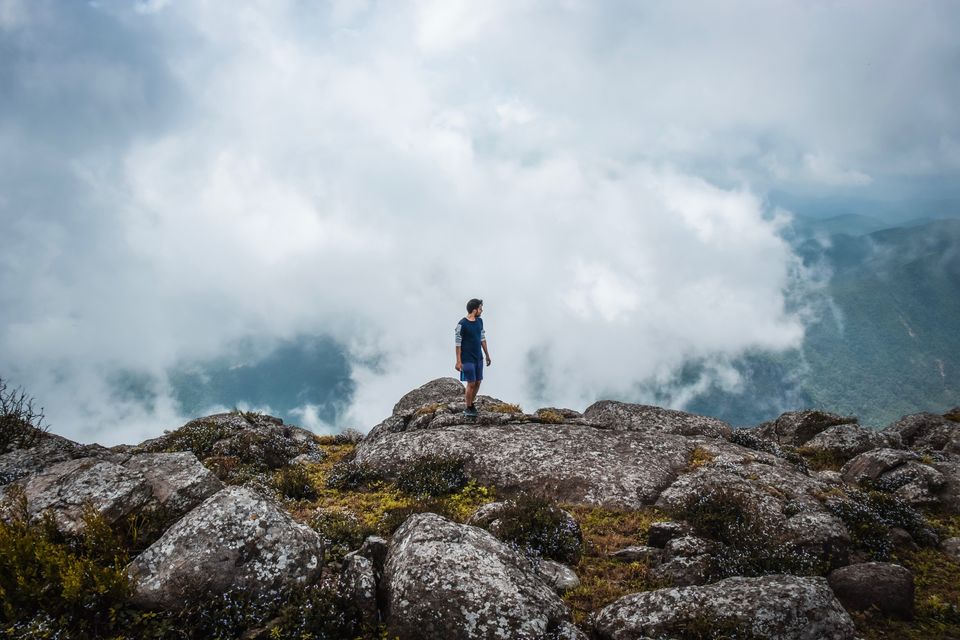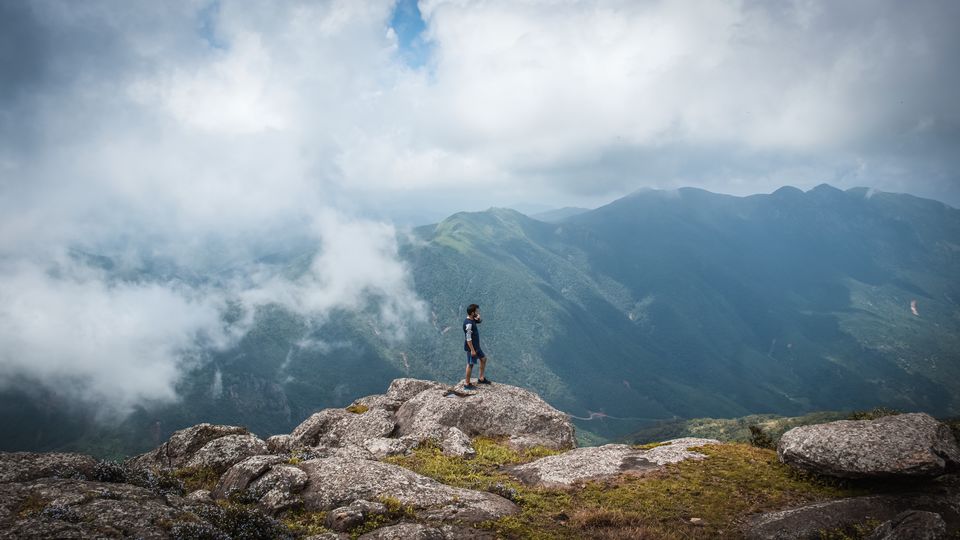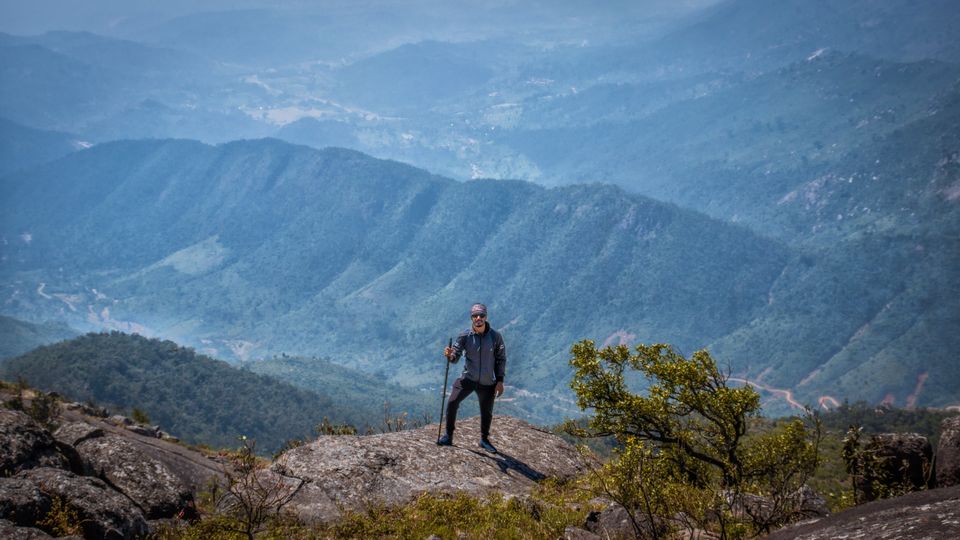 Significant Of Mahendragiri
Mahendragiri is the 2nd highest peak (4925ft) of Odisha which comes under Gajapati district. It is associated with the stories from the Ramayana and the Mahabharat. The common misconception of the people is that it's a picnic spot. No it's not. This is considered as a religious site or say Sanjibani Kshetra. You can find temples built by the Pandavas on the top of the hill. Legend says Lord Parasurama is still doing tapasysa (austerity) here. The main festival to be observed here is Shivaratri.
How's the view ?
You may be wondering now - Oh ! It's better to visit on a wintry day. Actually if you're lucky you can witness all the views on a single day as the view changes from rainy to wintry randomly throughout the day. Be patient and wait ; the sky will automatically get cleared after some time.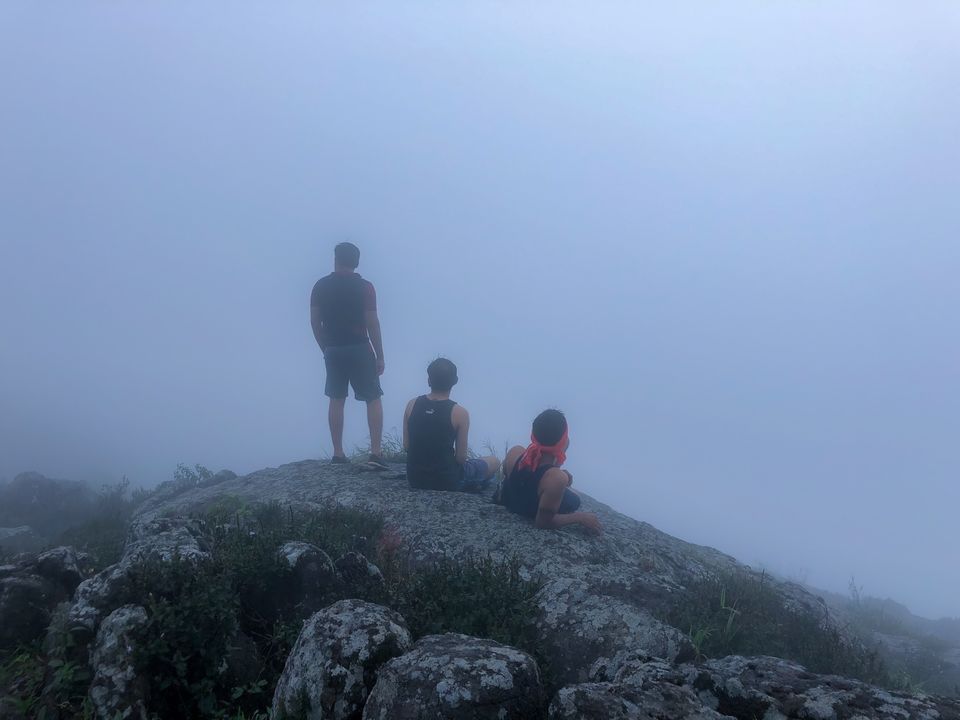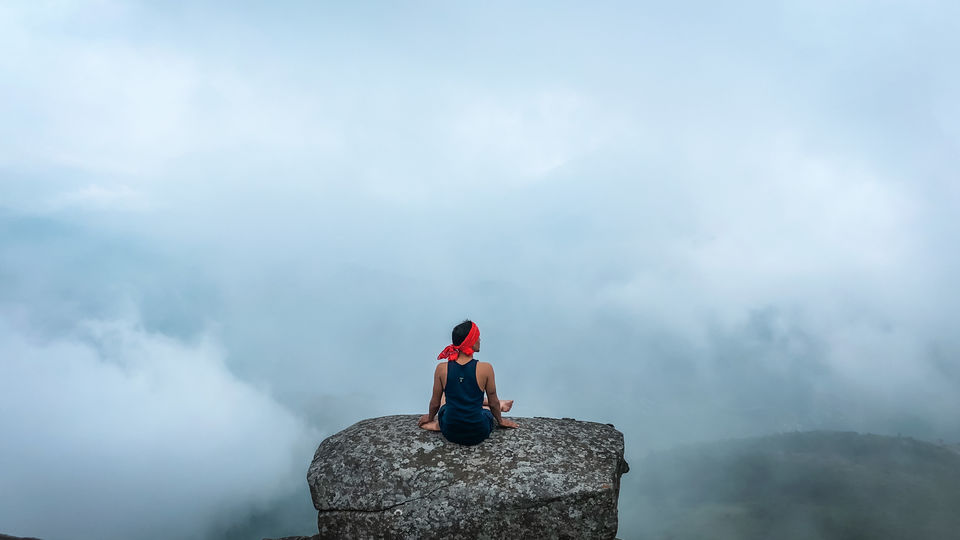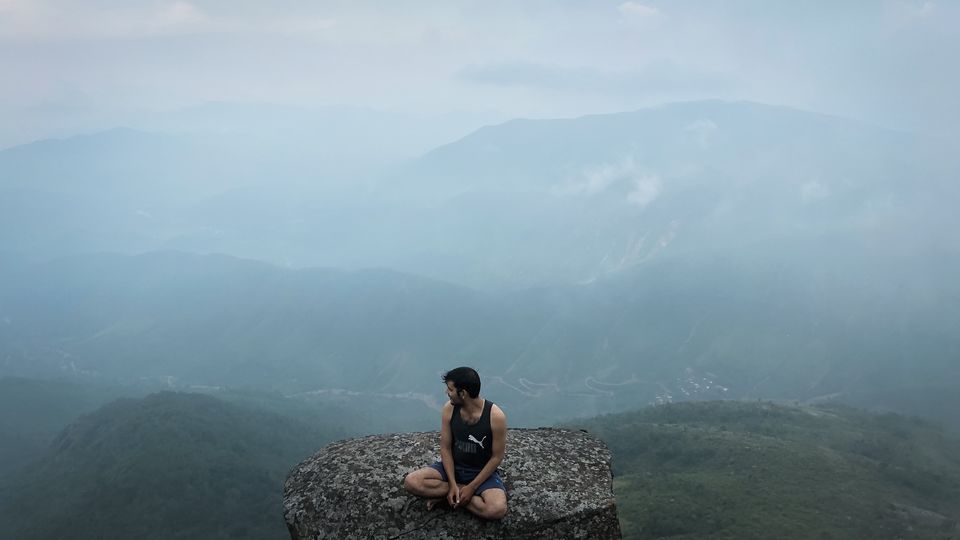 How To Get To Mahendragiri
Most of the visitors travel from Berhampur ( which is around 100 km from Mahendragiri ) through Jarada-Tumba route or you can travel from Paralakhemundi too. You can follow the Google Map attached below to reach there without any complication.
https://goo.gl/maps/iUWB1YzfshEh9xPz7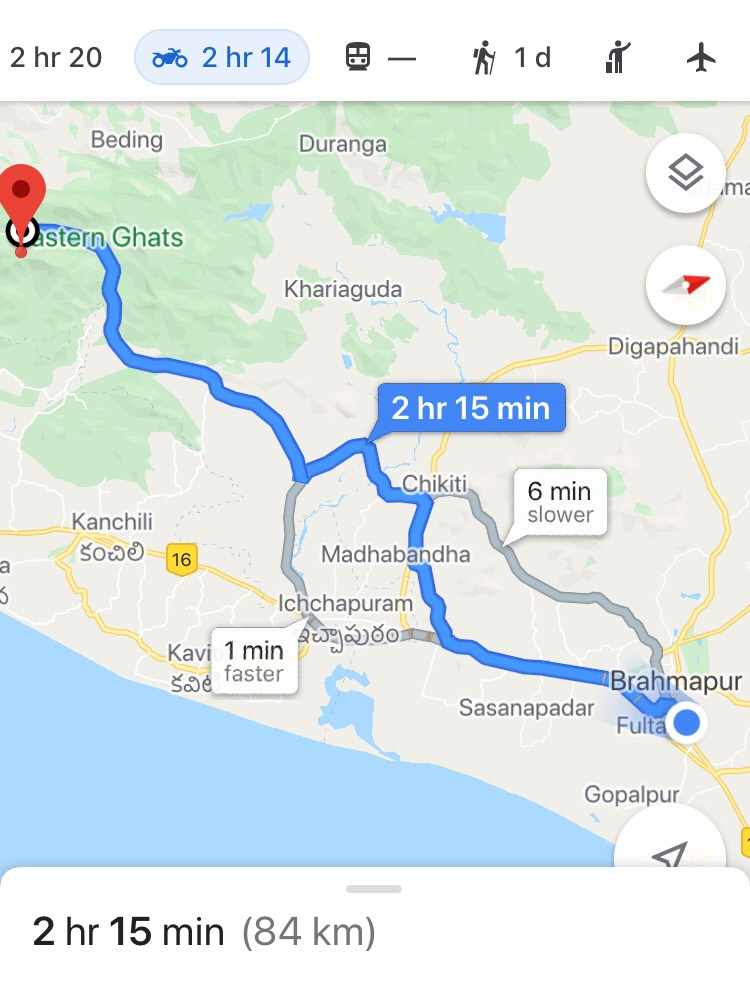 The word 'complication' reminded me that this trip had some uncertainties that I could not plan for like our bike got punctured in the mid-way because the last 10km were terrible. So I will always suggest you not to go there alone because you may need backup plus this is a place for friends to hang out together not for solo trip.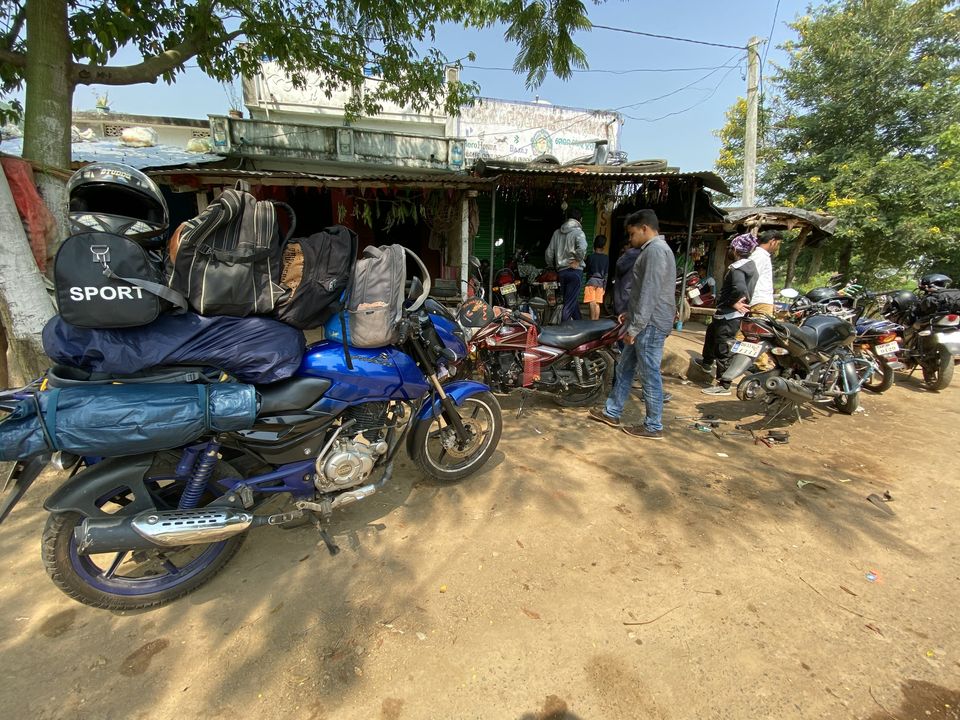 Places To Visit On The Way
Mahendratanaya River
Just before Burkhat Pass you'll get to see a place similar to Patilkuhal of Himanchal Pradesh. You may not have heard about Patilkuhal but I'm pretty sure you have seen it. Remember the movie Krrish ! Right. This place looks a little bit like that. You don't have to drive extra kilometers to see this place ; it'll be on the side of the road.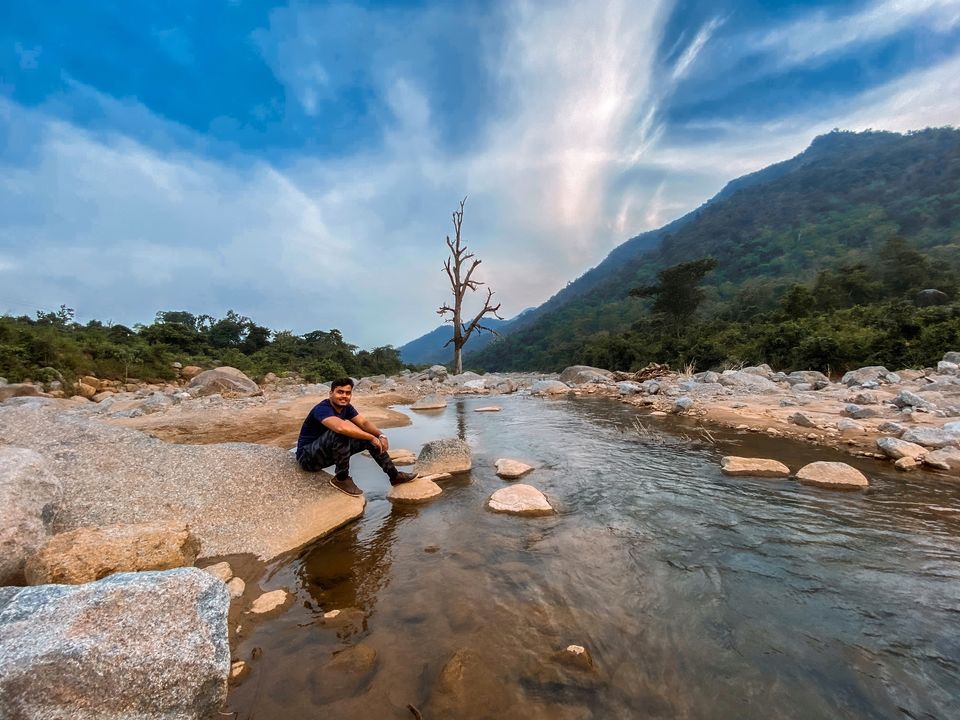 Step Farming Areas Before Burkhat Pass
If you're planning to enter into this step farming areas then beware of the dogs. There were dogs chained to the trees in like every 200 metres during our visit. There is a waterfall which can be seen from this field but I think there is hardly any way to reach to the fall. Luckily this too will be on the side of the road.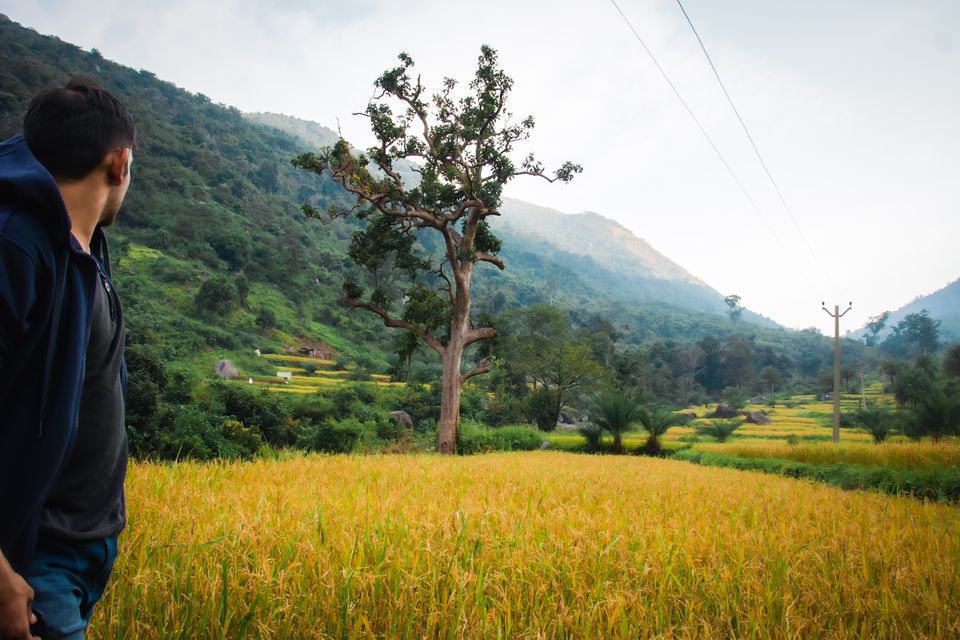 Hanuman Temple
There is a small temple of Lord Hanuman at Burkhat. It doesn't look like a temple but it is. A Babaji lives there. He is kind and generally offers meal to everyone who visits. You can take some fruits for him if you want.
We were late so we prepared our lunch here. We had instant fried rice packets so we cooked our food within 15 minutes . After our meal we headed towards the top.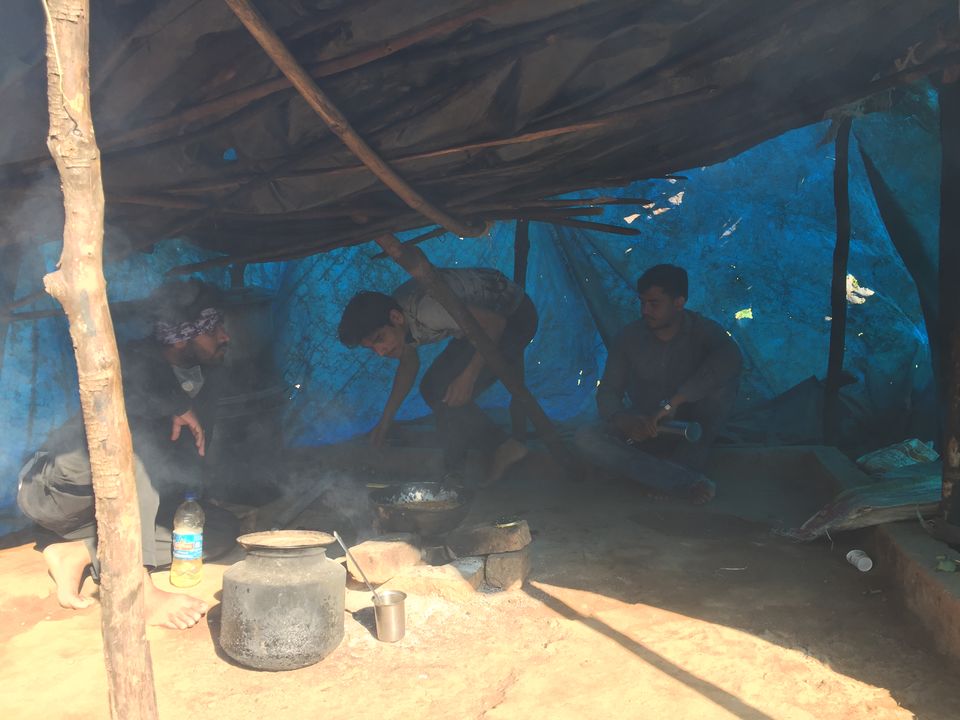 People used to return back from Burkhat Pass ( which is just 5km away from Mahendragiri ) and believe that they have seen it all. Since the transportation has improved now you don't have to return from Burkhat ; you can go up to the top of the mountain on a vehicle. It's a beautiful drive through cloud-covered hills.
Start off your day early if you're planning to go to the top and return on the same day. Most of the people return from Judhistir temple mostly because of two reasons ; one is they run out of time and the other one is they don't know the way to the top. Make sure to reach there by 11 AM so that you'll have 2-3 hours in your hand to explore the top.
Where To Stay
It is advisable to return on the same day but if you want to spend two/three days there then you can camp on the top. The water facility is available near Kunti Temple so we stayed there. Take plenty of food because you won't find anything up there. The temperature really goes down during the night so I would suggest you to take blankets if you're camping on the top.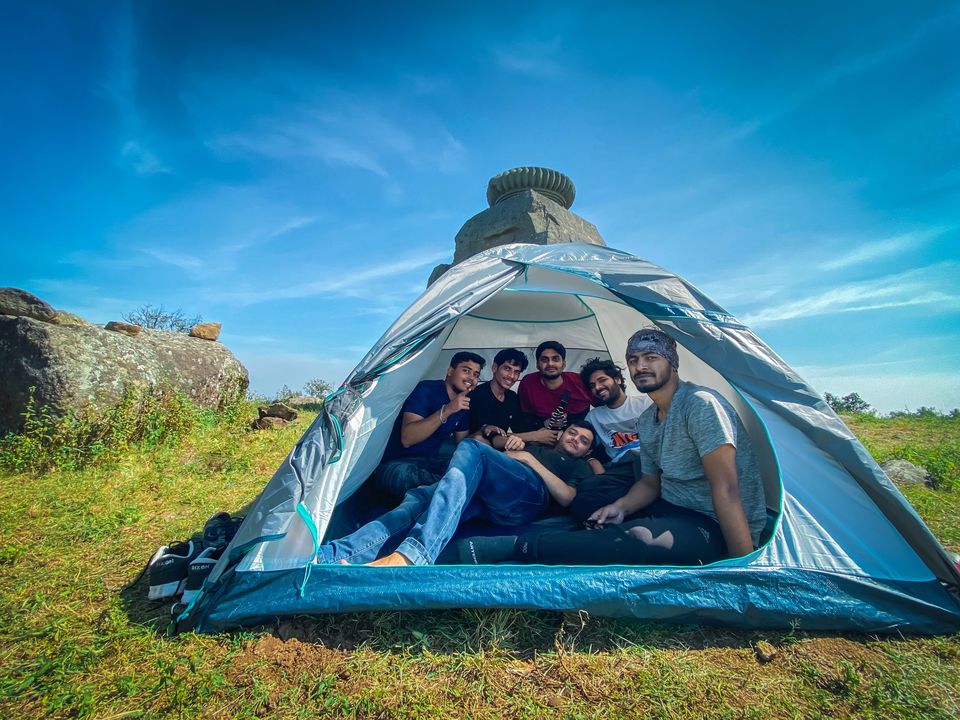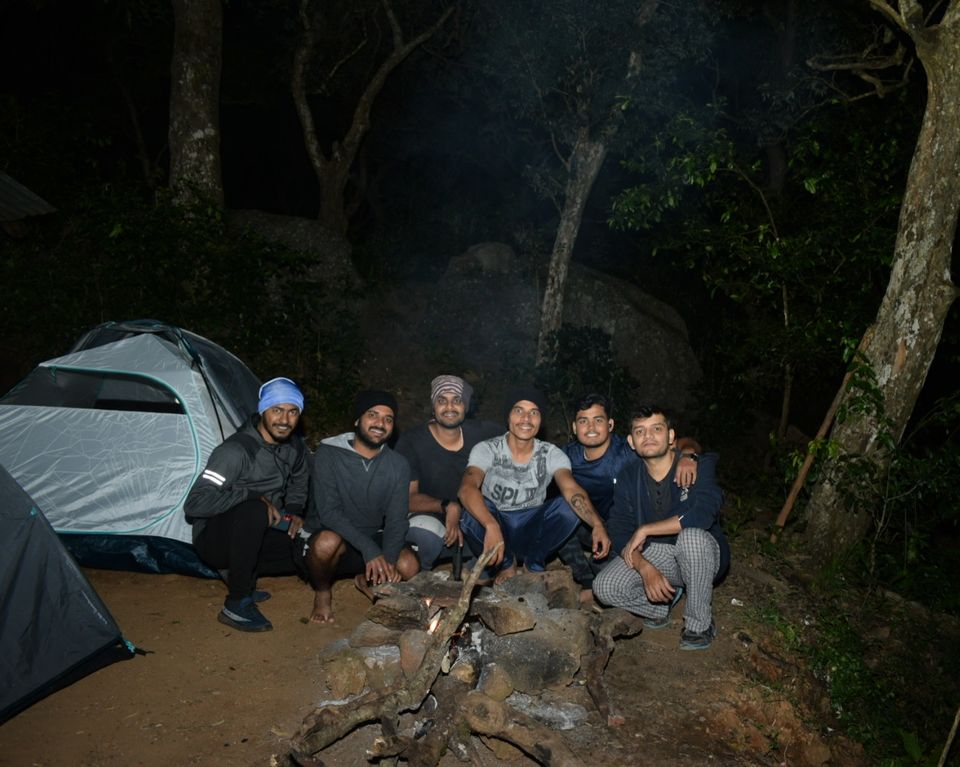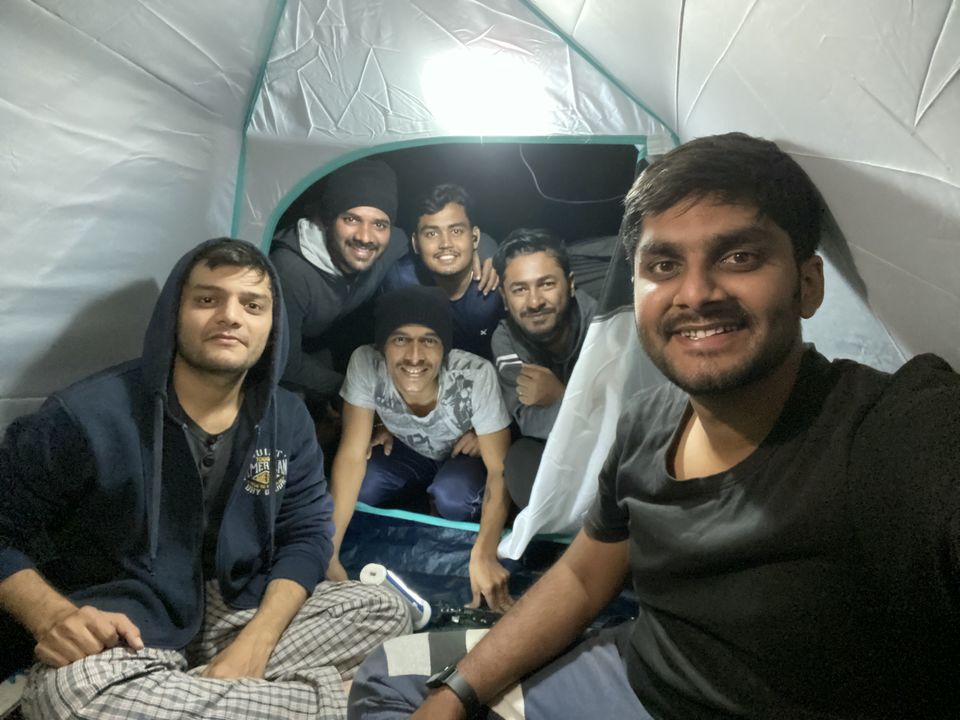 Our Camping Experience
We have been here before but this time we chose to spend the night. We had to change our camp site two times. We did it because of the snails. They were all over the tent later accompanied by some frogs and spiders.
Apart from enjoying the peaceful environment and clicking some bangers there are certain things which you should definitely try out such as:
Go in and out at Bhima Temple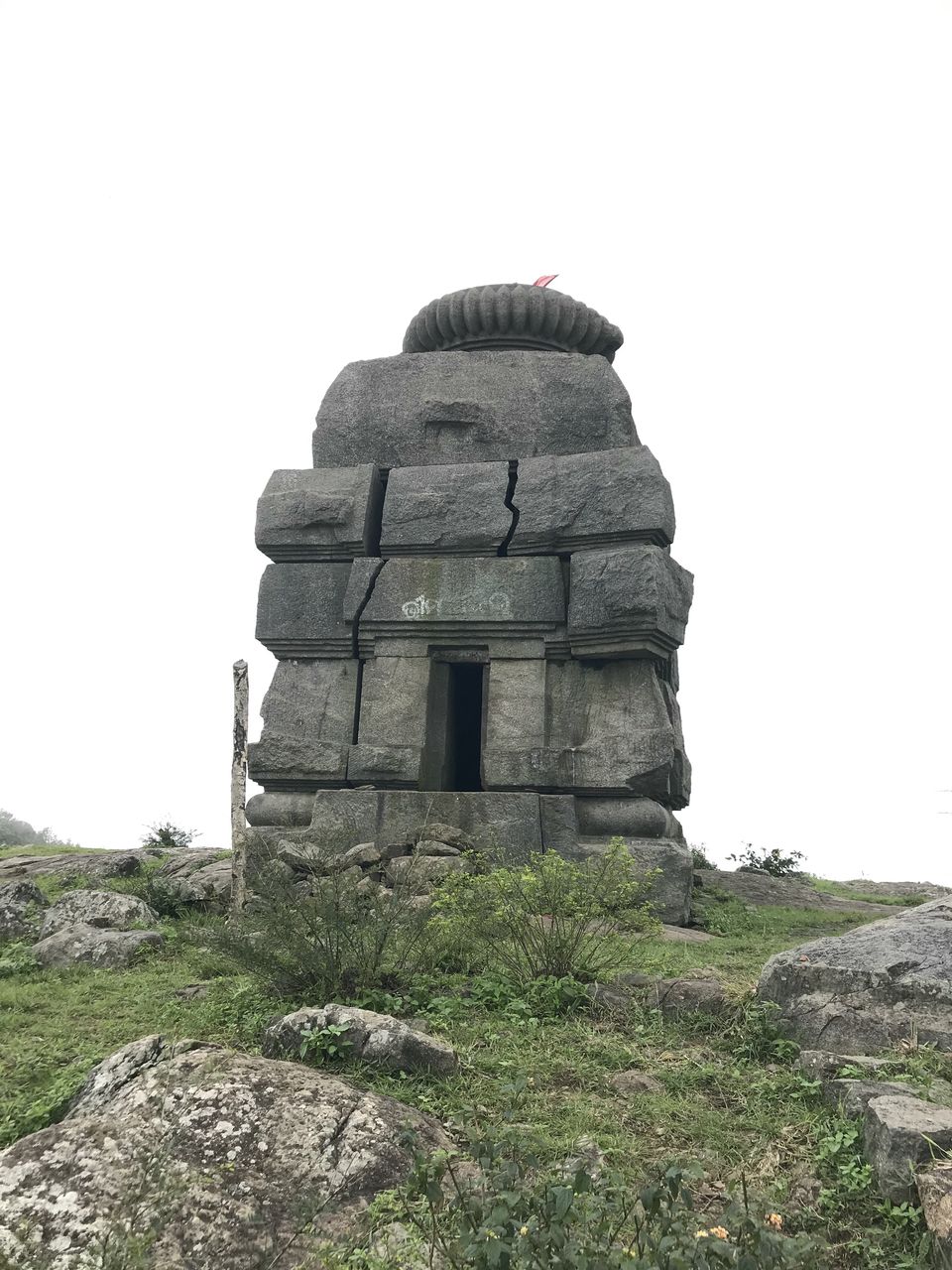 First of all Bhima temple means Bhima used to worship here. So you won't find any epitome of Bhima in there. It applies to all the temples out there at Mahendragiri. The Pandavas and Kunti used to worship Mahadev in their respective temples. You can see the entrance in the above picture. It is so tiny. Well , the exit is even narrower than this. Of course you can come out in the same way but still it's fun to see who among your friends would be able to make their way out through the exit. Only one of us was able to do it.
Explore the Arjuna Temple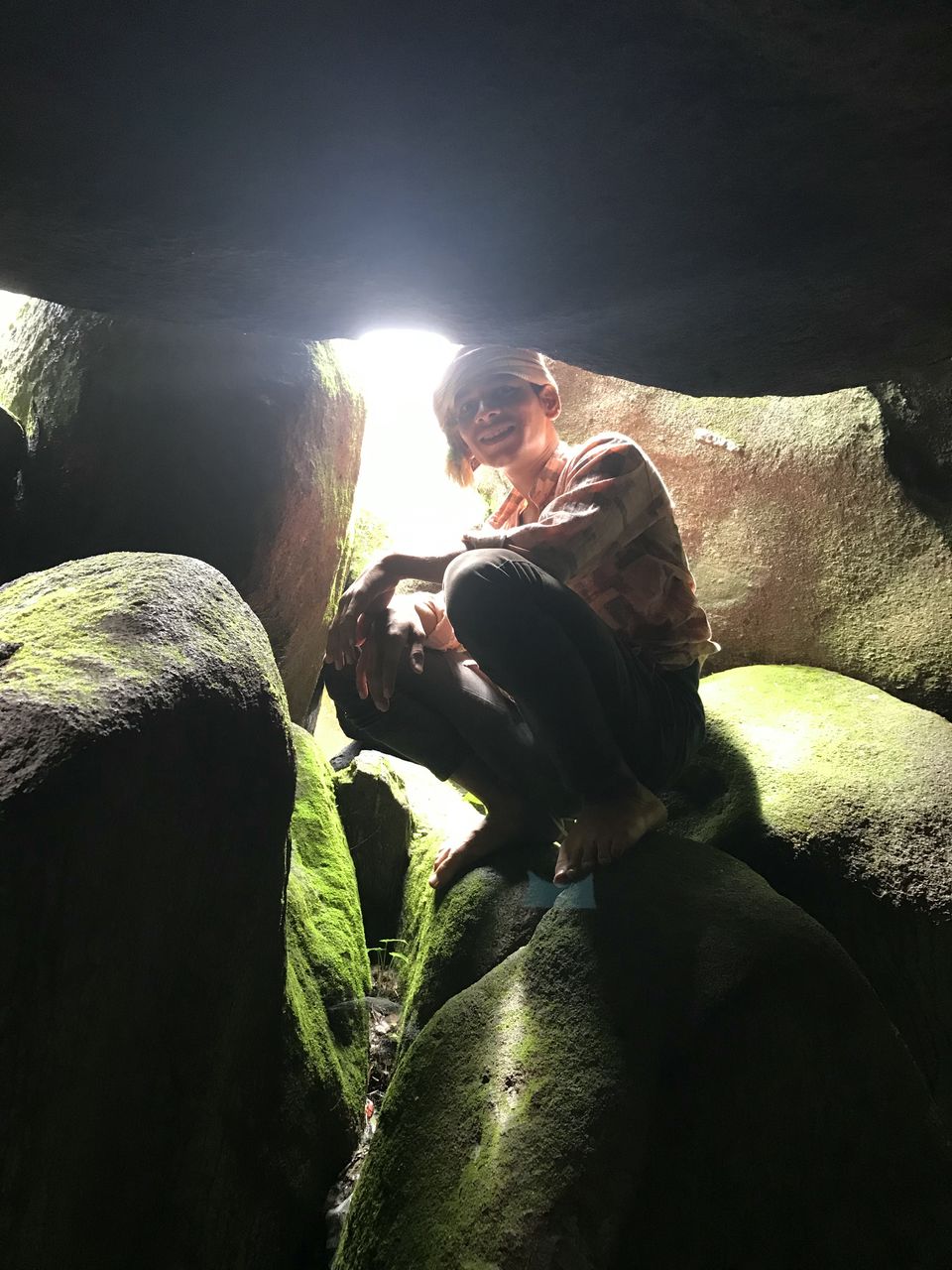 Many people won't even realize it's Arjuna Temple but now you know it. Explore this temple from the inside. It feels like a little adventure.
Star gazing at Night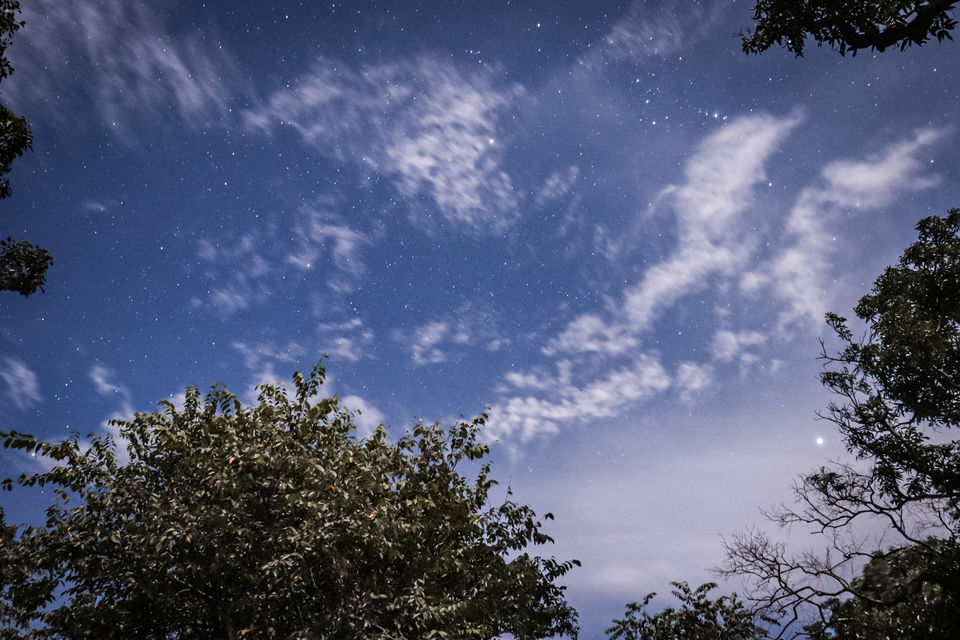 Less light pollution and mountain top makes it a perfect place for star gazing. We were there during the full moon post October and it was a little bit cloudy that night so we missed our chance to witness the Milky Way Galactic Centre but still it was nice experience but if you're planning to go during September you can get that epic milky way shot from here.
I hope this blog is enough to convince you and your friends to pack your bags and take that much needed adventure trip that you have dreamed for.
If you want to know more about this place or want to see more pictures and videos of Mahendragiri then you can dm me on instagram : instagram.com/siddhartha_bisoyi