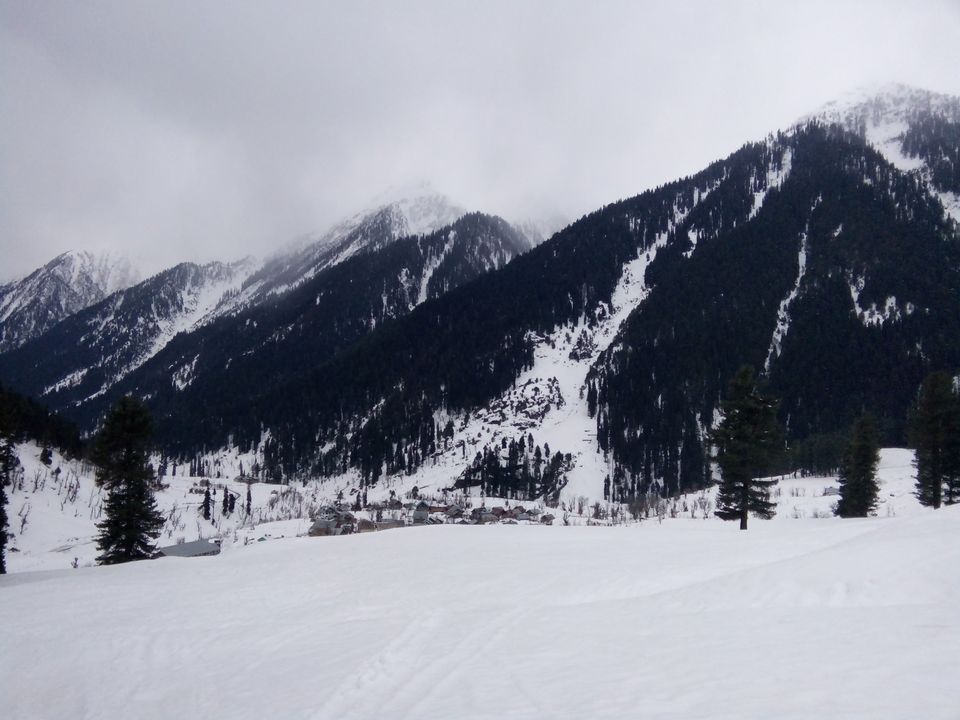 Imagine walking down a mountain that just received 8ft of snow while heavy snow is still falling on you. Sounds scary, doesn't it? I would argue that it was the most magical experience of my life - my first unforgettable winter in Kashmir.
Let me take you back to how it happened….
Aru is a tourist spot in the Anantnag District of Jammu & Kashmir, India. It is located around 12 km from Pahalgam, 11 km upstream from the Lidder River. Noted for its scenic meadows, lakes and mountains, it is a base camp for trekking to the Kolhoi Glacier and Tarsar Lake. The village lies of the left bank of the Aru river, which is a tributary of the Lidder river.
There are about 20 alpine lakes, peaks and meadows around the Aru valley. In the summers, tourist activities include fishing of trout in the Lidder river, trekking, hiking, horse riding, sightseeing and photography.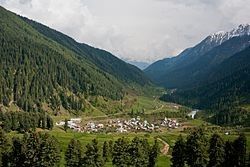 In winters when Aru receives heavy snowfall, this place becomes a bed of fresh powdered snow.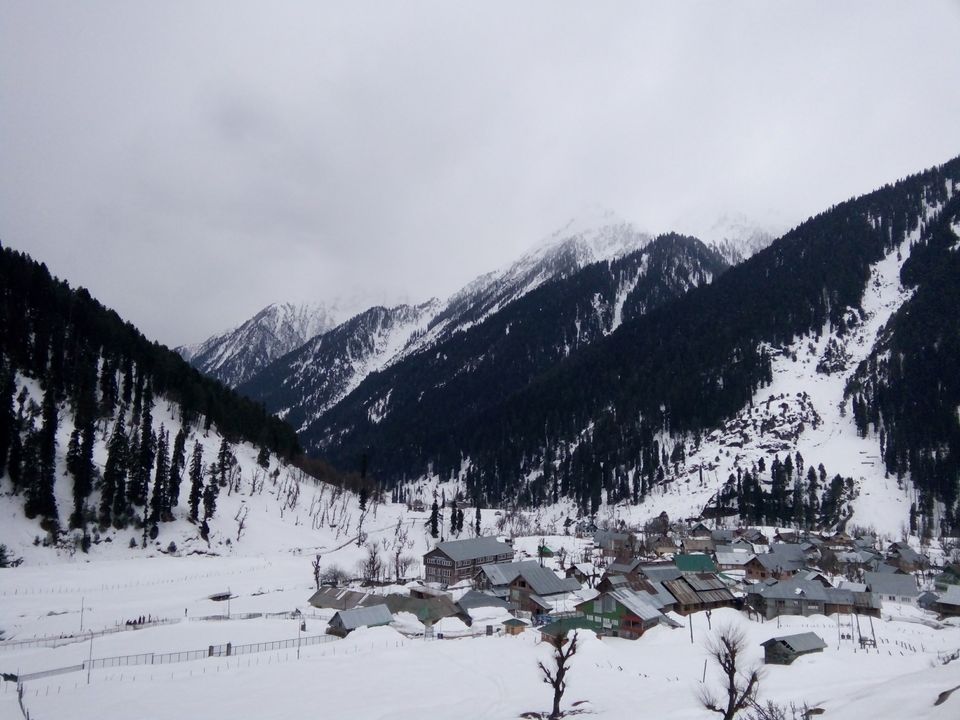 Being from Mumbai, I have always been fascinated by snow - those white crystals that fall from the sky. What's not to love?
This past March, I decided to go to Aru valley to experience the winter. Our SUV climbed this narrow, road to Aru valley. In the distance, I could see these amazing, gigantic, welcoming mountains.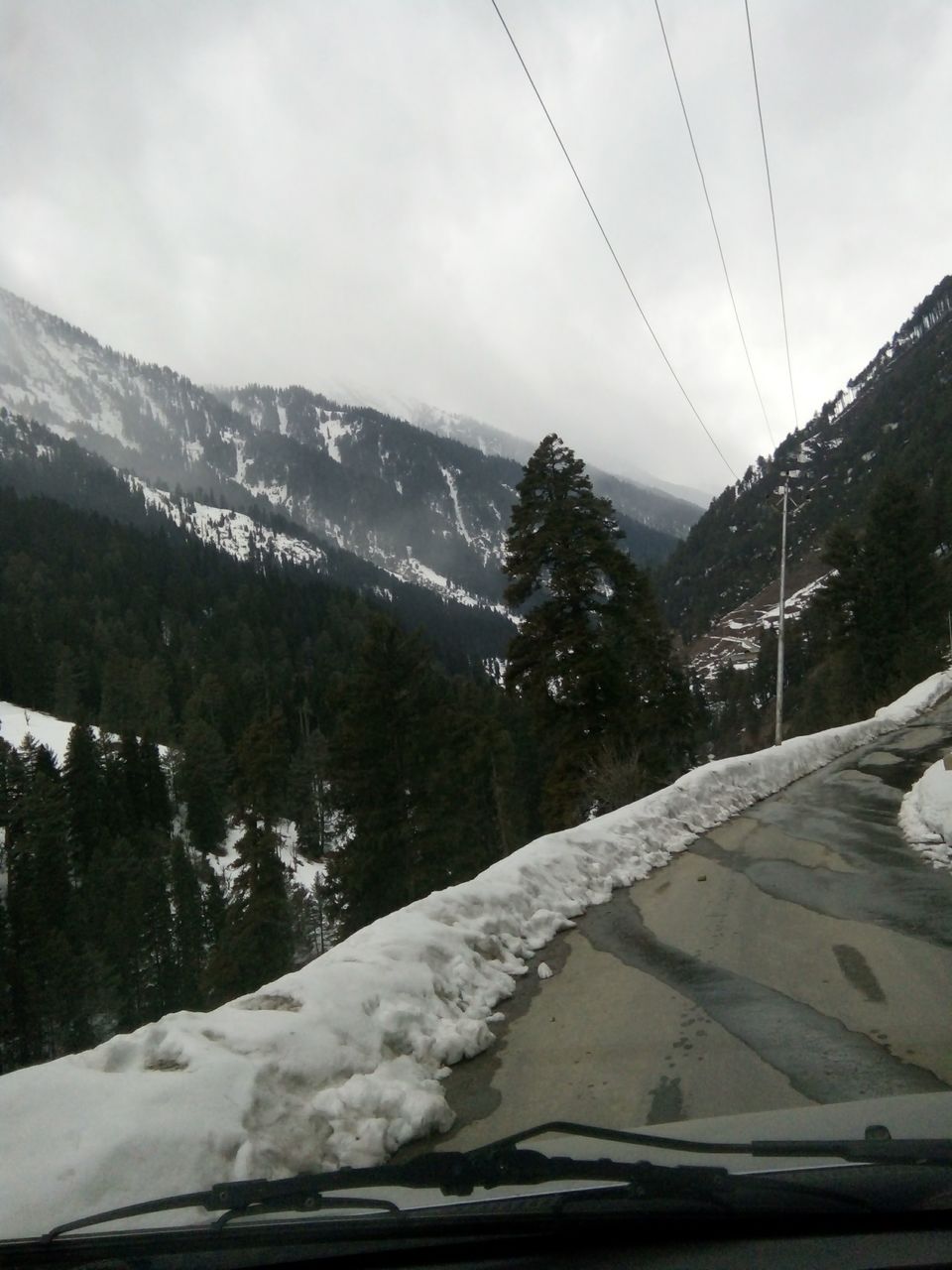 I settled into my hotel and stepped out a bit later in the day to walk up the mountains that nestled this small village.
As I was returning, it began snowing and it continued late into the night. My guide suggested that he take the vehicle back to Pahalgam to avoid it getting snowed in and I agreed. I was supposed to leave the next day. That night I went to sleep thinking the snow would clear out.
I got up early next morning to see more snow than I remembered seeing the day before. We were technically snowed out. My guide called the hotel to tell me that he couldn't drive back up and the only way out was for me to walk 12 kms down the mountain in the snow.
Padded in my snow jacket and snow pants, my feet firmly snuggled in the snow boots and with a trekking stick, I was all set!
The hotel guide offered the option of a horse as transportation but I refused, trusting my own legs over a horse's. This was going to be an adventure and I wanted to experience all of it. The guide walked in front of me paving the path that I was to follow.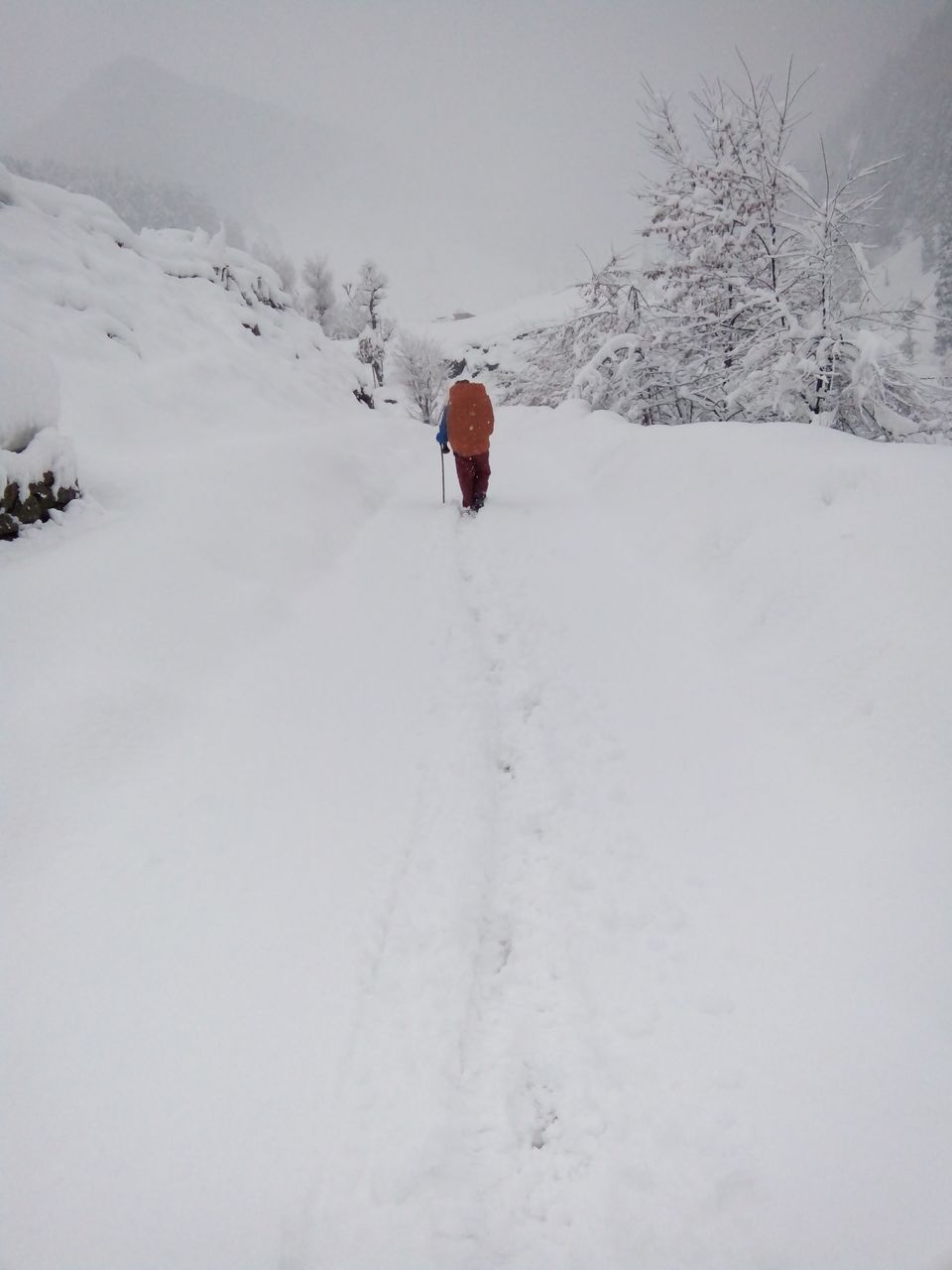 It snowed throughout this walk down the mountain. I have trekked before but this was like no other. The path was soft from the ice that had just fallen and my feet in parts kept submerging into deep snow. There were some areas at the edge of the mountain that I had to pick up speed because there were possibilities of small fresh avalanches (we could see some that had covered the path already).
The trees that were otherwise barren now had snow leaves. They looked beautiful. It was the first time that I actually saw up close and personal what a Christmas tree in winter is supposed to look like. I couldn't help stopping every 25 steps to take in the beauty and click photographs as every frame around looked even prettier than the last one I passed by.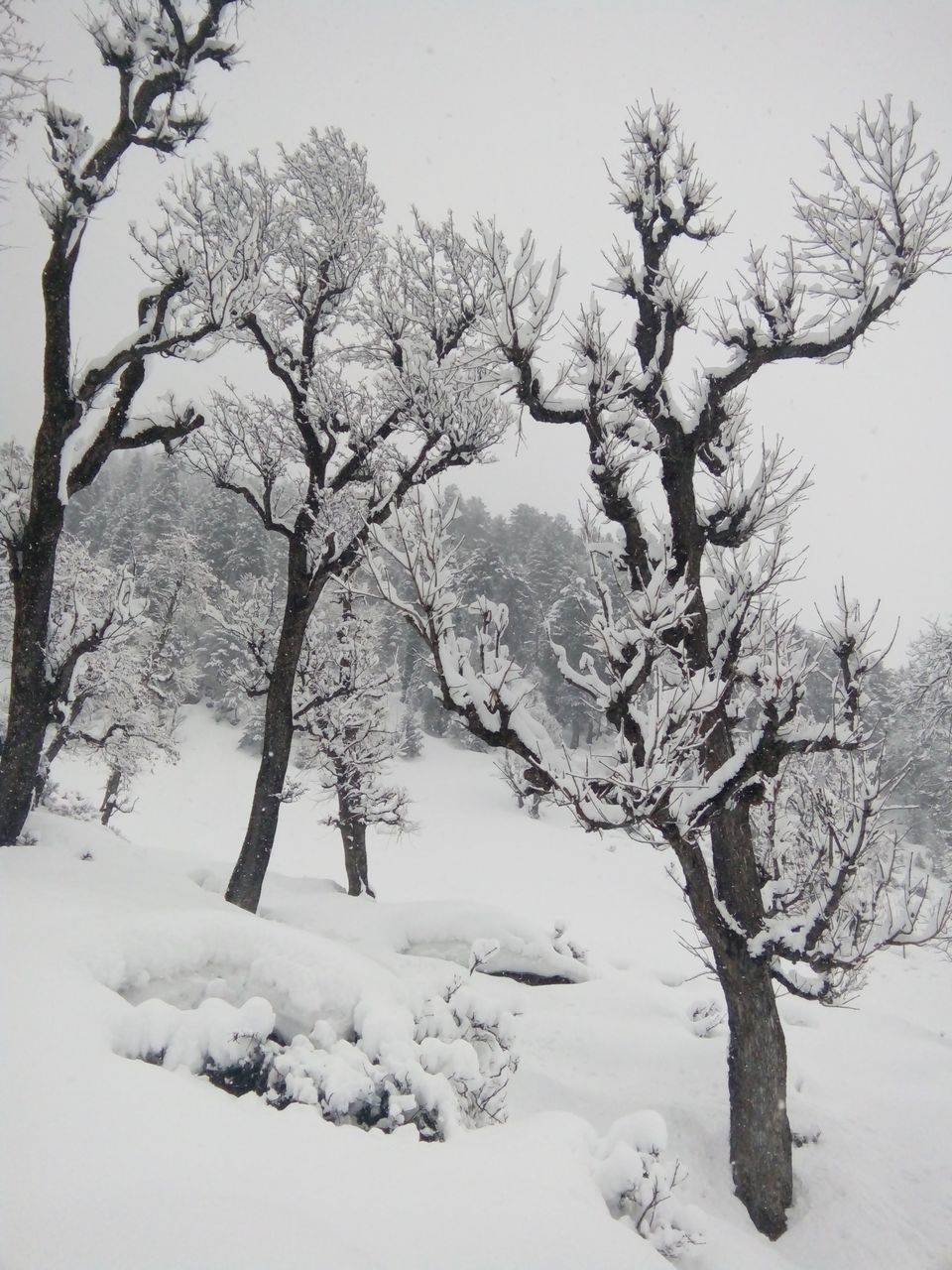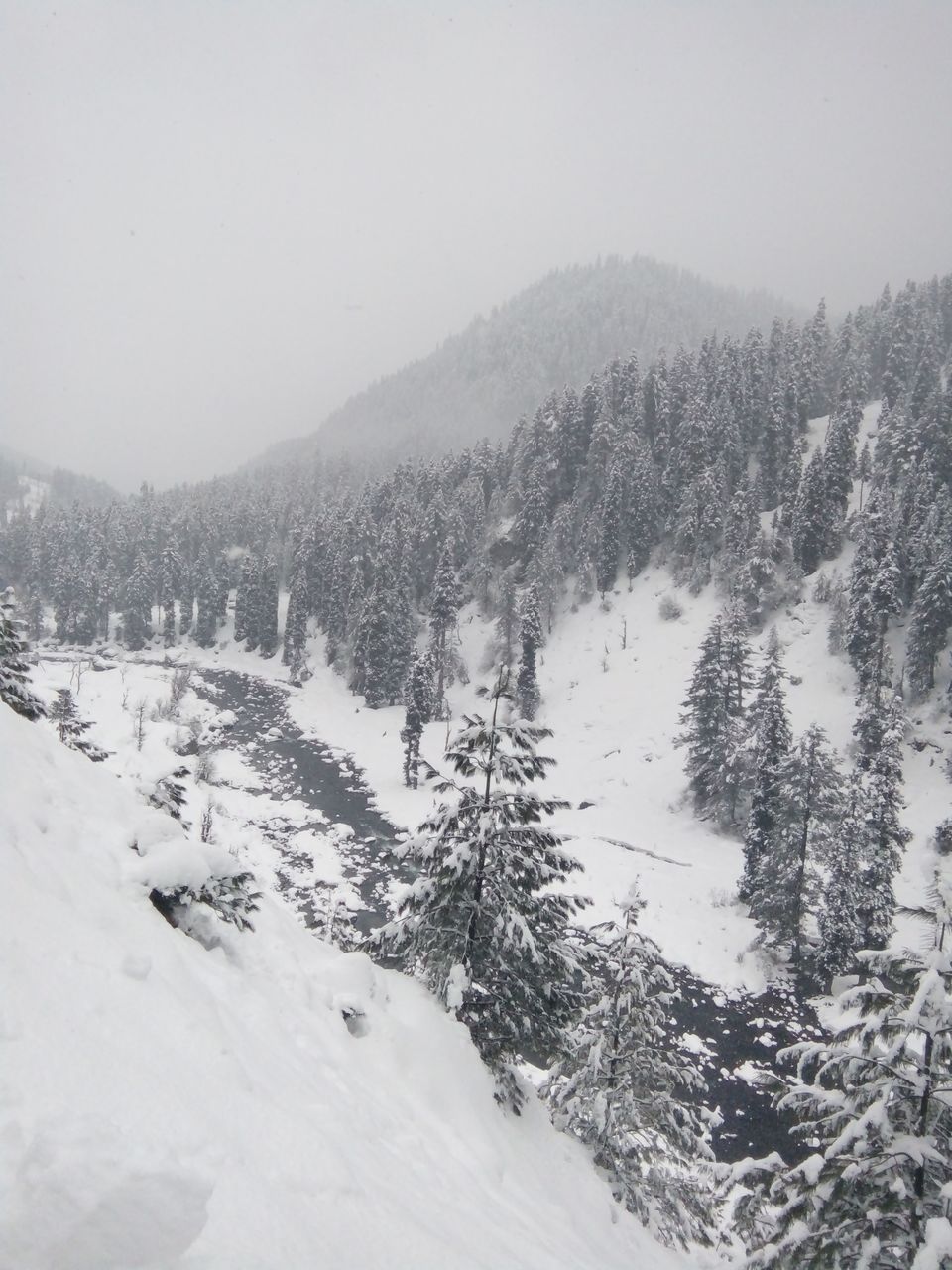 As we reached half-way, we saw the snow machine heading up to clear the snow on the road. This made our journey a lot easier from there-on.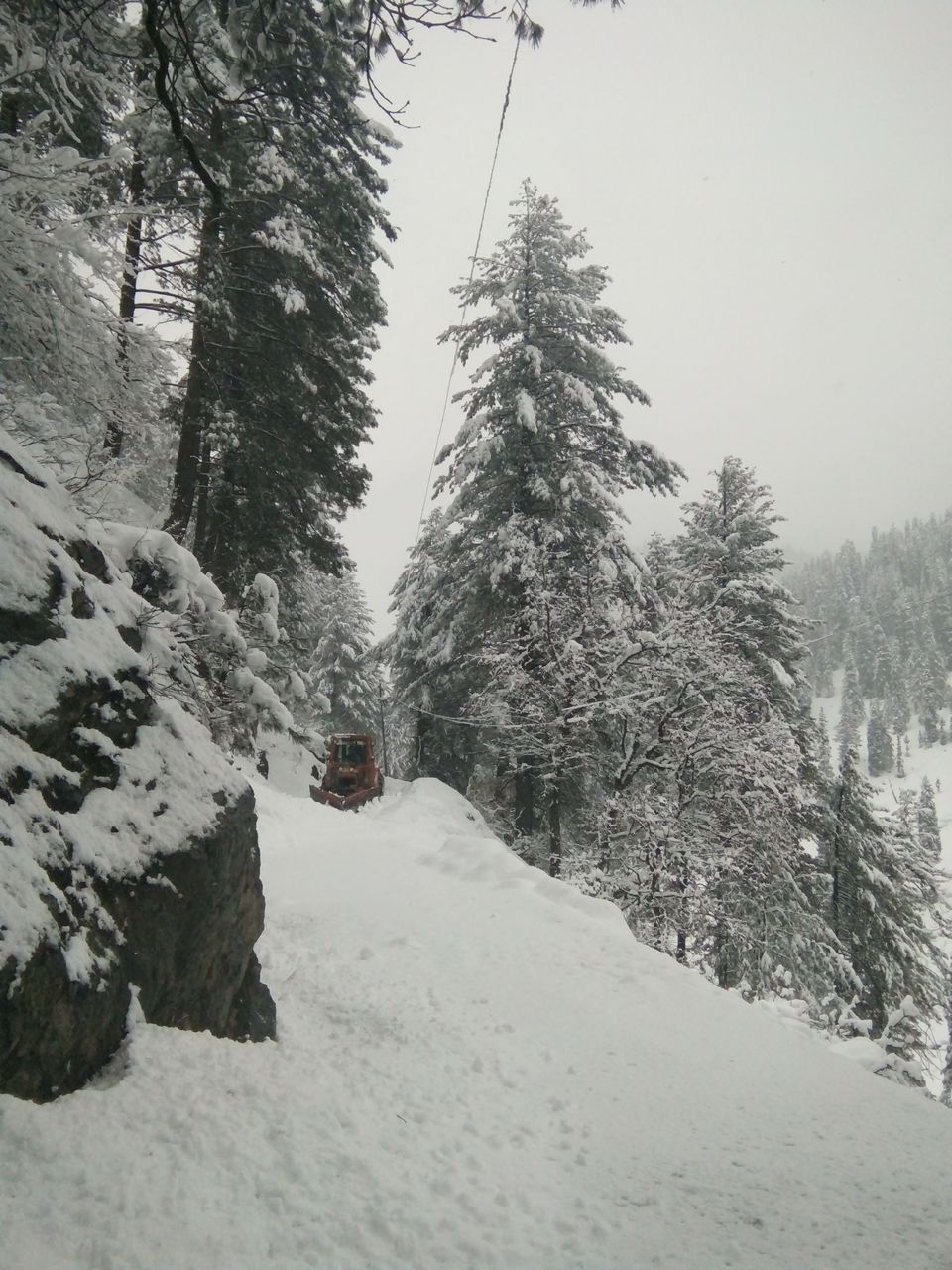 As we headed down faster, I found my driver waiting for us at a distance. He had managed to drive 4 kms up the mountain. I also saw many more vehicles trying to get further up but the snow had made the road too slippery and the tires no longer had the grip that was required. Alas, they had to return.
While I was greeted by my driver who congratulated me on this adventurous walk that I had taken, I looked back to see the 8 kms distance that I experienced to get here.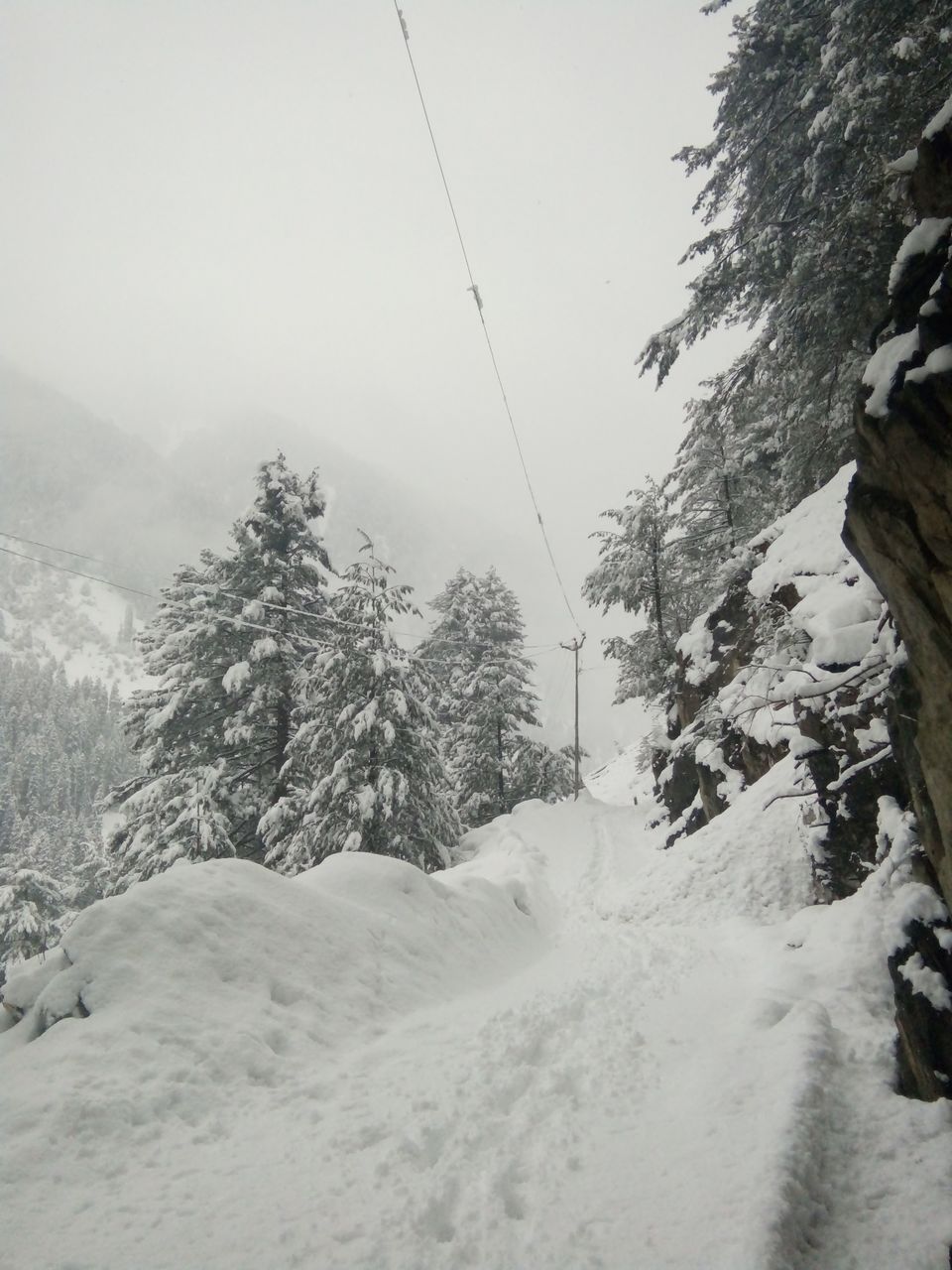 This was an unforgettable walk that is sketched in my memory and will always stay in my heart.