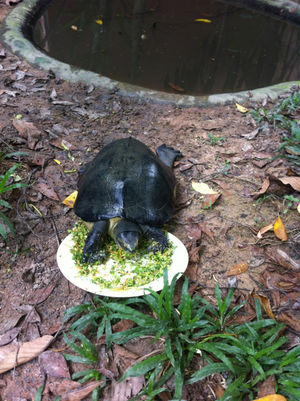 Places to stay near
Wildlife Rescue Station
2 этаж, двух этажного дома.
Посуточно! Новостройка, в центре
Reviews of
Wildlife Rescue Station
•
1
We caught the number 70 bus from the Cu Chi Tunnels to the Wildlife Rescue Station. There, we were met by the manager Mr Lam, who talked us through the aims and achievements of the centre, who have been taking in animals who are being illegally sold as pets or for animal products on the back market. The centre concentrates on endangered species native to Vietnam, and work to 'retrain' them for a life back in the wild. Eventually they are then released in to Cat Tien National Park.We were lucky enough to meet Sun Bears, Moon Bears, Monitor Lizards, Gibbons, Wild Cats, Otters, Toucans and more. It was so heartening to know that soon they would be enjoying acres of land in a protected environment, rather than seeing out their years in a cage.
Attractions near
Wildlife Rescue Station