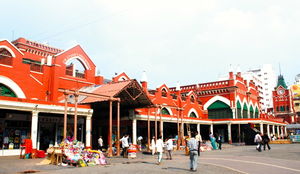 Best time to visit
Any time when you are in Bhopal.
Open hours
8 am to 8 pm all through the week.
Things to do
Chiffon sarees are also available here. You may want to purchase a few.
Budget
You have to decide how much you wish to spend here and need to stick to it. The Chanderi silk items are expensive.
Best Months
December - May
Traveller Types
Families, Friends, Solo, Couples
Rank
20 out of 199 attractions in Kolkata