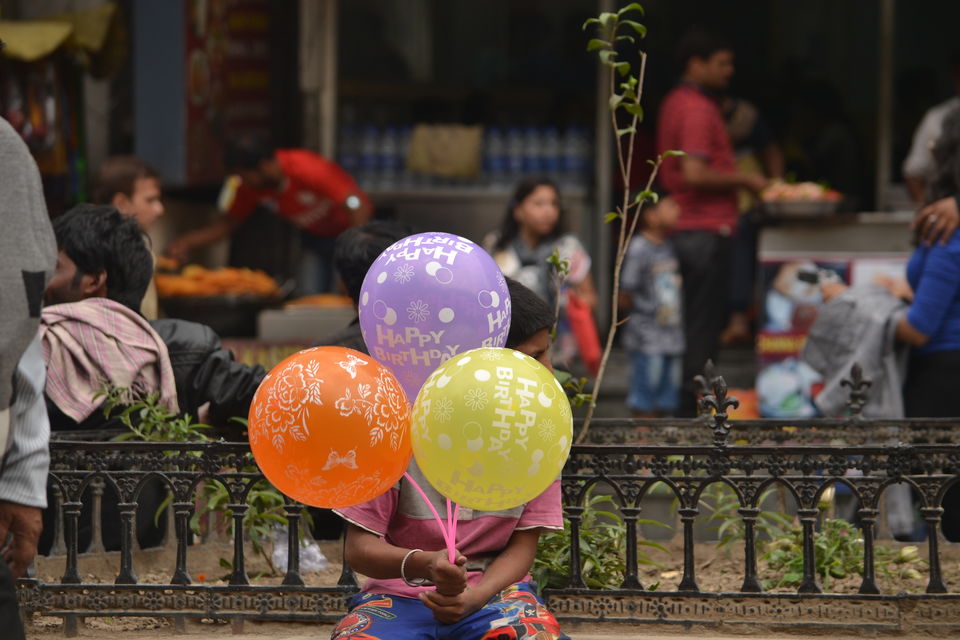 A lot has been already written about the char beauty of the hills and the scenic landscapes of Manali, but I wonder how many of them really taken their time to witness the diversity in the main Manali market. My bus to Delhi was booked in the evening and I just checked out from my hostel to be in the middle of the market for a different experience.
I found a bench soon as it is quite early in the morning around 11 am (hustle bustle starts from around 12 noon here). My sandwich and tea provided an excellent companion as I took my camera out. The first thing you will notice that though there are stark differences between the locals and the tourists in terms of physical built, their strides – still there is an unison somehow in the market. You will find local women striding along with buckets on their backs (believe me it is tough to carry that luggage on such a steep road). The next thing were the ayurvedic massage walas crowding the market. They have every kind of massages available – head, toe, body (and they are ready to do it in the open market place). You can go for it – its damn cheap ( I haven't done it because somehow I felt a bit awkward in the heart of the city).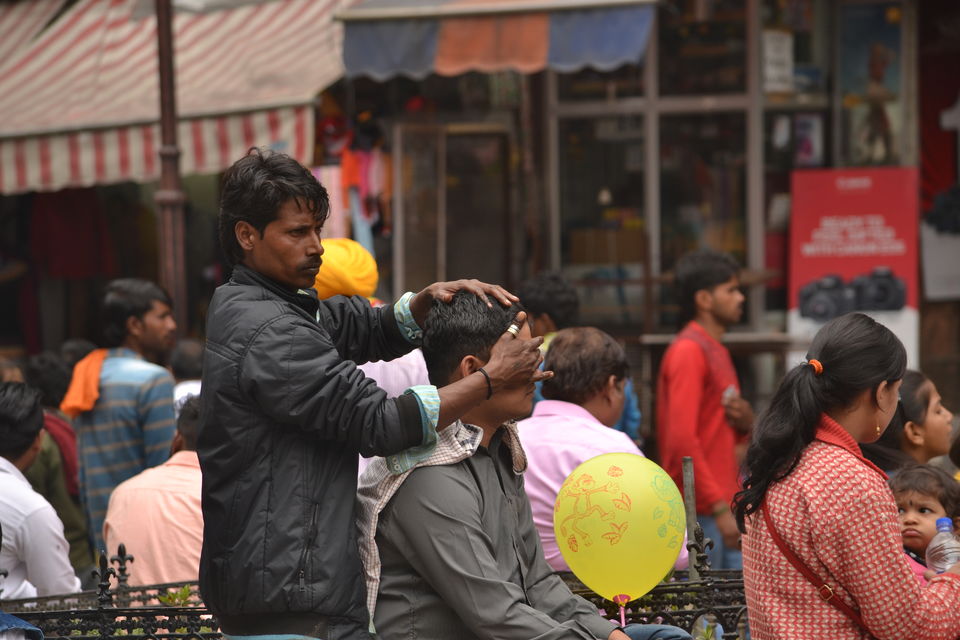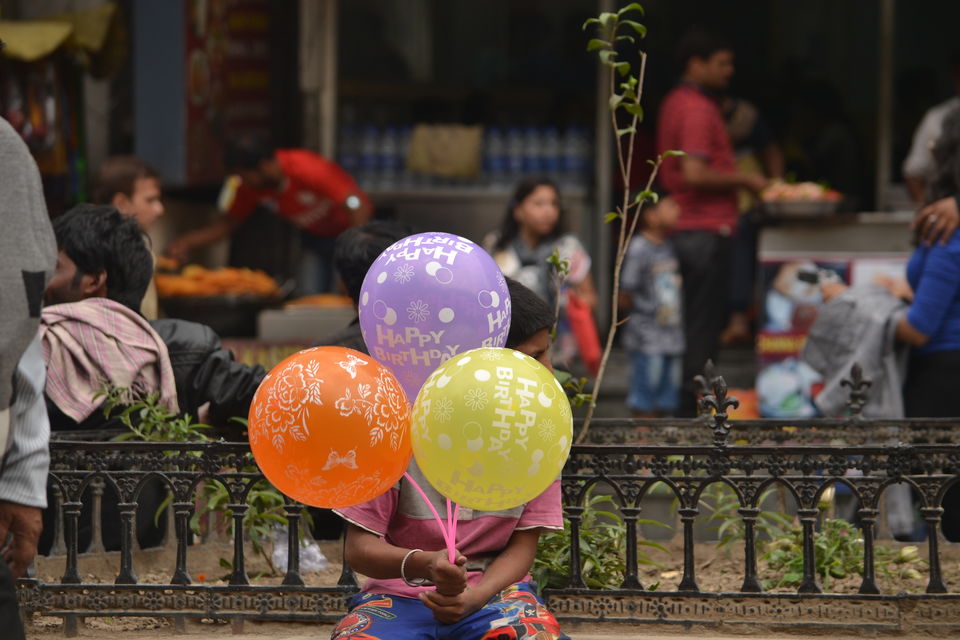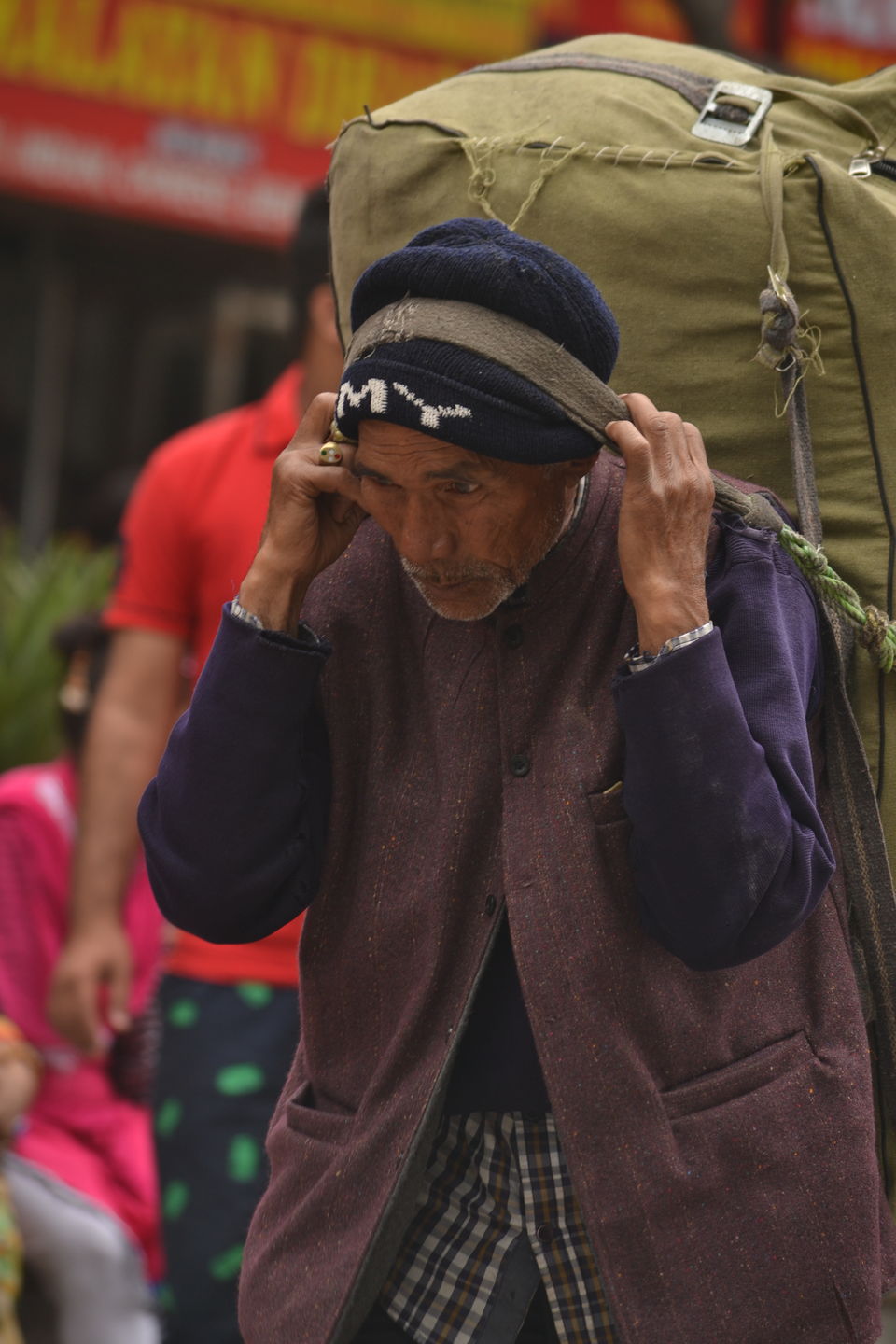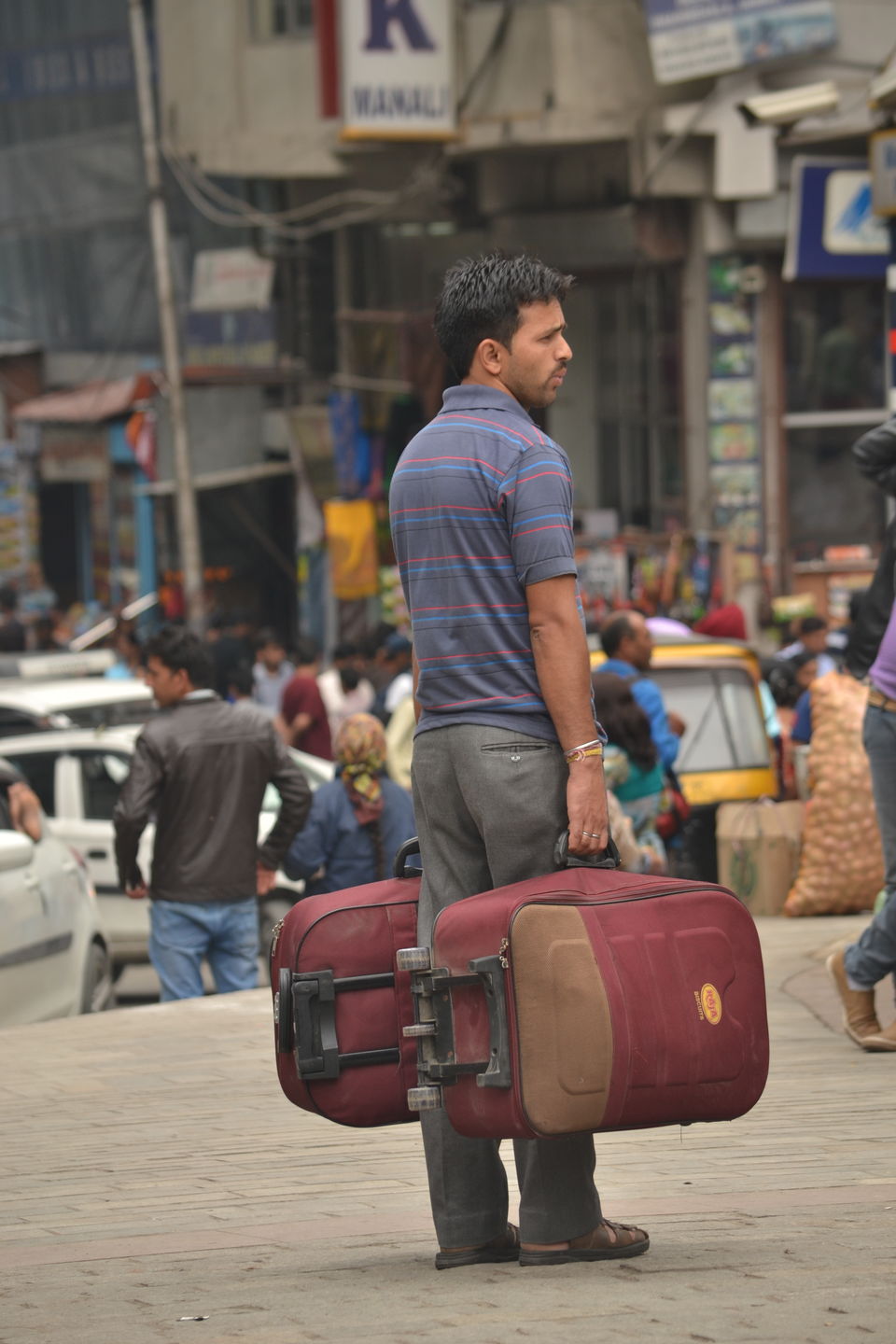 You will also find lots of travel agents moving around with cheaper rates of travel and adventure activities. But I would suggest don't fall in their traps , they charge you a fortune. Go for official travel agents.
I found a few girls showing some incredible gymnastics and I can't resist myself to click some.
I was lucky enough to find some idol procession going on and the locals were out with their traditional music and topis. I was quite amazes by the design of their musical instruments.
The street is thronged with restaurants that claim to serve authentic Punjabi, Bengali and Chinese dishes but I would suggest to try the local thelas – they are cheap and you can find some local ingredients in it. Don't forget to buy raspberries, apricots and hazelnuts – they are damn cheap than they are in any big cities. You can also collect souveniers from the local shops – wall hangings, prayer wheels, inscripted flags. Do remind to taste Yak cheese (I don't know how many of you would love it thought).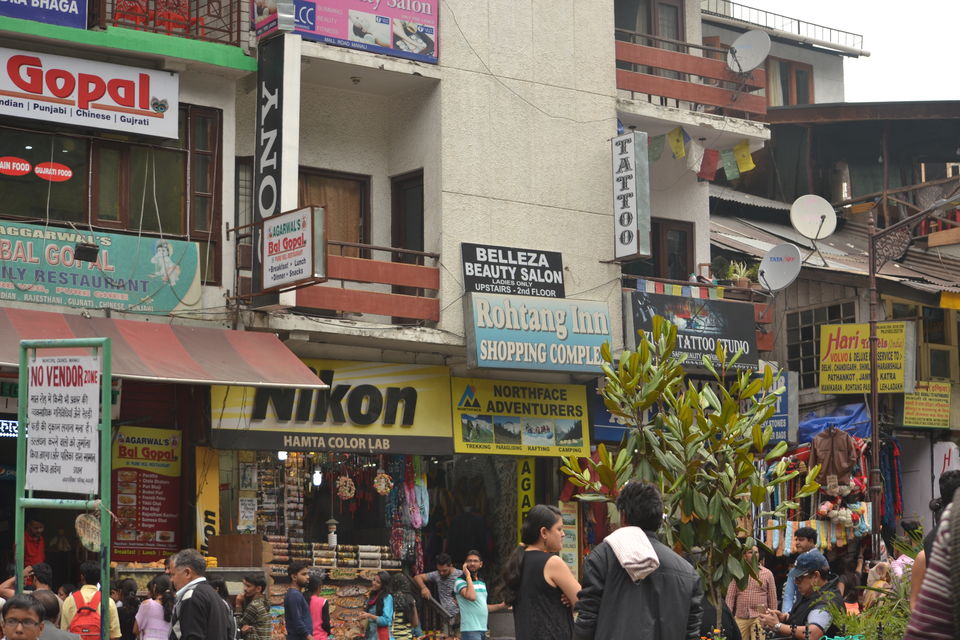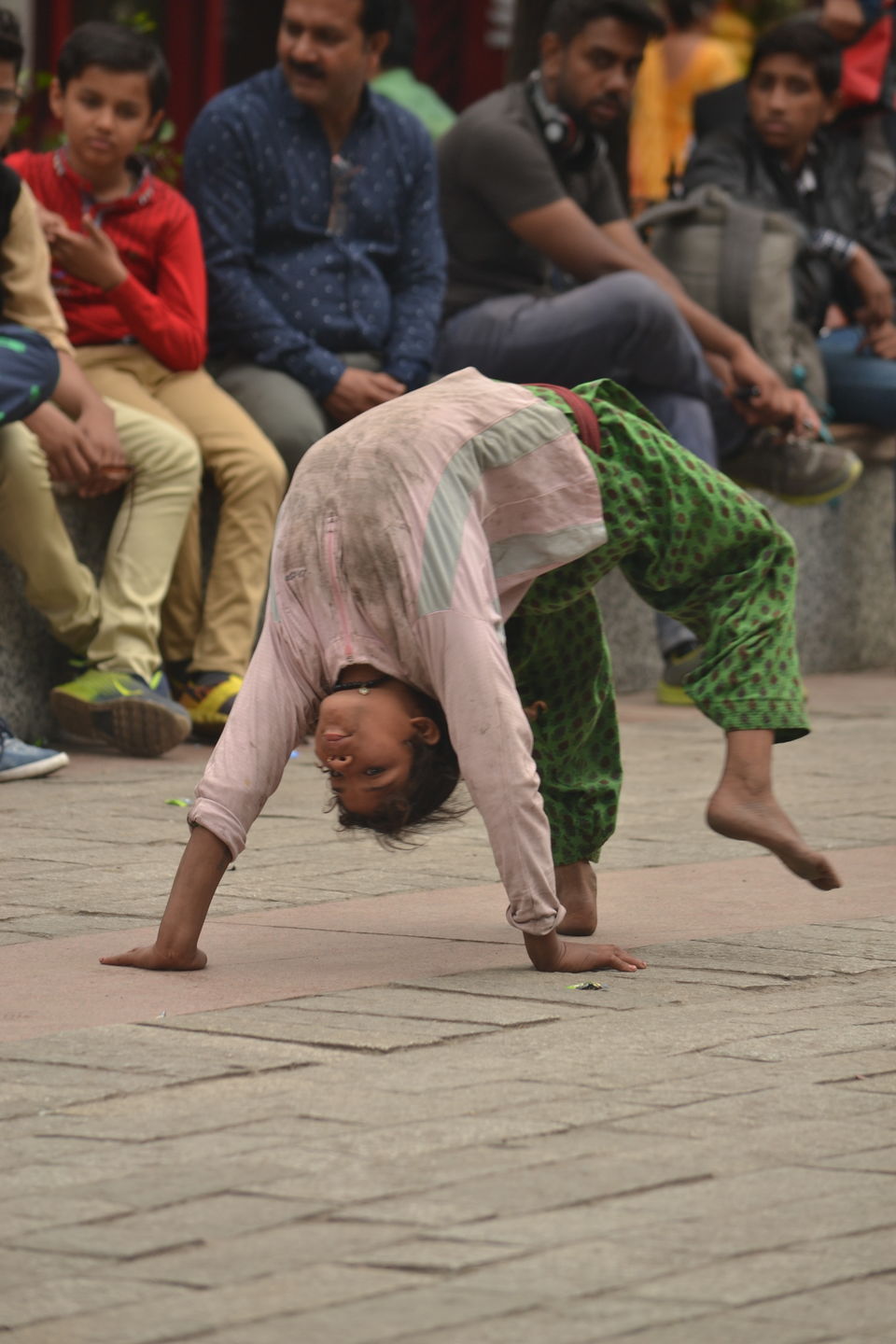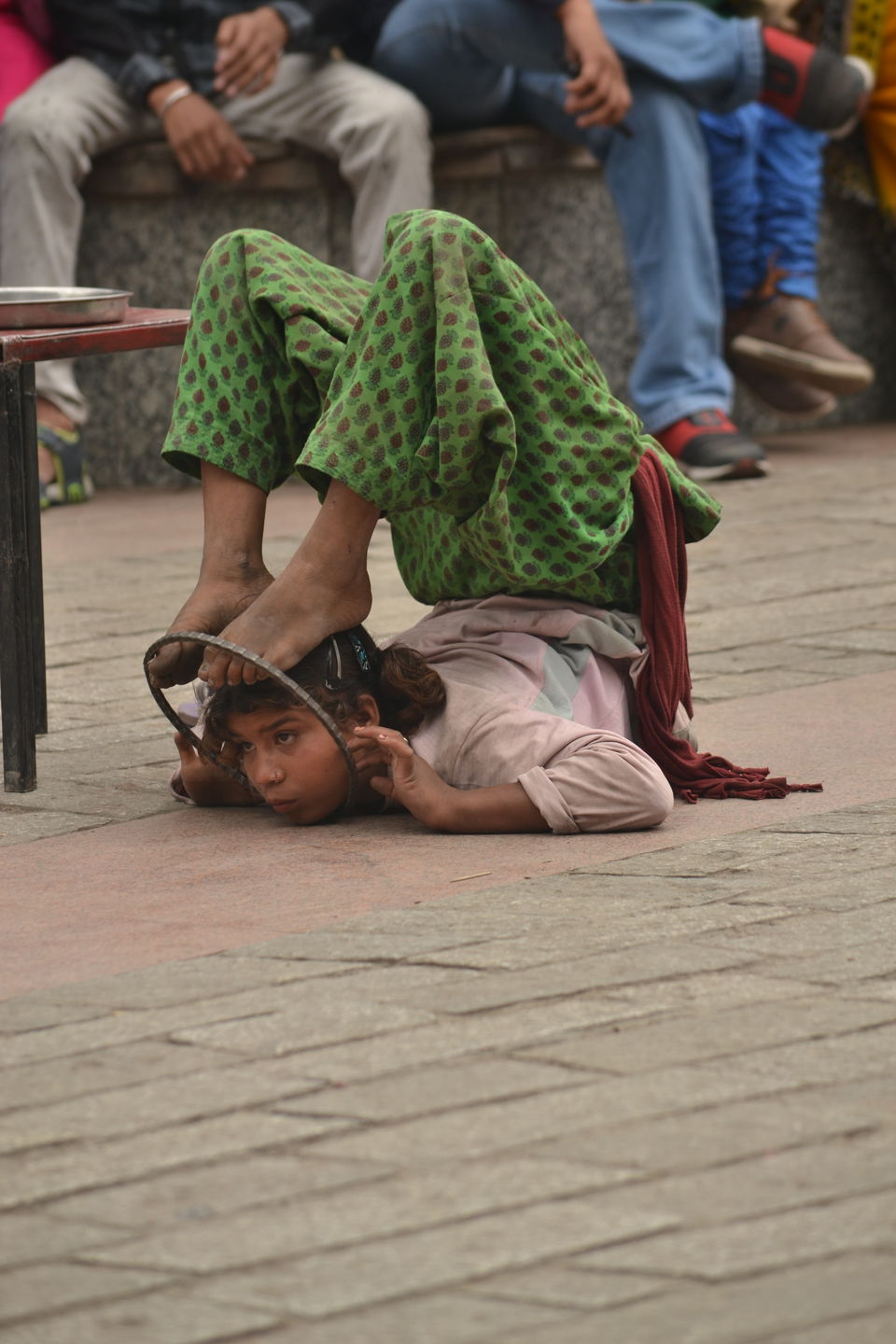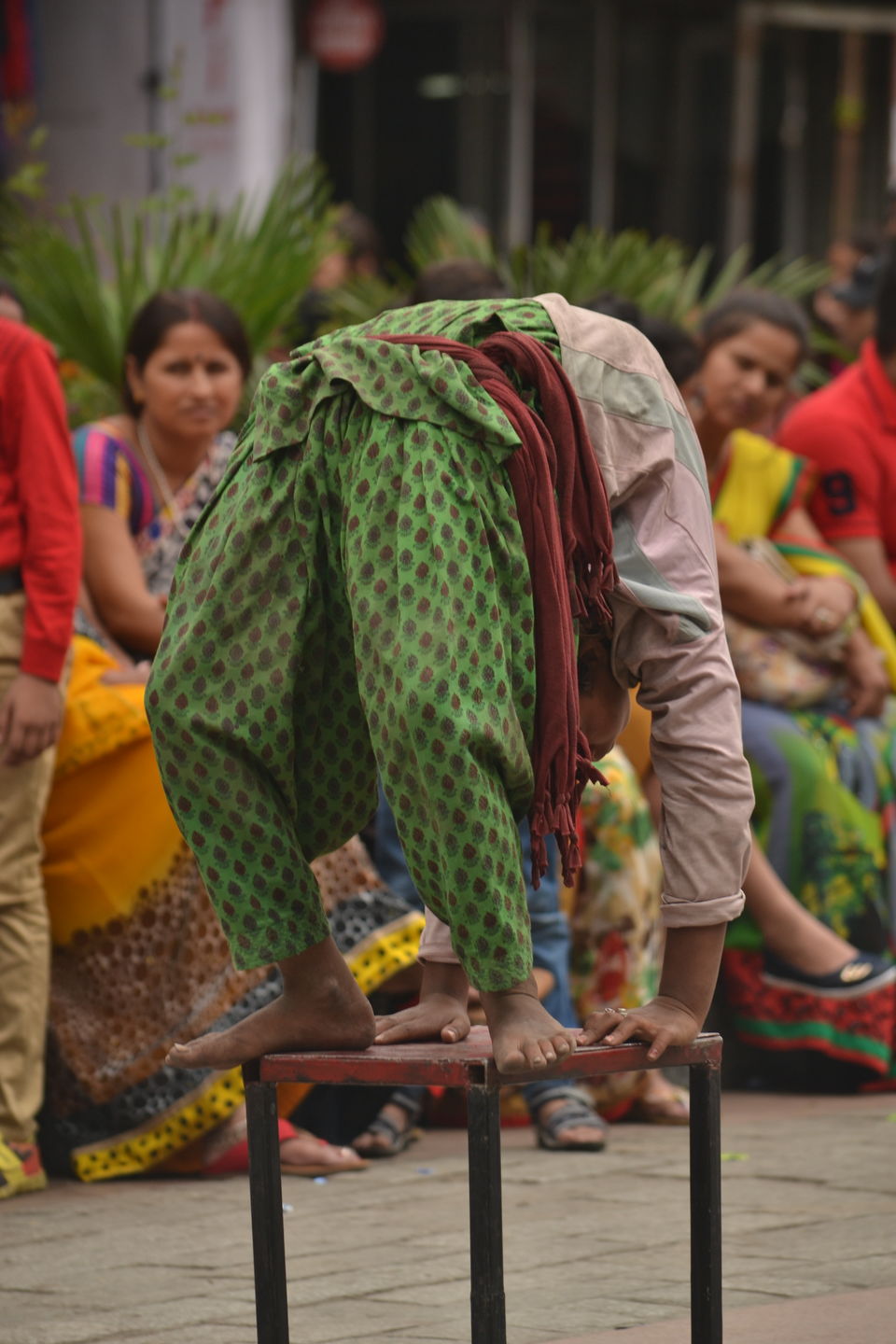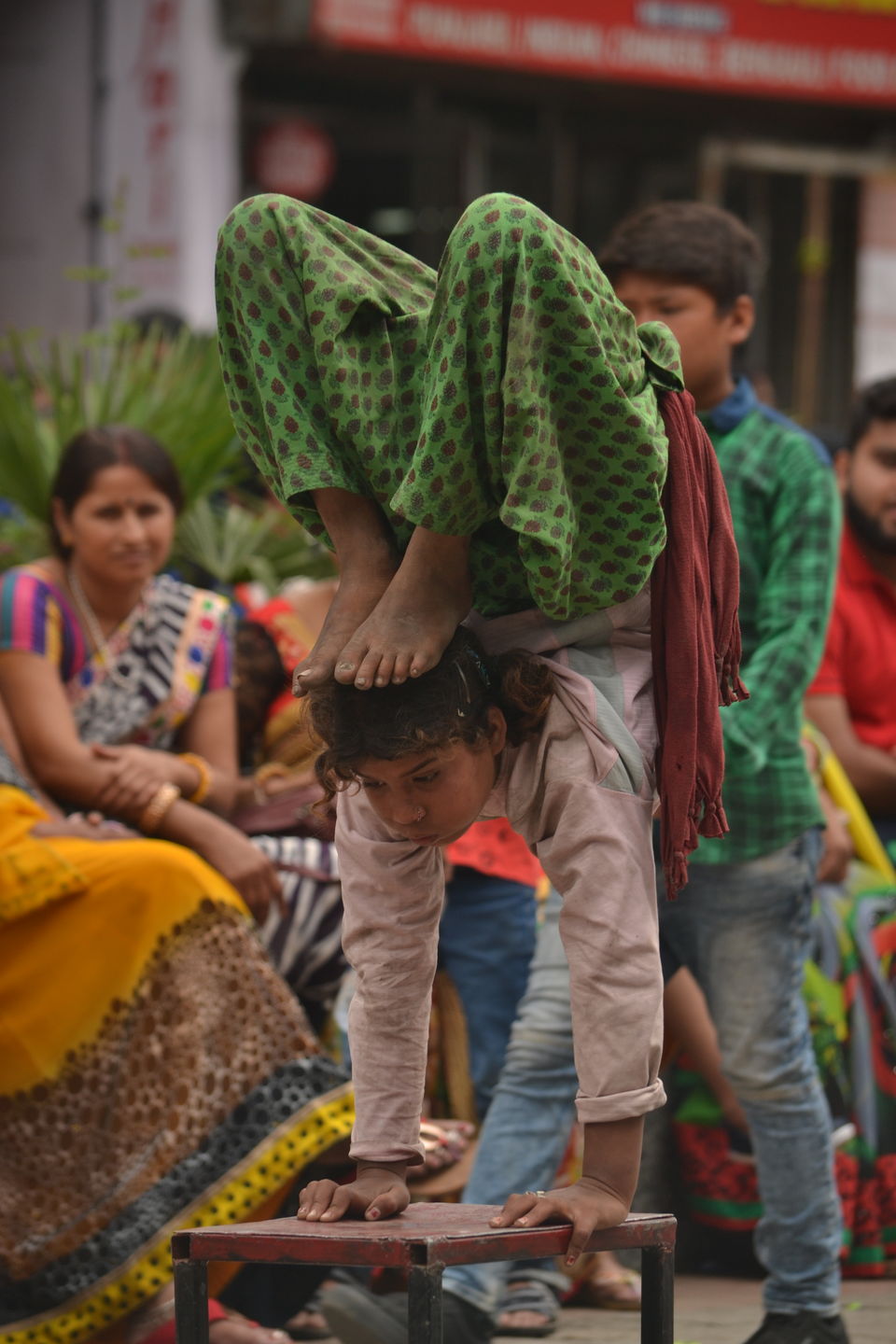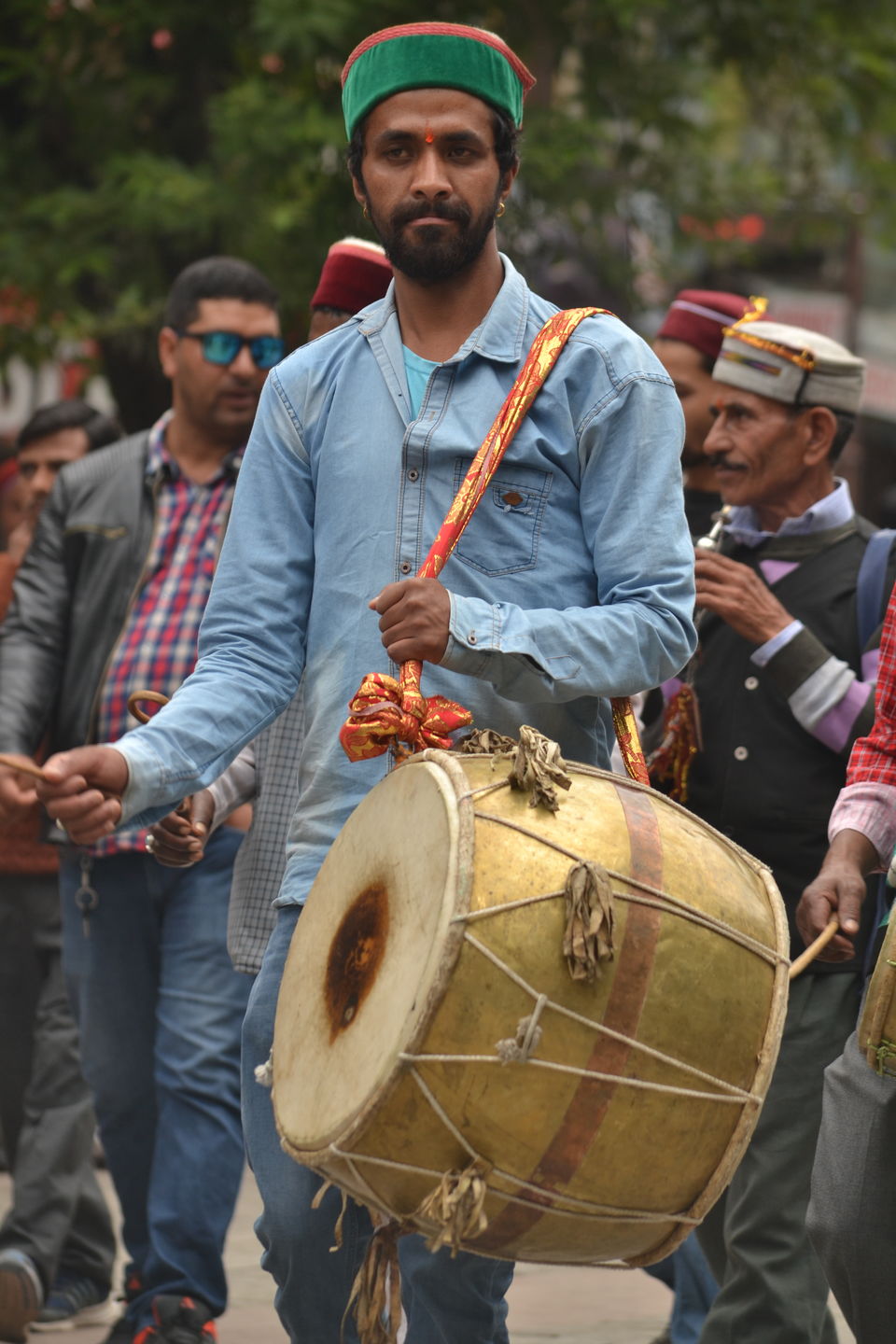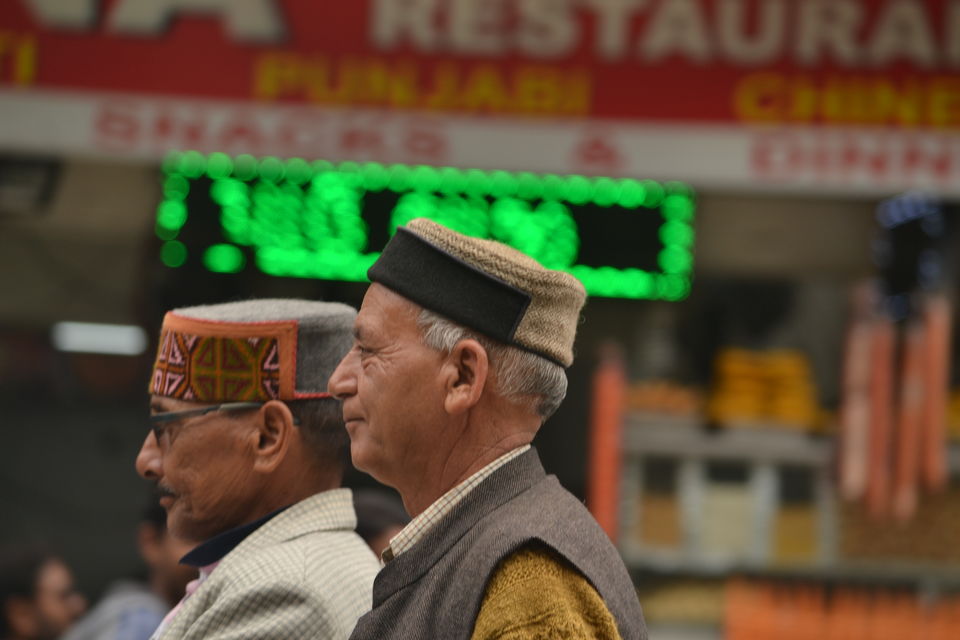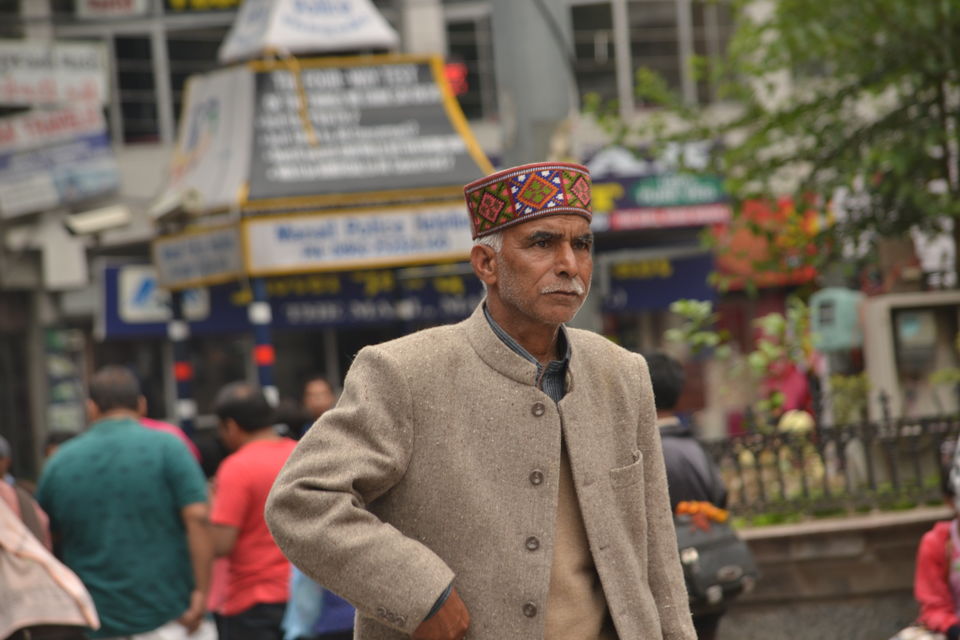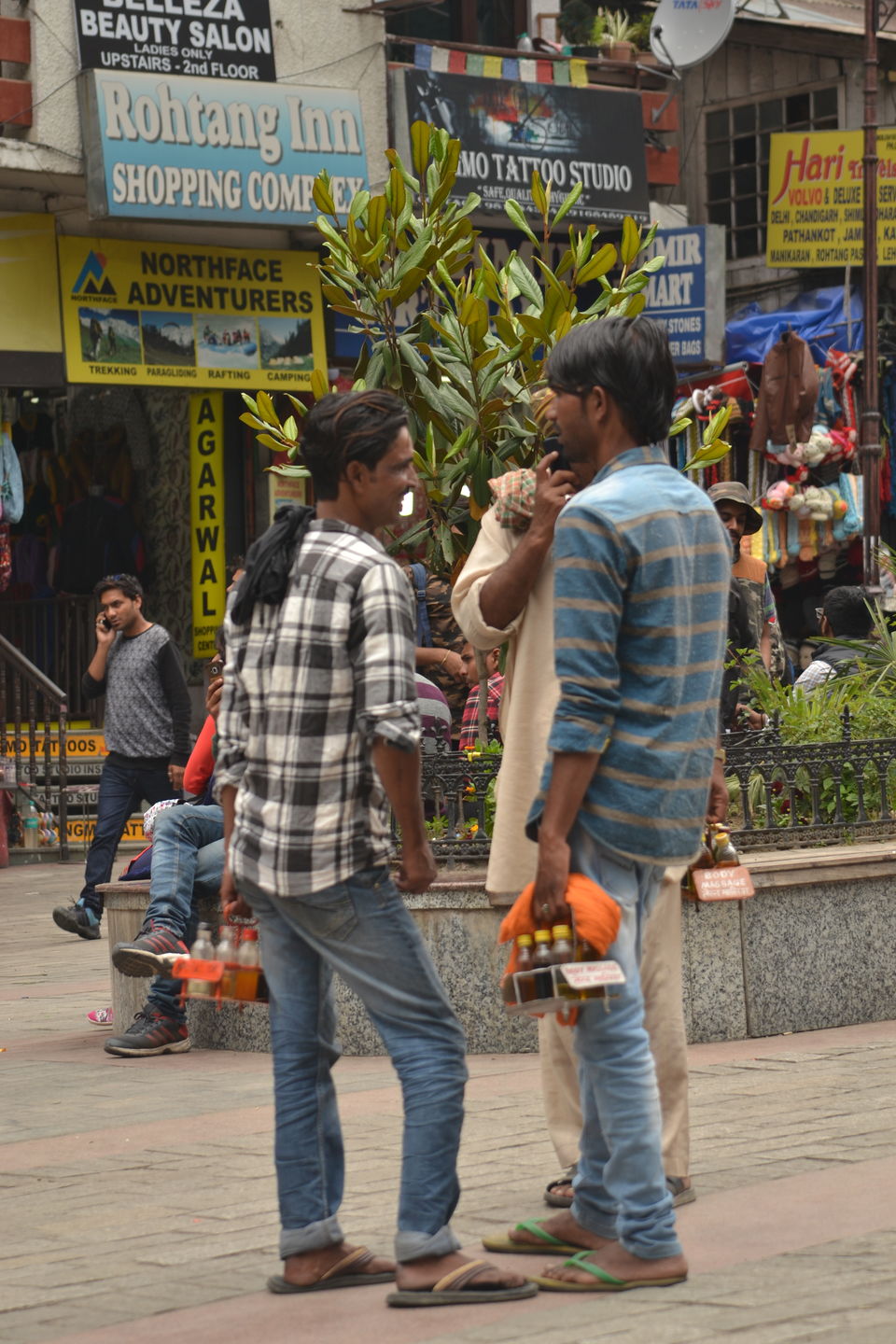 So I would just suggest all of you to take some time out from your busy travel schedule of Manali and witness the diversity of the market for a day.