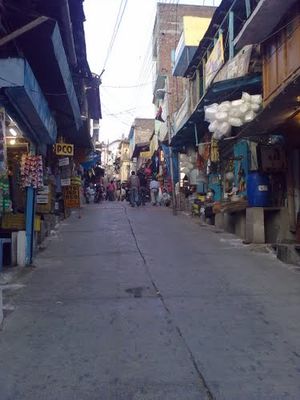 Rank
5 out of 10 attractions in Lansdowne
Lansdowne market road
This is nothing but the main market of Lansdowne. Lansdowne being a very small place, you cannot expect shopping malls and departmental stores here. This is a large market which is like roadside market but the good part is you get everything that is available over here. Starting from fruits and vegetables to bakery items and small handicrafts to winter veils and shawls, you can buy anything from this place.
Reviews of
Lansdowne market road
•
2
There are many restaurants and cafes where you can eat, chill and refill your self. We preferred Mayur restaurant. They provided us best vegetarian food which you will relish till the end. Their best dish was chole chawal. We used to eat there daily. Also they had their own cinema theatre named Aggarwal Cineplex. The hall was quite small and building appeared to be home more than any flashy cinema threatre. We watched Dangal there. It was an evening show and luckily it was tax free. Thanks to the Mayur restaurant. The food was great! WHAT TO SEE
Landsdowne local market and military market are nice ones for buying souvenirs. Also along with local fruit and vegetable market, there are good small restaurant in the vicinity.
Attractions near
Lansdowne market road