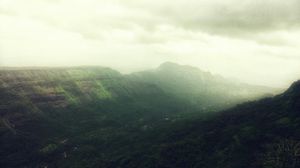 Traveller Types
Families, Couples, Friends
Rank
13 out of 20 attractions in Matheran
Khandala Point
Khandala Point is located correct across the Matheran market area., you wouldn't wish to Skip that point. Only point it was lacking was the right Waterfall. Lavish greenery throughout the valley, with monkey's and their own families this point features a various feel.
Places to stay near
Khandala Point
Reviews of
Khandala Point
•
2
Situated right around the Market Area., you wouldn't wish to Miss this point. Only thing it was missing was the perfect Waterfall. Lush Greenery all around the Valley, with Monkey's and their Families this Point has a Different feel. Be Careful, don't try to mess with the Ape Family., you'll just regret it. but don't be scared as well even if they Sit next to you. Just Enjoy their Company.
Right in the market area. Very accessible.
Attractions near
Khandala Point