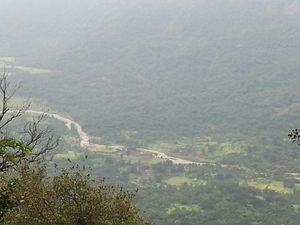 Things to do
nature safaris, toy train rides, photography
Lords Point Matheran
The word means 'Jungle Above' and it is like a small hill station in Maharashtra. It is a very peaceful place in the lap of the Sahyadris much away from the noise and hustles of the other parts of Maharashtra. The beautiful greenery, criss crossing valleys, walking trails and of course the lookout areas all make the place even more beautiful. There is still not much commercialization here though some amount of pollution is created by people only. The best part is that motor vehicles are banned here thus, giving your ears a rest and your lungs detoxification after the pollution you have taken in. To reach this place the best is to choose a toy train ride over other faster options. The time spent in a toy train admiring the surrounding beauty is a blissful experience.
Places to stay near
Lords Point Matheran
Reviews of
Lords Point Matheran
•
1
Lords Point in Matheran is just a km from the Charlotte Lake. You see the same view from all points at Matheran from different angles.
Attractions near
Lords Point Matheran