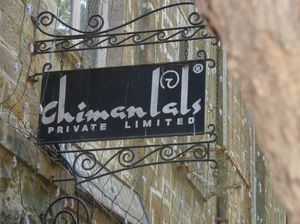 Best time to visit
24 Hrs.
Things to do
Paper manufacturing unit
CHIMANLAL FEIN PAPER P LTD
Chimanlal Fein Paper Pvt. Ltd. is well-established brands of commercial to premium grades of paper and boards ranging from 54 to 600 GSM, catered to across six different product segment namely; Writing, Printing, Business stationery, specialty, industrial and packaging.
Reviews of
CHIMANLAL FEIN PAPER P LTD
•
1
My walking discovery in Fort was a tiny temple like handicrafts store named Chimanlal. It offers one of the most exquisite stationary materials from ready- to-make paper boxes to designer handwritten envelops and paper sets.
Attractions near
CHIMANLAL FEIN PAPER P LTD