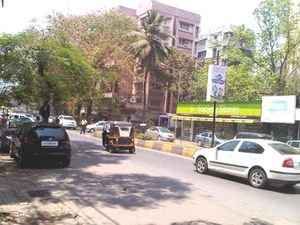 Traveller Types
Friends, Families
Rank
11 out of 158 attractions in Mumbai
Linking Road
Linking Road is a road which extends from Bandra Talkies to Shanti Ashram, Bandra in Mumbai.
Reviews •
3
8. Linking road: girl's fairyland for street shopping. Buy classy western wear, footwear and accessories at affordable price which depends upon your bargaining funda. Shopping at linking road is a primary birth right of any girl in Mumbai. So you are not buying something unique here because very next day, you will find another girl wearing the same top.How to reach: nearby station Bandra and take a share auto rickshaw to reach linking road
For some Christmas shopping of colorful lights and decorations, head down to the Linking Road for the Christmas spirit.
Attractions near
Linking Road