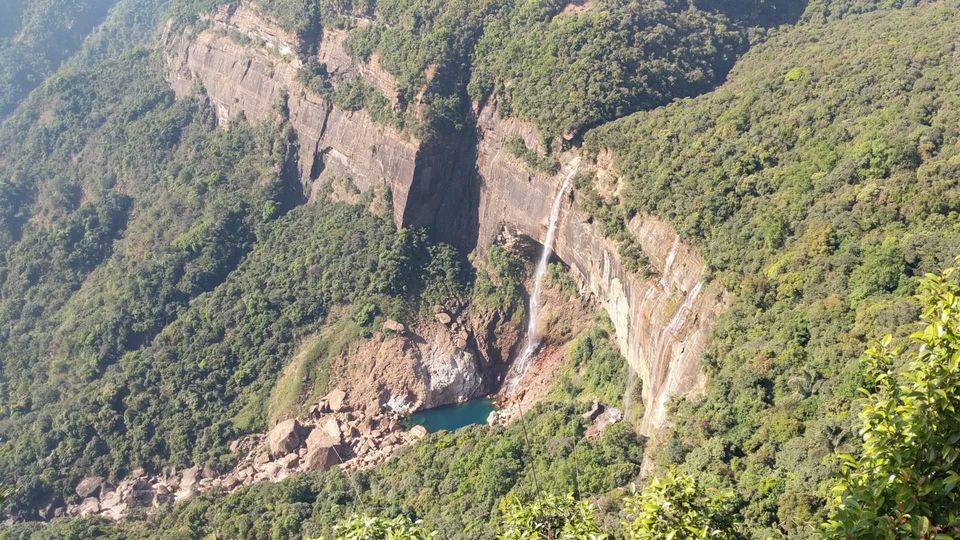 Meghalaya is a truly spectacular destination in India. It's one of the greenest & cleanest places with lovely people.
If you're making a trip to Meghalaya, try to combine Assam as well since the closest airport is situated in Guwahati.
The best way to experience Meghalaya is by road. After my road trip through this beautiful place, I don't think there is a better option.
It also makes the most sense because a lot of the gems in Meghalaya are mainly accessible by road.
We had a car pick us up at the Guwahati airport and kick-started our journey from there. The misty roads during the chill December month is nothing short of extraordinary.
If you're a foodie, love exploring local cuisines and can't ignore hunger pangs, you'll find that restaurants are few and far between. You can stop by at a local 'dhaba' and make the most of your meal. You can be sure to be met with warm-hearted locals who will shower you with jokes that make up for any lapses in flavour at the dhaba.
Make your way to Shillong which is a 130km drive from Guwahati. You can already begin sight seeing by stopping at the lovely Umium Lake also known as Barapani. Vendors sell you steaming, hot tea that will warm you up from the inside!
If you're from the South of India like I am and not used to the crispy air, you'll find tea stalls are an absolute boon. That and heaters in the hotel room!
Additionally, you can explore the Don Bosco Cathedral and the Lady Hyadri Park. While the park is lovely for its flowers, I must warn you the experience at the zoo within the park can be quite upsetting. It was sad to see the lovely animals being locked up within cages - the thought of them being deprived of their natural habitat brought me to tears.
In Shillong, it's best to look for a hotel situated in the Police Bazaar. It's in the heart of the bustling city, surrounded by markets, local food & noisy street hawkers, all within walking distance of each other.
Additionally, while the city shuts down by 8 pm, the neighbouring Police Station will help you feel safe as you meander your way up & down the winding paths.
Don't forget to grab some yummy street food & pick-up some pretty junk jewellery from the bazaar near-by!
Shillong has some lovely sights to take in - the Elephant falls, Cherapunjee and the Seven Sisters waterfalls, Nohkalikai Falls and Mawsmai Caves & Falls.
All these locations often have local Khasi Tribe outfits on hire for you to dress-up in and pose. Be wary of the tourists who click pictures of you though, without your permission.
I'm personally not big on dressing-up and posing though.
Wear climbing shoes though as you tread along the paths to the various water falls. It's important to keep your feet warm and comfortable to avoid clumsy moments.
Set aside some time to just watch the beautiful Nohlakai Waterfalls. Though it wasn't at full capacity when we visited, it's certainly a sight to take in.
Grab some local snacks at the stalls opposite the waterfall. Request for the "chaat powder" that seems to have a delicious local spice added to it - it feels like a smokey barbecue in one's mouth.
The caves shut early so make sure you get there before 3 pm. In the winter times, the sun too sets sooner, so it's best to pace yourself through the day as you explore the various destinations.
Somewhat claustrophobic, but otherwise pleasant, the caves are a great experience.
The Shillong Peak is a bit of a let down. Personally, I felt the view and the army check-points were not worth getting past.
The Seven Sister's waterfall too had run dry in December. Some say it's worth visiting after the monsoons retreat.
The next day set aside time to visit the amazing Living Root Bridge that's situated in Mawlynnong - recognised as Asia's cleanest city some years ago, it's a one-of-a-kind experience not to be missed.
Though the water below the bridge was scarce, it was still a pretty impressive sight, leaving the emerald green moss below the bridge exposed.
The houses at Mawlynnong as adorable. Made of wood with handmade texturing, it's indeed intriguing to look at.
Meghalaya is lush green and the air is so clean, you will wish you will wish you could bottle it up for future use! Don't forget to slow down and take in her rare beauty as you drive through her winding pathways.
The drive back from Mawlynnong to Shillong is nothing short of breath-taking! You can literally see the milky way as it becomes your companion on your night drive back to Shillong. If you're lucky you can watch shooting stars hyperbole over you as well.
Dawki is a gorgeous experience - one not to be missed! We unfortunately made our way to this destination late in the evening. It's best to set aside a day there by driving to Dawki by 8 am. This way you can get boats to explore the crystal clear waters and neighbouring islands, with ease.
Known for its clear waters up to 40-feet deep, Dawki is incredible in every way.
The sunset at Dawki is spectacular - the amazing part about it is that you time travel to 30 minutes in the future. Confused? You're now on Bangladesh time!
Rent a boat that usually carries four people. It's about INR 800 for an entire boat as well. It's worth it and much more for the surreal experience.
So there you have it - multiple reasons to visit Meghalaya that is still untouched!
Frequent searches leading to this page:-
Explore Meghalaya with 6 Days & 5 Nights Package, Day Tour Shillong in Meghalaya, Shillong Sightseeing Tour, 6 Days Romantic Meghalaya Honeymoon Tour Package