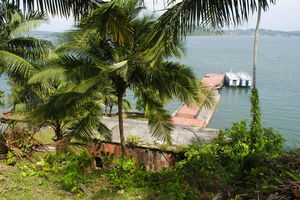 Best time to visit
October to December is the best time to visit this place.
Things to do
Pay respect to those who suffered to free Indian from colonialism.
Budget
Tour operators will be able to provide one with the best information with regards to this.
Best Months
September - February
Traveller Types
Families, Couples
Rank
22 out of 36 attractions in Port Blair
Viper Island
Named after the vessel by the name of Viper who carried Lieutenant Archibald Blair to this island in the year of 1789, this island, though beautiful, has a dark past. The palace was used to imprison political prisoners and torture them till they were hung at the gallows. The place was abandoned when the Cellular Jail was established. Those dilapidated; the jail still stands here to remind one of the past glory and torture faced by the Indian freedom fighters. This place should be included on your list of things to do when one is in Andaman and Nicobar Islands. The place is beautiful and is many tourists pay it a visit.
Places to stay near
Viper Island
Sea Lounge Bed & Breakfast
Reviews of
Viper Island
•
3
Viper island is also a very small island where britishers used to keep women prisoners. Few people consider it haunted and you can see monument wreckages here.
This is Viper Island. This used to be the original Kala Pani [execution point]. A court was also present in the same premises. The structure has been damaged due to Tsunami. Ferry ride is needed to get here from Port Blair.
Attractions near
Viper Island