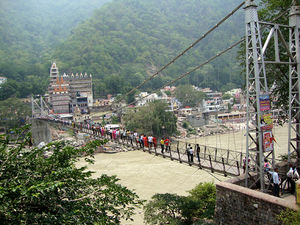 Best time to visit
Plan a trip to Rishikesh anytime from March to October.
Open hours
The bridge is open all through the week from 5:00 am to 10:00 pm.
Things to do
Feel the bridge vibrate if you cross over it on your vehicle or simply get some great pictures clicked here.
Traveller Types
Families, Friends
Rank
3 out of 45 attractions in Rishikesh