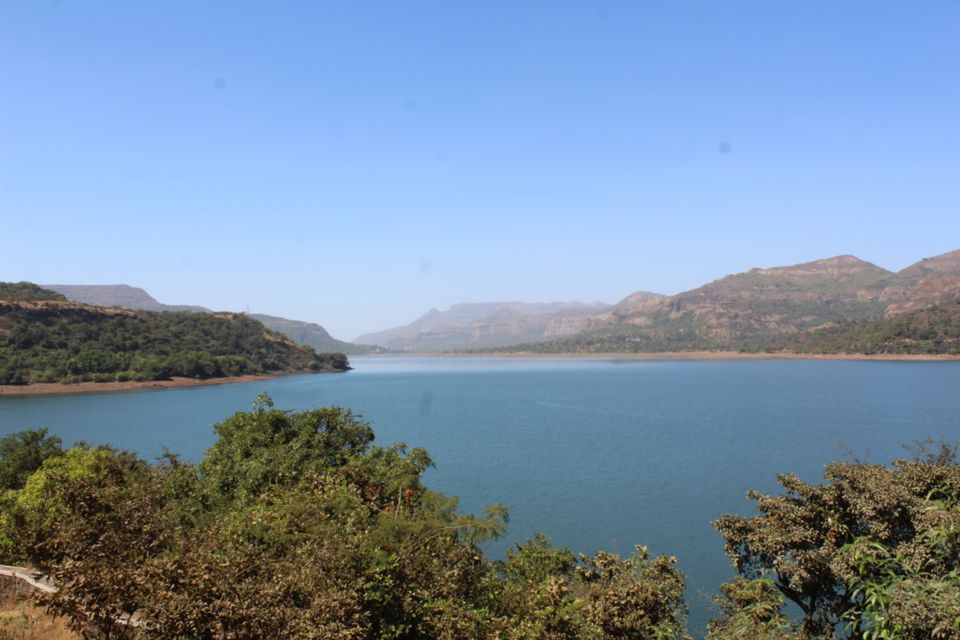 I asked "lets escape from this hectic life style,where to go this time?"
My friend suggested that let's go to somewhere nearby Pune.
After a lot discussion we decided a day trip to mulshi lake by bike.
It was around 60km from our place.
We started our journey by 9 o clock in the morning.
The road is well maintained, but around 5km before mulshi lake is not good as the new road construction is going on.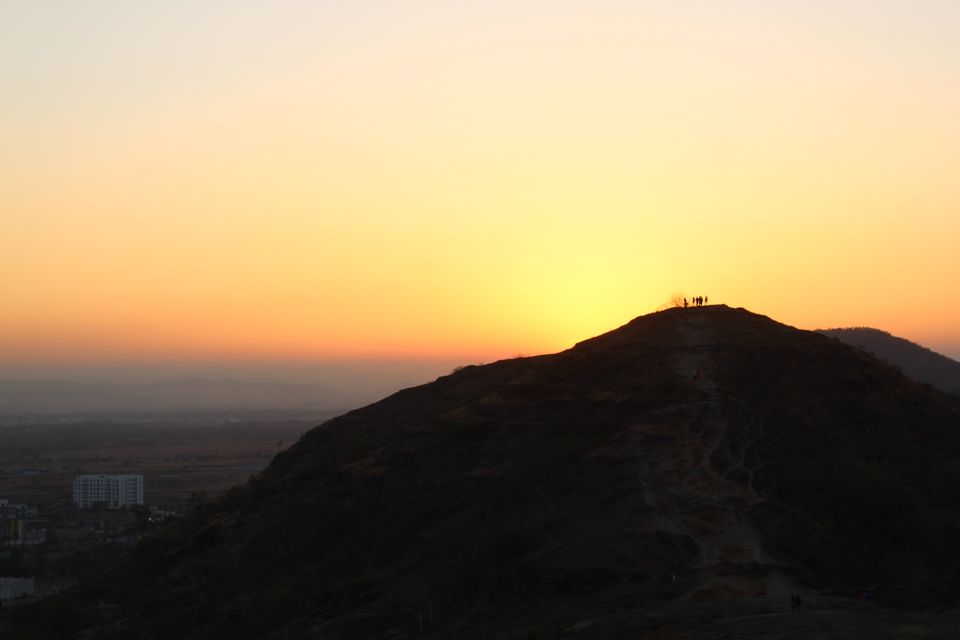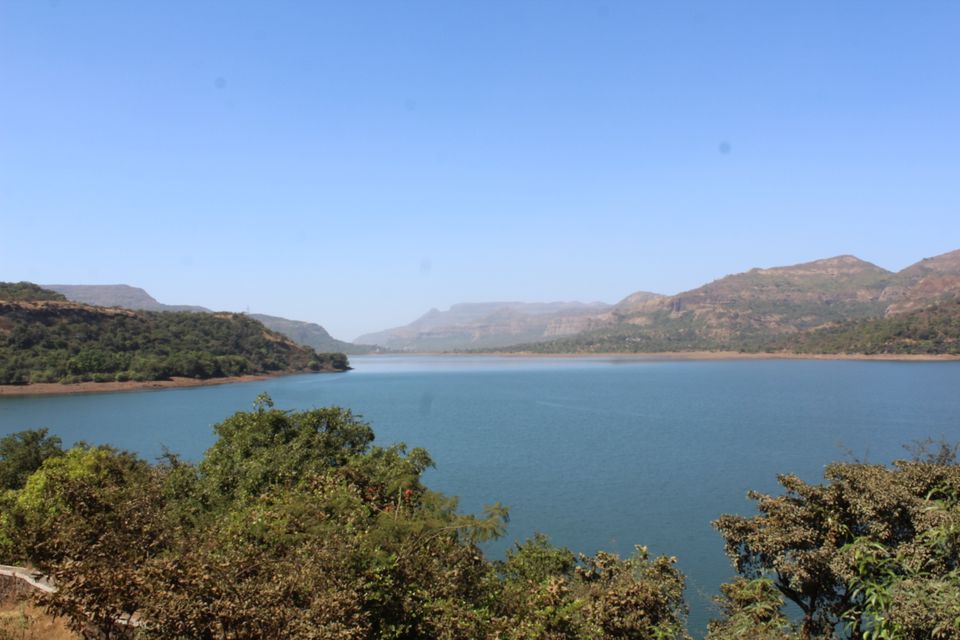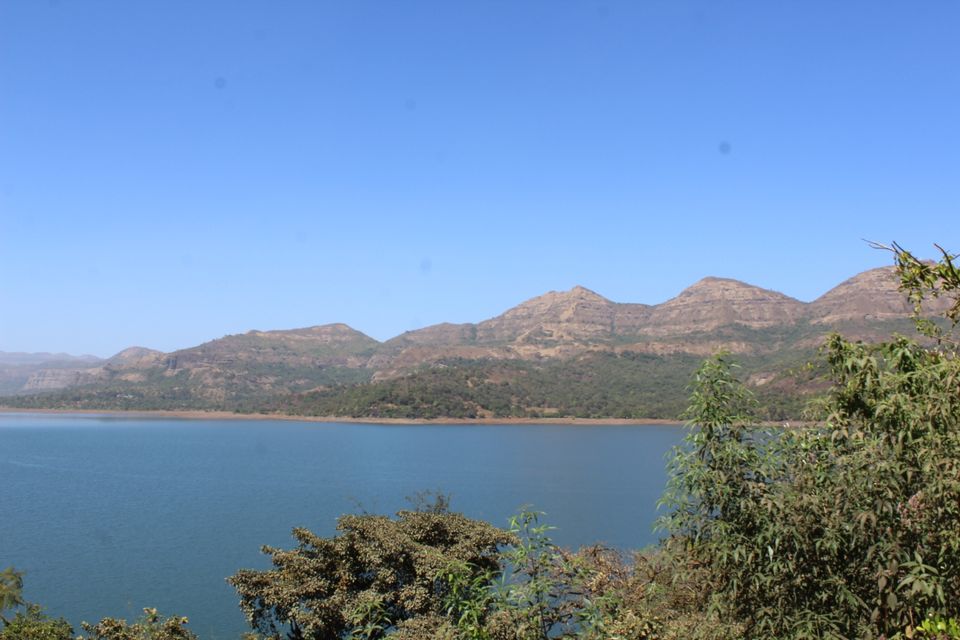 When we reached at lake, our minds got rejuvenate as only few people were there. An entirely silence belongs into the valley of Western ghats.
As we visited this place at late winter, we didn't get to see enough greenery. But if you visit this place at monsoon or late monsoon, definitely you will get to see the lush greenery. The place is rich enough to have various flora.
After moving by the lakeside, we entered BASHO RESORT to have lunch.
You can enjoy the scenic beauty of mulshi lake from the restaurant as it is open air. The food is also good there.
After having lunch we reached at the lakeside. You can seat at the bank of the lake and enjoy the breeze. No chaos is there. You can enjoy the silence of nature. Gently put down your legs in the lake water and get lost into the ranges of mountain.
You can feel yourself as it's quite silent. Breath the pollution free air here.
We clicked lots of photos at the lake and enjoyed the sunset.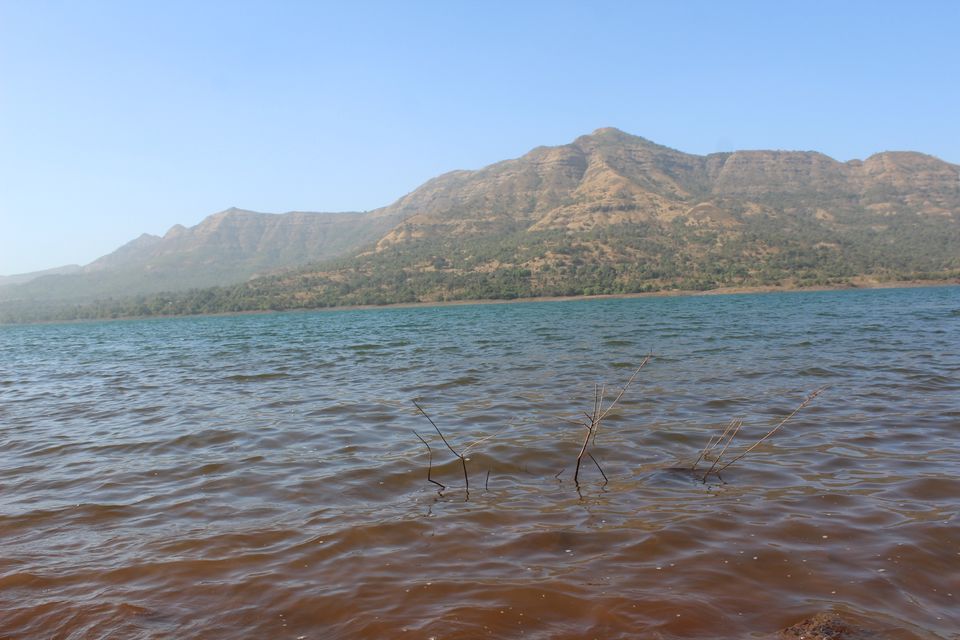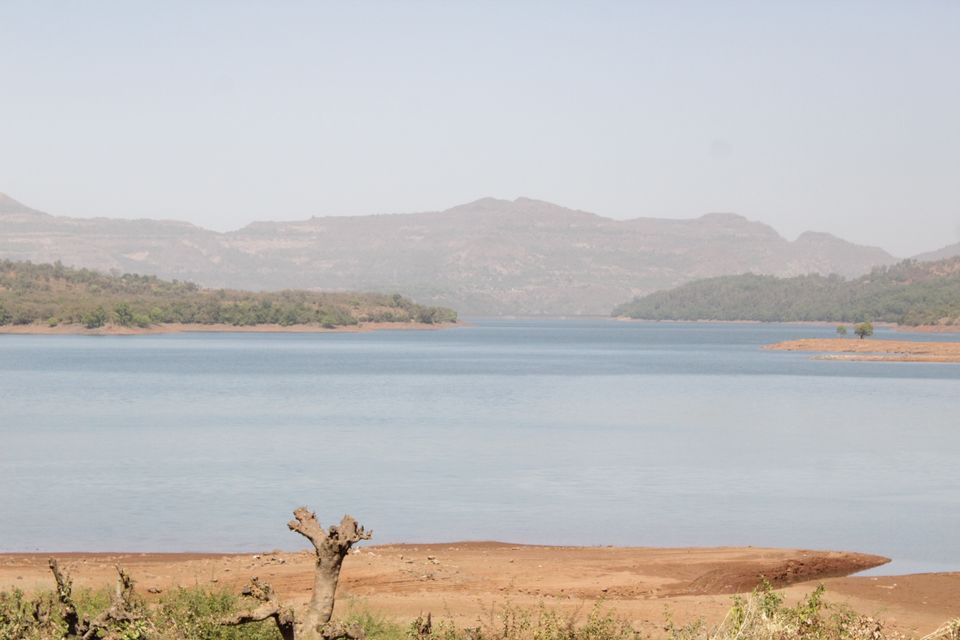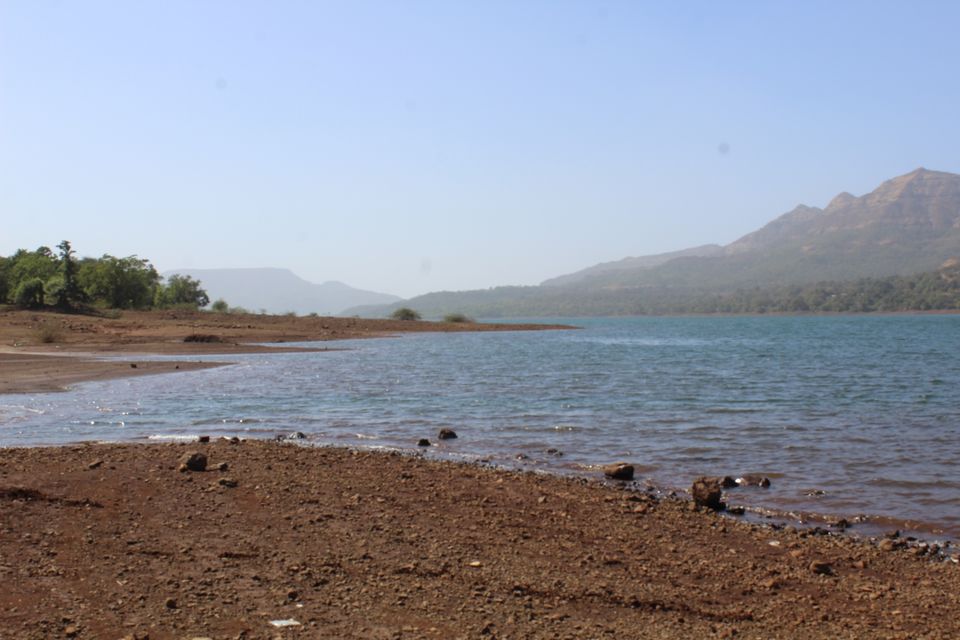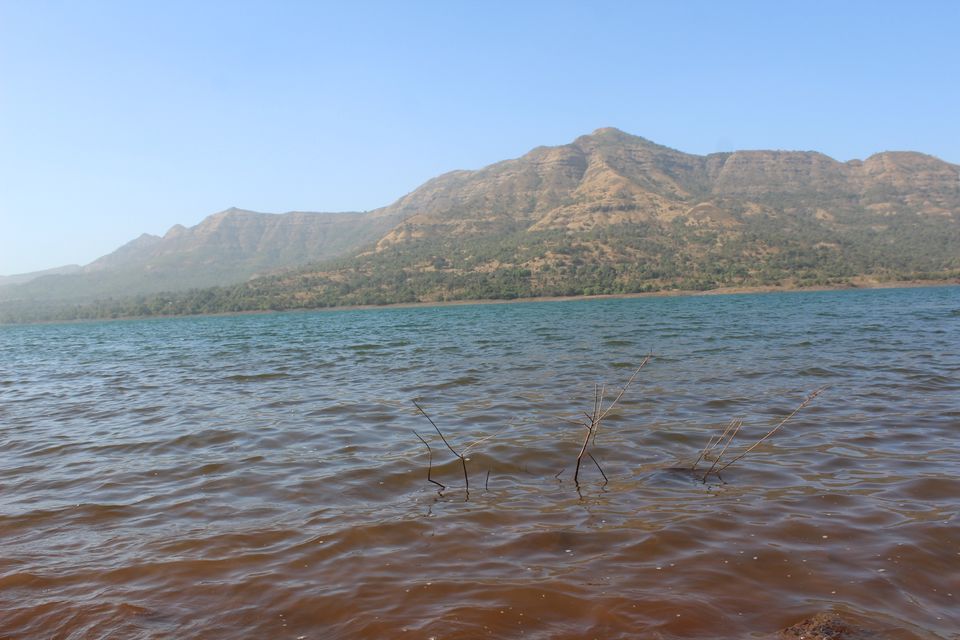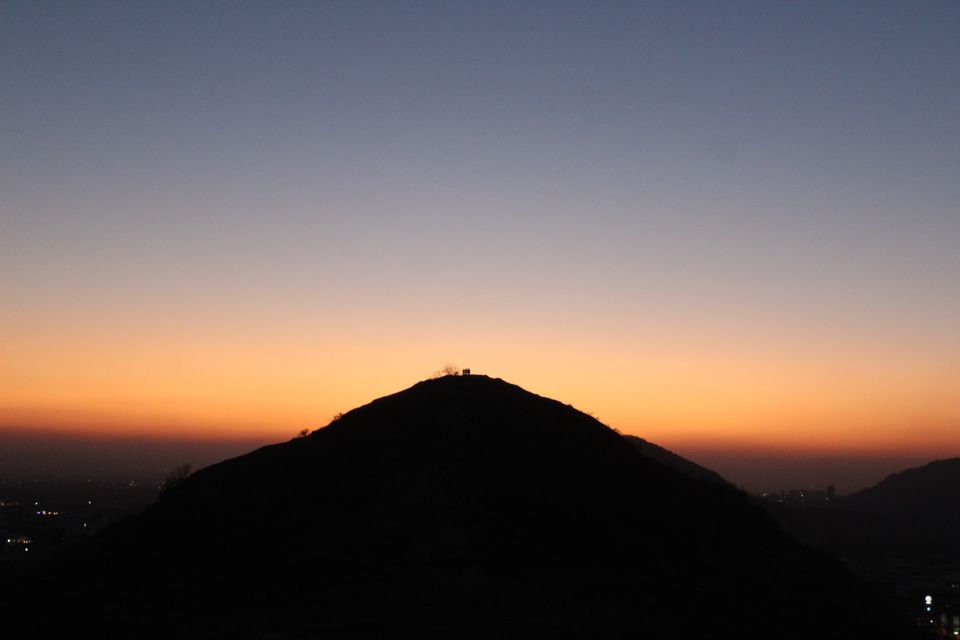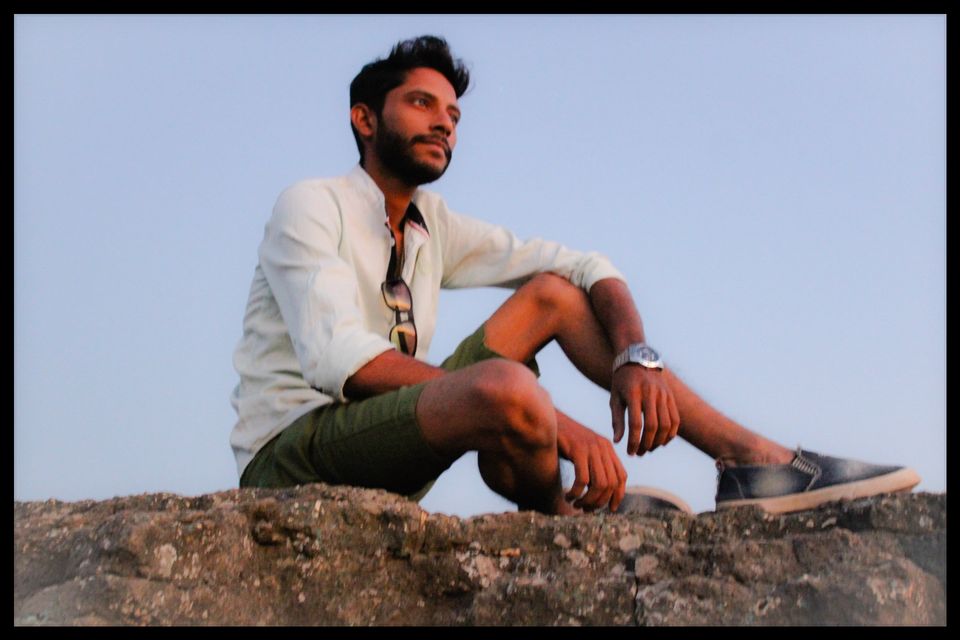 If you having tent with you, you can spend the night under the sky by the lakeside. Various tour agents arrange the camping at lakeside. You can check that on Google.
You can visit the tamhini ghat from here also. But we came back from mulshi lake only.
There are bus transportation from Pune to mulshi lake also. But you must check the timing before planning the journey.
Bon voyage !!