There are many places in India which are shrouded in myth and have glorious tales about them. Tanot mata temple in Rajasthan is one such iconic place in the middle of Thar desert. The temple is just 50km away from Longewala war Memorial, and 120 km from Jaisalmer. It is also very close to the Indo-Pak border.
There is an interesting story about this temple:

Tanot Mata temple was built in the 8th century. It has believed that Goddess Tanot is another form of Hinglaj goddess and later she took the form of Goddess Karni (Karni mata temple of Bikaner)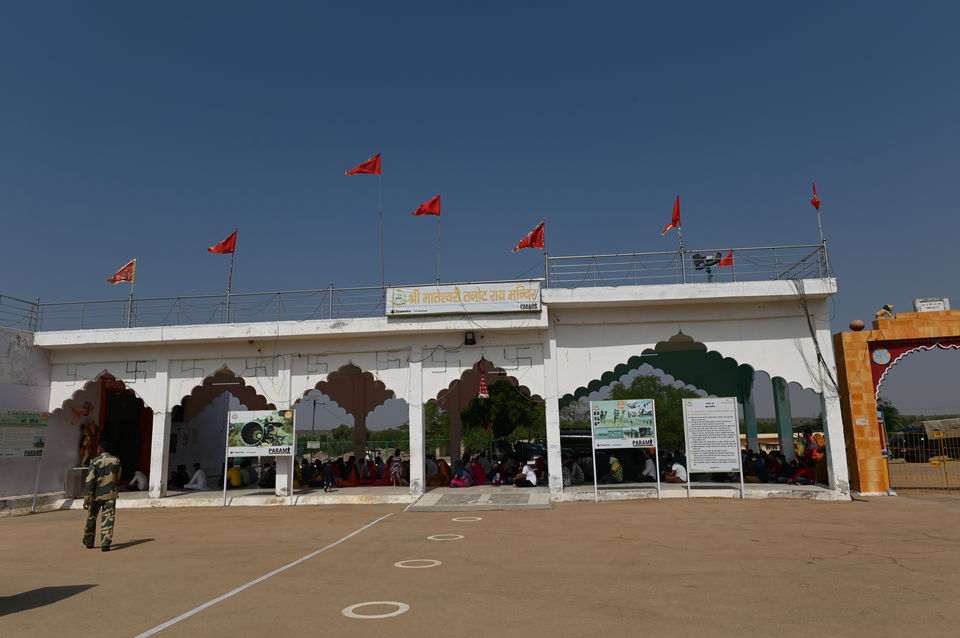 Survived Multiple Attacks by Pakistan
During the Indo-Pakistan War of 1965, Pakistan Army attacked Tanot temple. It is claimed that three thousand bombs were fired towards the temple. However, non exploded.
During the Indo-Pakistan War of 1971, Tanot temple was attacked again by the Pakistani army, but at that time the attacking tanks got bogged down in the sand, allowing the Indian Air Force to destroy them.
It has believed that Goddess Tanot protects this village. The unexploded bombs were kept inside the temple for display.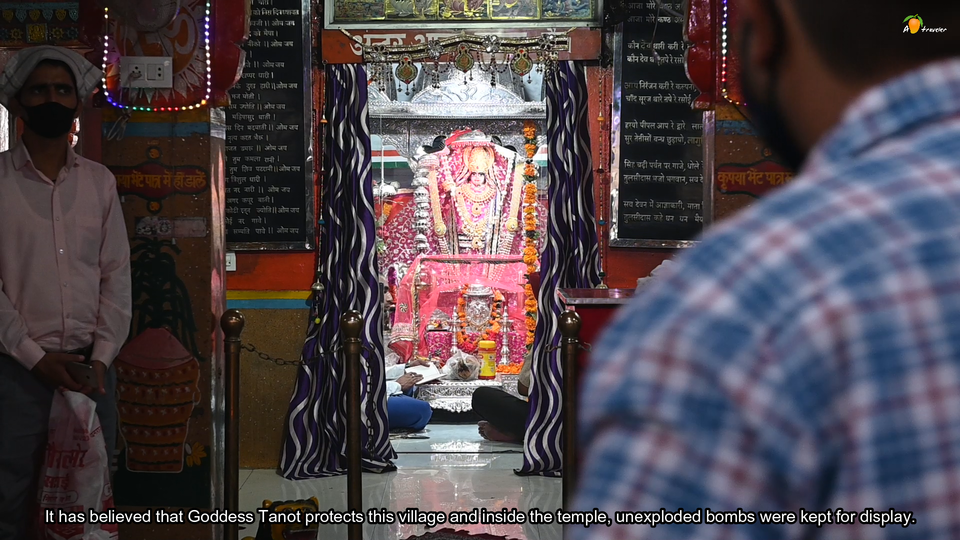 After the war of 1971, BSF requested to temple authority for its charge and from that time till today, BSF looks after it.
It was already mid-day by the time I reached, and aarti was on progress in the temple.
After aarti, everybody maintained social distance and visited Goddess Tanot, and I also went to bow my head.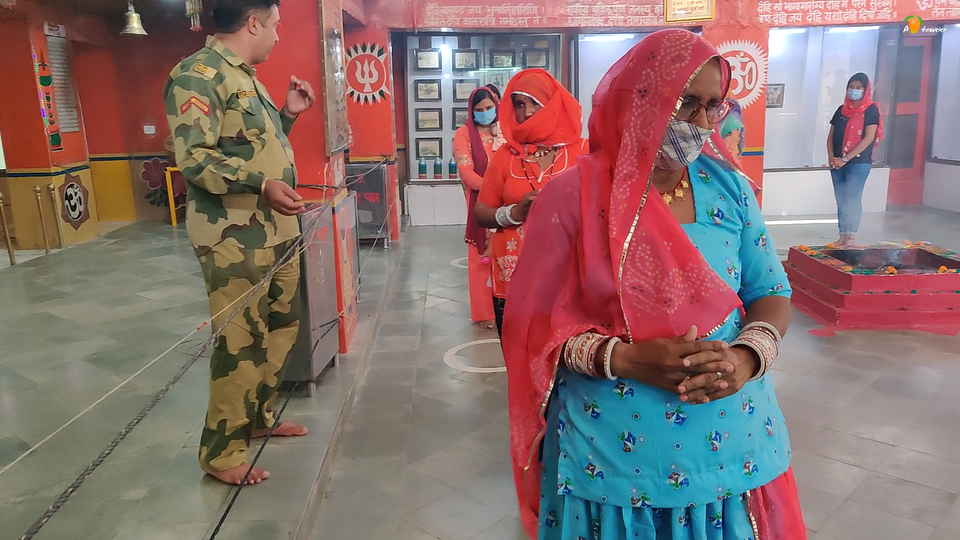 Every place has its tradition - in some temples bells are given; in some threads are tied; I have seen in some countries locks are locked up and here, they tie handkerchief.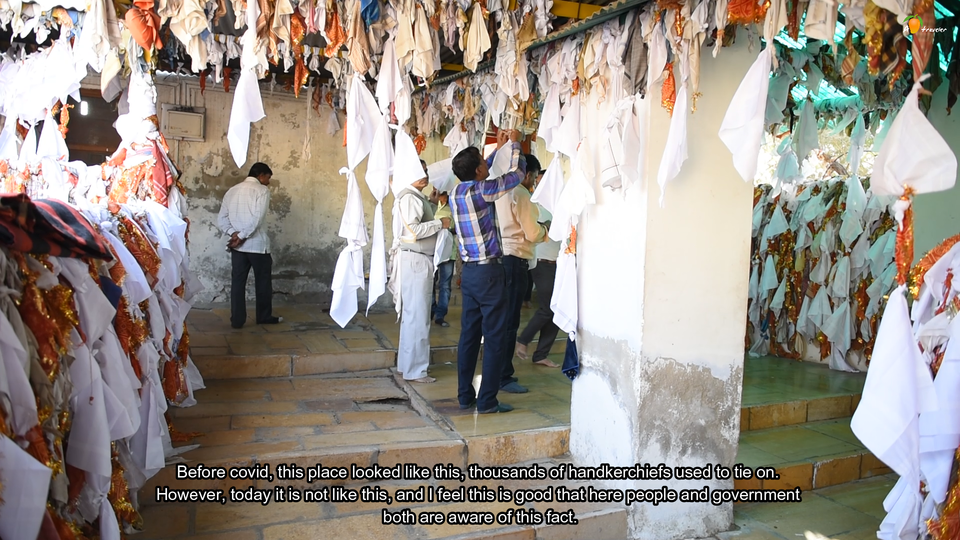 Best Time To Visit
The right time to come here is in winters. That is from November till March.
How To Reach Here
The nearest airport, railway station, and bus stations, all are at Jaisalmer.
I hope you like this blog. Will come back with some other destination very soon. Until then have a wonderful time, stay safe, and take all possible precautions while traveling.