Jaipur is the capital of Rajasthan and is also known as Pink City. I was in Jaipur for 2 days, I travelled solo and that too in a low budget. Here I am sharing my travel Itinerary with you. You can see Jaipur comfortably in 2 days. Apart from sightseeing, the local market is also very popular here.
Must Visit Places In Jaipur
Amer Fort
Jaigarh Fort
Nahargarh Fort
City Palace
Hawa Mahal
Jantar Mantar
Isarlat
DAY 1 Jaipur itinerary
( Nahargarh Fort - Amer Fort - Jaigarh Fort )
Nahargarh fort
I started my first day in Nahargarh Fort because I had to watch the light and sound show of Amber Fort. I did an auto from my hotel near Hawa Mahal and landed in Purani Basti. The auto driver took 30 rupees to leave the Purani Basti and Nahargarh was 3 km from here, I had to walk that journey.
Nahargarh Fort's entry ticket is 50 rupees for Indian and Rs 300 for foreigners. After proceeding to Nahargarh, you will see a lot of rooms in the main building and each room will have some artwork.
After going to the terrace of Nahargarh Fort Main Building, you will get a great view of Jaipur City. I spent 2 hours at Nahargarh fort and then I left for Amer Fort. I did Auto to go from Nahargarh Fort to Amer Fort which took 100 rupees from me.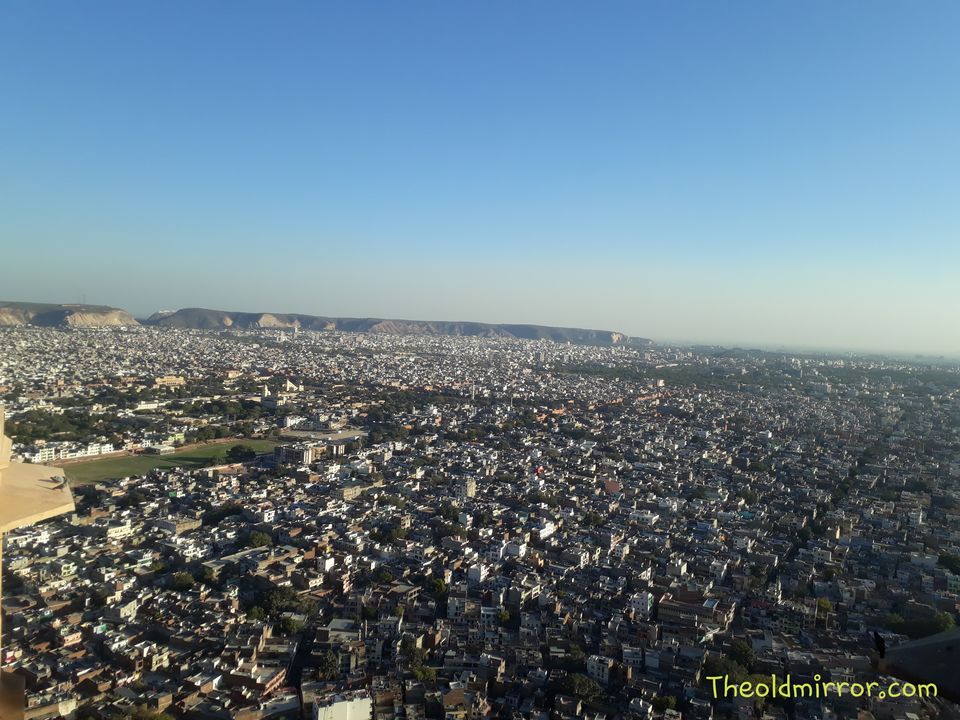 Amer Fort
Amer Fort is one of the most beautiful forts in Jaipur. There is also an Elephant ride available to travel to Amer Fort which charges up to Rs.700. After going up the fort, you have to take a ticket, which is 150 rupees for Indian and 600 rupees for foreigners. Amer Fort is really big which can take you 3 to 4 hours to see.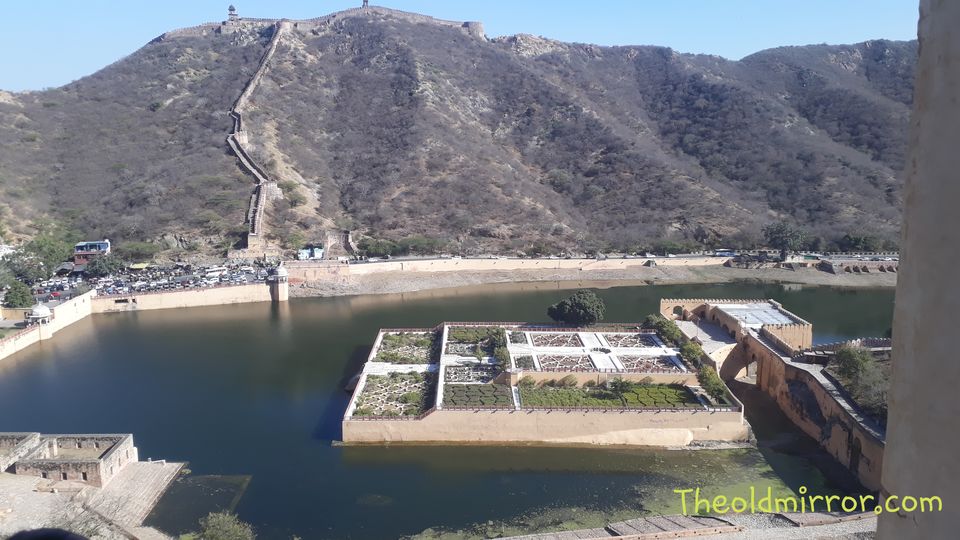 Jaigarh Fort
On exit from Amer Fort, you will see the path of the tunnel which will lead you to Jaigarh Fort and This tunnel route is open to all tourists. Due to the height of Jaigarh, I had to walk for 20 minutes and this experience was very fun. If you are old or you do not want to walk, then there is also a car facility available for you.
The entry ticket for Jaigarh Fort is 70 for Indian and 300 for foreigners. In this fort, I saw the world's largest Jaiwan cannon and which is still in good condition today. It took me about 3 hours to see this fort and after that, in the evening I walked towards Amer Fort. The light and sound show of Amer Fort started at 7 in the evening which I did not want to miss.
The light and sound show was really great and that's how I spent the first day. From there I boarded a bus which took me to Hawa Mahal, which was charged at Rs 30.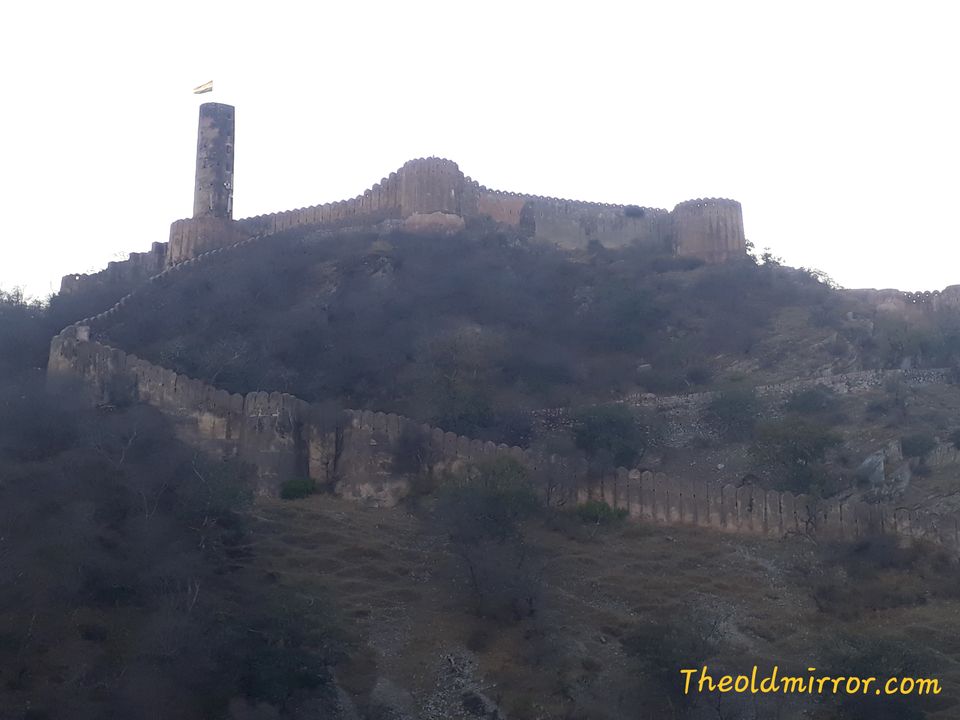 DAY 2 Jaipur itinerary
(Hawa mahal - city palace - Jantar Mantar - isarlat)
Hawa Mahal
The next day I woke up early and after being fresh, I walked towards Hawa Mahal. The City Palace, Jantar Mantar and Hawa Mahal are all near each other, so it didn't take long to see them. The beauty of Hawa Mahal is known by looking at it from outside. Hawa Mahal is an amazing piece of art that was built by Sawai Pratap Singh in 1799. The ticket here is 50 for Indian and 200 for Foreigner.
Jantar Mantar
I started with Jantar Mantar, an observatory built by King Jai Singh. The ticket is 50 for Indians and 200 for the international traveller. Jantar Mantar is a really amazing idea that tells the thinking of the king at that time.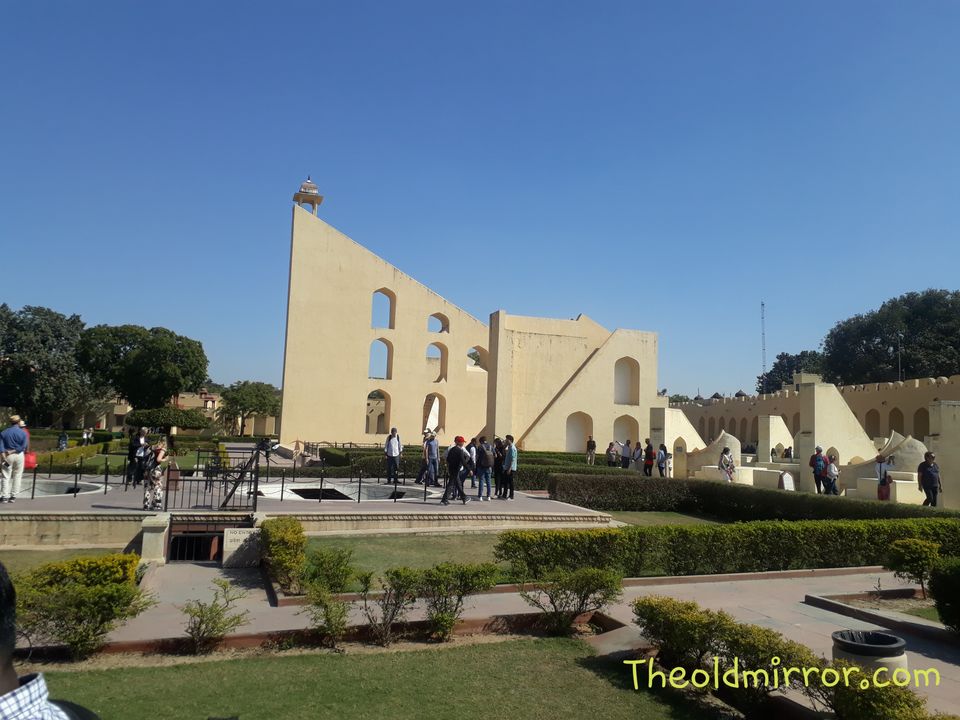 City Palace
City Palace is located near Jantar Mantar and you have to take a ticket of 150 rupees to enter. This place is really magnificent, here I saw the historical things of Rajasthan. The picture gallery here is very large and I saw many historical pictures, including the pictures of the kings of Rajasthan. There is a hall of the City Palace, specially placed for the costumes of kings.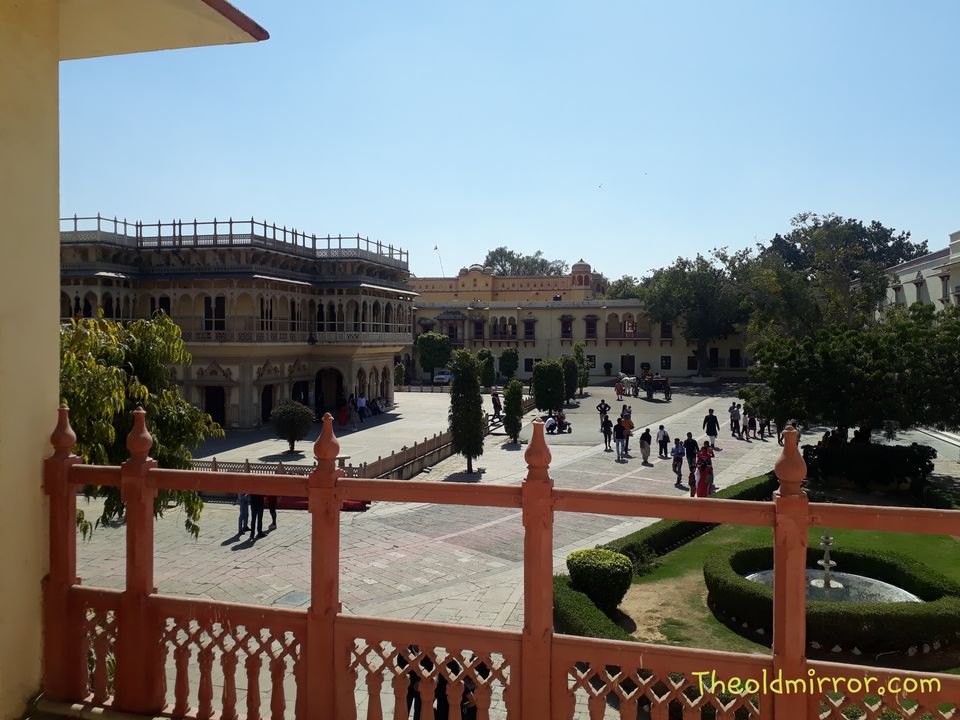 Isarlat
This place is just 500 meters away from Hawa Mahal. Isarlat is a monument that Sawai Ishwar Singh did when he was victorious. Its special thing is that you can go to the floor above it. I went over it and the view of Jaipur from it looks very beautiful. To see this place, you have to give a ticket of 50 rupees.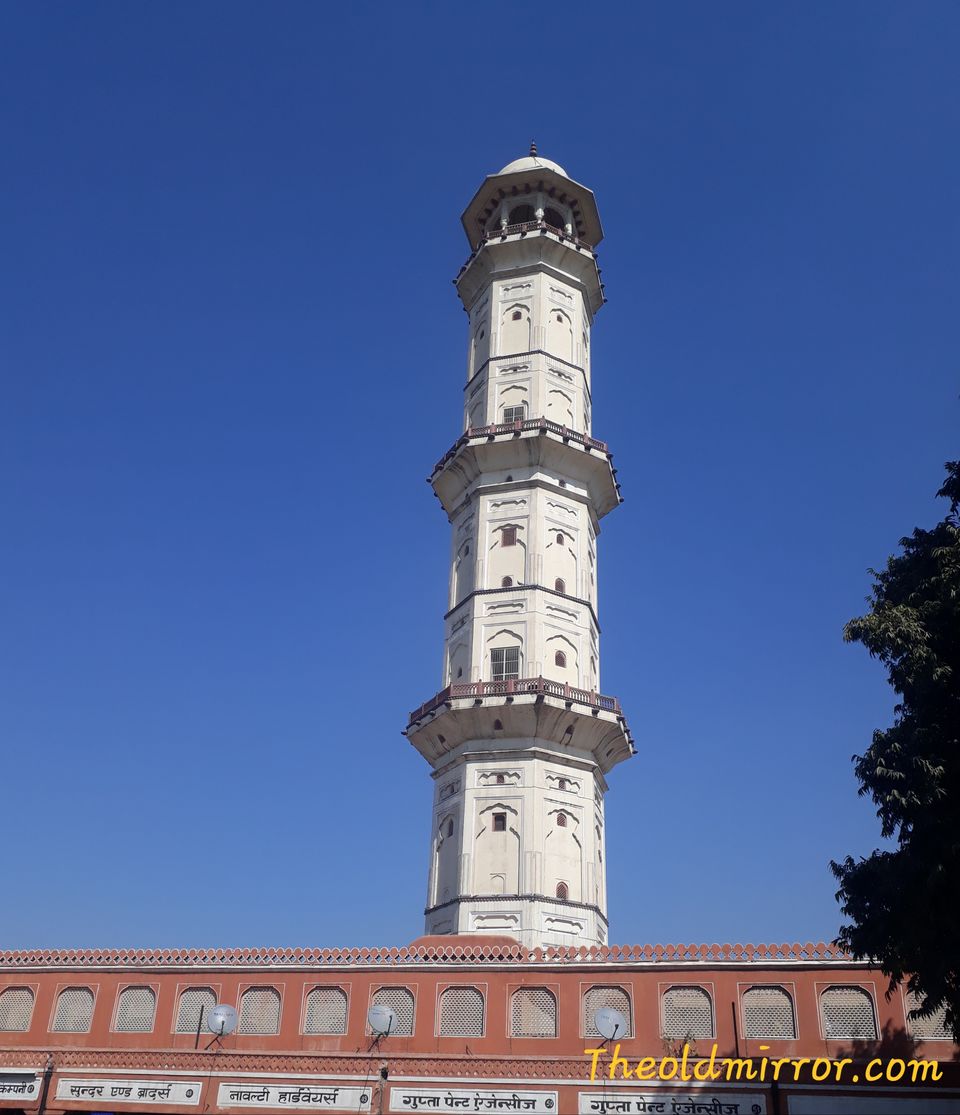 Travel tip for Jaipur
Don't miss the sound and light show of Amer Fort.
If you are a student, then keep your student ID with you because the student has been given a lot of discount on the ticket.
To get to Amer Fort you will get a public transport bus from Hawa Mahal.
If you want to buy something from Jaipur, then Johri Bazaar and Bapu Market are very famous.
If you want to buy something in Jaipur, a quilt (Rajai) is the best option.
In the premises of Hawa Mahal, you will see lots of shoe shops, from which you can buy good shoes.
If Do you like the post? Follow me on Facebook, Twitter and Instagram.For any kind of collaboration with The Old Mirror, Mail me at [email protected]