I just noticed the redemption coupon in Tripoto for Wonder La Amusement Park in Bangalore and seriously, memories came rushing to my mind of a particular moment in that trip. I cannot rate if this is the best amusement park in India or the world but because we as a team needed that outing badly – I think it was simply out of the world.
I had been to Fun Fiesta and did some wonderful rides just a year later in Texas, San Antonio however I still cannot take Wonder La out of my mind and probably never can.
I went to this place around fourteen years back. However the fun factor and thrill still feels like yesterday. It was an official team outing. We were really an odd bunch, a deadly combination of Leo, Sagittarius, Piscean, Libran – I mean all of them Fire, Water, Air signs.
We were a noisy lot. Our preferences were very different as far as our personal tastes, choices and opinions were concerned but for rides, we just did them all.
Costs
The cost now varies anywhere between INR 950 to INR 1300 depending on when you are going - weekdays or weekends; normal or peak season.
Ours was mostly sponsored, including our cab to the park because it was a team engagement initiative. We did engage big time and rave about this trip for months, after it was over. In fact the news of our trip went to our Pune counterpart who kept inquiring the entire nine yards of the trip.
Fast track tickets are super expensive to skip the queue.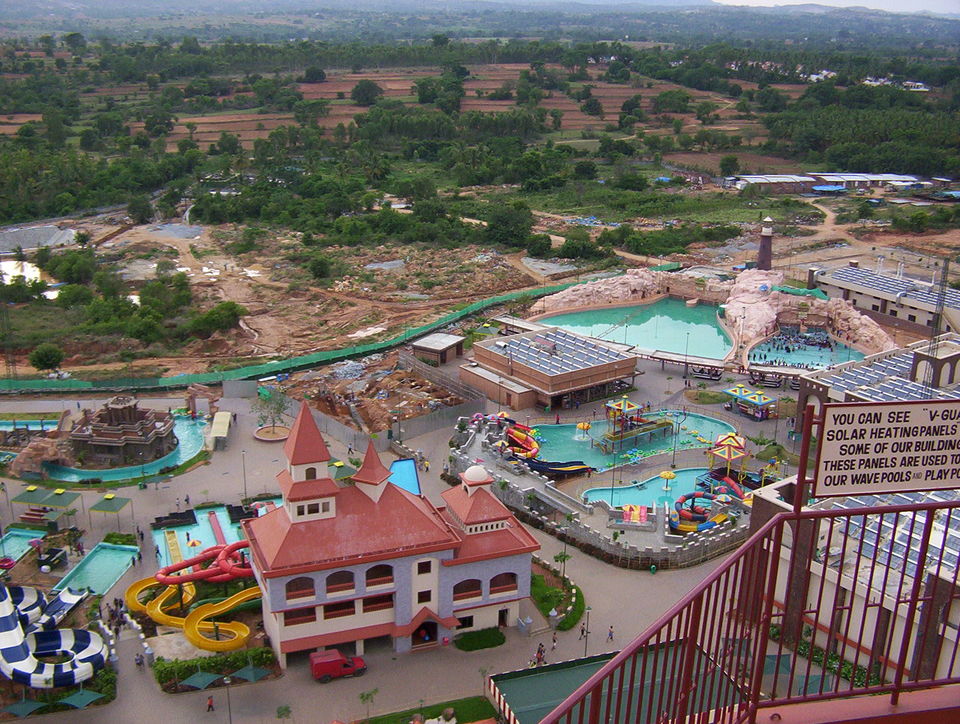 The Rides
We did not follow any set pattern. Wherever the Queue seemed short or the ride more fun, we got that sorted first.
We mostly did the water rides. We did the twisters which was crazy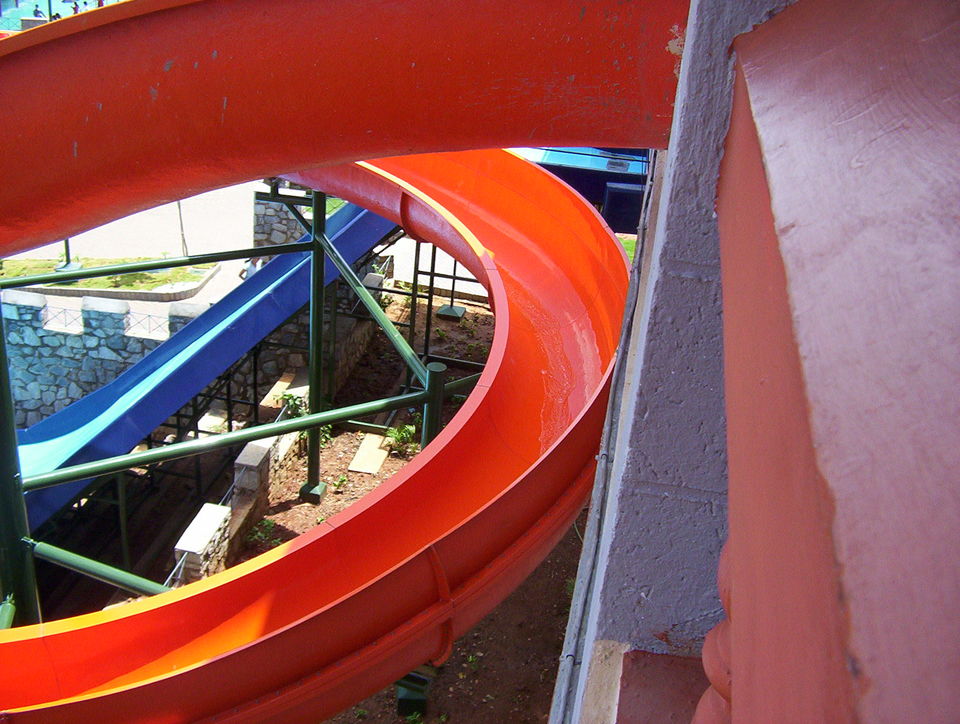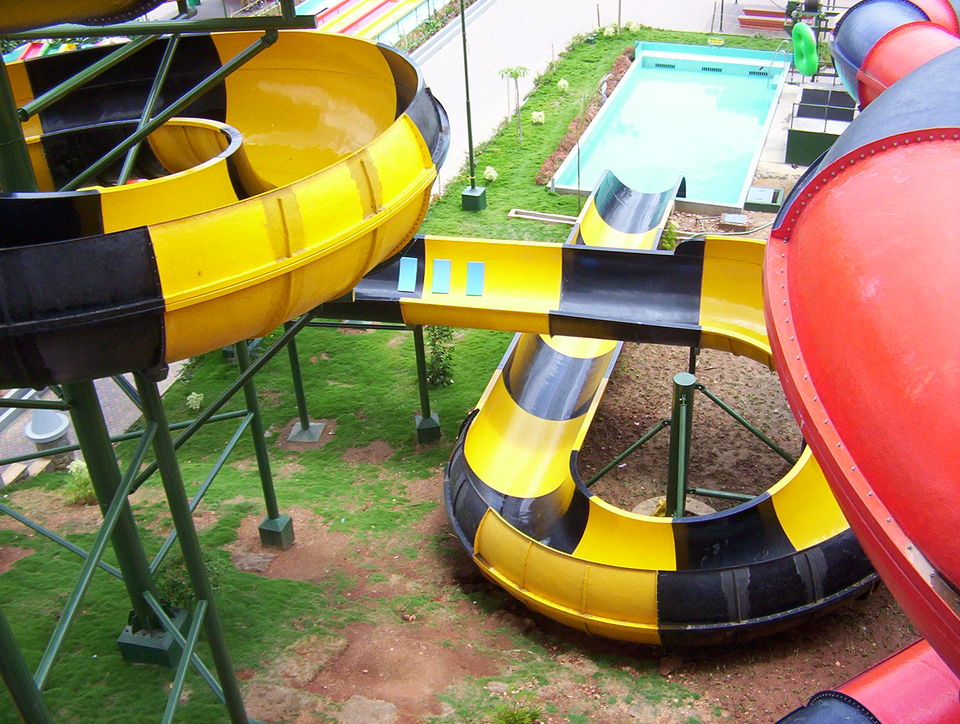 This felt claustrophobic for a few seconds however it was worth it.
If you prefer a little more laid back style of enjoying the water body, there is an option to relax in the river.
Drop Zone
This takes you up to a height over 15 meters and then suddenly just lets you go – Imagine the gravitational pull. I had screamed my lungs out. It is like vertical bungee jumping, just that you remain seated -no ropes.
One thought came across my mind several times during rides that this will be the last one – some rides are scary. Once you are down, you automatically get ready for the next one. None of us wanted to miss a ride.
There is a free fall ride which is again a powerful ride.
Wonder La Bamba
As I sat there moving up and down in clock wise and anti-clock wise directions, from quite a height with sudden jerks and speeds, I somehow thought a couple of the girls who chose not to do this ride and clicked our photographs were smarter than me. This one looked easy, but it kind of freaks you out.
There is a monkey's structure, the mascot just beside this and I couldn't help but think – We all looked the same after the ride.
There is a musical fountain and laser show, which is beautiful and a must watch when the water takes limelight and does not skip a beat of the music played.
What I Missed
I did not do the wave pool because I found it too crowded – Just did not feel up to it however the others did jump in. It has specific timings indicated when you can ride the waves – so we wrapped the other rides before we came here.
The Moment I Cannot Forget
The Giant Sky Wheel just killed me and yet I was determined to take a picture of the entire place, literally trembling. Let me tell you why it sends jitters through our spines.
Firstly you are on top, like almost the height of fourteen floor building.
Then the carriage in which I am sitting is moving constantly like a pendulum - That is how it is designed.
To top this whole thing, when you look down at your shoes, there are horizontal gaps in the planks which means you can literally see the ground below at that height. The tilt continues.
I was relieved to get down and then click pictures of the park from that height.
A couple of tips
Lockers: We kept basic stuff only
It is advisable that you check their website for the season calendar to plan your visits better.
So ready to redeem? It is completely worth it and creates some awesome memories to cherish in future.