"Meghalaya ki khoobsurti ke baare me kya bataun. Jitna bhi bolu, kam hi hai."
Hey folks,
Writing a fresh travel piece after a long time. I have travelled after a long gap from the pandemic so this time I was grateful than ever.
"Sohra" commercially known as "Cherrapunji" is the indigenous name kept by the locals of the place. It is also known for being the wettest place on Earth.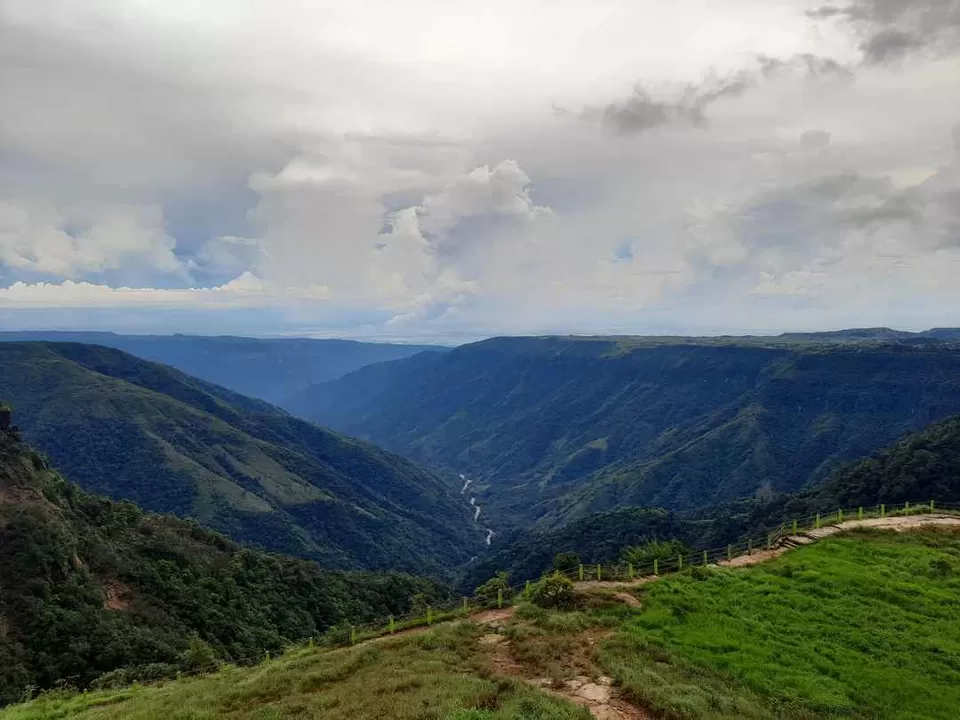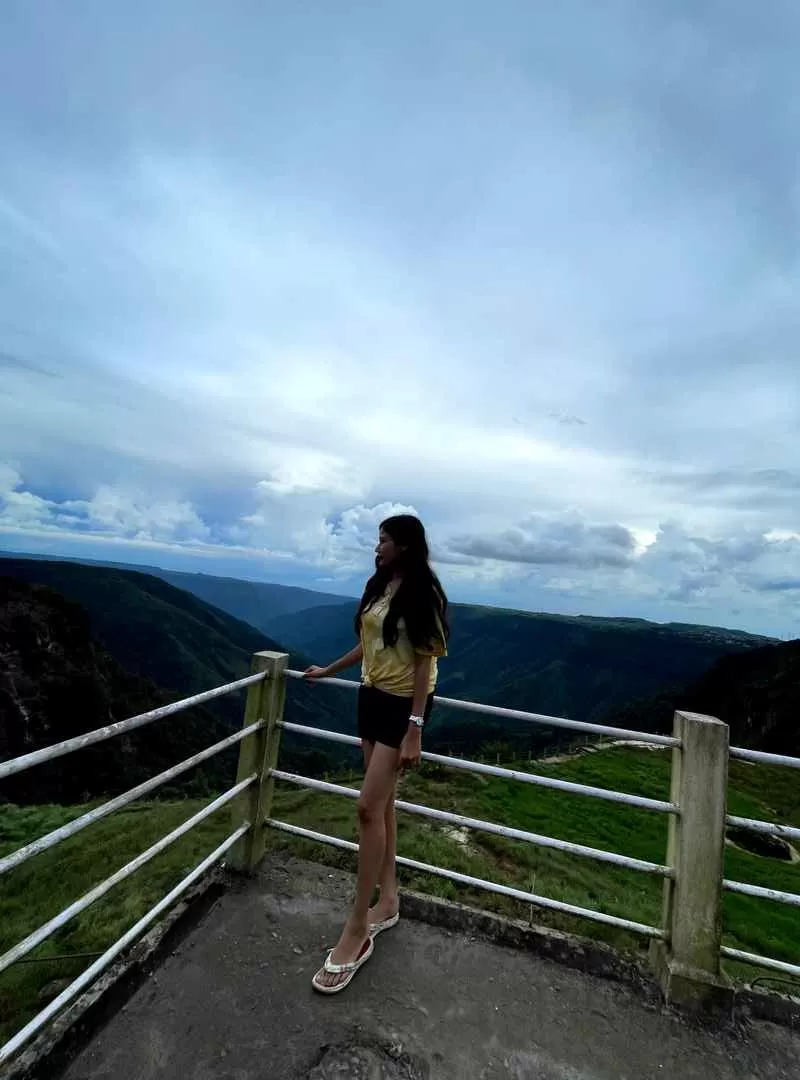 Me and two of my friends wanted to enjoy the monsoon bliss of Meghalaya. It enters a heavenly mode with rains and thick white fog escalating from the mountainous terrains .
On 23rd July we travelled to Sohra by our personal car from Guwahati. It is around 150kms from Guwahati and 55- 70 kms from the capital city Shillong. If one wants to properly enjoy the weather of the place it is best recommended to stay for 1-2nights.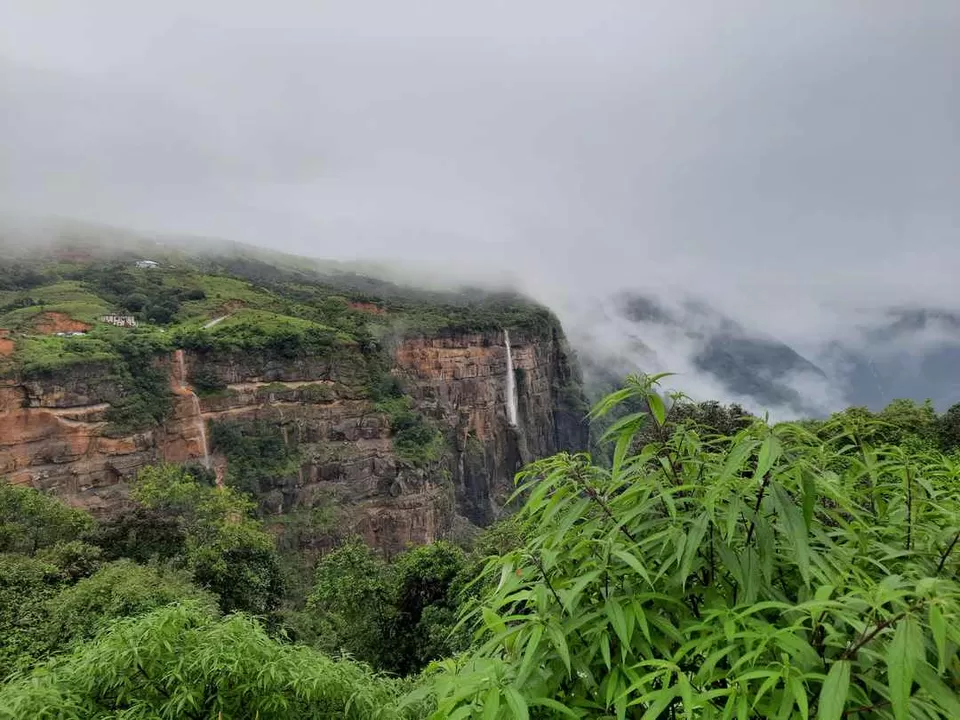 We set foot towards our destination at about 8 am in the morning. Since it was the peak tourist season we were stuck on traffic for around 3 hrs in Shillong. We reached Sohra at around 2: 30 pm in the afternoon because of the heavy traffic. Our plan was to visit the Wei Sadong waterfalls on that day itself but due to traffic our plan posponed for the next day. So we instead stopped along several places on the way with designated view points.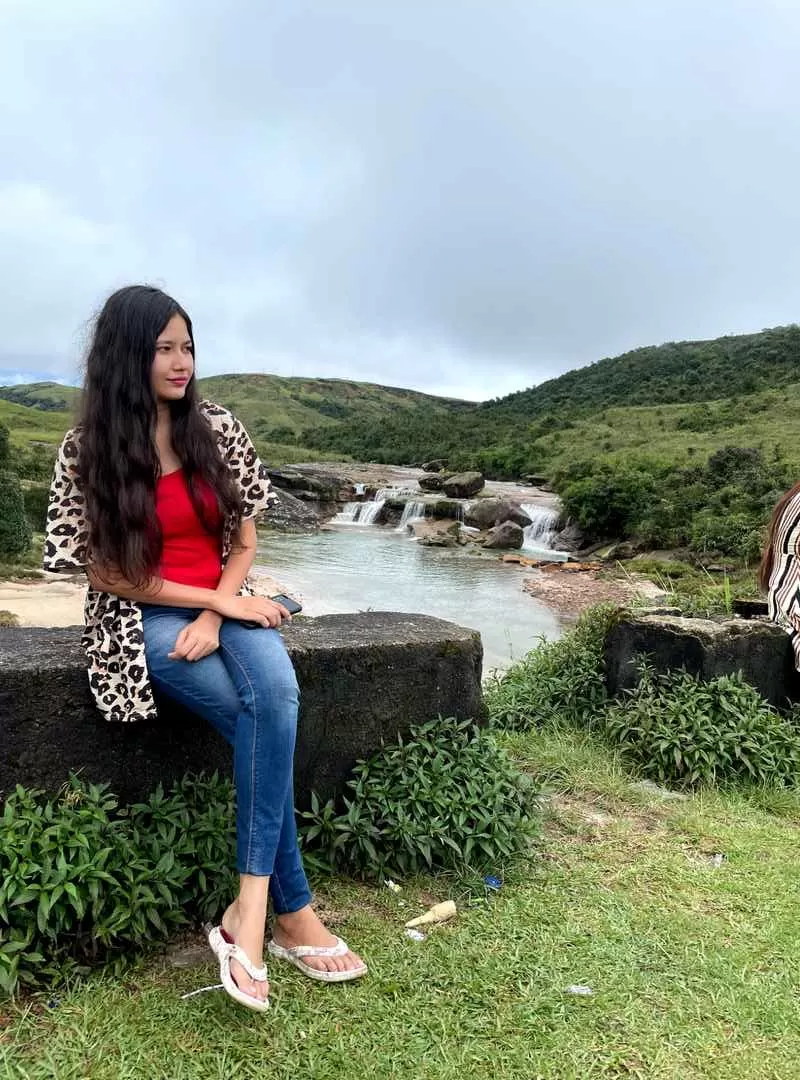 At about 2:30 pm we parked our car on the famous Modak view point to have our lunch. Since it was getting dark we quickly heeded to our last stop for the day at Nohkalikai falls (5-7kms from Sohra). By the time we reach the Nohkalikai Falls it was 6 pm so after having a cup of coffee we went back to our homestay at around 7 pm.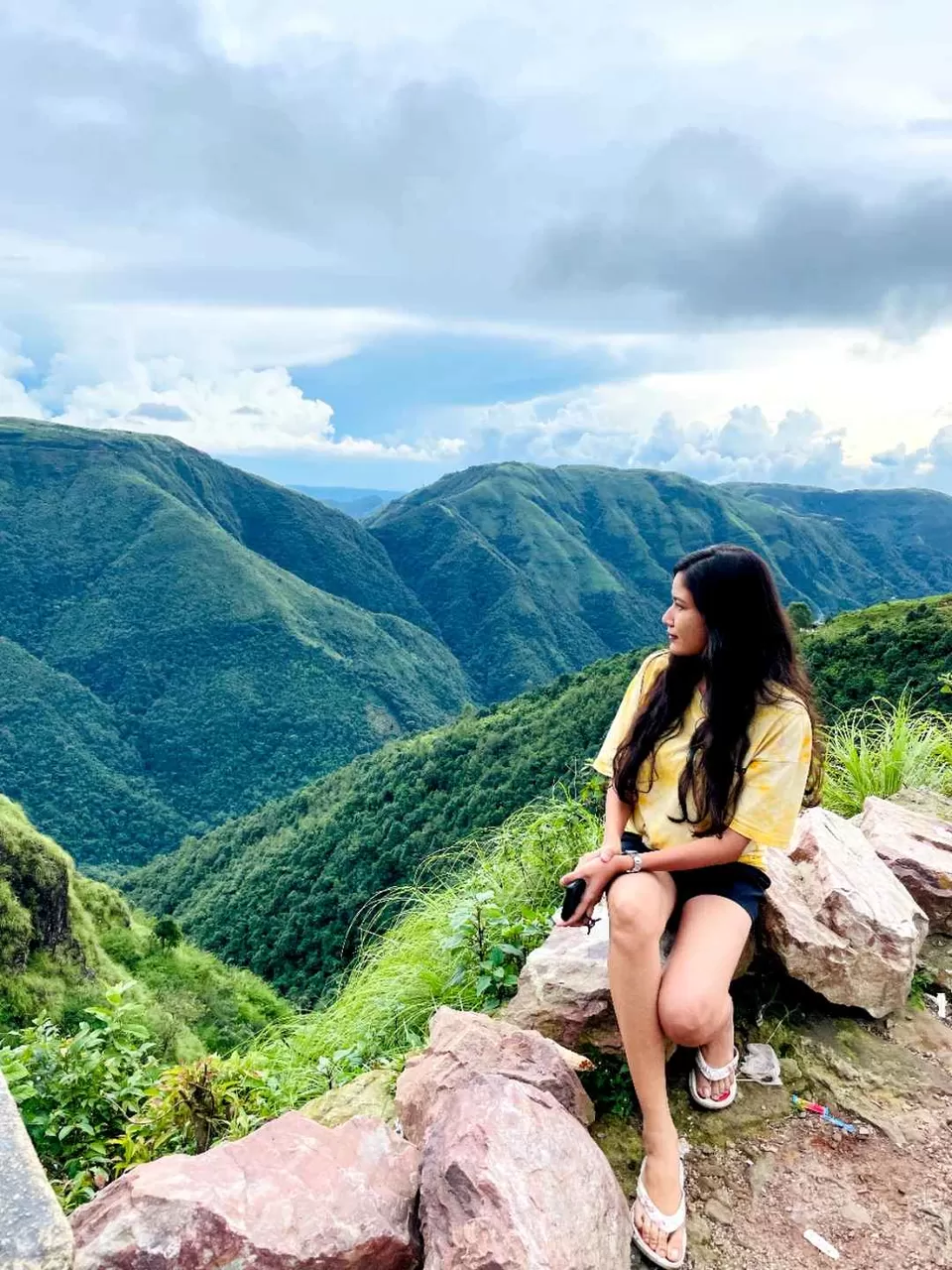 PS : There are available homestays in Sohra but due to lack of their online presence most people have to go there and book. However we made extra effort in booking ours the day before as we didn't want to keep it until the last moment.
We were planning to visit the beautiful Wei Sadong waterfall on 24th July which was around 10kms from our homestay. However due to persistent rainfall since the morning we decided to skip it because of its slippery trek and instead visited Prut Waterfalls instead, a safer option. It was around 15 to 20kms from our homestay.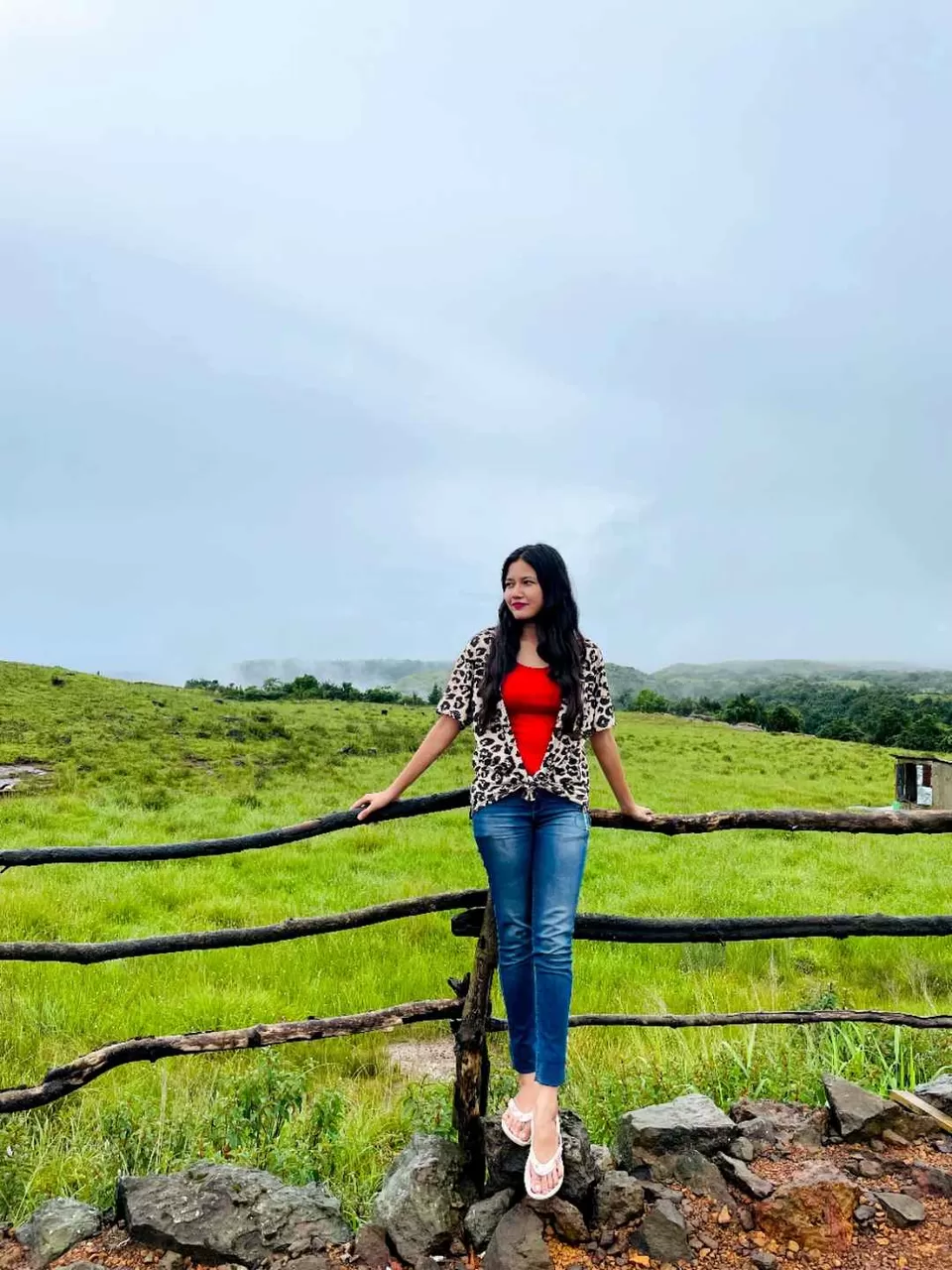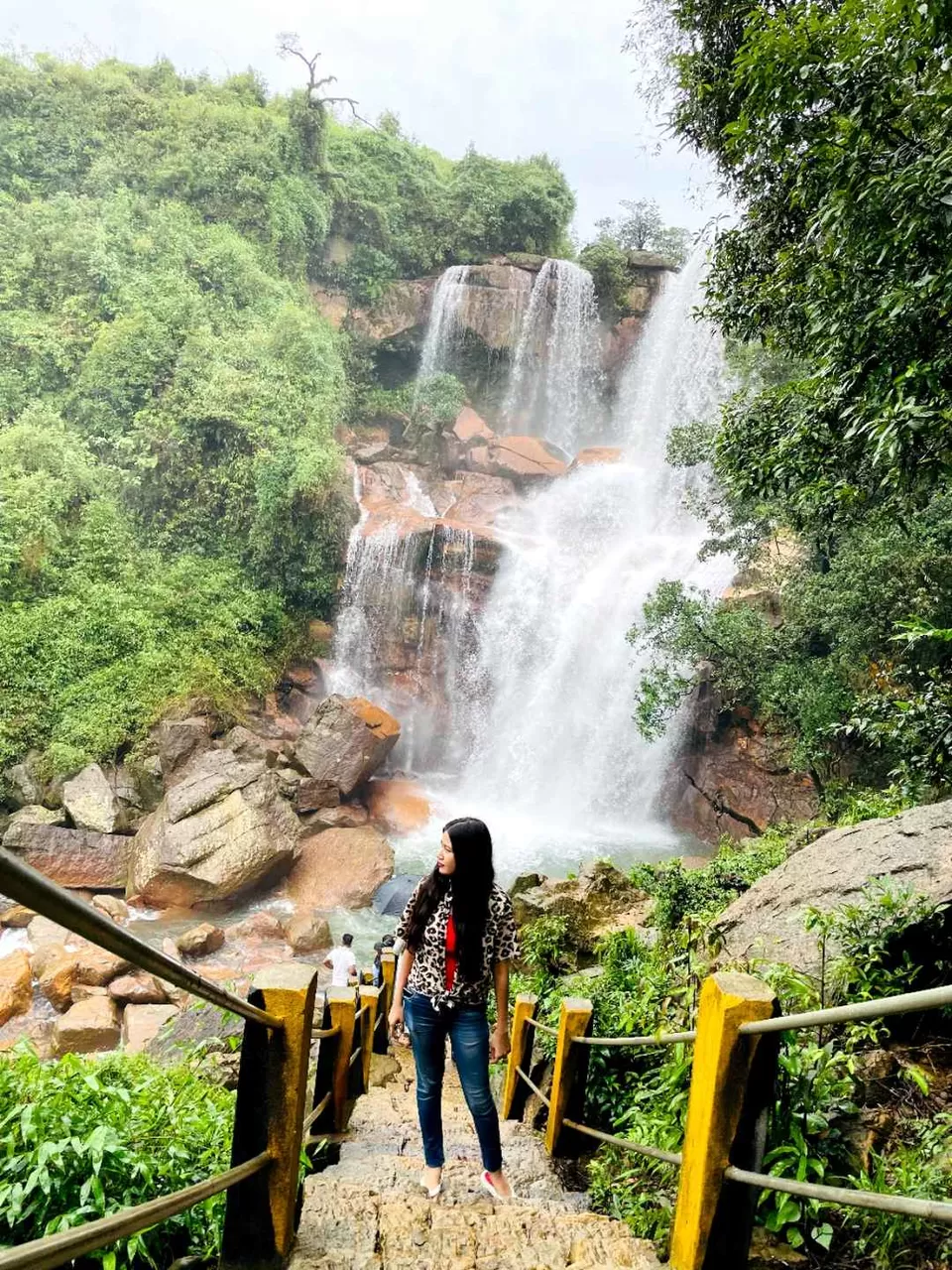 On the way to Prut Waterfalls, we stopped to bask in many of the gorgeous views alongside the road. Meghalaya roads during monsoons can be a bit scary but it is worth every effort. The stunning views are a sight to behold.
Thus it was time to head back towards Guwahati. We reached Modak view point at around 4:00 pm to have our lunch and moved towards Guwahati at 5:00 pm. We stopped at Nongpoh to have a quick sip of tea. Reached Guwahati at 11:00 pm.
Please note that it is recommended to carry plastic shoes, umbrellas and our woolen clothes as the weather can be unpredictable. It is sunny one moment and rains the next moment.
One major concern I felt throughout the trip was the amount of trash dumping ( plastic packets, plastic bottles, beer bottles, food packages) in the tourist spots. Imagine the level of trash the innocent mountains are being dumped into. Please refrain from such kind of acts. Carry your trash and dump safely in a garbage. The kind villagers and the beautiful hilly places do not deserve it.