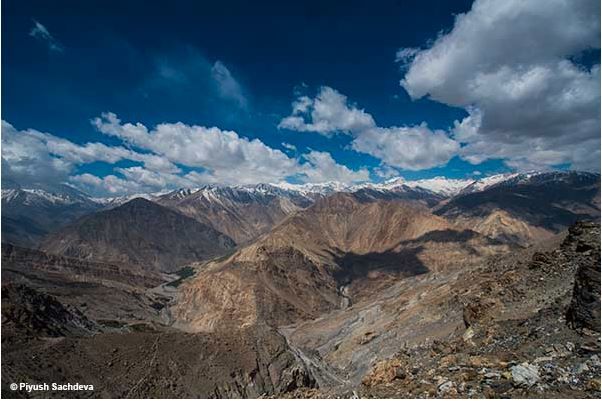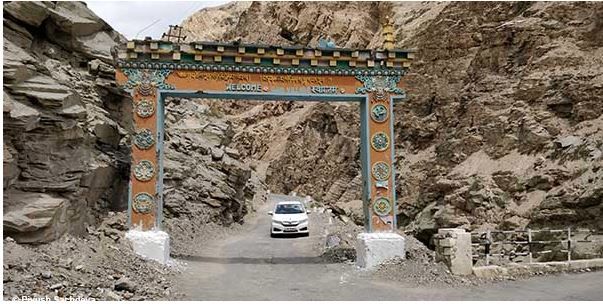 If you have not heard about this place, then something you had missed to see till date.. It's small and another secret place of our country in Himachal Pradesh. It comes in Lahol and Spiti region and situated at the height of 10,500 feet above sea level. It is just few kms from Indo-China border.
This place is famous for a Mummy which was found in 1985 by Indian Army (as I was told by the local guy).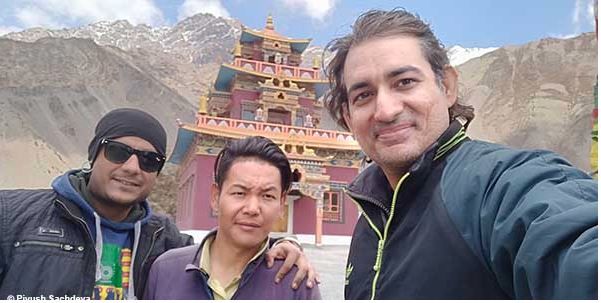 We were heartfully welcomed by the villagers there and was accompanied by a local young man name Tenzin Nandu who told me the brief history of this place. When Indian army was digging the ground for bunker in 1985, they found some blood drops on their digging tools and then they diged carefully around the area when they found a body in sitting posture.
Local believed that this is the body of a holy man or Lama named Sangha Tenzin. Later in carbon dating it is found that the body was somewhat 550 years old and at that time, hairs and nails were still growing from it. The most astonishing part was the blood which was also still flowing in the body.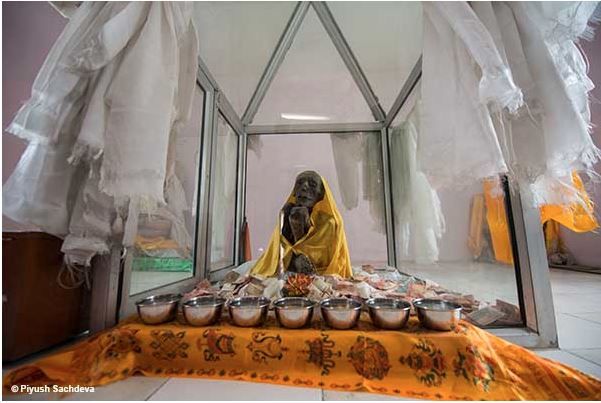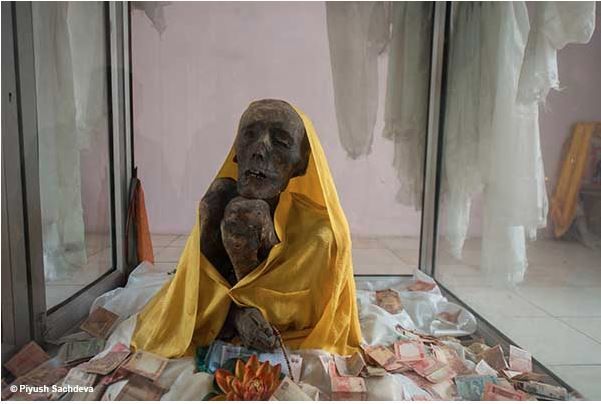 There are contradictions in story here, some says that this holy man took plague of scorpions on himself and saved the village and some says, when he was in deep meditation, landslide happened and he was buried in it, however the body was still alive.
Today, this mummified lama is somewhat preserved in a glass chamber and he is dressed in silk rob by the local people who treat him like a God. A Gompa (temple) is built on the hilltop just near to this till preserved lama body. Now the hairs and nails are not growing and blood is dried up. It is the strange story I heard after long long time.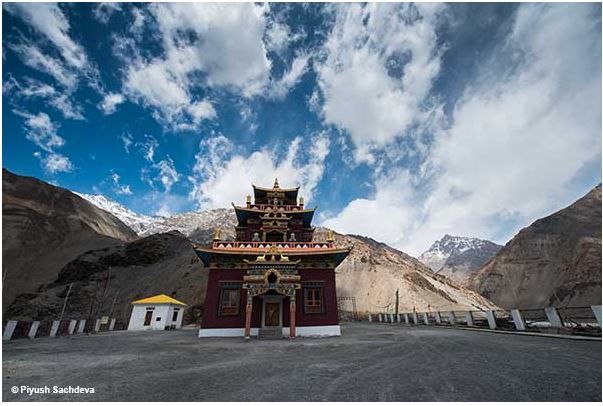 Gue village is quiet, peaceful with just few 100s of people living is small huts. Here main work is cultivation and people are quite shy in talking. A small school is also here.
Accommodation is limited too the couple of home stays, though here people are trying to revive this small village by making it tourist attraction and it was said that one hotel is about to open soon.
A day trip to this village is good enough, however, if you are looking for peace, you can stay here.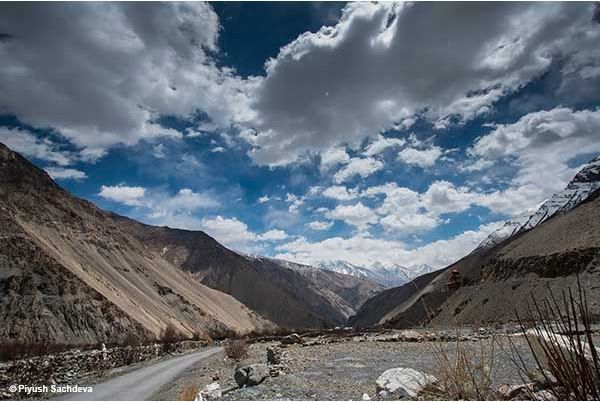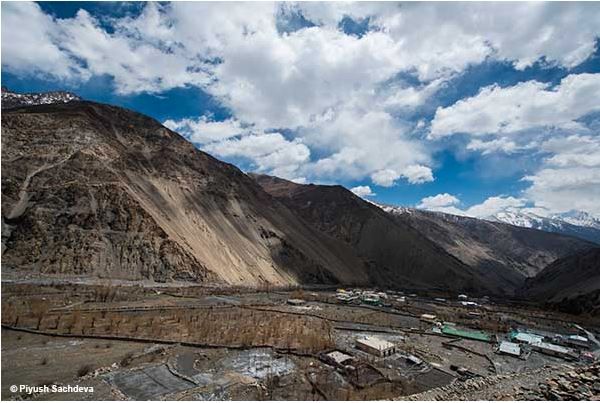 Points to note
How to reach Gue Village
Take taxi from Shimla or Recong peo. Self drive can also be the best option. Driving to such roads simply gives wonderful experience
Places to see in Gue Village
a) Mummy of Lama
b) Gompa
c) Landscape
d) Stay if you looking for Peace
Best way to see Gue Village
Walking the best option as Gue Village is very small.
Best time to visit
From late April till September. Home stays are available. Even in April when I visited, night temperature was dropped in some negative degrees.
Please protect mountains and hill area. Do not litter here and there.
I hope you liked the video as well which was on the top of this article. If you need any further information, you can contact me anytime at my insta or fb account