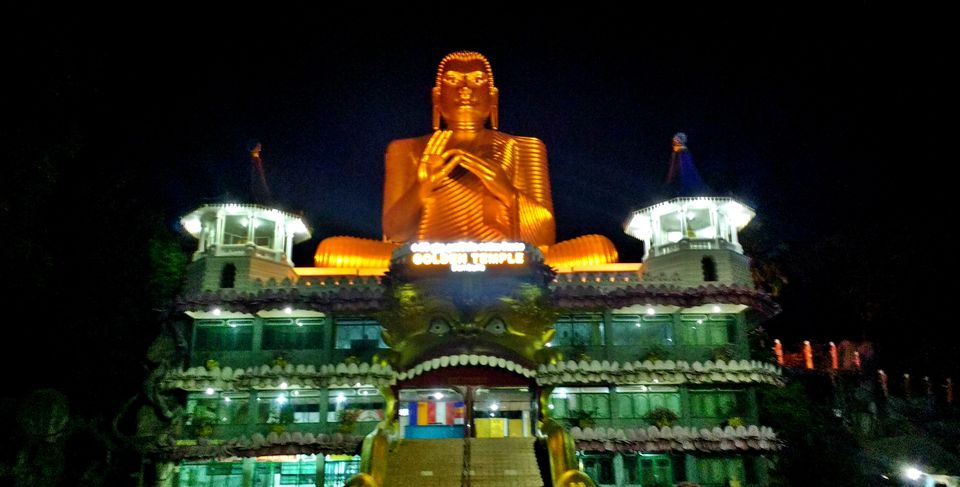 Click here for my personal website :)
Suggestion: To visit all these places in a day, you would have to leave around 7 AM. Second, if you leave early you would find the places less crowded.
My day started with a hefty breakfast. I was not sure when I'll be having my next meal. Therefore, I stuffed myself as much as I could. I was sure that I would be commuting by buses or trains. Thus, I headed towards the Kandy Bus Station, which was not far from the hotel. I wanted to visit the Sigiriya Rock and Pidurangala Temple first and then the Dambulla caves. I took a bus for Dambulla.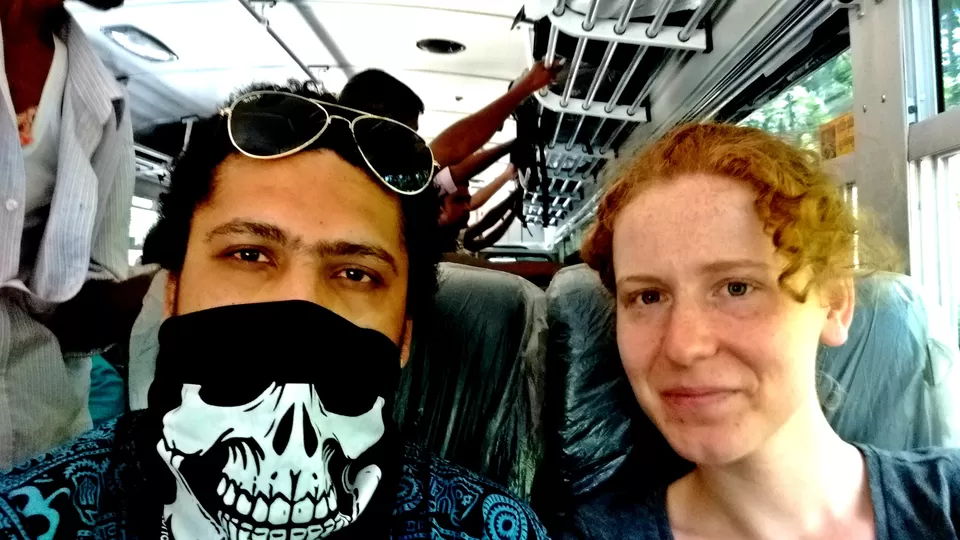 What lovely people we meet when we wander! During my commute to Dambulla. I met Julia, she was from Germany and was also travelling solo. Sitting by her made my journey more compelling as we talked all our way. We shared our experiences about the little big island. She has been travelling solo for some time now, covering a good number of countries. I told her that I would love to be her host cum guide when she comes to India.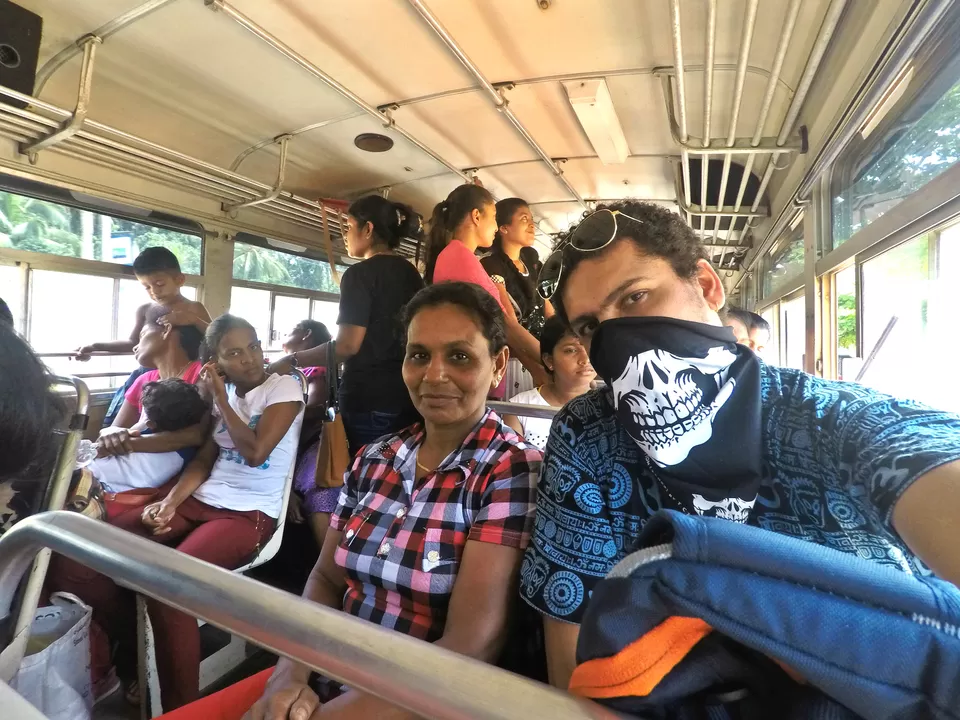 To reach Sigiriya Rock, we've to change the bus from Dambulla and get on the one heading towards Pidurangala. The bus dropped me at this deserted place with a sign board stating Pidurangala leading to the woods. I followed my instincts and started walking towards the forest.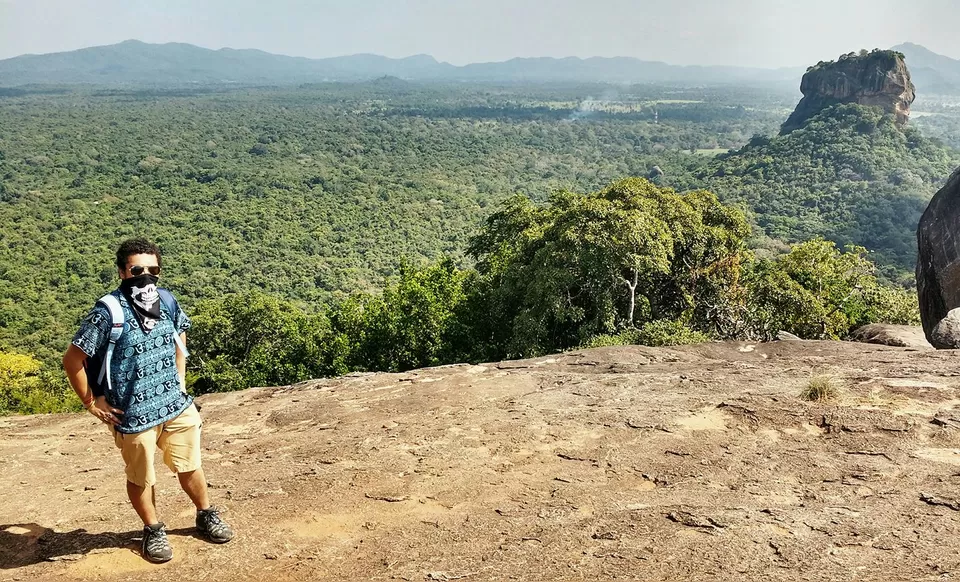 After walking for almost a kilometre I saw the Pidurangala Temple. Prayed to the Lord and starting walking the incline. The hike is brief but exhausting, however, once you reach the summit, the view is captivating. I could also see the Sigiriya Rock and I now wanted to visit the rock. Initially reluctant to visit it as the entry to it was 30$.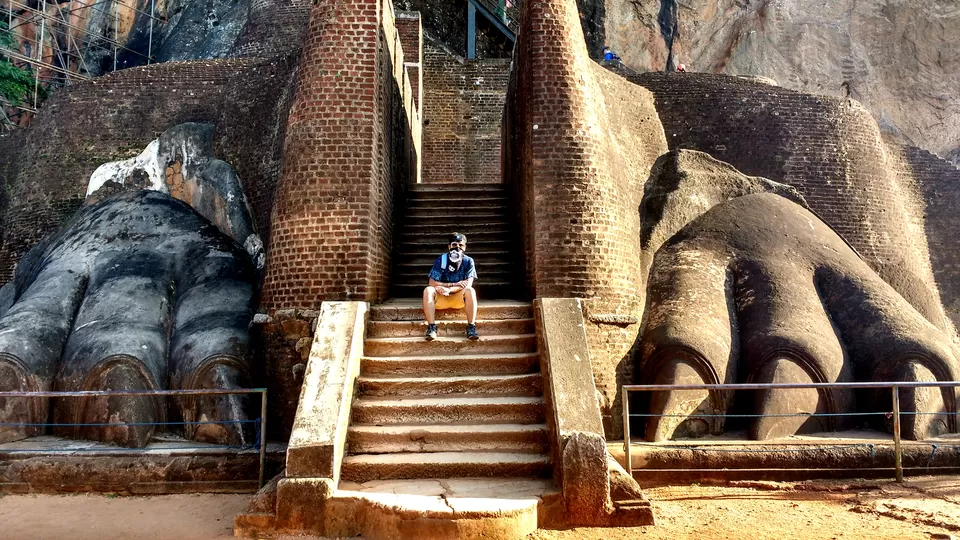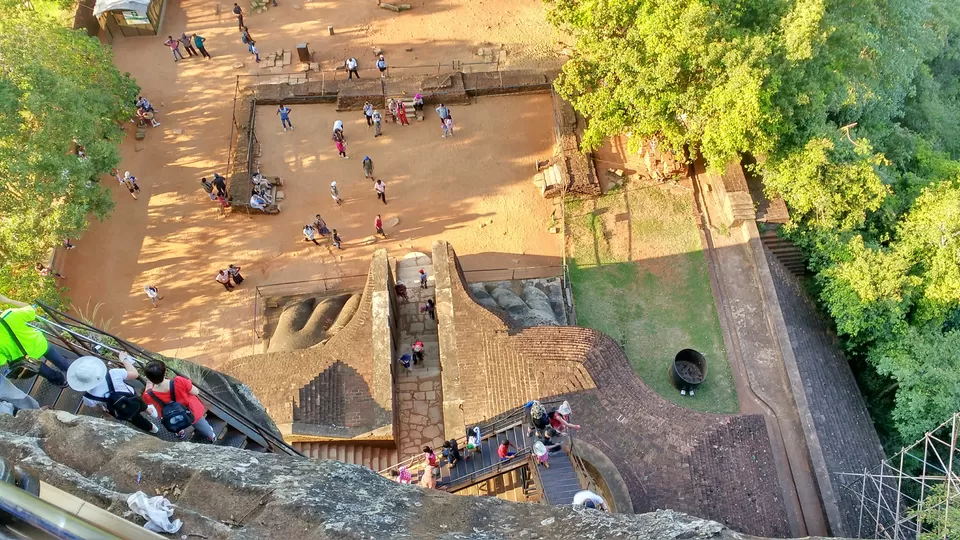 After reaching the Sigiriya Rock, I realised that it's not a rock but a fort in the shape of a lion, whose head has dropped off somewhere. This massive piece of architecture makes you spellbound. One has to climb some 300 stairs to reach the top and again the view of the surrounding is astounding.
Now, I had to run to the Dambulla caves. Hence, I walked to the near Bus Stand. There was a bus there for Dambulla but no driver and passengers. Upon checking with some people around, I got to know that this bus was not going in my direction. I wanted to reach my destination before it gets dark, so I raised my thumb at a car coming to my direction. Thankfully, it stopped and offered me a ride till Dambulla. It was around 6 PM and I wanted to reach the cave temple as soon as possible as the entry closes after 6.30PM.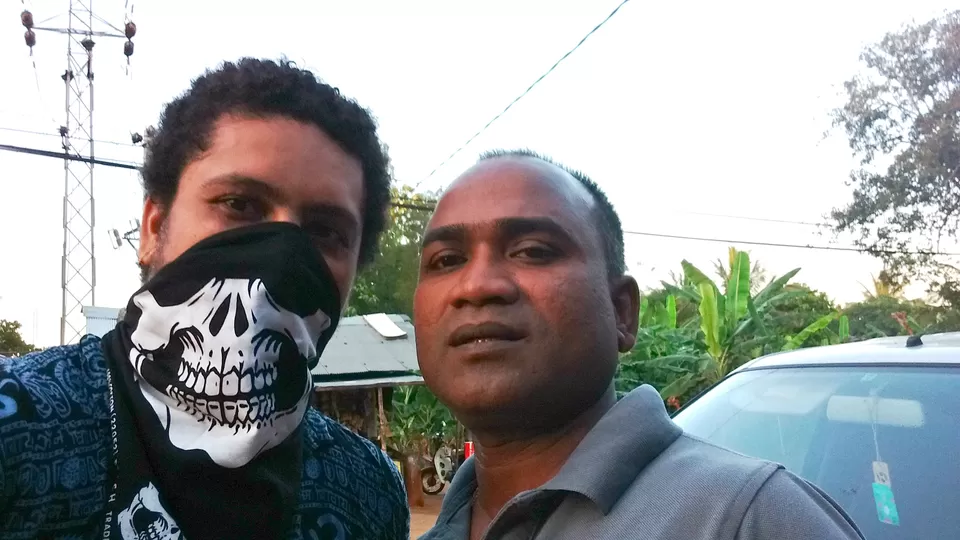 After getting off the car, I boarded a bus to the Dambulla Cave Temple but I was late. It was already 6.30PM. Still, I ran towards the entrance considering that I would somehow slip-in but the authorities did not let me. I desperately wanted to get in, so I offered the authorities a donation, to which they agreed and they let me in.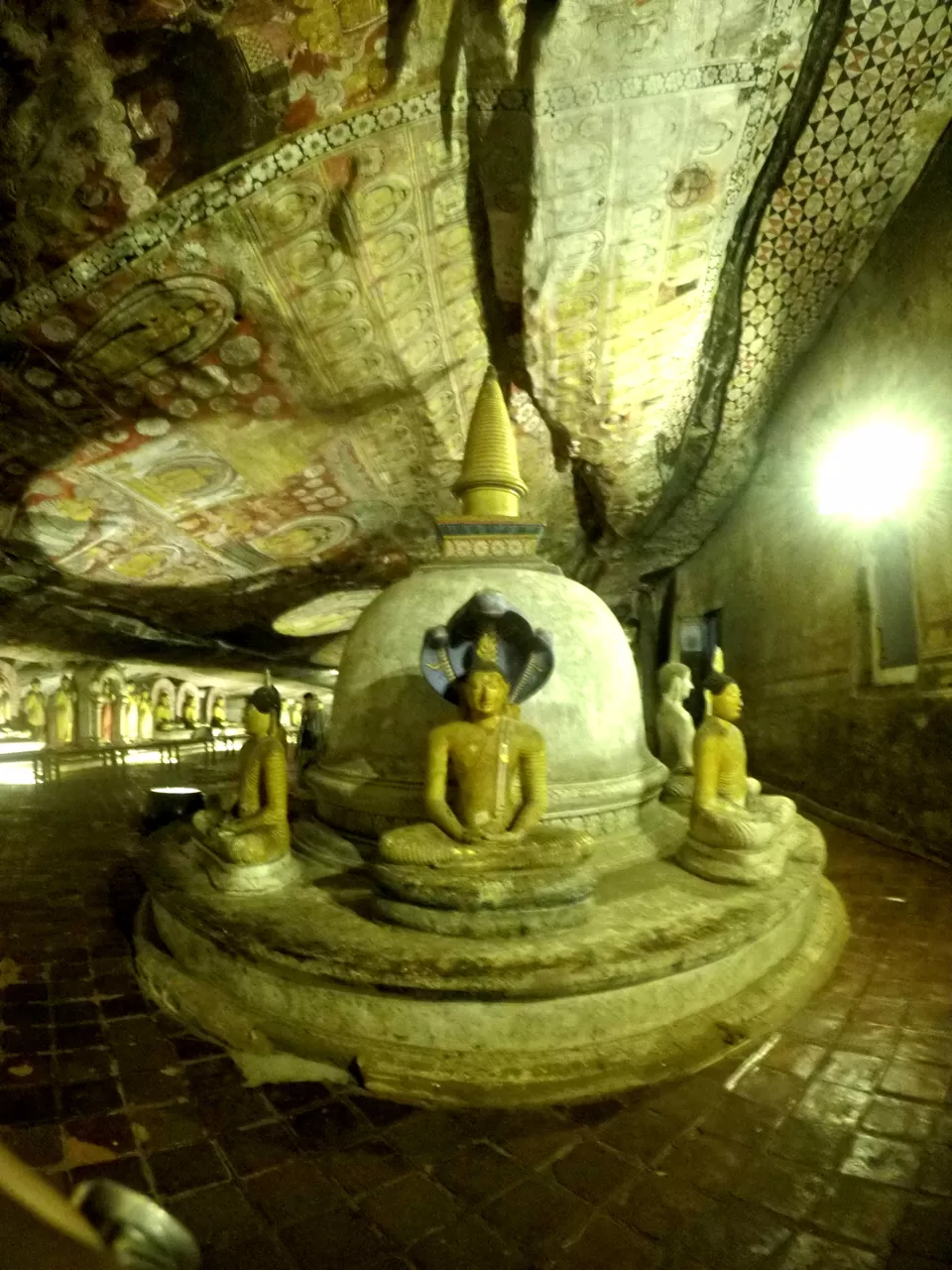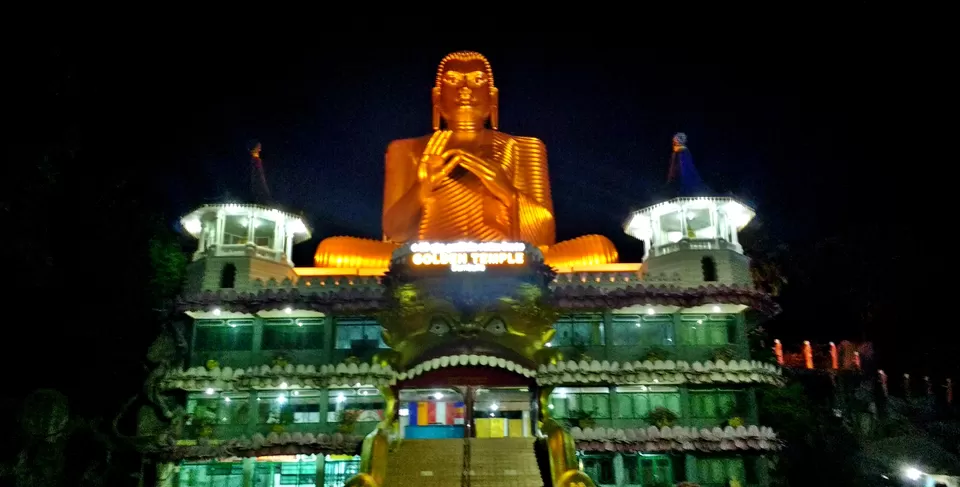 Delighted was I to go around the temple with these little monks, who excitedly showed me the entire place. It was astounding to roam inside these caves at this hour.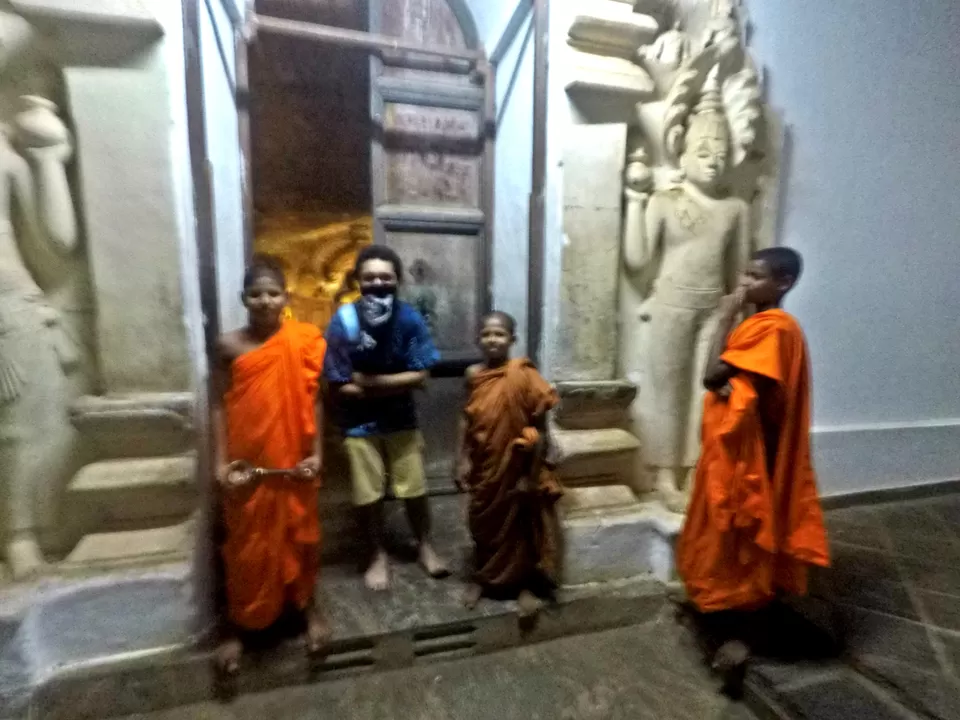 I came out of the temple and walked towards the Bus Stand near the temple. Lucky was I, the bus to Kandy just arrived. I got a seat.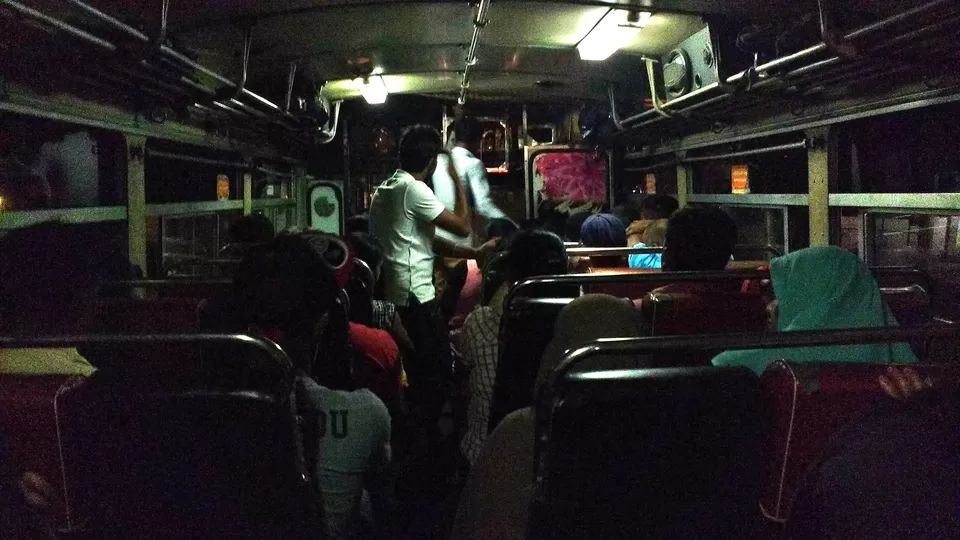 After 2 hours spending in the bus, I finally reached Kandy. And, slept like a baby as I was dead tired from all the walking I had done.
Day 3 Expenses - 6982LRK (46$)
(a) Bus to Dambulla - 94LRK
(b) Connecting Bus from Dambulla to Sigiriya - 60LRK
(c) Entry to Pidurangala - 300LRK
(d) Entry to Sigiriya - 1250LRK
(e) Bus to Dambulla Cave Temple - 10LRK
(f) Entry Donation at Dambulla - 1500LRK
(g) Bus to Kandy - 98LRK
(h) Dinner - 180LRK
(i) Accommodation - 1745LRK
Note: Entry to Sigiriya Rock is for 30$, however, if your country is a member of SAARC (South Asian Association for Regional Cooperation) and you are carrying your passport then you are eligible for a 50% discount i.e. 15$.
Frequent Searches Leading To This Page:-
Sri Lanka tour best time to visit, Best Sri Lanka places to visit, Sri Lanka tour itinerary, Sri Lanka honeymoon trip, 4 days tour packages Sri Lanka, Sri Lanka beach tour packages