Day 1

I started my journey to Gulmarg on 26/01/2018 with my wife and daughter.Boarded on flight to Srinagar from Delhi in Air India.26th Jan is a senesitive day in Kashmir so city was calm and roads were without any traffic.Our Cab already arranged by Mr.Hilal a local tour organiser and we directly head towardsGulmarg.Minimum traffic on roads reduced the journey time to just an hour.As soon we moved ahead from Tangmarg scene began to change from dry lands TO SNOW CAPPED MOUNTAINS.
We stopped and thrilled our selves with snow and my daughter was super exited being first encounter with snow.We checked into our hotel named Hotel Hilltop .Relaxed for some time and we were ready for our adventure of Day1.We enjoyed playing with snow which was completely white powder took hundreds of photographs.We climbed up to St.Mary's Church and also visited frozen lake near the ground.The famousGolf course was turned into complete white land filled with soft powdery snow.
Enjoyed lunch at Bakshi Dhaba one of the most popular among tourists and their dishes were very tasty.Preopared in Kashmiri flavour its taste was amazingly super.In the evening we had coffee through street snacks .
Quenched myself with numerous photos of continously changing landscapes and interacted with locals and other tourists of various countries who visited for skiing adventures.
By early ours of night temperature dropped to minus 12 and we came back to our Hotel.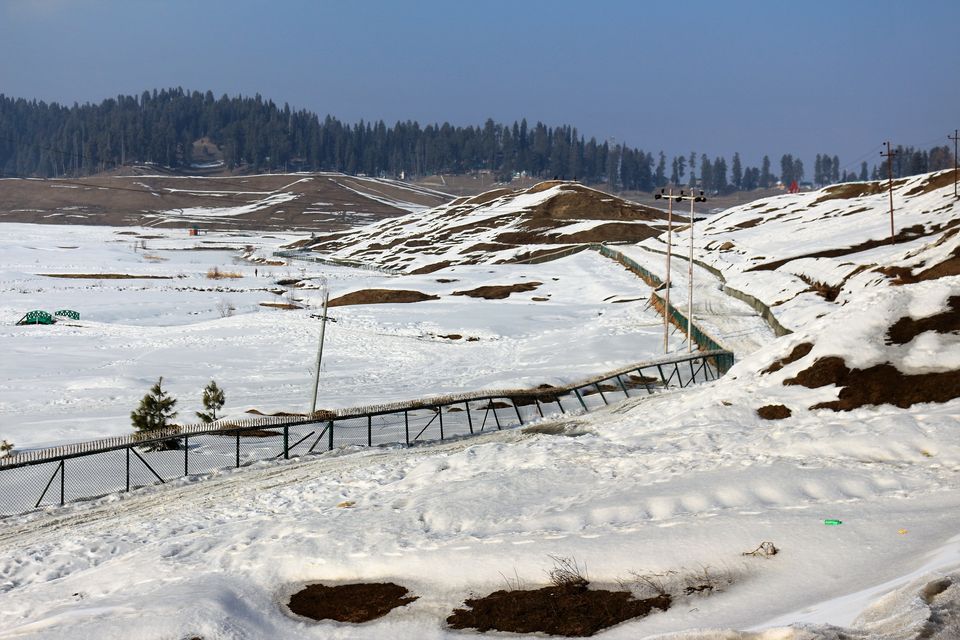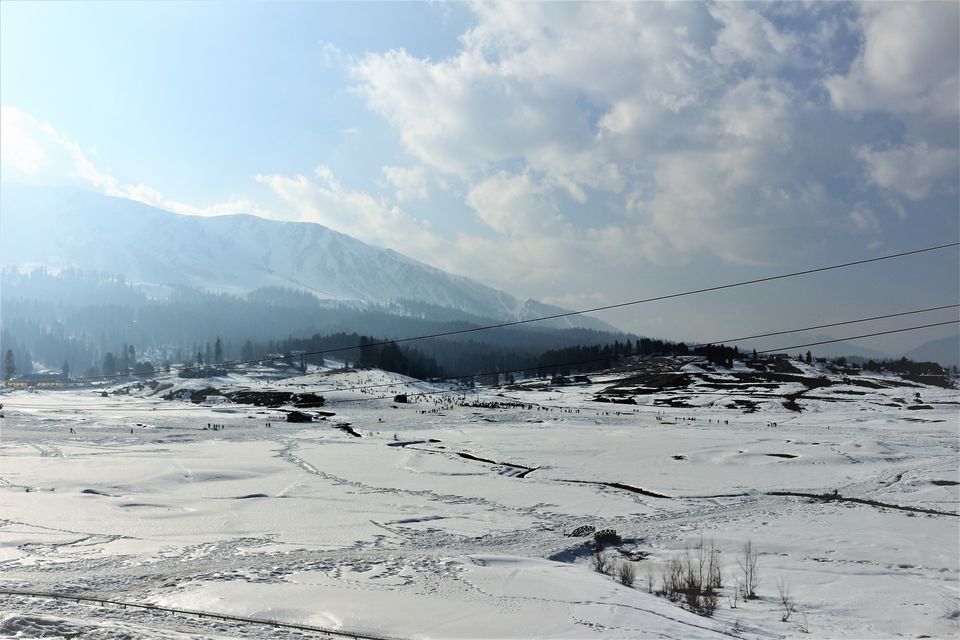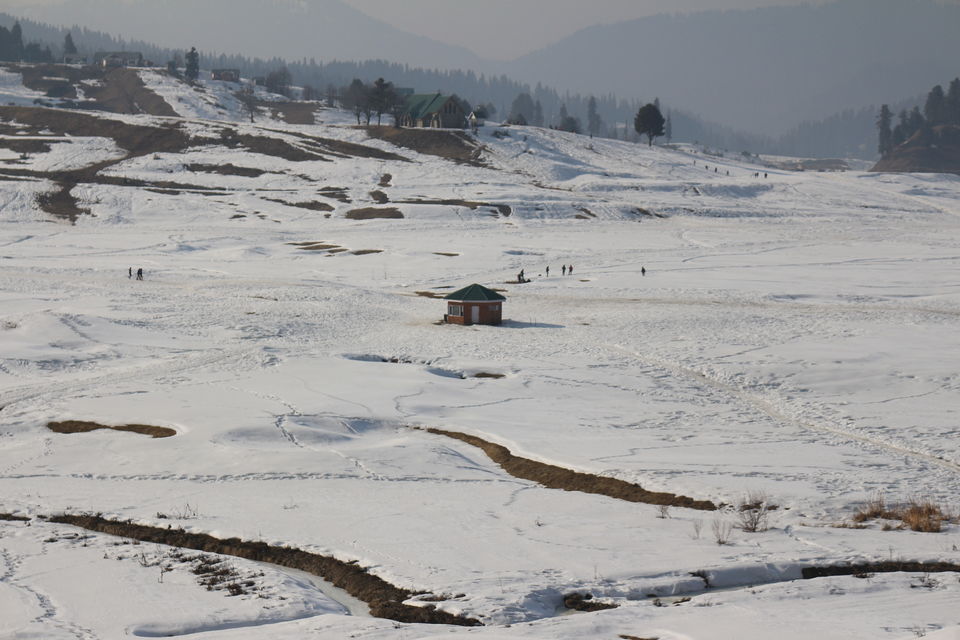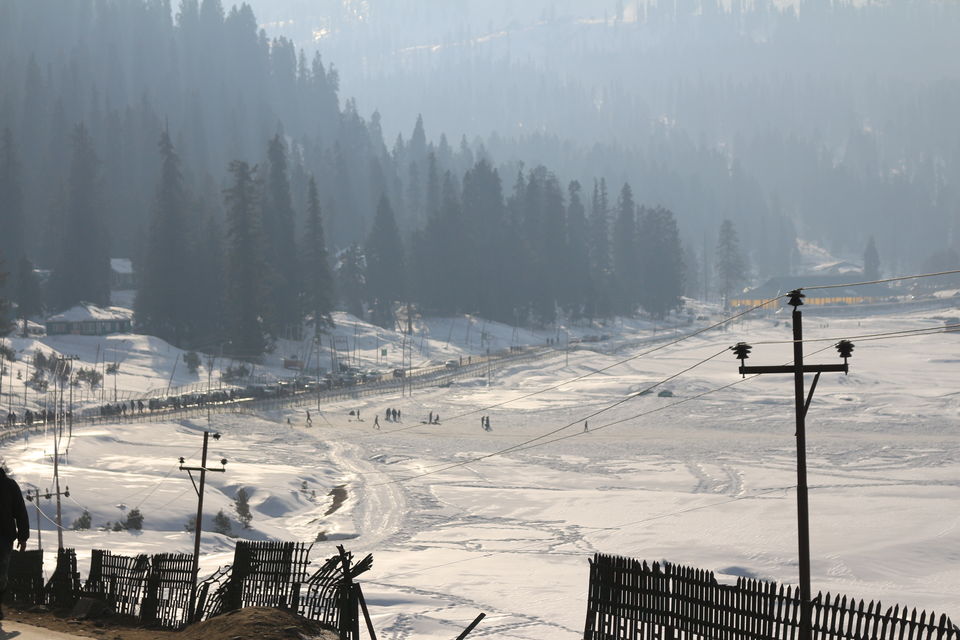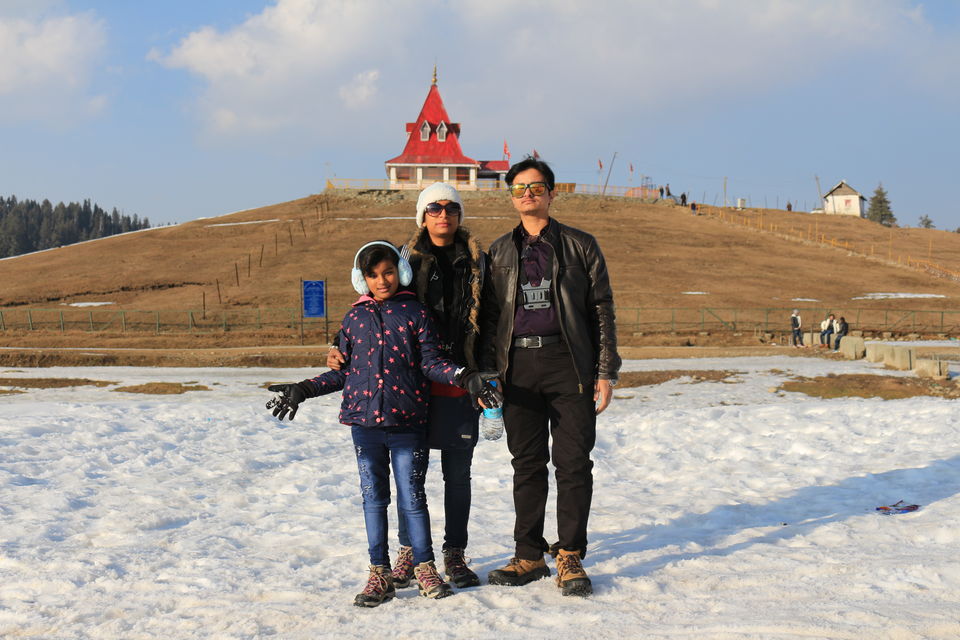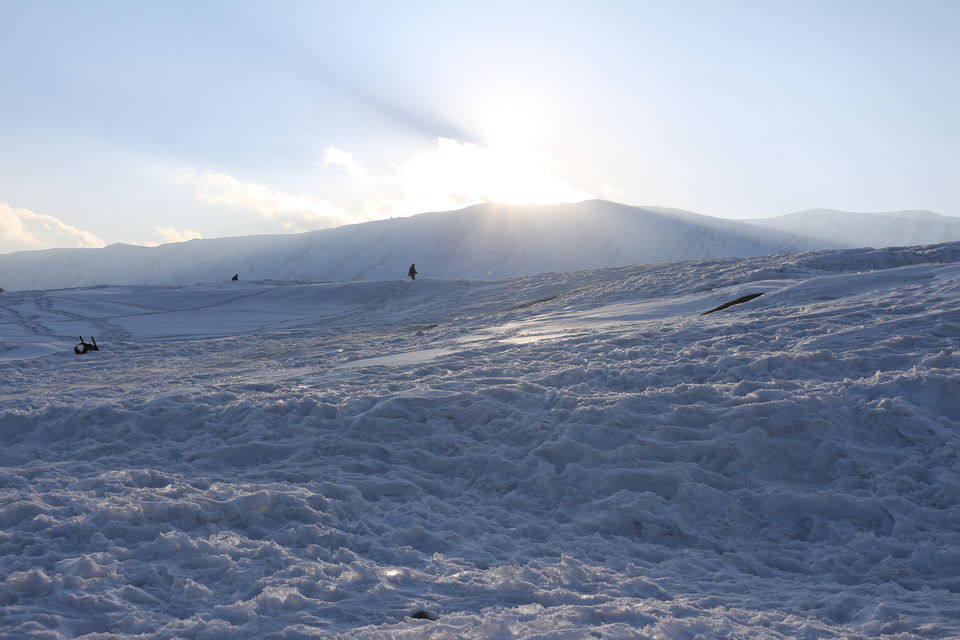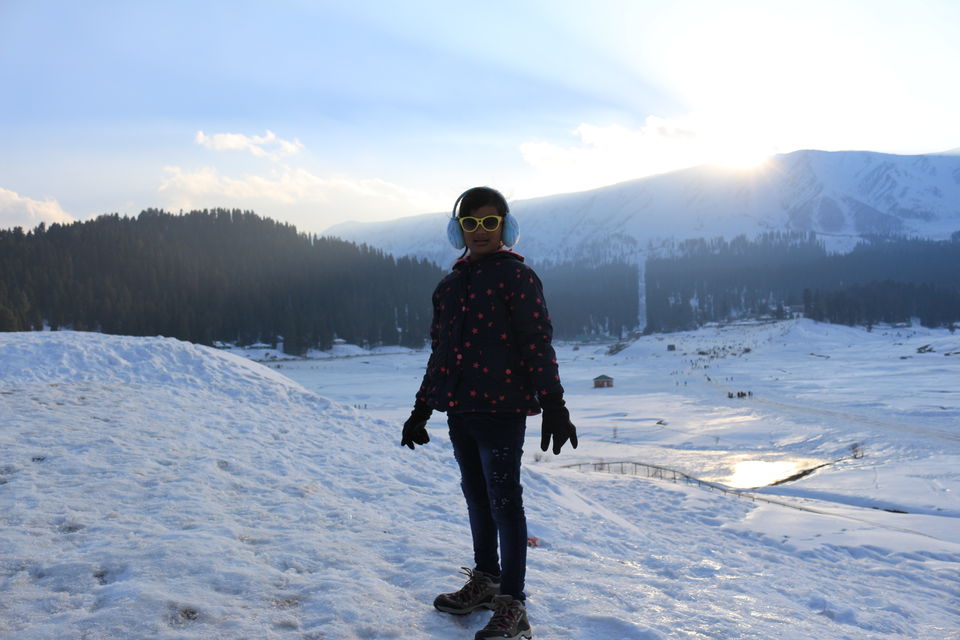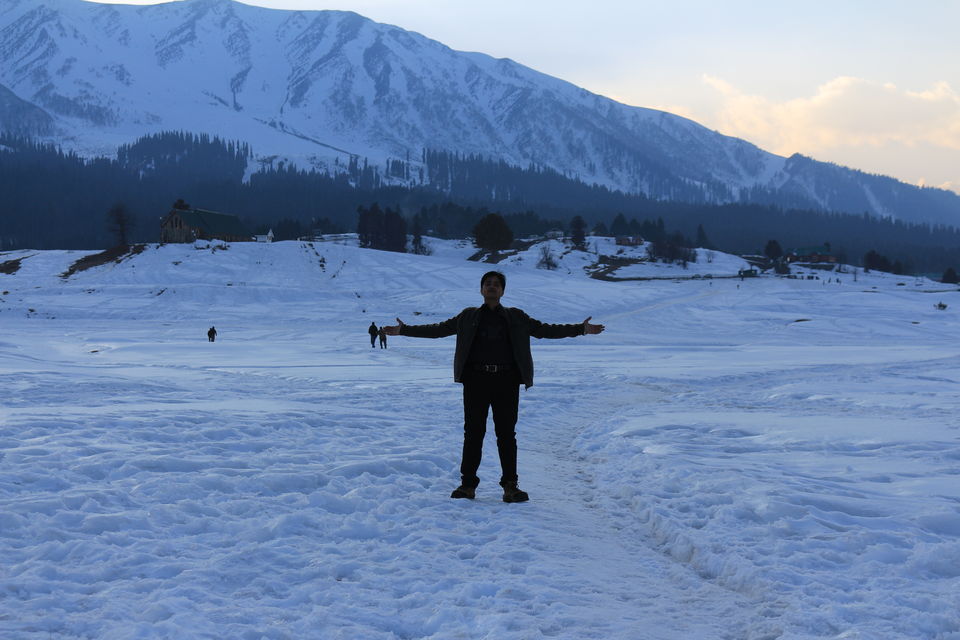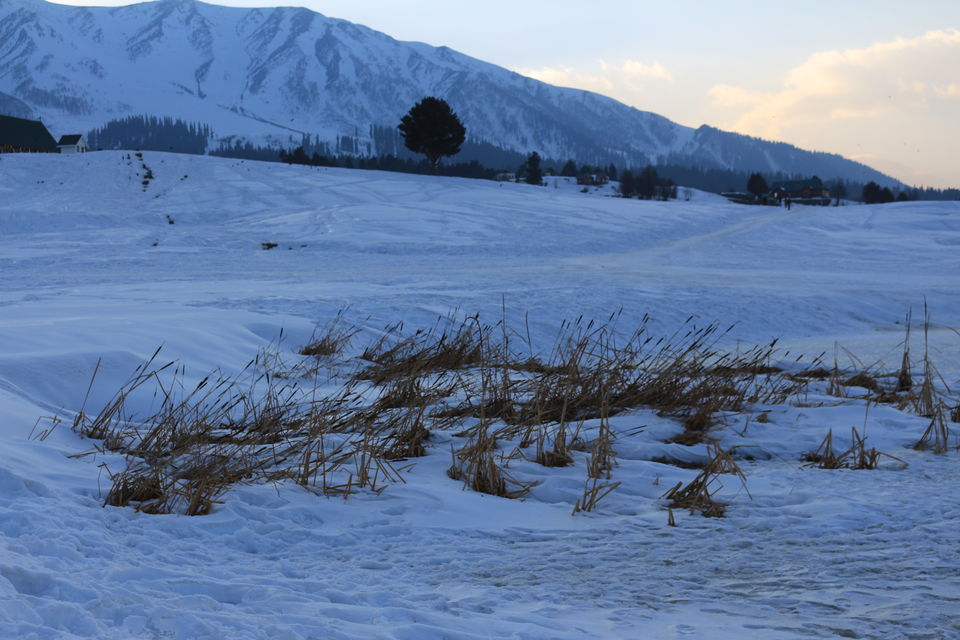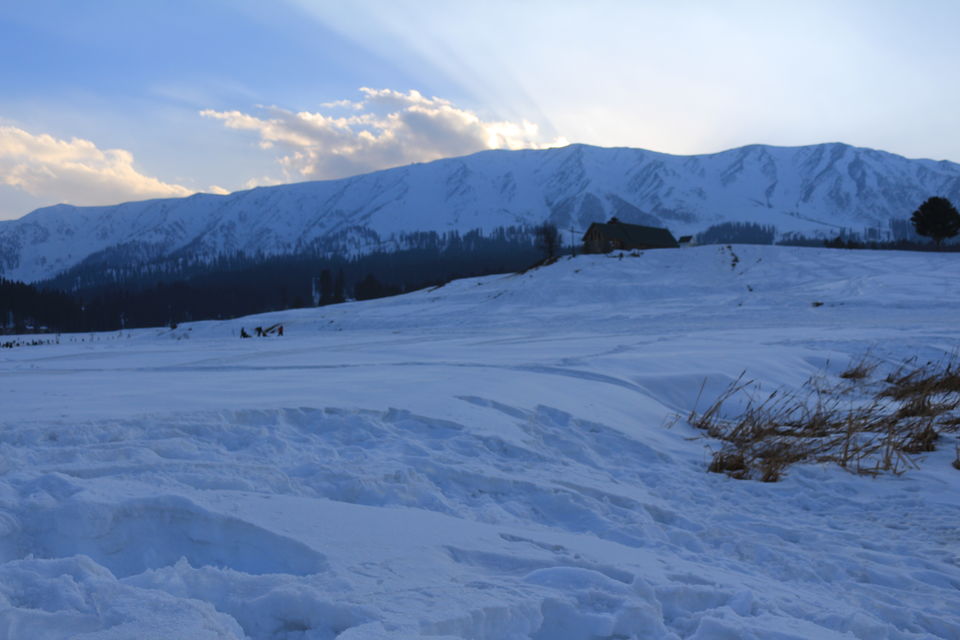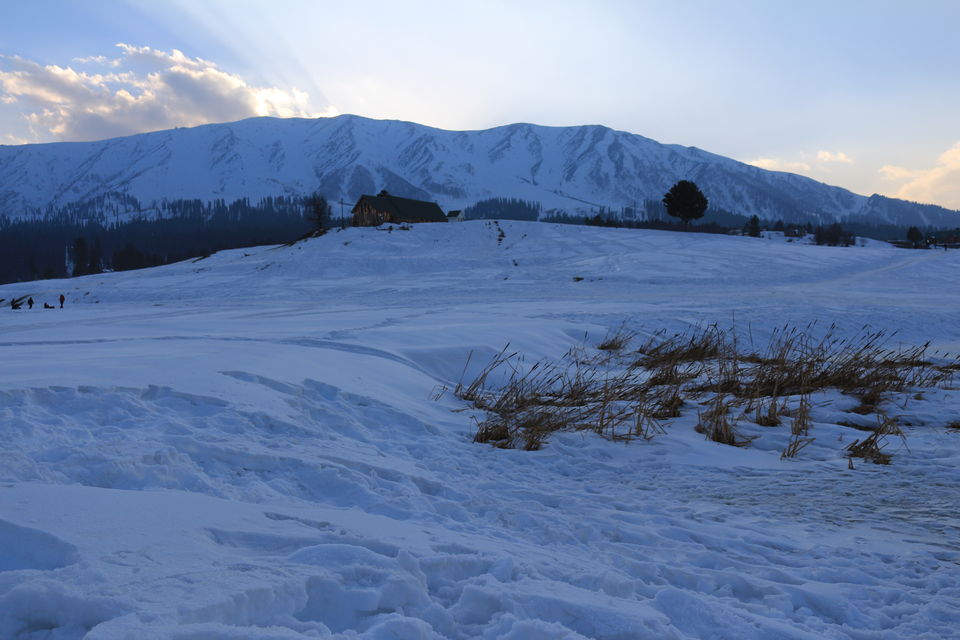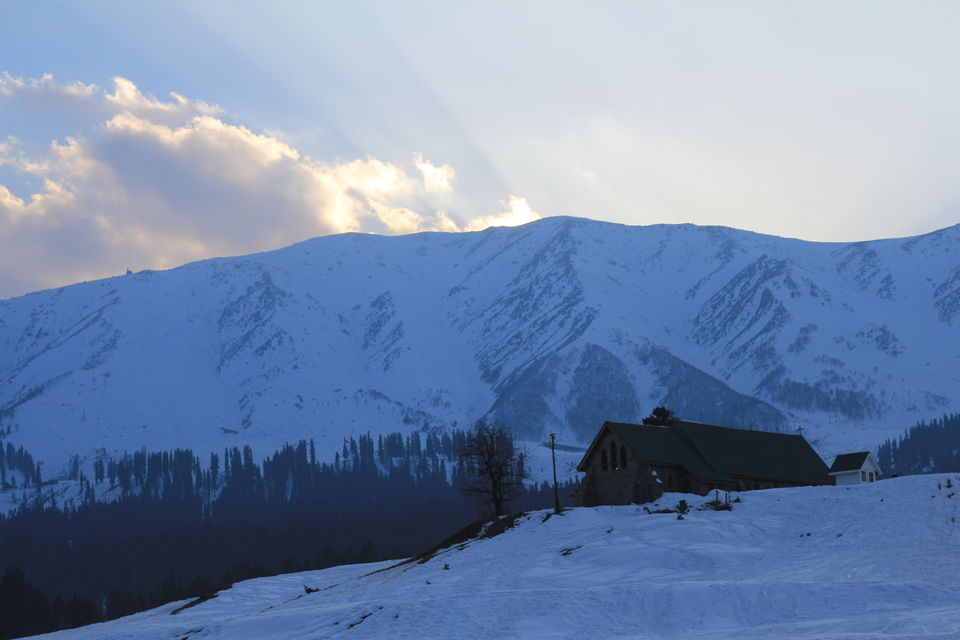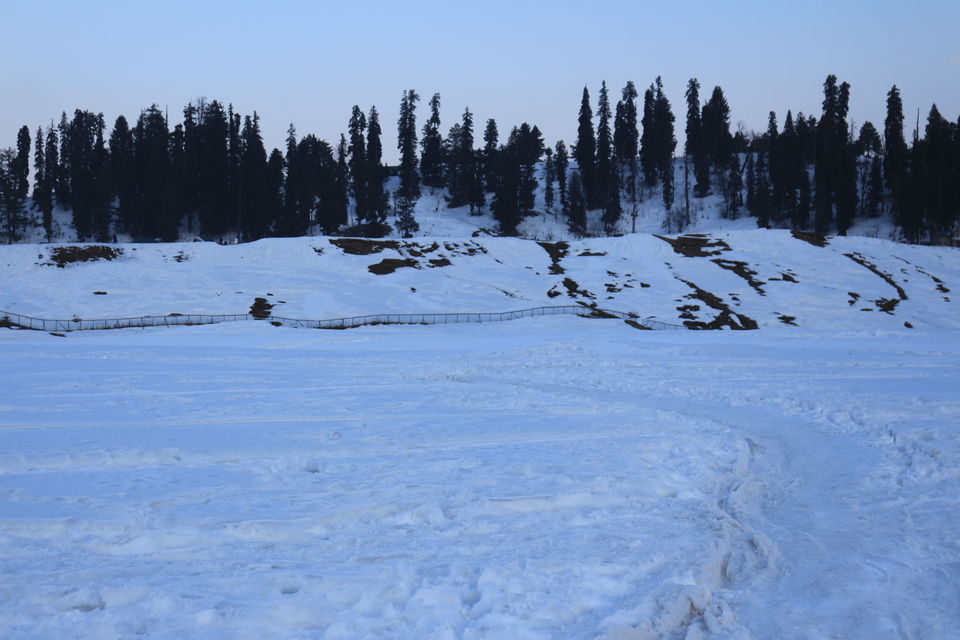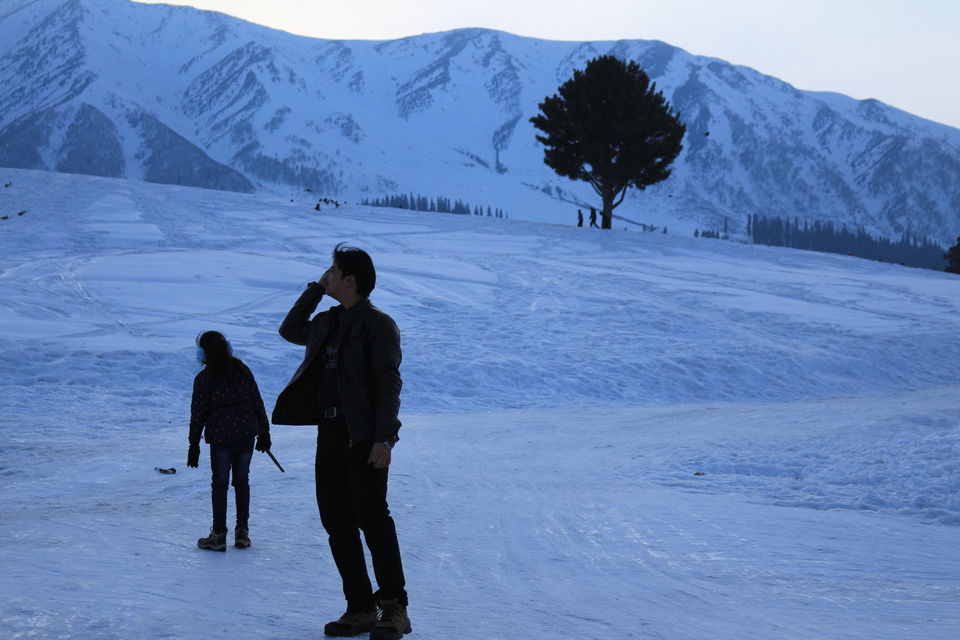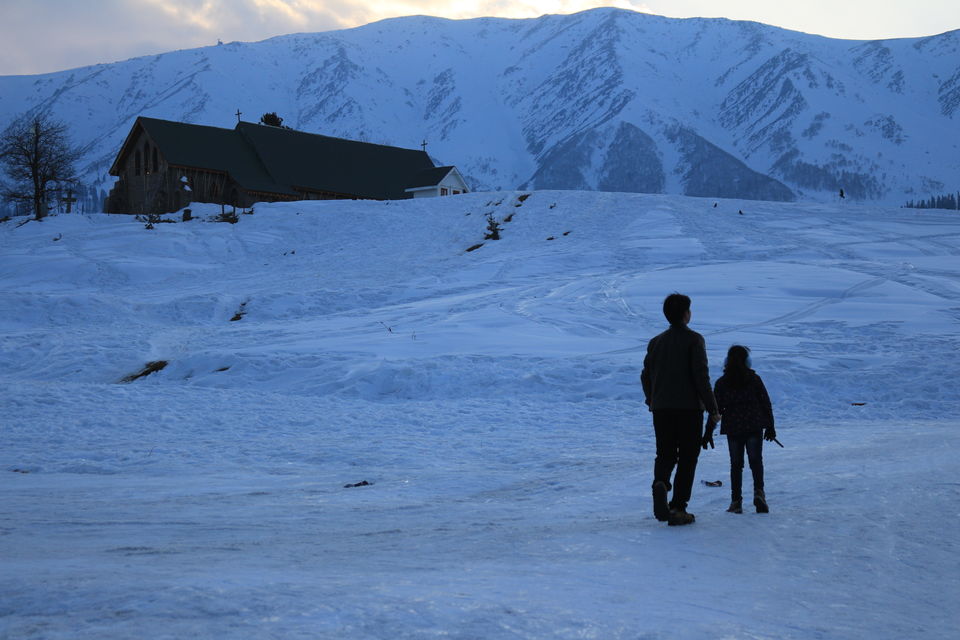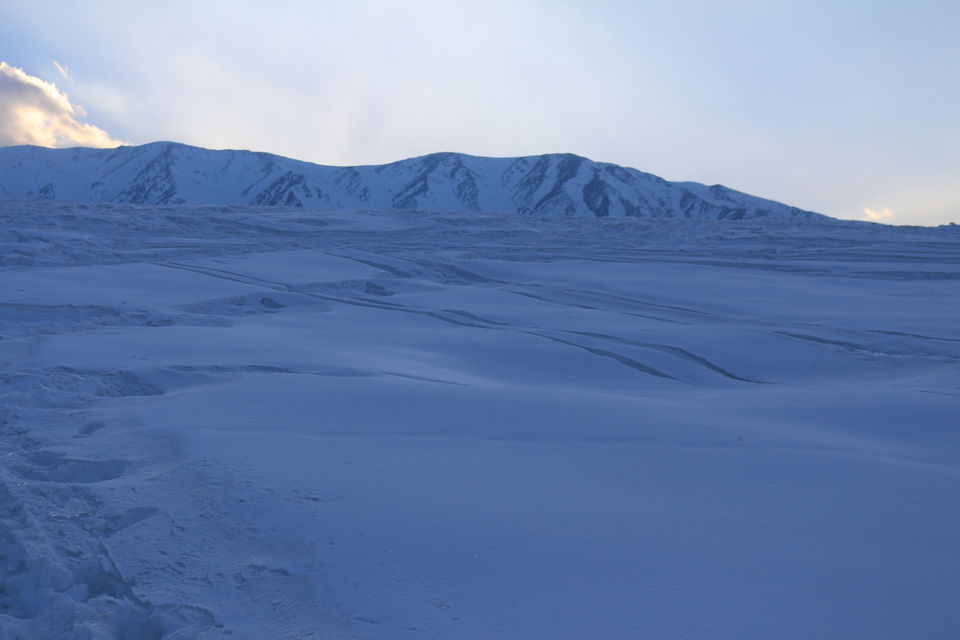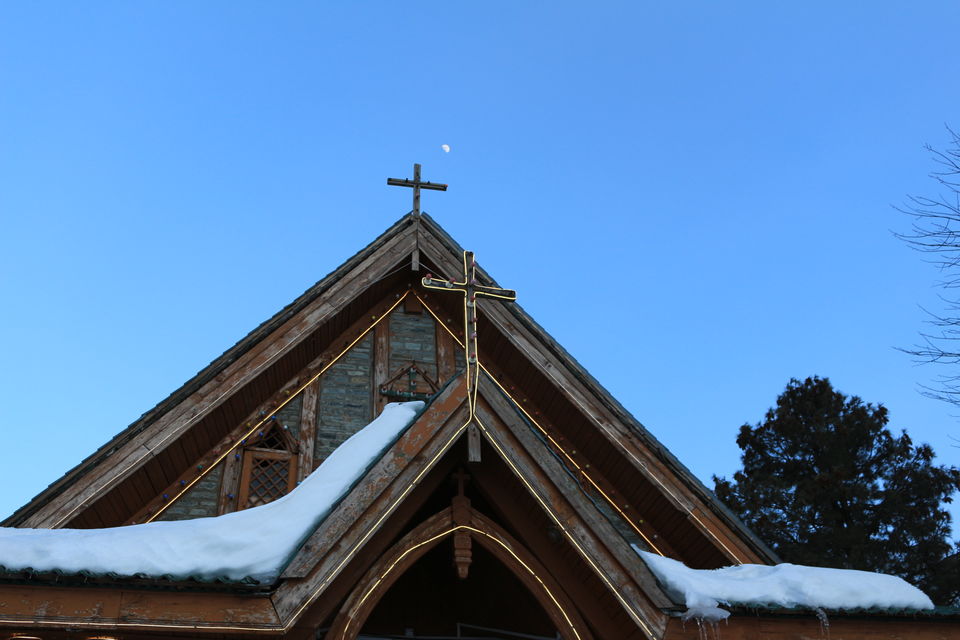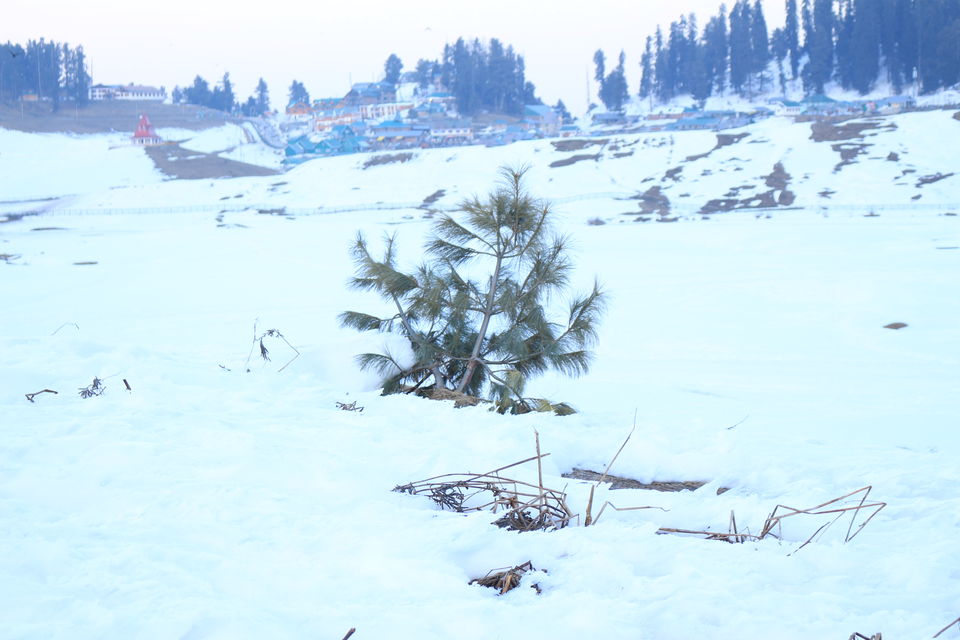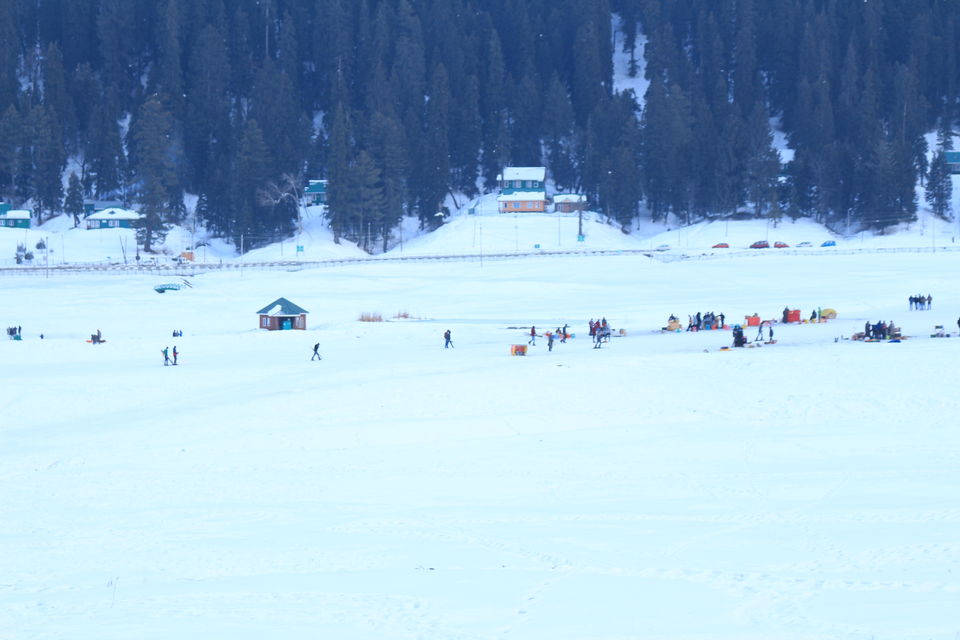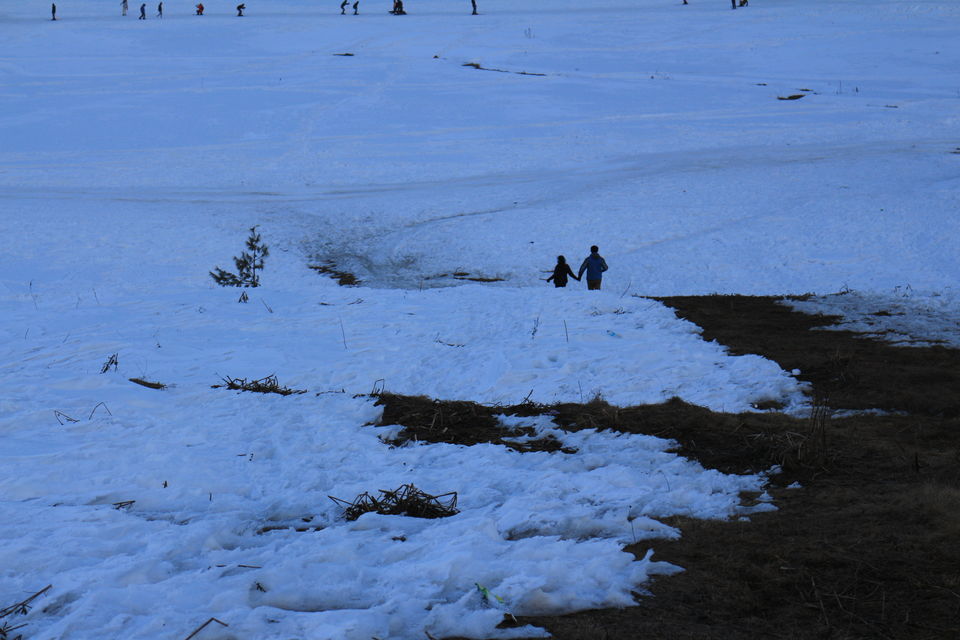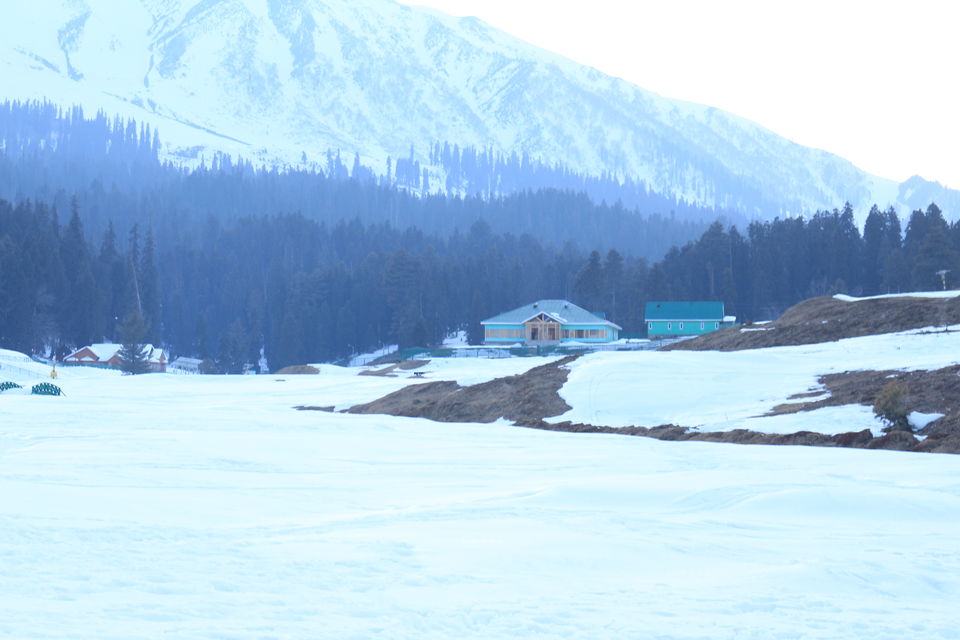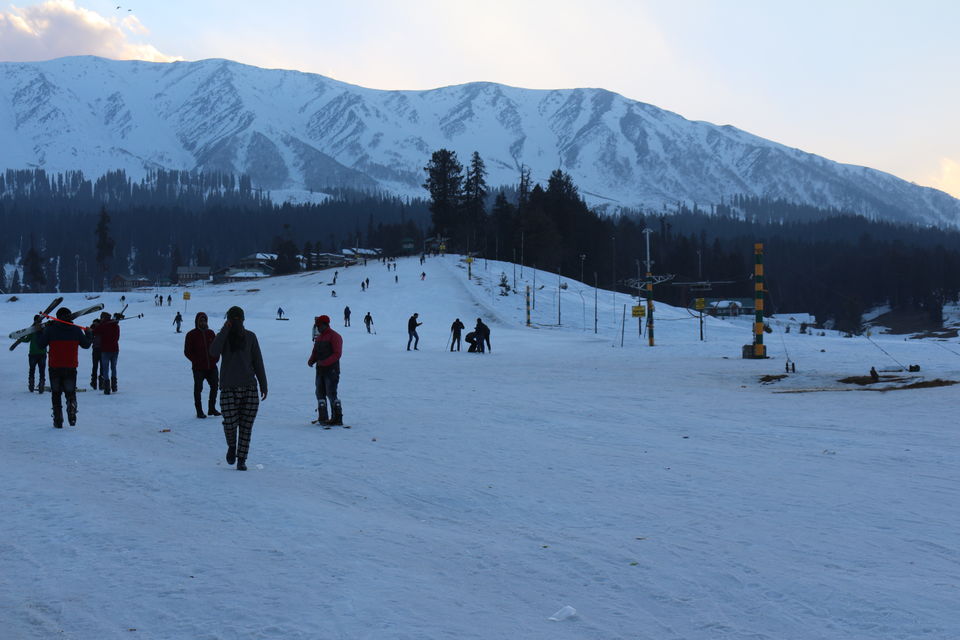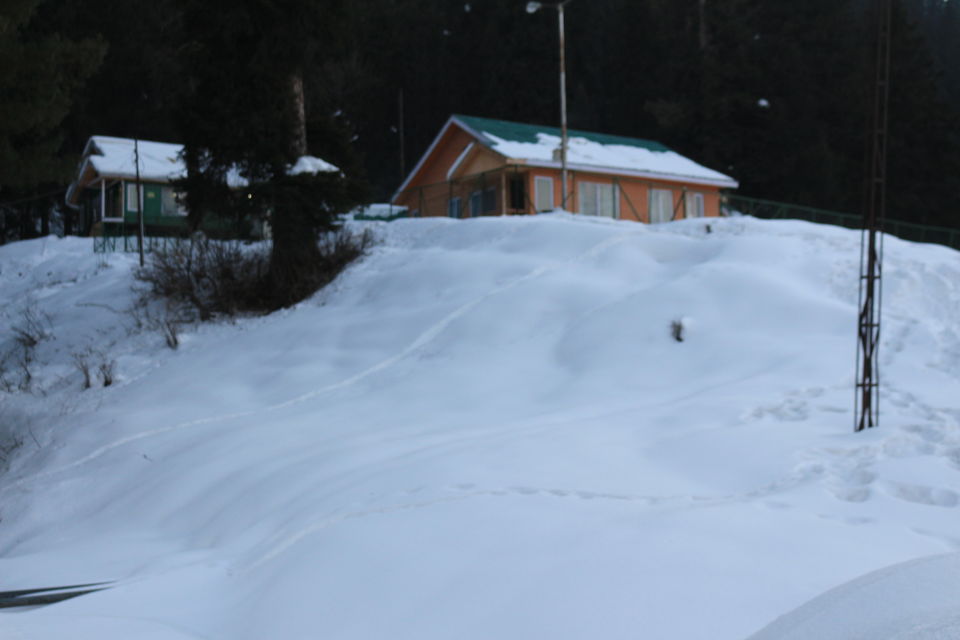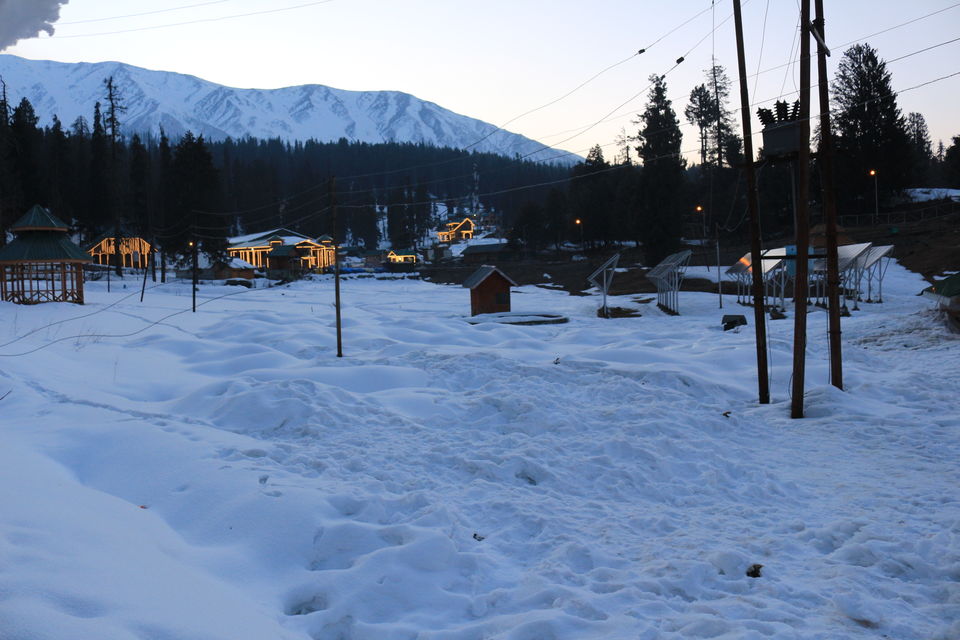 Day-2.
The famous attraction of Gulmarg Gondola was the agenda of Day-2.Our tickets were ready and we headed to Gondola take off point from our Hotel which is just 5 mins walk from Hotel.Recently J&K Bank has opened ATM at Gondola Entrance gate which was of great convenience to all tourists.
The Gondola has two phases first phase take you Kangdoongri and second Phase takes you to Mt.Affarwat peak.It was one of the best experience. We reached directly to phase 2 from Phase 1.You need to change at Phase 1 for Phase 2.
The Phase 2 was completely covered with white powder snow as far as you can see.Chilling winds and minus 13 ~ 15 deg temp was creating adventure and for which we visited there of course.
All around there was snow and chilling winds with clouds all over sky.Fortunately sky was clear and plenty of sunshine was there.Skiers were jumping on the snow and for skiing.We with our guide started trekking to the highest peak from where we cam see famous frozen lake Affarwat. In an hour we reached unto the point from where lake was visible It was completely frozen and difficult to believe that there is lake which remains frozen throughout the year and became strong as concrete floor during winters.
We were not professional skiers so we played all around with snow took photos with mesmerizing landscapes. Feel the freezing cold and chilling winds blowing across.
Finally after an stay of about 2 hrs we boarded on Gondola to phase no 1 i.e .Kangdoori,Phase was was full winter sports activities likes sledging,Jet ski etc.Tourists were enjoying under the sun on snow.There were so many eating joints and the effervescence of Kashmiri food wad all around.
We took small lunch and headed for jet ski.I did some negotiation and deal was done for twenty mins of jet ski ride.It was full of thrill and excitement.Everyhting I was doing for the first time...
We spend nearly two hrs on Phase-1 and came down to take off point.Second day was coming to an end.We took some Kahwa and had a cigarette myself to refresh myself.
Till evening we spend time waliking around inner cirlcle of Golf course area and enjoyed with my family and daughter.So this was the end of our Day-2
The nights were chilling cold at temp of minus 15 to minus 16 degrees.We came back to our hotel and plugged our gadgets for recharging and make them ready for next day.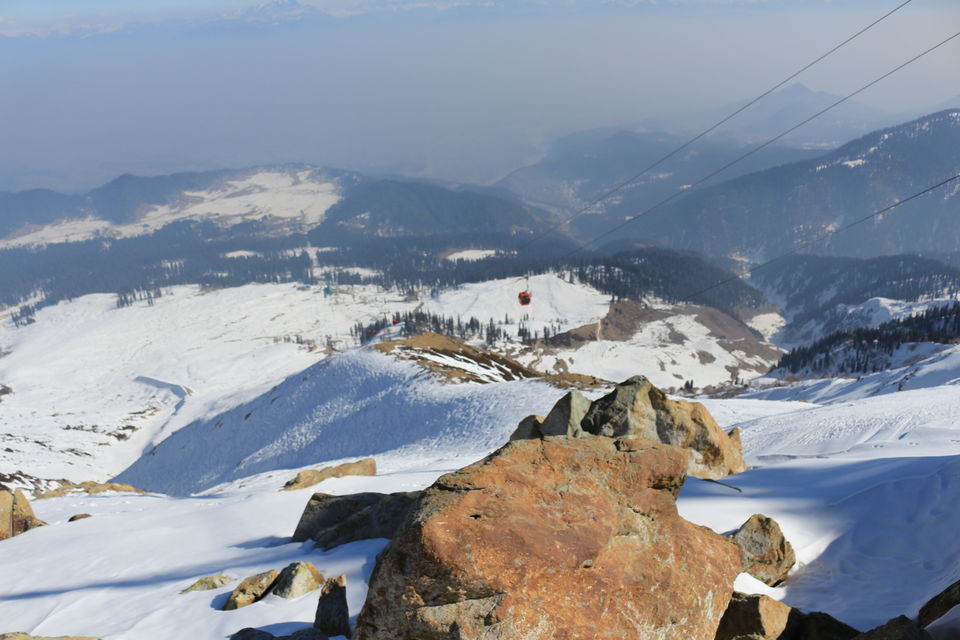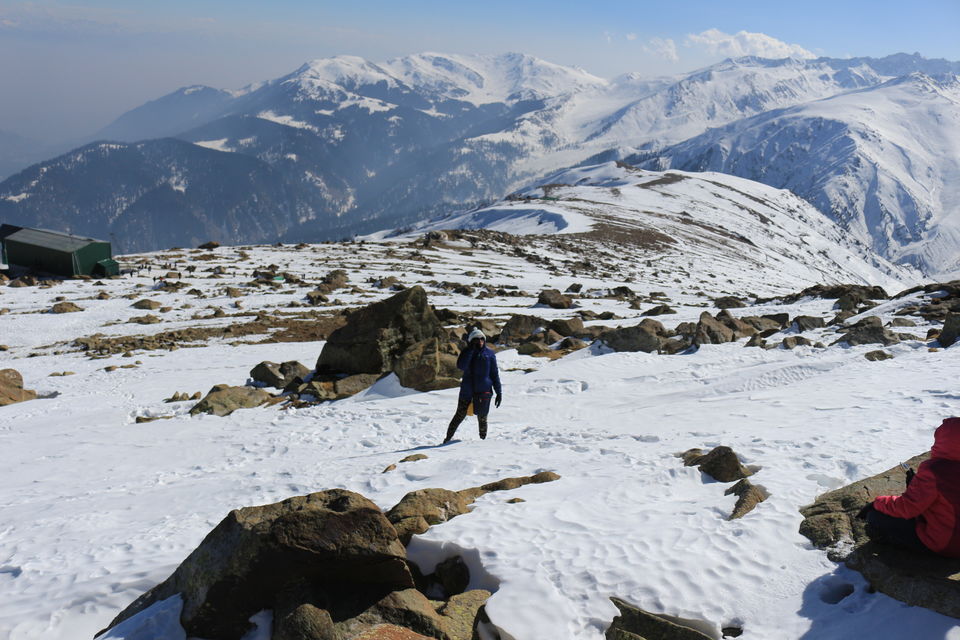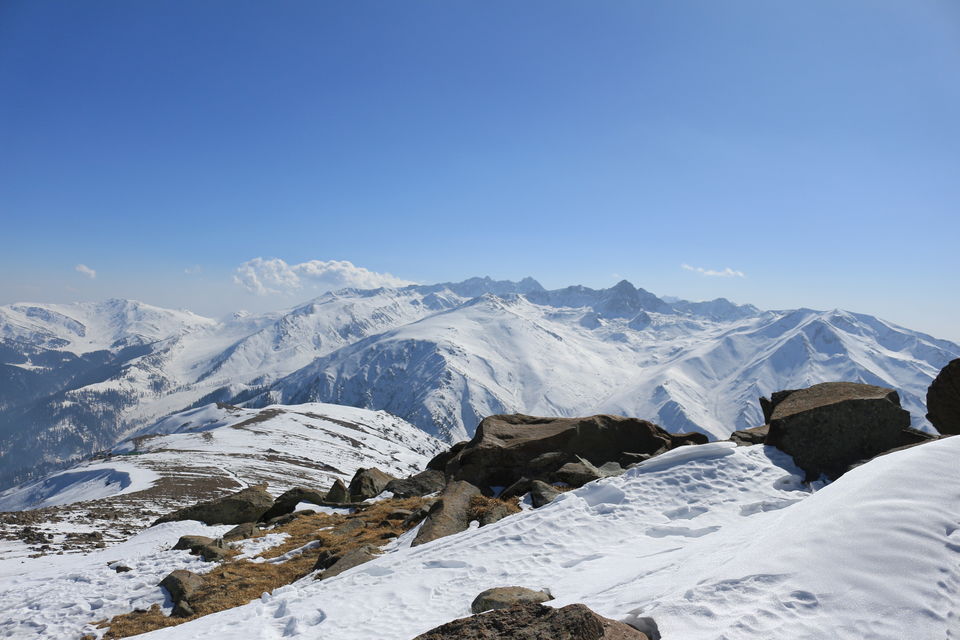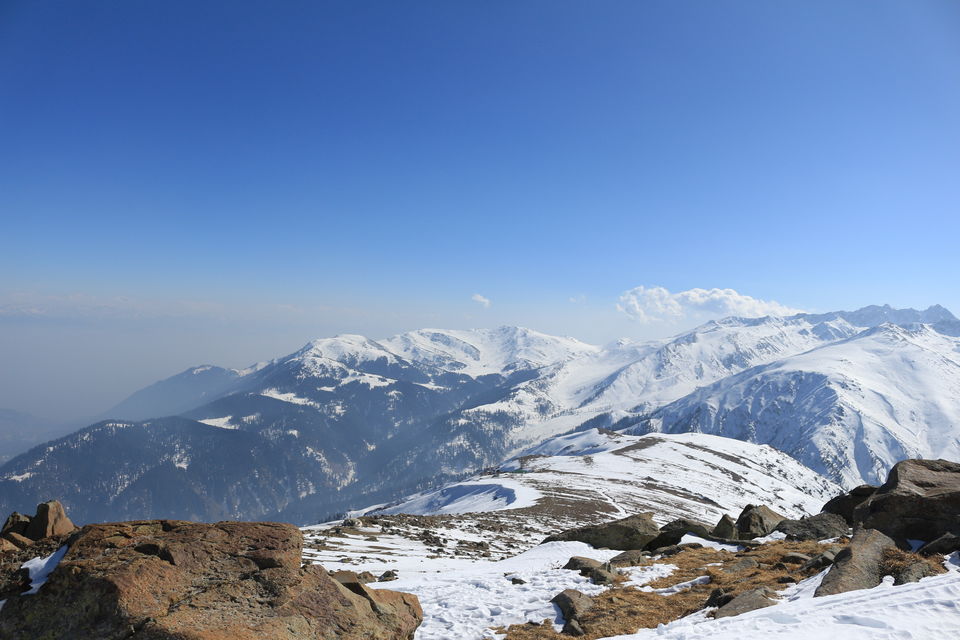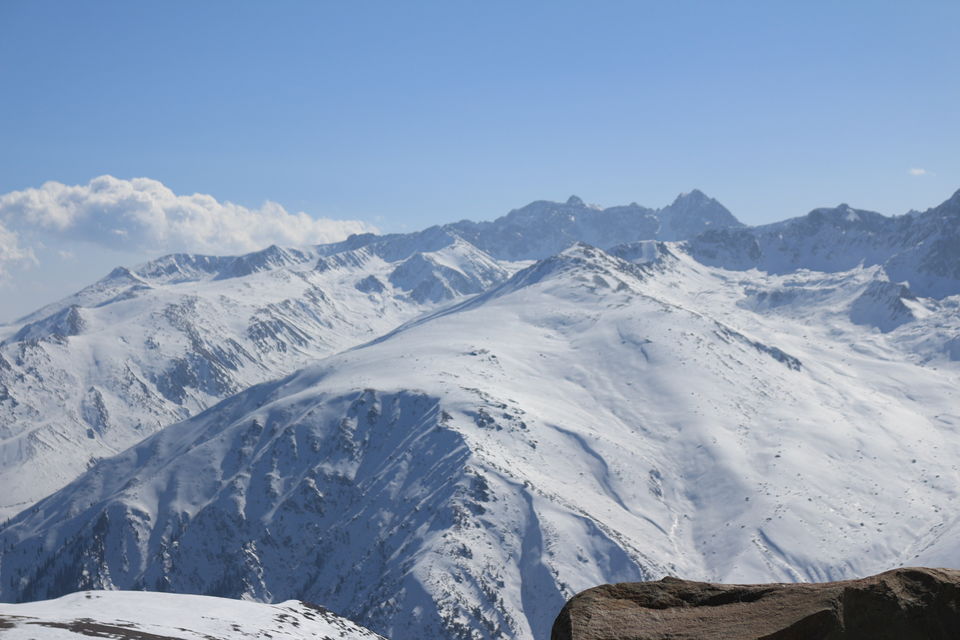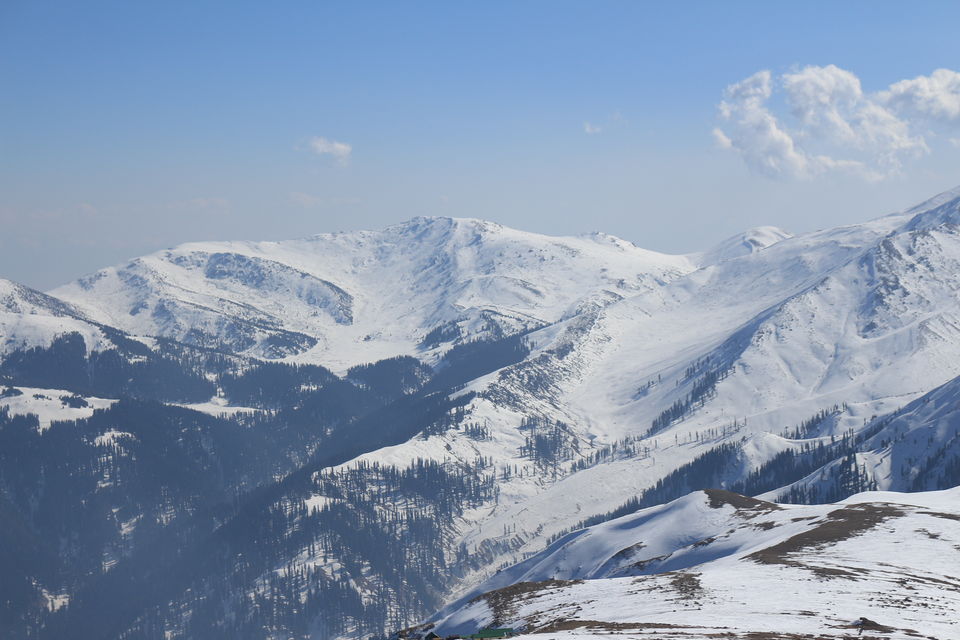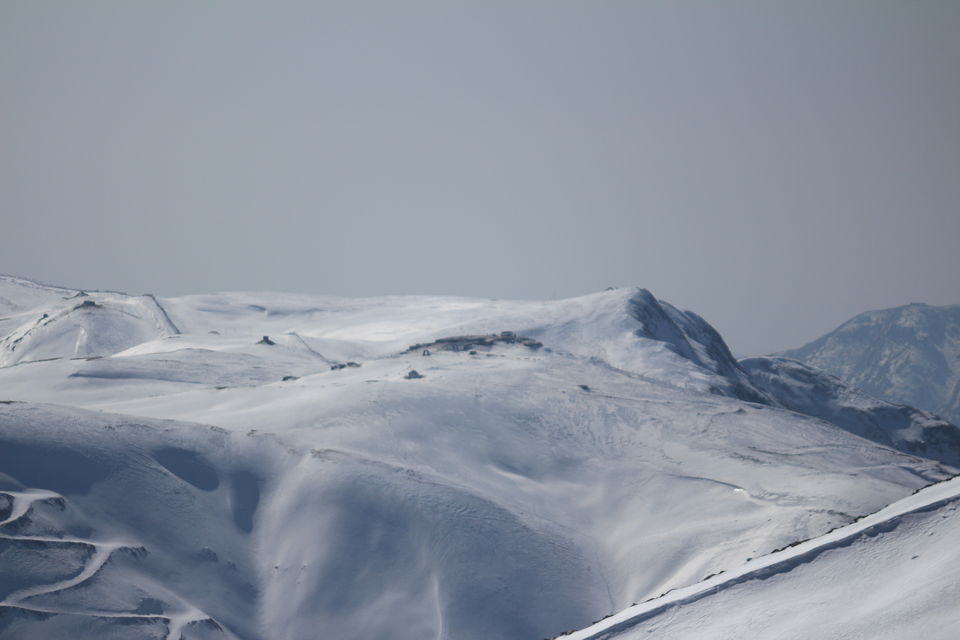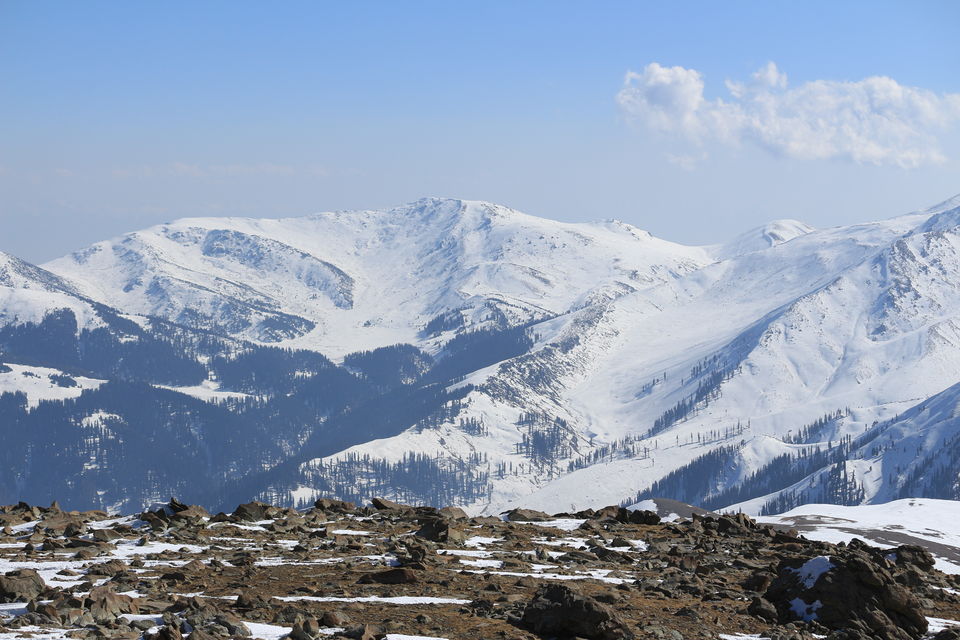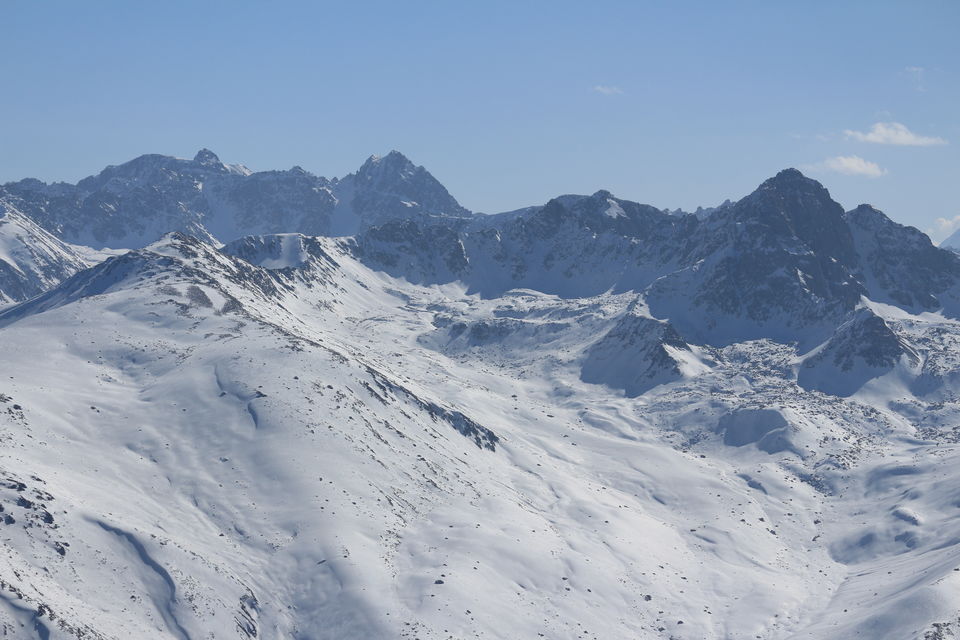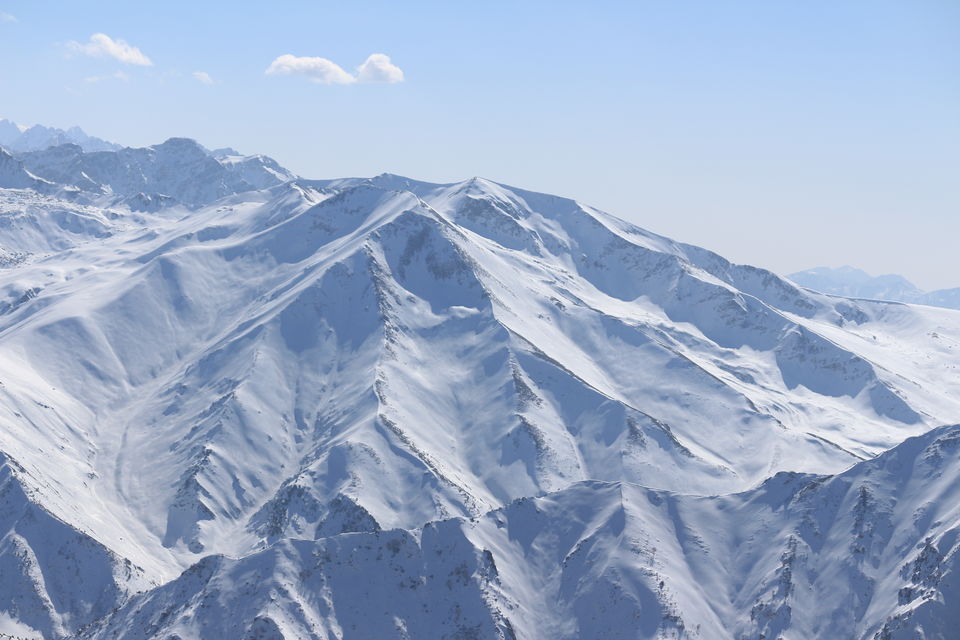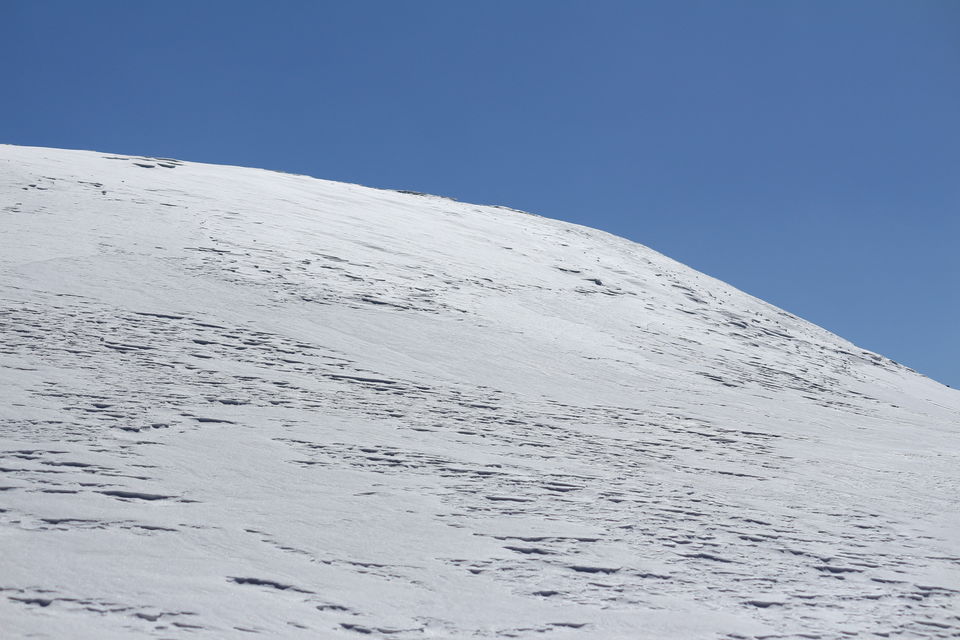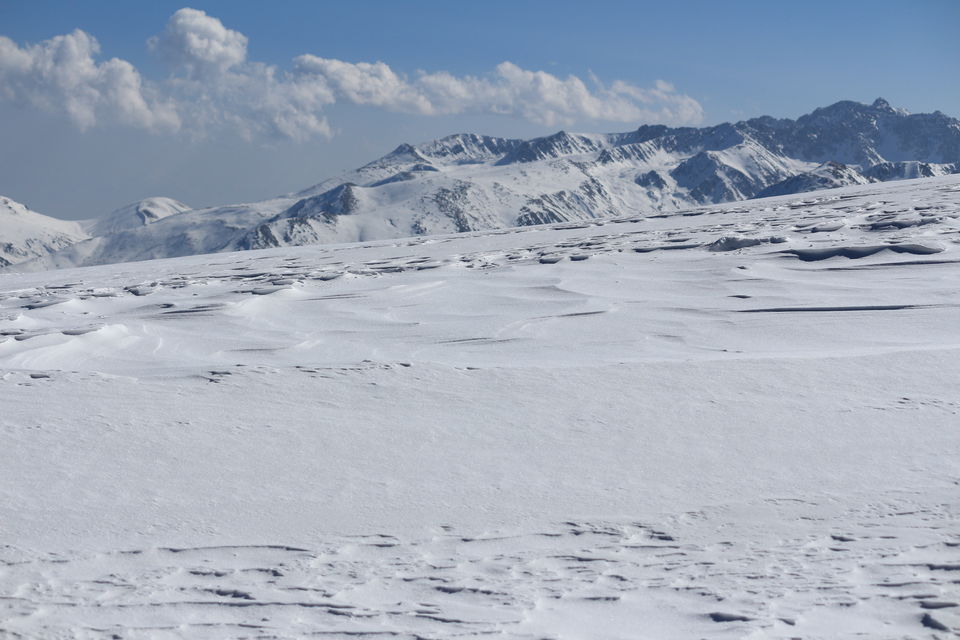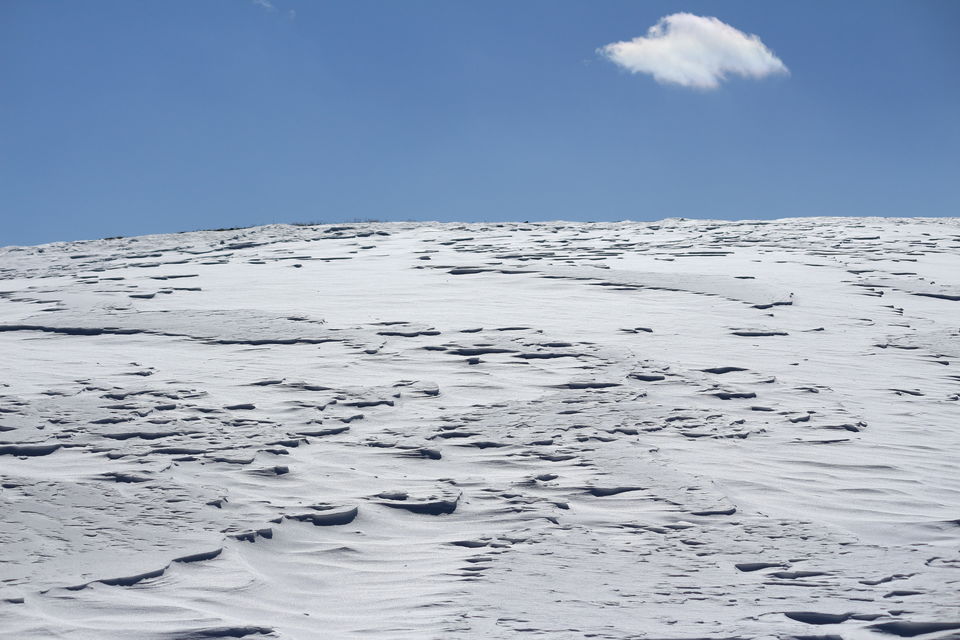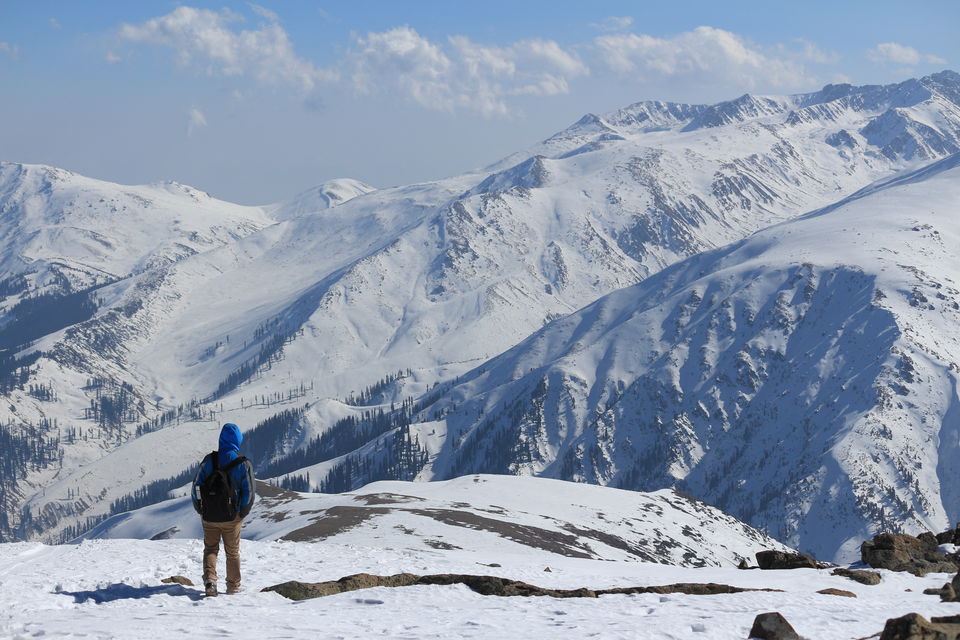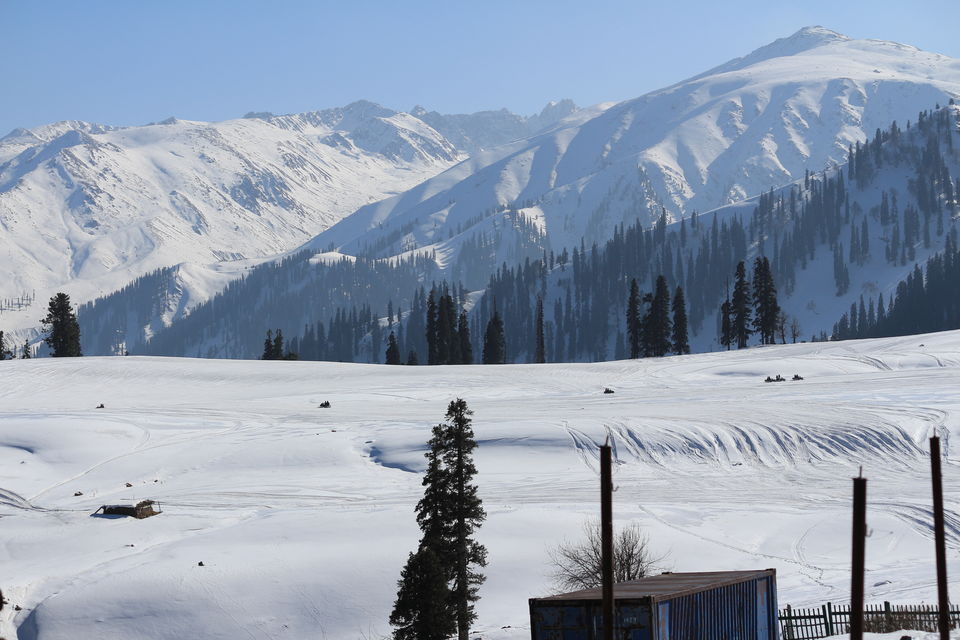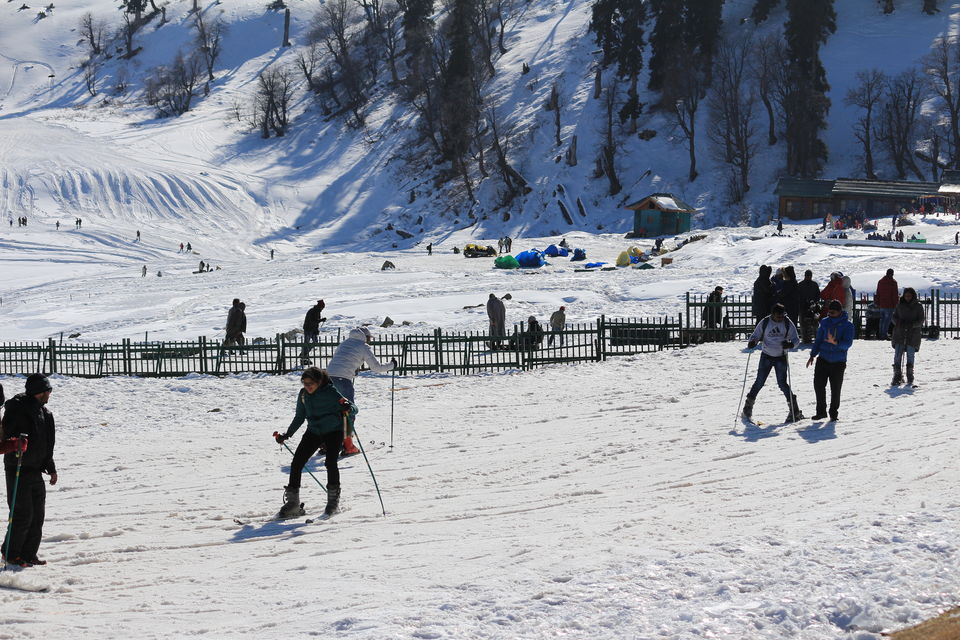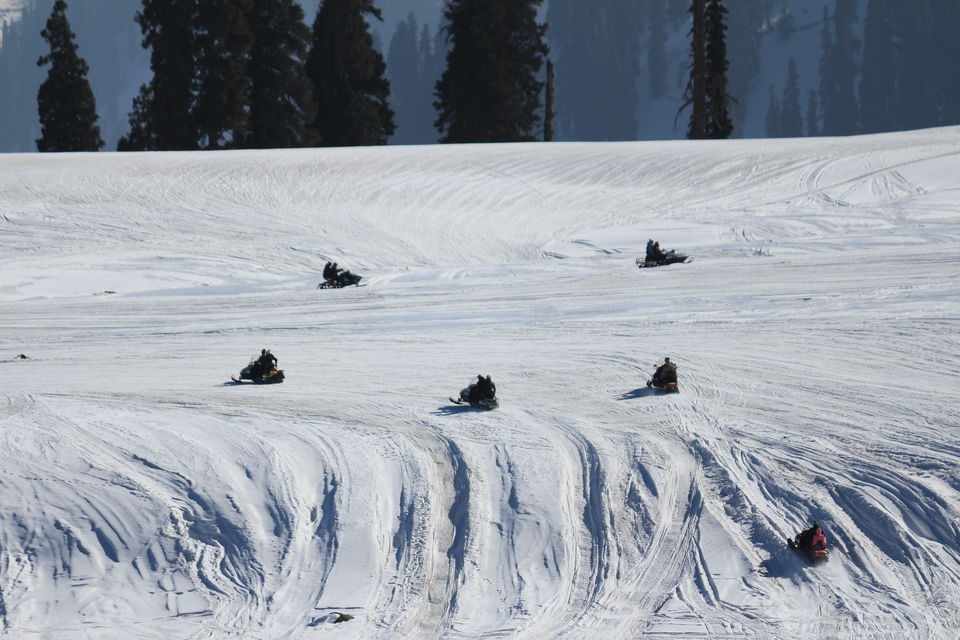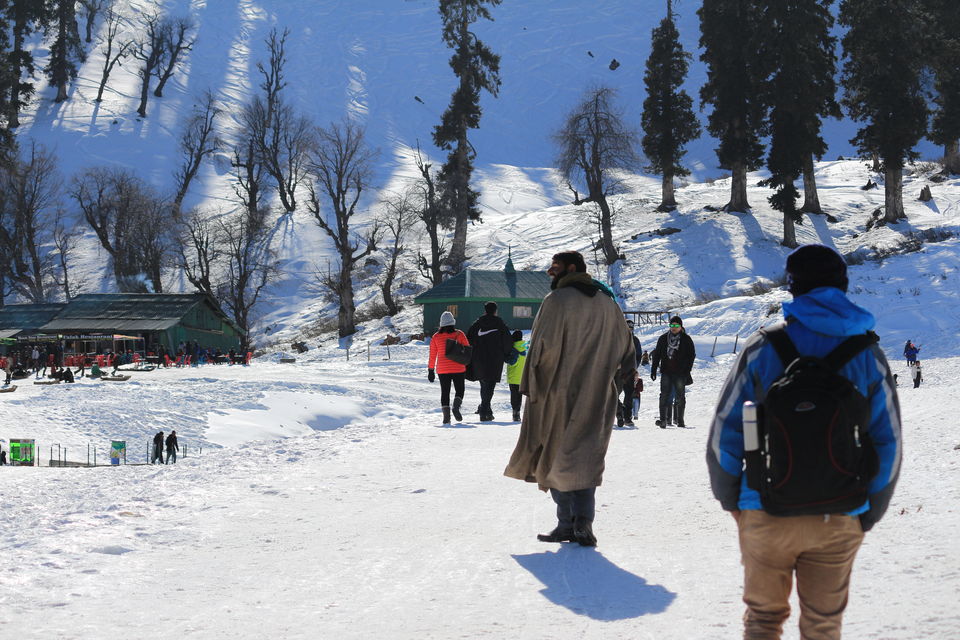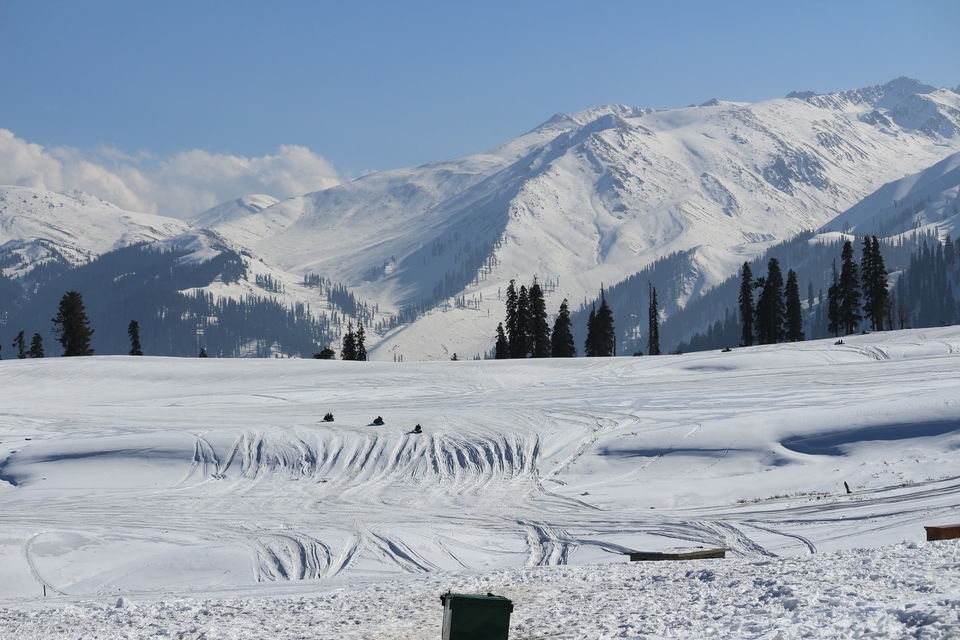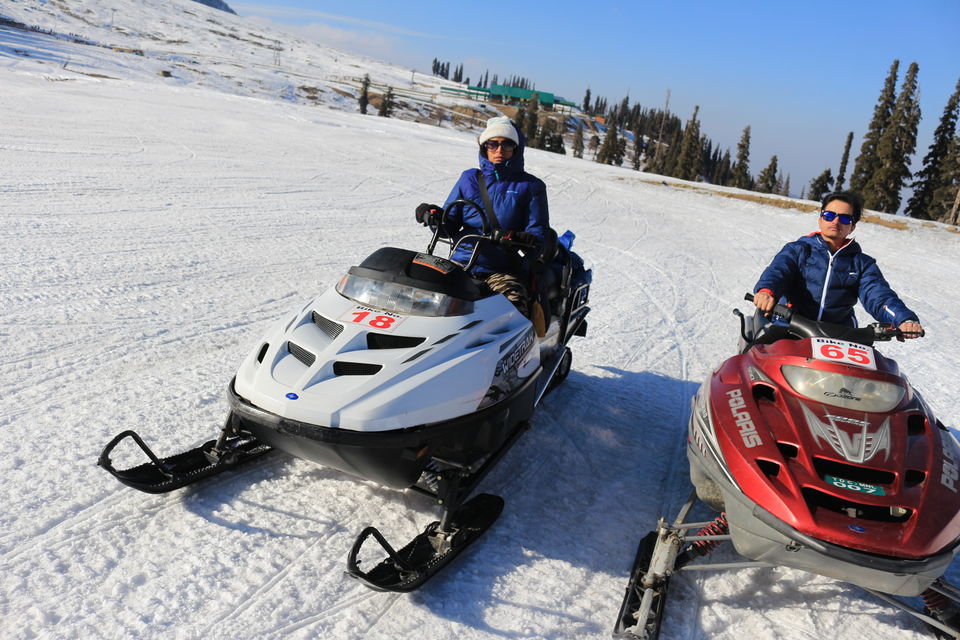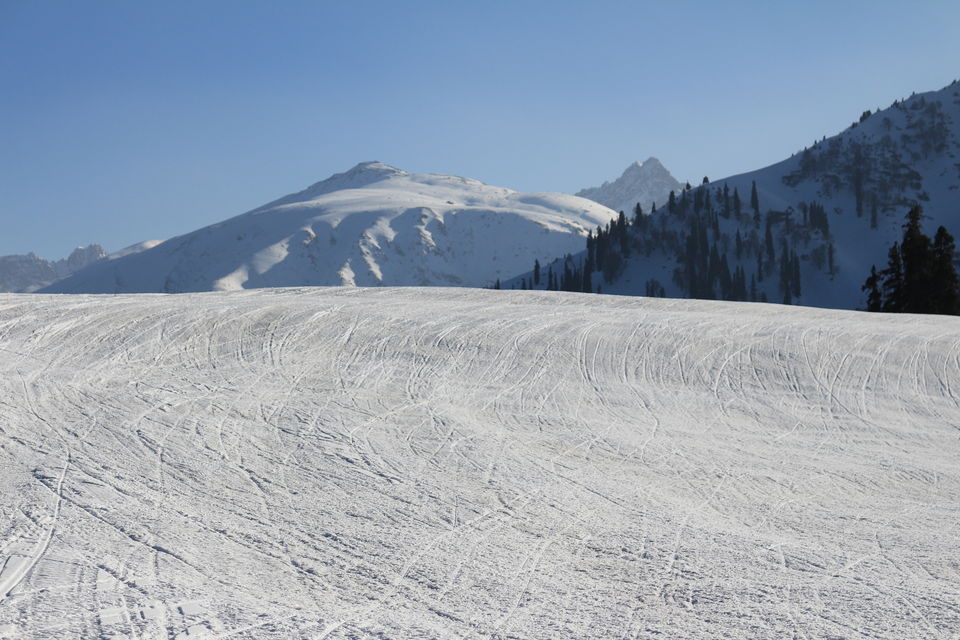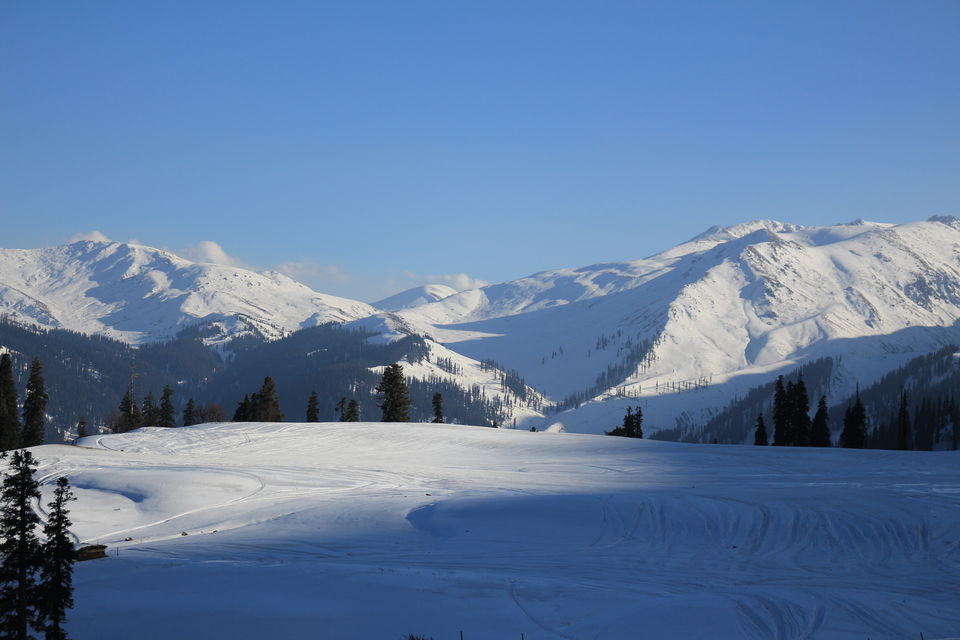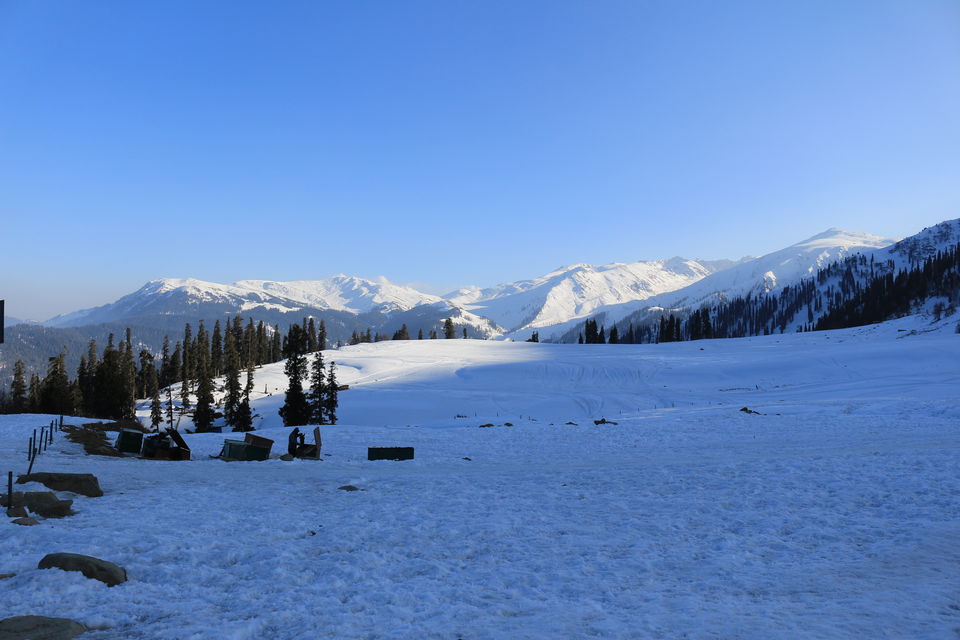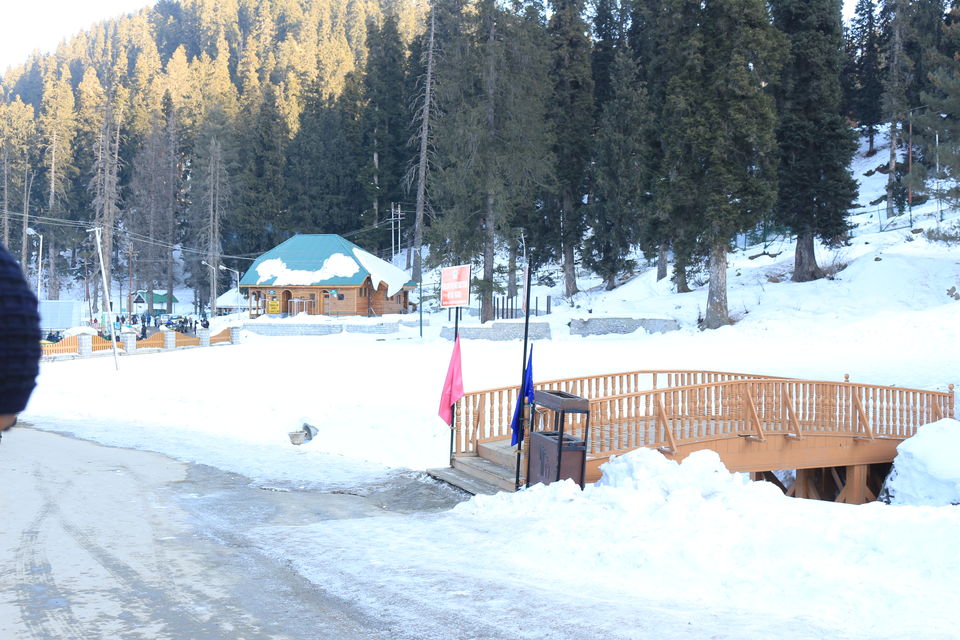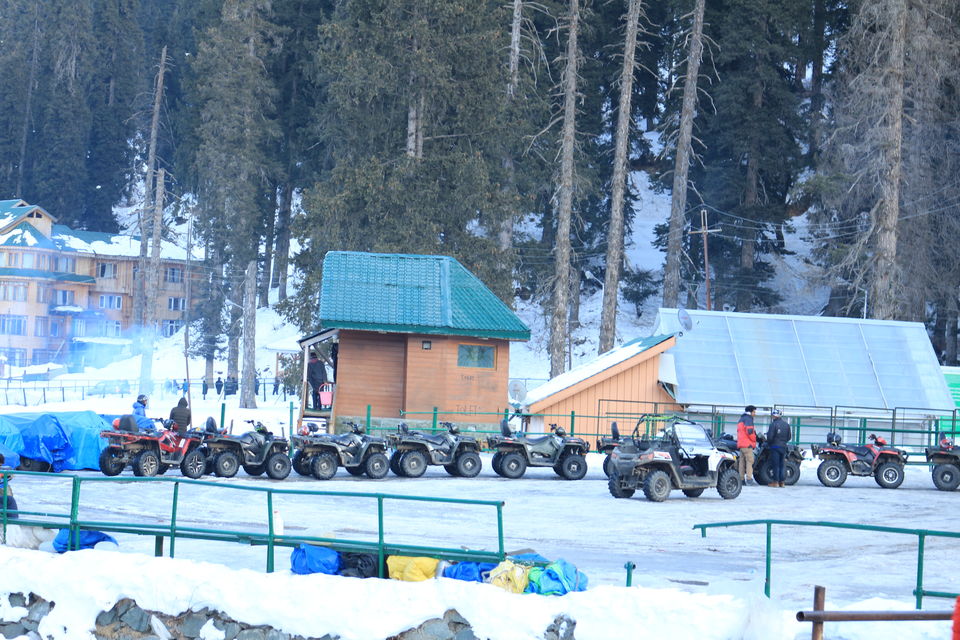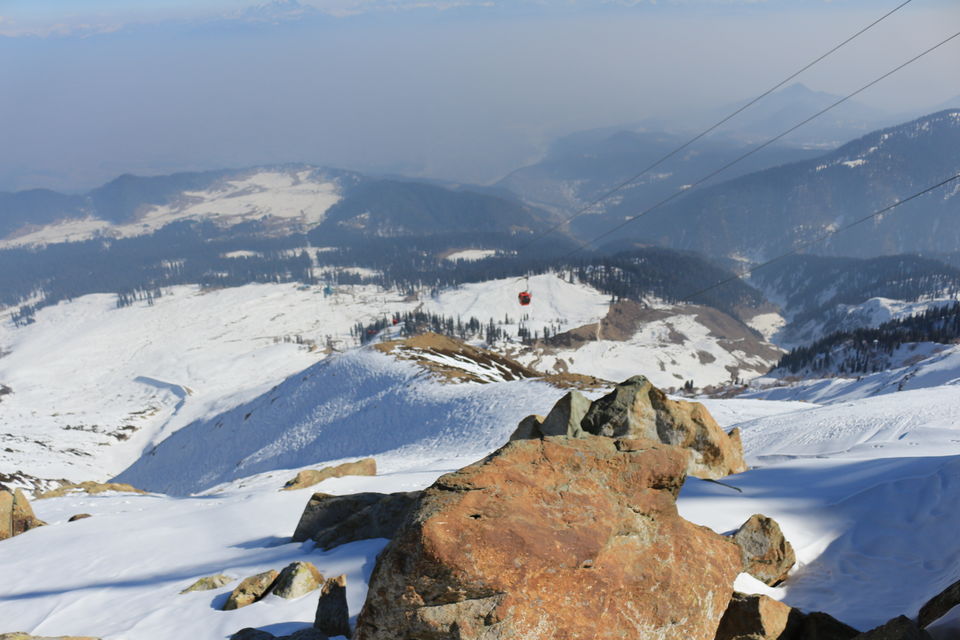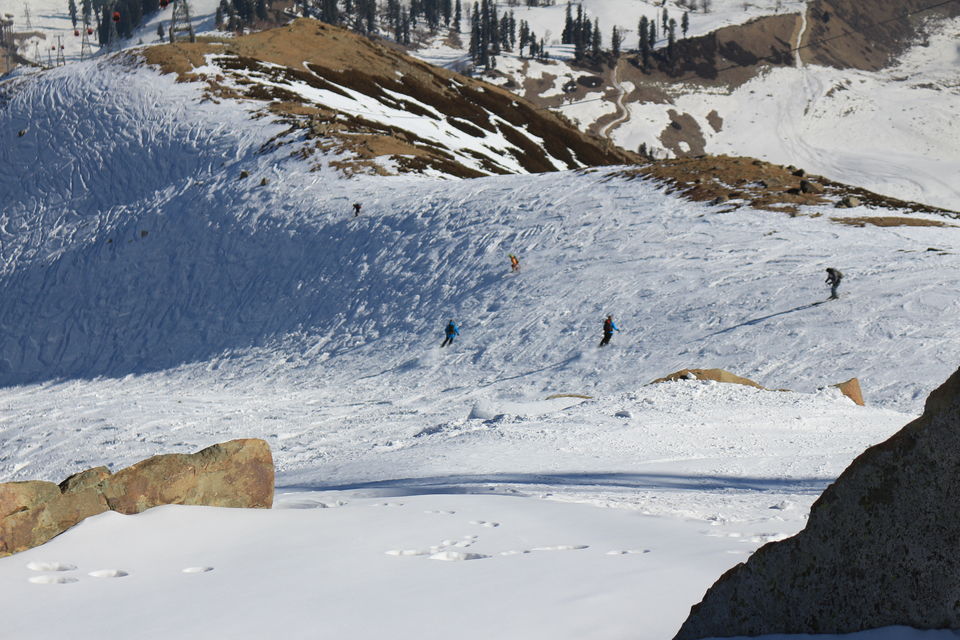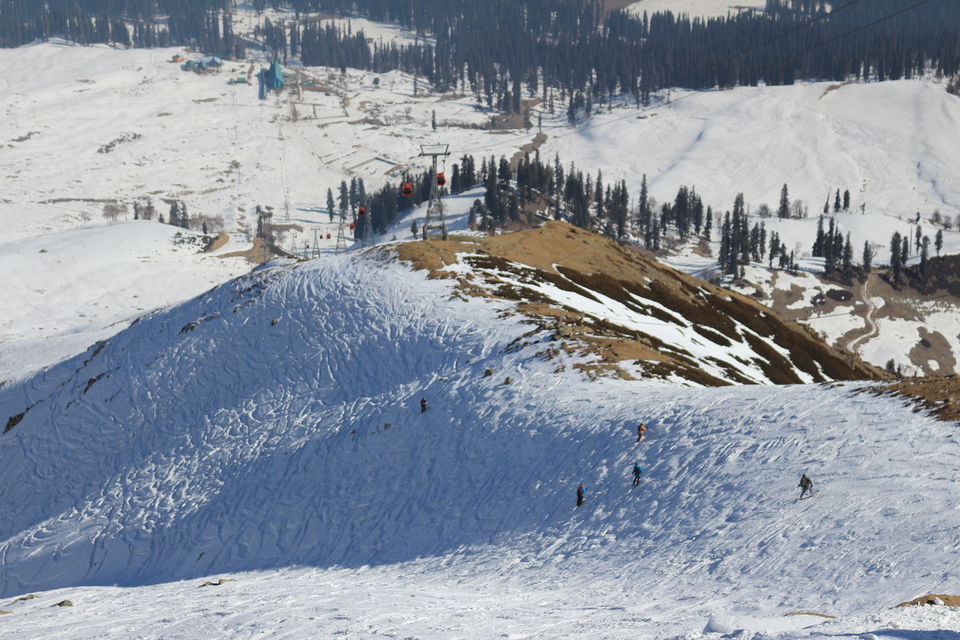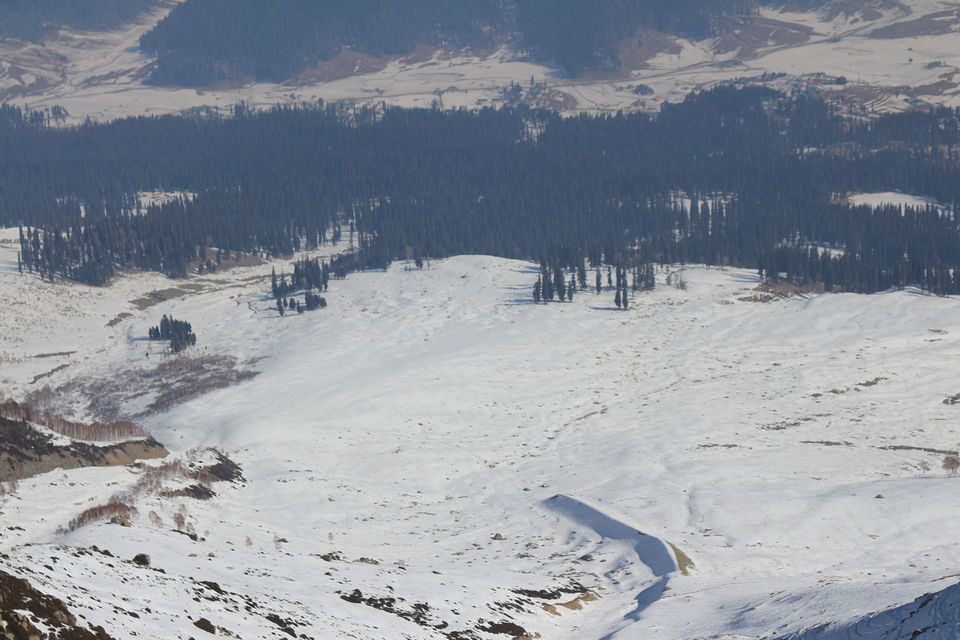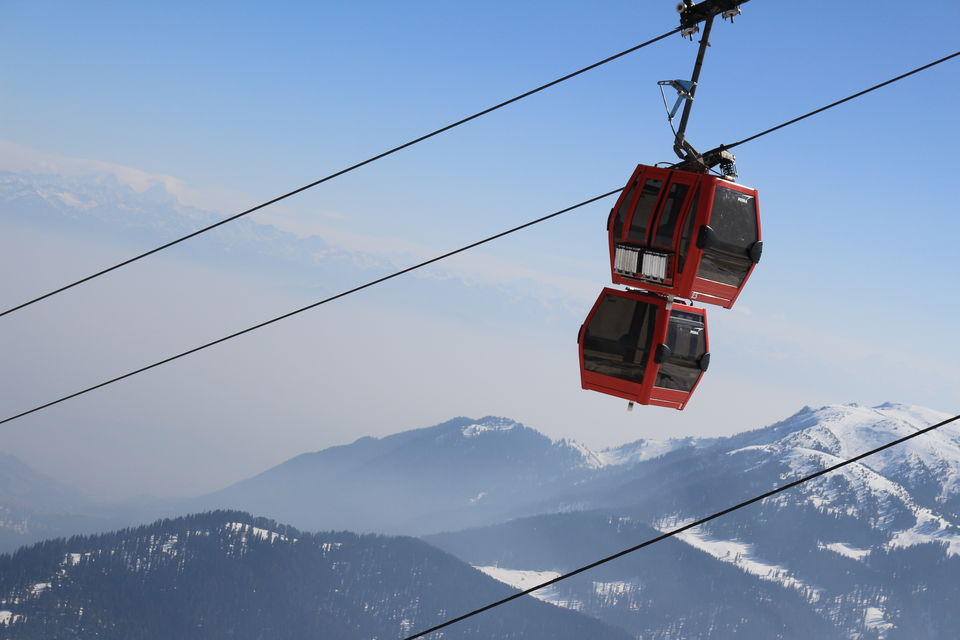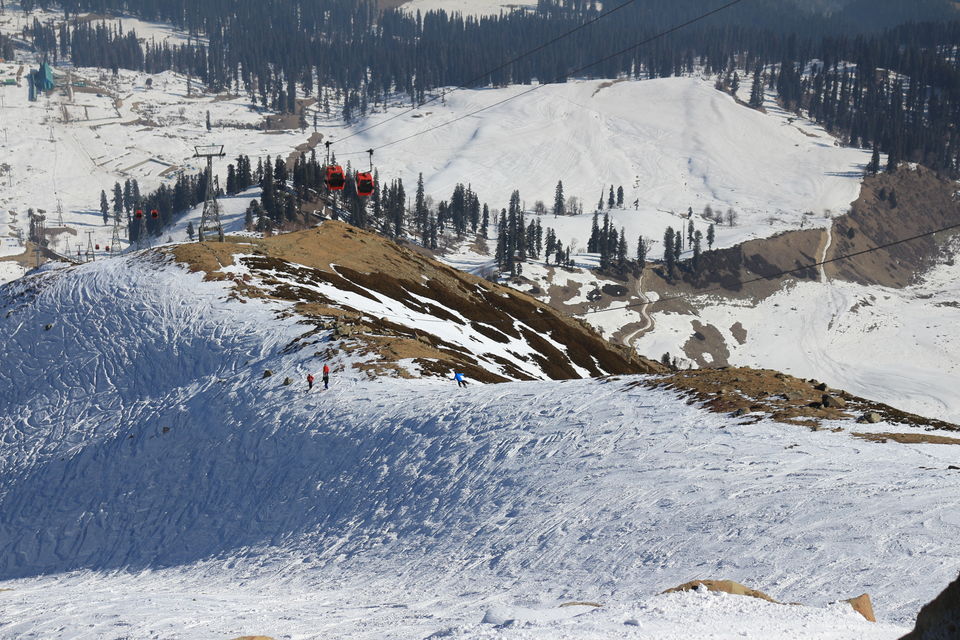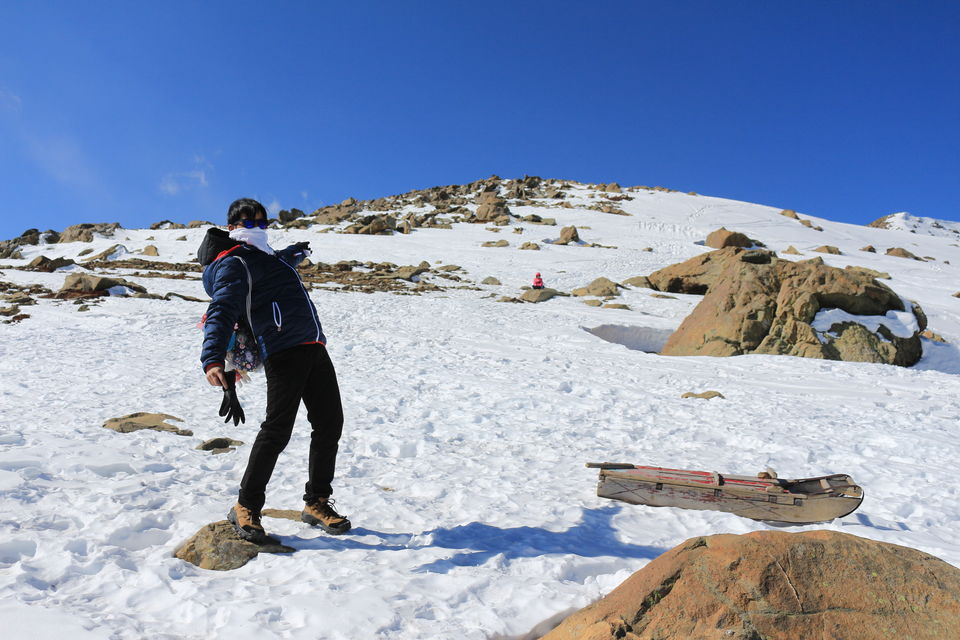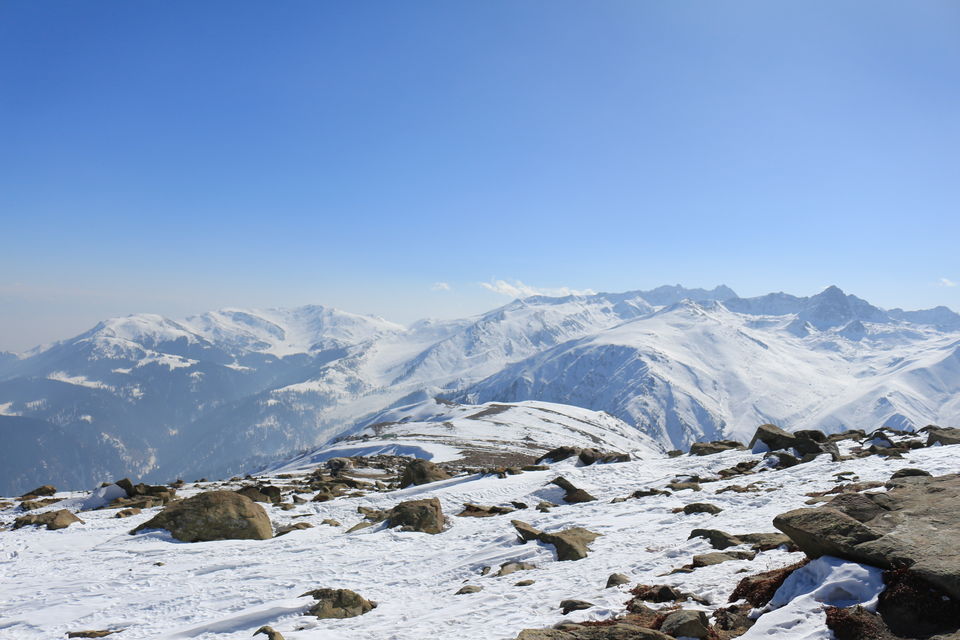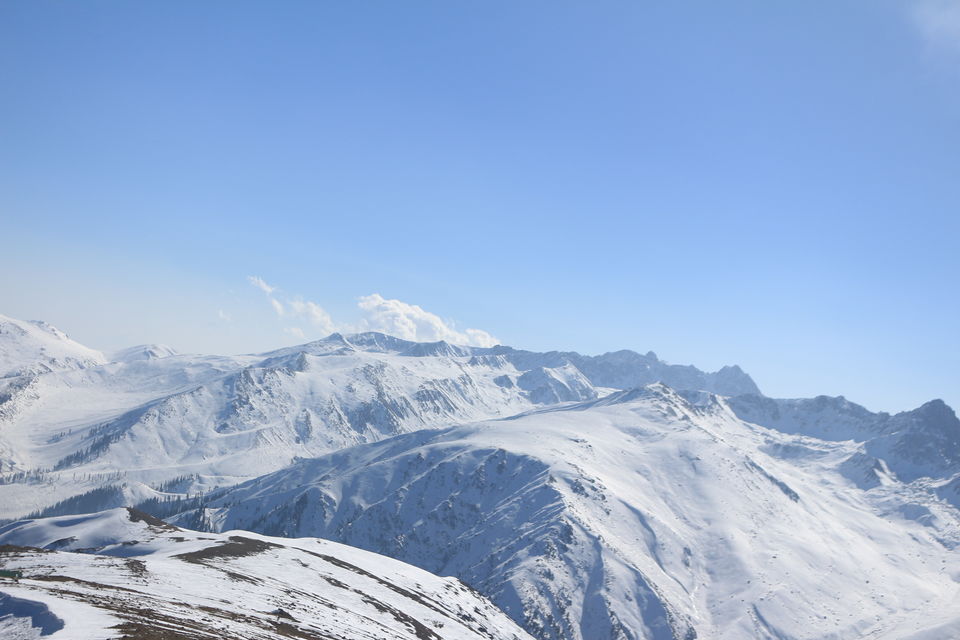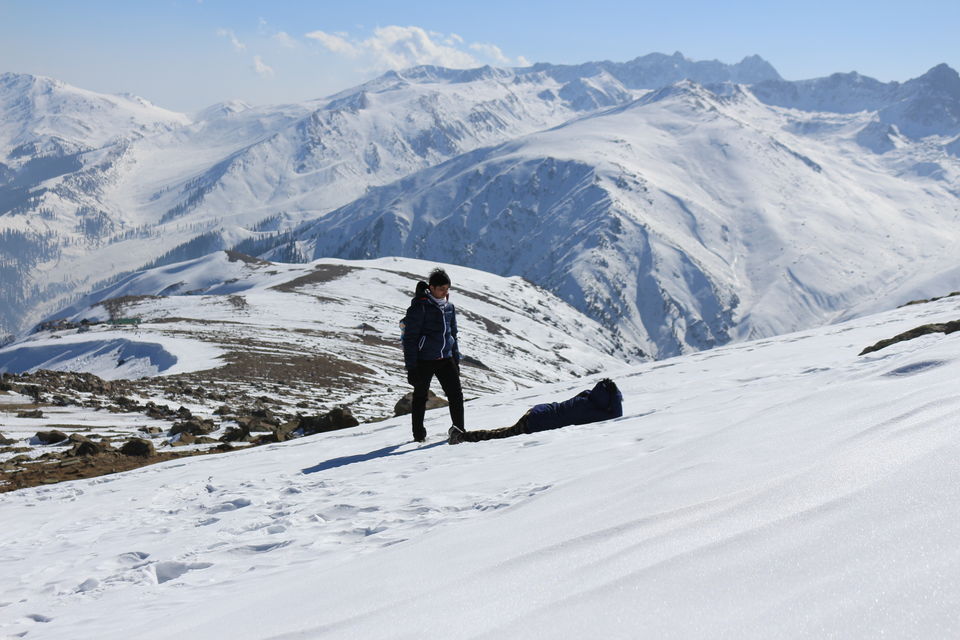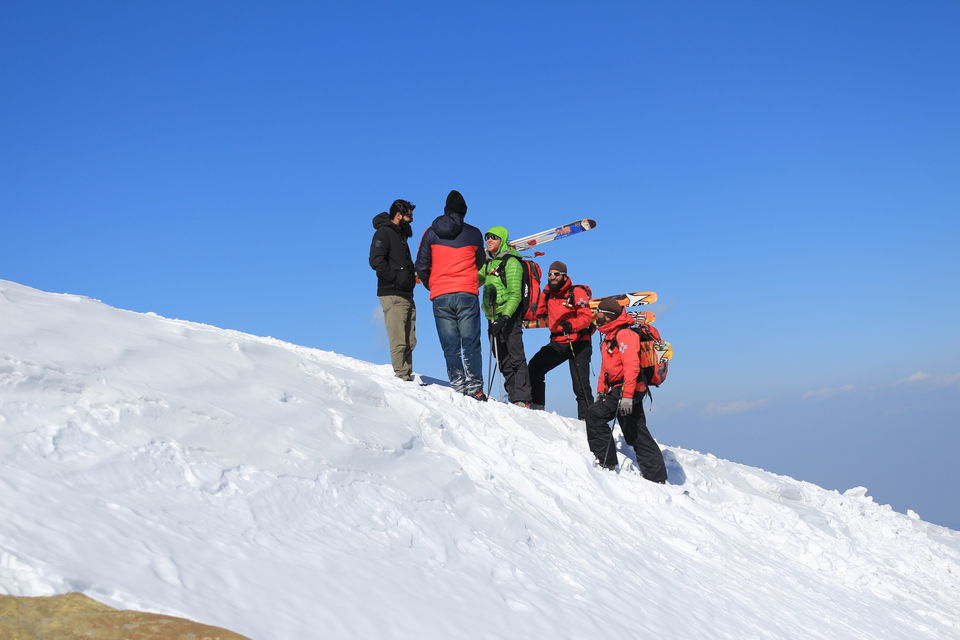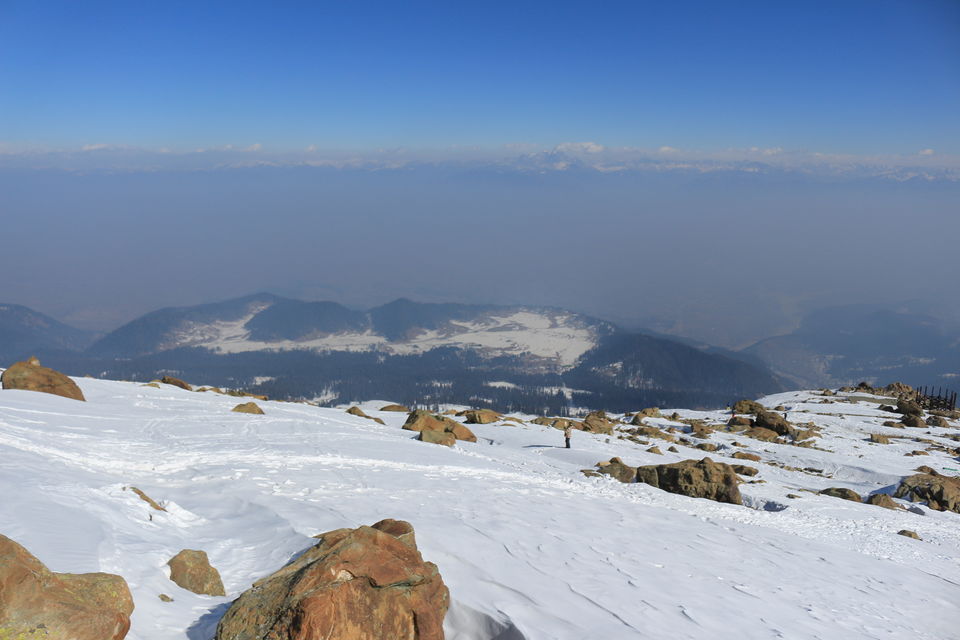 Day-3
The last day of trip has came.We all were happy and satisfied with what we had done so far but one thing was left out and it was Skiing.We get our equipments on our selves and started skiing on the endless spreaded snow ground.
It was difficult but very entertaining.All across the ground crowd was playing with snow and some like us were busy in skiing activities.We did for an hour and got very much tired so take off our equipment.Took numerous photographs of amazing landscapes.Continously wew were feeling satisfied and content
with all activities.The sport activities made us realise what we had not done so far and so many things we have not tried yet.
Finally we ended with skiing and took rest for sometime.We than proceeded to our favotite Bakshi Restaurant for lunch and had some coffee.
We sat on the snow and memorised all the things done in past.
Further we visited Maharaja Hari Singh Museum which was a place must to see if you are in Gulmarg. We also visited Maharani Temple on way back to our Hotel
So this was my story of Gulmarg which was more than my expectation.Our bodies were tired but our Souls were refreshed.
We did some shopping and ended my day with a Cigarette.
Finally at night we packed the unpacked stuff and we were ready to come back to our practical life with rejuvenated mind and body.