Mountains cast a spell on me. Hence, I'm on a constant search for finding destinations where I can live like a pahadi/ mountain girl. Having been to Austria, Scotland, Northern India and experiencing the majestic Alps and Himalayas, I still always had the itch to go to Switzerland. But it always got ruled out at the budgeting stage! So I took it as a challenge to plan a solo Swiss trip within a decent budget and had full faith on my meticulous planning to achieve that. And yes, it worked. I managed to wrap-up with staying in mid-range hotels and extensive use of cable cars well within my budget. This was not the typical backpacking budget as I do like to stay in private rooms and eat out fancy a couple times during my vacations. Needless to say, travelling to Switzerland was so high up on my bucket list that I couldn't wait till the time my husband and daughter could accompany me. So, off I went on the trip leaving my 1.5 year old daughter behind with husband, nanny and in-laws (who very kindly step in during all such solo trips) to one of the most romantic countries in the world- Switzerland! I sometimes call myself an "Evil Mother" sarcastically to counter those vile comments from people who ask "How can you possibly leave your child behind to enjoy on a trip?" Well, these trips fuel my love for travel and I come back rejuvenated and twice as happy, so this evil mother has more love & joy to give!
Here's a bunch of cool things you can do on your Dream Trip to Switzerland
1. Stay in a Quaint Car-Free Village: I chose Wengen for my 4 night stay in the Bernese Oberland which is a car-free village 4,180 ft above sea level. It had just the right balance between quaintness and availability of eating & shopping options. A lot of tourists consider the not-so-impressive city of Interlaken (1,857 ft above sea level) as a base which is not actually in the Alps. Wengen is a 17 min train ride away from Lauterbrunnen which in turn is 20 min far from Interlaken. I could've easily spent a week there going nowhere but strolling around the village. Waking up to the view of the mighty Jungfrau right from my hotel balcony everyday was worth the effort it took to stay here. Other equally good option to stay is Murren (5,374 ft above sea level) which is on the opposite side of the Lauterbrunnen Valley.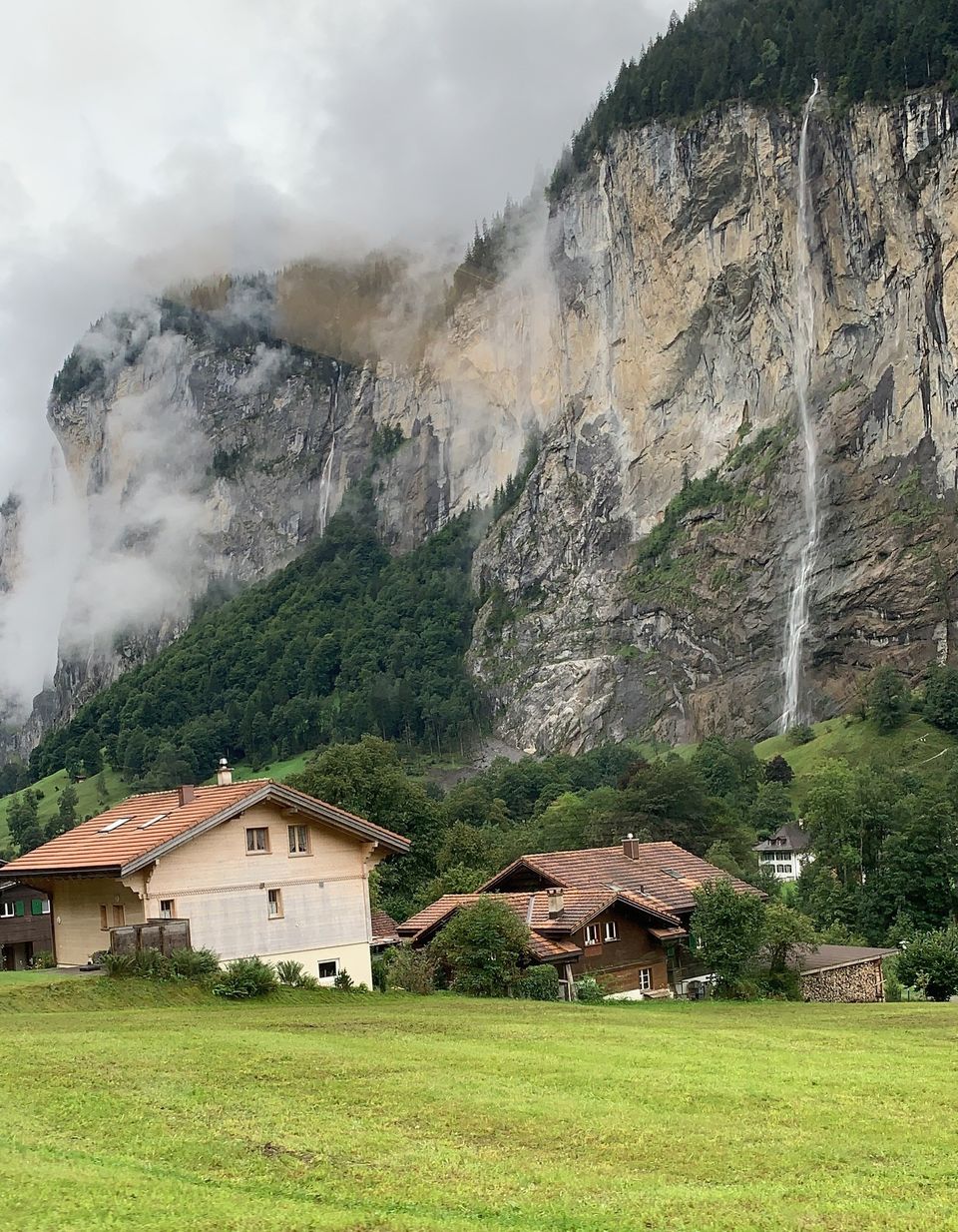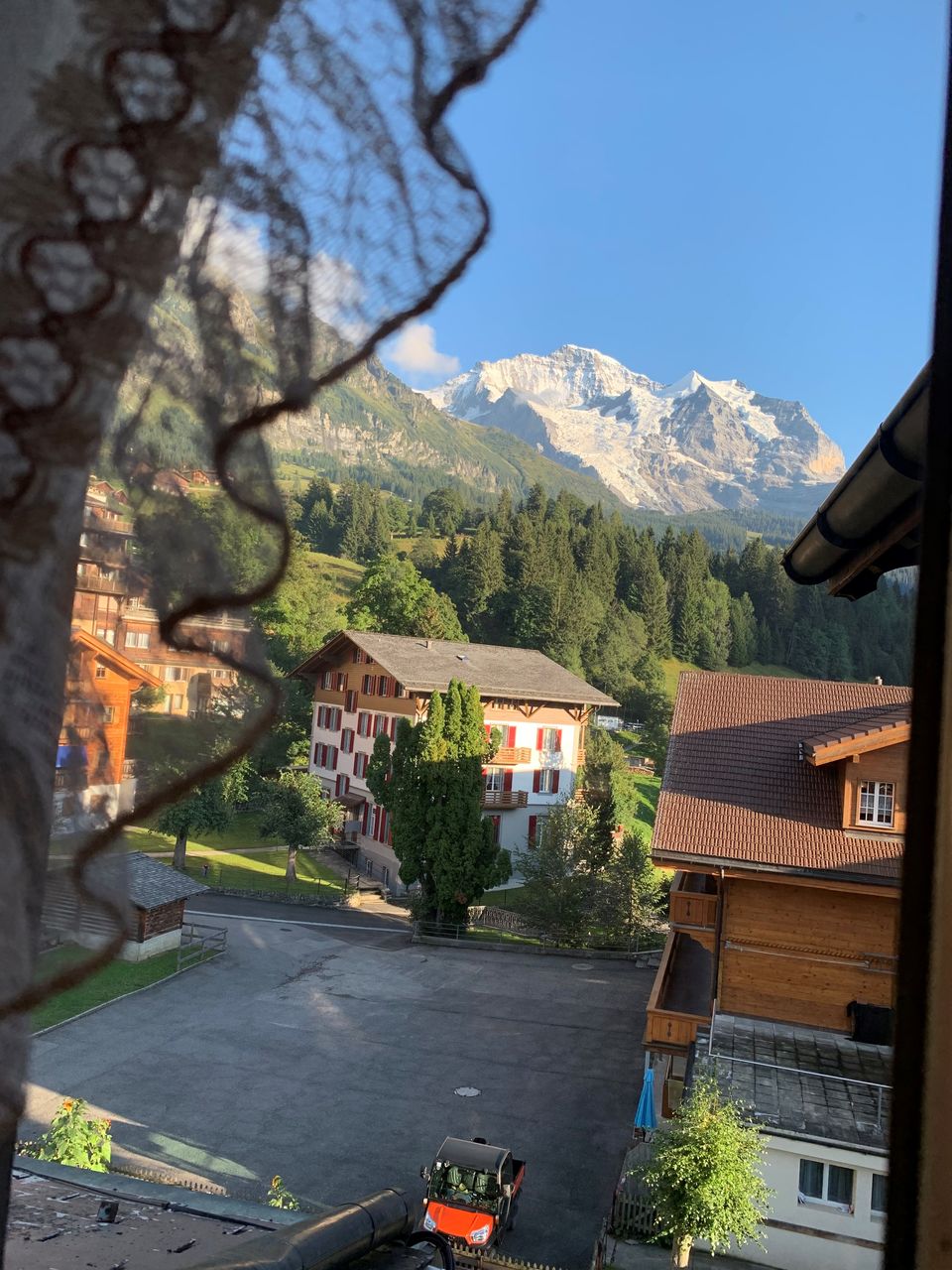 2. Take Adrenaline Pumping Thrill Walks: Switzerland is home to a few of the deadliest walks in the world. I was fortunate that there was no earthquake and the bridge didn't fall while I was walking on the First Cliff Walk by Tissot in Grindelwald First (7,100 ft above sea level). The observation point is on a glass jutting out into a void. For a mild acrophobic person like me, it surely feels like an achievement once you reach the end and pose for a click. Another walk that I abandoned almost half way was the Thrill Walk in Birg (9,744 ft above sea level). I'll let the video do the talking :D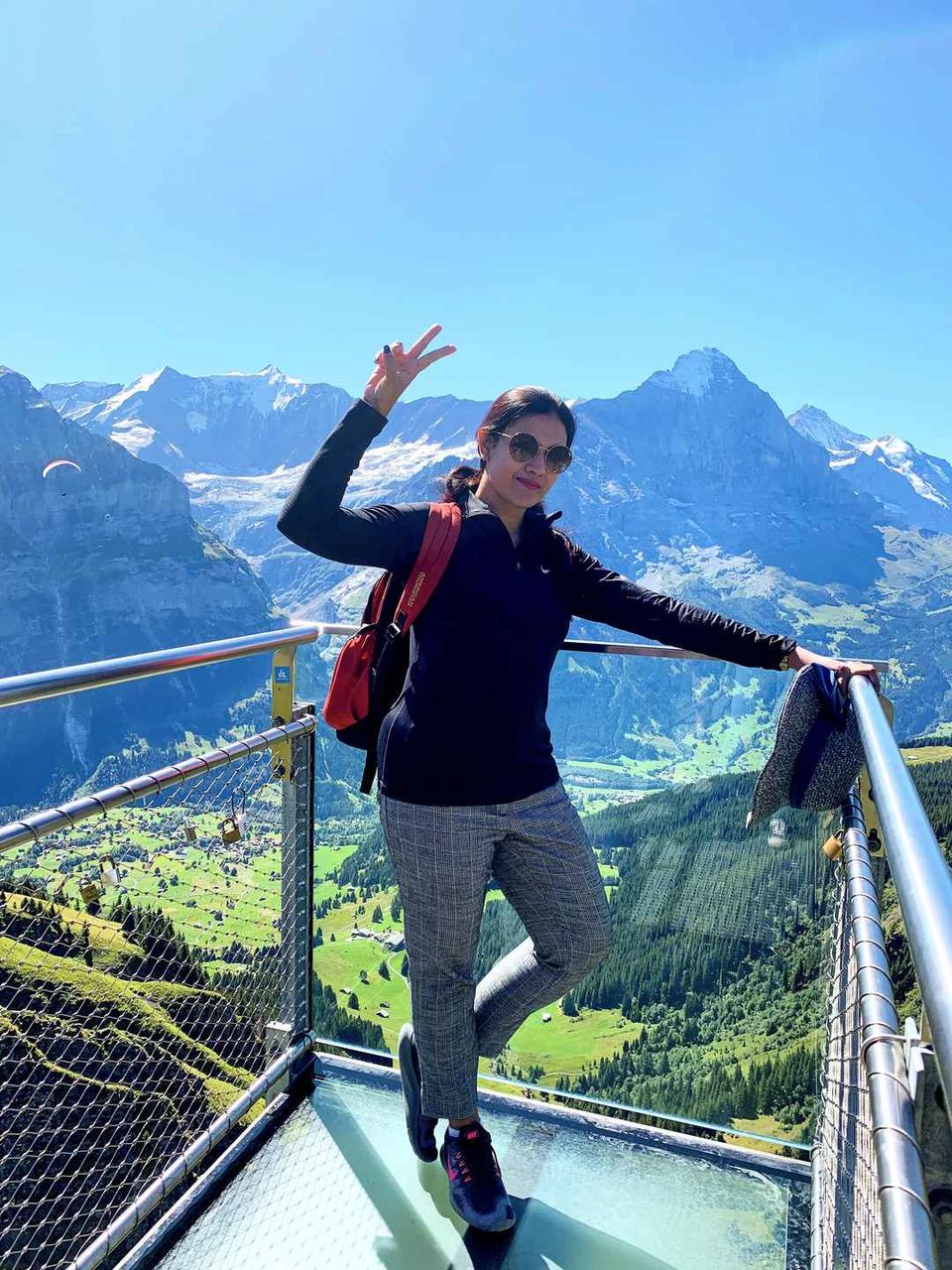 3. Go Hiking: You don't have to be fit as a fiddle or a seasoned hiker to enjoy hiking amidst the picturesque views of the Swiss Alps. I chose the easy trails in the Bernese Oberland which were within 2 hours and made sure my backpack carried a full bottle of water, sunscreen and snacks. Believe me they are life savers when you try to find signs of civilization in the middle of your trail! My first walking trail was from Allmendhubel (in Murren) to Gimmelwald which fit in beautifully in my plan to visit the villages of Gimmelwald and Murren which are on the same side of Lauterbrunnen Valley. The Blumental Panorama trail or the Flower Trail starts from the Allmendhubel "Flower Park" playground where kids as well as adults can enjoy various swings and views. The entire trail is ~2 km, mostly downhill and takes about 2 hours to reach Gimmelwald, which shouldn't be confused with a totally different place called Grindelwald. I even witnessed a wedding during my trail and stopped by to congratulate the couple! The second trail was from Männlichen 7600ft (reach by cable car from Wengen) to Kleine Scheidegg ~4km with unabridged views of the mighty Eiger, Mönch and Jungfrau mountains. This was more tiring than the Allmendhubel hike but absolutely stunning and well worth the effort.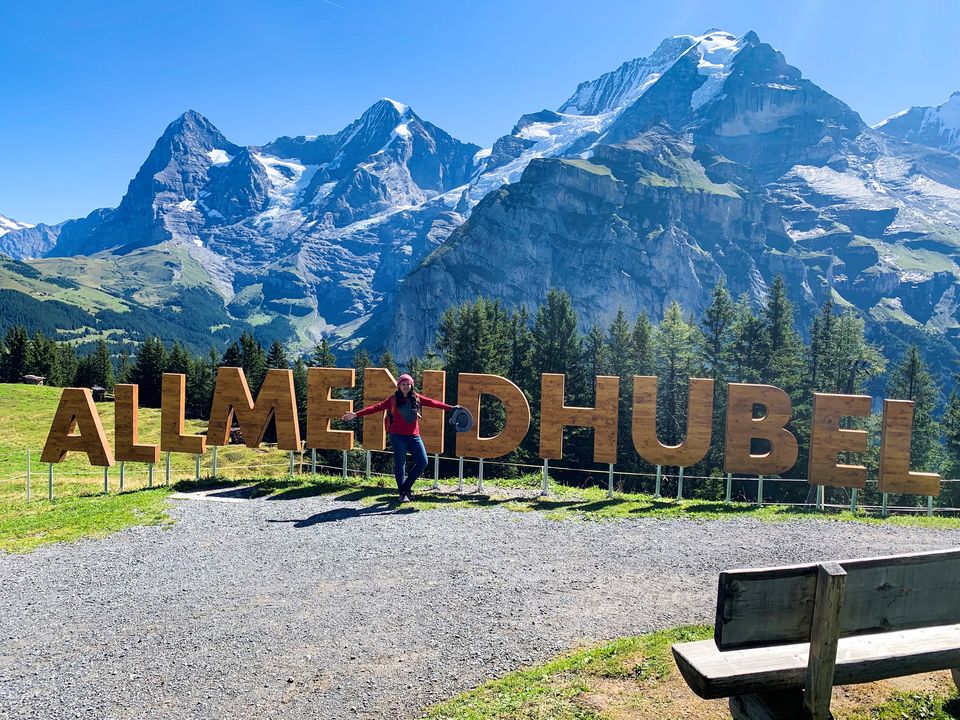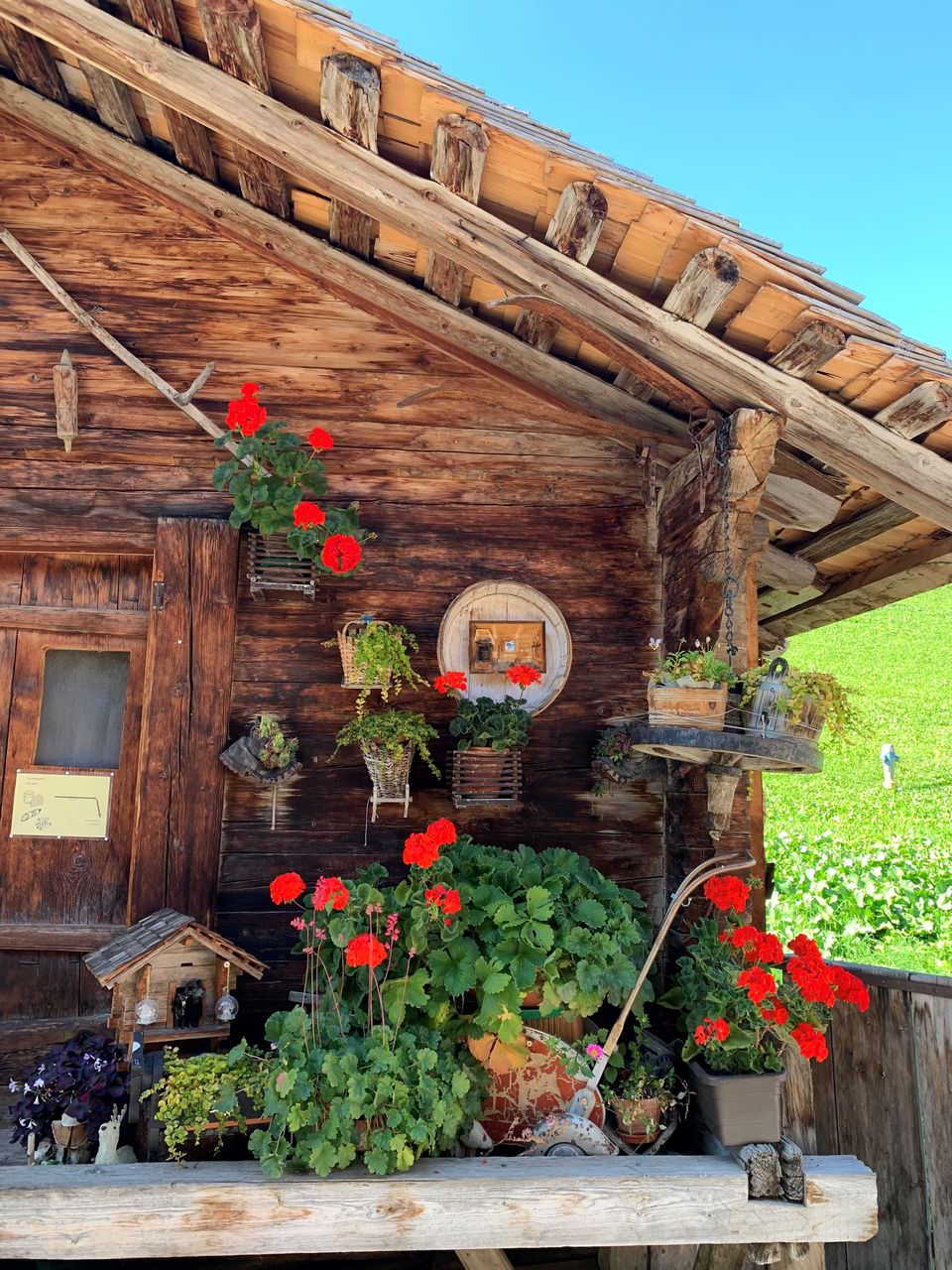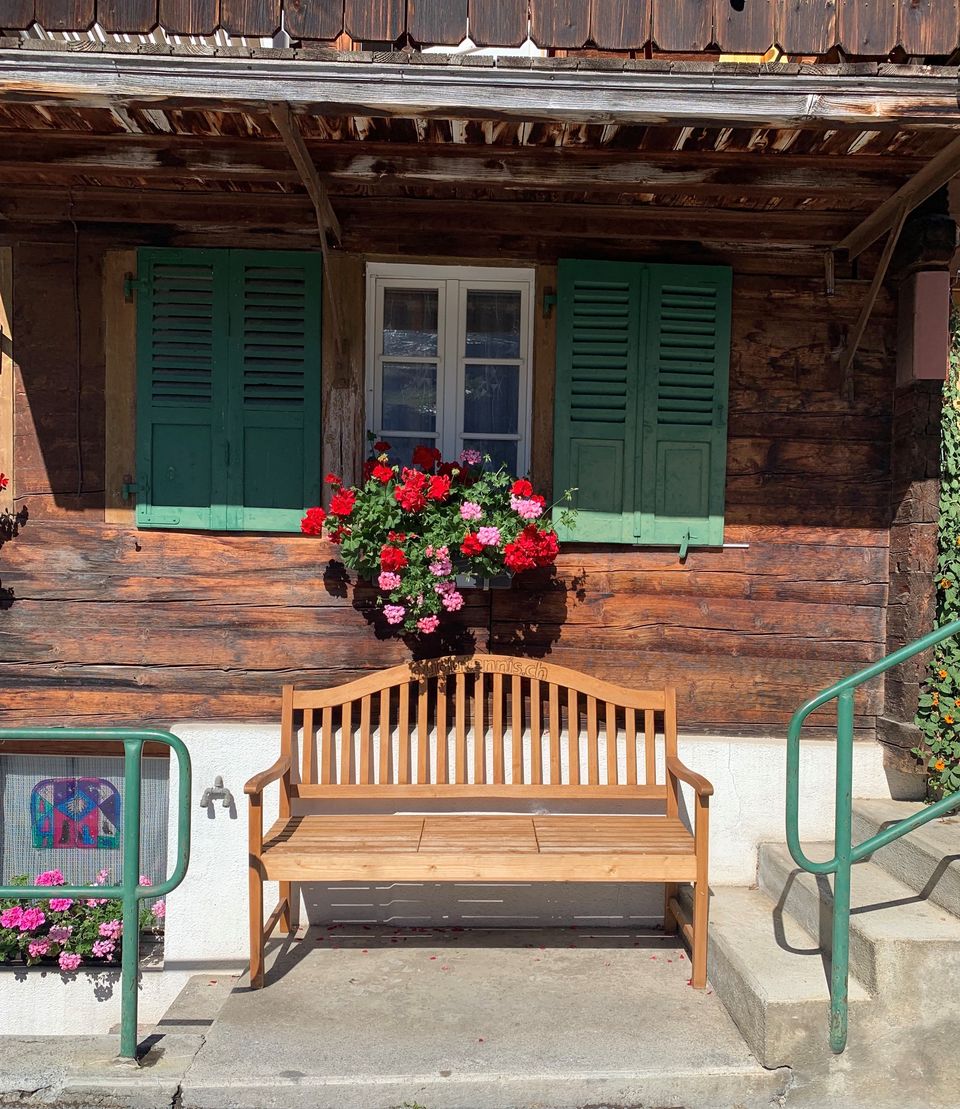 4. Ride the trains & gondolas: One might argue that commute can't be regarded as an 'activity'; it is rather the 'down-time'. Well, this doesn't apply in Switzerland where every train journey rewards you with such gorgeous views that you'd hardly wish the journey to get over. This is a very good option for a cold, windy, rainy day when you just want to be warm and comfortable but also not miss out on the 'trip fun'. Since I took the Bernese Oberland Regional Pass which was the lesser known, cheaper but more useful than Swiss Pass, I had the flexibility and luxury to hop on any train or cable car free of cost during the length of my stay. I cannot imagine a lovelier way to travel!

5. Explore Swiss Lake Towns: Being always drawn to the lesser known villages and towns, it takes a lot of convincing to spend my precious trip days in a big city. While I made a conscious call not to spend any time in Zurich (I landed in Zurich in the night, and left for Lucerne the next morning), I spared a day for Lucerne to enjoy the famous Kapellbrücke (Chapel Bridge) and frescoed buildings dotted across the town. Many tourists also visit Mt Rigi and Mt Pilatus from Lucerne but I skipped them in favour for higher and prettier mountains of the Jungfrau Region. On a particular rainy day, I made an unplanned visit to the lake towns of Brienz and Thun and never expected to be blown away by the Giessbach Waterfalls (pictures don't do justice!) near Brienz. This surprise addition in my trip ended up becoming one of the highlights and one of the most cherished moments in my life. The capital- Bern demanded just a few hours of mindless strolling with occasional window shopping. It was quite underwhelming especially after the Alps, though highly recommend over Zurich, in case one wishes to spend time in a Swiss city.