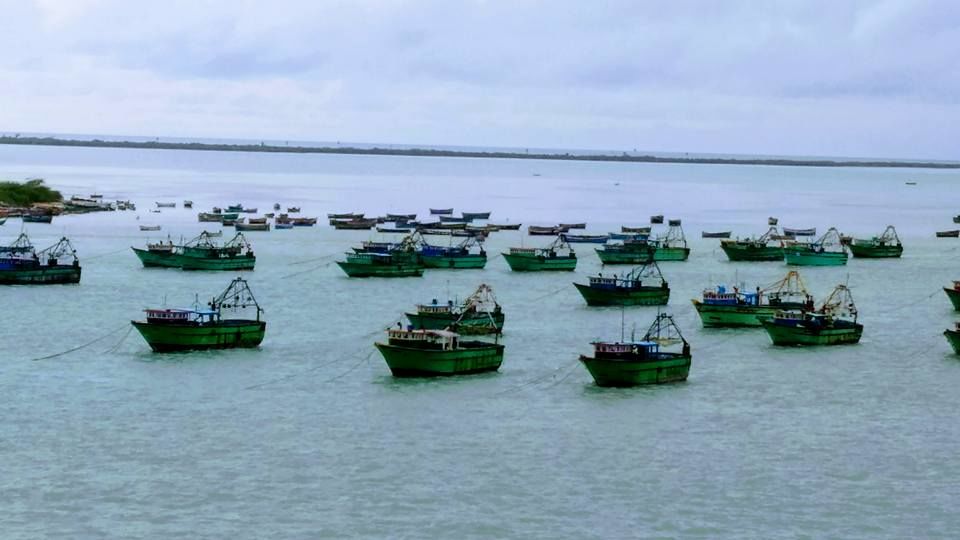 Dhanushkodi -> Rameswaram
'Dhanushkodi' took a place in my travel bucket list ever since I watched the Tamil movie 'Kannathil Muthamittal'. As we usually say, whatever may be our wishes, we need to have a calling for some places, for us to be there!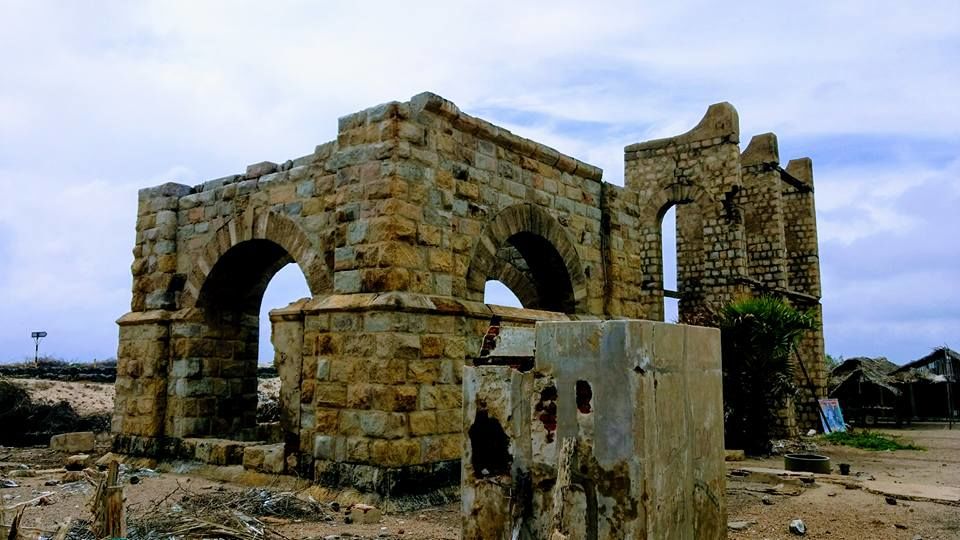 I had planned this trip with my friends on a long weekend when Friday was off! Travel from Kochi to Trivandrum was by train and from there to Dhanushkodi on a hired vehicle. The journey was almost 8 hours from Trivandrum to Dhanushkodi and that too during night hours. The next day, I woke up when the first rays of the morning sun touched my sleepy eyes and I was wonderstruck by the incredible sight.
I could see nature's beauty as we were nearing the Pamban bridge and I realized that in a few hours I would be reaching the southern tip of mainland, India, closest to Sri Lanka!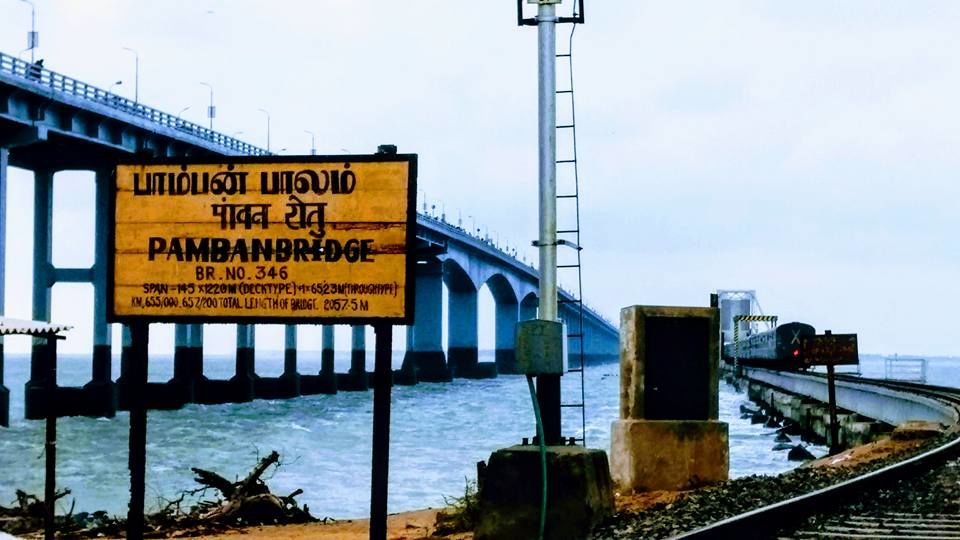 We had already entered Ramanathapuram district and was on our way to visit Pamban bridge. A road bridge is constructed parallel to the Pamban railway bridge. When we entered the bridge, the temperature suddenly dropped and I could feel and enjoy the chill weather. We parked our vehicle on the bridge and stepped out. The amazing beauty of the ocean around can't be explained in words!! I could re-collect it was drizzling a bit and that made it more beautiful.
We spent some time over the bridge enjoying the peace and beauty; also, engaging ourselves in clicking some amazing pictures. The view of Pamban bridge during early morning hours was breathtaking with blue sea and sky and numerous colorful fishing boats tied to the coast.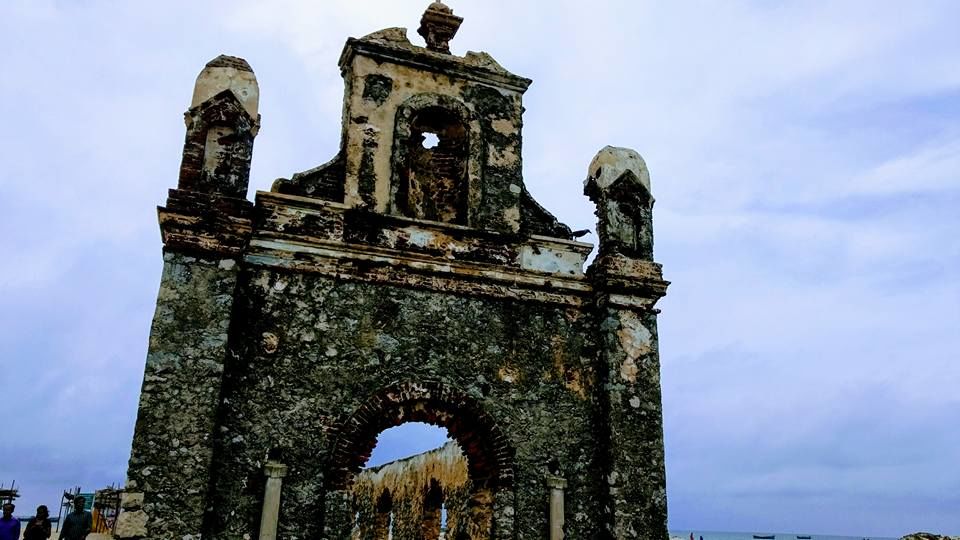 As you might know, Dhanushkodi and Pamban bridge are associated with a tragic story. For those who are not aware let me pen it down. Dhanushkodi town was hit by a massive tidal wave storm in the year 1964. Reports says that the whole train which was passing by was washed away killing about 115 people on spot and over 1800 people were totally killed in this massive natural disaster.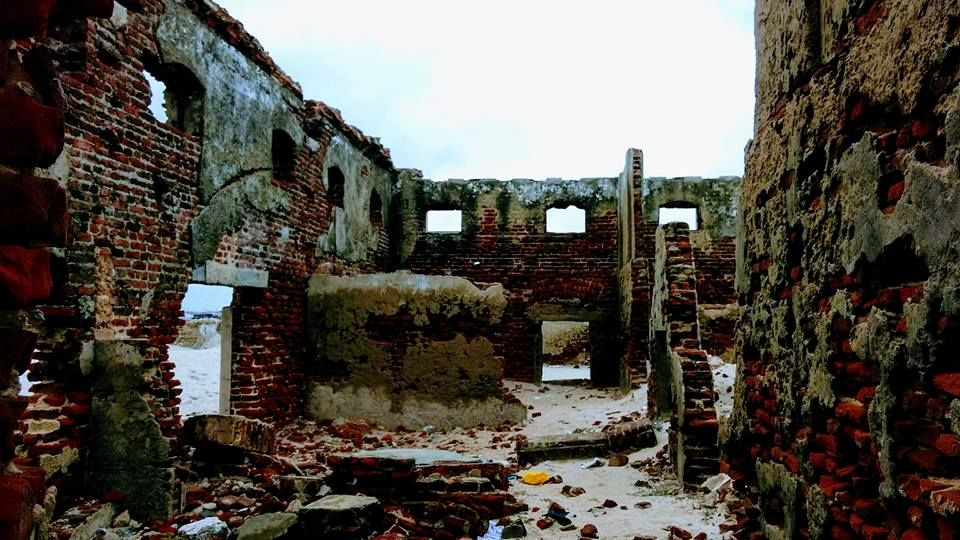 The homes, the city and all the built structures were completely marooned in the storm and later, the Government of Madras declared this town as "Ghost town" and unfit for living. And now Dhanushkodi; bordered by Bay of Bengal and Indian Ocean has marked it's name in history as one of the most serene but haunted places!
I would recommend this "Ghost town" as a must visit destination for off roading lovers and for people who love beaches, emptiness and peace. I realized that the destination had high religious value too as per Hindu mythology and believers came there to take bath in the confluence of oceans.
Continuous strong and heavy wind was blowing across the bridge and it just splashed the ocean waters around my face giving a chilling freshening feeling and I enjoyed it. Everyday trains cross this bridge and enter Rameswaram; the timings are 11.30 am, 2.30 pm and 3.45 pm, so plan your travel accordingly so that you don't miss the view, especially the train crossing the bridge.
Fortunately, we reached there on time and witnessed the last train of the day during our return journey and that moment was unforgettable and one of the amazing sights. I tried to capture as many pictures as possible but the wind was too strong that we couldn't hold our balance.
Even today, when we stand over the bridge, frankly, inside our hearts we still fear the cyclones. E.K Sreedharan is the person behind the re-construction of 'Pamban bridge' and standing at that spot is indeed a proud moment for every Keralite!
Moving ahead; Crossing the bridge, we were approaching Rameswaram. I could see scanty population around and came to know that only few fisher folks dwelled in that place now. Most of the residents were old people and maybe had planned to spend the rest of their lives there. The rest of the people in the area were either tourists or visitors.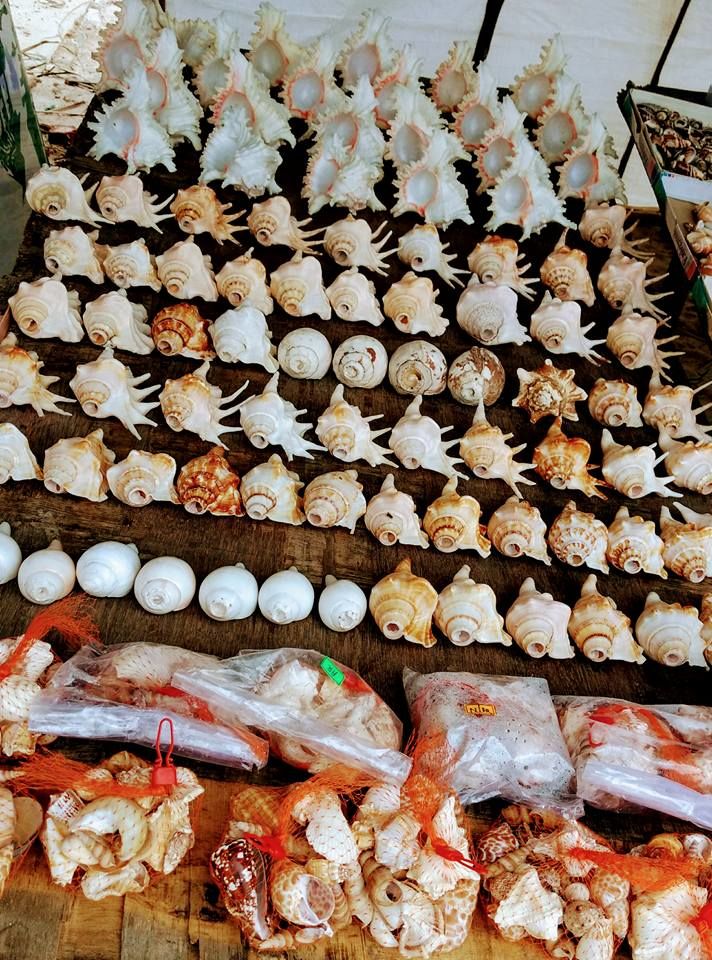 I noticed that most of the women residents made their income by serving hot Dosa's and Idli's to the outsiders. Wherever I go, I have a habit of talking to the locals to understand what they have to say about their land. So, while I was having lunch I got an opportunity to chit-chat with few locals and to my astonishment even now they have not recovered from this tragic incident. When they narrated about the tragedy and the loss that had occurred, I could notice their eyes getting wet and realized how in few hours their dreams got shattered by a natural disaster, speechless moment!!
Post noon, during the evening hours, we spent our time on the neat, clear and lovely beaches watching the sunset and then later moved to our arranged place of stay. These beaches still hold the ruins of the abandoned city and Government has preserved them as it is!
When I woke up the next day I could see the weather outside was very pleasant and it seemed like it had rained the whole of previous night. Early morning, we started our walk to witness the morning pooja held on the shores. Even though we reached by 6, the place was already crowded with devotees.
Spending few hours there our next destination for the day was planned to be Villoondi Theertham and Kalam's House.
Residents shared us stories on how their family members met Kalam several times. And unsurprisingly, it could be true; because of the less population, people would mostly know each other very well.
I would undoubtedly say, Dr. APJ Abdul Kalam was a man who has inspired my generation and how can I be at his native and not visit his house! So, we headed towards the destination.
As we approached; the roads got narrow and I could see many buildings on either side of 'Mosque Street'; that's how it is named! A land so proud of our former President has named most of its buildings and shops with his name 'Kalam'. His house was a three-storied building where they have showcased all his rewards, honored degrees, books, dresses, achievements and all other valuable possessions. The whole area was under high security surveillance.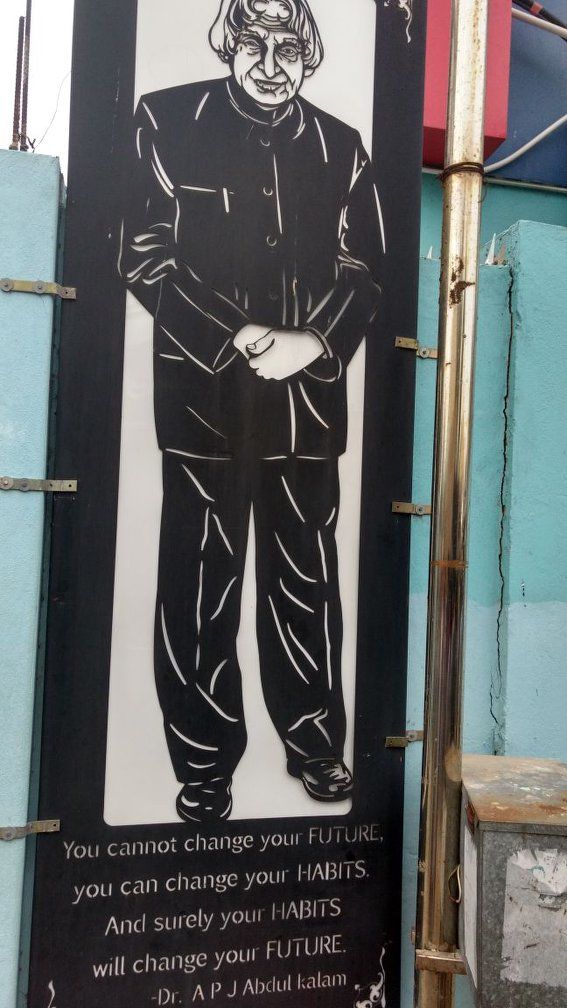 Villoondi theertham and Kalam Samadhi were the other destinations we covered on that day.
Later during evening, it was time for another awaited destination; Rameswaram Temple. I always used to hear from my friends 'Are you on a pilgrimage?' whenever I visited any religious place. The fact that I get attracted to any religious center is due to the connection my soul feels towards history, sculptures and culture. I love to learn more and listen to the stories behind the sculptures. I had this notion that Rameswaram was only for senior people who wanted to complete the Rameswaram-Varanasi cycle before death; but I was totally wrong!
We entered the temple during the late evening hours and that was my favorite time to visit. By the time we reached, the crowd had become thinner and I got space for comfortable darshan and for my exploration around.
The beauty of "corridors" revealed the spectacular South Indian architecture undoubtedly! I found paintings showcased in the temple which narrated the mythology. Due to security reasons, our cameras/mobile phones were kept outside and so I couldn't capture the beauty around in pictures, but it got etched in my mind forever!
As our stay was very near the temple, I could spend much time inside watching people performing pooja's, the marvelous pillars carved and enjoying the peace and serenity around!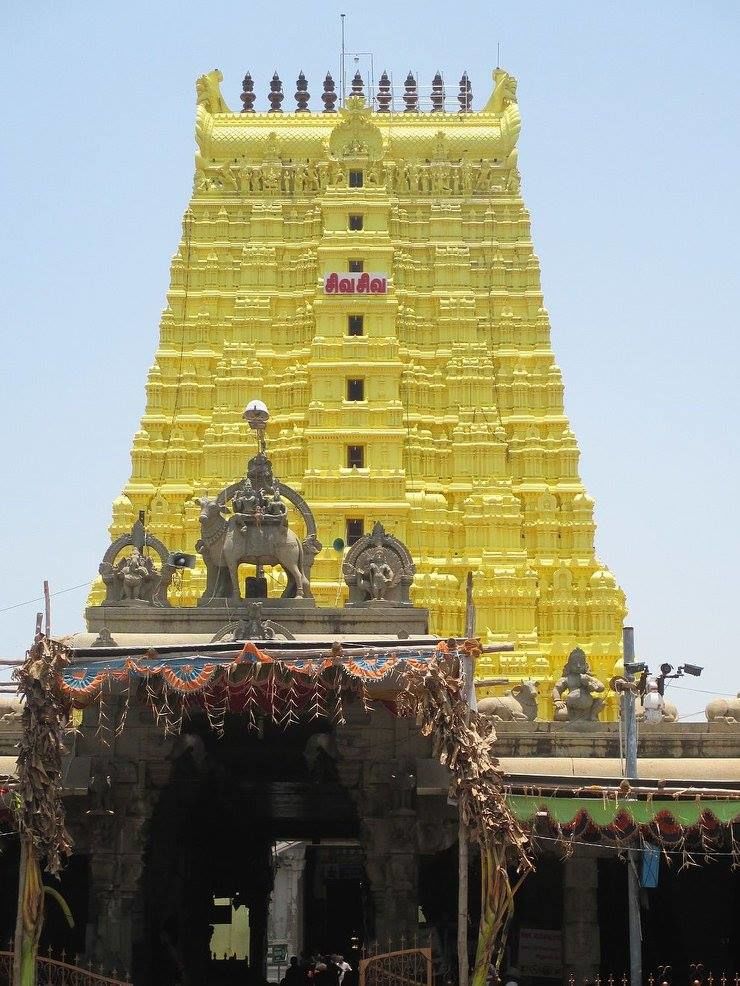 The next day, it was finally time for us to pack our bags and move back to Trivandrum.
Recently, in the Malayalam movie 'Mahanadi', one of the song shoot location was selected to be Dhanushkodi (Dhanushkodi is south-east of Rameswaram, a continuation of the land). The place was beautifully captured in frames and it reminded me of my journey through the abandoned city.
As we know the Adam's bridge or the Ramsethu connects Rameswaram island, India to the Mannar Island, Sri Lanka. There are several stories/ facts behind the bridge, but Dhanushkodi is still stuck between science and religion!
Whatever be your perspective or reason to visit, this place won't leave you disappointed. I assure you, you would come back home with beautiful unforgettable memories!
How to reach Dhanushkodi:
Nearest Airport: TUTICORIN - 142 kms from Dhanushkodi
By bus : Regular buses are available to Rameshwaram
Nearest Railway Station - The nearest railway station is Rameshwaram