India has some incredibly scenic beaches that offer everything from solitude to parties. The best thing about beaches is the blistering sun rays on the seabed, the sparkling sand covering the entire beach area, and the waves of the ocean hitting your feet. And now there's another reason for beach lovers in India to celebrate.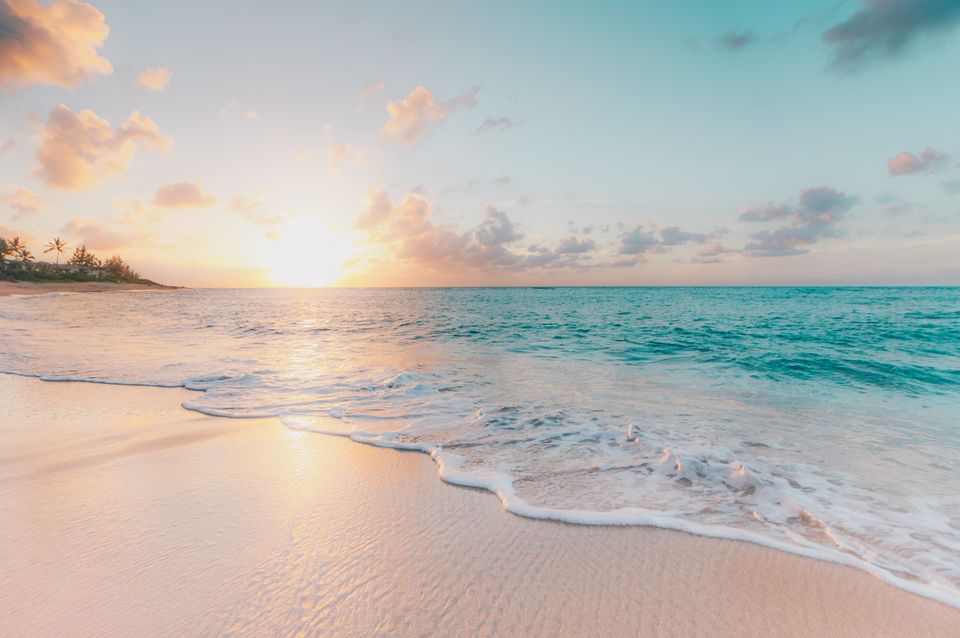 Among the numerous numbers of beaches in India, 10 have been recognised globally as Blue Flag Certified. Eight beaches got Blue Flag Certification on October 6 last year and two more beaches were included in this list just yesterday!
What is Blue Flag Certification?
Blue Flag Certification is a world-renowned award trusted by millions around the globe. It is operated under the auspices of the Foundation for Environmental Education. To qualify for this, a series of stringent environmental, educational, safety-related, and access-related criteria must be met and maintained. 33 such criteria are required to be met in a bid to qualify for a Blue Flag certification.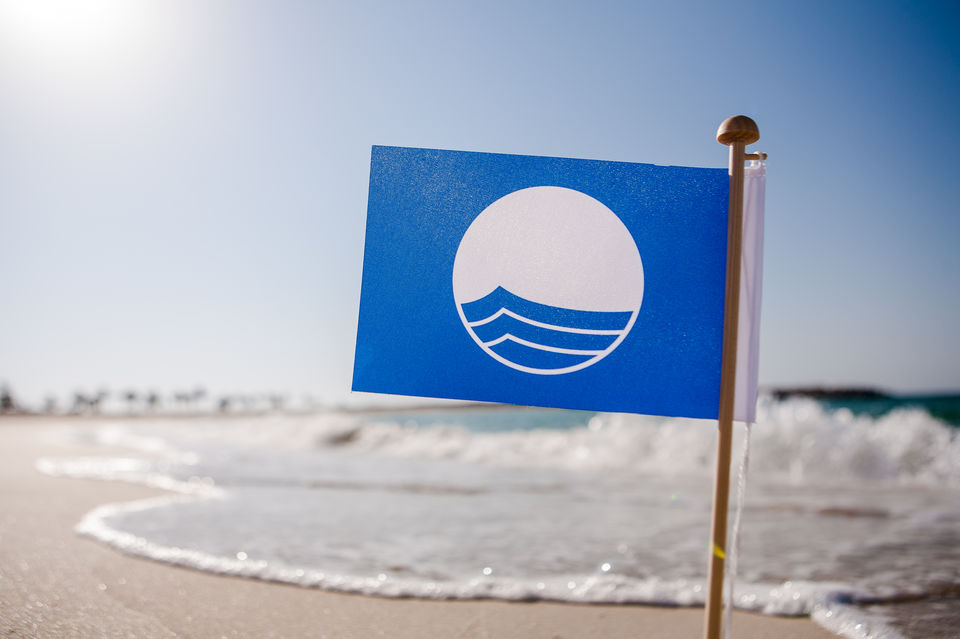 Spain has the maximum number of sites which has been awarded Blue Flag Certification and the number is 712. With 10 nos. of Blue Flag Certified beaches, India ranks 37 out of 47 numbers of countries. However, to achieve the goal of having Blue Flags for additional 100 beaches, the environment ministry had launched India's own eco-label BEAMS under its Integrated Coastal Zone Management.
Here is the list of India's 10 beaches that have already got the Blue Flag Certification:
1. Rushikonda Beach
Where: Visakhapatnam, Andhra Pradesh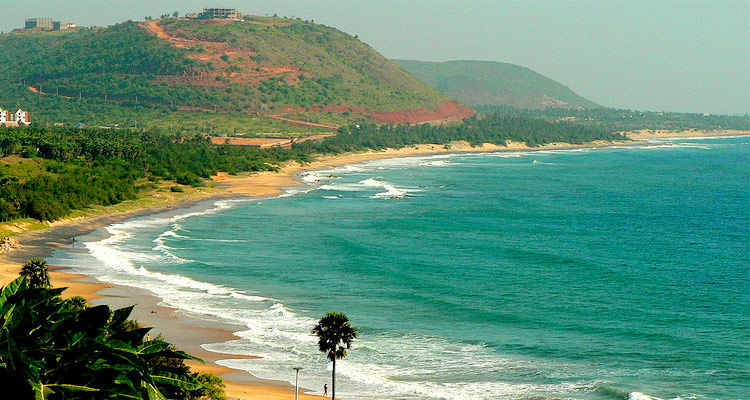 Rushikonda beach is widely known for its golden sands and tidy waves of the Bay of Bengal. Surrounded by green plants, Rushikonda beach looks picture-perfect attracting nature lovers in huge numbers. Spending some quality time amidst the tranquility and warmth of the atmosphere on this beach is an intriguing experience altogether. Your Vizag tour will be incomplete without a visit to this beautiful beach.
2. Golden Beach
Where: Puri, Odisha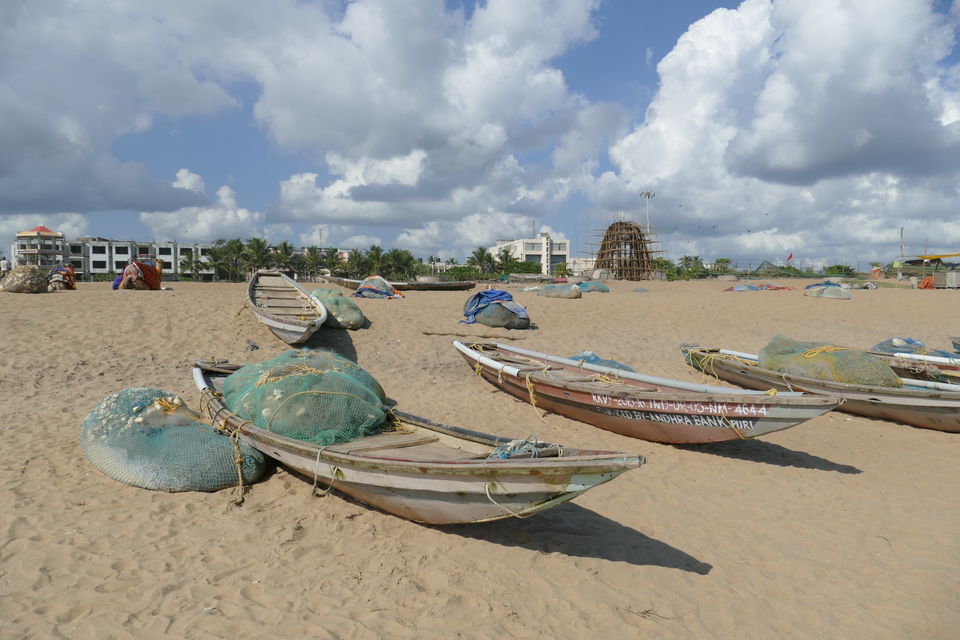 The Golden Beach in Puri, in the state of Odisha, India, is almost known to all for its spectacular long coast along the shore of the Bay of Bengal. It is also known for being a tourist attraction and a Hindu sacred place. The fine sands of Puri beach and the roar of the waters from the Bay of Bengal fascinate visitors throughout the year.
3. Radhanagar Beach
Where: Swaraj Island (Havelock), Andaman and Nicobar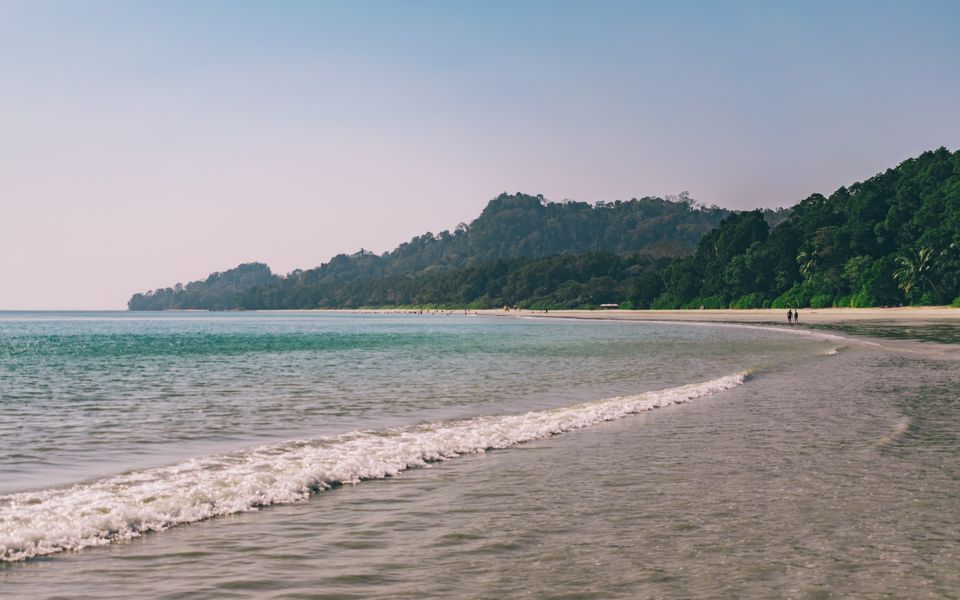 It is among the most beautiful beaches in Asia. The turquoise blue sea and white sand make this beach a perfect spot to bask amid nature's bounty. You can enjoy the warmth of nature during the day and the cool sensuous breeze in the evening. It is said that the sunset is nowhere else as beautiful as on Radhanagar Beach.
4. Shivrajpur Beach
Where: Devbhumi Dwarka, Gujarat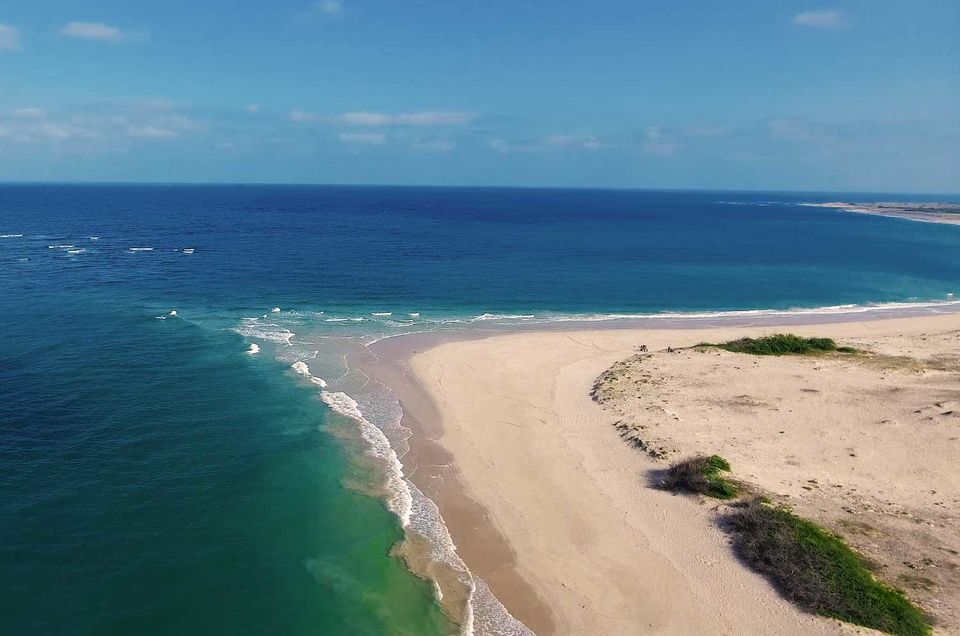 Dwarka makes an excellent base for a holiday of sightseeing, pilgrimage, beach activities, and even watching birds and marine life. Shivrajpur Beach is located 12km from Dwarka (Gujarat) on Dwarka-Okha Highway. In Gujarat, the summer is very hot, but a walk on the beach in the morning and evening in the bracing sea breeze is exhilarating.
5. Ghoghla Beach
Where: Daman & Diu
The Golden sands with smooth gentle waves and a huge flat tidal area are the specialty of the Ghoghla Beach. This is the largest beach of U.T. of Diu and is famous for its splendid view, cathedrals, and fortresses. Parasailing and water scooters are the two most popular adventure activities at this beach.
6. Kasarkod Beach
Where: Karwar, Karnataka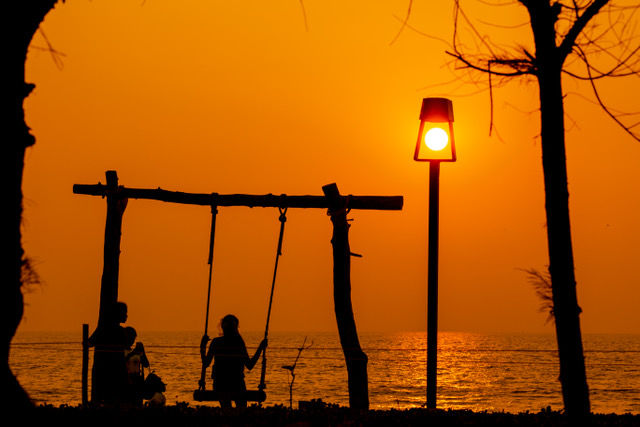 Located in the Uttara Kannada district of Karnataka, Kasarkod beach is relatively secluded and away from the hustle-bustle of modern life. The scenic beauty and peace, which surround Kasarkod offer a great experience to those who choose to walk along this beach. The virgin beach of Kasarkod is covered in white sand and surrounded by Casuarinas.
7. Padubidri Beach
Where: Udupi, Karnataka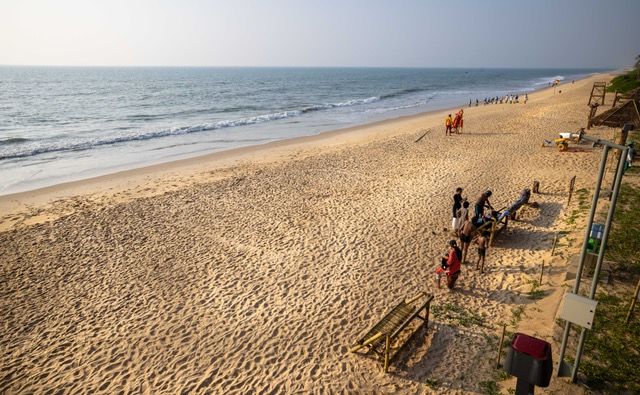 A little different from the usual beaches of Udupi, which offer tranquillity to the soul, Padubidri Beach is filled with fun and frolic. The beachfront is excellent for witnessing glamorous sunsets as well as sunrises. You can take a walk on the smooth sand on the beach or splash a little cool water on yourself.
8. Kappad Beach
Where: Kozhikode, Kerala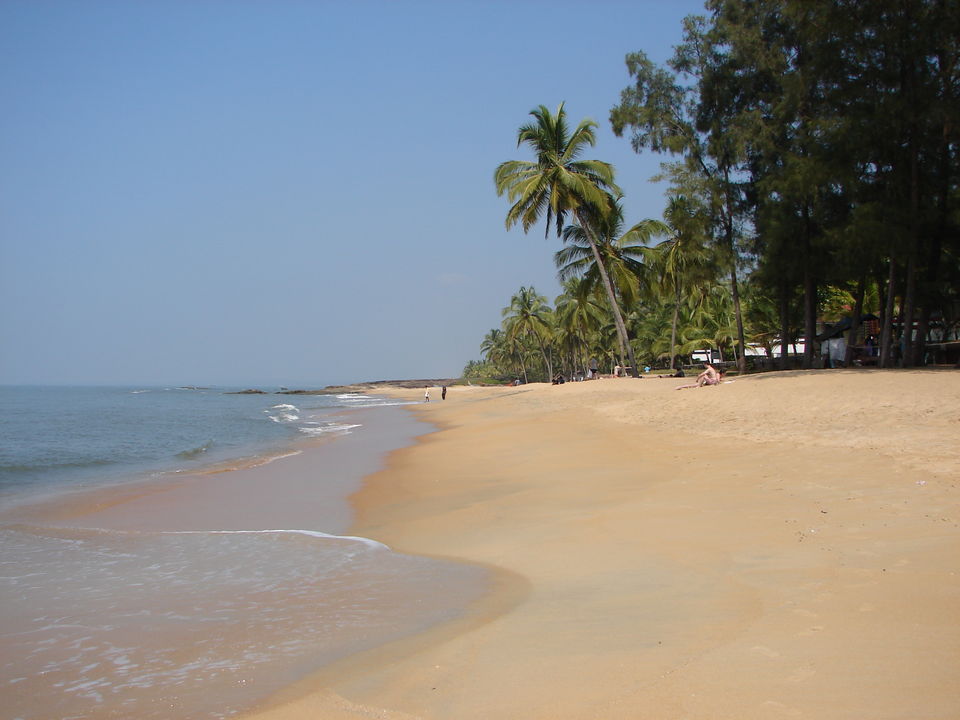 Located 16 km away from Kozhikode, Kappad Beach is the place where Vasco-da-Gama first stepped onto Kerala. Dotted with the fascinating formation of rocks on all its sides, the beach landscape includes several coconut groves and long stretches of silvery sands. Kappad Beach is very calm and famous for its tranquility and scenic beauty.
9. Kovalam or Covelong Beach
Where: Mahabalipuram, Tamil Nadu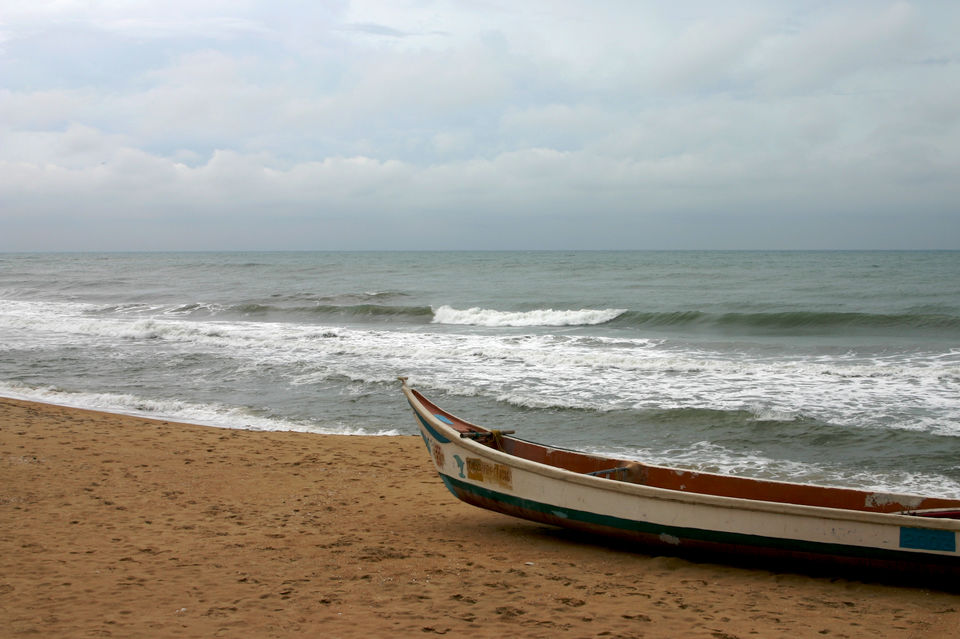 Covelong beach is an incredible beach situated on the Coromandel Coast at a distance of 40 km from Chennai. In previous days, it was just a fishing village. Now it has been expanded to become one of the most famous beach resorts in South India. Covelong Beach is a must-visit to be captivated with its crystal-clear blue water, peaceful ambiance, and surreal beauty.
However, do not get confused with the Kovalam beach, which is in Kerala.
10. Eden Beach
Where: Puducherry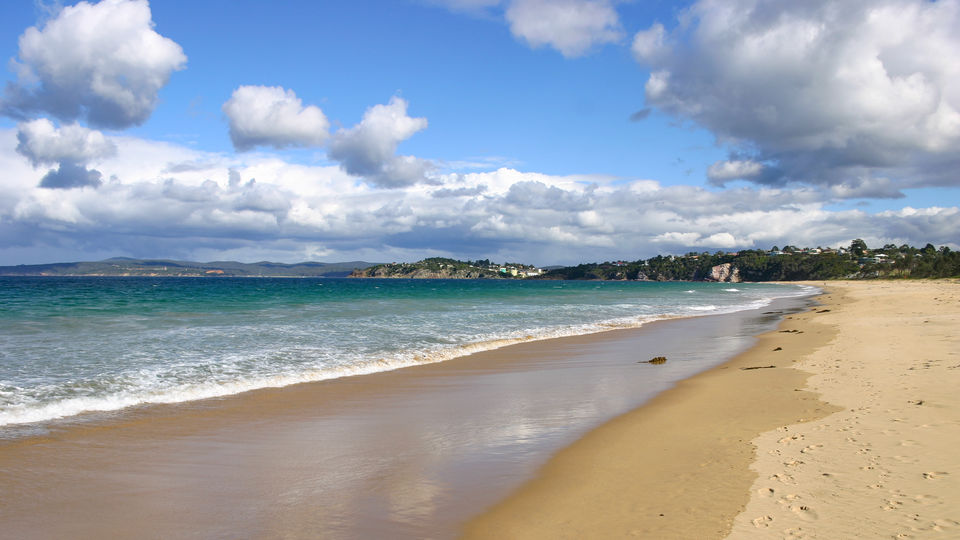 Eden beach in Pondicherry is less known to many tourists, but this wonderful beach never fails to amaze you. The beach is pollution-free and responsibly manages solid waste and marine litter as well. The scenic beauty and the peaceful atmosphere which Eden Beach offer, is unmatched. While you are in Puducherry, you must visit this place at least once.
These are the 10 Blue Flag Certified Beaches in India. Hope, in the future much more names, will be included in this list.
Think we missed out on something? Tell us about it in the comments below. Or write about it here on Tripoto and earn Tripoto Credits!