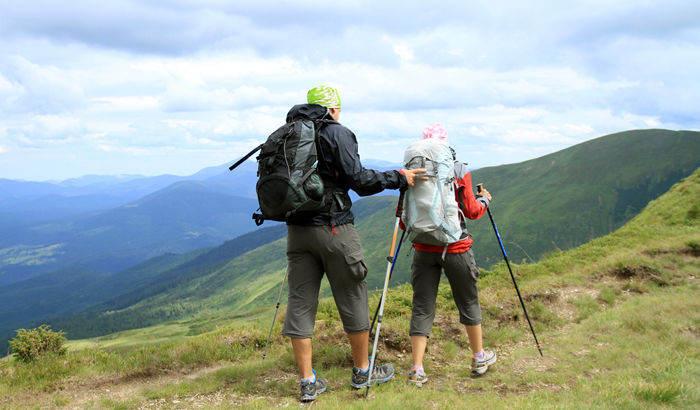 Trekking is a fun activity, simple (at most times) and a refreshing change from the humdrum of our mundane lives. The desire to be away from our routine lives, spending some quiet time in the wide open arms of the mountains or even a simple trail, to leave behind the rat race and just be, is not unnatural.
One cannot talk about trekking and not talk about trekking in the Himalayas. While the basics of trekking remain same, the gear in this case, is a different story. While you might have made done with regular hiking sandals or sports shoes on light trails or small mountains, the Himalayas are by no measure 'small' and the gear are nowhere close to being 'regular'.
While the choices are not aplenty as we haven't evolved as much into a trekking nation, there are several options to choose from which are certain to give you a headache as to which to settle for. So, here's a quick checklist for those who are foraying into this amazing activity for the first time.
Shoes
Your shoes will make or break your trip, literally. Invest (once you look at the prices, you'll understand the significance of the word) in a sturdy, waterproof pair of trekking boots with high ankle support (to ensure you don't twist your ankle on the uneven terrain). I went with the Quechua Forclaz 500 High and it hasn't given me a single reason to complain. A little pricey but has a proven track record and better than similarly priced counterparts. There are other alternatives, of course, but choose the one that provides you with the best fit. I pair it up with a pair of rugged trekking socks with keep your feet warm and dry.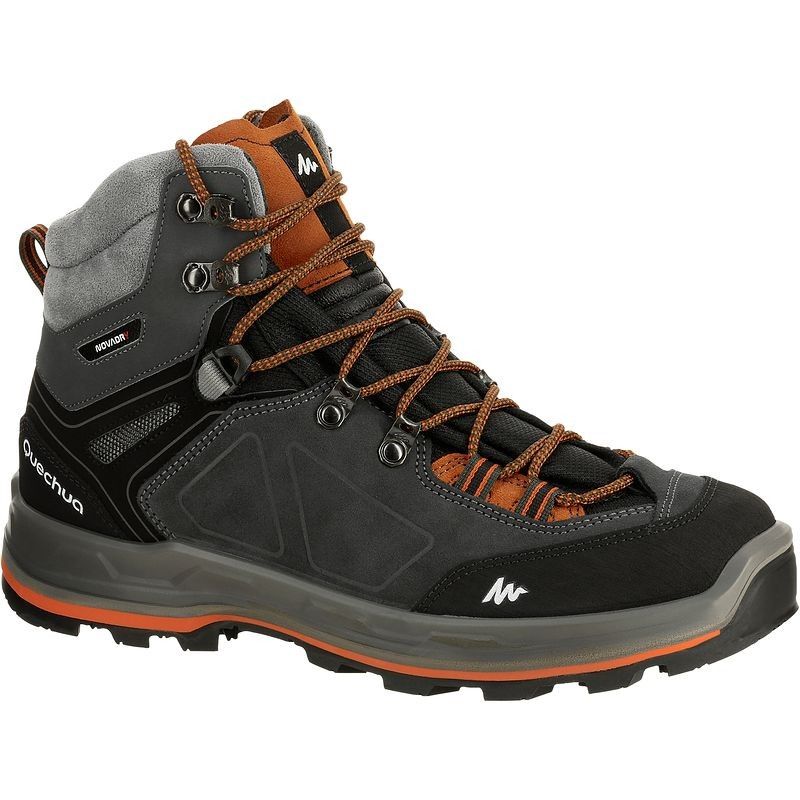 Alternative options: Woodland, Wildcraft, Power, Action
Backpack

It is essential that your trekking backpack comes with robust frame and back support with straps that can bear the brunt of outdoors easily. Ideally, a week-long trek can easily be done with a 55-60 litre backpack. For longer expeditions, an external frame backpack might be necessary. I currently make do (quite comfortably, if I might add) with the Wildcraft Cliff 60. It is a comfortable and quite roomy at that despite its obvious lean appearance. There are several other options from Quechua and Wildcraft to choose from if you're looking at a decent backpack.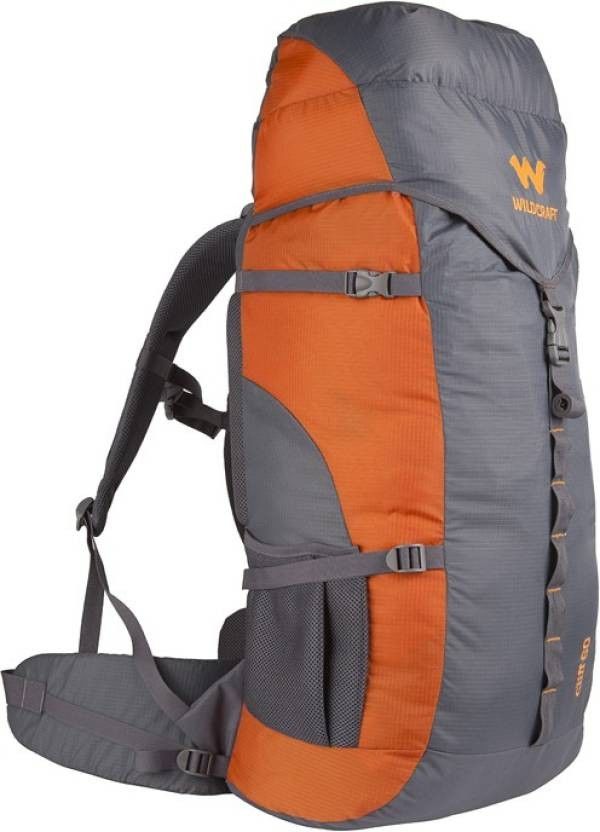 Alternative options: Quechua, Deuter, North Face
Pro tip: Get a rain cover regardless of whether it's raining or not. It protects your backpack from the elements and general wear and tear.
Warm layers

Carry a synthetic, full-sleeved top as a base layer with additional layers of light woolens or fleece jackets as middle layers. A waterproof padded jacket on top should nicely round off the layers. You can add additional layers to go warmer. Carry two pairs of trek pants in case one gets wet in the rain/snow.
Pro tip: Opt for more layers over one single warmer layer. In case you get too hot, you can just remove one layer to adjust according to the climate. Quechua is a great brand which will get you all that you need although there are others as well.
Other clothing essentials

Keep a pair of clean, dry clothes to wear at night, under all your layers. Although not essential, a pair of synthetic, seamless underwear will ease your climb to a great extent. A light towel to wipe your face, hands will be handy.
Accessories
Camera - Although mobile photography is a highly evolved art form now, one cannot beat the DSLRs for their array of functionalities.
Sunglasses - To protect your eyes from high intensity UV rays and snow-blindness. Highly essential.
Cap/Balaclava - You lose a great amount of heat from your head. It is imperative that you protect your head and cover your ears at these heights.
Waterproof hand gloves - To protect your hands from snow and biting cold.
Trek Pole - Much needed for stability.
Headlamp - When you've got your hands full (quite literally) it is best you go for a headlamp over a torch. I cannot stress enough the importance of handsfree access to light while trekking or in campsites.
Water-resistant watch - To tell the time in a haze is a luxury that you would want to have.
Other essentials
Moisturising sunscreen - Unless you want to get super tanned
Toilet paper - You really don't want to use water at freezing temperatures
Wet Tissues - Refreshing when you stop for breaks
Toothbrush - Not essential strictly. But nothing beats brushing while looking at the splendid views of the mountainside dawn
Water bottles/hydration pack - To be dehydrated in the mountains is a crime. You don't want to know how badly dehydration affects you at those heights
Plastic bags - For wet/damp clothes
Knife/pocket-knife - We are not MacGyver, but a knife/pocket-knife has its many uses
Waterproof Matchbox - Because using flintstones is stone age technology (although still relevant) and we are not Bear Grylls who can light a fire rubbing two sticks
Whistle - A should be part of your emergency kit
Medical Kit - Ditto. It should have your regular medicines (fever, cold, allergy, pain killers, antacids) including mountain sickness apart from your prescribed medication. Doesn't hurt to have a spray for sprains/aches.
Scotch Tape - Because there's nothing that can't be repaired with a bit of scotch tape and ingenuity
This is a pretty comprehensive list for people trekking with groups or trekking organisations. That's because they take care of the other essentials like tents, sleeping bags (although you might consider carrying your own if you prefer it that way), food, guidance and most importantly, luxury of being taken care of. When you're trekking on your own, or with a guide, it is a whole different ball game altogether.