Hello all of my dear ghumakkad friends, today here I am going to tell you about the itinerary of Kashmir valley, Sh. Amarnath Yatra, Gulmarg, Sonmarg(if you want to go from Baltaal), Pahalgam(if you want to go from Chandanwari) if you are planning to do it by yourself. Book your hotel/ houseboat in Srinagar in advance of your choice.
Note:- If you want to go from Baltal route it is 14 kms one side(you can return on the same day if you are fit & if you want it from Pahalgam it is 28 kms one side and it'll take 2.5 -3 days for completing the one way journey. And you can see the glaciers or nature from Pahalgam route. It is totally depends on you from which route do you want to go.

Health Advisory:- Do regular exercises, yoga, meditation, walk etc.

So let's start. If you are planning to do Sh. Amarnath Yatra with the sightseeing of Kashmir Valley, so read this blog carefully. First of all paln your trip where do you want to go first like darshan of Ice Lingam at Amarnath Cave or sightseeing of Kashmir valley. This is your choice but I am suggesting to do the sightseeing of the valley. Anyways, let's come to the plan. Whenever you are planning to go Amarnath Yatra so keep one thing in your mind that do this yatra in group like 5-10 members or more not by solo because the cave is situated on the hight of 14,000 ft & there is no mobile network in this area, so if you will go with group you've the benefit of it.
Note:- Please take atleast 8-10 days for the entire journey beacuse sometimes Jammu-Srinagar ighway will closed for heavy traffic, rain, landslide etc. so because of this m saying.

Amarnath Yatra starts almost in th end of June and end on Raksha Bandhan every year. Sh. Amarnath shrine board announce the dates of yatra and all other information on its website like weather condition, how to go, history of the cave, do's & dont's etc. You can check aal these on the website of http://www.shriamarnathjishrine.com/.

Whenever you will go to the cave first of all you'll need a compulsory health certificate & the details of hospitals & doctors are mention on the website. Without this you can't do the yatra because the pregnant women, children below the age of 13 years and the seniors above the age of 75 years shall not undertake the pilgrimage. After taking the CHC you will go to bank to fill the forms of yatra(from Pahalgam/ Baltal) to get the registration. The list of banks are mentioned on the website.Bank will give the dates on which you can do the yatra on your mentioned route. And M suggesting if you really wants to go so please do all these ASAP because if you'll get late, you'll get the yatra dates also late, so keep this thing also in your mind.

Your registration card, all documents like Voter Id card, driving license, passport, aadhar card, pan card(anyone) & photos also are most important for your entire trip, so keep all these things with you all the time. After getting the yatra dates book your train tickets to Jammu Tawi ASAP according to your yatra dates(here you're thinking that M telling you for the train because everyone can't afford it so that's why).
After doing all these, there is a turn of packing like cloths, footwear, drinks, eatables etc. You can find all the information regarding this on the website.When you will done all these, keep all the necessary documents on one side from where you can take it out at the time of need.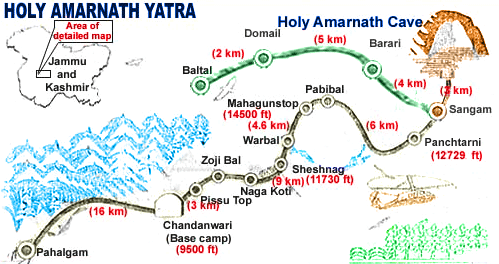 Now the day has come to board the train to the unforgettable trip. Leave the home by saying "Jai Bhole Ki or Om Namah Shivaya" and board the train for your further journey. After de-board the train at jammu Tawi station search the nearby tour & travel offices from there you could take the taxi according to the members for the roundtrip journey. Negotiate with the tour operator for the taxi rent because these are the only few days when they charged high. After getting the taxi start your ahead journey to Srinagar. It will take 8-10 hrs drive to reach the Srinagar if the threre will no traffic on the highway. In between the route there is one place i.e. Kud please stop the taxi and take patisha from there, it's too famous and delicious.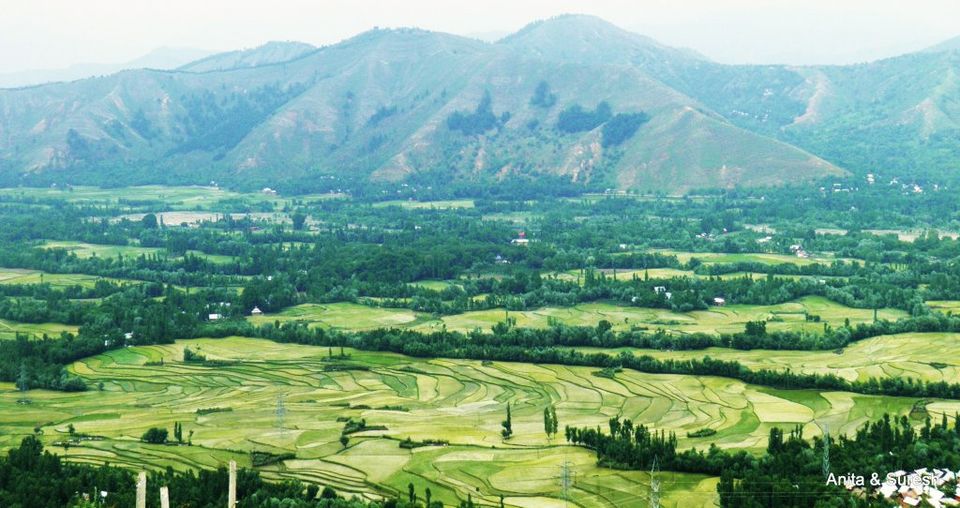 After that when you cross the Jawahar Tunnel 2500 mtrs. you'll reach at "FIRST VIEW OF KASHMIR VALLEY I.E. TITANIC VIEW POINT". Stop your car here and feel the freshness of valley. Click fotos records video. This is the point where the foreigners are come from all over world and India also(from there bike). When you reach the Srinagar, go your hotel/houseboat take some rest and dinner afterthat, then overnight stay at hotel/houseoat.
In the morning get up and take bath and after that go for breakfast but not heavy. Now you are ready for the sightseeing of the valley.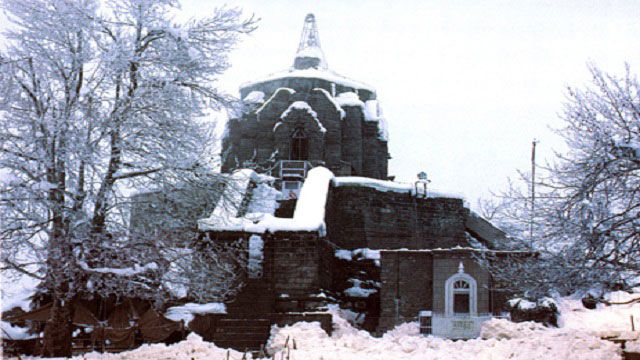 1.First of all go to "Shankaracharya Temple" dedicated to Lord Shiv. There is aound 300 stairs to reach the temple. And you can't click fotos and can't take mobiles, cameras with you when you starts upstairs, but take fotos in between when you are coming back from your car.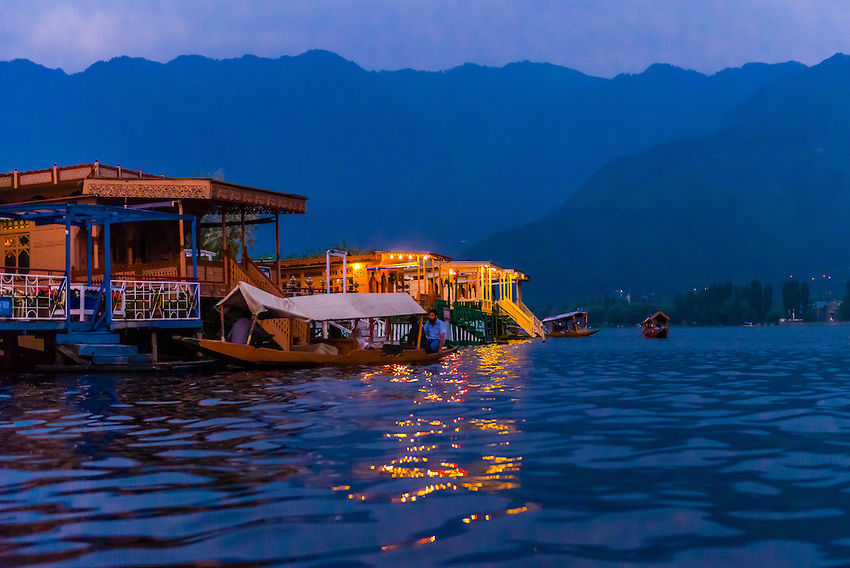 2. Enjoy shikara ride in Dal Lake for 1 hour atleast and you can purchase small items from the floating market of Dal lake. 3. you can go for hot air balloon but m not sure this time it is operating or not. 4. Go to "Shalimar bagh", "Nishat Bagh", "Mughal Garden", "Pari Mahal" on direct payment basis. Explore the beauty of it and spend some time with nature.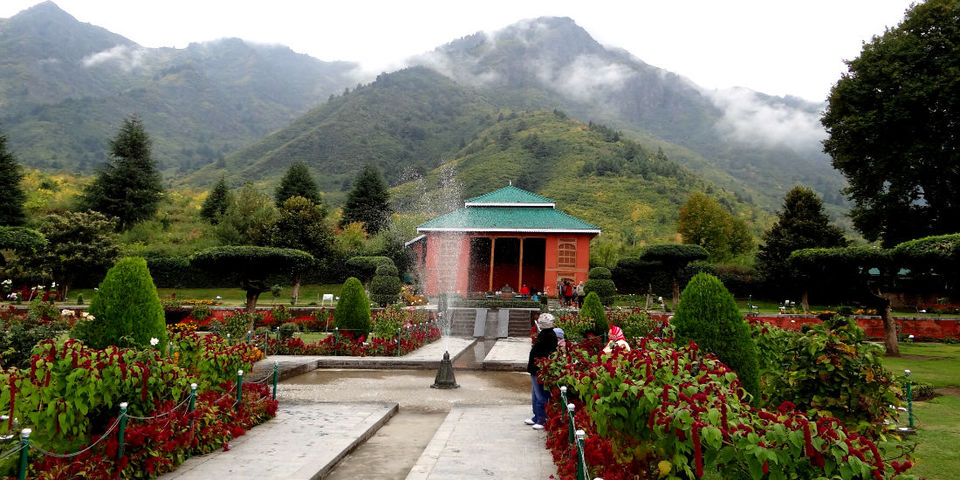 5. After that go to "Chash-me-Shahi". This is the place where natural, pure chilled water is coming directly from the high mountain ranges and you can drink it(ek dum meetha paani). From here Jawahar Lal Nehru was bring water for themselves. Spend the time here and click some memories.
6. After that take lunch at any good restro or dhaba or mini hotel. After that you can go to "Jyeshtha Mata Temple". After done all the sightseeing go to the hotel and do rest because next day you'll leave for your Amarnath yatra.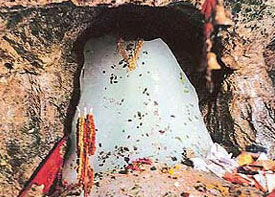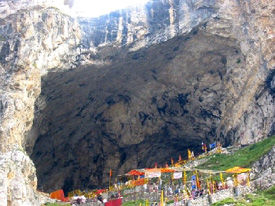 Take your route and starts journey by chanting OM NAMAH SHIVAYA. Keep your all documents in hand when you start the journey. While yatra you can see the scenic beauty of Kashmir like waterfalls, glaciers, snow capped mountains, rivers etc. Capture all these memories in your camera. There is tent, pony, palki are available on the Pahalgam route. If you want rest, take a tent and rest for overnight. But please never continue your journey in night because it's too dangerous. There is many levels like Pahalgam(where Lord Shiv left Nandi Ji) , chandanwari(where Lord Shiv left Chandrama), Pissu Top, Sheshnag(where Lord Shiv left Snakes),Mahagunas Top(where Lord Shiv left Sh. Ganesha), Panjtarni(where Lord Shiv left 5 elements- Prithvi, Agni, Jal, Aakash, Vayu). After that Lord Shiva entered in the cave along with Parvati Ji & took his Samadhi. After reaching the cave you can done the darshan if time allows otherwise you'll take a tent for overnight stay. It'll be your ultimate experience when you'll sleep on the thick layer of the snow. In early morning get up and if you want to take bath at the altitude of 14,000 ft so you can do it by taking hot water bucket on direct payment basis. Please never try to take bath in ice chilled water. After that start your yatra for the darshan. It'll take 3-4 hrs, if there will be too rush. When you'll done the darshan at the holy cave don't forget to fill the bottle or can of Jal which is flowing directly from the Ice Lingam. After that eat something at the tent houses available nearby the cave and start your return journey. You can return by taking Baltaal route if you were start it from Pahalgam. If you will take the Baltaal route it'll take 7-8 hrs to get down at the base camp but when if weather will fine. You'll need to take rest at the tent house. You can read the story of Amarnath by clicking this link http://www.shriamarnathjishrine.com/the-holy-shrine.html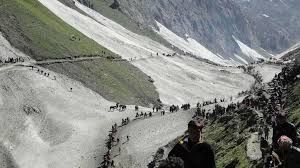 In early morning start your journey to the Sonmarg for the mermerizing views. You can do the river rafting in Sonmarg, capture beautiful scenic pics and spend some time with nature for internal peace. After doning it start your journey to the Gulmarg. It is around 122 Kms from Sonmarg and will take almost 2.5 to 3 Hrs to reach there. After reaching there stay at your hotel or resorts for overnight stay. Take dinner and go for long sleep. Next day start to explore this stunning place. You'll see the snow capped mountains around you and fell the inner peace. You can take Gandola ride(cable car) for the next 2 levels of Gulmarg, if the weather will good. Here you can see only snow everywhere. Here you can do skiing also. Click as many as pics at this wonderful place and take all these memories with you. After exploring the Gulmarg, go to your hotel for overnight stay.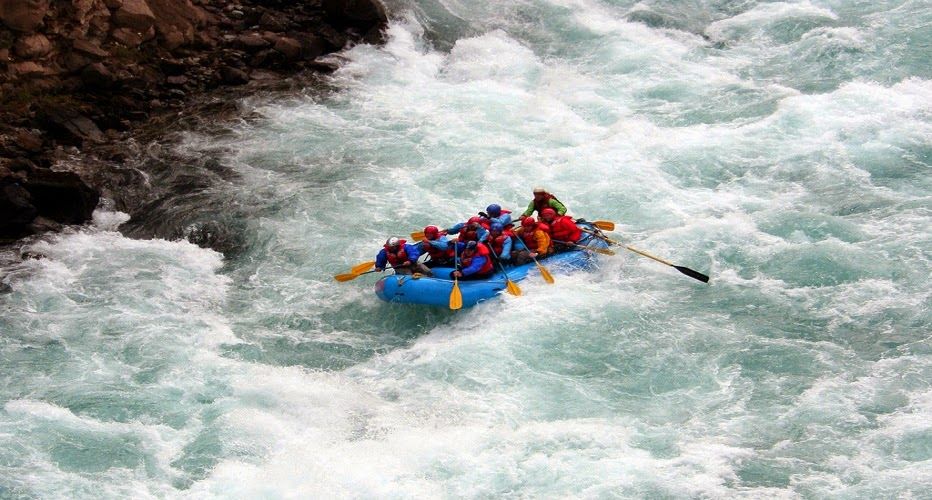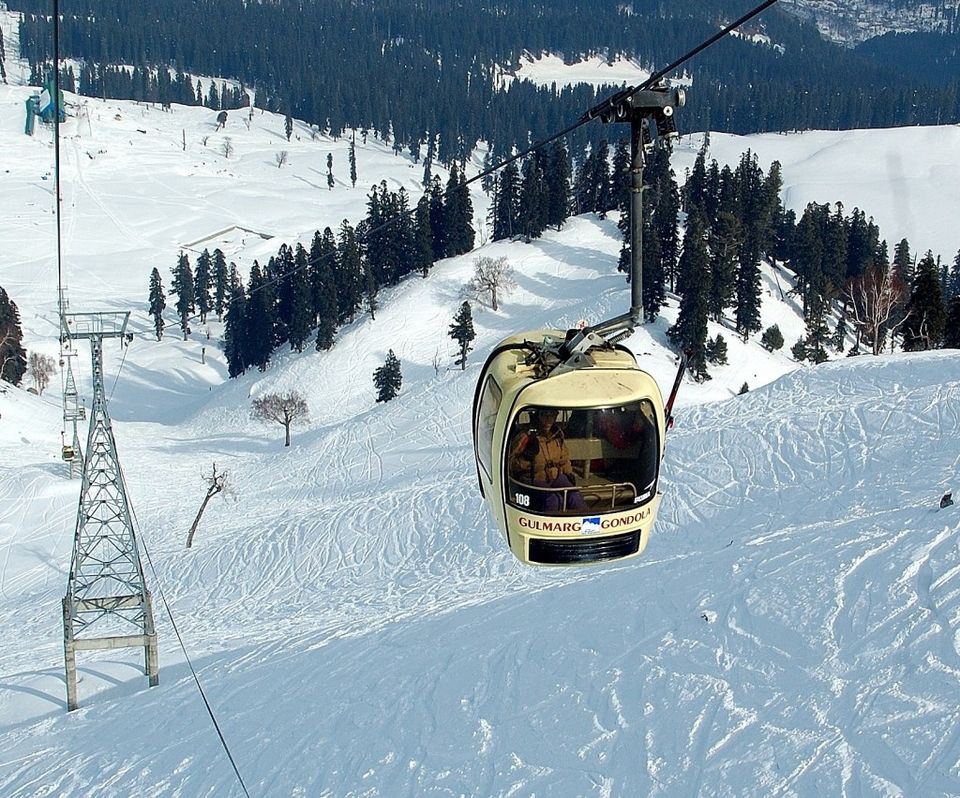 Next morning pack your bags and left for Srinagar airport or Jammu railway station to go back to your home with all these memories.
This is the little guidance from my side but please go to the Sh. Amarnath Shrine Board website before start planning for this yatra. And one more thing forgive me if there is any mistake in the blog and leave your comments.