Russia touched my heart and soul
Being an Indian, we are obsessed with budget. Starting from real to reel In our mind " Bhai kitna deti hai :P ". The very word travel somehow takes us to the beautiful European streets. European architecture, the food and the nature are bliss for a young traveler. But but for me the evenings in Paris, Canals of Amsterdam and pasta in the streets of Barcelona seem still so far.So one fine December Sunday my travel search started for Russia. My search concluded that, the best time to travel Russia is from September to October end as the temperature is stable and greenery all around. But I was impatient to wait and choose spring, month of March with snow and rain.
I was a rookie traveler till I visited Vietnam last year. So my search was organized starting from VISA followed by the air tickets, stay and obviously the food. So let's begin the journey.
The VISA??????
The most important document for Russian tourist VISA is the Russian Invitation. After a hectic search, I got this site http://ivisaonline.com/. Probably the cheapest among all and it will cost around 30-40$ for the invitation. Fill the details, pay by credit card and bang. The invitation letter will be in your inbox in minutes. The other document list is here in this page https://www.india-ifs.com/main.php?id=travel&lang=en . you can get your VISA done by any travel agent or can directly apply in VFS offices.
10 things Before You board the flight to Russia:
Make sure to get this checklist done:
1. Book your hostels from HostelWorld
2. Passport and Invitation Letter Printout
3. Power Bank (More than 10000mah)
4. Phone and camera chargers
5. Power Plug Converters for Russian standard
6. Jacket, head cap, gloves that can survive negative temperature 7. Two pair of shoes and minimum 4 pairs of socks
8. Extra photos of yourself
9. Cash according to your need, get dollars as you can exchange them everywhere
10. Good to have a sling bag for all your documents and cash
Flying To Russia...
After the VISA is confirmed, the tickets can be booked from the Aeroflot website. The flights are affordable and the service is also not bad. Aeroflot has flights from Delhi to Moscow. And I suggest the flight in the morning at 5:30 AM so that you can land in SVO( Sheremetyevo International Airport) by 10AM Russian Time.There are two other airports in Moscow VKO( Vnukovo International Airport)and DME( Domodedovo International Airport). Mostly all the Aeroflot international flights operate from SVO and domestic flights operate from VKO.
The Mesmerizing Moscow :
Moscow will welcome you with chilly wind and a white snow all around you, if you travel in Spring. After landing in airport first thing you need to do is exchange a very nominal amount so that you can get into the city. Normally the exchange rates are better inside the city than the airport.
The next thing is to look for mobile operators to get a SIM. BeeLine has good economical internet packages. The reason why I suggest to take a SIM is everything outside will be Russian and you need internet and translator badly. To go into the city follow the metro signs and take an airport metro. The last stop for Airport metro is Belorussky station. From there we have to change the metro for different part of the city. Moscow subway is one of the most beautiful and organised subway in the world. Get a metro pass for the period of stay in Moscow.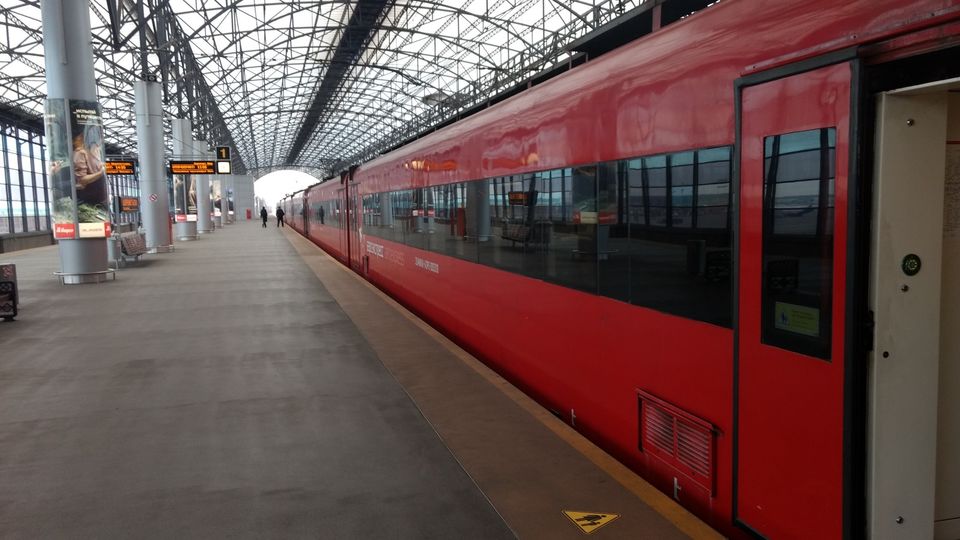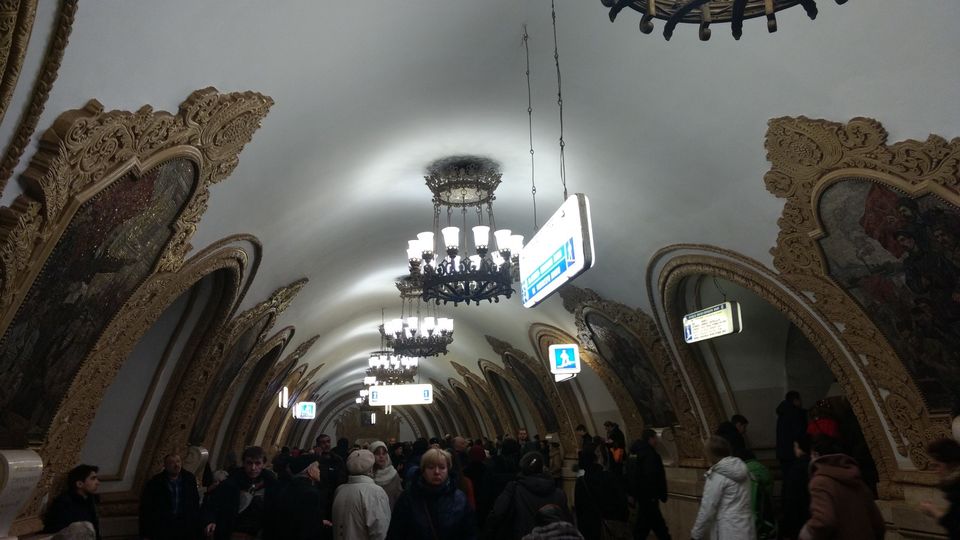 2 Days in Moscow:
The Moscow walk started from the heart, the Red Square. Saint Basil's Cathedral, Moscow Kremlin, the GUM, Cathedral of Savior, Bolshoy Moskvoretsky Bridge, Alexandrovsky Garden have breath taking views both in day and glittering yellow lights of evening.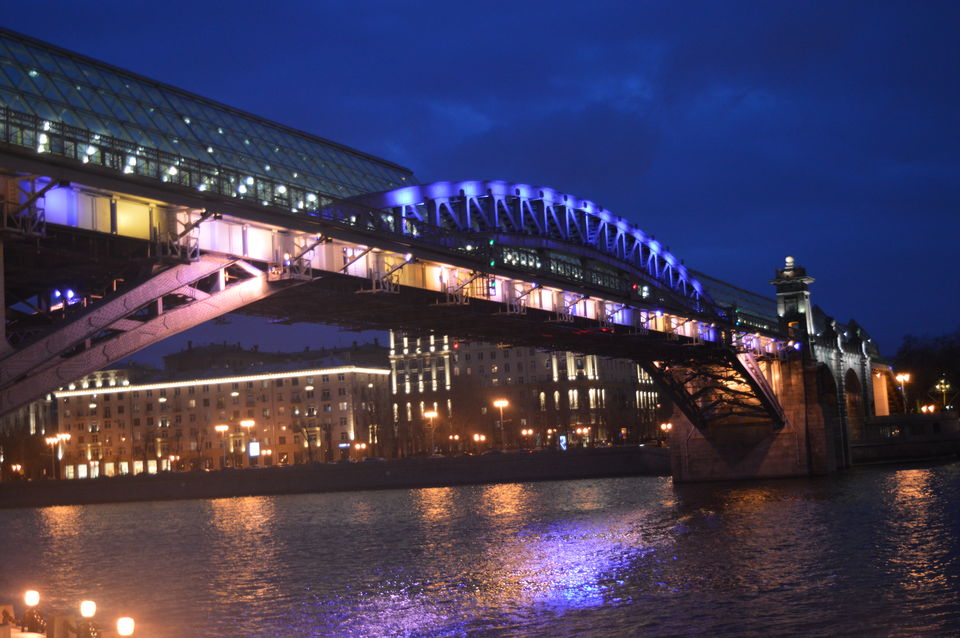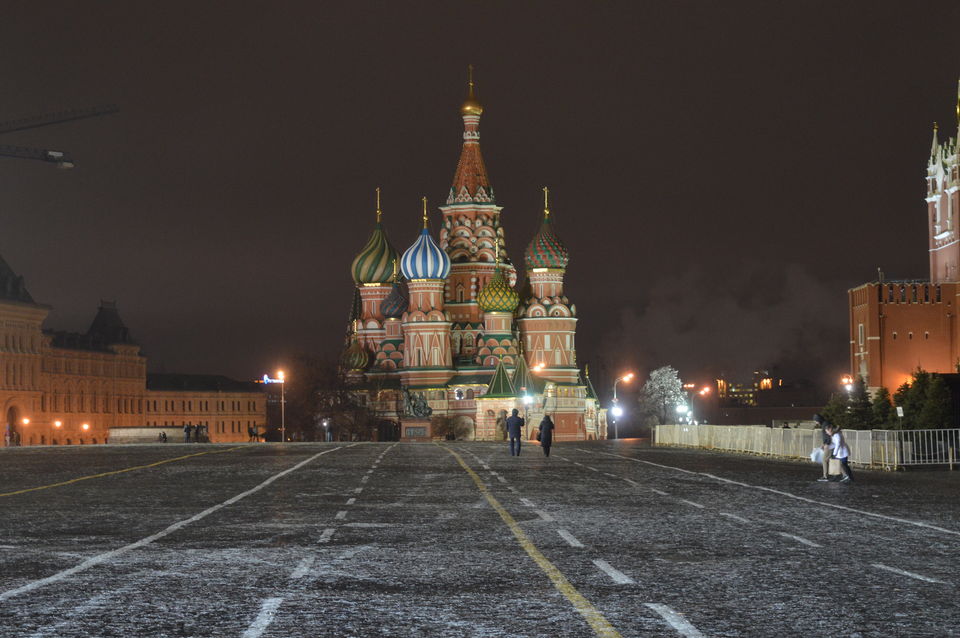 Do not miss the VDKNH park and Memorial Museum of Cosmonautics.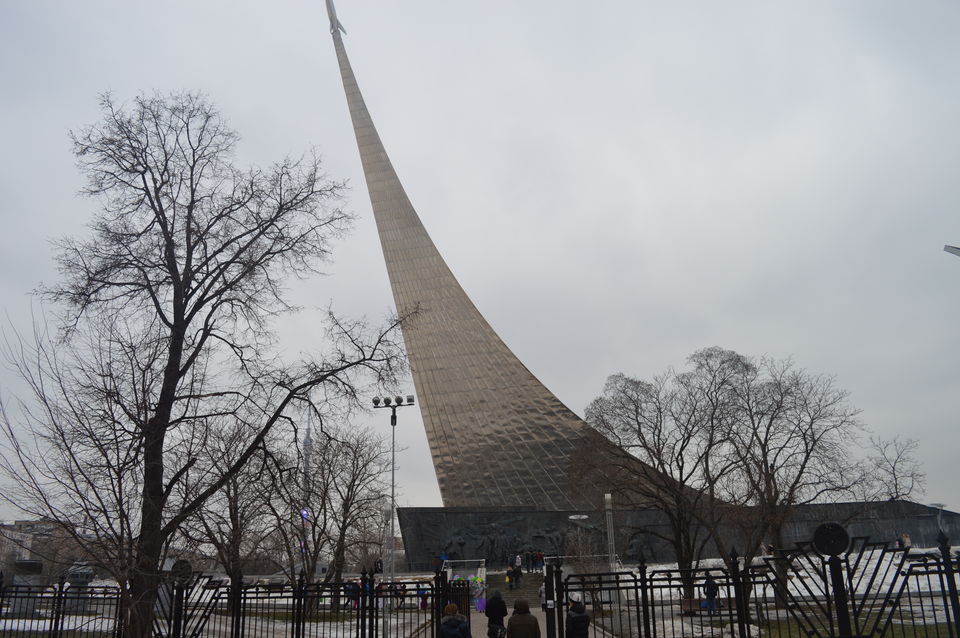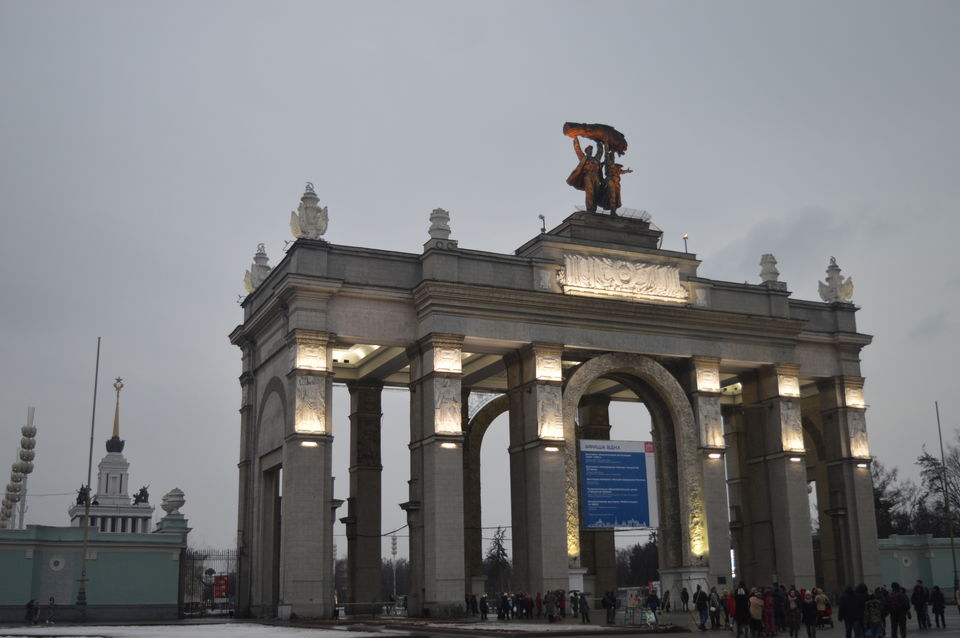 The days in Moscow were snowy, rainy and chilly. But get few shots of Russian vodka to keep warm and enjoy the stunning city.
Scintillating Sochi:
After three days in Moscow I boarded my flight from VKO airport to Sochi. On the contrary to Moscow, Sochi was bright, sunny and warm. The first thing attracted me towards Sochi is the Olympic Park. In addition to the olympic infrastructure, the pebbles beach and Sky Park were in my list.
From the Sochi airport which is in Adler, take bus no 109 to Sochi city.I booked my stay in Very Hostel. The views were breathtaking with the combination mountain and blueish sea water.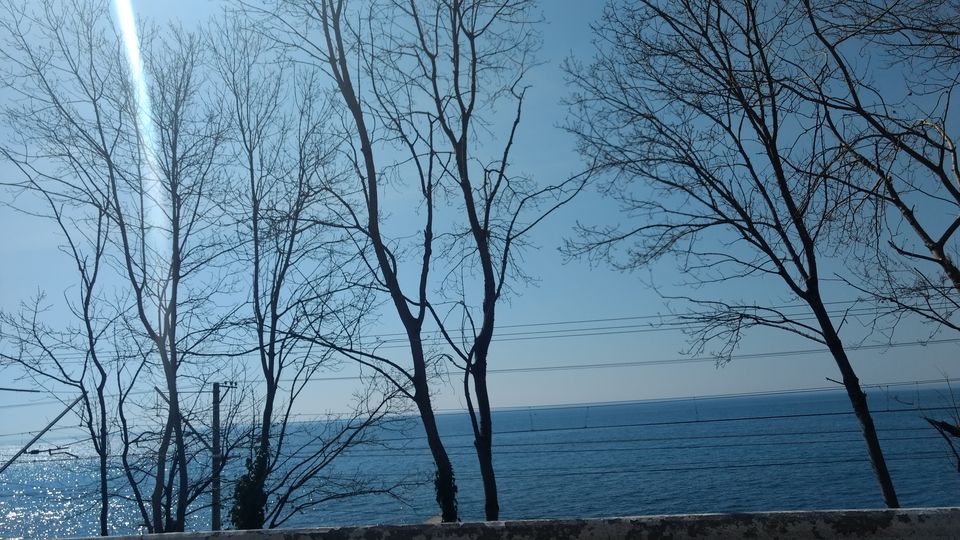 Olympic, something very rare for any Indian. The visit to olympic park was a lifetime memory. Infrastructures ,facilities and everything about the olympic park were astounding.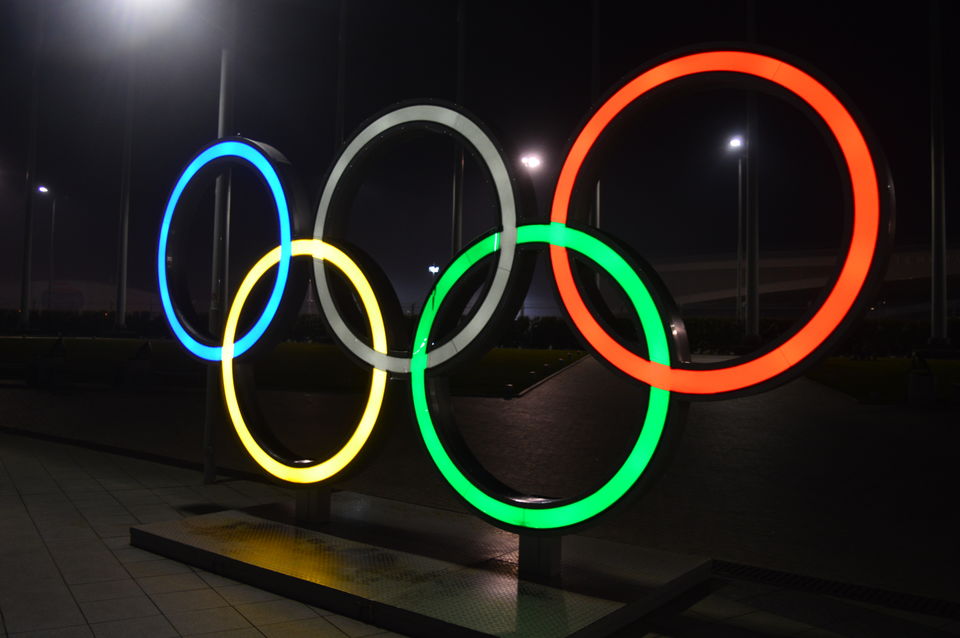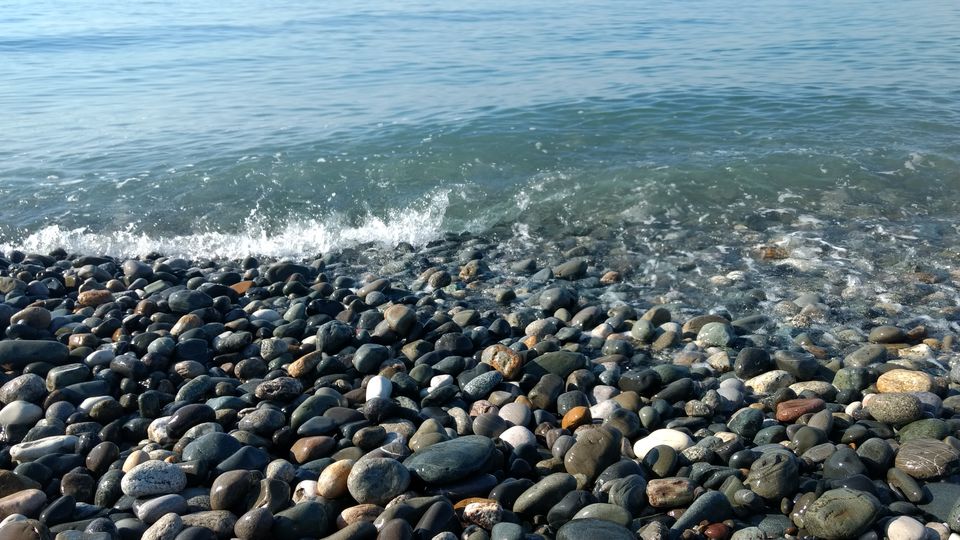 Walk around the Olympic Park, get a drink in the Boho Restaurant and enjoy live music.
Do not miss the ferry ride in Sochi Sea Shore to enjoy a beautiful evening.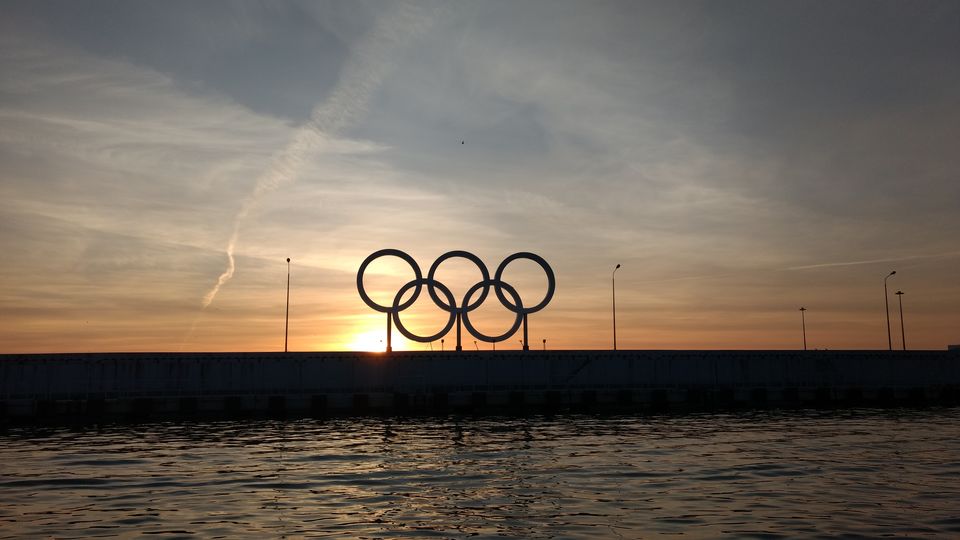 There is always a pinch of adventure in every trip of mine. Sky park was the destination for my adventure carve.Which is around 40Kms from Sochi city and have regular bus services. I had my first jump from 170M with the famous Sochi swing.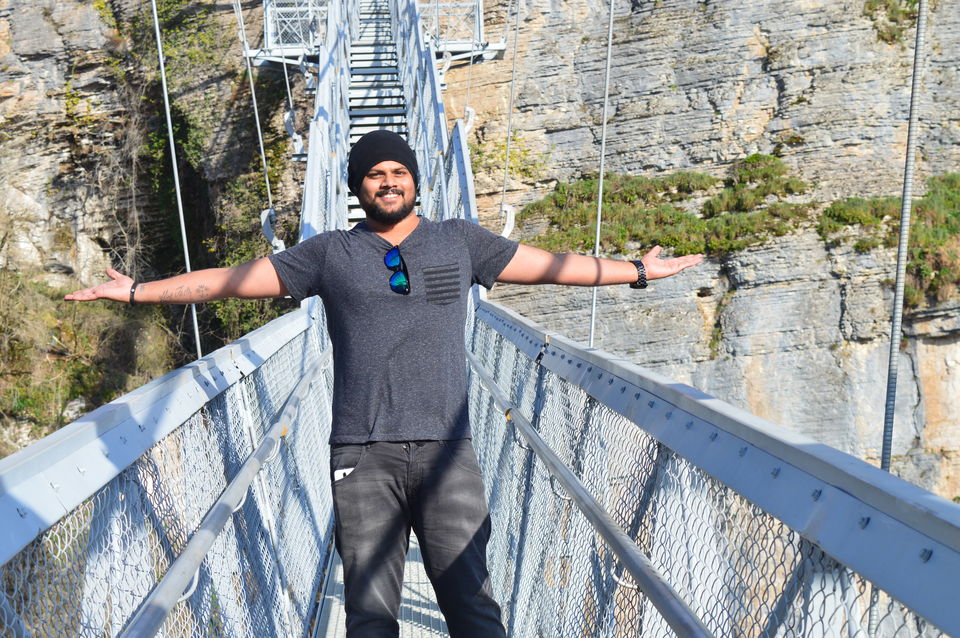 Sochi will stay very close to my heart always. The interaction with local people and the scenic landscapes were unforgettable.
Stupendous Saint Peters Berg:
Ahh finally finally I am here to write about the best things my eyes have ever experienced. The reflection of Russian culture and Russian history was immensely painted though out this city. Museums, Cathedrals, Monuments and gardens in the whole city were just fab.
I booked my stay in Simple Hostel in Nevsky Prospect which is right in the heart of the city. Nevesky Prospect is where all the action happens in Saint Petersberg. From the airport we have to take a bus to Moskovaskaya Metro station and from there a metro to Nevsky Prospect. This is the only place in Russia where I encountered some foreign tourists.
The magnificent catholic architecture and the colorful artistic display of russian culture made me spell bound. Despite the bad weather, I walked around the city with the urge to explore more and more. Church of the savior on blood, Saint Isac's Cathedral, winter palace, Hermitage Museum and Kazan cathredral were eye pleasing.My favorite were were Saint Isac's Cathedral and Hermitage Museum.
These pictures must have taken your breath away, don't they?
And I was not content with Russia yet, but time defeated me. I took my flight to Moscow and then to India by same Aeroflot. Get few bottles of Russian vodka on the way back home :).
Food in Russia:
Sadly Russian food did not excite me much. My survival was with M'cDonalds and Burger King. Though I tried some traditional Russian food.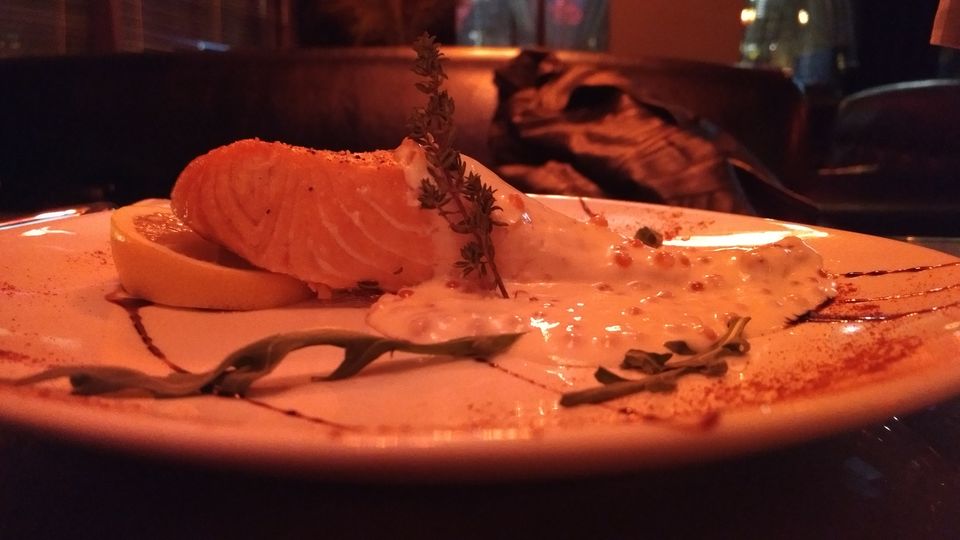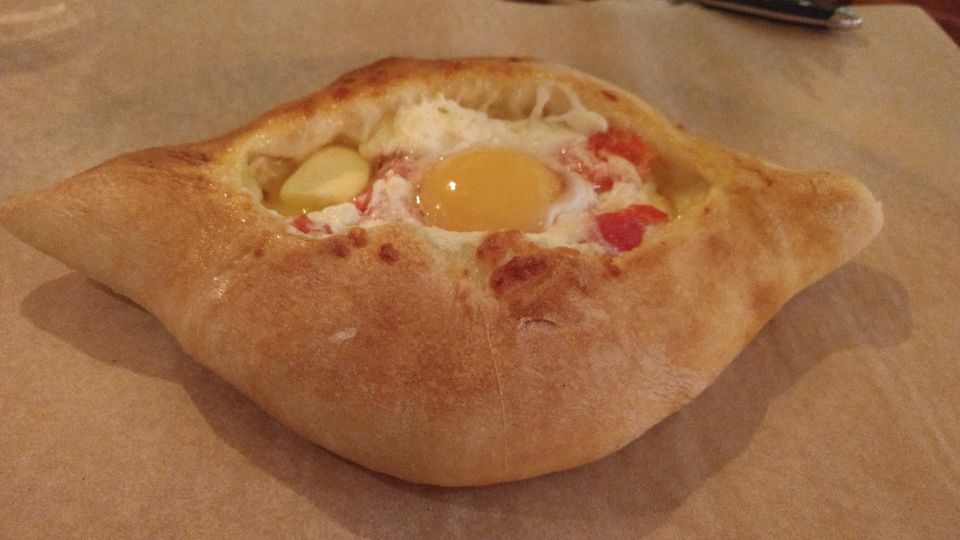 Russia turned out to be one of favorite country, worth a re-visit. It made me a matured traveler and imprinted some of the beautiful stories in me.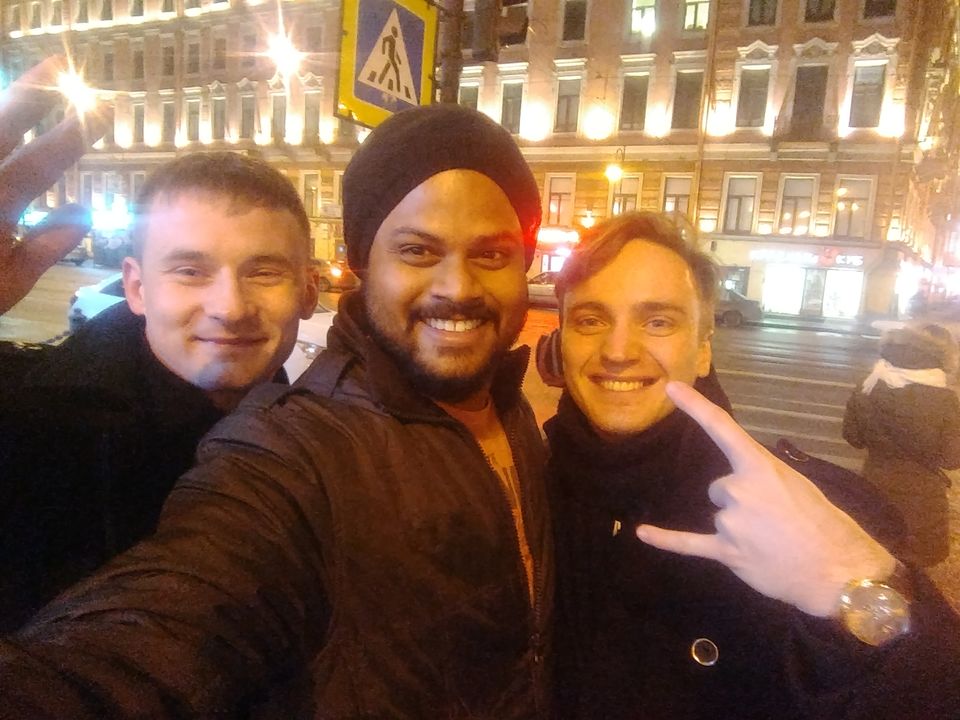 я люблю Россию [ I love Russia in Russian :P]
For any further details:
email: soumyaranjan789@gmail.com
Facebook: https://www.facebook.com/spradha76
Instagram: https://www.instagram.com/soumyaranjan789/
Traveling - it leaves you speechless, then turns you into a storyteller.
Keep Traveling.
Soumya.
Frequent searches leading to this page:-