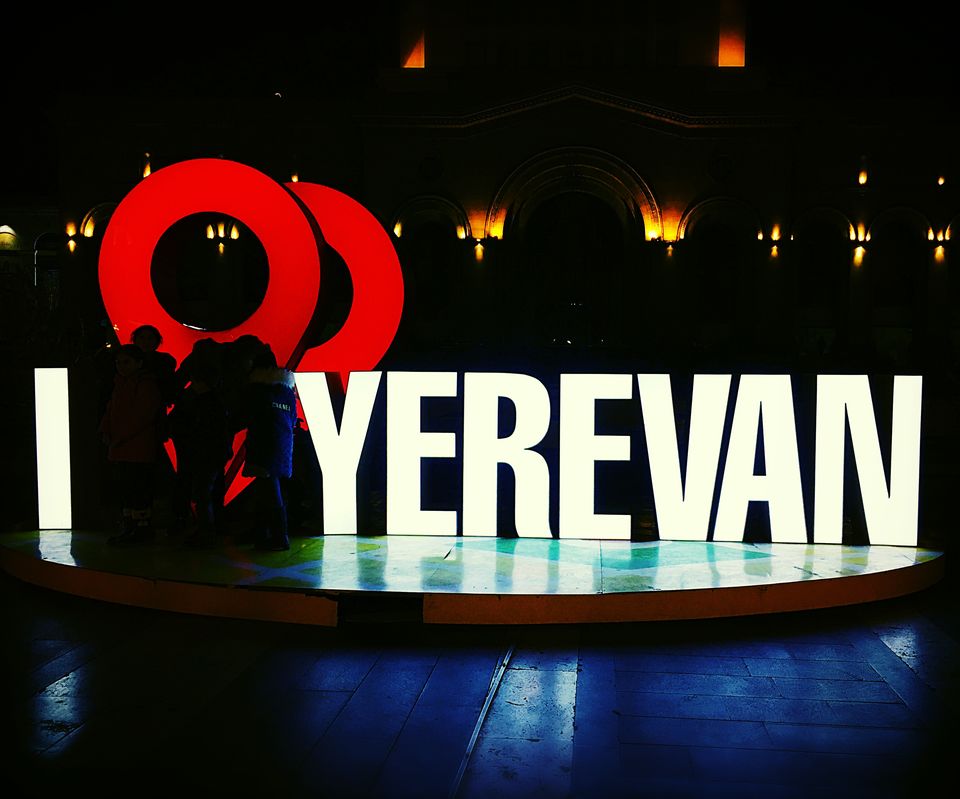 Armenia (capital - Yerevan) is a little nation with outright shocking beautiful excellence. It's a place for Nature darlings, Romantic couples, hiking adventurers, and most conspicuously history lovers/pilgrims as Armenia is one of the most oldest countries in the world with a written history of around 3500 years, having an existence of standing remembrances and the remains from the 1st century.
A perfect holiday time-lapse for Armenia would be 4 – 5 Days. In case if you are a nature/hiking lover then you may consider staying longer.
Vital Travel Facts:
1. Visa On-Arrival for UAE and GCC Residence Permit Holders. Visa charges are classified in 3 classes: Up to 3 Days Visa costs 1,000 Armenian Dram; 21 Days Visa costs 3,000 Armenian Dram; 120 Days Visa costs 15,000 Armenian Dram. For children below 18 years, Visa is free.
2. On-Arrival Visa Fees is accepted only in Armenian Dram and you can exchange USD/Euro/Pounds at the exchange office near the visa counter. Other local currencies are not accepted by Airport Exchange so it's prudent to carry USD to avoid hassles and get a better value for your money.
3. Get pre-activated Calling/Data Sim Card at the Air Terminal itself and you can likewise recharge your mobile balance through generally accessible Pay Machines in Yerevan city. An optimal Data Bundle would cost you around $6 with 200 Local Minutes, 2GB Data.
4. Always take authorized Taxi that keeps running by meter, as there are a lot of unlicensed Taxicabs accessible however the driver may create a fuss for you at the time of payment.
5. Must hire a Guide for all visits outside Yerevan City as you'll see it difficult to communicate in English out of the city.
6. Exchange your cash from SAS Supermarket as they give the best rate and accept all currencies.
7. People in Armenia are serene and friendly.
8. You can likewise do a road-trip to Georgia from Armenia and could proceed with the journey to Azerbaijan. I would recommend 15 Days for this triangular trip. Yerevan to Tbilisi is 5 hours drive, from Tbilisi to Baku is 7 hours drive.
Where to Stay in Armenia:
Advisable to book your stay just around Yerevan Downtown. The major landmark of the Downtown is Republic Square and right opposite to it there is Marriott hotel, which can likewise be utilized as a landmark on Google maps to know the distance of your hotel from the downtown area. I generally encourage to check your hotel location on Google Maps. There is no point remaining out of the Downtown area in Armenia as you would be isolated in a corner. Staying in the Downtown area would give you simple walk-able access to the Restaurants, Parlors, Clubs, and Shopping lanes.
For back packers there are a lot of choices in 3 Star inns, hotel apartments, and hostels. For Family Voyagers and the individuals who are worried about facilities, I would recommend them to book their stay just with known 5 Star properties which are accessible in tremendous numbers in Yerevan City. I stayed in Ararat Hotel close to the Downtown area, it's known to be a 4 star hotel, however wasn't superior to any 3 Star inn. So I would exhort on the off chance that you need solaces with quality service then just book your stay with international 5 star inn networks, which are accessible in Yerevan like Double Tree by Hilton, IBIS, Marriott, Hyatt Palace and etc.
Food & Beverage:
I always prefer the local cuisine when travelling a new destination and I loved the Armenian food, but if you don't like to put your taste buds at risk with new stuff then you'll find many restaurant in all kinds of international cuisines and fast food chains. An average meal in Armenia would cost you around $4.
Local Armenian wine is really shoddy. A Bottle of local Armenian wine from any wine shop would cost $4. A Glass of wine in a Bar would cost around $2 and a Pint would cost you $3.
Transport:
Taxis are extremely cheap, easily accessible and they run by meter. You can use Metro, Tram and Bus Service as well if you like to travel like a local.
Night life:
Shops remain open till 10 pm. Bistros and Restaurants/lounges are open till 12am with some excellent spots which are open till late hours. Clubs are open late hours till the crowd is there. These are the best places in Armenia on the off chance that you are a nightlife lover:
1. Royal Cascade Restaurant near the City Center has the best panoramic view of the Yerevan City.
2. For Authentic Armenian Food you must visit Lavash Restaurant which is in main city center.
3. Paparrazi Club & Cafe
4. El Skybar
5. Stoyka
6. The Venue
7. Calumet
Souvenir Shopping:
There is a special street market in Yerevan City for Souvenirs and Handicrafts. For Shopping you can also visit Dalma Garden Mall and Yerevan Mall.
Highlights of Armenia /Places to Visit:
1. Lake Sevan: The fascination and the pearl of mountainous Armenia is Sevan Lake, which is one of the world's greatest high altitude fresh-water lakes.
2. Tsaghkadzor: The Magical place of forested mountains. In winters Tsaghkadzor is a well known Ski resort with several levels of rope-ways leading up the mountains. In summer it's a pleasant place to send the afternoon in nature and enjoy the sun.
3. Khor Virap Monastery: The Best point to enjoy the most spectacular view of the gorgeous biblical mountain Ararat shining with its two white peaks. You can clearly see the borders of Armenia and Turkey from this point. This place was one best places I enjoyed visiting in Armenia. Situated at a great height gives you a scenic view of the Artashat village, Ararat Mountain and the bliss of nature.
4. Noravank Monastery: Built in 13th Century offers a spectacular view of the rocks from the panoramic square.
5. Areni Winery & Wine Tour: Explore the ancient winery built in a Cave from the 4th Century. After the cave visit, you will visit the modern wine factory where you can try aged Wine and the homemade flavored Vodka and Brandy.
6. Garni Temple: The only remaining pagan temple in Armenia devoted to the God of Sun – Myrth. It is a blend of Greco-Roman and Armenian styles.
7. Geghard Monastery: The masterpiece of 13th century Armenian architecture.
8. Yell Extreme Park: For adventures activities like the long zip-lines, paragliding, horse riding, and you can even stay in their resort. Explore more on: (http://www.yellextremepark.com)
9. Yerevan City Tour: of-course ☺
10. Tatvev: If you are planning to go this place then you must plan at least one night stay there. Admire the scenic landscapes, 9th century monastery, Ariel tramway to the natural and historic treasures of Syunik, Mighty fortress walls upon massive cliff. Explore more on: (https://www.tatever.am/en/facts-about-tatev).
11. Mount Aragat: For adventure lovers it is the best place for hiking, over night camps in the middle of mountains in summers. In winters the place looks like this : so I don't need to give my words to it.
How to Explore Armenia:
You would definitely need a guide service in Armenia to explore the places and learn about their existence. Most of the tourist attractions in Armenia can be covered in a day tour apart from Tatev. You must plan your guided trips with the Tour Agents in Armenia. I booked all my travel arrangements in Armenia with A&R Tour, impressed by their flawless professional service I would highly recommend them: A&R Tour: (https://www.facebook.com/egypttrips2/?ref=ts&fref=ts)
Find my travel videos on Youtube: travelwithgandharv