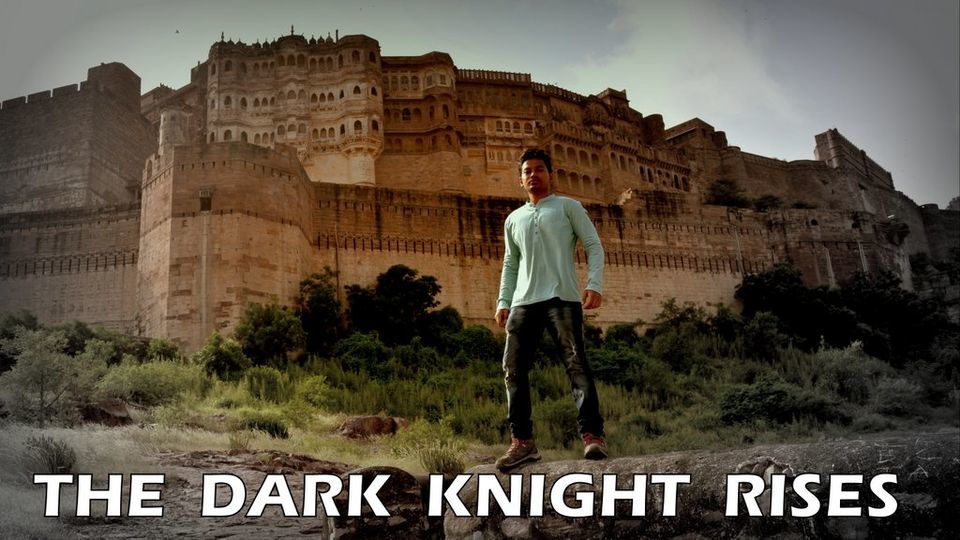 After successfully reaching India-Pak border near Jaisalmer on Independence day weekend ( Read about Freedom Trip: Jaisalmer | Ranau | Tanot | Bp 609 | Longewala ) the Freedom trip was successfully completed. On the way back to Mumbai from Jaisalmer the waiting time (of 4 hours for the connecting train at Jodhpur station) presented me with a wonderful opportunity to quickly go around Jodhpur city.

I had only thing in my mind to find the prison shown in Dark Knight rises. I remembered it to be around Mehrangarh fort. So of the 4 hours, first hour was spend hesitating on deciding to go around the city. Keeping an hour as buffer I decided to go find the batman's cave in 2 hours.
Watch it here :)
In the remaining time i also managed to get glimpses of Jaswant Thada, clock tower , old market aread & taste some local food.
Overall the two hours were well spent going around the city instead of just getting bored at the station. :)
Cheers !!!
Originally published on www.thefreebird.net