There are rare moments in life where you get to witness the world's massive big cat, the Bengal tiger, or catch a glimpse of the world's toughest sporting fish "Masheer". Corbett is the place to witness them all. It is no less than a paradise for wildlife lovers and those who long for nature's beauty. Taking a walk amidst the cluster of beautiful flowers and lush vegetation and being surrounded by breath-taking views is an experience worth remembering.
Corbett is also a home to more than 600 species of birds, 500 species of flora and a great variety of wild animals. Moreover, it is one of the best managed national parks in India.
Open jeep safaris are usually the best way to explore the wilderness of Corbett. So, if you love watching wild animals in their own territory then think no more and head to Jim Corbett.
Best time to enjoy a safari in Corbett National Park?
The very famous Corbett National Park is open for tourists 365 days a year. But talking about ideal time, we recommend the period from October to May, when there is plush greenery all around. There are a few areas that remain closed during monsoon season. So, if you want to make the most of your wildlife safari, refrain travelling during monsoon.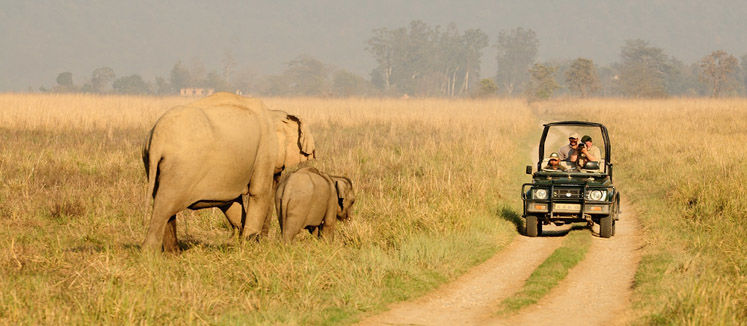 What to do at Jim Corbett?
At Jim Corbett, you can start your day by going for a trek.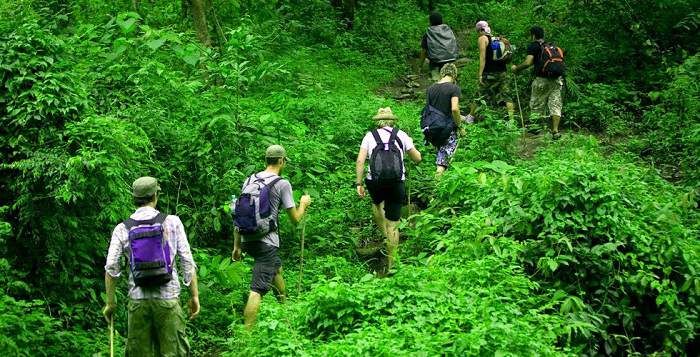 Where to stay in Jim Corbett?
Places like Corbett are only visited by passionate nature lovers. And when it comes to selecting an accommodation, the criteria is no different. The location of Club Mahindra Corbett is perfect to witness the breath-taking beauty of Corbett, while enjoying a lavish stay. With its proximity to the famous waterfalls, the resort offers you the best of time in the middle of the lush green forest. Club Mahindra Corbett also provides luxurious amenities and a host of indoor and outdoor activities to keep yourself engaged. You can simply check the Club Mahindra feedback shared by the members who visited this place, and get a glimpse of the offerings available here.